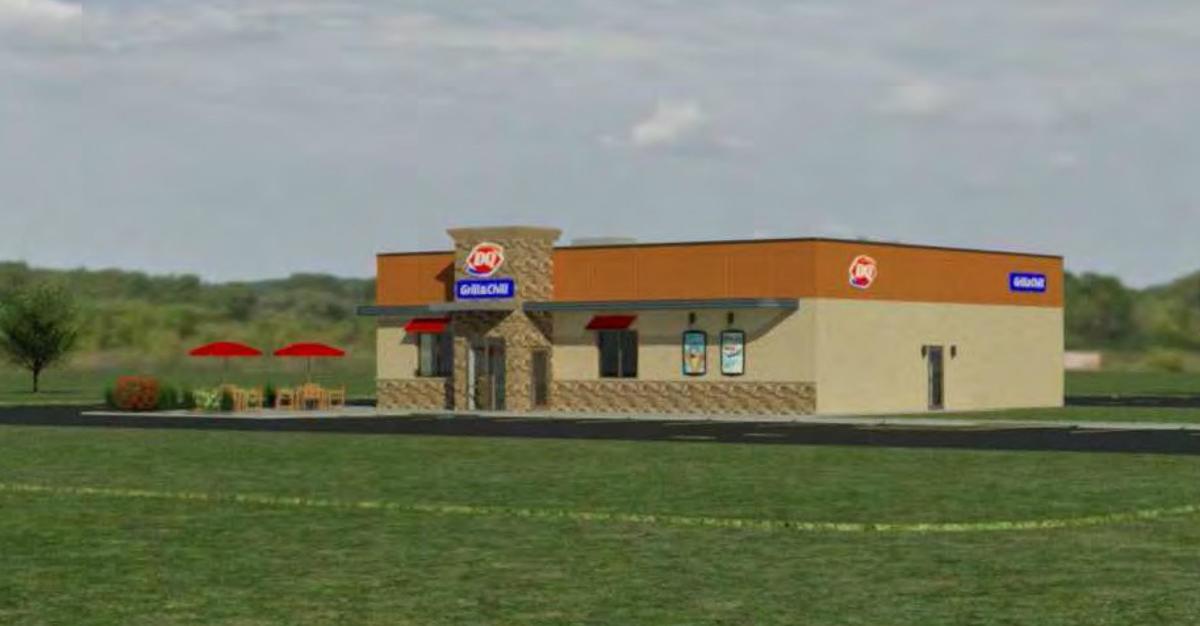 WATERFORD — The village is set to host groundbreakings on Jan. 22 for three developments expected to add $4.2 million in value to the village.
The developments include a Dairy Queen Grill & Chill, Allesee Development Inc. Business Park and Deer Trail Condos. All three are located on Highway 36 near South Seventh Street, according to Colleen Schauer, the village's public information officer and utilities clerk.
The groundbreaking ceremonies are open to the public and are set for 1:30 p.m. for Dairy Queen, 2:30 p.m. for the business park and 3:30 p.m. for the condos.
The new Dairy Queen will be owned by brothers Bill and Bob Kulesa, who started a new business four years ago when they opened a Dairy Queen Grill & Chill in Stillwater, Minn. Bill Kulesa had previously worked in training, operations and new restaurant development for American Dairy Queen for 15 years.
Bill Kulesa's son Dylan, who is the general manager in Stillwater, plans to relocate to Waterford to hold the same position at the new location.
"Dylan is excited about the opportunity to work closely with the community and be part of the smiles and stories of people who come to DQ to celebrate life's moments with friends, families and neighbors," according to a press release from the Village of Waterford.
Business park
ADI is a family owned and operated real estate and land development company that was incorporated in 1988.
You have free articles remaining.
ADI's latest project, the ADI Business Park, is located off of Highway 36 north of The Equitable Bank. It is set to consist of four warehouse buildings made up of 10,000 square feet divided into 2,000 square feet insulated rentals units.
ADI's first land acquisition in 1989 was an 18-acre soybean farm north of River City Marina in Waterford. With two partners, ADI formed a Waterford Land Development, LLC. Along with the partners, ADI built Marina Shore Apartments in 1991.
ADI continued to develop properties there, including Marina Cove Condos in 1994 and Docs on the Fox, Waterfront Bar & Grill in 2012.
ADI purchased the 38-acre Halbach estate in 1995, and developed Fox Mead Crossing, featuring Pick & Save and Pharmacy Station Drugstore alongside residential units.
In 1998, ADI developed Cornerstone Crossing, selling properties to River City Bowling Alley and Aurora Health Care, among others. ADI also created the 14-acre Cornerstone Crossing nature trail in the center of the development.
Condo project
Paul VanAlstine and his wife Dawn, of Waterford, are the developers of Deer Trail Condos, an upscale multi-family development with 16 condos.
Along with Matthew Olson, in 2003 VanAlstine opened Competitive Heating & Air-Conditioning.
VanAlstine has also built 10 two-family homes and seven single family homes, while continuing to operate the heating and cooling business.
VanAlstine attended St. Thomas Aquinas School and graduated from Waterford Union High School.