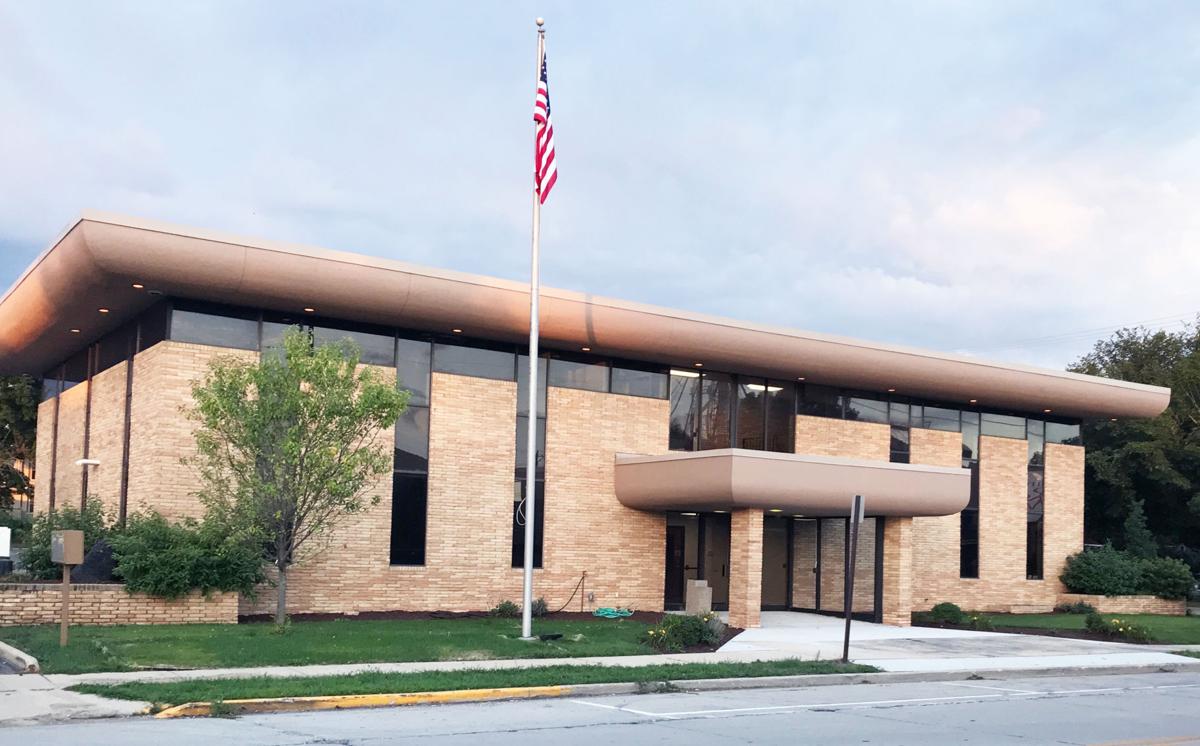 BURLINGTON — A former Associated Bank property, which had been vacant for at least three years, has been sold and is set to be transformed into offices for psychologists.
Clinical Psychology Associates LLC paid $200,000 to acquire the estimated 7,000-square-foot former bank building at 197 W. Chestnut St.
The deal reawakens a dormant property that had deteriorated and suffered flood damage, and it also brings new life to a high-profile site at the corner of Chestnut and Conkey Street.
Jan Ludtke, executive director of the Burlington Area Chamber of Commerce, called it good news for the community's downtown business climate.
"It's great, and it's a good use of the building," Ludtke said. "It's just very positive."
Clinical Psychology Associates is using the two-story former bank building to consolidate offices previously located elsewhere in Burlington and in Waterford. Founded in 1991, the business employs about 14 psychologists, therapists and others.
Business owner David W. Thompson said he had been eyeing Associated Bank's former property for many years as a possible site to relocate.
"I think it's probably the nicest building in Burlington," he said.
Clinical Psychology Associates has occupied the first floor, and the second floor is available for other businesses to lease.
Associated Bank vacated the building after constructing its current local site at 1050 S. Milwaukee Ave., which opened in 1996. Some tenants later came and went on Chestnut Street, and the property changed hands a time or two.
Clinical Psychology Associates acquired the property from out-of-state investors in a deal that was struck shortly before the coronavirus pandemic struck in February.
Thompson has since spent months repairing and refurbishing the building.
Real estate broker Bradley Lois said the building was listed for sale in 2016 for $399,000. But flooding a year later caused considerable damage inside the building.
Lois said he has been impressed by the restoration undertaken by Clinical Psychology Associates, including the introduction of new security systems and other automation.
Referring to Thompson, Lois said: "He's done a great job getting it fixed up."
The chamber of commerce recently held an event at 197 W. Chestnut St. to celebrate the building's ownership change.
Other nearby businesses include a dentist, chiropractor and architects, creating a professional office park environment in the area.
"It's going to be very nice for the community," Ludtke said.
Thompson said the former bank building affords he and his staff new comforts and amenities, especially now that they have completed the repairs and upgrades.
Despite the previous flood damage, Thompson said, the building remains in solid condition.
"It's a very well-built building," he said. "We love it for a lot of reasons."
Get local news delivered to your inbox!
Subscribe to our Daily Headlines newsletter.