RACINE — Allegations of bigotry targeted at Latinos, blacks and Jews, and other concerns, are being brought forward regarding Racine Lutheran High School.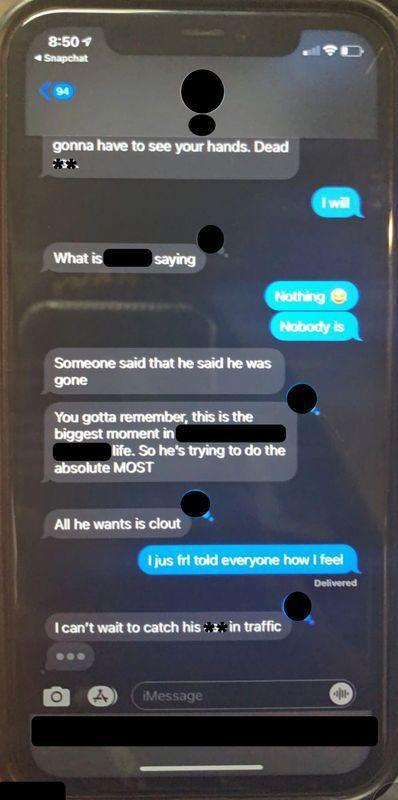 Among them are allegations that a Mount Pleasant Police officer affiliated with the school sent a text to a student regarding another student who brought forward concerns of discrimination, in which the officer allegedly said "I can't wait to catch his a** in traffic," implying the alleged officer wanted to encounter the student who brought forward concerns while the officer was out on patrol. Screenshotted texts allegedly show that the alleged officer wrote, in regards to the unnamed student: "All he wants is clout."
Darryl Morin, president of Forward Latino, called the texts "a veiled threat."
The officer has not been identified publicly. Mount Pleasant Police Chief Matthew Soens confirmed that the officer in question is a member of his department Thursday afternoon.
"We recently received information from a third party involving the actions of one of our officers affiliated with Racine Lutheran High School. An internal investigation has been initiated to obtain further information regarding this incident," Soens said in an email.
As of 5 p.m. Thursday, Racine Lutheran High School had not officially commented on the latest allegations despite multiple requests from several news outlets, including The Journal Times.
During a news conference Thursday, a number of allegations were talked about vaguely but not detailed outright regarding problems in the private school located at 251 Luedtke Ave. with an enrollment of more than 200, a number of whom are voucher students.
Rules and disciplinary measures being handed out unfairly, with students of color being punished more harshly.
Students who have negative lunch account balances have also allegedly had their struggles with poverty discussed out loud by staff in front of other students, including having food taken away from them in public repeatedly.
Latino students also said that they had wanted to put up displays to celebrate Hispanic Heritage Month, which began Sept. 15 and ends Oct. 15, but were not allowed to.
Morin said "there's been an effort by some to intimidate and persecute and demonize the students who have come forward."
"At the end of the day, none of this should have happened to any of us," Julian Ramsey, an RLHS senior, told Wisconsin Public Radio. "When we're in school, especially at a Christian school, that should be a safe place, that should be a place where we all go and we feel safe and we feel OK, and if something happens we should be able to speak on it and not feel like we're silenced."
"It is our understanding that the students do not really have someone at school who they feel confident enough to trust and approach to talk to about things they are concerned about at school," said Jose Palacios, deputy state director of League of United Latin American Citizens Wisconsin, who added that he heard the school's administration had attempted to communicate with students who brought forward issues without their parents present. "The issue here is not one incident, but a series of incidents that have occurred over the years that haven't received appropriate attention and resolution resulting in consistent, positive changes."
During Thursday's press conference at the Cesar Chavez Community Center, 2221 Douglas Ave., a group of teenagers wore matching black T-shirts bearing the words, printed in white bold type, "My voice matters. I will not be silenced."
During the news conference, Linda Boyle, co-president of the Racine Interfaith Coalition, said that students had filed a complaint regarding "discriminatory practices at Lutheran High School." She said the group's No. 1 goal "is to end systemic racism."
She added that families sent their kids to RLHS "because of their religious beliefs, and because they believed it would be a safe and welcoming place for them. For many of the young people it has not been a welcoming place, as they have felt belittled, discriminated against and humiliated, and sometimes even unsafe." She said that these experiences have been going on "for some period of time."
A new group, Students 4 Dignity Coalition, has been formed. According to its website, students4dignity.org, it is a "group of committed students, parents, and advocates working to make Racine Lutheran High School of Racine, Wisconsin, a safe and supportive learning environment free of bias and hate."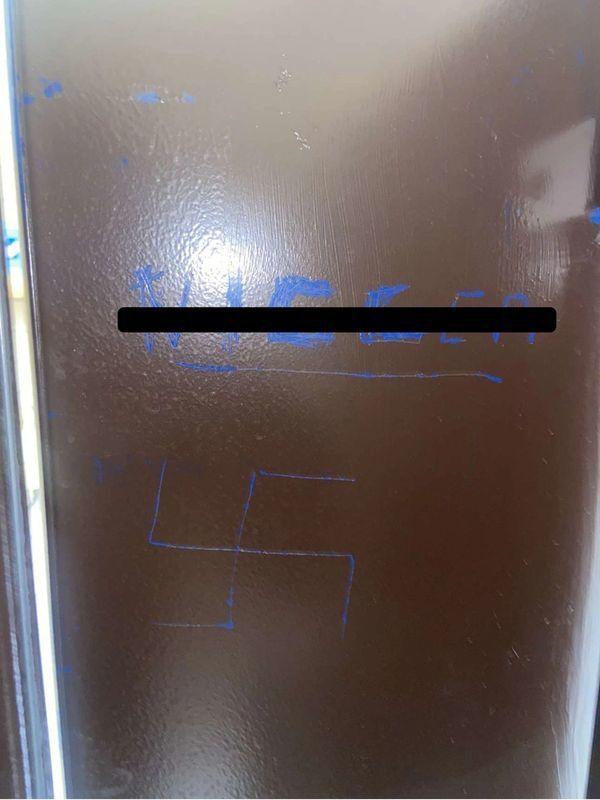 Included among complaints is a photo of a carving into a boy's bathroom stall of the N-word spelled out above a swastika.
"We at the JCRC of the Milwaukee Jewish Federation condemn all expressions of hate, anti-Semitism and racism. We are very concerned about any environments that polarize or do not promote harmony in our community. Bigotry must never be accepted," said JCRC Director Kai Gardner Mishlove. "Let us celebrate our differences and not promote an environment that disparages students due to their ethnicity, color, religion or national origin."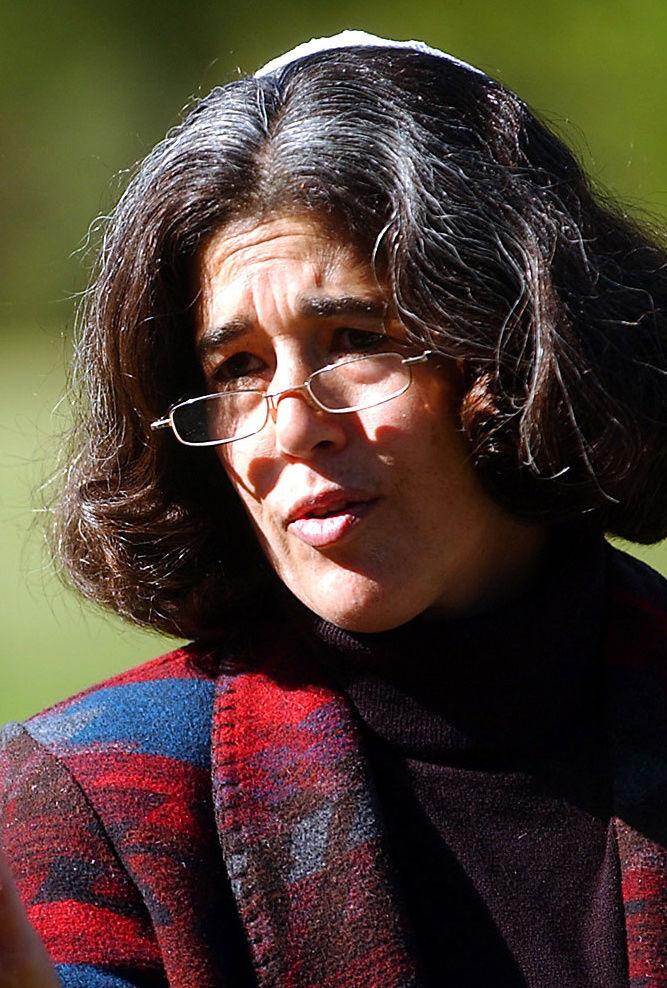 Rabbi Dena Feingold of Kenosha's Beth Hillel Temple noted the anti-Semitic graffiti that was painted two years ago on Racine's Beth Israel Sinai Congregation synagogue, 2009 Washington Ave. Yousef Barasneh, a man from Oak Creek who was part of the white supremacist hate group "The Base," pleaded guilty to charges related to that act last summer.
"As we know that dealing with this problem at Lutheran High School is just a little piece of something much bigger in our society. And the steps that are taken there will matter," Feingold said. "Our tradition teaches us that it is not up to us to complete the work, but neither are we to desist from it. We can't stop the entire problem of systemic racism by dealing with this issue at Lutheran High School, but we can take a step."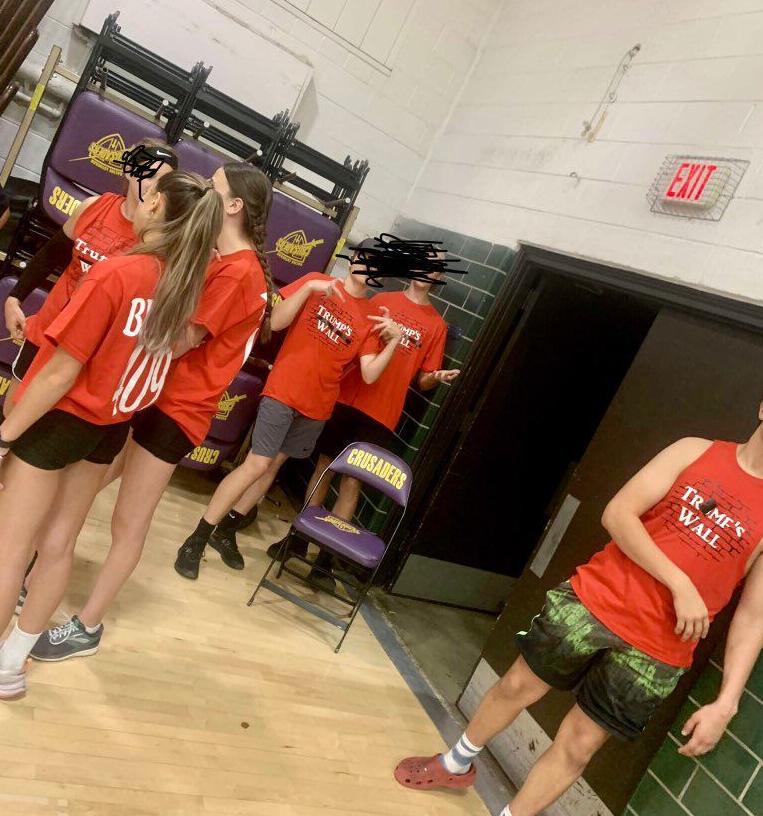 Concerns about treatment of minorities in the school came into the public eye last week, after a group of students wore T-shirts bearing the words "Trump's Wall" during homecoming week. Racine Lutheran Executive Director-Principal David Burgess said that those students would be disciplined because they wore clothing that was not preapproved for the homecoming festivities.
Regarding the T-shirts, Morin said "typically when we see that, there are underlying issues that exist."
After meeting with Burgess, Morin said that he and Palacios were told that school staff claimed they were unaware of racist actions. Later, after speaking with more parents, Morin claimed that the administration had repeatedly been made aware but did not act. Because of that, Morin said that "we could not continue to work with school leadership knowing they're going to be disingenuous and acting in an interest that is not in the best interest of the school or the students or the faculty or staff."
According to what Ramsey told WPR: "We went to the administration and we talked, and we poured our hearts out to them, and we gave them a chance to fix it and do what they're supposed to do as leaders of a Christian school. They failed, repeatedly."
Morin said he is calling on the The Lutheran Church-Missouri Synod, the governing body of Racine Lutheran High School's denomination, to get involved.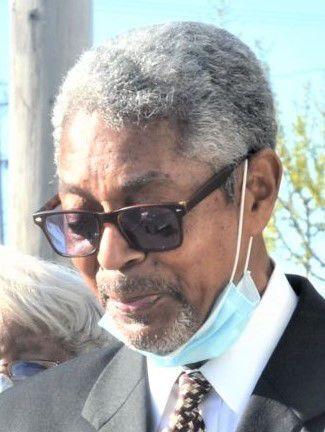 NAACP Racine Branch President Dwight Mosby said he was "shocked" by what was alleged after both parents and teachers spoke with him about allegations. He said that, without change, impressionable youths will be "learning a system that is causing mental scars that will affect them for the rest of their lives."
He offered the NAACP as an option to facilitate sensitivity training for students, teachers and administration.
"The trainings of this should be a start to ridding us of this sickness at the school," Mosby said.
More than 60 images from demonstrations in Racine on June 2, 2020
The beat of the drum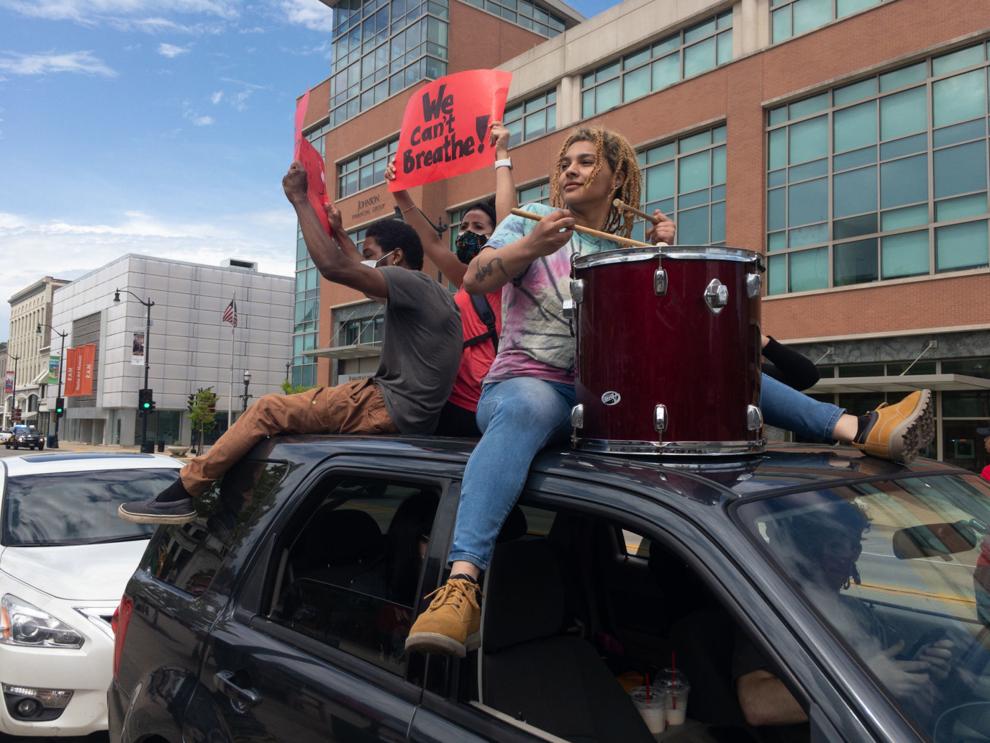 No justice, no peace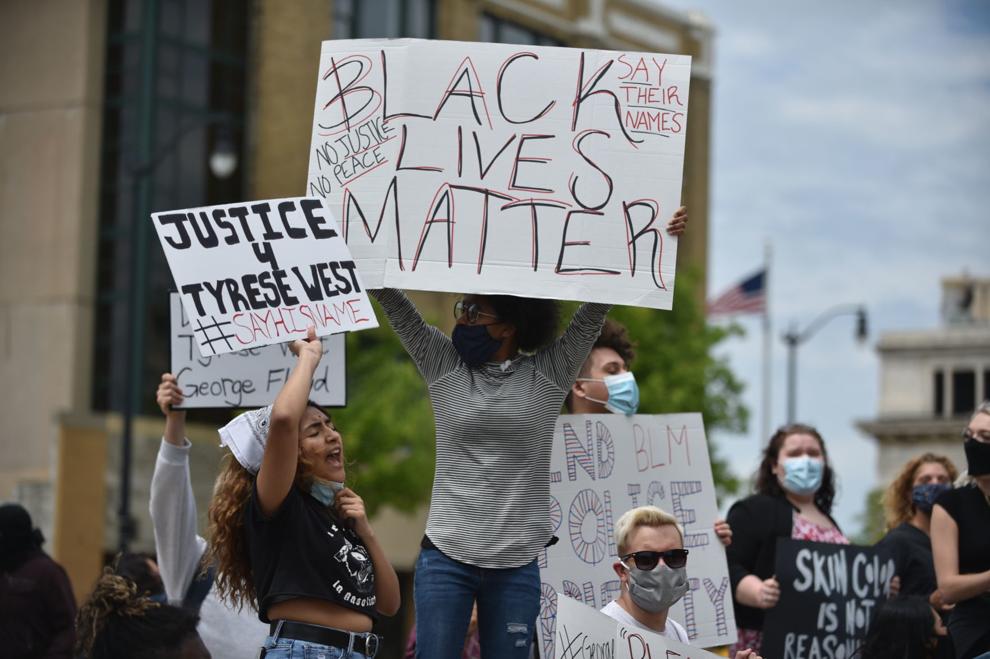 Sitting in the street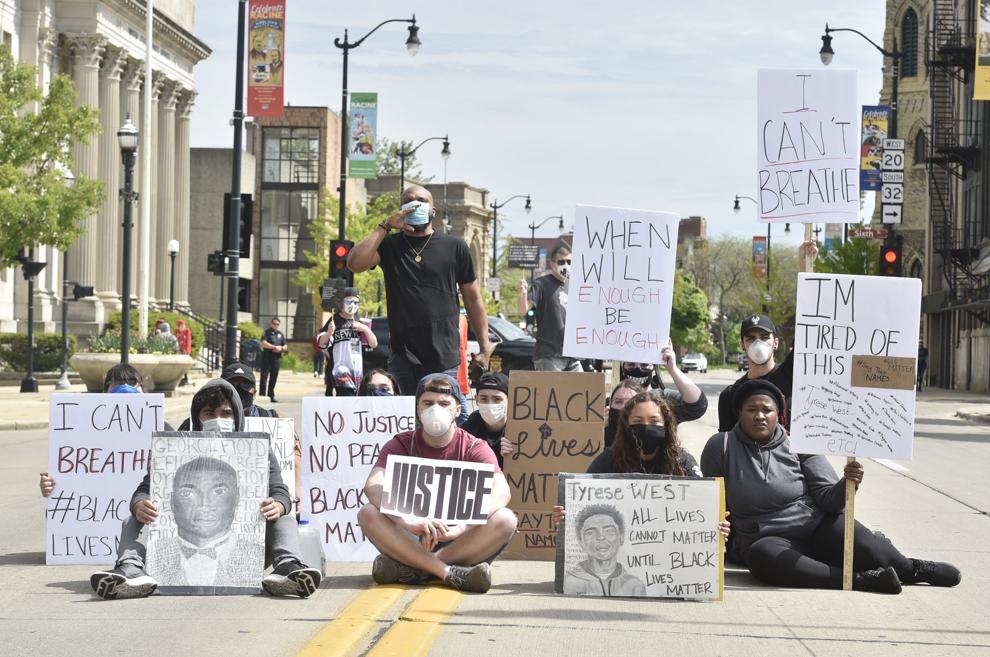 Monday's protest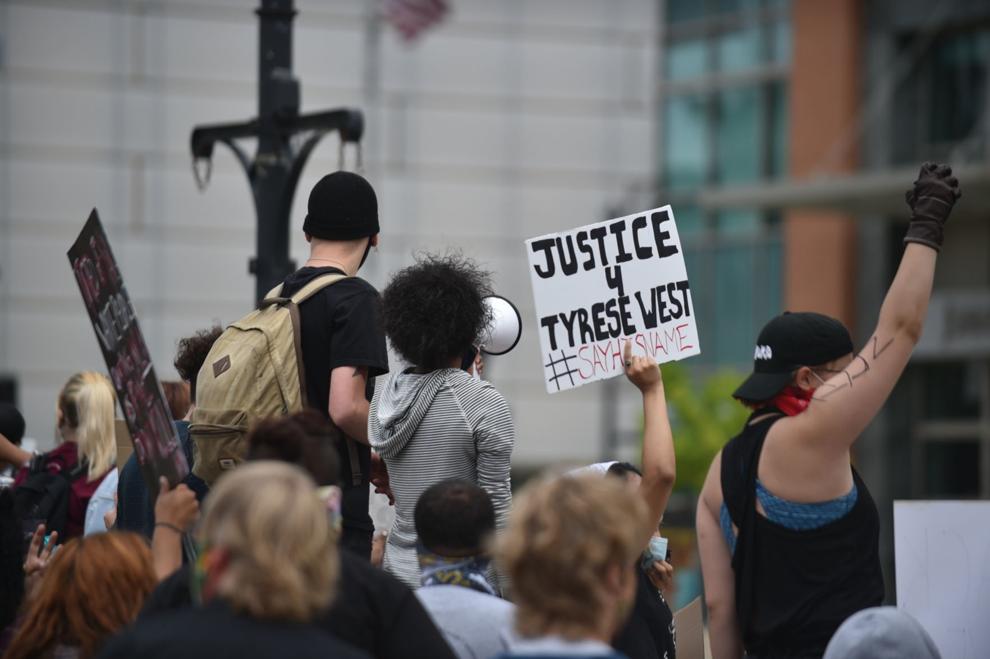 Monday's protest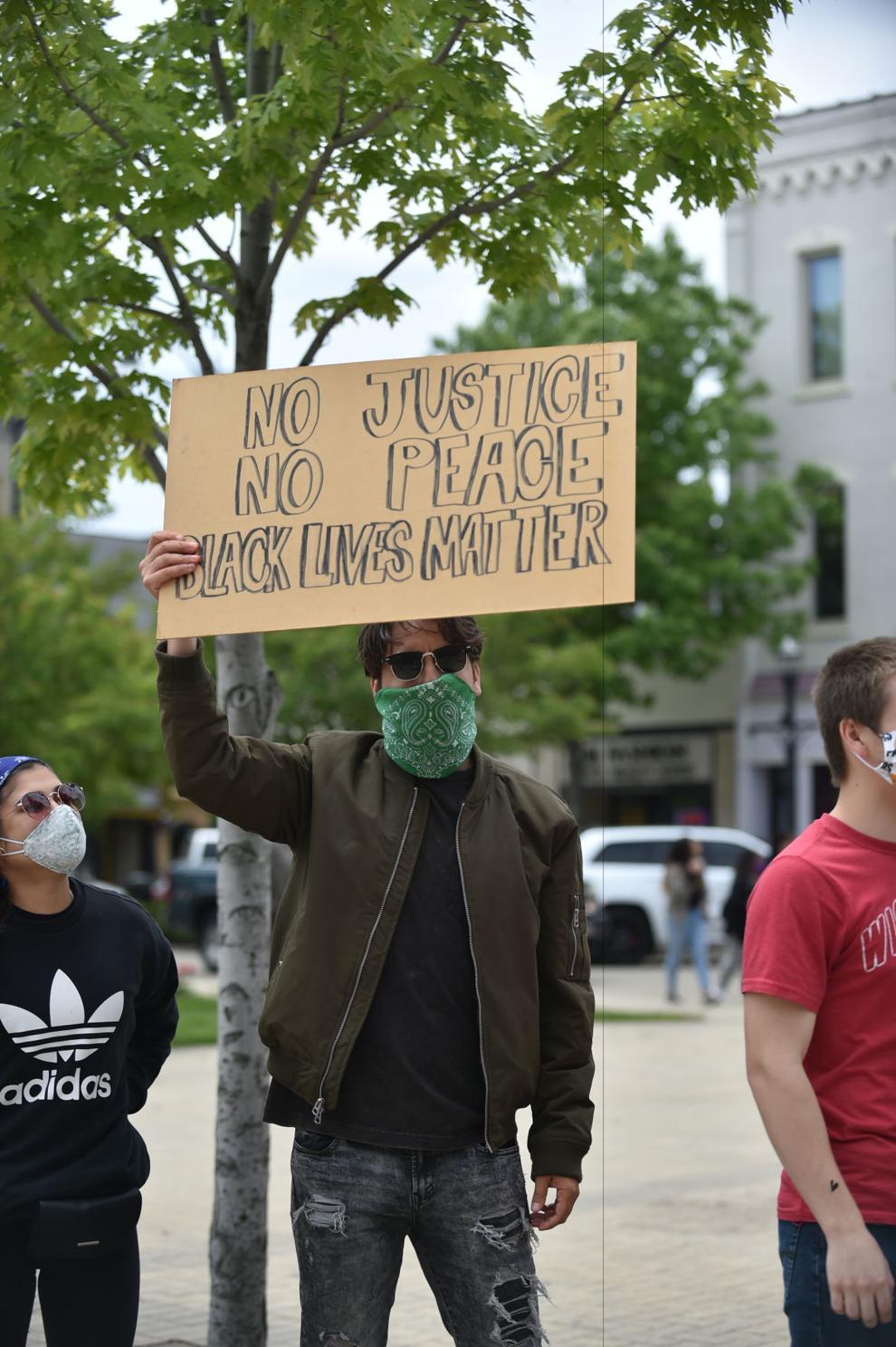 We will not be silenced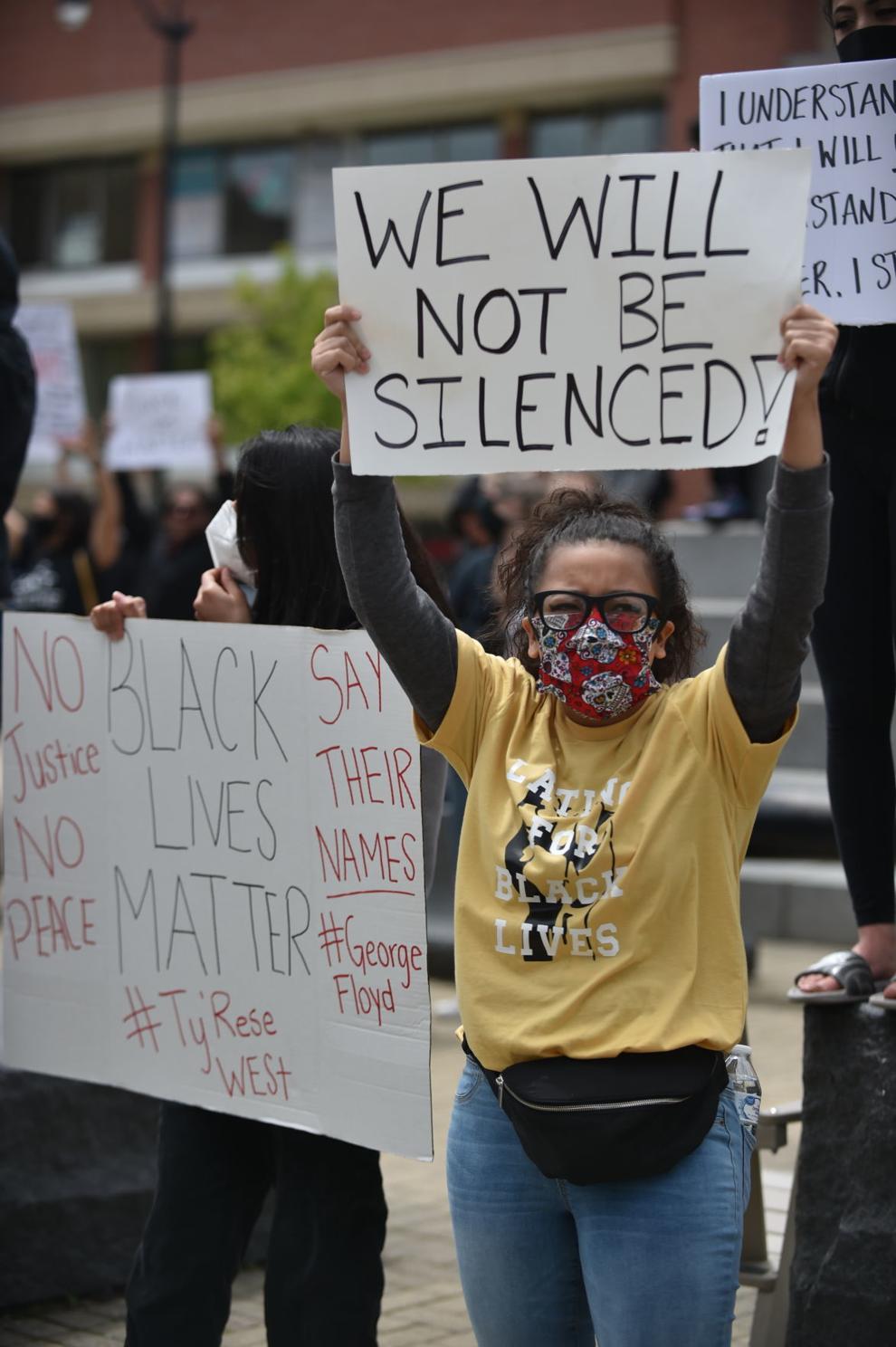 Say it louder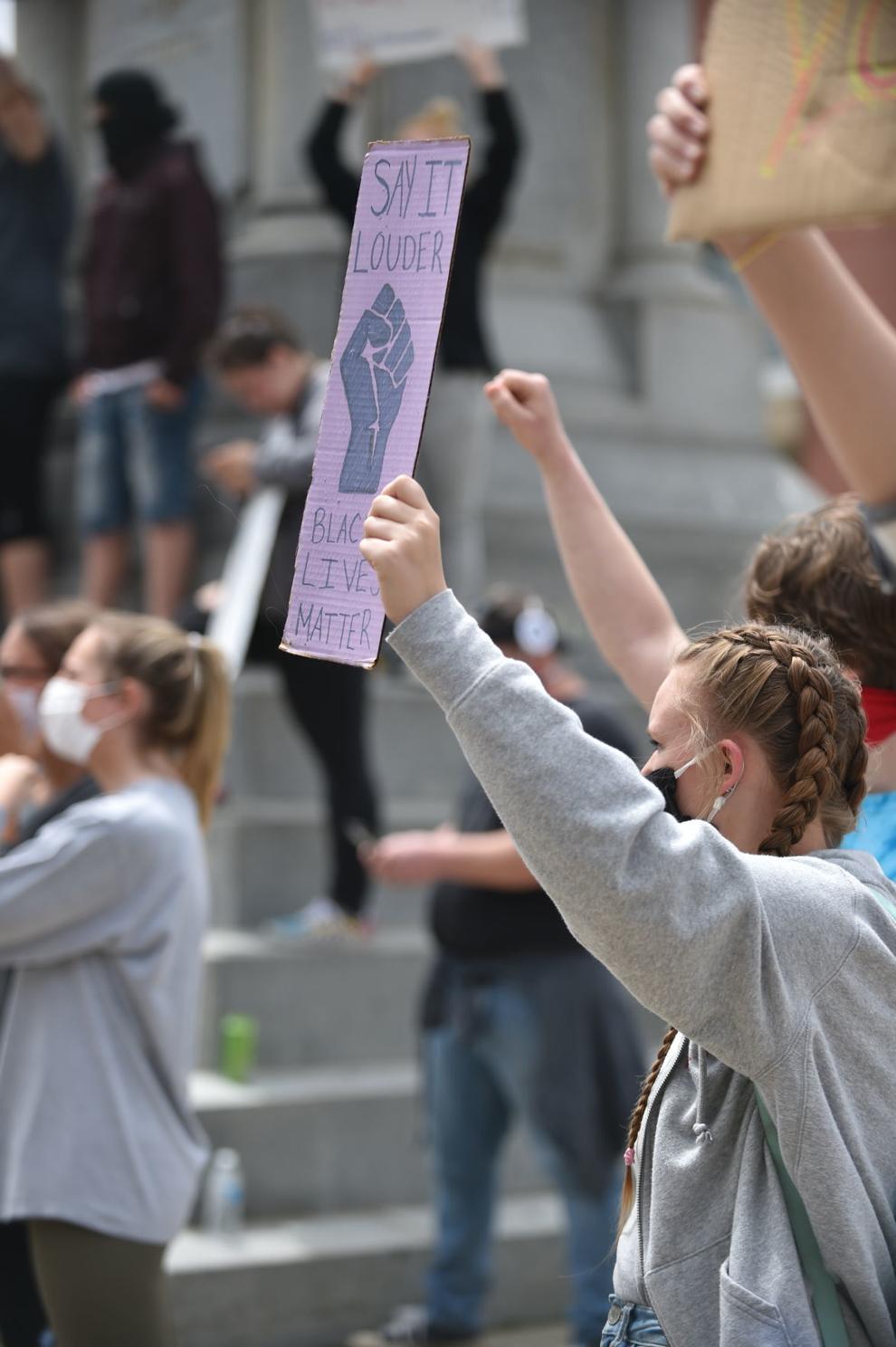 Love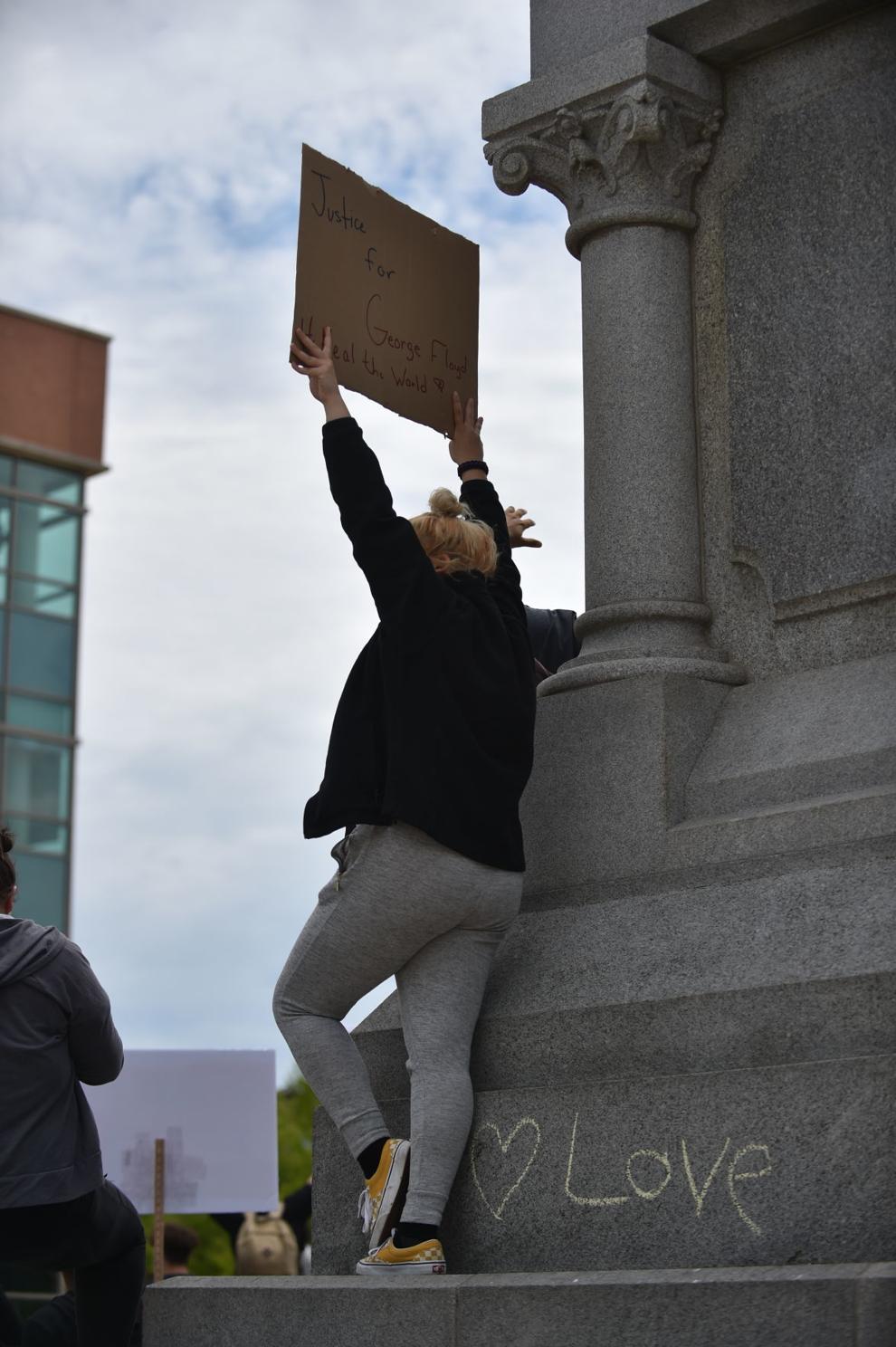 Washington Avenue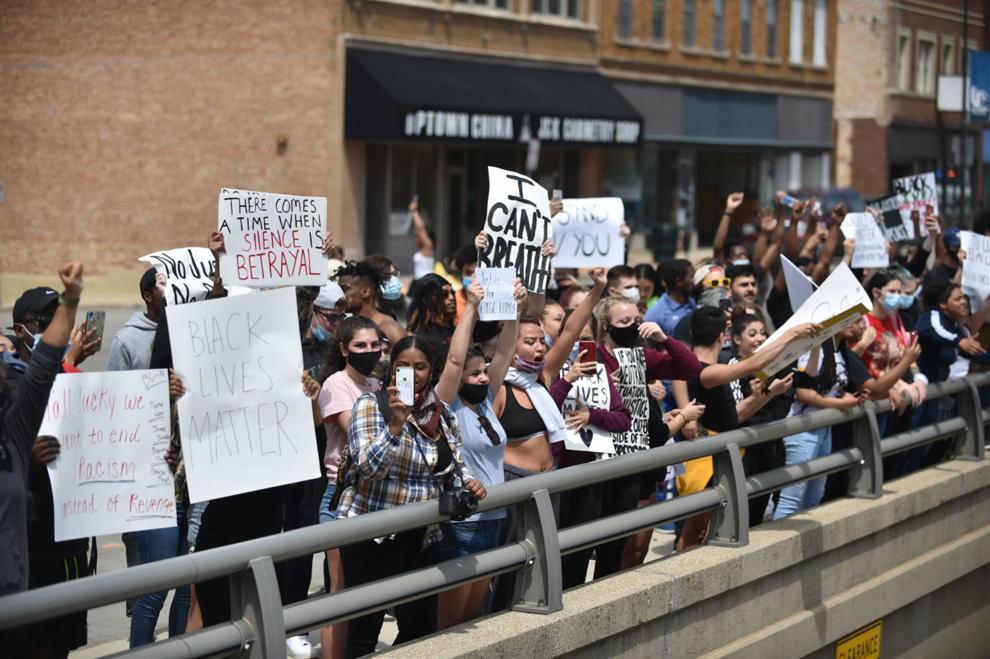 Latinx for black lives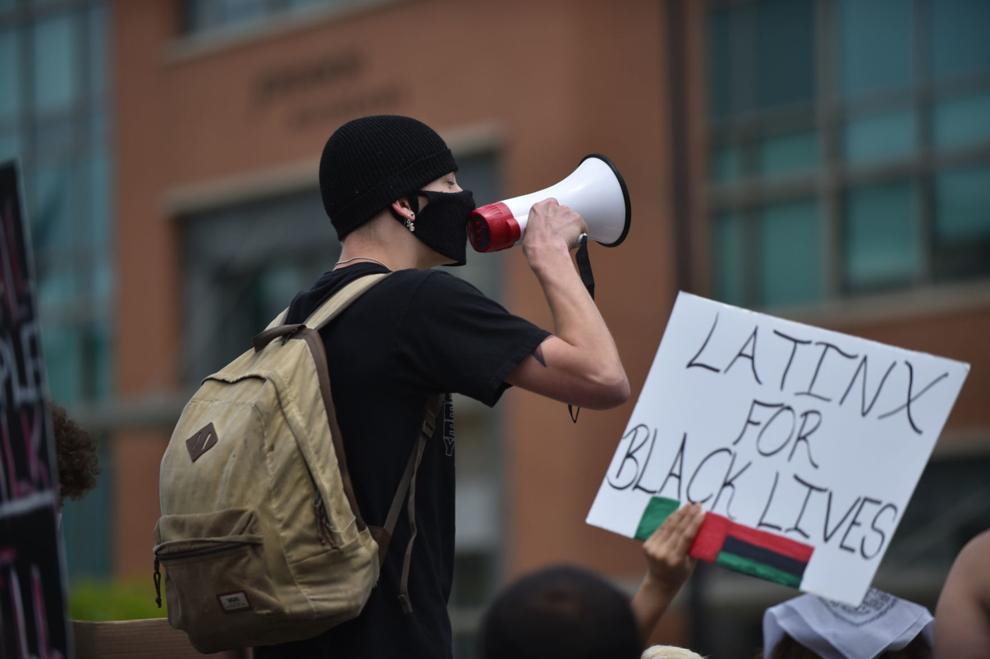 Respect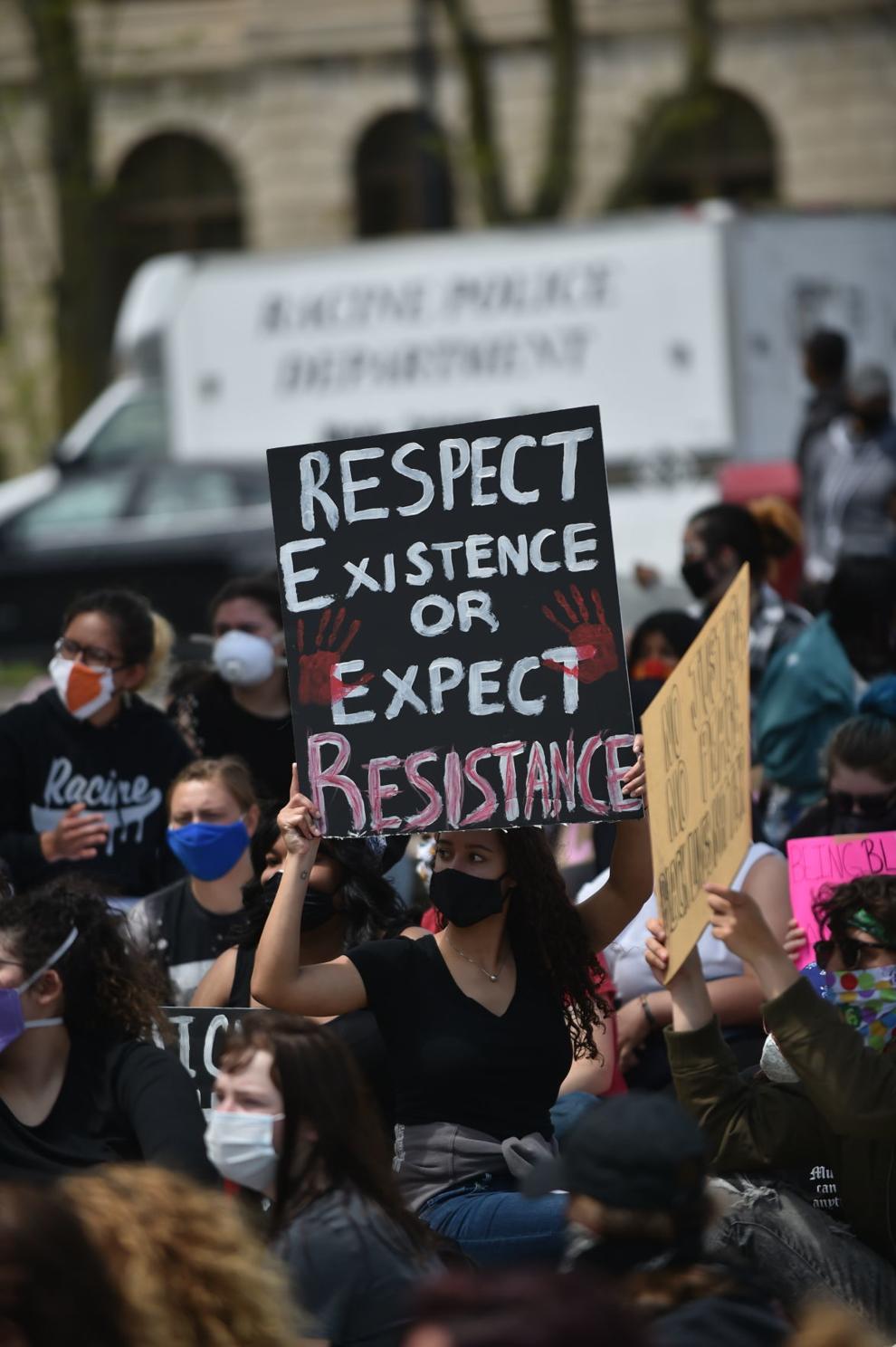 Monday's protest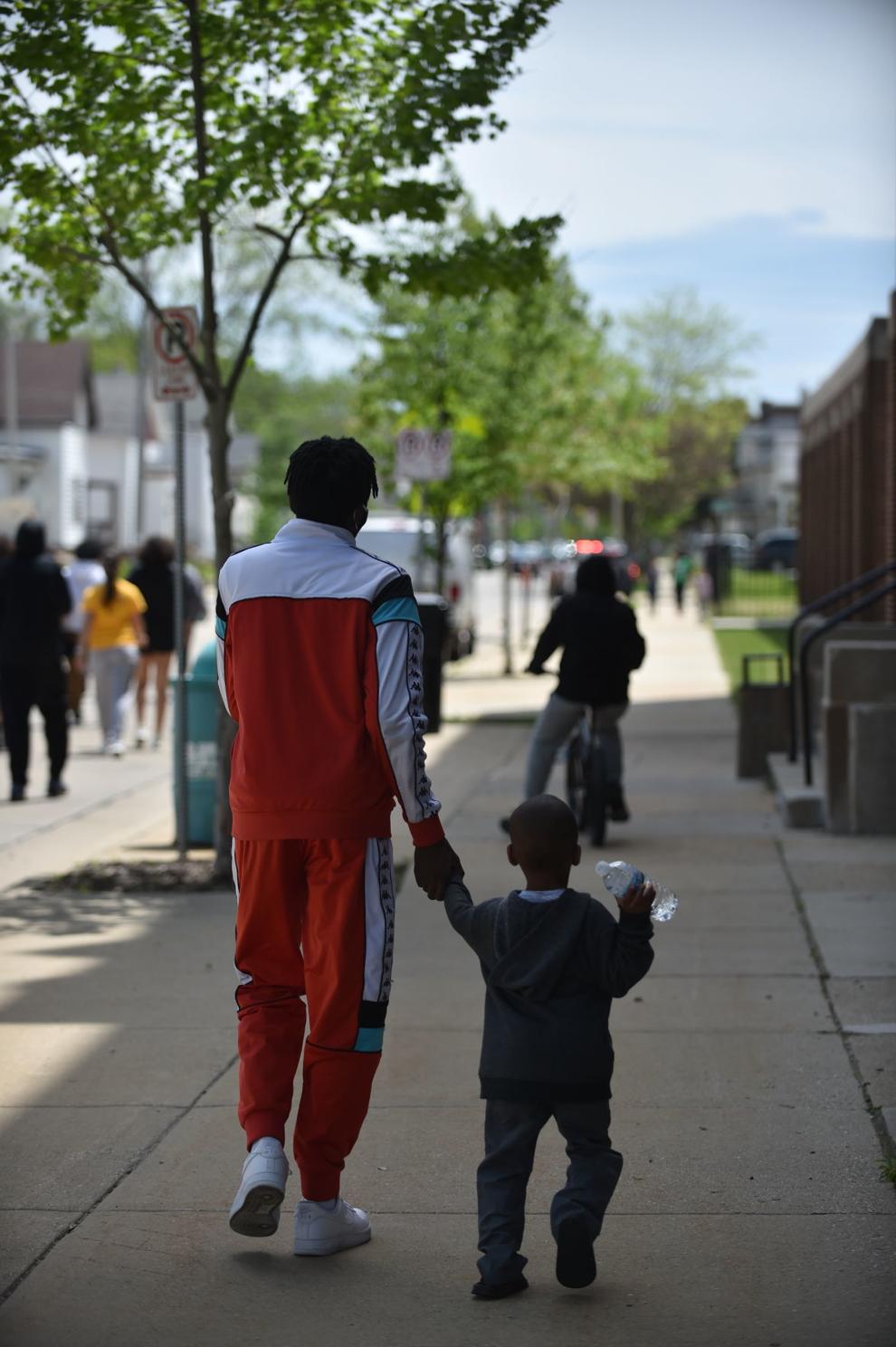 Community member's raised fist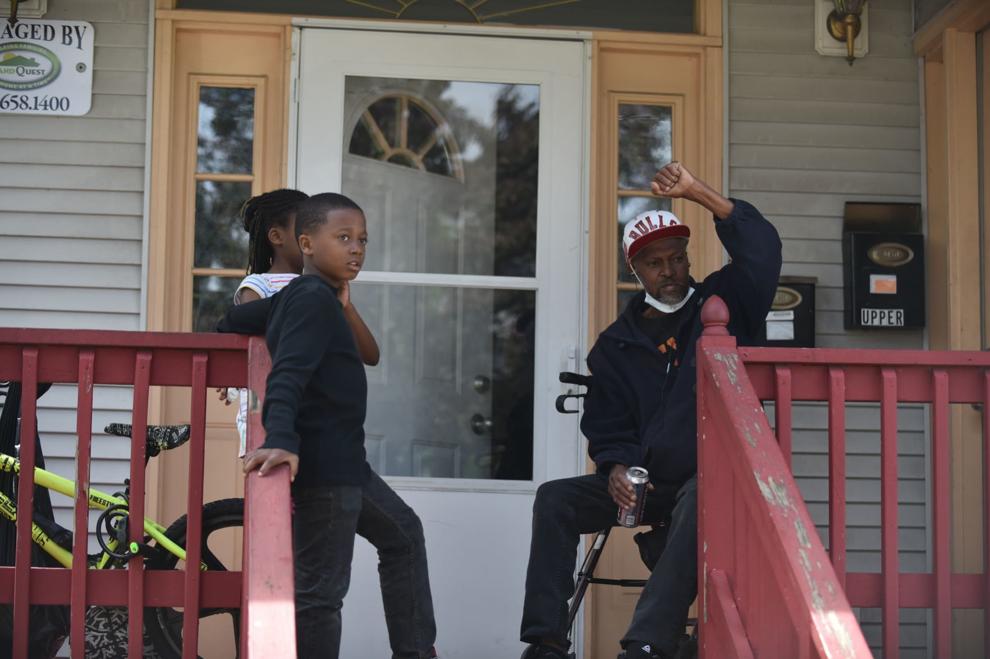 Monday's protest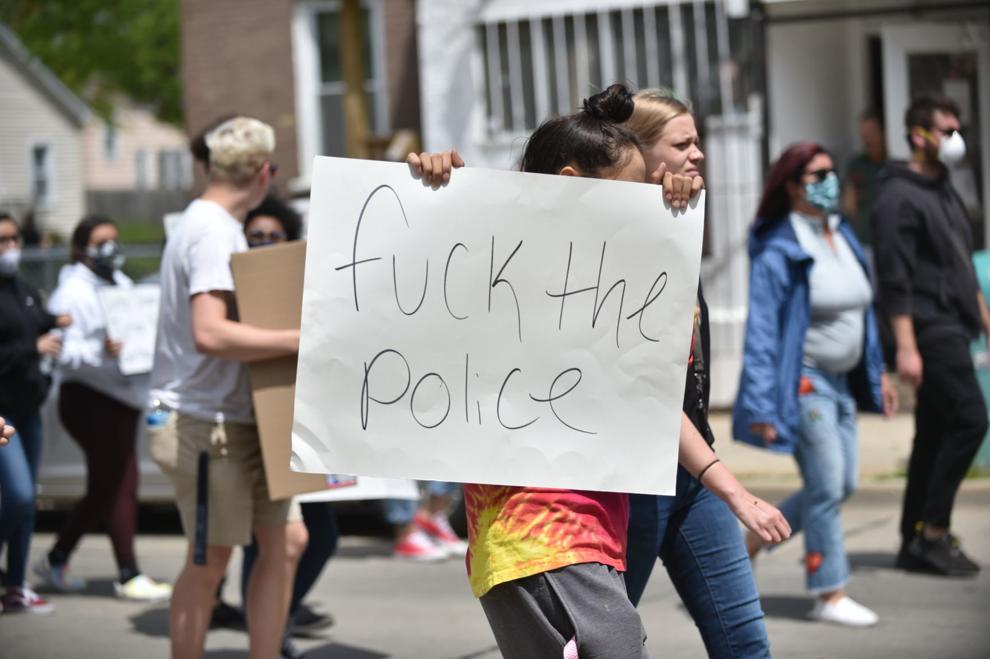 Am I next?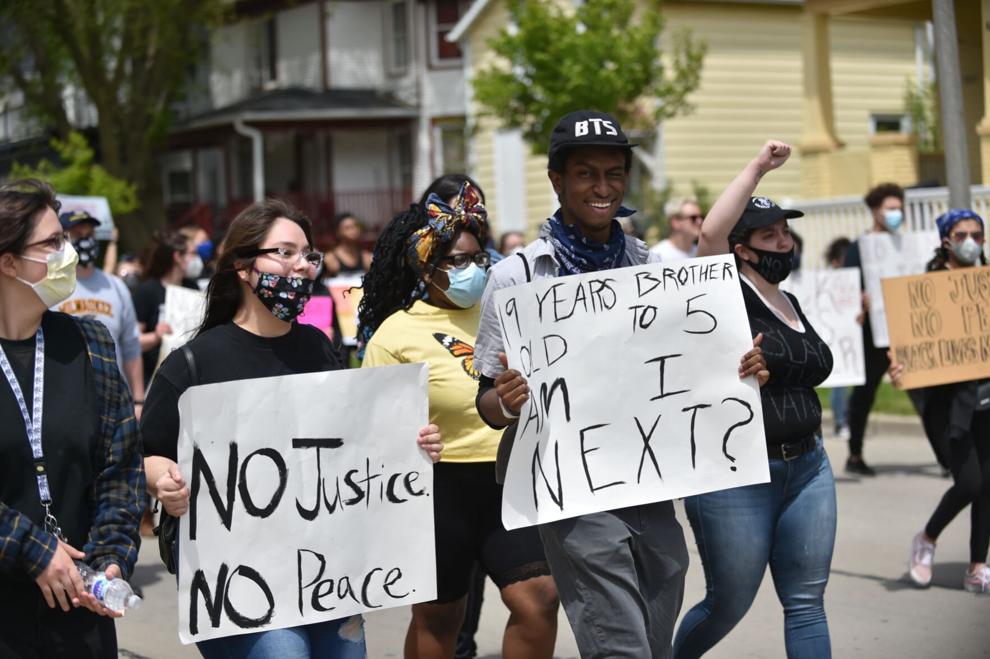 Monday's protest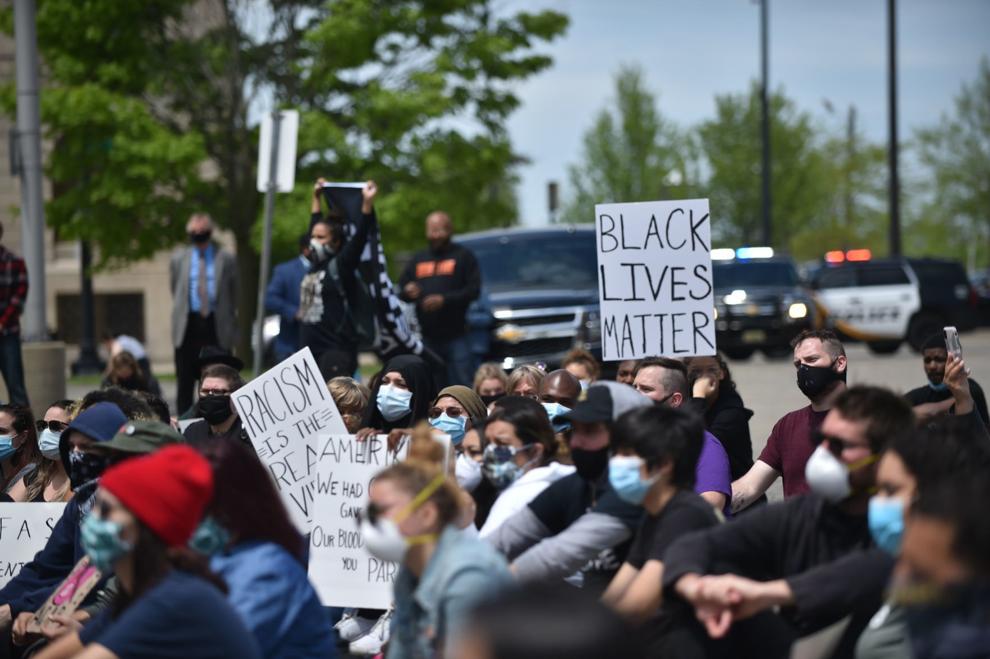 "No lives matter until black lives matter"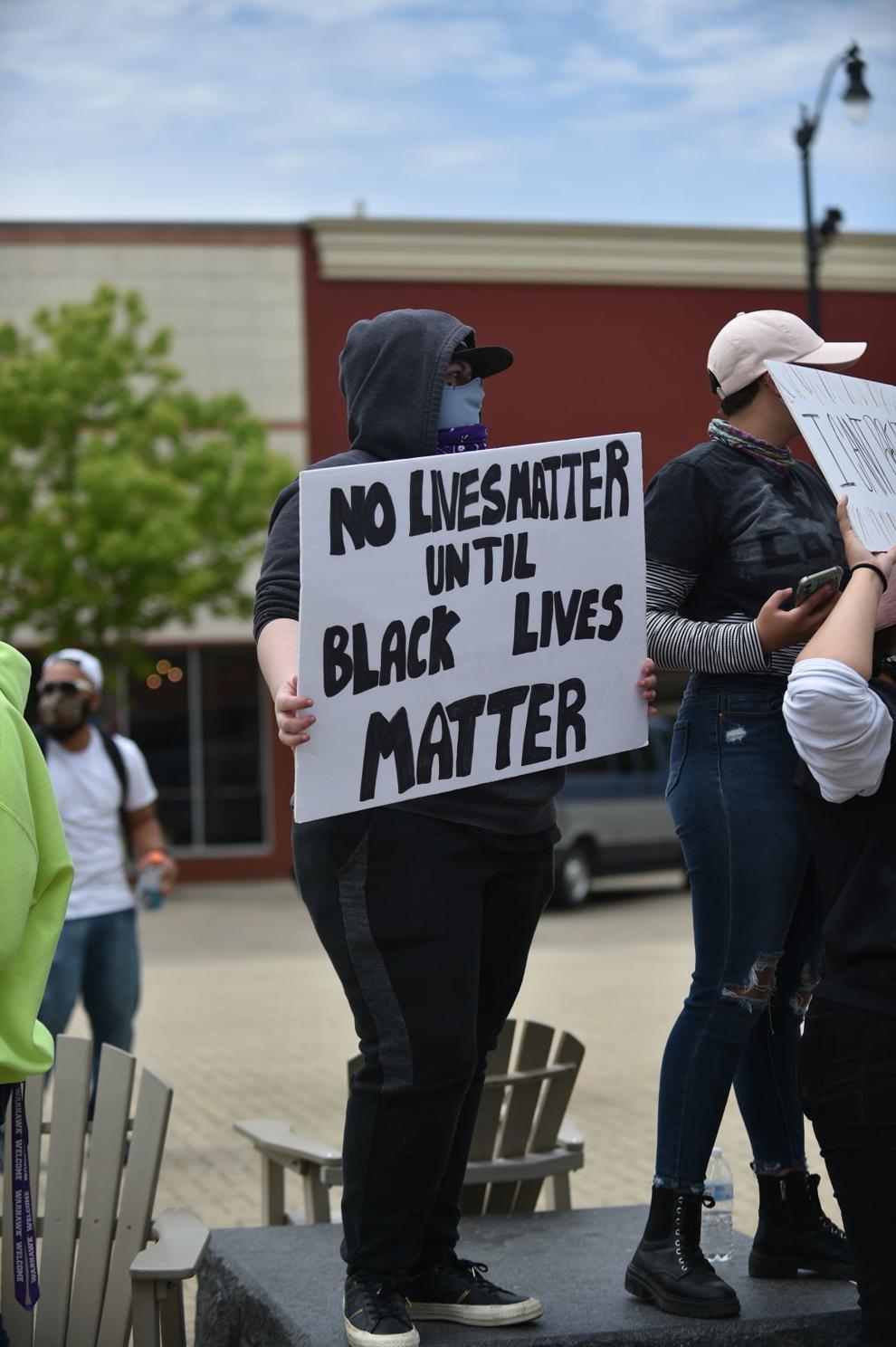 Monday's protest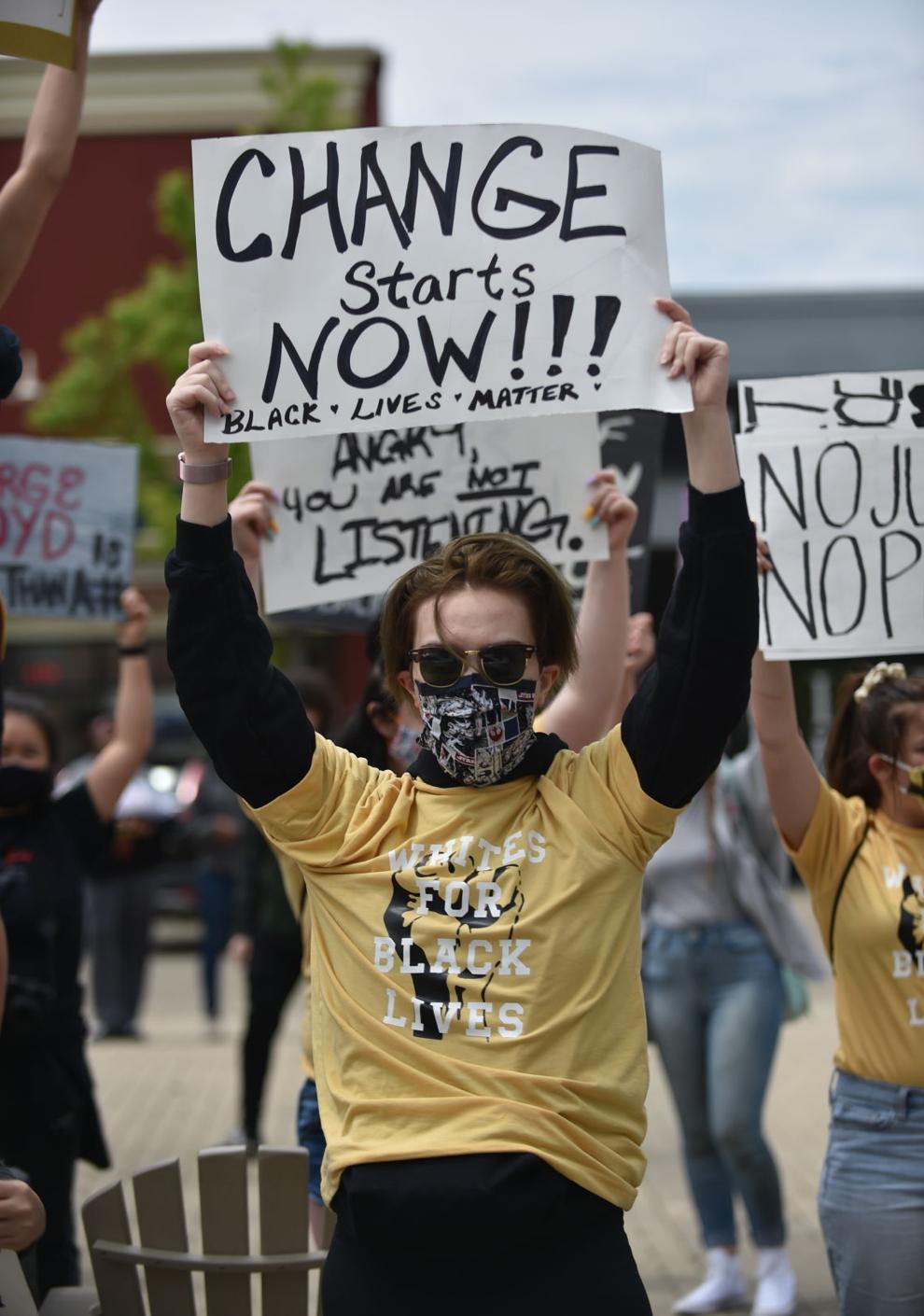 Signs and hand gestures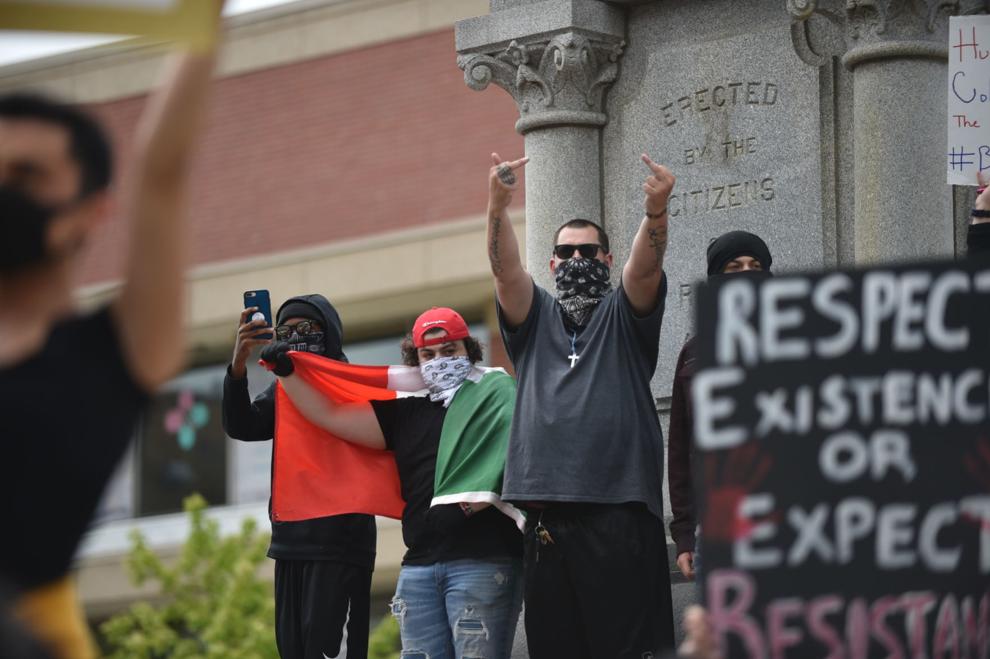 Monday's protest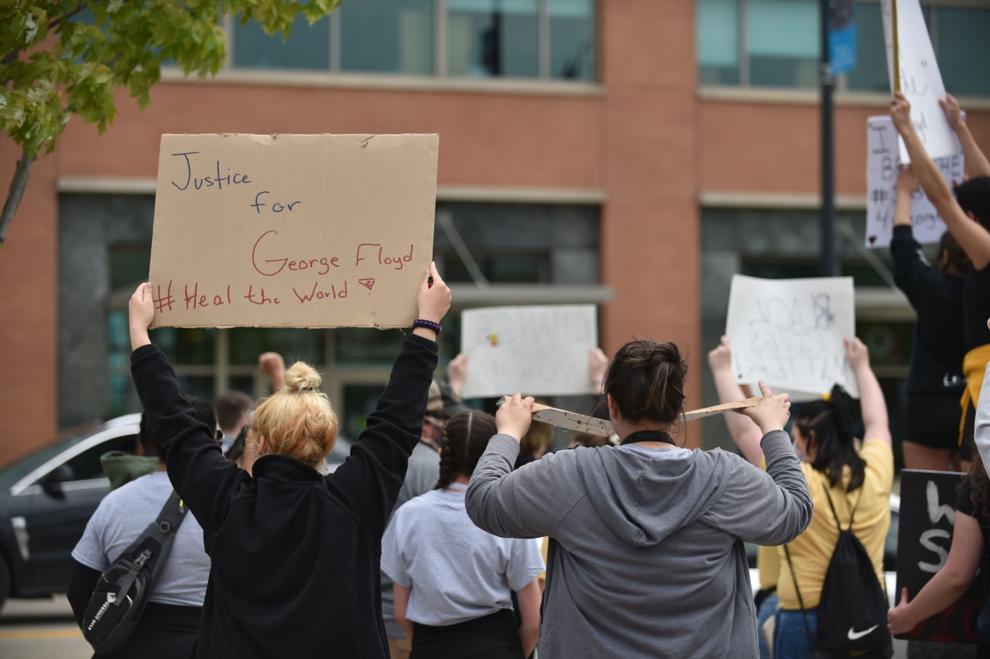 Monday's protest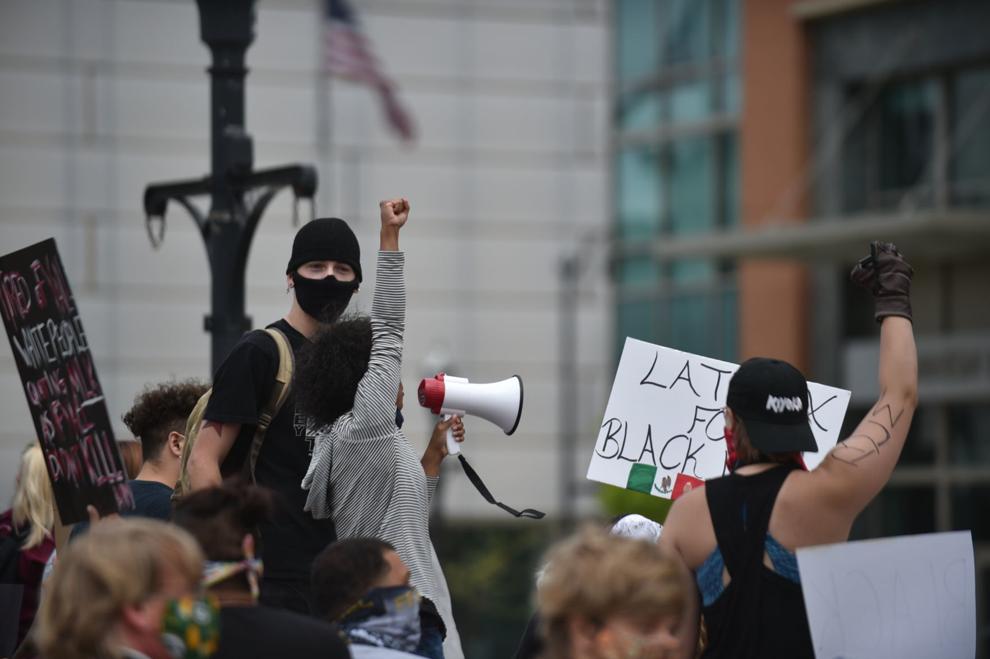 Monday's protest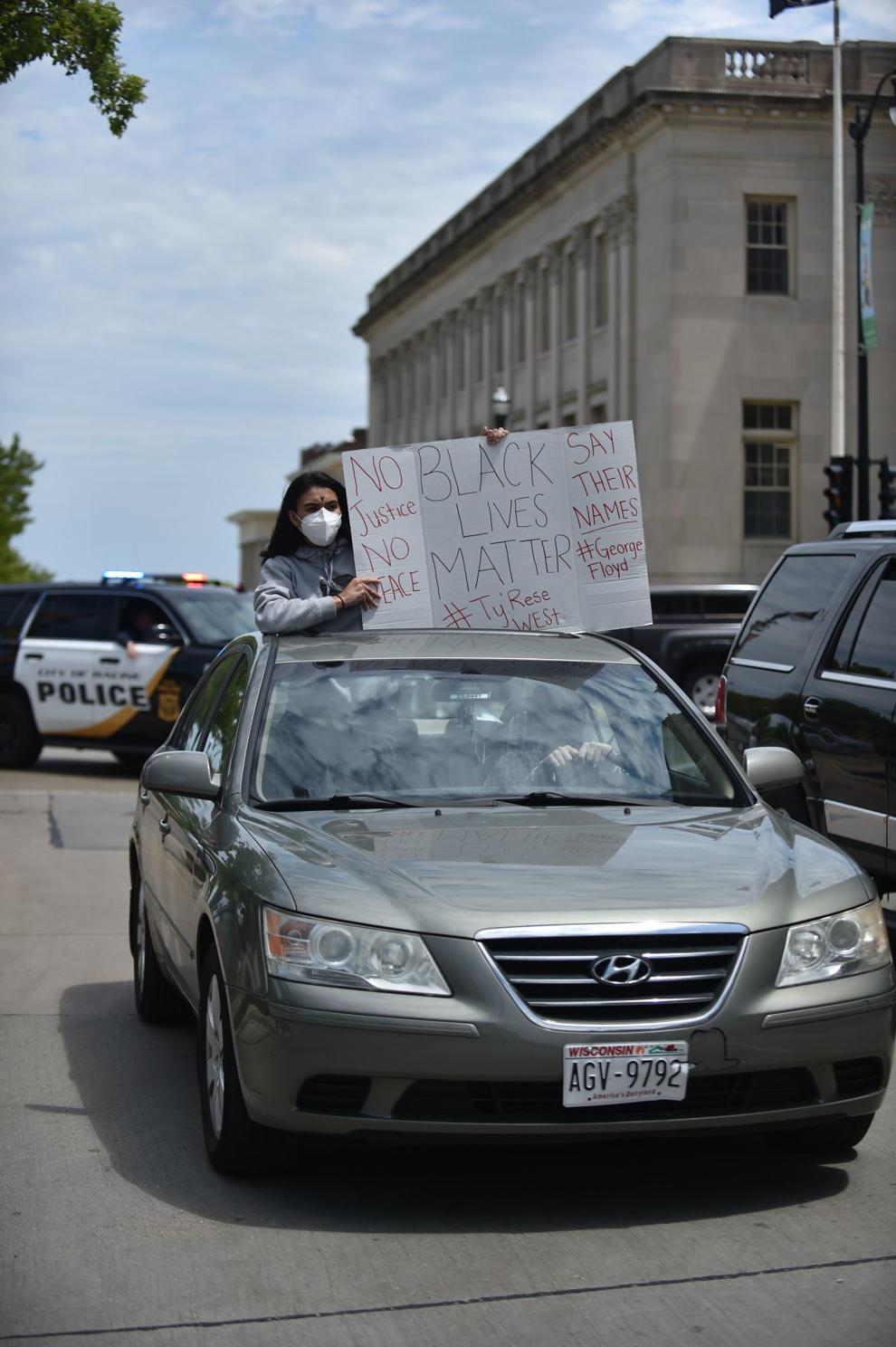 Monday's protest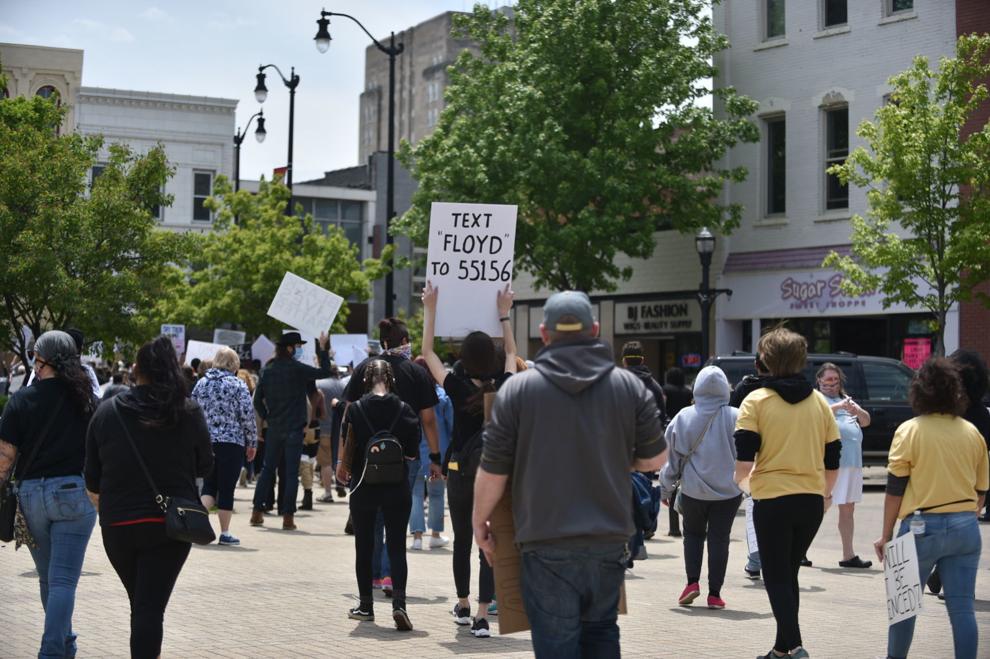 Hands up, don't shoot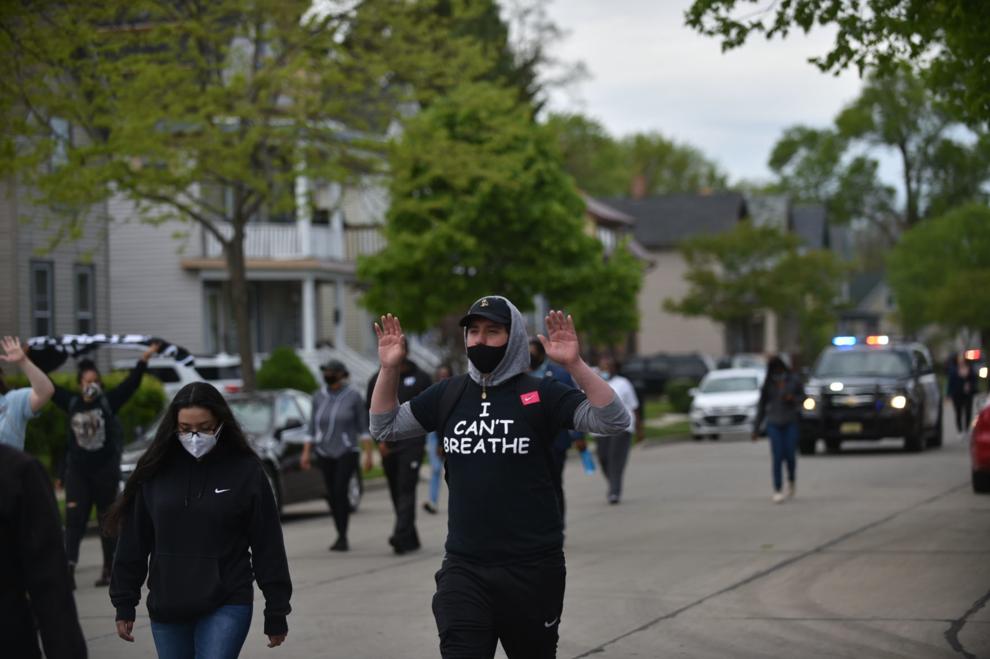 Monday's protest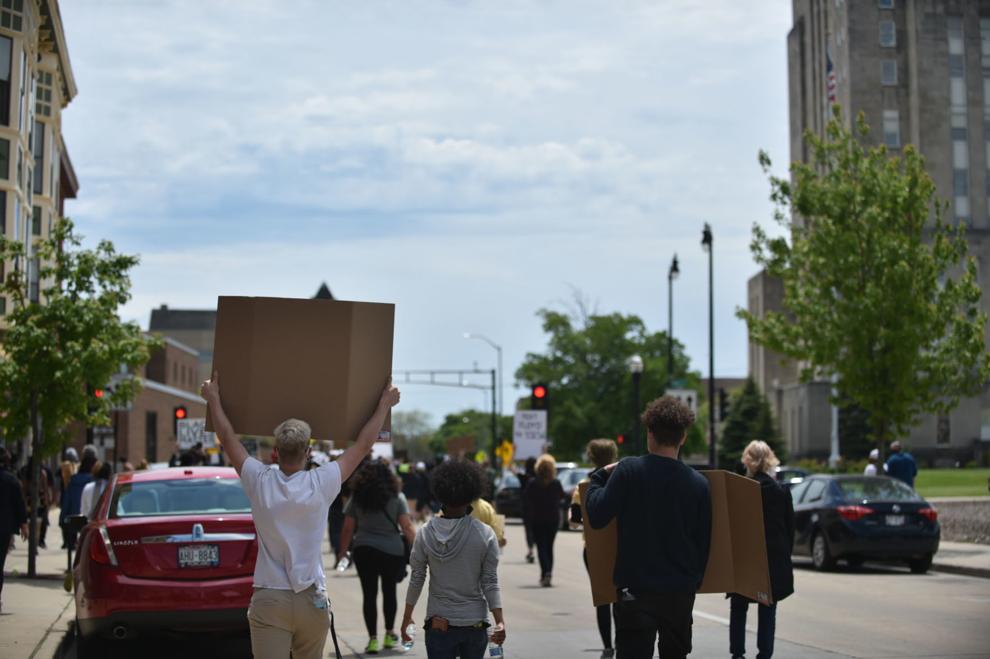 Monday's protest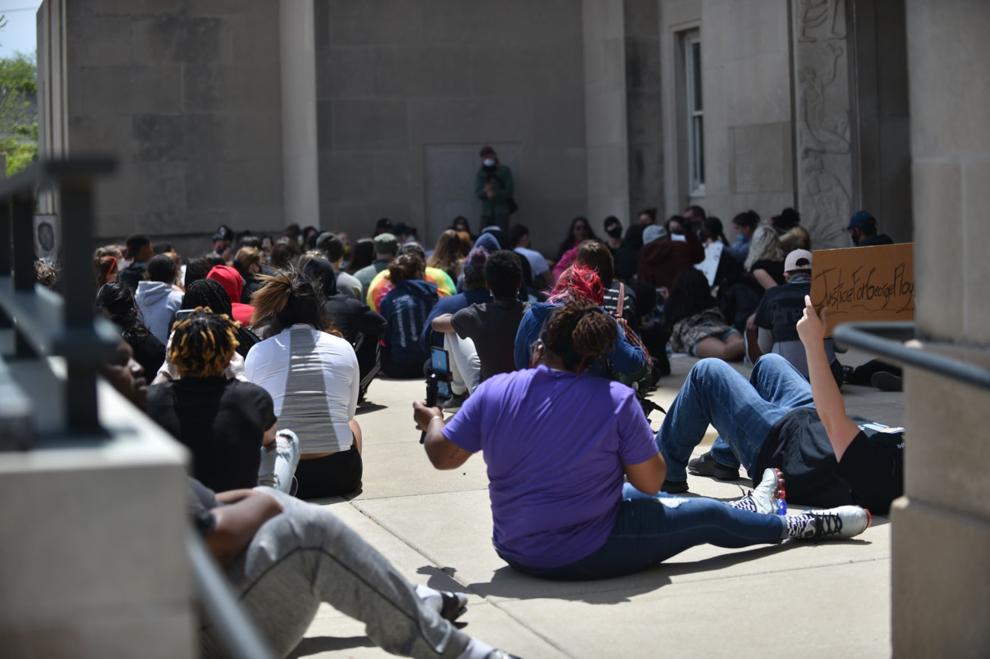 Monday's protest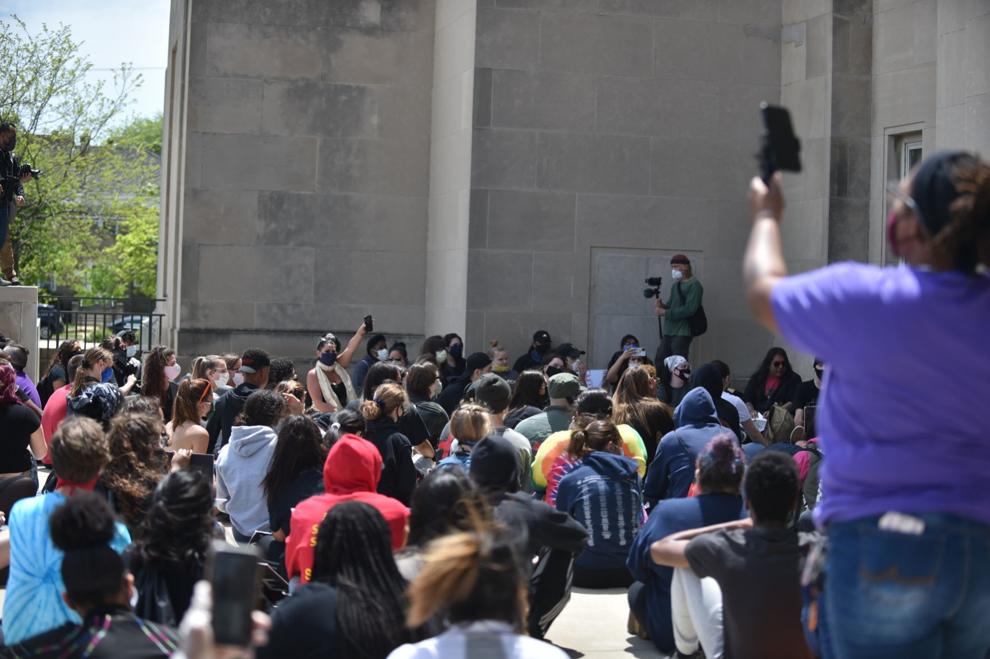 Monday's protest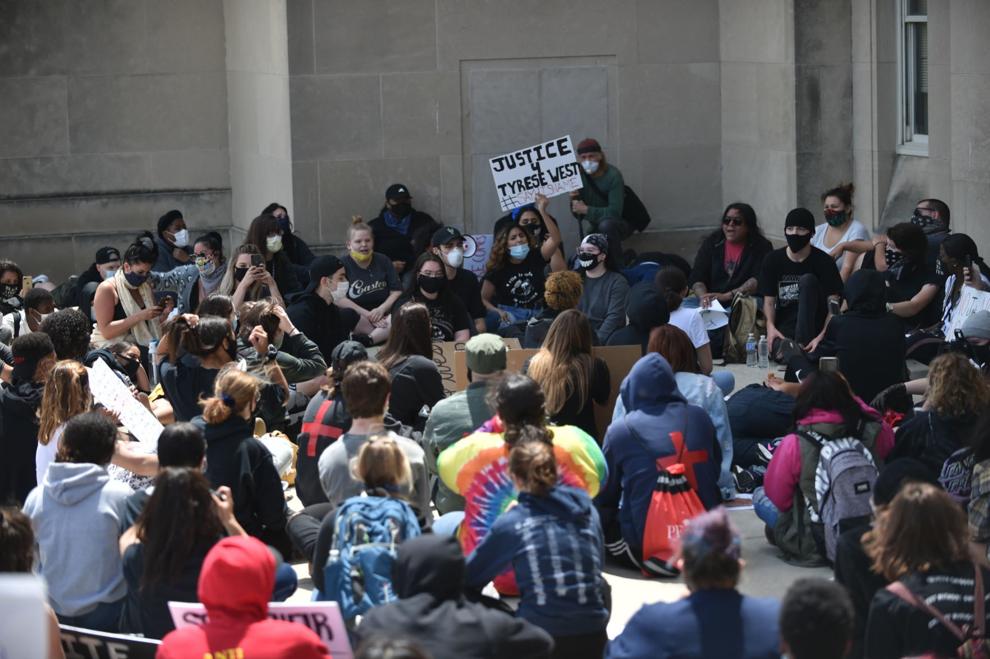 Monday's protest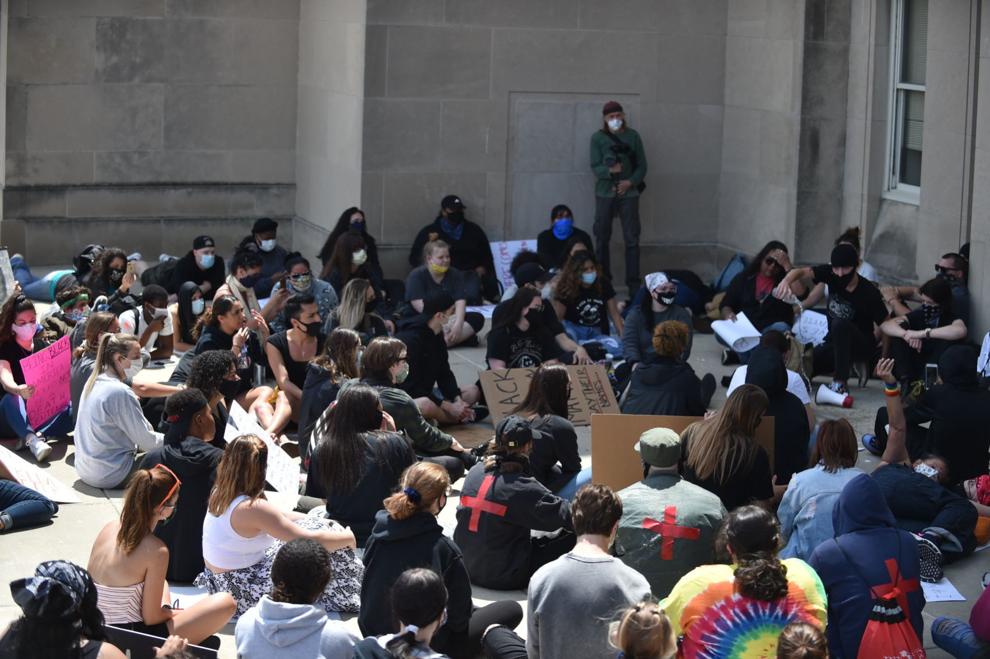 Raised fist
Monday's protest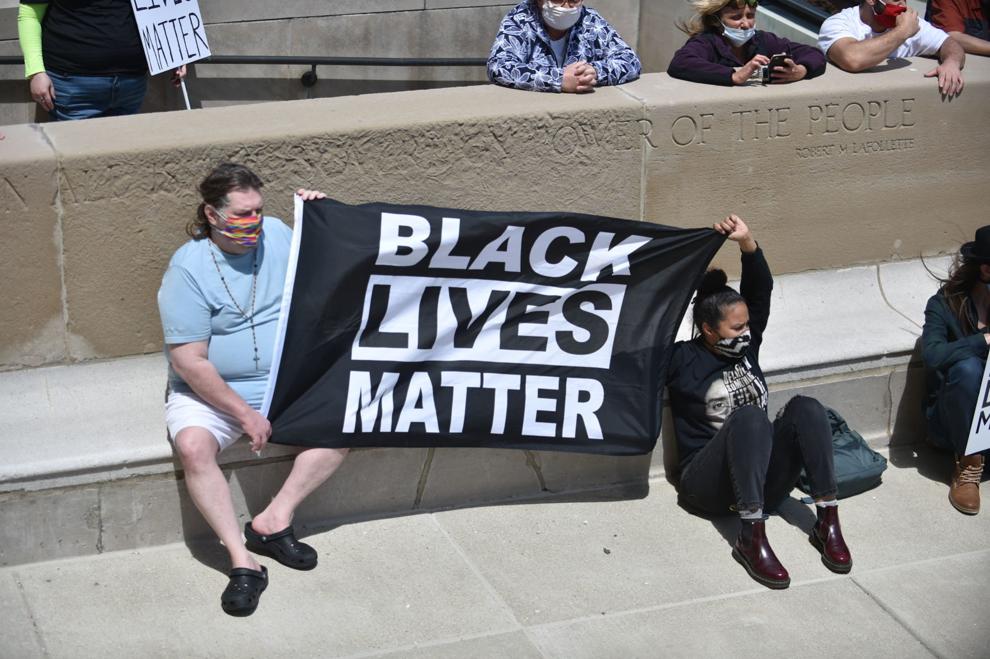 Many masks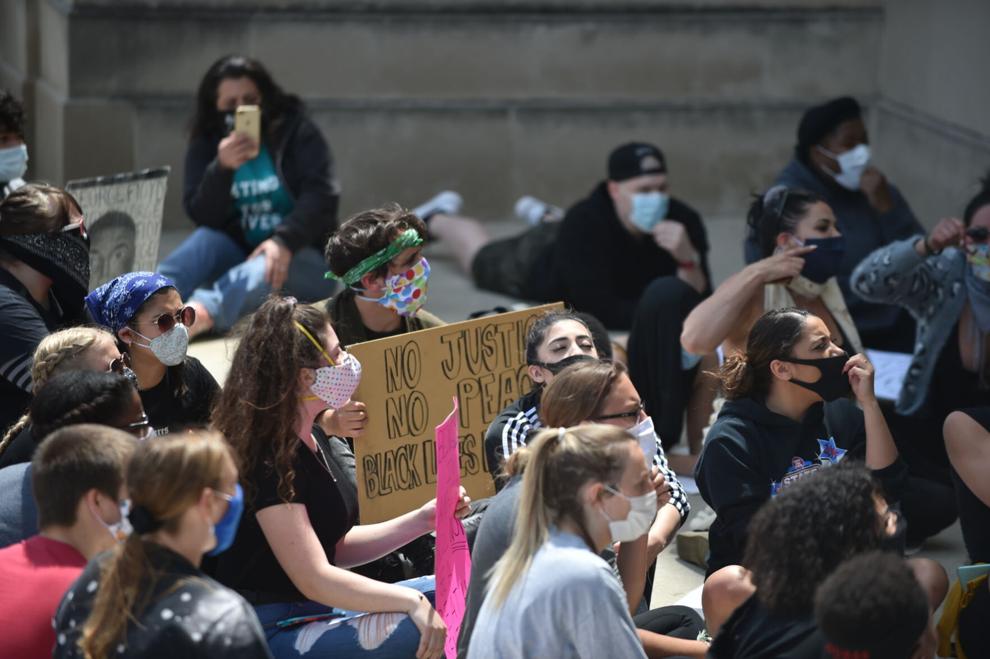 Liberty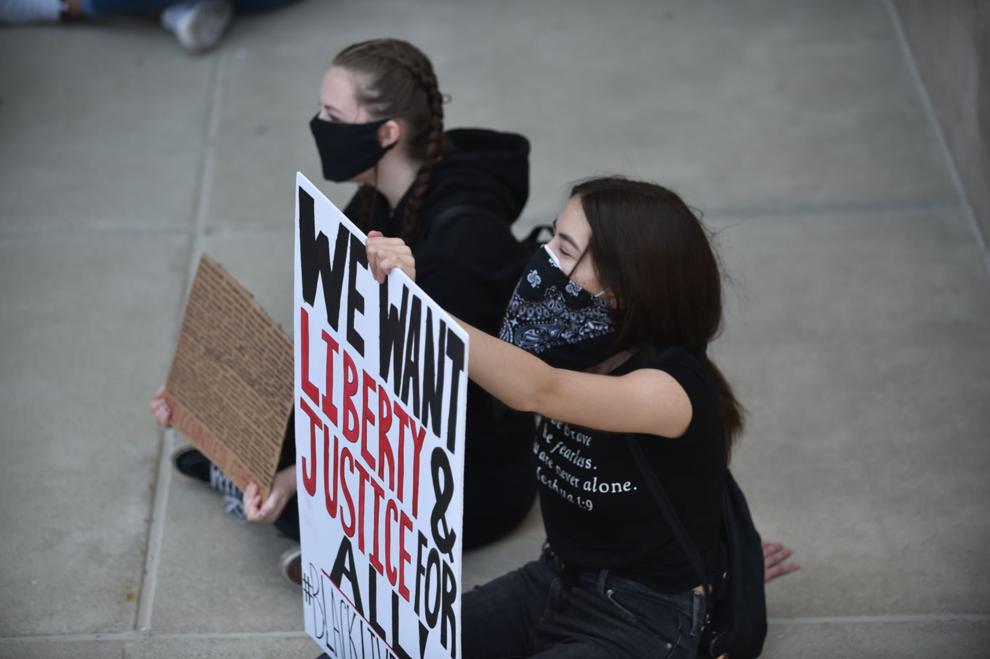 Tyrese and George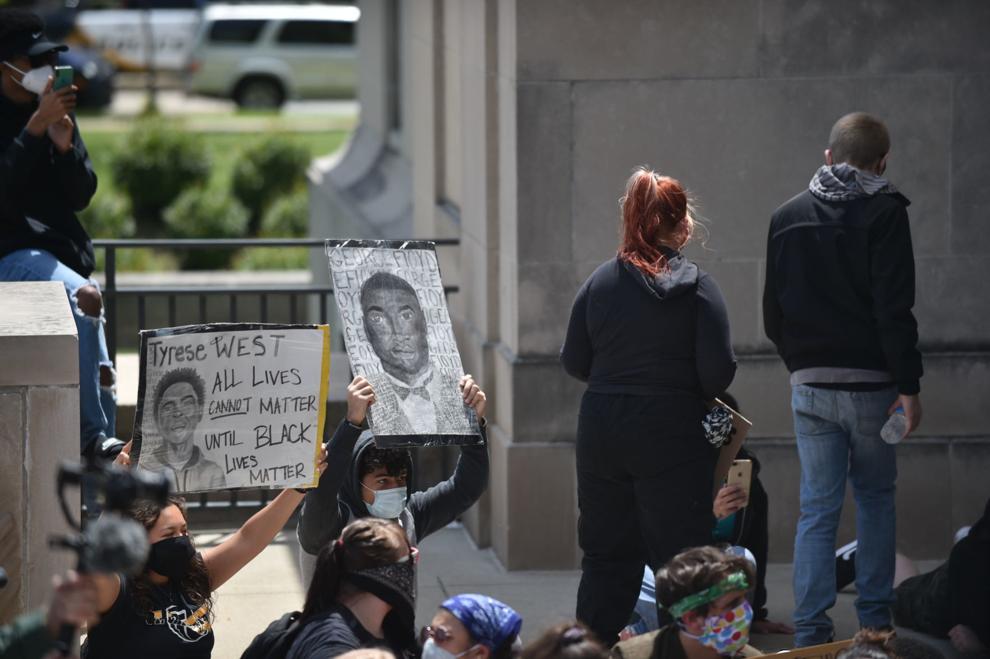 Monday's protest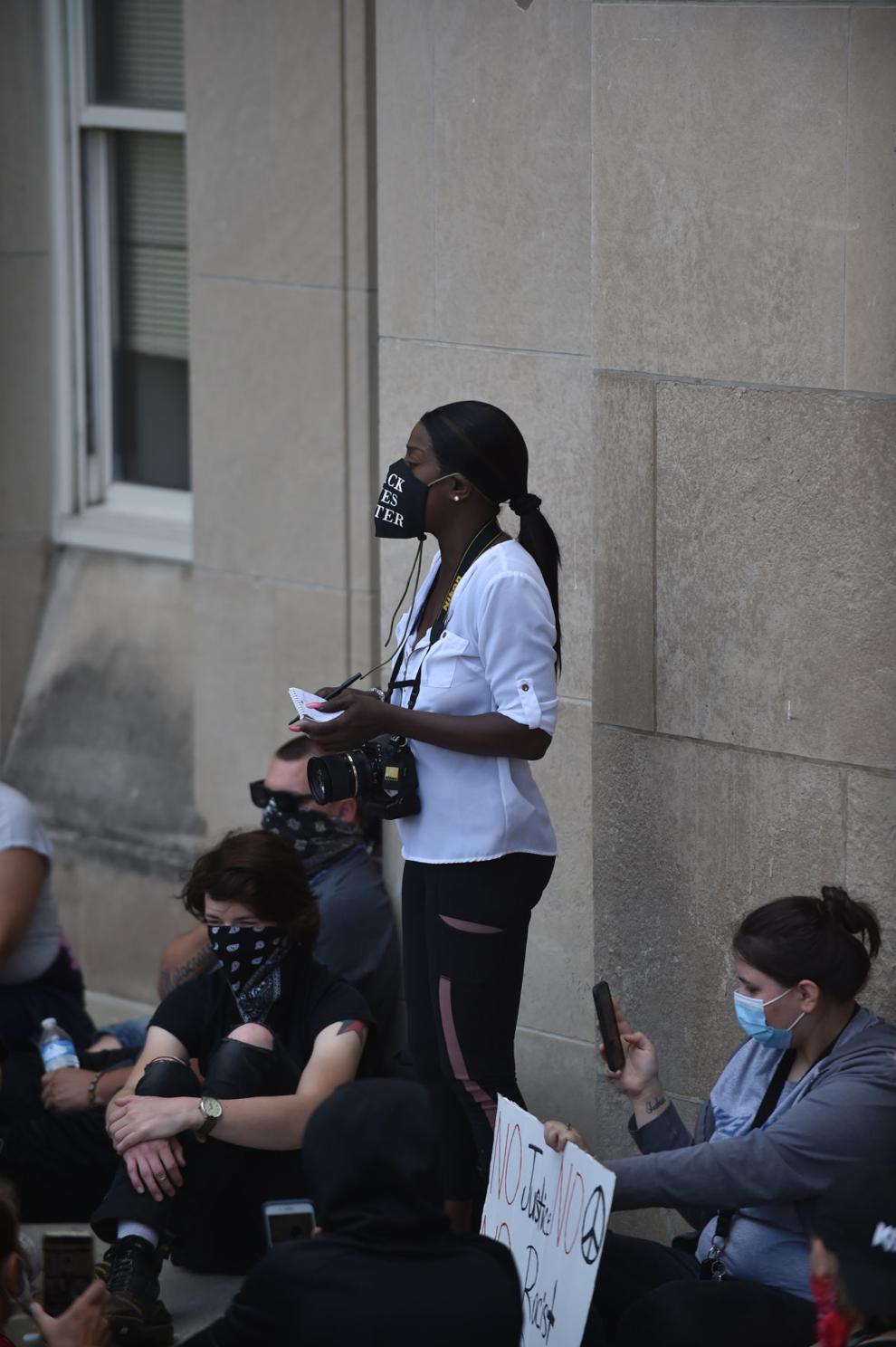 Marching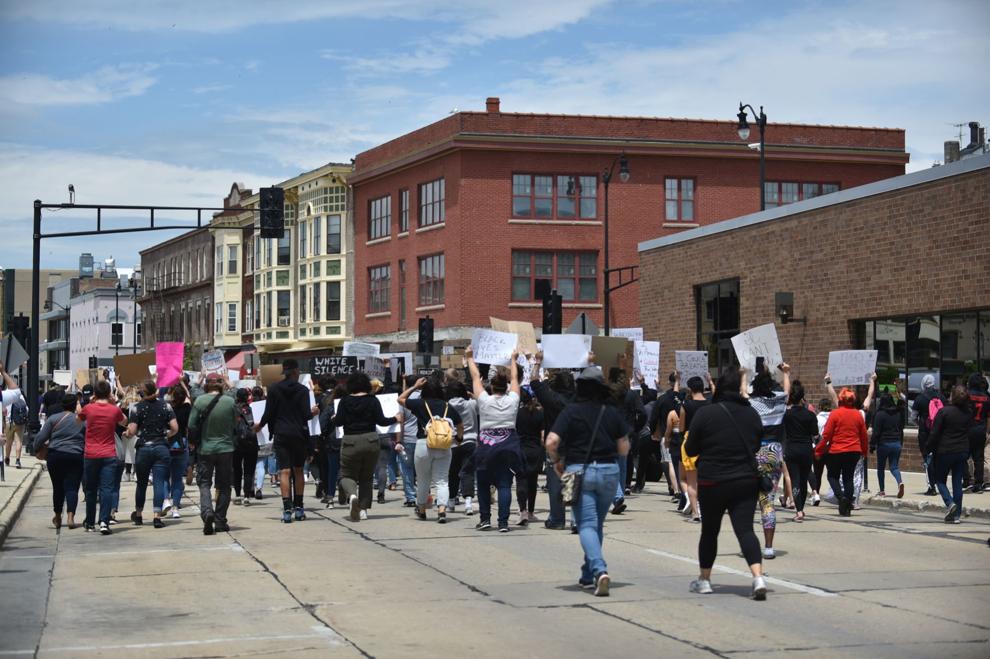 Monday's protest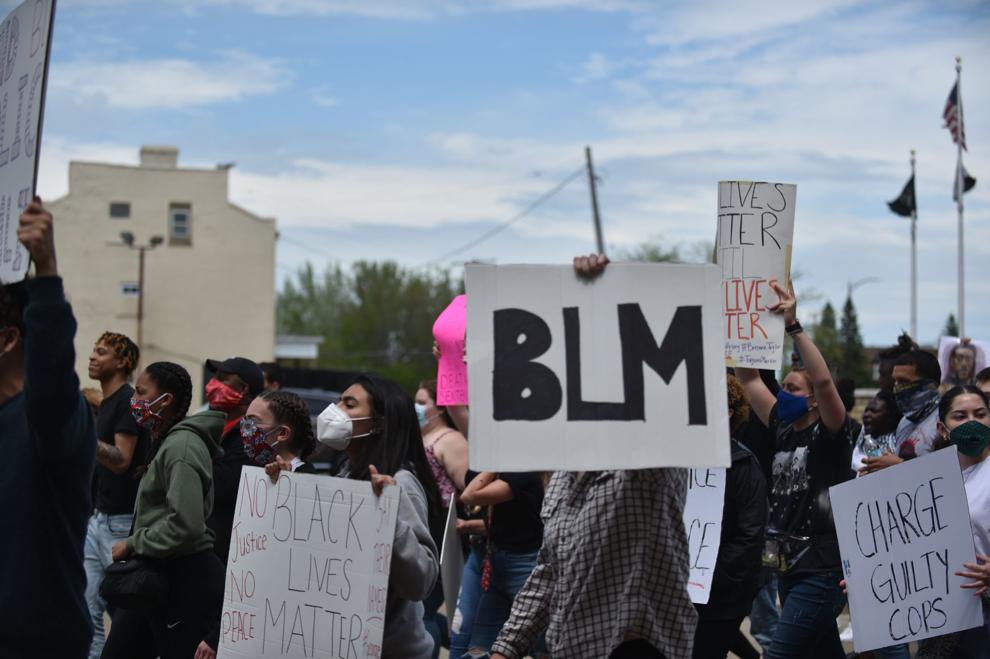 Police presence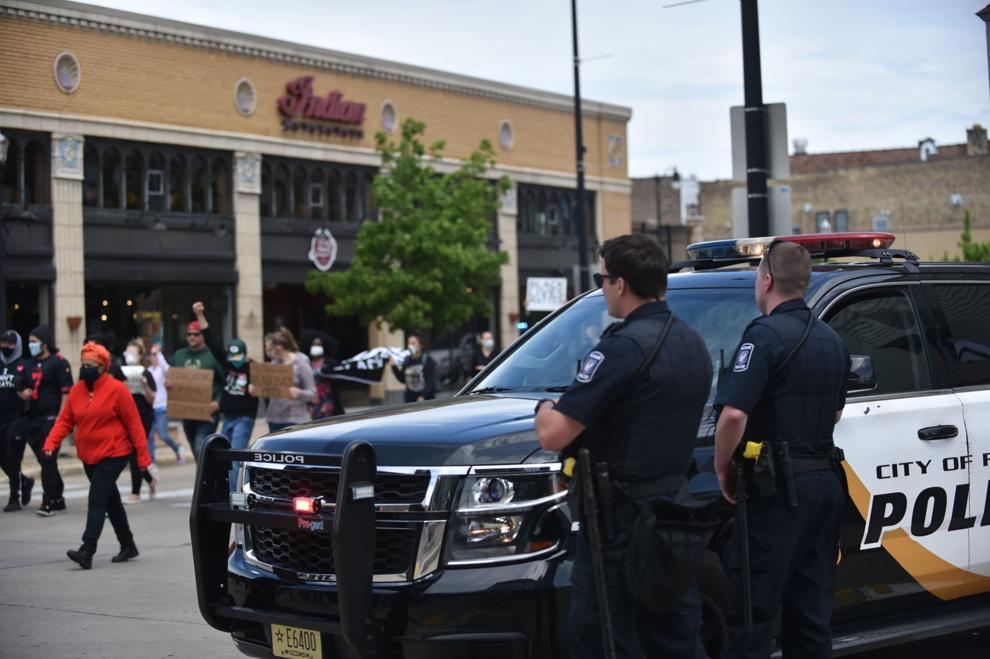 Monday's protest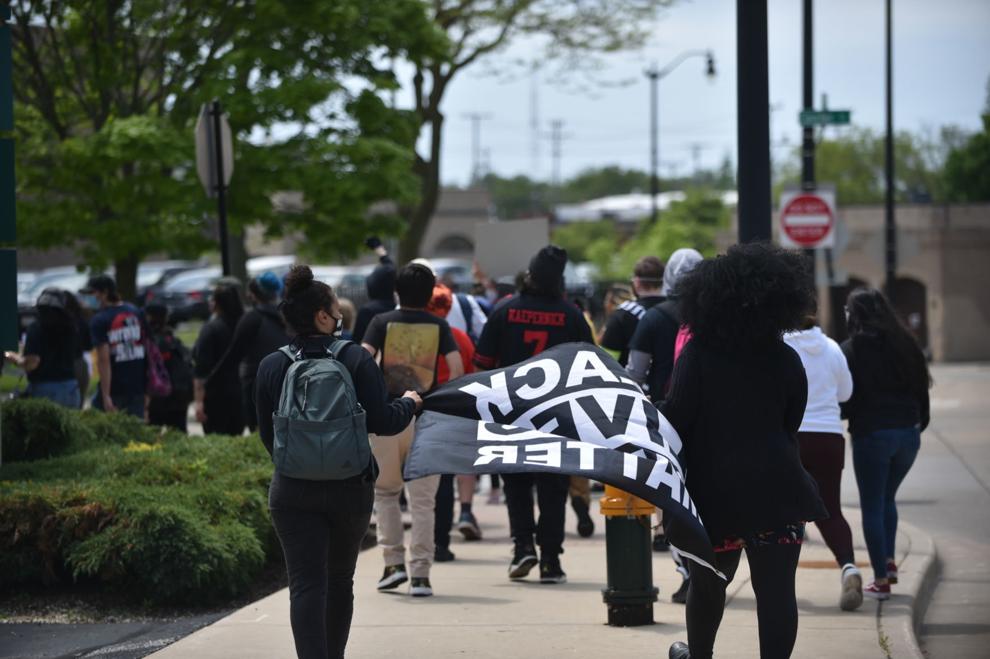 Stop killing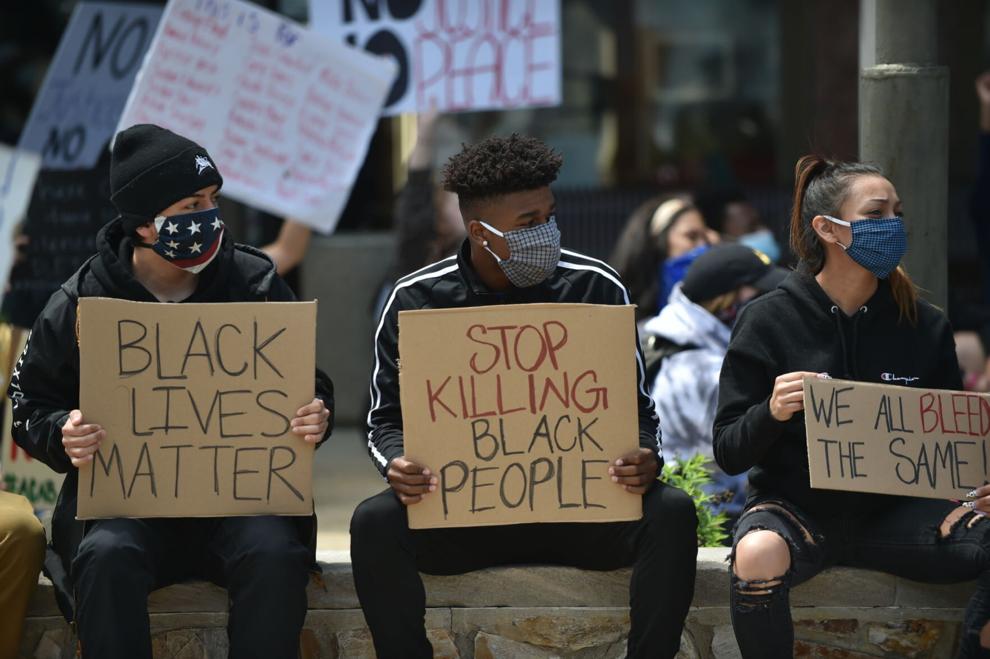 Who do I call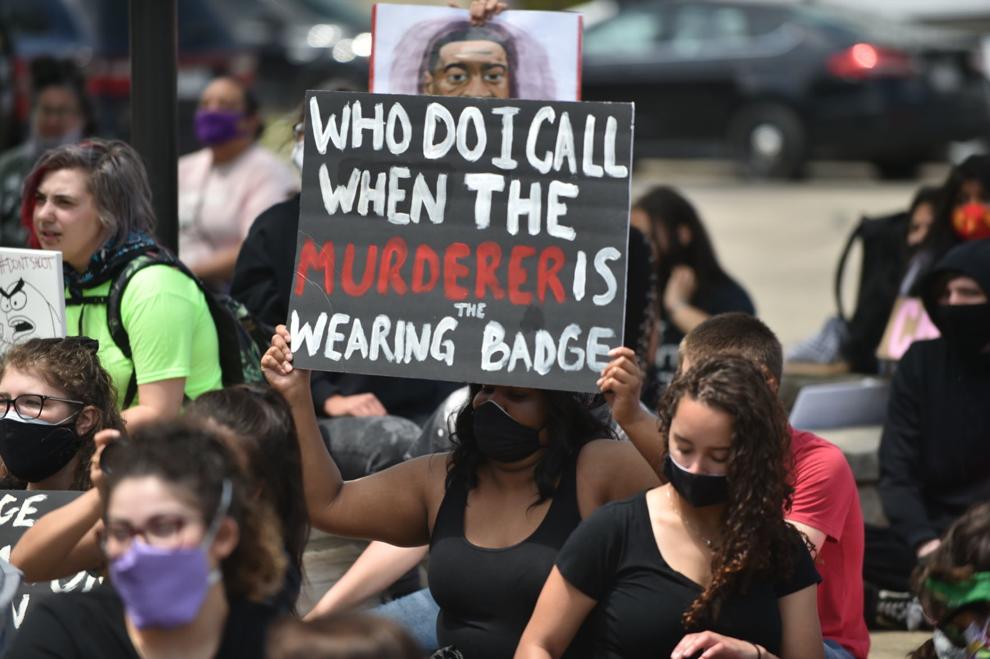 At Monday's protest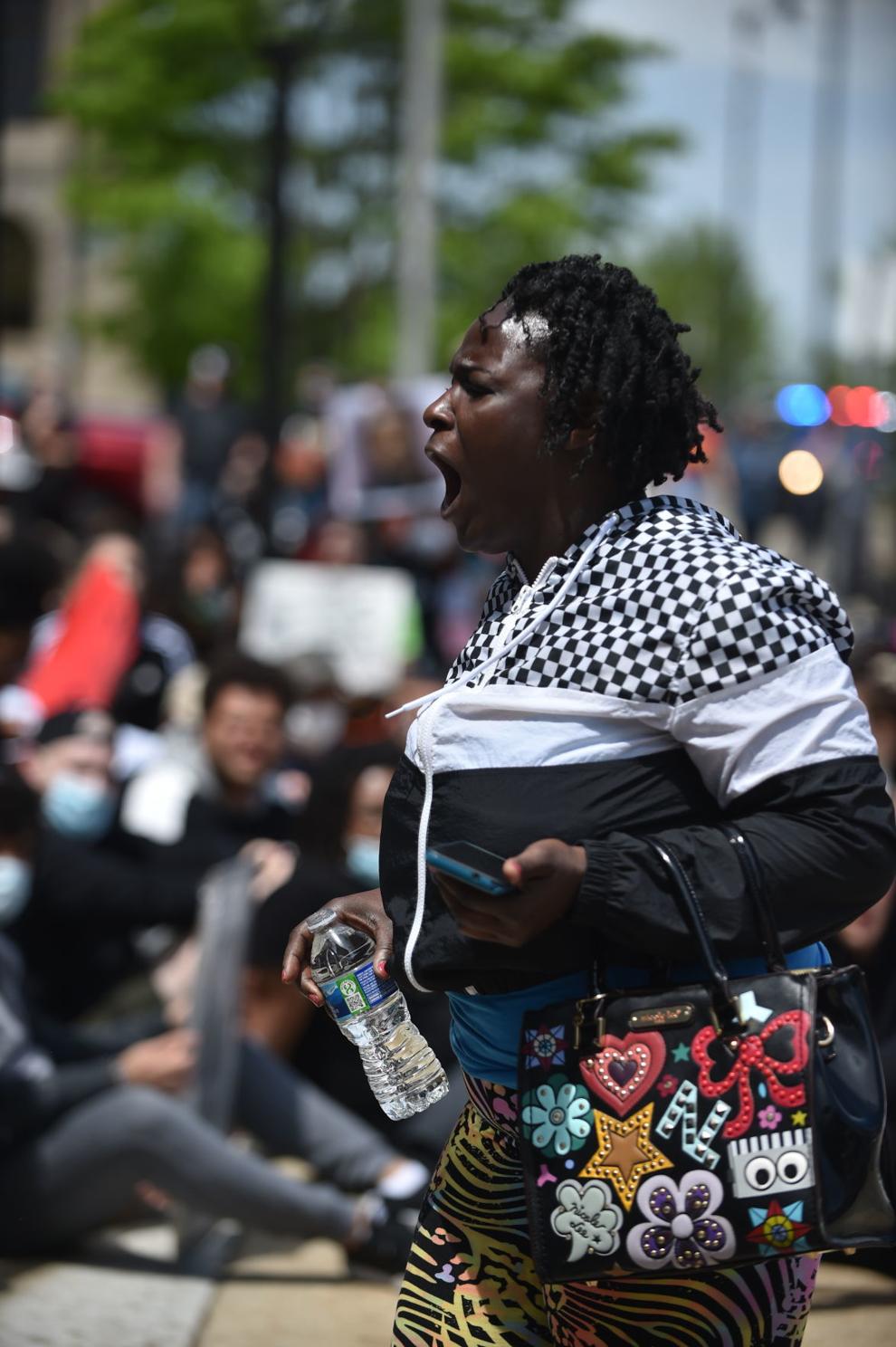 Say their names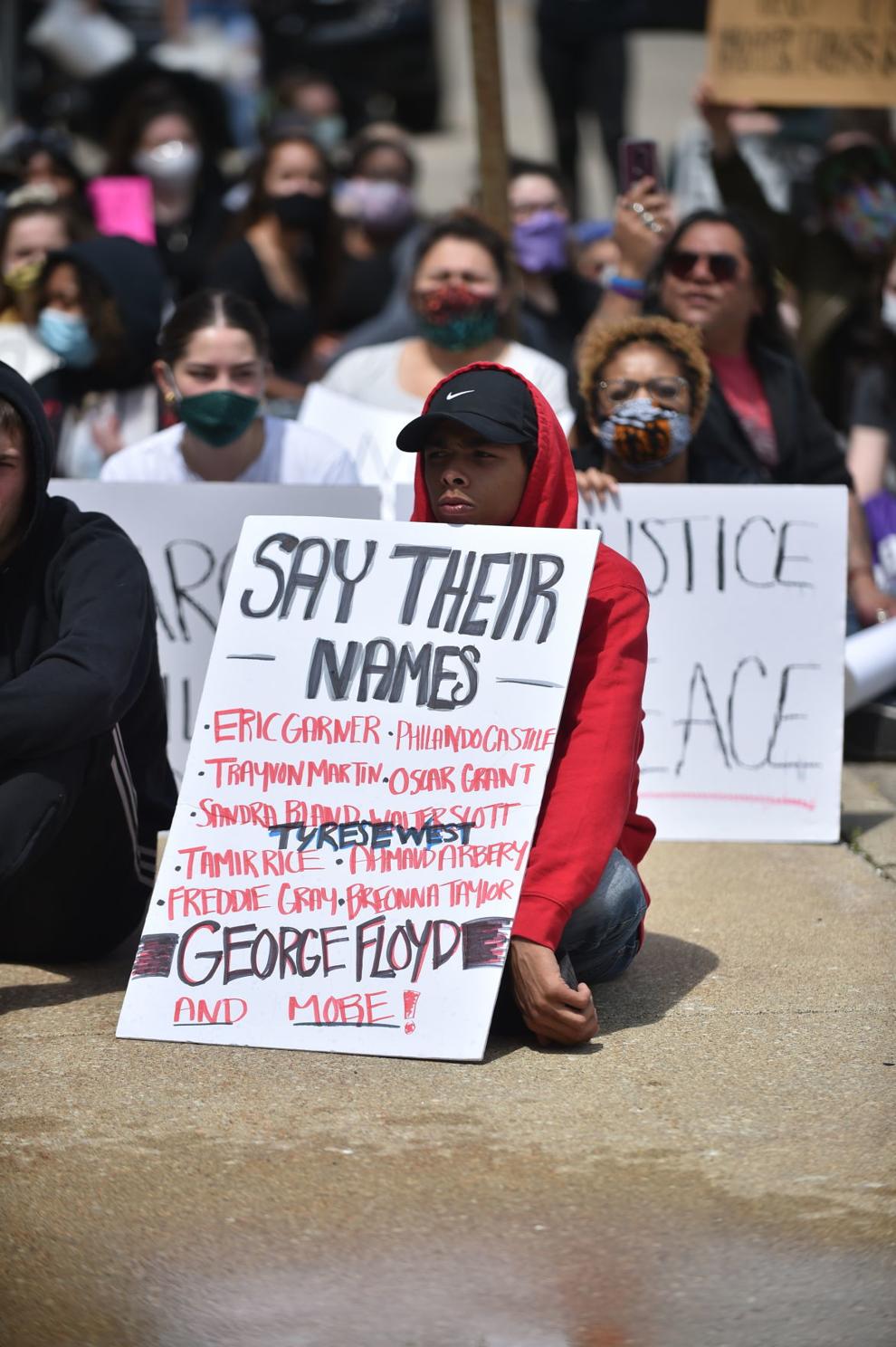 On Washington Ave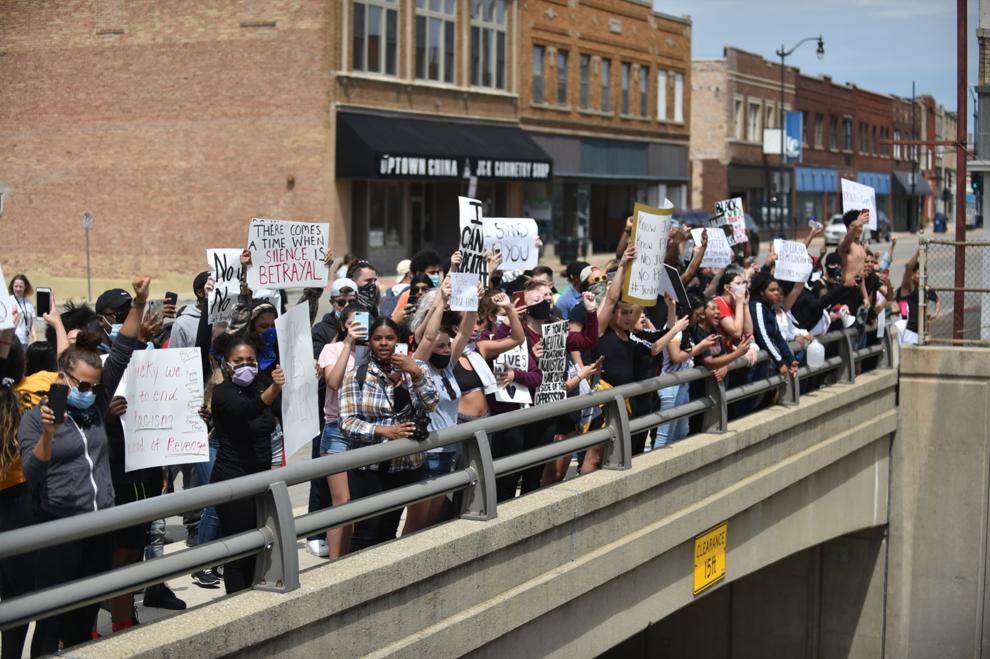 Police the police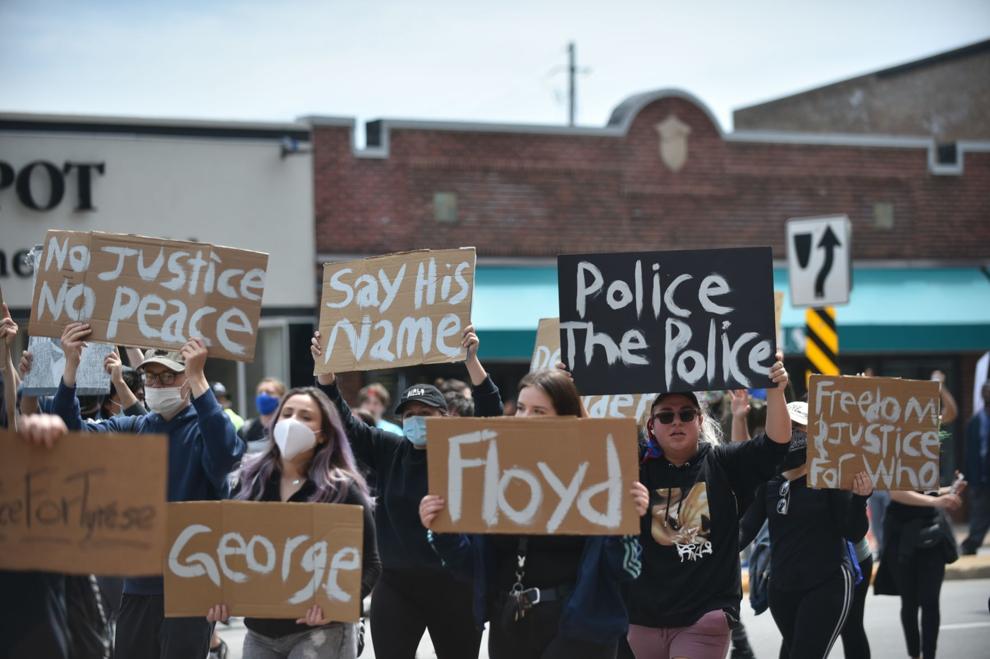 We will not be silenced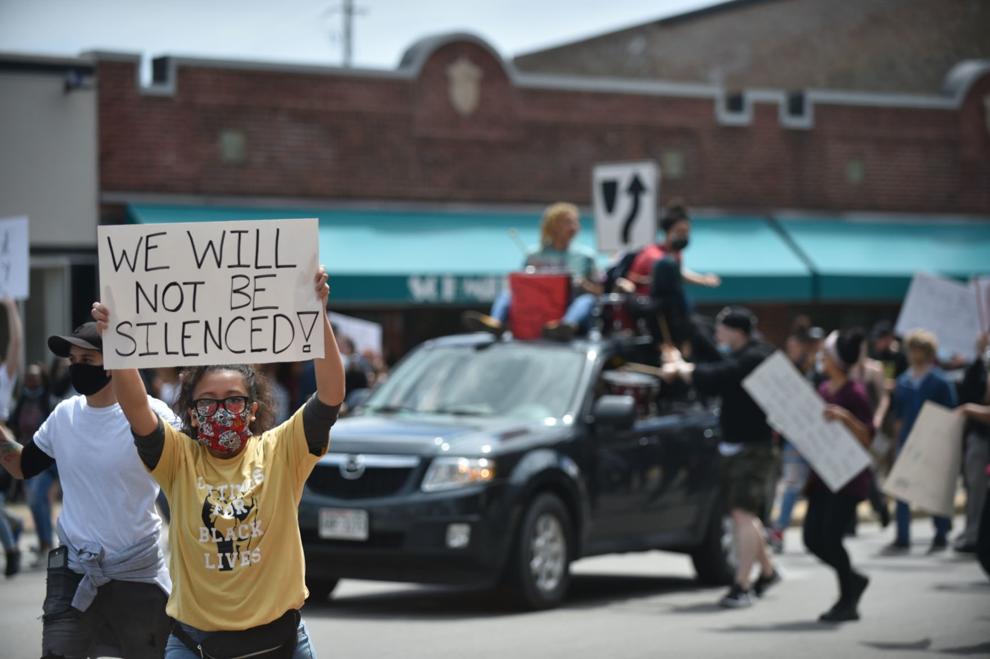 Olivia Owens (left) drums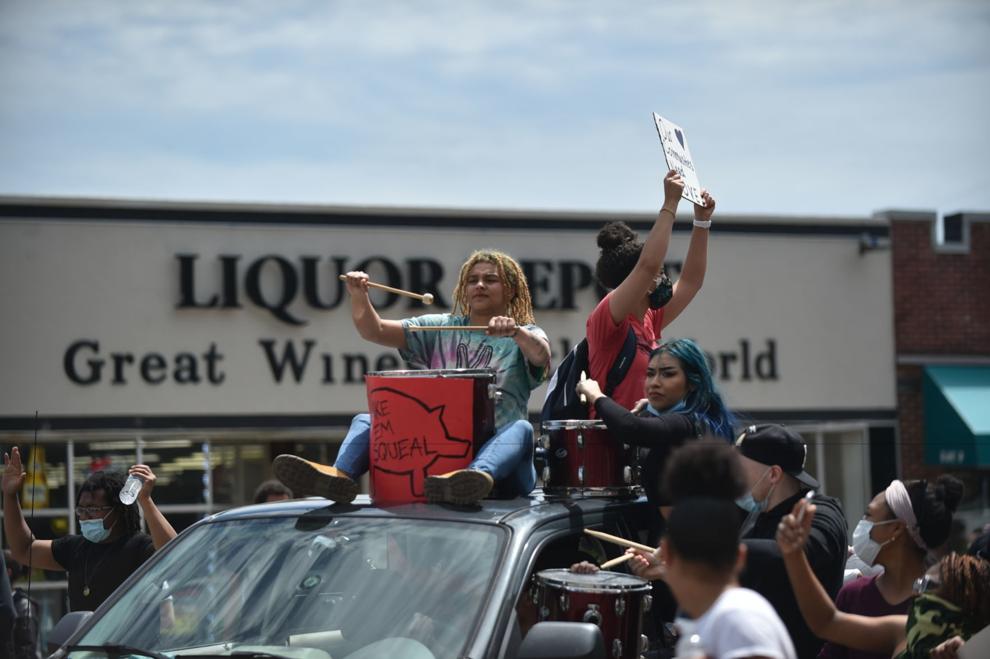 Olivia Owen (middle) drums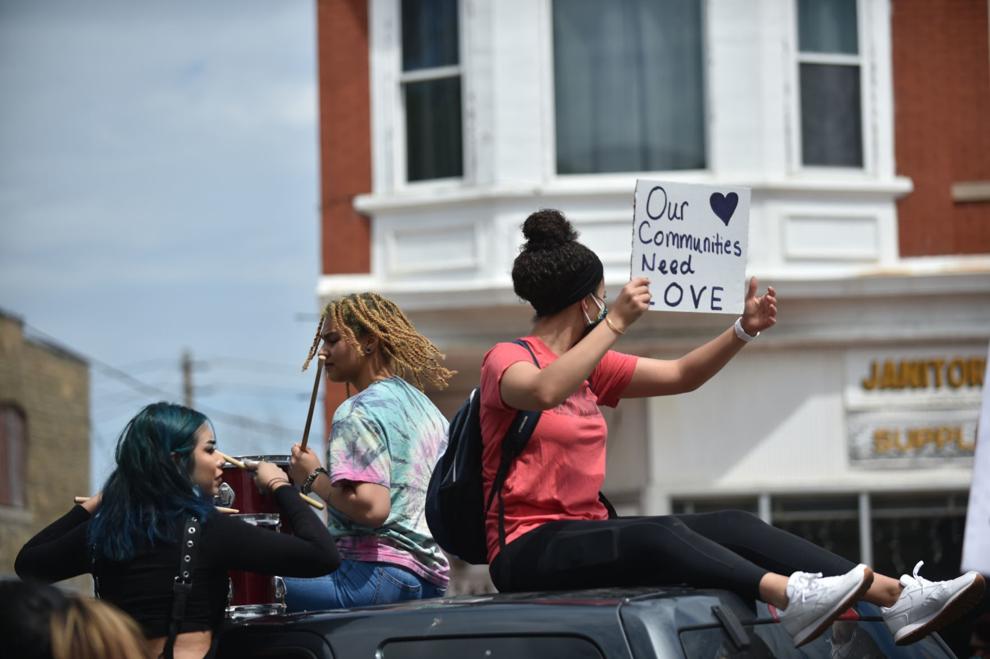 Flare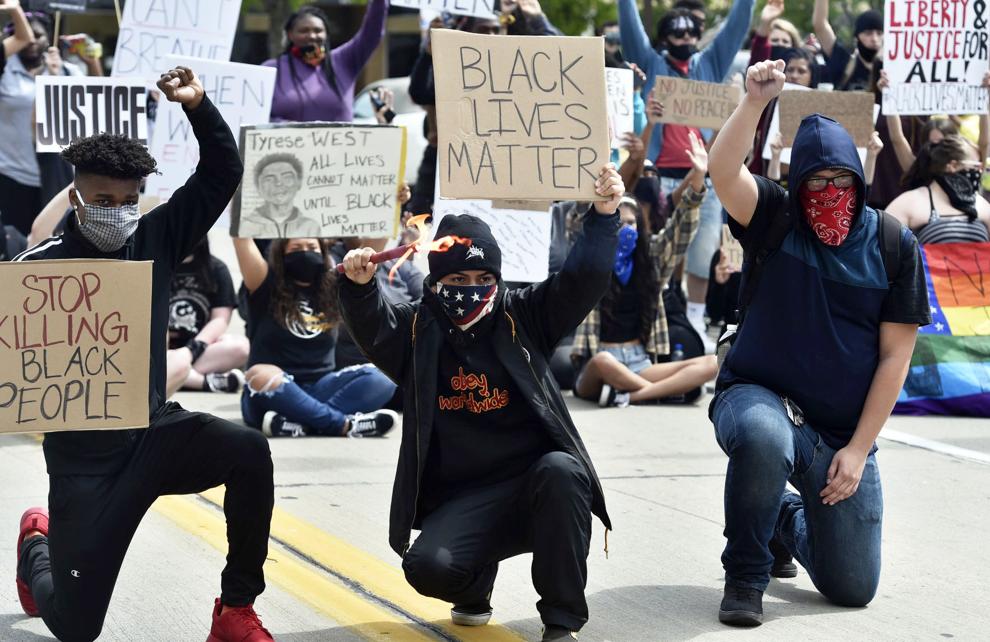 Hands up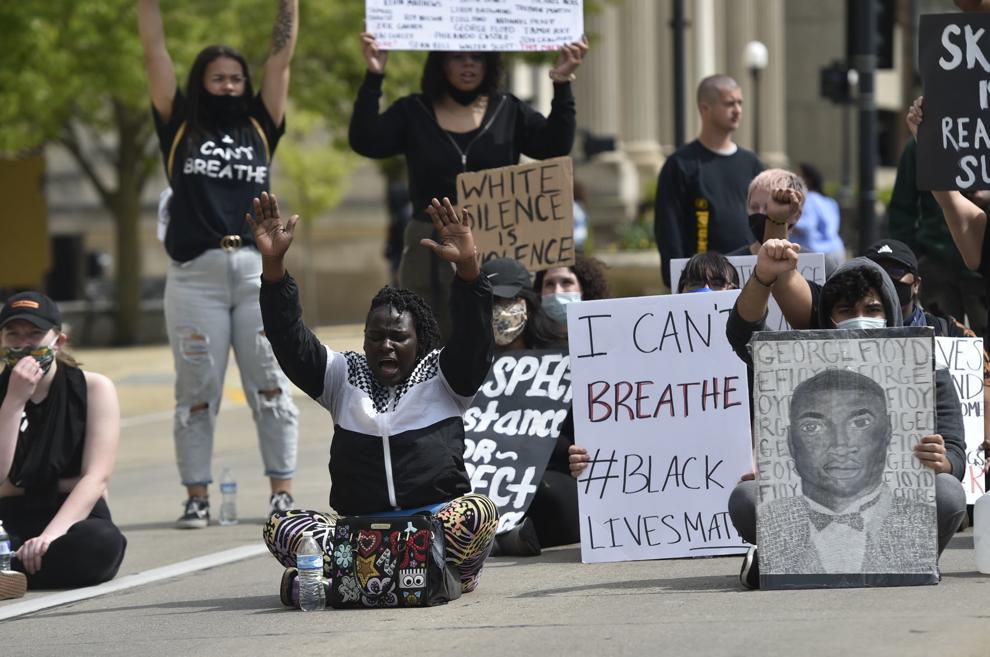 Marching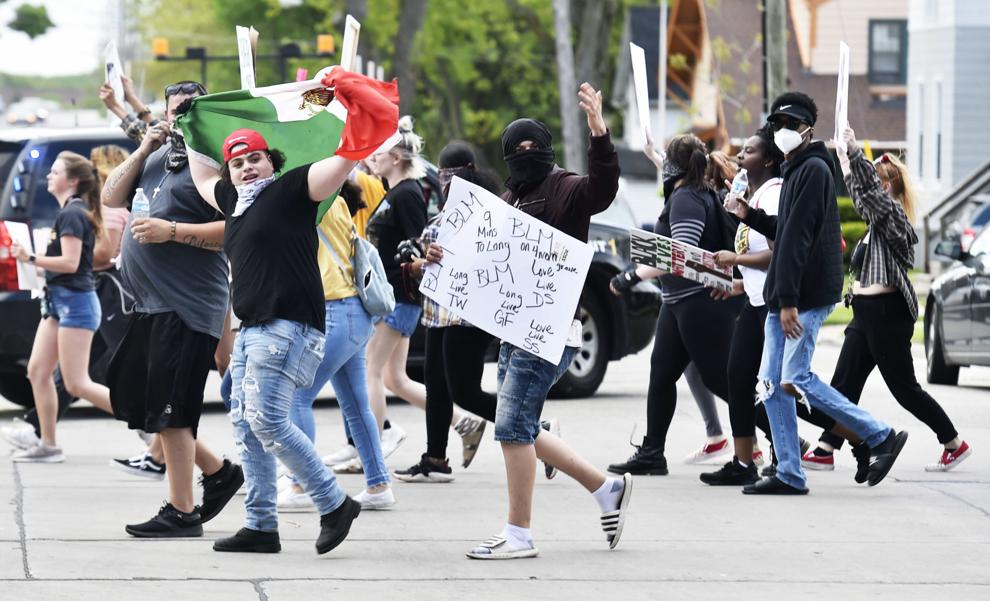 Antoine Gosa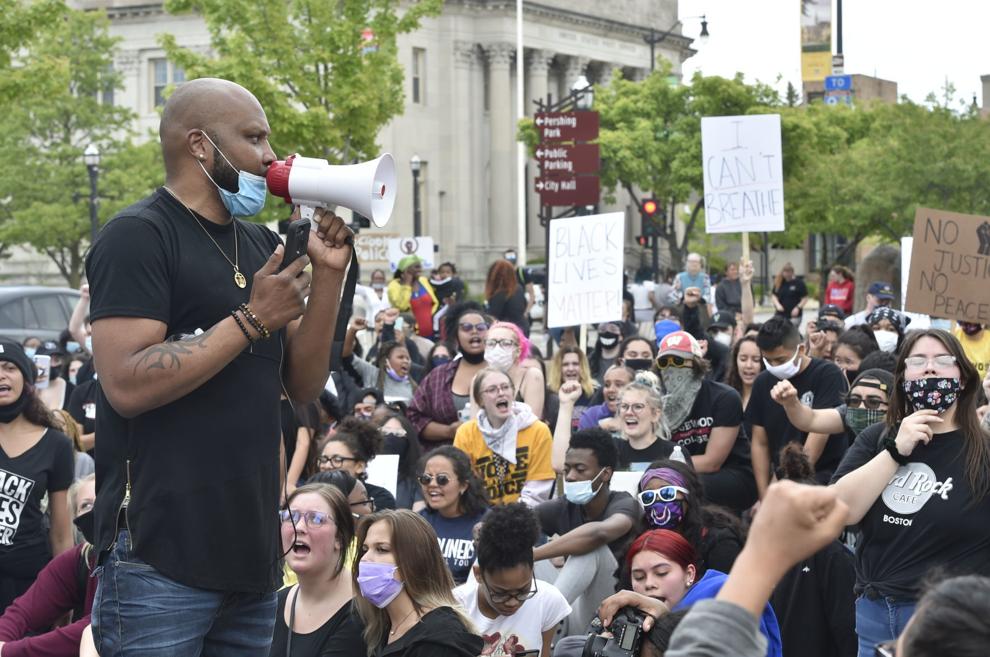 Sitting on 14th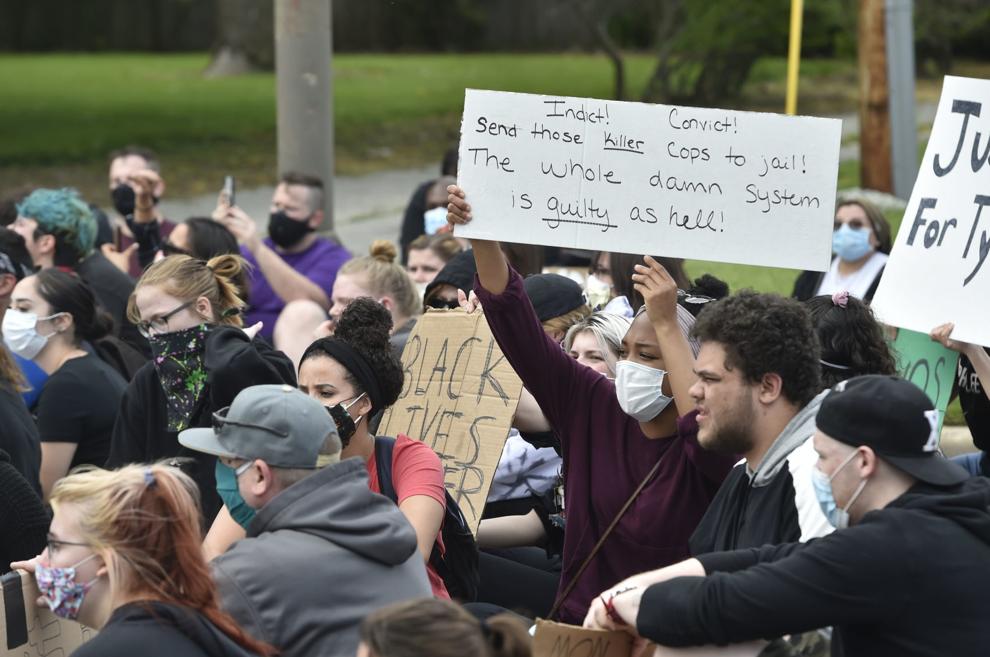 I can't breathe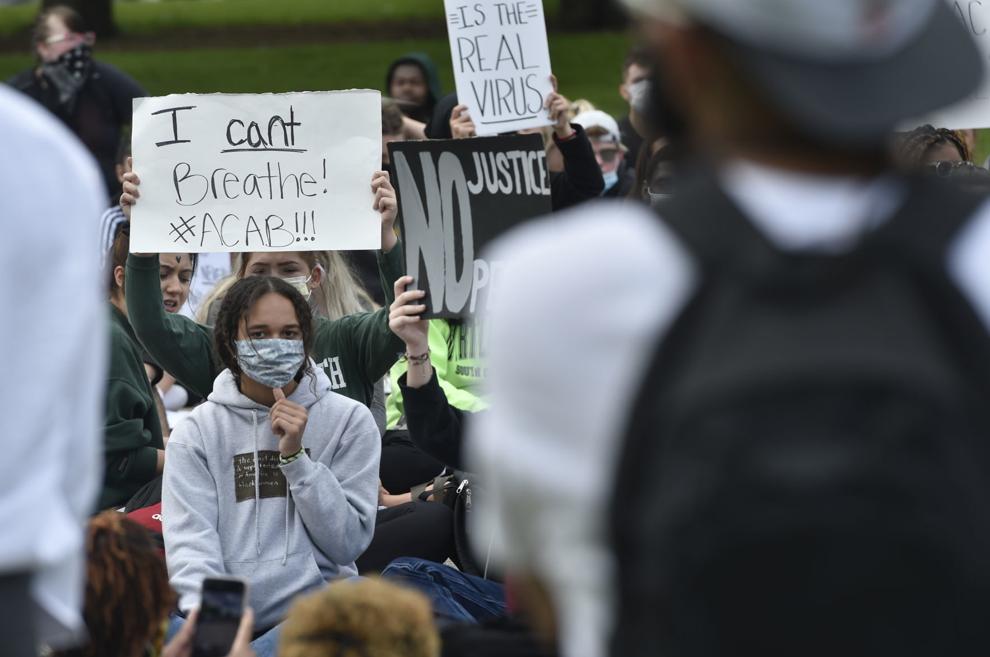 Sitting and clapping on 14th Street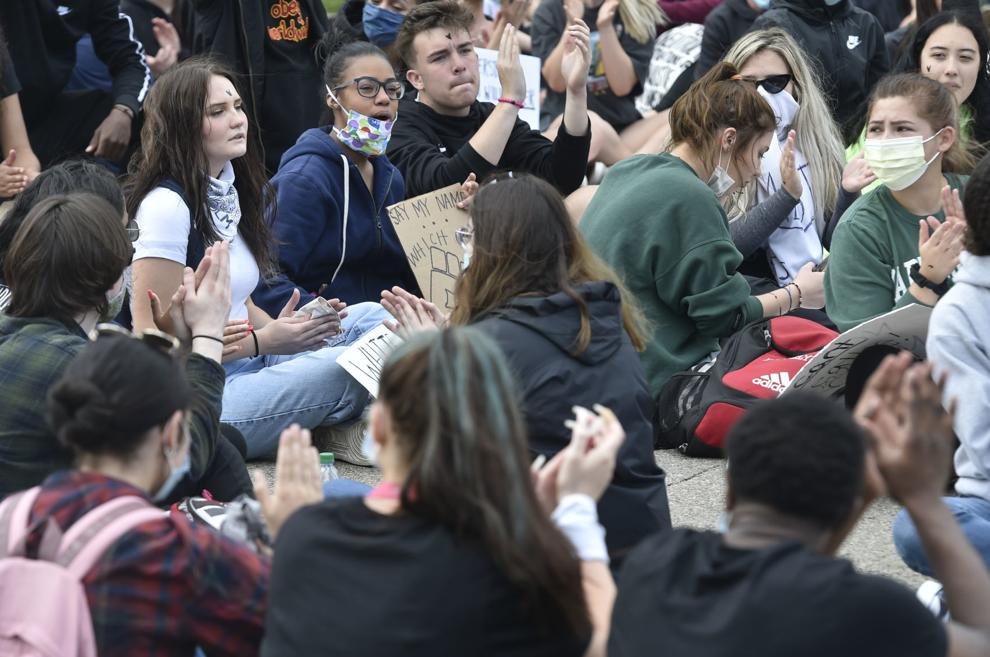 County Board Supervisor Nick Demske with a Black Lives Matter sign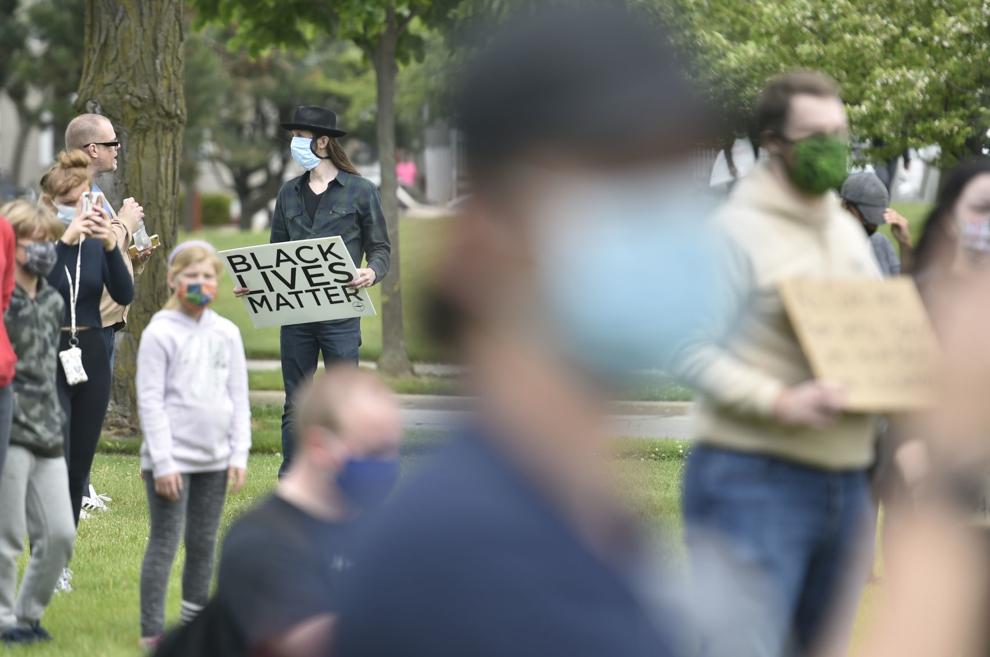 Filming the protest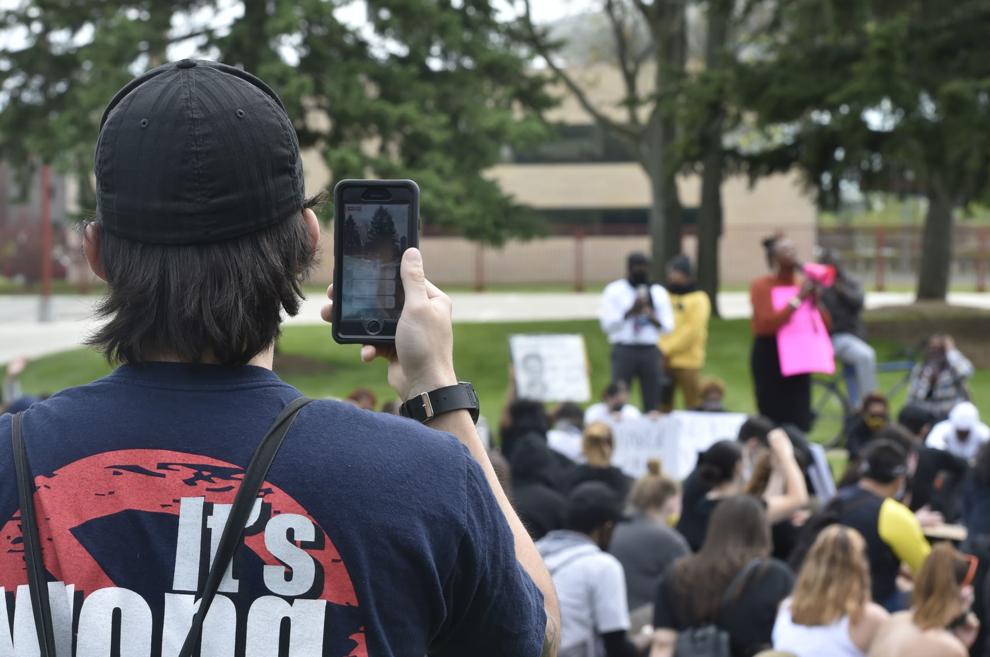 Police at the protest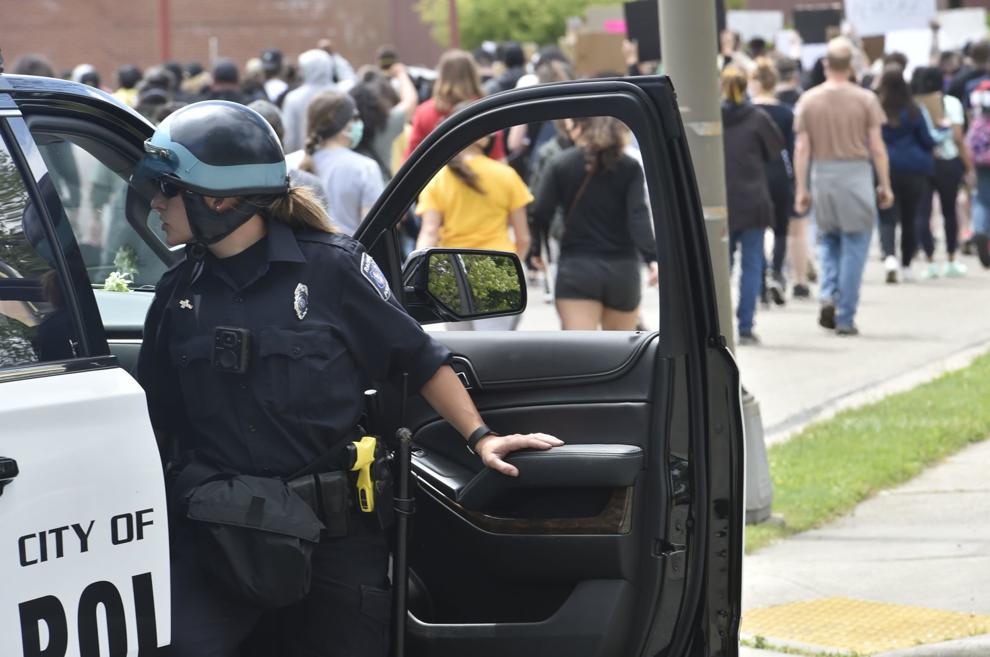 Young boys look on as marchers go down 14th Street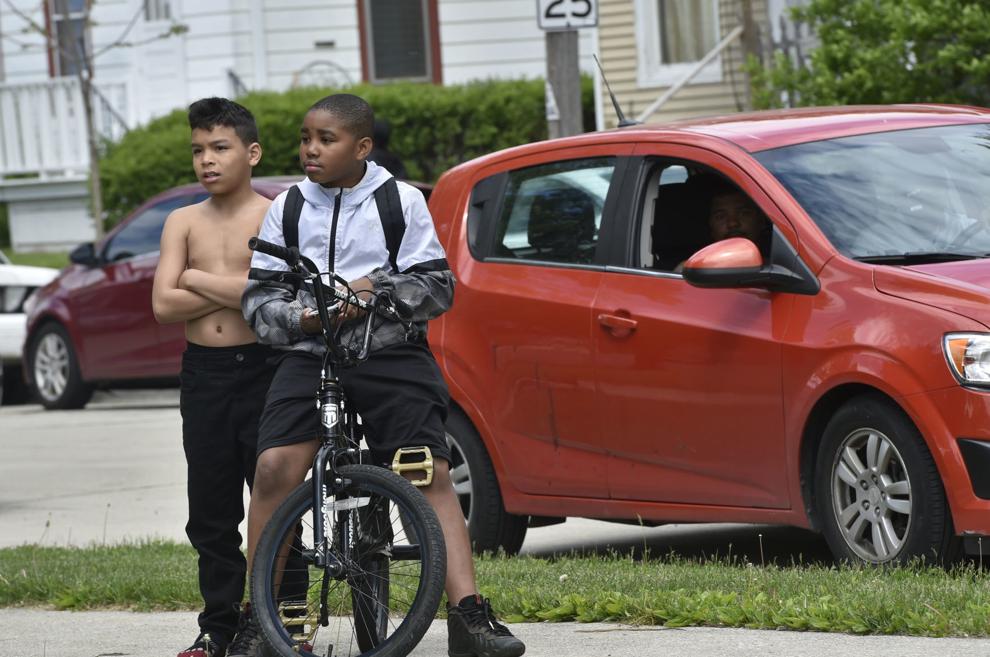 Dogs can march in protests too!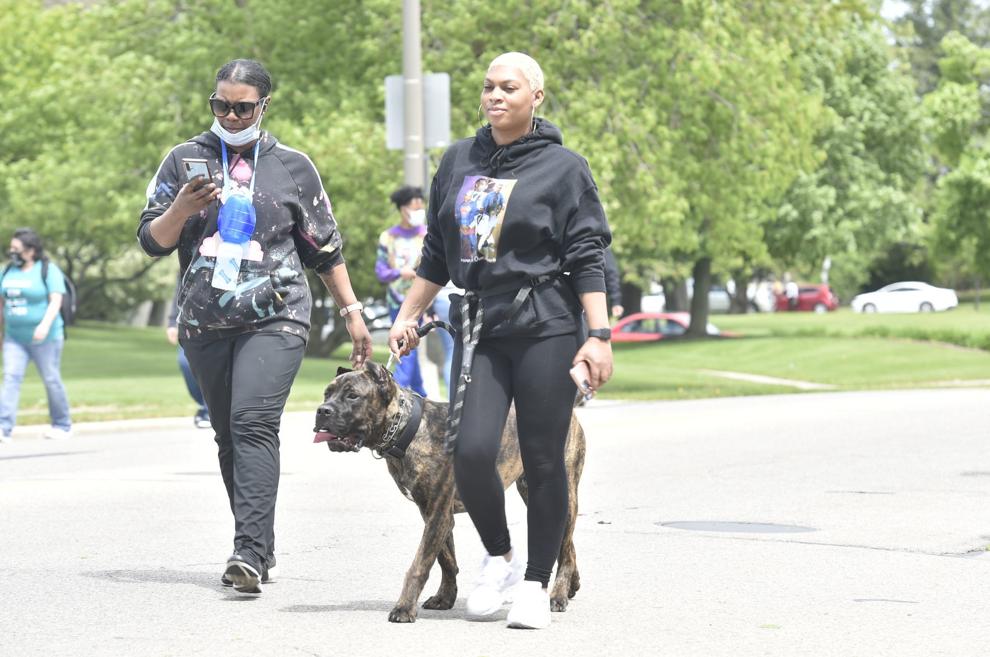 Police officers on scene
Construction workers look on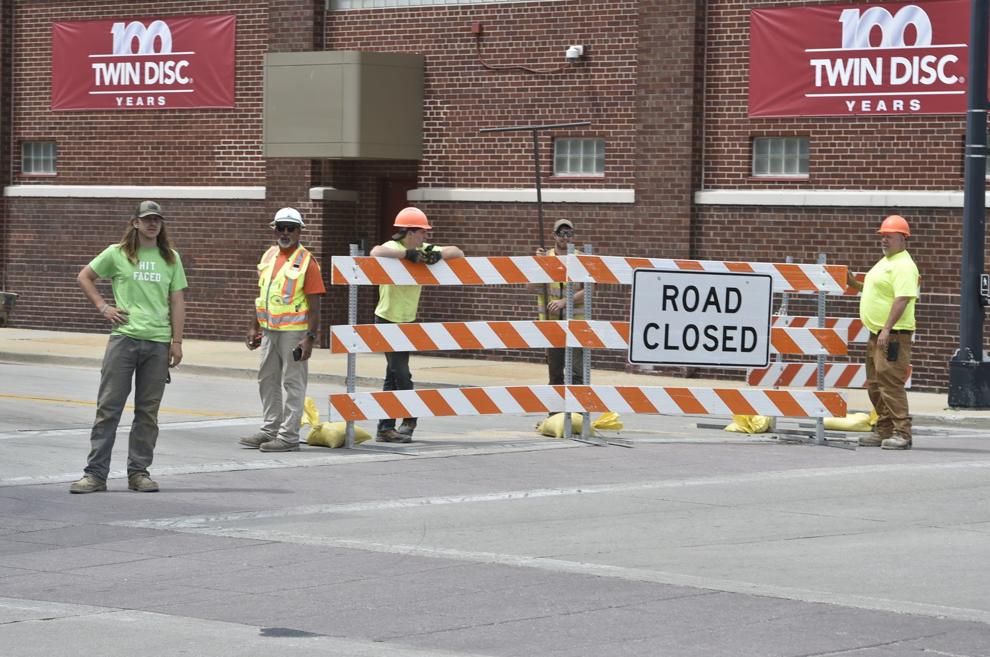 A young person poses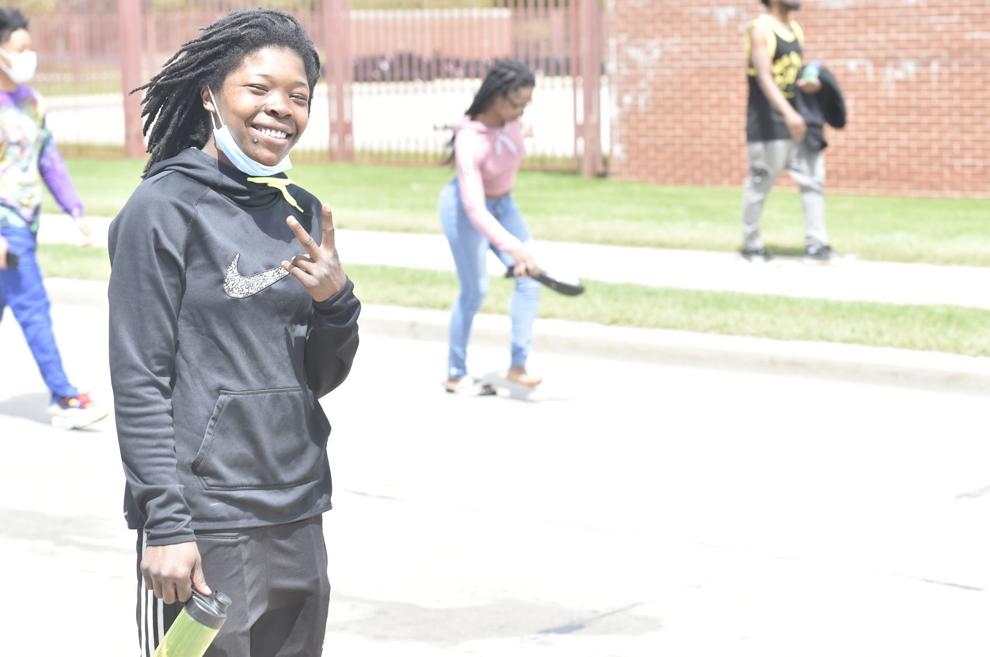 Blue overalls and Black Lives Matter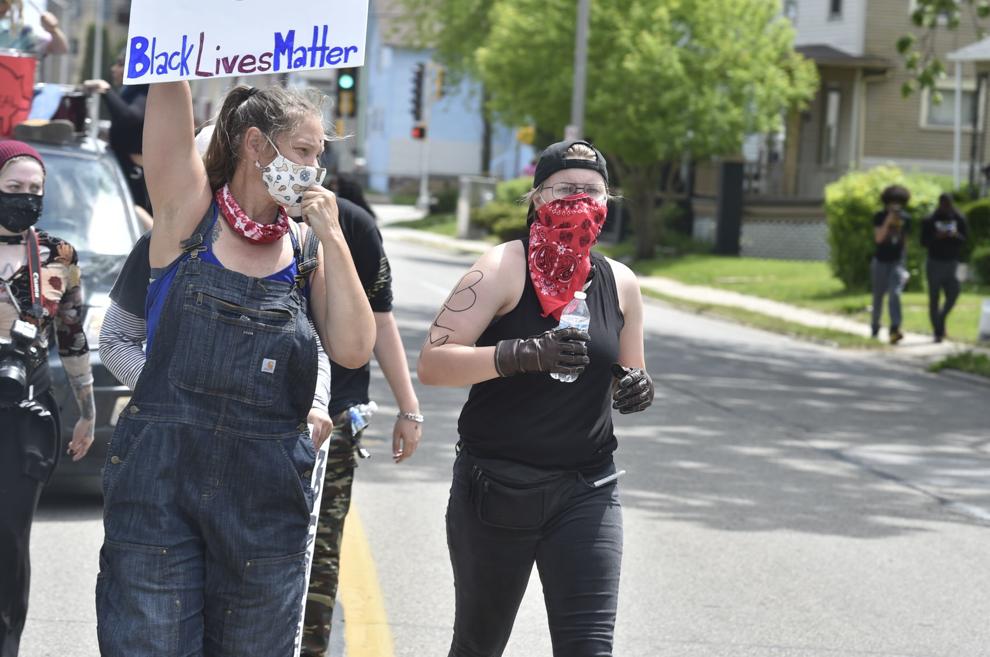 Protesting on Washington Avenue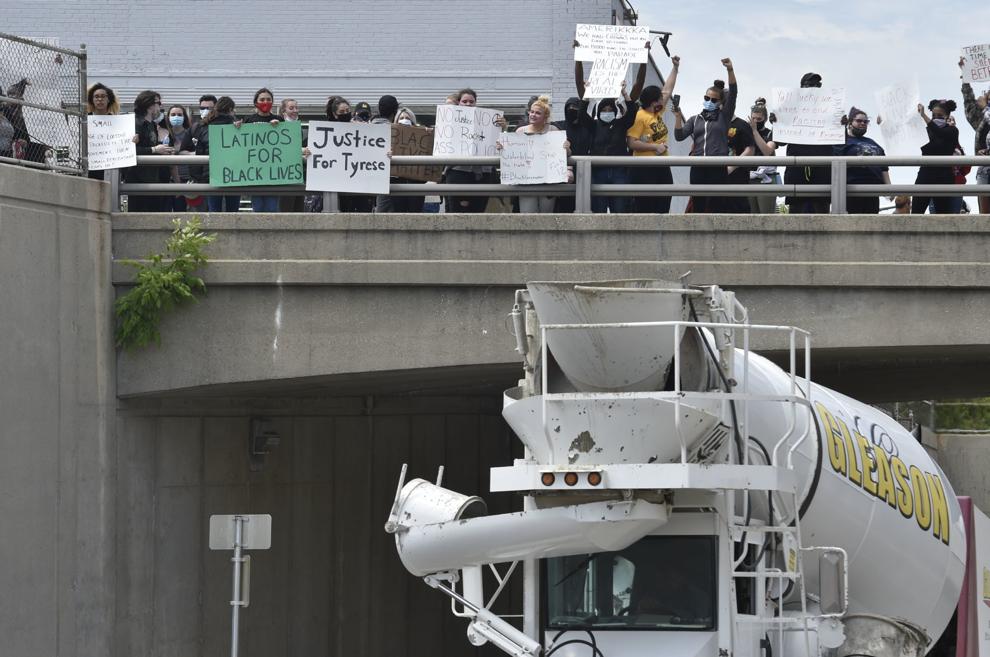 Filming protest from her window above Washington Avenue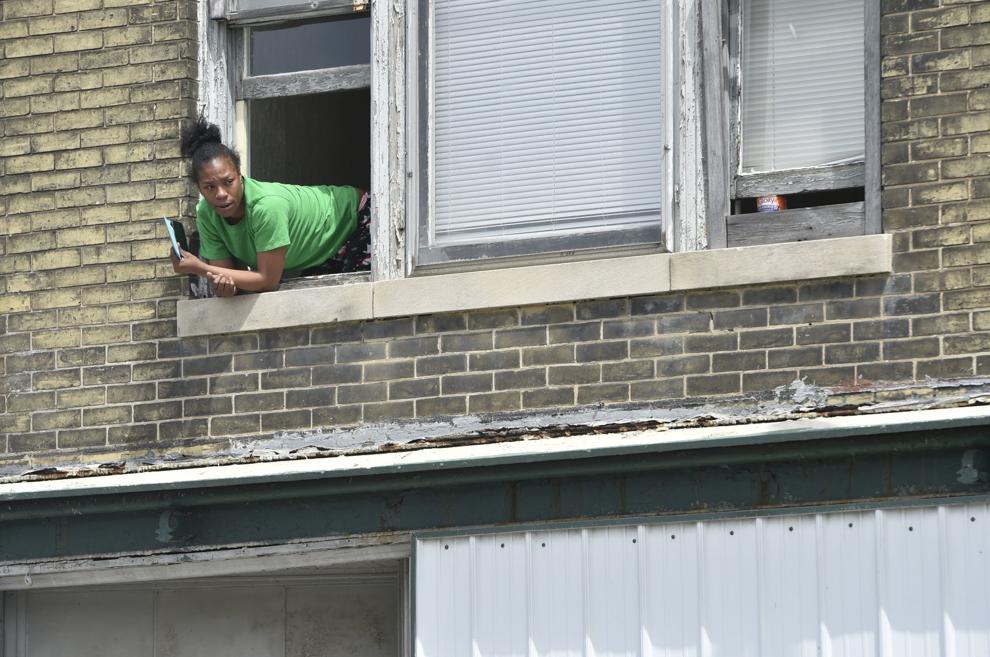 We can't breathe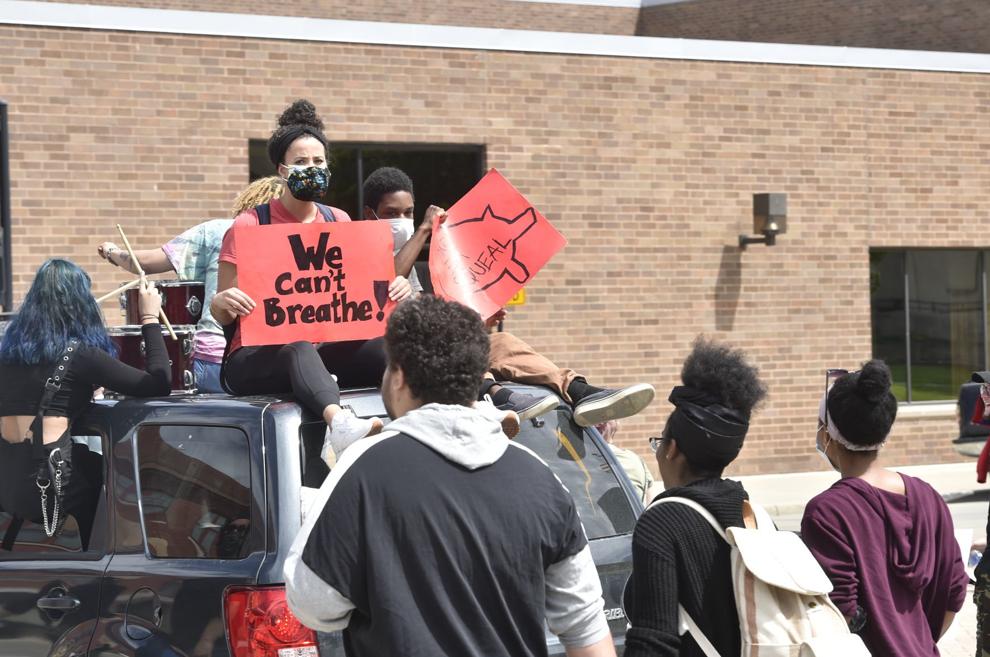 Marchers with their arms up