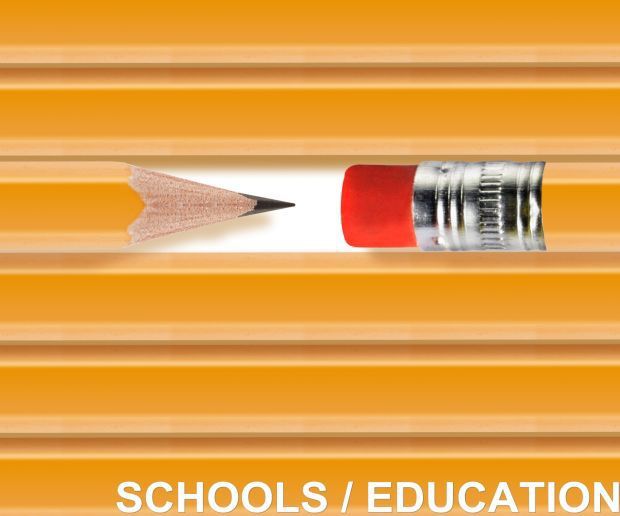 RACINE — Some Racine Unified School District special education parents feel like they must fight with the district to get the services their children need. The Wisconsin Department of Public Instruction has ordered Unified to take corrective action in response to some of their complaints.
"We hear that word 'fight' all the time," said Peggy Foreman, executive director of The Arc of Racine County. "They're feeling like they're going to battle and that's just not right."
In response to a complaint filed by Disability Rights Wisconsin on behalf of a group of Unified parents and their children, the DPI in February ordered Racine Unified to contract with an independent consultant to conduct a full, district-wide review of its special education programming. Both Arc and Disability Rights are organizations that advocate for people with disabilities.
Unified administration stated that it is disappointed that it was not able to resolve the parent concerns at the school or district level.
"We are disappointed that this complaint has risen to this level," stated Unified spokeswoman Stacy Tapp. "We will continue to work with DPI and our staff to ensure we meet the educational needs of all of our students."
It is rare for DPI to require a district-wide independent assessment, according to Benson Gardner, DPI communications officer.
"There have been a number of IDEA (Individuals with Disabilities Education Act) complaints in the district lately, and we hope that a thorough independent assessment will help Racine determine and understand the necessary steps to get from where they are, to a place where their practices are serving students as IDEA intends," Gardner stated.
Foreman said The Arc has assisted more than 200 Racine Unified families this school year with problems related to special education services, which is a typical number for the organization at this time in the year.
RACINE — Advocates for students with disabilities say problems within the Racine Unified School District's special education program are syste…
Disability Rights has received 30 calls this year for schools advocacy from Racine Unified families. It received the same amount of calls from families in Milwaukee Public Schools. This year there are 3,073 students with disabilities attending Racine Unified schools and 14,880 in the MPS district.
Tapp said the district administration appreciates DPI's oversight and support.
"Our students' success is our success," Tapp stated. "And our sole purpose is to provide our students what they need to be successful."
Corrective action
The DPI decision asserts that the Unified corrective action plan must ensure that Individualized Education Programs are properly developed and implemented, special education disciplinary procedures are followed, and student schools days are not improperly shorted.
"The District has refused to commit the resources needed for students with disabilities to receive FAPE (free and appropriate public education) and many students, especially those whose parents do not seek an advocate, are not receiving the appropriate level of support," the complaint reads.
Perceived problems with Unified's delivery of special education services to seven students at the elementary, middle and high school levels were documented in the complaint filed by Disability Rights Wisconsin on Dec. 20. In its decision, issued Feb. 18, DPI ordered corrective action in four of those cases. It found that the district followed special education requirements in the three other cases.
The complaint focuses on three problem areas: Lack of support, use of seclusion and restraint and school exclusion.
According to the complaint, after a student was suspended twice in fall 2018, the student's Individualized Education Program team decided to reduce the student's time at school to three hours per day, and to add home-based instruction. After more suspensions, the team reduced the student's schooling to only four hours per week of home-based instruction.
DPI found that the IEP team did not provide an explanation for why a shortened day was required, other than to address safety concerns related to what DPI called "significant" student behavior. An IEP team is only permitted to shorten a student's day to address the student's disability-related needs, not to deal with behavioral issues.
The school day for another student who had poor attendance and was not making academic progress also was cut by an IEP team to four hours of home-base instruction, in place of other options such as revising the student's services or goals.
DPI ordered the district to return both students to a full school day. It also found that the district did not properly follow special education disciplinary procedures regarding the first student.
Another student listed in the complaint was not provided with attention-related skills support, academic educational support or behavior education support — all required through the child's IEP — for a large chunk of the first semester. An educational assistant provided those supports for the first three weeks of the school year, and then the supports were not provided again until Jan. 2. The child also was not receiving the amount of special education services per day that were required because the teacher had a scheduling conflict.
The district was ordered to provide compensatory services to make up for the time period the student did not receive them.
In another incident documented in the complaint, DPI found that when a staff member grabbed a student by their jacket and walked the student 10 feet down a hallway, the interaction did not meet the definition of physical restraint, even though the principal documented it as such. The principal did not inform the student's parents until several weeks later. As a result, the district was ordered to make a corrective action plan to ensure staff are familiar with the definition of physical restraint, when its use is appropriate and how they should report it to parents.
Review yet to start
The district is working to find an agency to perform the independent, DPI-required review of its special education program, as well as to create a corrective action plan to resolve the issues documented in DPI's decision.
After the outside review is completed, the district is required to work with DPI to determine any additional corrective actions that might be required.
"The department will engage in ongoing monitoring until all issues are addressed and the district can consistently demonstrate current compliance with state and special education requirements," DPI states in the decision.
According to DPI's Gardner, Racine Unified has been receptive to the steps DPI is taking to improve its special education practices. Racine Unified itself initiated monthly proactive meetings with DPI staff as another way to help resolve these issues.
"We know that our special education teachers and support staff care deeply about their students' success and are passionate about providing high-quality supports and services to all students and families," Tapp stated. "We are always working to improve and always willing to work together with families and advocates to best support each student."
Flaschberger is pleased that DPI is requiring the outside review, something her organization asked for in 2015 and again in its December complaint.
"We're hoping this program evaluation can lead to some pretty significant changes," Flaschberger said. "Kids with disabilities are clearly being left behind in Racine."
Get local news delivered to your inbox!
Subscribe to our Daily Headlines newsletter.