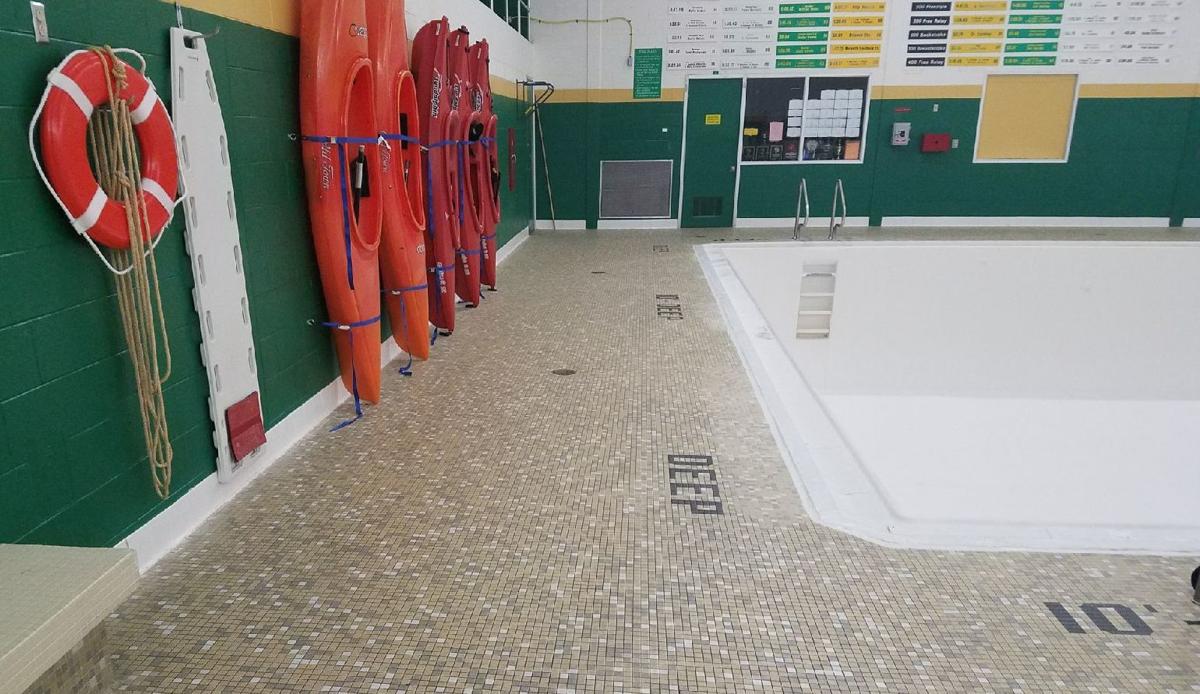 RACINE — Racine Unified's long-term plan for its current high school pools is to close all of them, and have all interscholastic swimming based at the new Case High School aquatic facility. But no definite timeline has been set for the closure of the Park and Horlick pools.
The district's long-range facility master plan calls for the demolition of the Park pool, to be replaced with classrooms, for about $5 million, and for the Horlick pool area to be filled in and replaced with locker rooms at a cost of about $2.3 million. Case's pool area is to be converted into a construction lab with a lecture area and an expanded weight room, at a cost of $2.3 million.
The pool replacement projects at the three high schools would likely be paid for with funds collected through a proposed referendum, expected to ask voters to collect $598 million beyond the district revenue limit over the next 30 years. Unified aims to ask voters for the funds to pay for some of the approximately $710 million worth of projects outlined in the facility master plan.
The Racine Unified School Board is to vote Monday on whether to put the referendum to voters in the April 7 election.
Case High School's pool has been closed since August 2018, when it was found to be leaking and its aluminum walls had thinned to a point that made it unsafe. All three pools are more than 50 years old.
As recently as October, Chief Operating Officer Shannon Gordon said the district had no plans to close the pools at Park and Horlick before they reached a point beyond repair.
"The intent would be to keep them open until we're ready to renovate the space, or that they are unable to be repaired at a very low cost," Gordon said on Wednesday.
The district does not have any dates set for when the pools will close, but Gordon expects that the Horlick pool will be shuttered much earlier than the Park pool since it is in worse condition.
Once their pools are closed, the three schools would be served by the district's new $23 million aquatic center, to be constructed west of Case High School. Construction of the aquatic center is to be funded through the district's community service levy and would serve the community beyond Racine Unified, a requirement when using that levy. Unlike the overall tax levy, the community service fund does not have a revenue limit.
Construction on the new aquatic center is expected to begin this spring with a tentative opening in spring 2021.
Unified's sole elementary-school pool, at Wadewitz Elementary, 2700 Yout St., is set to stay open.
"We believe we can make a minimal investment to upgrade that pool so that we can continue that experience for our students, in particular our students with special needs," Gordon said.
Special-needs students comprise about 22% of Wadewitz students.
The facility master plan outlines replacement of pool tile work, equipment and ceilings at Wadewitz for $420,000.