RACINE — The Racine Unified School District will continue next month to discuss potential school closings as a result of the district's decline in enrollment, said Shannon Gordon, the district's chief operations officer.
The potential school closings are "consistent with the Long Range Facilities Master Plan that we've been speaking about," Gordon said during the board's work session Monday.
The district saw an enrollment decline of over 1,100 students for the 2019-2020 school year, causing an extra loss of $850,000 to its budget, unless the Legislature changes its funding formula. Gordon said the facilities and operations team is committed to using the most updated data to make decisions on the school closings.
Even before the COVID-19 pandemic, Racine Unified had plans to close some older schools and build several new schools as part of its master plan, using funds from the district's referendum. The referendum was approved in April, but is still in court battles.
Minor remodeling and safety projects, such as ensuring buildings could support social distancing, were the facility team's focus during the pandemic, Gordon said. In addition, a secure vestibule was installed at Bull Fine Arts Elementary, the lower level renovation at Julian Thomas Elementary was completed, and the Case High School baseball field's renovations were completed.
More information on the renovations will be shared in November, Gordon said.
Virtual learning
Some of the enrollment decreases are due to fewer 4K and 5K families enrolling now due to COVID-19. Those two grades are not required by state law to be enrolled in school.
Racine Unified 4K students began online learning Monday morning in accordance with the Smart Start 2020 Plan, which aims to provide remote learning to students in the district. Approximately 80% of 4K students have acquired their devices, with that number anticipated to increase to 90% by the end of the week.
The students transitioned from learning through videos to having 20 minutes of pre-academic learning and 20 minutes of social and emotional learning with their classes, Superintendent Eric Gallien said.
"Families were very happy to see their kids using their devices," Gallien said. "Teachers were impressed with the turnout of kids on their devices."
But not everyone is happy.
During public comment, several Racine Unified parents expressed their desire for students having the option to return to face-to-face learning sooner rather than later.
Ethan Bickle, a Racine Unified parent, said the district's Smart Start Plan lacks support from parents, quality learning and measurement of teacher or student performance.
"The curriculum and volume of education is a fraction of what (my daughter) received in person," Bickle said. "I'm urging the board to do the right thing and give parents the option of what they want to do with their children for the rest of the school year."
Bonnie Anderson, a teacher at Racine Unified, wrote in an email asking board members to "consider the impact on our community if students are returned face-to-face too soon."
"I struggle with how the classroom will look for its safe re-entry if you choose to bring students back," Anderson, who has 26 students currently in remote learning, said in an email. "I have desks spread out with hopes of social distancing. The desks are all facing one direction, yet the greatest distance I can create is 18 inches between desks."
In response to criticism of the Smart Start 2020 Plan, Gallien said the board is working "very hard to make the right decision."
"We're not taking our responsibility lightly," Gallien added. The District is set to make a decision by Oct. 19 on whether any students will be able to return in-person for the second quarter.
The District is continuing to provide resources for students as they work virtually.
For instance, the district purchased Trashbots, robotics kits for middle school STEM programs, using $160,000 of federal Elementary and Secondary Schools Emergency Relief (ESSER) Funds.
The kits will be given to students during remote learning, but can be used in the future when schools are face-to-face, said Chris Neff, director of career and technical education. Over 50 lessons are provided by the Trashbots organization.
The district hired 154 new teachers and the diversity of staff increased by approximately .2%, said Melissa Abel, executive director of human resources.
Student expulsion was discussed. All student expulsion recommendations were given due process, said Andrea Rittgers, director of student services. Matthew Hanser, board member, asked Rittgers if the expulsion recommendations were being handled equitably. "When the (recommendations) come to me, all that's presented to me is the situation," Rittgers said. "Never do they share with me that this is an African-American student, a Hispanic student, a boy or girl. Potential inequity is out of the picture on the original decision making. What happens before it comes to me is something that, as a district, we're working on."
The district also discussed:
A renovation of unused space in the Community Pathways Campus to add extra classroom space for the Inspire program. The project will exceed $100,000.
The purchase of extra laptops and tablets as backups for students when returning to face-to-face learning, which will exceed $100,000.
The upgrade of schools' connection to the internet from 1 gigabyte to 10 GB for each school.
In Photos: Encore! Awards in Education drive-up ceremony
Encore! Awards in Education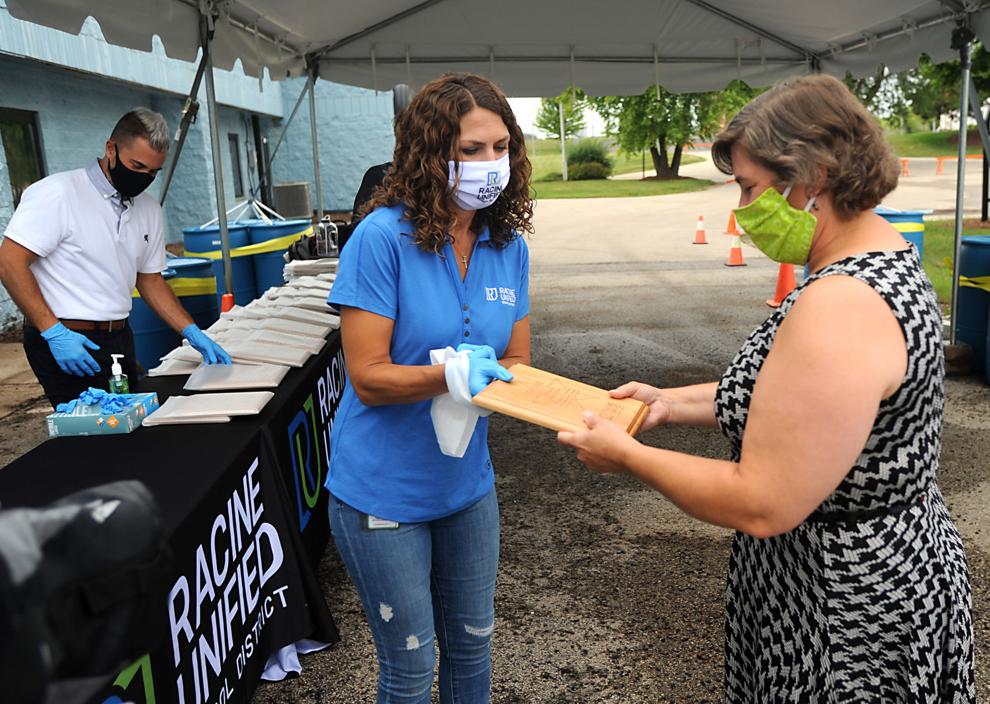 Encore! Awards in Education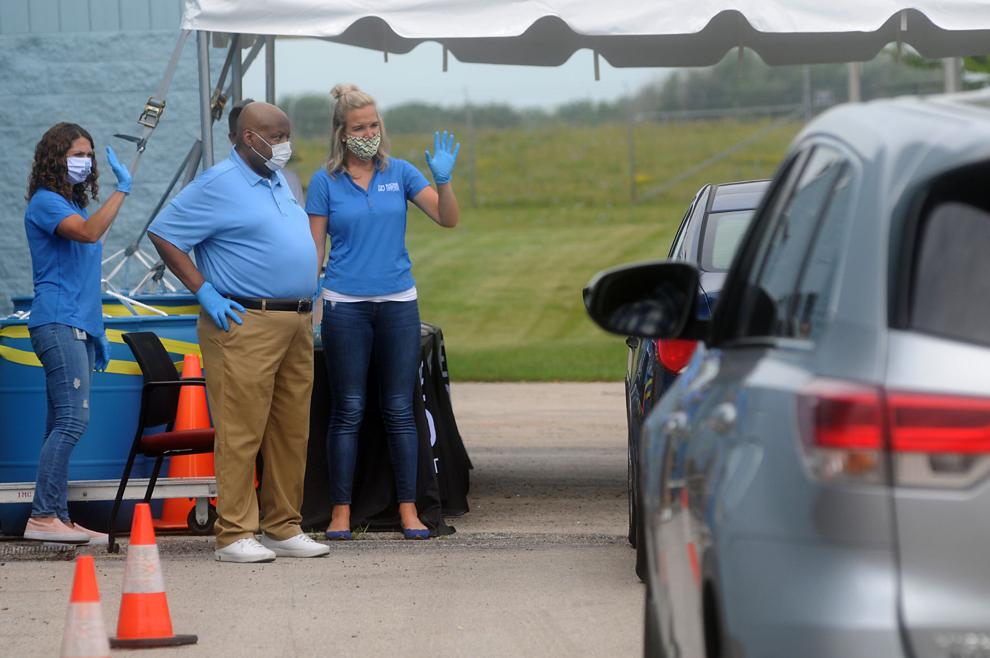 Encore! Awards in Education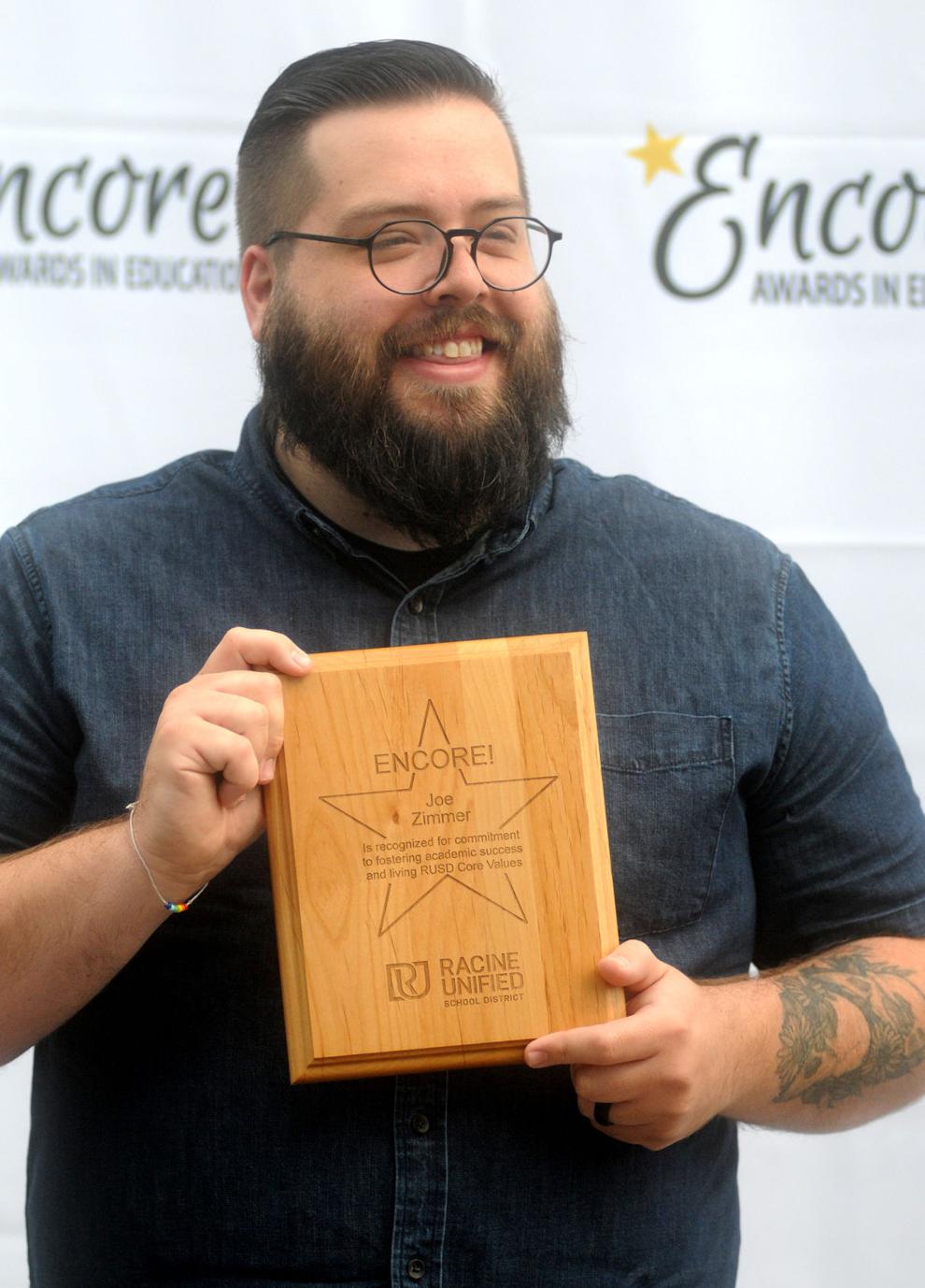 Encore! Awards in Education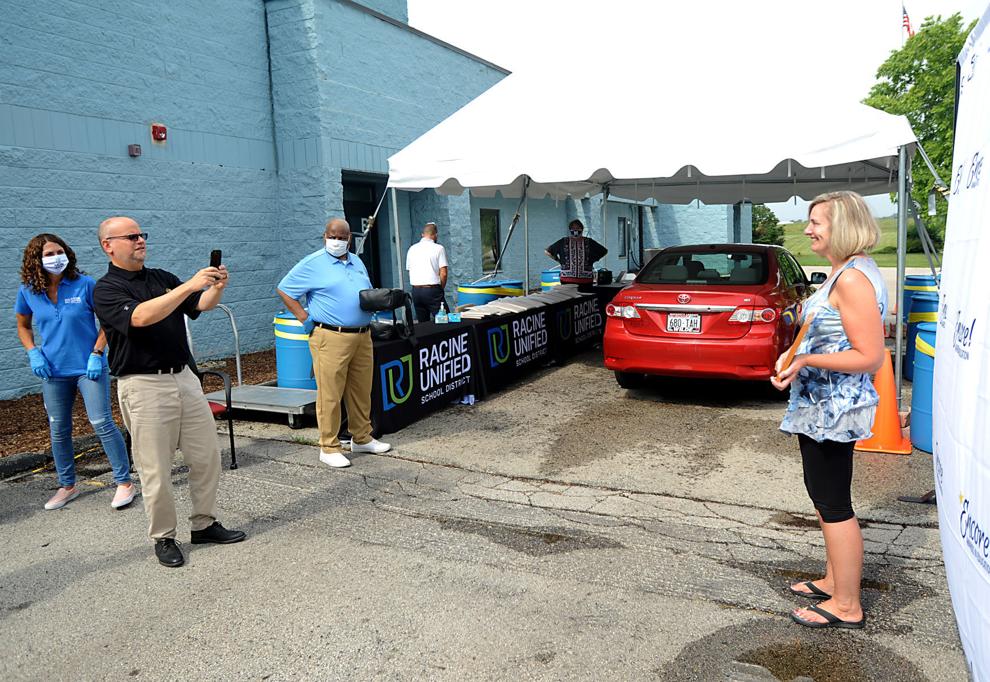 Encore! Awards in Education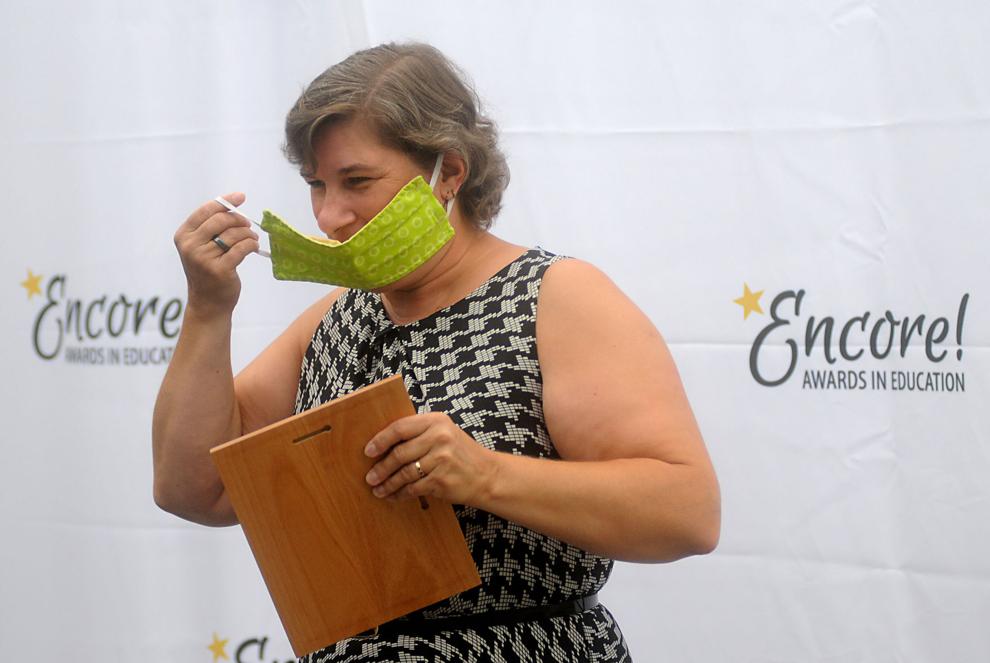 Encore! Awards in Education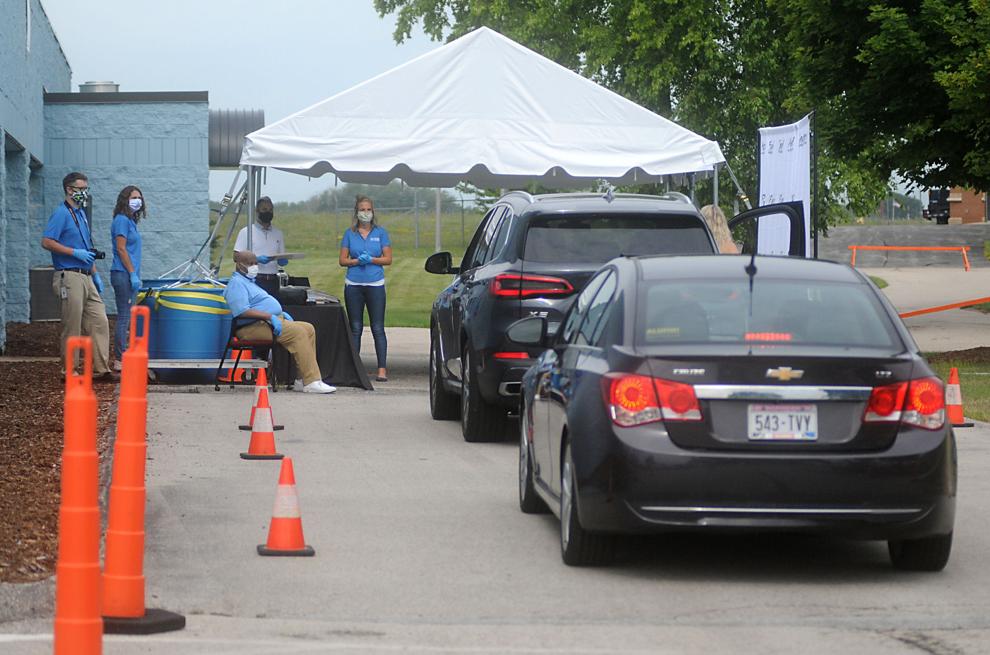 Encore! Awards in Education
Encore! Awards in Education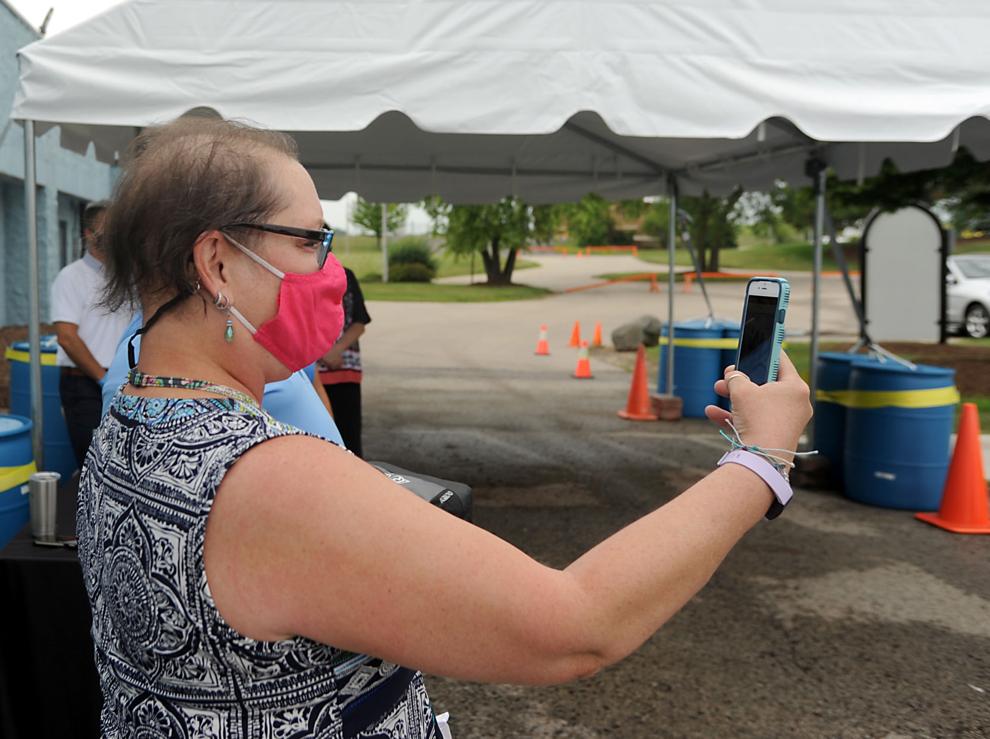 Encore! Awards in Education