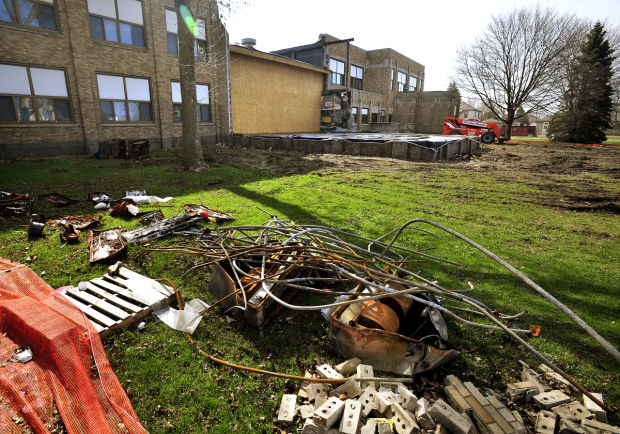 RACINE — The Racine Unified School Board on Monday approved an architect and construction manager to facilitate the reconstruction of Mitchell Elementary School's fire-damaged combination gymnasium/cafeteria.
During the board's regular meeting on Monday at Unified's central office, 3109 Mount Pleasant St., board members unanimously voted to affirm a $98,500 agreement with Partners in Design for architectural services and to approve a $96,390 agreement with Absolute Construction Enterprises for construction management services.
Both of those dollar amounts will be paid by insurance, and insurance should end up covering the majority of the $1.8 million to $2.1 million project.
The project calls for replacing Mitchell's damaged gymnasium/cafeteria space with a new two-story structure that will have a gymnasium on the second floor and a separate cafeteria/multipurpose room on the first floor.
Construction should start next month and be completed by this fall when school starts.
A fire broke out in Mitchell's gymnasium on Feb. 27, causing the gymnasium roof to collapse and leaving much of the building, at 2713 Drexel Ave., damaged by fire, smoke and water. Portions of Mitchell Middle School, which is attached to the elementary school and sits at 2701 Drexel Ave., were also damaged.
Get local news delivered to your inbox!
Subscribe to our Daily Headlines newsletter.