Wisconsin unemployment claims have skyrocketed as residents find themselves out of work due to the shutdown caused by the coronavirus COVID-19 pandemic.
Amy Banicki, deputy administrator of unemployment with the Department of Workforce Development, said preliminary numbers show more than 29,000 initial unemployment claims had been made as of Wednesday this week. Only 3,500 initial claims were made in the same span last week.
"Every day this week our claims have gone up," Banicki said. "They keep going up incrementally, almost doubling every day."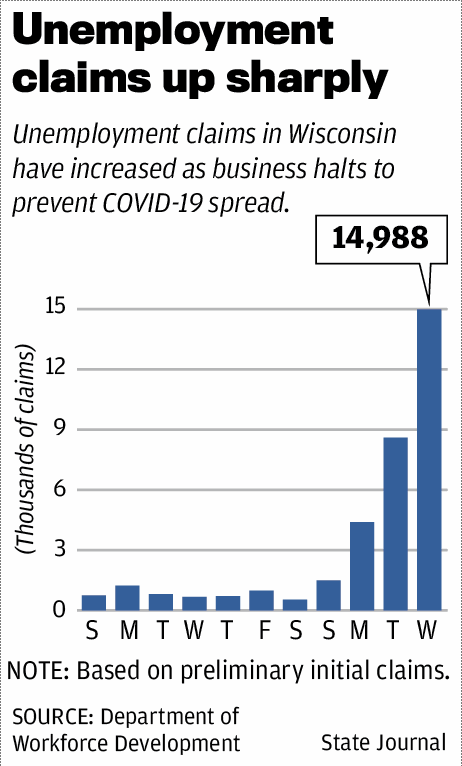 An uptick began Sunday with nearly 1,500 initial claims, Banicki said. Nearly 15,000 initial claims were made on Wednesday, one day after Gov. Tony Evers ordered all bars and restaurants to halt sit-in services in an effort to curb the outbreak.
Banicki added that the increase has most likely not peaked yet, as more claims are expected.
Initial claims are the first application toward getting unemployment benefits. Following an initial claim, individuals must file a weekly claim in order to receive payments.
Banicki said the influx of claims has created workflow challenges at the department and some staff have been reassigned to help manage the workload. While the state has dealt with recessions in the past, Banicki said this increase was very sudden.
"Even during the Great Recession we had some warning coming up to it, here we did not," Banicki said.
State unemployment fund
The state's unemployment fund balance was sitting at more than $1.97 billion at the close of 2019, up from less than $600 million in 2007, before the last recession hit.
"Thank God we have $2 billion in the state's unemployment fund and not $600 million, because it sure looks like we're going to need it," said Jason Stein, research director with the nonpartisan Wisconsin Policy Forum.
But while the unemployment fund is in a better position than it was 13 years ago, Wisconsin lags behind 30 states in terms of the jobless fund's preparedness to weather a recession.
A February solvency report on state unemployment insurance trust funds by the U.S. Department of Labor ranked Wisconsin 31st in the nation — falling just below the threshold to be eligible for interest-free borrowing. The report compares the state jobless fund balance with total wages paid in a year.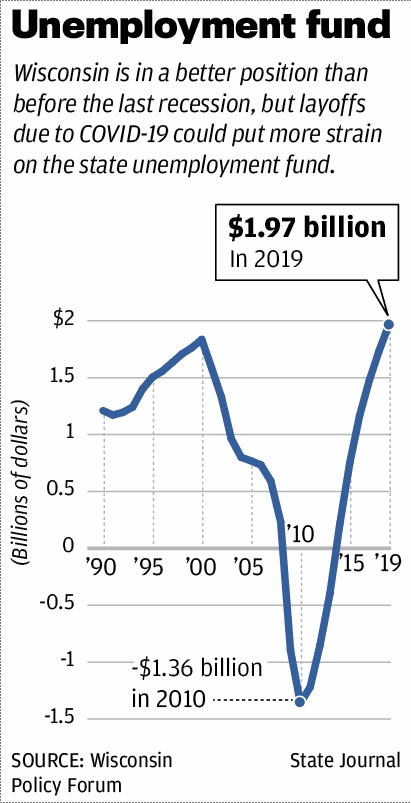 The state unemployment fund is filled through payroll taxes on employers and used to provide temporary benefits for qualifying workers who lose their job.
Evers on Wednesday issued an emergency order to expedite the state's unemployment benefits and potentially open it up to more people. Under the order, Evers waived requirements that recipients look for work and made other modifications to speed unemployment benefits to those unable to work during the crisis. The order remains in affect for the duration of the COVID-19 public health emergency.
"This isn't something that has affected one restaurant or even all the restaurants in one town, this has affected all restaurants and bars in our state and lots of other service jobs," Stein said. "It's really important that, for now at least, people have some safety net."
Banicki said earnings determine a claimant's benefit rate, with the maximum weekly payment capped at $370. Benefits can be claimed for up to 26 weeks.
Stein said the combination of a recession and global pandemic presents a unique challenge — many of those who are laid off or furloughed will have trouble finding other employment options as long as the shutdown remains in effect.
"In the current situation, it's not just a demand issue, it's a supply issue. We might be willing to go out and spend money at a restaurant or bar, but we can't do it," Stein said. "Not only can the government not encourage us to do that, but the government must prohibit us from doing that to stop the spread of the disease."
With businesses shuttering, Caleb Frostman, secretary of the Department of Workforce Development, said in a statement the department is seeing increased applications for unemployment insurance and employment, although specific numbers were not available Wednesday.
DWD plans to keep most job centers open across the state to assist job seekers and employers. Online services also are available.
"During this time of economic uncertainty, it is important that the public know our staff are available to assist them as employment situations are quickly changing," Frostman said in a statement.
"I've got kids, and I need an income"
Vernon Lyles, a South Side resident and father of two, a one-year old and a two-year-old, works for Amazon but, as a result of the outbreak, his hours were significantly cut.
"They said they're about to close," Lyles said. "I've got kids, and I need an income."
He went to the Dane County Job Center on Aberg Avenue after he tried to reach the facility by phone. He wasn't able to get through, so he and Tyrell McGee, who was also seeking unemployment after losing his job roughly a week and a half ago, decided to try their luck in person.
The Dane County Job Center was closed, but DWD, which has a Madison office in the same building was open, albeit staffed with a skeleton crew. The department fielded a high number of calls on what would normally be a steady paced workday, and helped people who came into the office seeking assistance with unemployment claims.
Lyles said his only concern is providing for his children during a time of widespread uncertainty, and he needs the state's help due to widespread closures.
"That's really my main focus, to get stuff for my kids," he said. "I've always been able to go get two, three jobs, so this has kind of just put my life on standstill. I've never dealt with something like this, but I'm a fighter, I'll get through it."
Budget surplus now uncertain
In addition to the state's unemployment fund, financial experts are keeping a close eye on what the coronavirus, paired with a national economic slowdown, could mean for the state budget — which was projected to have $452 million in extra tax revenue earlier this year.
Legislative Republicans had wanted to use it by passing a $250 million income tax cut, but Evers vetoed it and called for more spending on K-12 education. A recession would likely erase the surplus.
"It certainly seems fortunate at this moment that the state did not turn a projected surplus into a spending increase or tax cut," Stein said in an email. "The Forum has pointed out that reserves like that can be critical to meeting unforeseen challenges and we face one now."
Bob Lang, director of the nonpartisan Legislative Finance Bureau, said it's too early to say how much the recession and COVID-19 will impact the budget, but said he plans to put out new projections in a few months.
At the time of the last budget projecting in January, LFB reported that about $409 million would be deposited into the state's Budget Stabilization Fund, a rainy day fund to be tapped in times of recession or fiscal emergency. That would bring the fund to more than $1 billion by June 2021.
"I think at this point we need more data," Lang said.
During a recession, state's face reduced income and sales tax revenue, which could force leaders to dip into their reserves or seek federal loans, as Wisconsin did during the last economic downturn.
Wisconsin had almost $650 million in its rainy day fund at the close of 2019 — equal to a little more than 13 days' worth of state operating costs, according to new research from The Pew Charitable Trusts.
"The key points for state leaders right now is they need to build in some flexibility into the budget, they need to create reserves that will allow them to manage through this crisis and they need to seek out good data as soon as possible on the size of the impact so they can prepare a response," said Josh Goodman, senior officer at The Pew Charitable Trusts.
Lee Newspapers reporter Elizabeth Beyer contributed to this report.
Chick-fil-A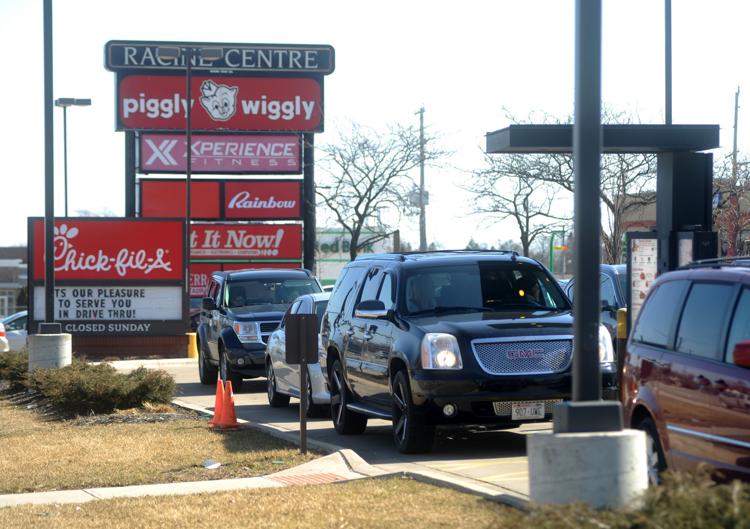 Olympia Brown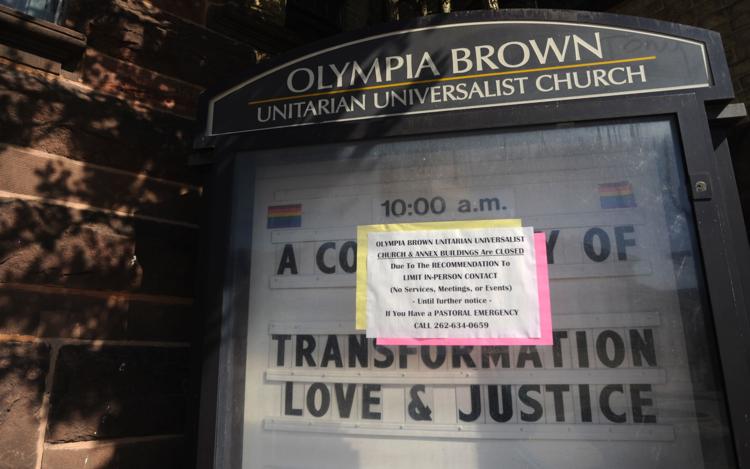 Kewpee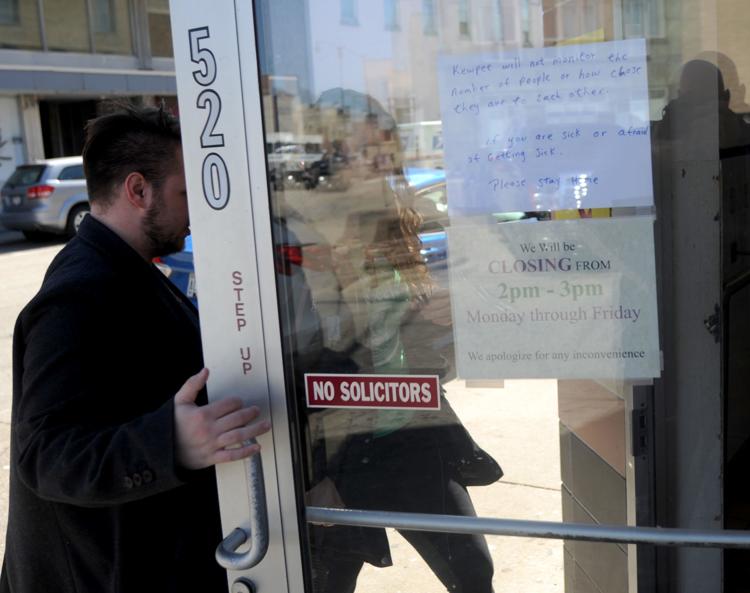 Downtown Racine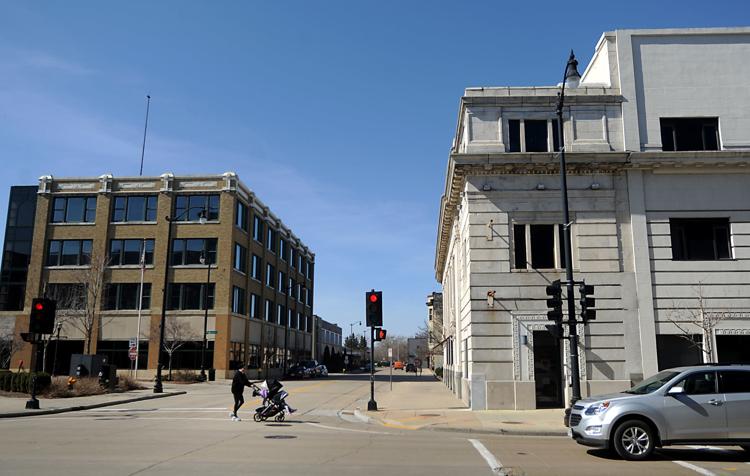 Johnson Bank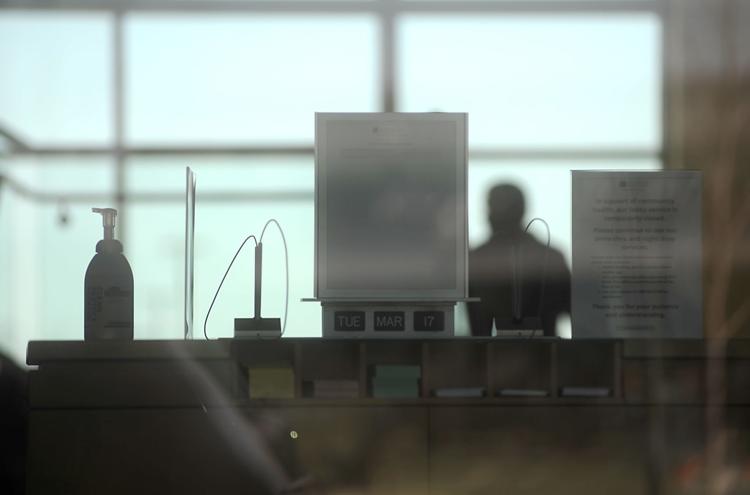 Red Onion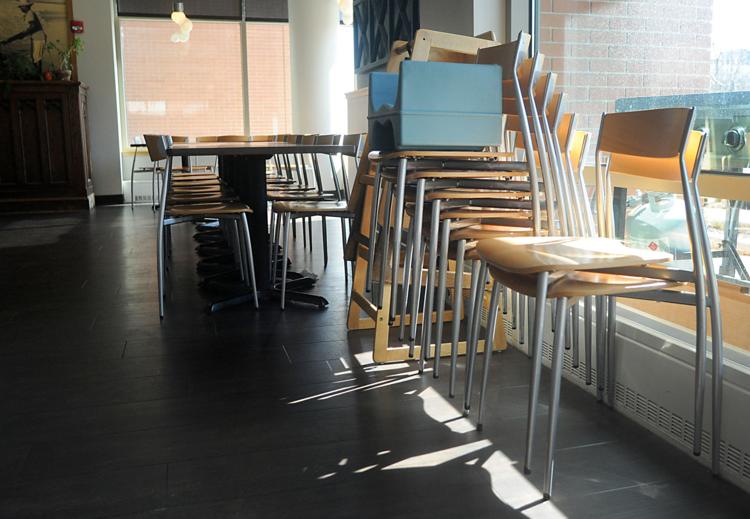 Red Onion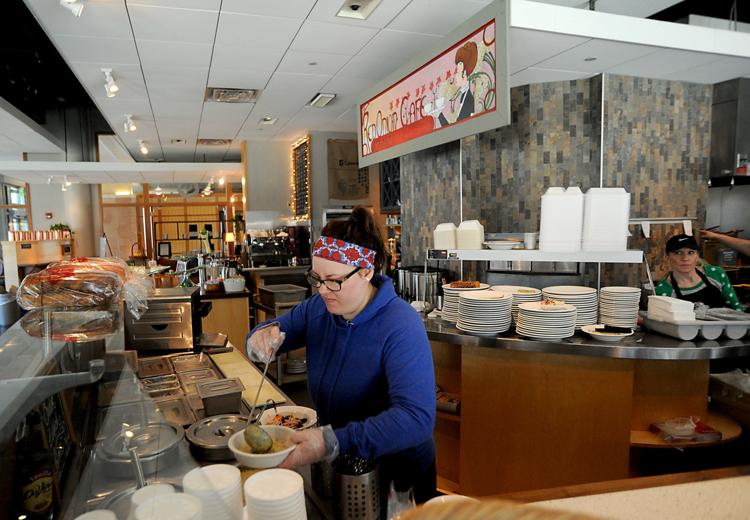 Single diner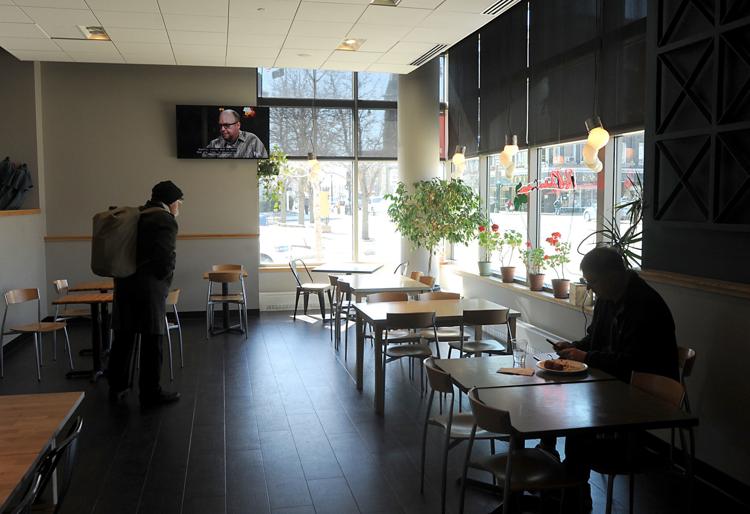 Empty schools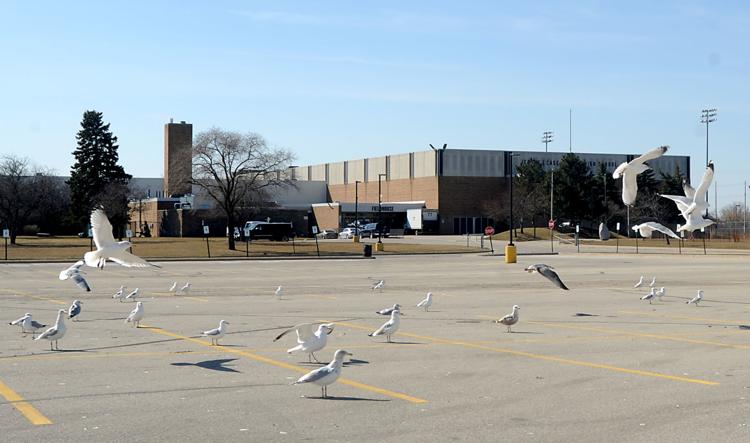 Educators Credit Union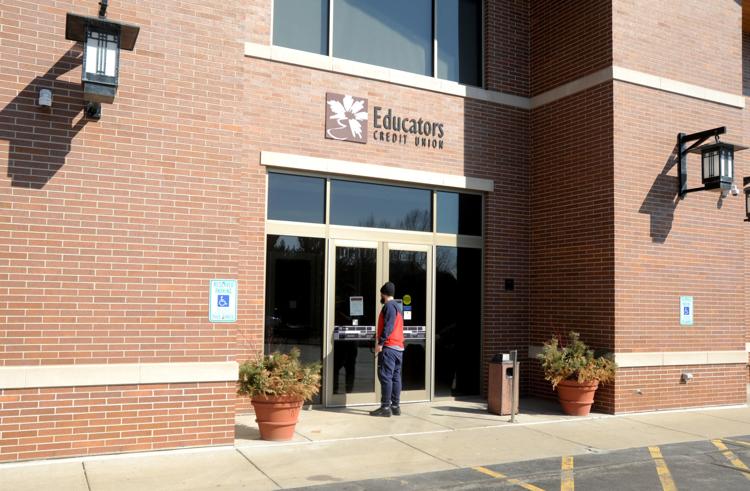 Sign of the Times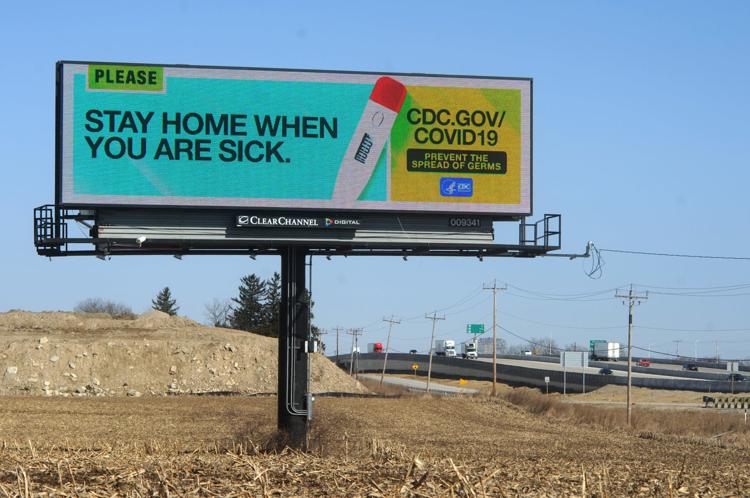 Wash your hands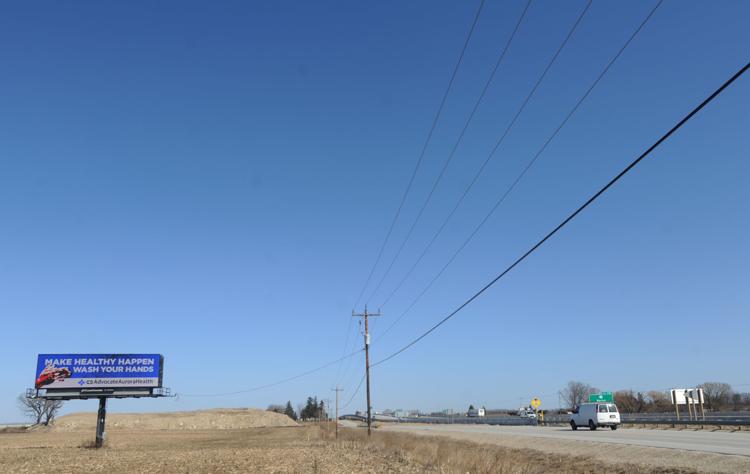 Empty parking lots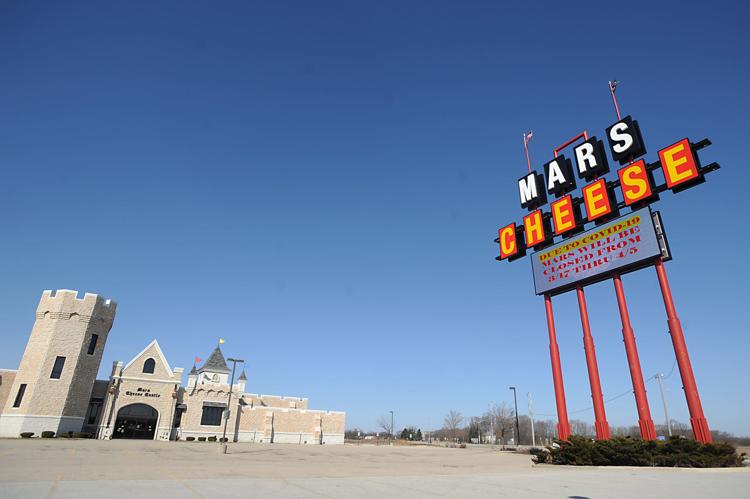 Eating out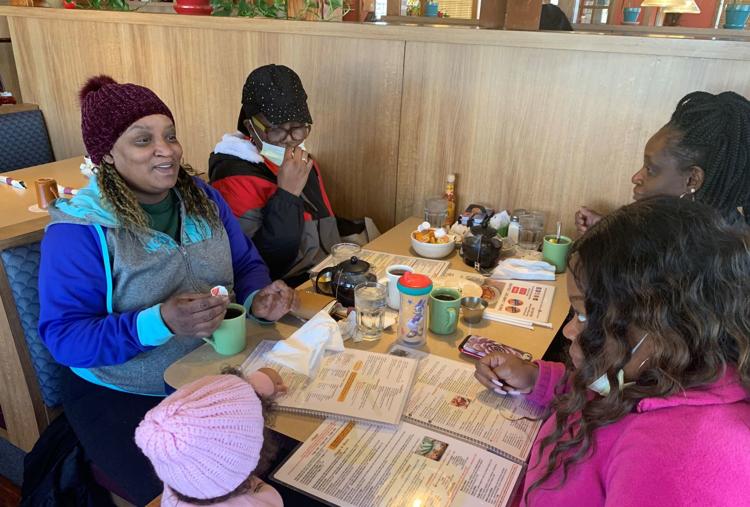 Ascension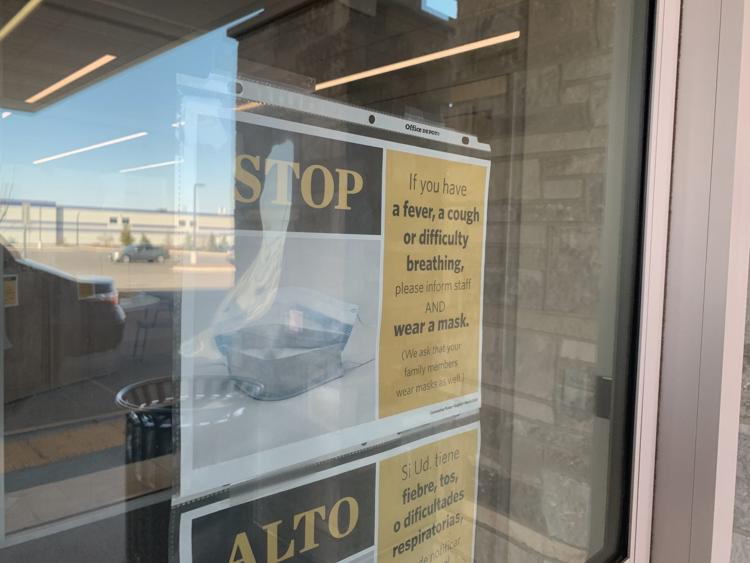 McDonalds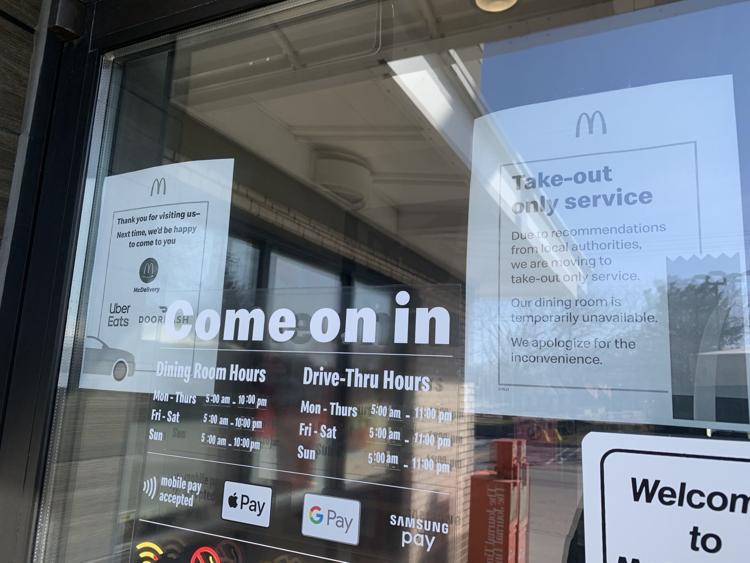 'Avoid people period'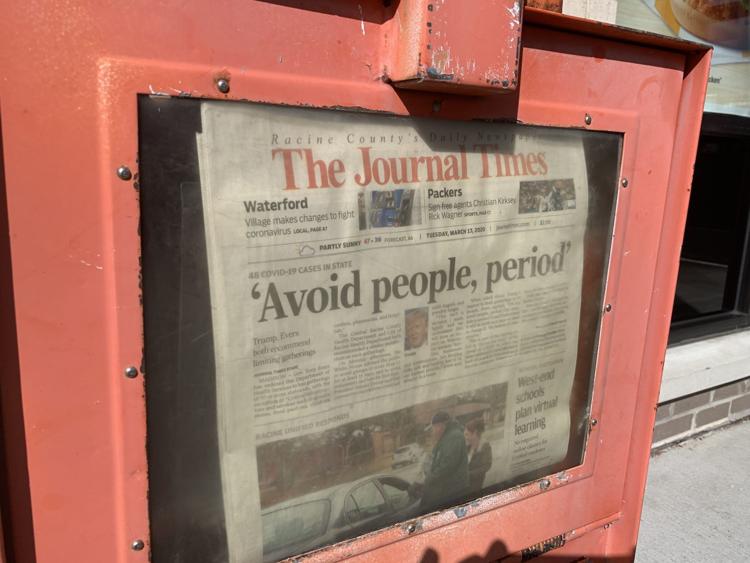 Qwik Trip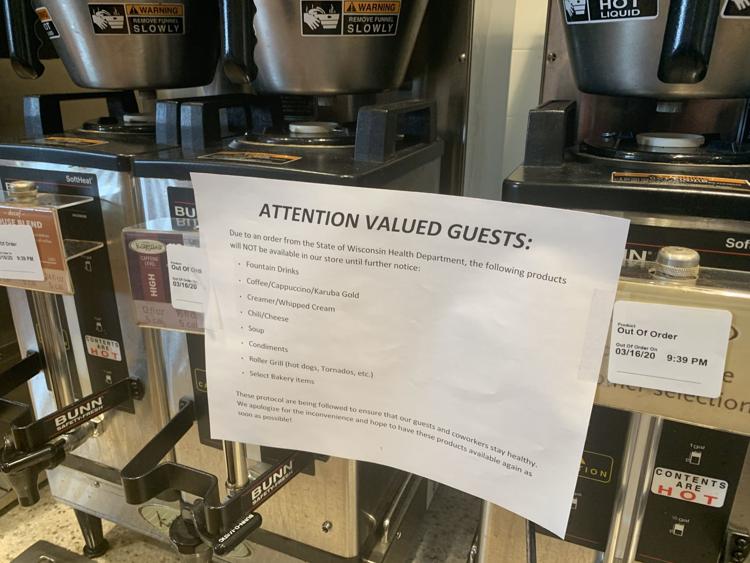 Pick 'N Save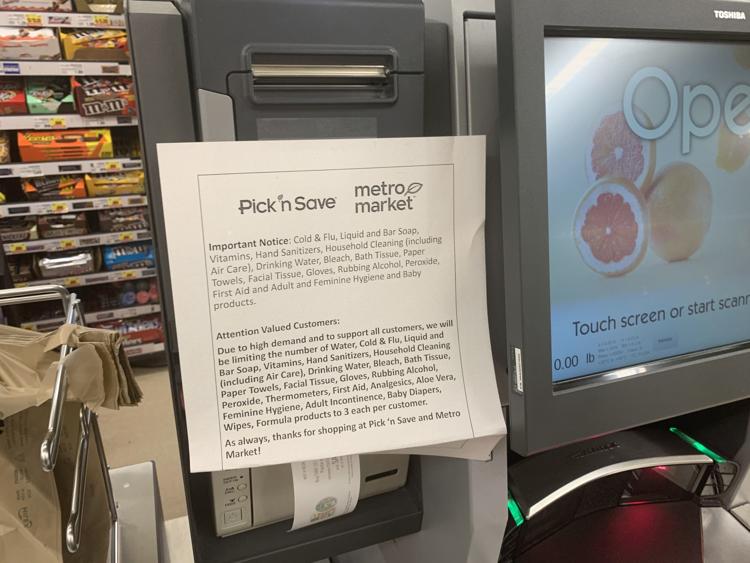 Hair salon open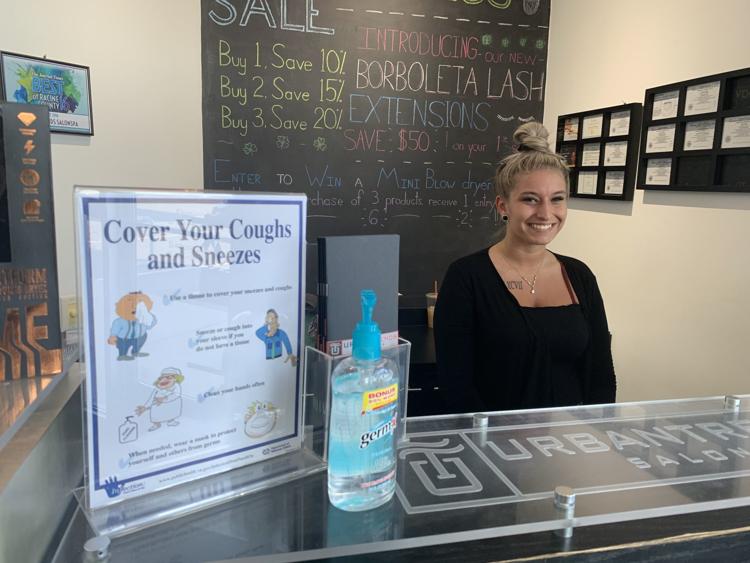 Belle City Veterinarian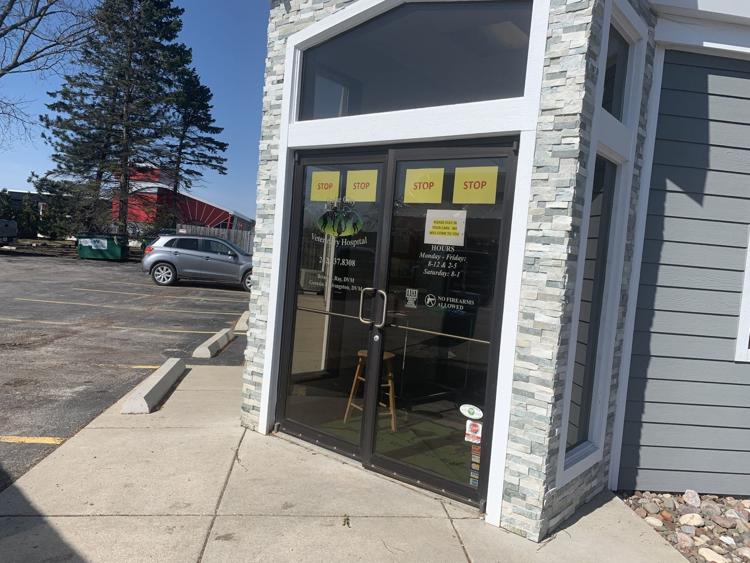 kelly Services closed, open by appointment only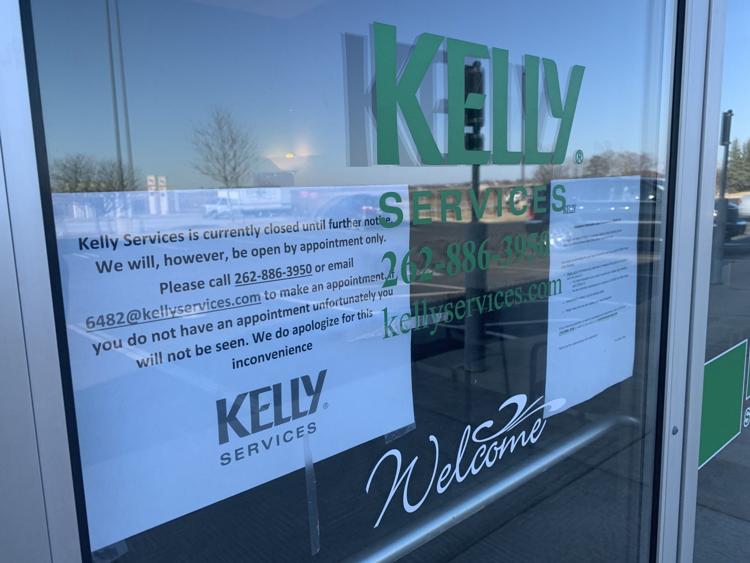 Grocery pickup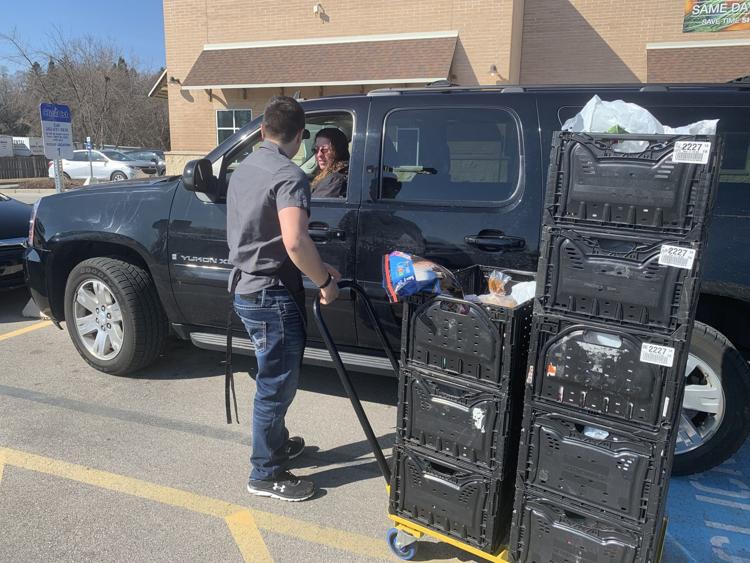 Subway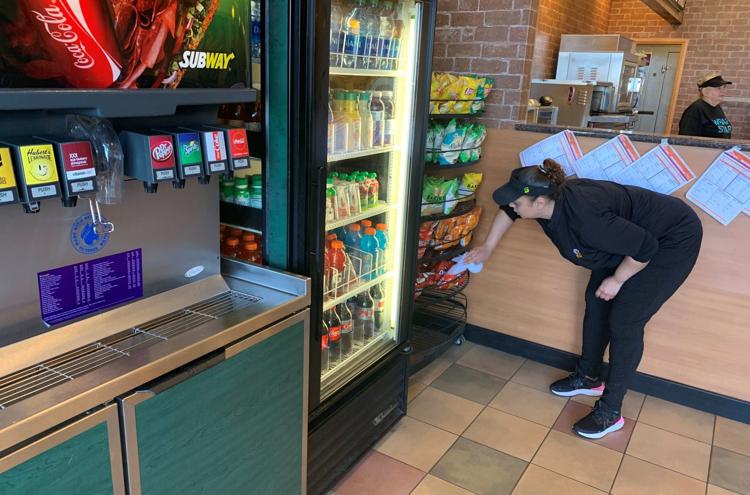 Racine County Circuit Court limits in-person access
RACINE COUNTY — The Racine County Circuit Court announced Thursday that they have limited in-person access at the Racine County Courthouse due to the COVID-19 pandemic. 
Racine County buildings will remain open to provide certain essential services, but access to buildings and in-person services will be limited.  
Court filing will continue to be processed in all cases by the Wisconsin Courts' eFiling System and by mail; however, the clerks' service counters will be closed.
Paper documents will not be accepted in person. Instead, visitors may file documents using the blue drop box located at the Clerk of Circuit Court's Office on the eighth floor of the Racine County Courthouse, 730 Wisconsin Ave., until further order of the court. 
Payments will be processed using Wisconsin Courts' payment system at www.wicourts.gov. Payments by check or money order will be accepted by mail or in the Clerk's Office drop box. Cash payments will not be submitted during this period. 
Other court changes
Earlier this week, the Racine County Circuit Court announced other changes made the court system during the coronavirus outbreak. 
No jury duty until April 12. 
Injunction hearings, criminal preliminary hearings and mental commitment hearings should be presumed to be proceeding as originally scheduled unless parties are told otherwise.
Civil, small claims and family cases requiring in-person appearances, including jury trials, civil court trials, small claims, contested custody and placement hearing, any hearing where evidence will be taken by other than telephonic means are suspended until April 12.
Any civil, small claims or family case that can be done by phone will proceed as scheduled.
Domestic violation, child abuse and harassment injunctions will be heard as scheduled in person or by phone.
Courthouse weddings are cancelled until April 12.
No jury trials will be held until April 12 or until further order of the court. Everything set before then is rescheduled.
Phone or video conferencing will be used for non-evidentiary hearings.
All proceedings involving out-of-custody defendants are canceled until after April 12. In-custody hearings will be proceed as scheduled, at the discretion of the judge.
Individuals who post bails or are released from the jail and ordered into out-of-custody intake can be ordered in any time after April 13.
No preliminary hearings will be held for out-of-custody defendants until after April 12. In-custody preliminary hearings will proceed scheduled.
Court clerks will provide new hearing dates for re-scheduled hearings to both in-custody and out-of-custody defendants.
All forfeiture cases, including traffic matters, are rescheduled until after April 12.
Concerned about COVID-19?
Sign up now to get the most recent coronavirus headlines and other important local and national news sent to your email inbox daily.