RACINE — During Tuesday's City Council meeting, Alderman Jeffrey Peterson said there has been resistance among city employees in some departments to get vaccinated.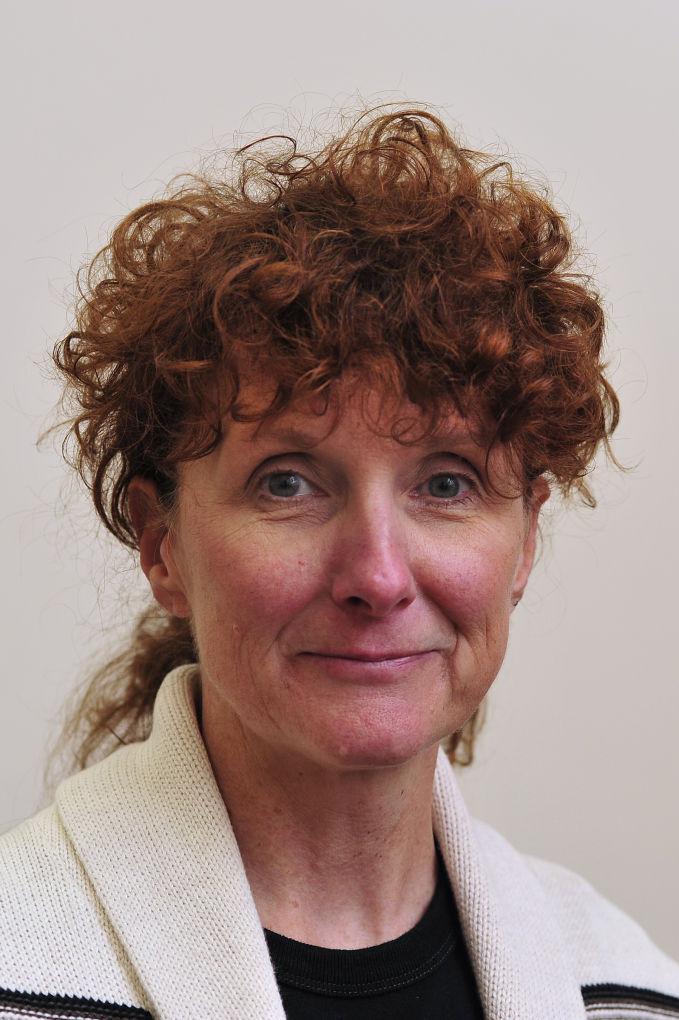 Public Health Administrator Dottie-Kay Bowersox said 66% of city personnel have been vaccinated.
The departments with the highest rate of vaccination include: the human resource department, the mayor's office, the municipal court, city attorney's office, the health department and the waste water utility.
As of last week, Public Works had a vaccination rate near 60%, the Fire Department was at 63% and the Police Department was at 51%.
Behind one curve, ahead of another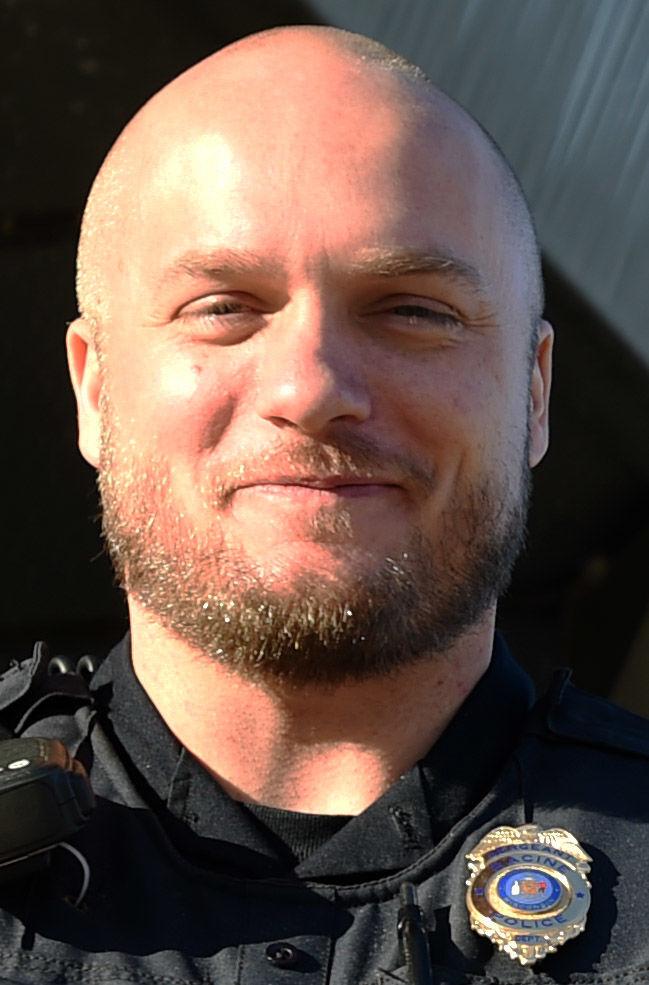 "I do not know of a widespread consensus reason of why people choose not to receive the vaccination. It seems up to the individual and reasons tend to vary," Sgt. Chad Melby, the RPD's public information officer, said in an email.
COVID-19, by far, has been the deadliest thing for American cops since the beginning of last year. According to the Officer Down Memorial Page, which tracks U.S. police deaths, 65 of 127 line of duty deaths in 2021 involved COVID-19. That's nearly triple the number of police officers killed by gunfire (24) so far this year.
The proportion was even more extreme in 2020, when 234 out of 362 police deaths involved COVID-19, compared to 49 deaths due to gunfire.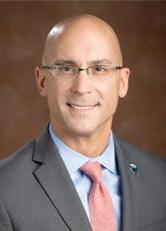 Wisconsin Professional Police Association Executive Director Jim Palmer said in an email: "The WPPA has encouraged its members to get vaccinated, and the same is true of our affiliates throughout the state. Nonetheless, we recognize that an individual's decision whether to heed that advice is a personal one that can be impacted by a variety of factors.
"Given that it appears that quite a few officers throughout the state contracted COVID-19, some may not feel it is necessary or may be putting it off, but that is just speculation ... (W)e encourage officers to get vaccinated, regardless of whether they have previously contracted the virus."
A couple Racine Police officers, Sgt. Kevin Sell and Lt. Jessie Metoyer, tried to set an example by getting vaccinated early, in mid-January.
"I got my vaccine today, which was the first day that we were able to through the Police Department. I got my vaccine because of my family members, but also because I think it's more important to be proactive and helping the rest of our community," Metoyer told The Journal Times on Jan. 21.
A nationwide issue
A Washington Post report published May 2 noted "Police officers were among the first front-line workers to gain priority access to coronavirus vaccines. But their vaccination rates are lower than or about the same as those of the general public, according to data made available by some of the nation's largest law enforcement agencies...
"At the Las Vegas Metropolitan Police Department, 39% of employees have gotten at least one dose, officials said, compared to more than 50% of eligible adults nationwide. In Atlanta, 36% of sworn officers have been vaccinated. Twenty-eight percent of those employed by the Columbus Division of Police — Ohio's largest police department — report having received a shot."
However, Palmer pointed out that at least one report indicates Wisconsin's police officers have been more receptive to vaccines than in other states. He cited a May 5 report from Madison's WMTV that found vaccination rates in some of its local departments were higher: 85% with the Madison Police Department, 80% in Janesville, 71% in Milton, 66% in Baraboo and 55% in Beloit.
It also remains unclear, by the city's data, which Racine Police Department employees have or haven't been vaccinated.
"For instance, it is likely the case that the vaccination rate of patrol officers, who are more likely to engage the public, would be a better measure than the overall vaccination rate of the department as a whole," Palmer said. "Incidentally, the extent to which the 51% figure that you referenced includes all police department employees — including civilians — or whether that number has been isolated to only include officers, is not clear."
The Racine Police Department's vaccination rate, while still behind the city employee average, is ahead of the general public's in Racine County and statewide.
According to state data as of Thursday, 46% of Wisconsinites have received at least one vaccine dose. In Racine County, 42.1% of residents have received at least one dose. However, both of those rates are dragged up by vaccination rates above 62% for those 55-64 years old and above 82% for those 65 and older, age ranges above the norm for working law enforcement officers.
Regardless, rates of COVID-19 vaccination not being high among police officers has raised public health concerns for some.
As Slate.com reporter Julia Craven wrote two weeks ago, citing data from Washington Post: "Justin Feldman, a social epidemiologist, tells me that 60 million people report an interaction with the police annually. Paired with the news that only a small portion of law enforcement officers have been vaccinated against COVID-19, it's a number that puts the subject of policing as a public health issue into perspective — one more example of the various dangers police pose to communities."



Could vaccines be required?
Mandating vaccines for officers appears unlikely, even if it might be legal.
As The Washington Post reported, "Mandates issued in January for employees of the sheriff's department in Durham County, N.C., and emergency workers in Doña Ana County, N.M., prompted federal lawsuits contending that vaccines authorized for emergency use cannot be made a condition of employment...
"The complaint of a Durham County sheriff's deputy, who was dismissed after he refused to provide proof of vaccination, alleges that he was confronted with 'the Hobson's choice
of either being forced to take an experimental, unapproved vaccine against his will, or being fired, stigmatized, and having his life upended' ...


"Vaccine mandates are likely to pass legal muster, according to specialists in employment law, providing they adhere to guidance issued last year by the U.S. Equal Employment Opportunity Commission outlining exceptions for disability and religious belief. The broad authority of states and localities to protect public welfare would encompass compulsory vaccination of police, said Catherine Ruckelshaus, legal director of the National Employment Law Project."
.


Neither Mayor Cory Mason nor the Racine City Council has given any indication of wanting to governmentally mandate vaccines for anyone in the city.



Mason said Tuesday the city has been stressing the importance of vaccinations to department heads, with special reference to first responders interacting with the public directly.
Further, the city has a goal of opening up city offices and one of the key components for that is a vaccinated workforce.
The city has been criticized for keeping public buildings closed even as other governments, including State of Wisconsin buildings (including the Capitol building with limited hours) since May 3, have reopened their facilities. City of Racine buildings remain inaccessible to the public, and have been for more than a year
.


the department's Community Oriented Policing houses reopened after more than a year shuttered.


Alderman Henry Perez noted the current guidance called for city employees who were not vaccinated to be masked while those who are vaccinated no longer need to wear masks. Perez asked how that would be regulated or enforced, since it's impossible to know whether someone has been vaccinated or not.
"It will be self-disclosure," Bowersox replied. "We're all professionals here within the framework of the city."