RACINE — The Racine Police and Fire Commission has narrowed the number of candidates vying for the job of chief of police from four to two.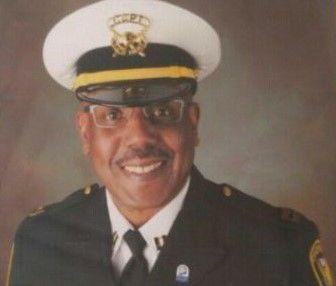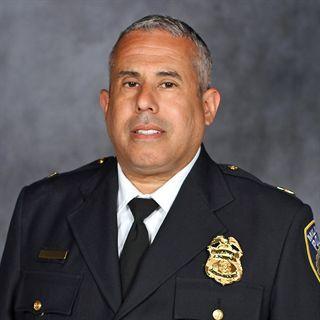 The announcement came after the PFC interviewed the four candidates during a marathon closed session on Saturday. Following the closed session, the PFC voted to advance two of the candidates: Maurice Robinson and Alexander Ramirez.
Members of the commission did not share comments on the remaining candidates Saturday.
Robinson is currently with the Cincinnati Police Department where he is the district one commander. He has been with the CPD since 2002. Robinson holds an Masters of Science in criminal justice from the University of Cincinnati.
Ramirez is currently with the Milwaukee Police Department where he started in 1991 as a police officer. His last position was as inspector of police. Ramirez holds a Masters of Science in public service with a specialization in criminal justice administration.
Art Howell, the current Racine Chief of Police, had planned to retire at the end of 2020. However, he agreed to continue until his replacement was hired or March 31, whichever occurred first.
Removed from the running were:
Todd Hansen is the police chief of Maple Heights, Ohio, where he started as a patrol officer in 1998.
Lynn "Al" Fear has 25 years of law enforcement experience and has spent the majority of his career with the City of Cedar Rapids, Iowa.
After violent incidents in summer 2019, Racinians show optimism at National Night Out
Racinians show optimism at National Night Out
RACINE — Racinians have faced their share of violent tragedies in the past three months.
To reduce crime, one of the antidotes city leaders and residents have proposed is getting residents to know each other better and look out for each other.
That's one of the main goals of the Neighborhood Watch's National Night Out event, which saw nearly 6,000 people participate in almost 60 citywide gatherings Tuesday evening. Worldwide, some 38 million people participated in 16,000 communities.
City leaders want more people like Pinkie Smith on the 1800 block of Villa Street.
For 28 years, Smith has hosted a party on National Night Out, getting friends, family and neighbors together to have fun peacefully, catering food and offering school supplies to families in the neighborhood. Tuesday just so happened to also be Smith's 75th birthday, and her family surprised her with an even bigger party for National Night Out.
Local leaders hope that that connectivity will drive down crime and violence.
Data supports efforts
"While one night is certainly not the answer to crime, drugs and violence, National Night Out represents the kind of spirit, energy and determination needed to help make communities safer year-round," Charlie French, Racine Neighborhood Watch's executive director, said.
Several of the speakers at Tuesday's kickoff event — which included Police Chief Art Howell, County Executive Jonathan Delagrave, 12th District Alderman Henry Perez and State Rep. Greta Neubauer, R-Racine, — praised and thanked Racine's first responders, noting their efforts to keep the community safe in spite of the dangers of their job.
U.S. Rep. Bryan Steil, R-Wis., who also spoke at the event, said: "It's been a really tough year for the Racine Police Department, and I know everybody's thoughts and prayers are with you guys. You guys have been on the front line keeping our community safe ... To have that relationship back in the community (between residents and first responders) is essential."
Racine County District Attorney Tricia Hanson had a call to action for Racinians: "We need each and every one of you, and each and every one of the neighbors, to watch out for each others' kids, to watch out for each others' property, to make sure we cooperate when law enforcement does show up in those unfortunate times when something tragic happens in the neighborhood."
As French said, National Night Out was only "one night." To make change and reduce violence, the city's leaders say there need to be more people like Smith — bringing everyone together.
"I was knocking on doors this afternoon in Racine," Neubauer said, "and we certainly have work to do in this community, but also folks are really positive about the community-building, the conversations that are happening right now. And (I am) so grateful to everybody here who has been a critical part of that relationship building."
"We need each and every one of you, and each and every one of the neighbors, to watch out for each others' kids, to watch out for each others' property, to make sure we cooperate when law enforcement does show up in those unfortunate times when something tragic happens in the neighborhood." Tricia Hanson, Racine County district attorney
Dawn Friend, 42, lives just west of Humble Park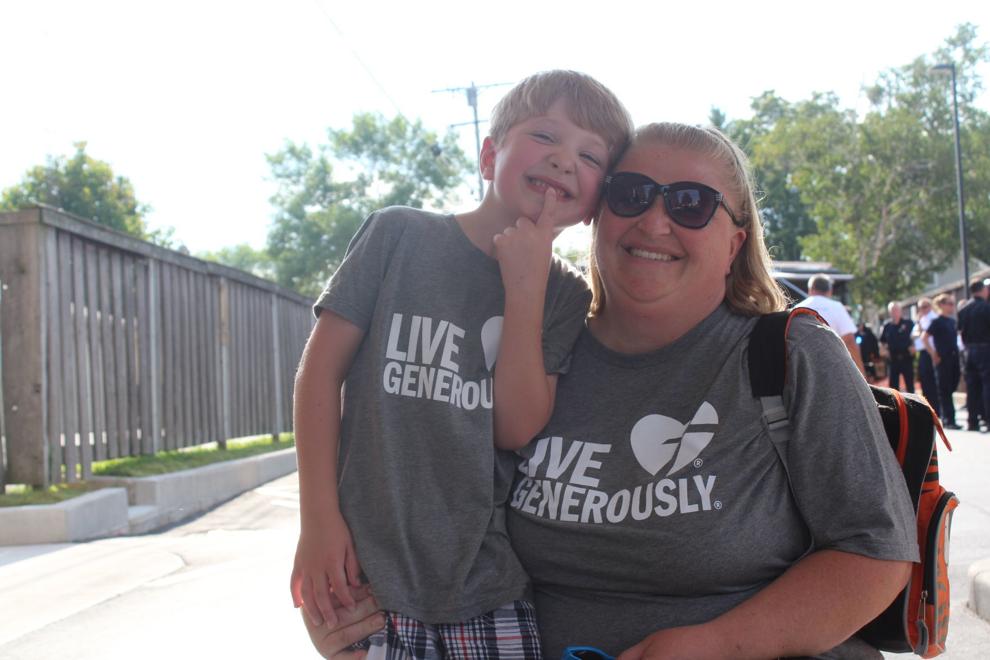 "I still do feel pretty safe living here. There's a lot of violence, but our police department is out there and on top of things really quickly."
What's one thing you wish you could change? "A reduction in gun violence, if there's anything we can do about it."
Matthew Olson, 42, lives on the south side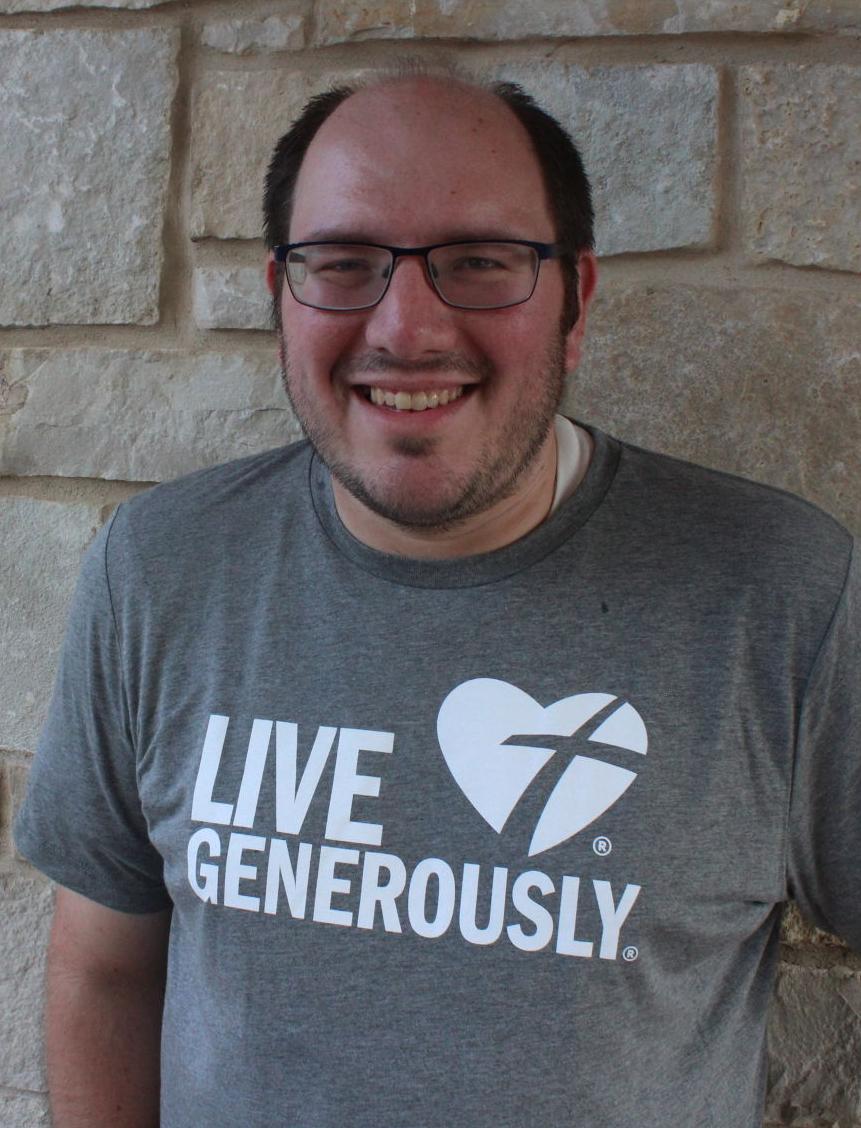 "I've never been a firsthand witness to violence here, thankfully. But it's an issue we all need to be thinking about and aware of … I'd love to see more positive experiences for our teenagers and young adults; places for them to go … We need more people plugged in."
Jeff Schultz, 64, lives near Horlick High School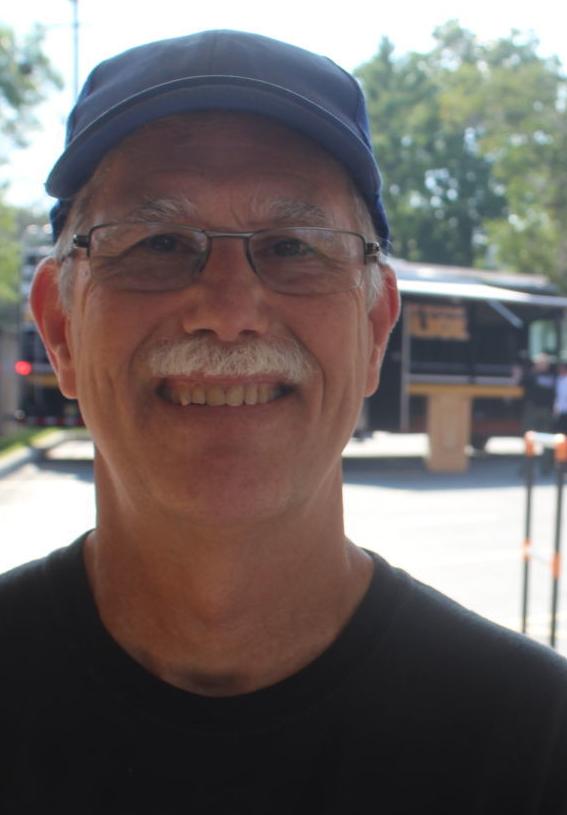 "We need to get more people on Nextdoor.com. It's like a Neighborhood Facebook. You can tell each other about things you saw, somebody you saw lurking around, stuff life that … I think that's valuable. Everyone is using technology, so I think that would be one really great thing."
Charlie French, Racine Neighborhood Watch executive director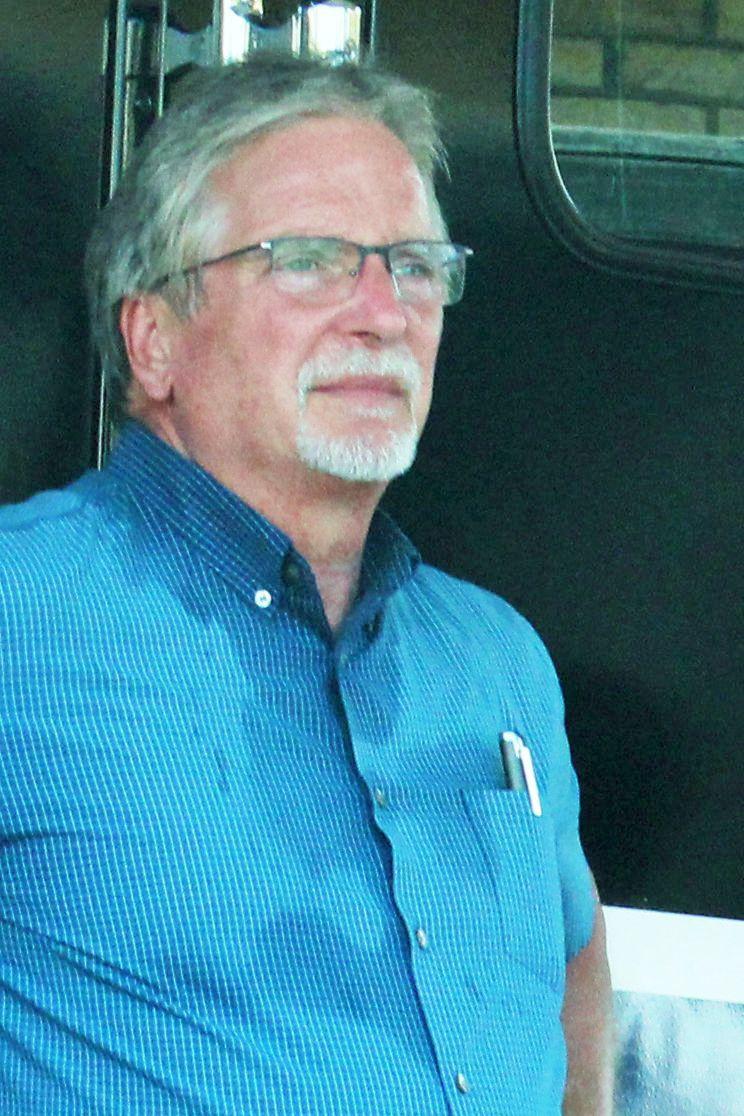 "While one night is certainly not the answer to crime, drugs and violence, National Night Out represents the kind of spirit, energy and determination needed to help make communities safer year-round … We really do have this community partnership with law enforcement — whether it be police, sheriff's, state patrol. They're all out there tonight, going into the communities, showing the citizens what it's all about. And they're learning about what's going on in the different neighborhoods."
Rep. Bryan Steil, Congressman for Wisconsin's 1st District
"It's been a really tough year for the Racine Police Department, and I know everybody's thoughts and prayers are with you guys. You guys have been on the front line keeping our community safe. I think it's really important today that we're going to spend a night in the community having that conversation about the strength of our community here in Racine, about what you guys are doing to keep our community safe, (and) the interaction between our police force and the community here in Racine … To have that relationship back in the community (with first responders) is essential."
Rep. Greta Neubauer, Racine's State Assembly representative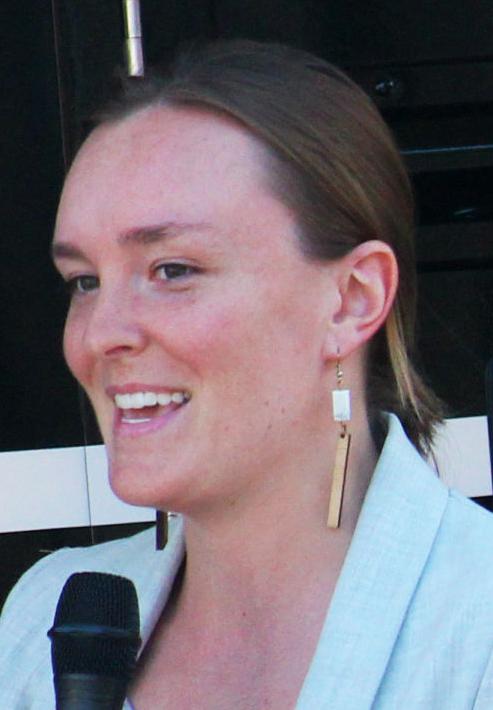 "I was knocking on doors this afternoon in Racine, and we certainly have work to do in this community, but also folks are really positive about the community-building, the conversations that are happening right now. And (I am) so grateful to everybody here who has been a critical part of that relationship building."
Cory Mason, City of Racine mayor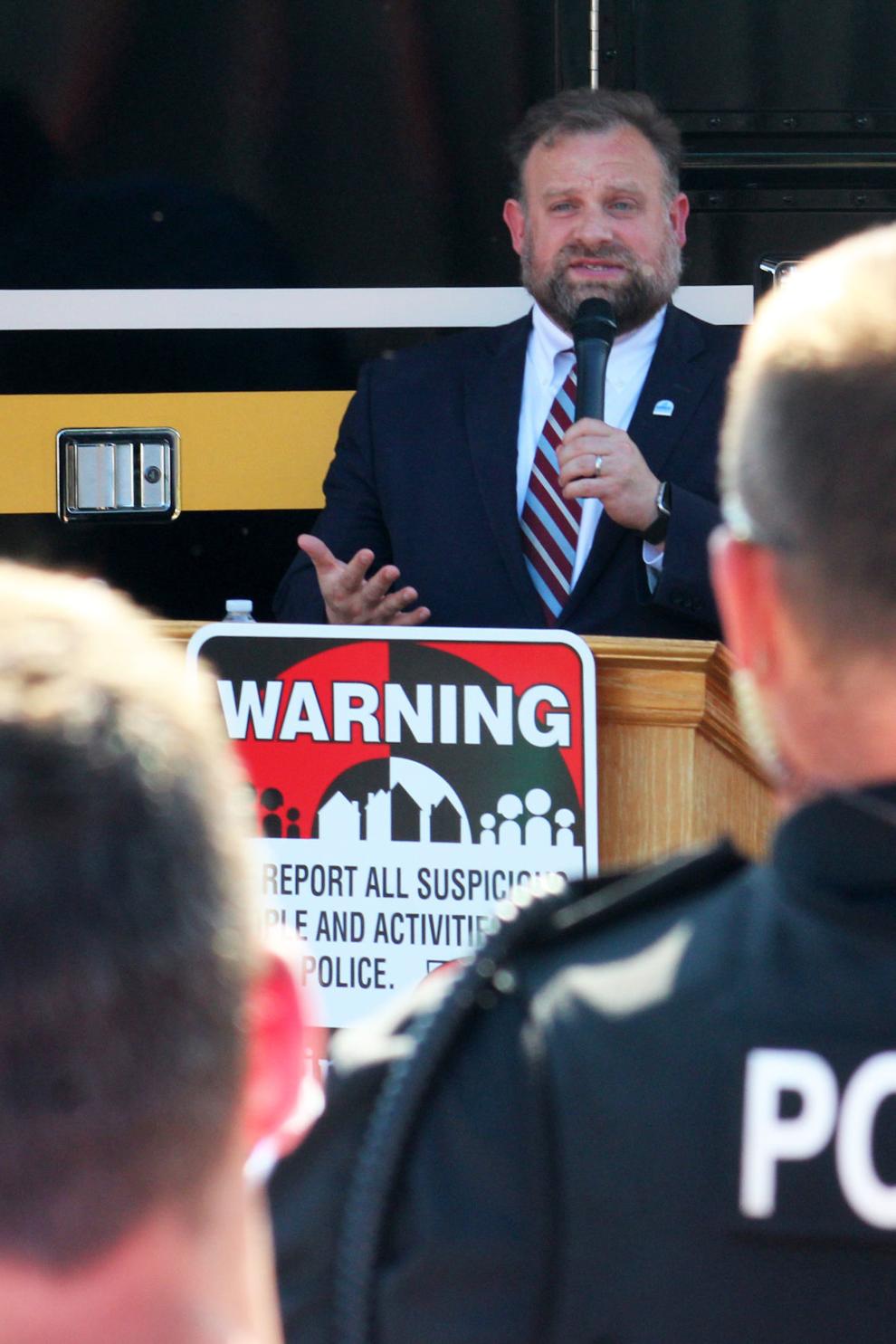 National Night Out "is a celebration of community-oriented policing, which is not something that we do one night a year. It's something our police department does day after day after day, often under difficult circumstances. I want to acknowledge that long-standing commitment. It really is about our police department and our law enforcement working with the community and solving problems together."
Jonathan Delagrave, Racine County executive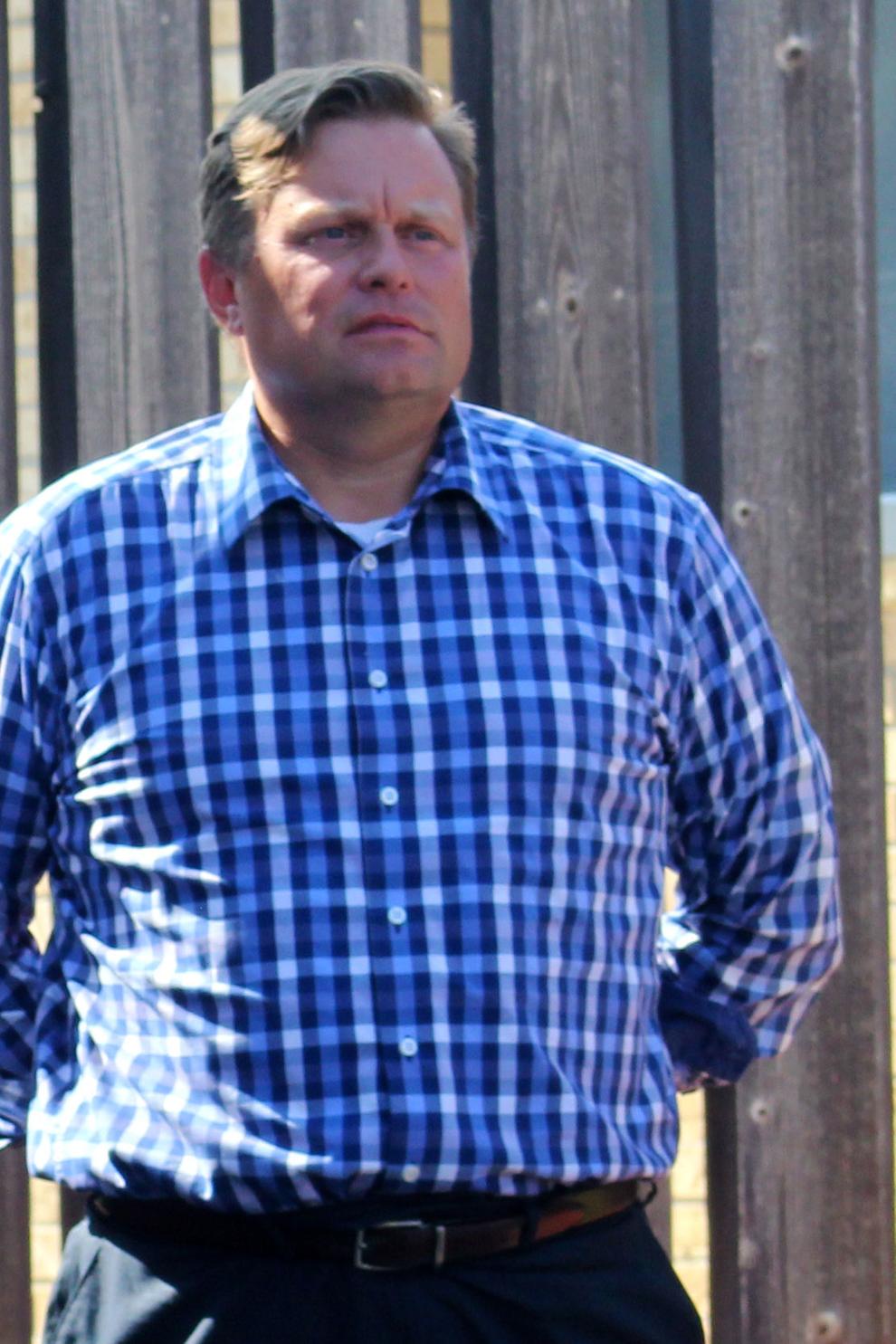 "To our law enforcement and our first responders, your job becomes more important every day in our community. I wanted to acknowledge that and give a big thank you there … The county is only as strong as its nonprofits and faith-based entities, and that includes Neighborhood Watch."
Patricia Hanson, Racine County district attorney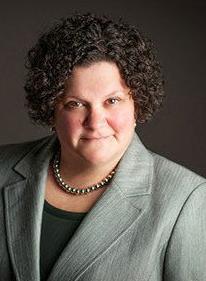 "I grew up in the Lincoln School area, and I can tell you today that if were to go down the block I could tell you who lived in every house. We've lost a little bit of that … I'm going to tell you, there's no way that we in law enforcement can do this job alone. We need each and every one of you, and each and every one of the neighbors, to watch out for each others' kids, to watch out for each others' property, to make sure we cooperate when law enforcement does show up in those unfortunate times when something tragic happens in the neighborhood."
Art Howell, police chief of the Racine Police Department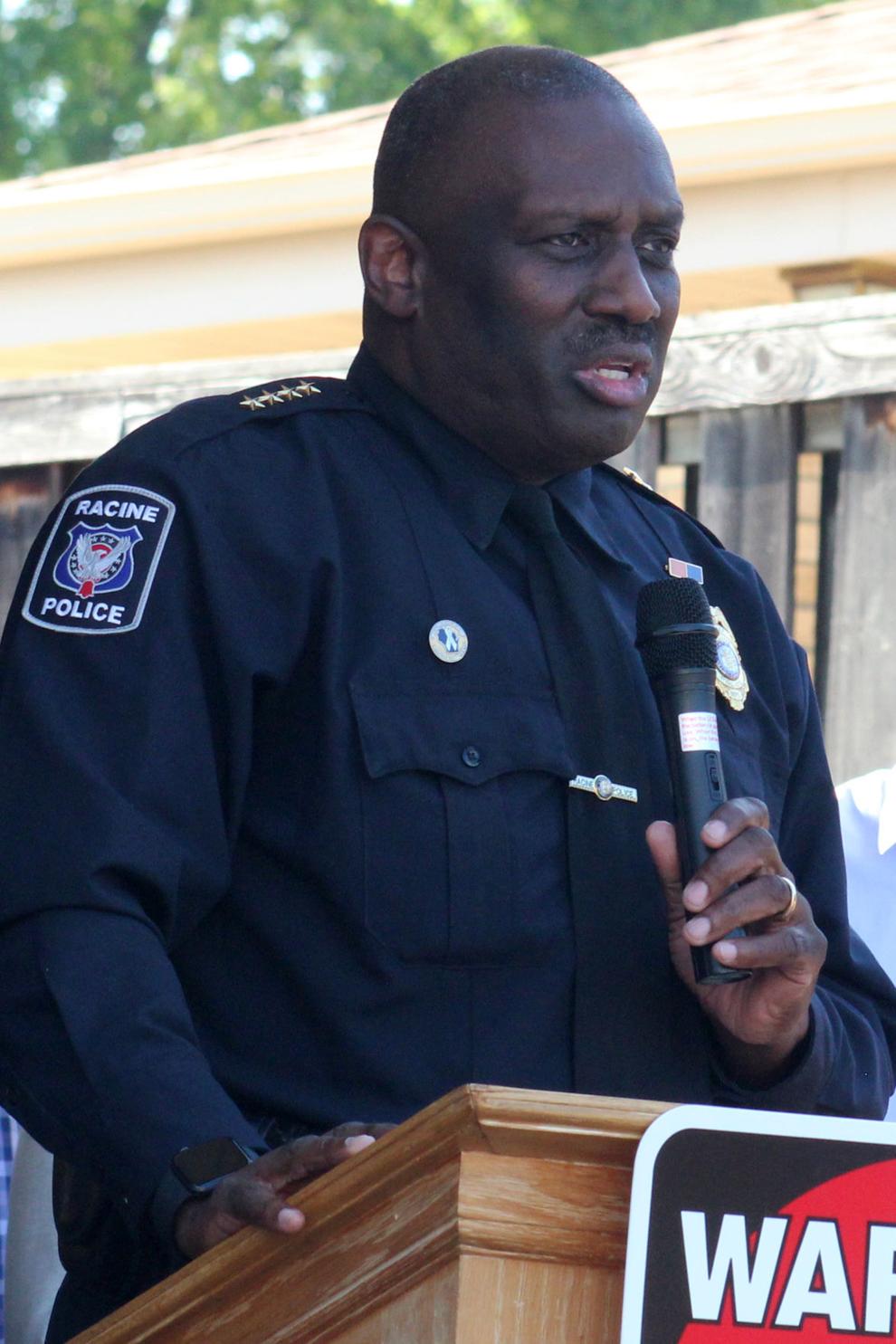 "On a serious note, tough year for our department. But I can stand here before you with a great amount of humility mixed with pride that the people who you see here from the police department and the sheriff's department, they still go to work every day. They are a resilient people. They do what they do not because they make a lot of money. They do what they because it's a calling."