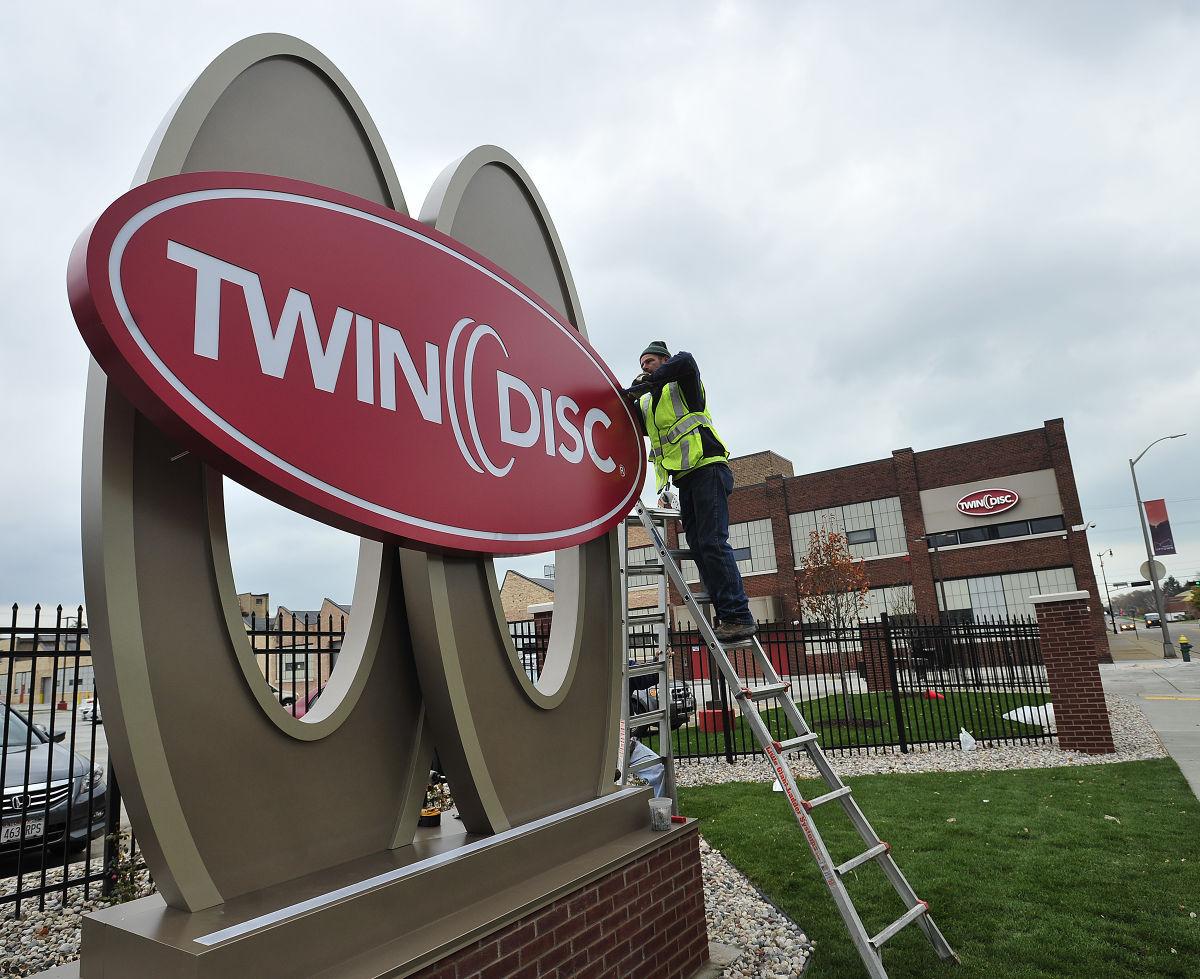 RACINE — Twin Disc on Monday announced local pay cuts for both salaried and hourly workers, and the elimination of 15 salaried positions as components of $4.3 million in cost-cutting actions.
The job and pay actions affect Twin Disc's headquarters, 1328 Racine St., and the Racine manufacturing plant, 4600 21st St.
The company said it also intends to reduce marketing, travel and professional service expenses.
Twin Disc President and CEO John Batten said the 15 salaried positions are being cut from about 180 the company had here and were dispersed throughout the organization.
After shutting down production last July, Twin Disc also will halt production from Dec. 14 to Jan. 11, Batten said, adding 13 days to the normal holiday vacation. Production workers receive 70 percent to 80 percent of their normal pay during a shutdown, he said.
All Twin Disc employees will also absorb a 4 percent pay cut, Batten said, except for vice presidents, whose salaries will be trimmed by 6 percent, and Batten himself, who takes a 10 percent cut.
All such actions are effective with this pay period, he said.
The actions are in addition to $6 million in cost-cutting measures announced in the company's fiscal 2015 fourth quarter. Twin Disc attributed the necessity for the additional actions as resulting from "challenging global market conditions in Twin Disc's oil and gas, global pleasure craft and Asian commercial marine markets."
Last summer, besides the July production shutdown, Twin Disc offered an early-retirement package that 59 people took, Batten said.
'Difficult'
Batten stated, "We understand the actions we announced today and in the fourth quarter are difficult for our employees and communities. But given the uncertainty in many of our traditional markets, these cost-reduction activities are necessary. We will continue to evaluate additional activities to align our global staffing and manufacturing capacity with current and forecasted market demand."
Twin Disc designs and manufactures marine and heavy-duty off-highway power transmission equipment including marine transmissions, surface drives, propellers and boat management systems, as well as power-shift transmissions, hydraulic torque converters, power take-offs, industrial clutches and control systems. The company sells primarily in the pleasure craft, commercial and military marine markets, as well as in the energy and natural resources, government and industrial markets.
Batten also pointed out that Twin Disc recently announced capital reallocation initiatives including the sale of its distribution territories in the mid-Atlantic and southeast regions of the United States. Those divestitures were completed in the third quarter of fiscal 2015 and the first quarter of fiscal 2016 and generated approximately $5.0 million in capital.
The proceeds from those divestitures will be used for investments in new technologies and product line enhancements aimed at generating growth and greater profitability, Batten stated.
"We remain firmly committed to the long-term growth potential of our markets," he stated, "and we are confident these cost reduction and capital reallocation initiatives will improve our competitiveness as global markets recover."
No further cutbacks should be needed, Batten said, unless markets for its products worsen.
"We understand the actions we announced today and in the fourth quarter are difficult for our employees and communities. But given the uncertainty in many of our traditional markets, these cost-reduction activities are necessary."

– Twin Disc President and CEO John Batten