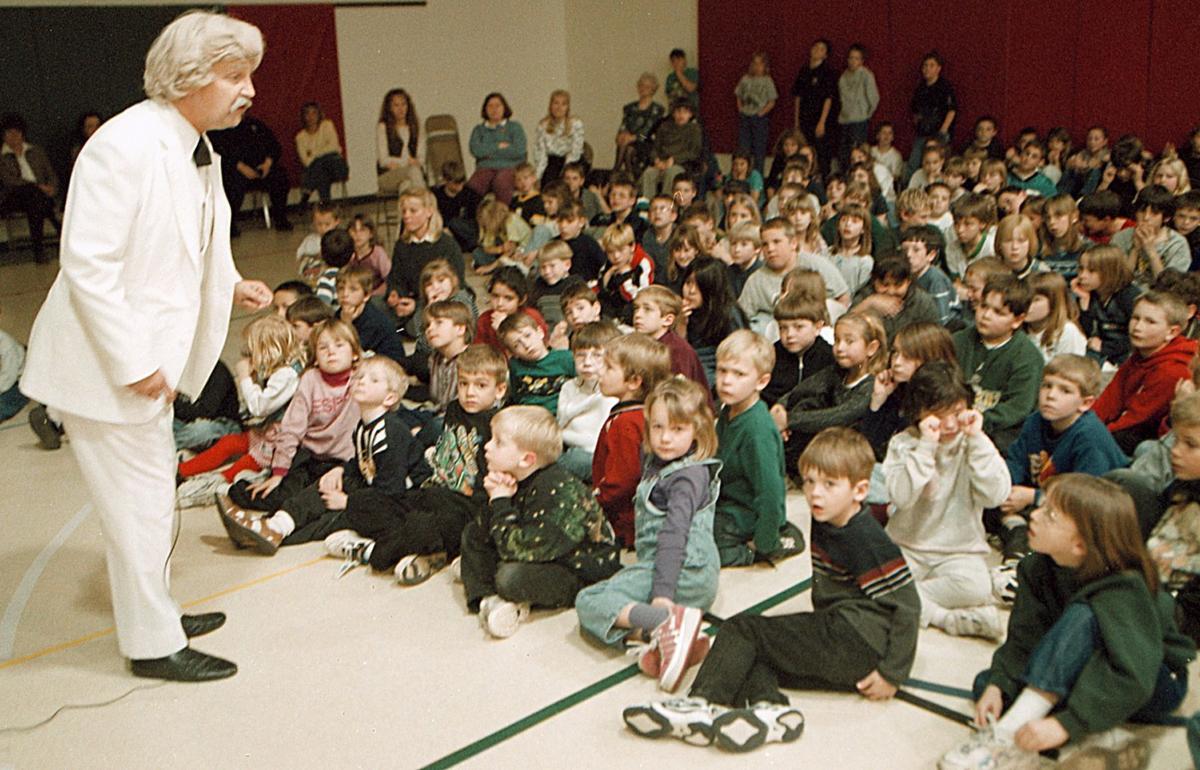 BURLINGTON — Thomas Gilding taught in Burlington for almost 20 years, has toured the country as a Mark Twain impersonator and ran Burlington High School's popular radio station, WBSD.
But one of his greatest achievements as an educator has been teaching his grandson, Sawyer, appropriately named and a current BHS senior, before he retires from teaching this spring.
"That's been a really cool experience that most people don't get to have," Gilding said. "It's a nice capper."
Gilding, who came to Burlington High School in 1997, began his teaching career in Lake Geneva in 1974. He will retire this spring after decades of teaching English, writing and history and overseeing numerous clubs and teams, including the school's FM radio station.
During that first spring he taught in Burlington, Gilding filled in as the teacher in an American literature class. One of his students was future Dallas Cowboys quarterback Tony Romo.
"He was a good student," Gilding said. "He liked it. He was a solid kid."
Since then, Gilding taught numerous classes and advised or coached multiple clubs and sports — everything from the track team to student council to the forensics club (the latter of which Sawyer participates in).
"I have learned so much from students in all of these areas," Gilding said.
Twain sideline
Alongside his teaching career, Gilding has spent more than 30 years perfecting a traveling Mark Twain impersonation. He has committed quotes from the iconic American author and humorist to memory and embodies the character of the man. Gilding even can drive a riverboat, just as Twain did during his varied lifetime.
"That's the cool thing about my Mark Twain," Gilding said. "I'm not just an actor. I can answer questions."
Gilding has performed all over the country, from Las Vegas to the Capitol steps in Madison in front of 10,000 people. Some of his favorite shows are still those he does for kindergartners.
"They treat Mark Twain like he's Santa Claus," he said.
Gilding will continue to perform as the man he calls the first stand-up comedian after his retirement, as well as continuing to oversee the radio station at BHS.
"It'll keep me in education," he said.
Gilding also plans to spend more time with family in retirement. He feels fortunate to have already spent some time with family in his final years of teaching, guiding his grandson through high school.