The four remaining Town Board members — Chairman Ralph Rice and supervisors Jeff Lang, Russ Egan and Richard Isaacson — unanimously voted Thursday night to fill Fettes' vacant Supervisor No. 1 seat in the April 2020 election, during which Lang and Egan's seats will also be up for election. The winner of the Supervisor No. 1 seat will serve a one-year term, whereas Lang and Egan's seat winners will serve standard two-year terms.
But supervisors were divided on what to do in the meantime, with Lang and Egan voting in favor of appointing a new supervisor at the board's November meeting, and Rice and Isaacson voting against that measure. Because the vote tied, the motion to appoint a replacement failed.
"There's an awful lot of people that are interested (in filling the seat)," Rice said. "And then if we appoint somebody, we sort of offend some people, and so I think the simplest way to do it is (not appointing an interim supervisor)."
Lang said he would have preferred to fill Fettes' seat now because it would prevent tie votes from happening throughout the winter and early spring.
"I remain concerned about the fact that we could end up two to two on issues and not be able to make progress," Lang said. "So that's my feeling, is I think we should have five members seated as often as possible."
Fettes' resignation
Fettes, 33, was charged Aug. 22 with two felony counts of patronizing a prostitute and two misdemeanor counts of soliciting a sexual act. Prosecutors last month charged Fettes with entering a place of prostitution with the intent to solicit a sex act, a felony.
Fettes resigned from the Town Board on Sept. 12.
In his resignation letter, Fettes wrote he is "confident I won't be convicted of the charges against me. However, I do not want to be a distraction to the Board and the good work they are doing for the community."
He had been serving as the market president of the Burlington branch of Community State Bank after resigning as register of deeds in April.
Town newcomers
Preceding Thursday's Town Board meeting was an open house for community members to meet some recent additions to the town: Administrator-Treasurer Brian Graziano, Clerk Jeanne Rennie, Supervisor Russ Egan and Highway Foreman Jake Isaacson.
Graziano, the former deputy clerk of courts for Racine County, was hired as the town's new administrator in January. He said he has been a City of Burlington resident for about three years and has prior work experience in the banking and financial industry.
You have free articles remaining.
You're out of free articles
Sign in or create a FREE account to keep reading.
He said he is excited to work as the town administrator because the work utilizes a broad skillset than the deputy clerk of courts position did.
"With courts, it was really interesting stuff and I liked working with the people and everything," Graziano said. "But with the town, it was kind of a mixed bag of working with people's everyday issues, whether it was — I've learned pretty quickly because of all the rain — drainage issues, garbage issues, zoning, taxes, everything. It was kind of more far-reaching than what I was getting at the clerk of courts."
Graziano replaces former Administrator Diane Baumeister, who retired this year after having been in the post since 2002.
"One of the main things I want to do is, the Town of Burlington historically has been fiscally conservative and very responsible; I want to keep it that way," Graziano said. "But I also want to think more outside the box of certain things that we can accomplish as a town and just look at any and all ways to improve the daily lives of the people of Burlington and work closely with this great board that we have, too."
Egan was appointed to the Supervisor No. 3 seat in September to replace Supervisor Barb Ruud, who was also town chairwoman from 2005-07. Ruud died in June at age 76. Ruud had defeated Egan by a margin of 19 votes for the Supervisor No. 3 seat in the 2018 spring election.
"I'm looking forward to trying to keep the town fiscally sound, to keep it running as smart as what we have been already," said Egan, a full-time town resident for eight years and former member of the town's Planning and Zoning Board. He plans to run in the spring at the end of his current term.
Egan, a Gurnee, Illinois, native, acknowledged growth is inevitable but said he does not want to see the town lose its rural character like Gurnee did.
"I watched (Gurnee's Highway) 132 go from two lanes to sometimes 12 lanes," Egan said. "I used to snowmobile where Gurnee Mills is at. I like keeping our country sense about us. You have to have some expansion; you have to do some things. That's going to come, no if, ands or buts. But we don't need to sit here and just blow up."
Rennie, a former bookkeeper for East Troy-based Contract Comestibles and Town of Burlington resident for five years, was hired in July.
"Heidi (Streif, the former clerk who retired in July) left big shoes to fill, because she was in the position for 16 years and had a lot of knowledge, I understand," Rennie said. "So, I'm just trying to ease my way into it, and next year there's a lot of elections that are coming up."
Isaacson was hired as the town's new highway foreman in March. He was previously the Highway Department supervisor for the Town of Dover for five years. He is a lifelong Town of Burlington resident and is the son of Richard Isaacson.
"I live in the Town of Burlington, so I just wanted to work in the town that I live in, basically, and I really like the people," Isaacson said.
Isaacson said he has no major plans for the town's roads and simply wants to continue the level of work delivered by former Highway Foreman Dave Larson, who retired in January.
Maxwell Street Days
Merchants lined up in downtown Burlington for its annual Maxwell Street Days, this past weekend, July 26-27. 
Maxwell Street Days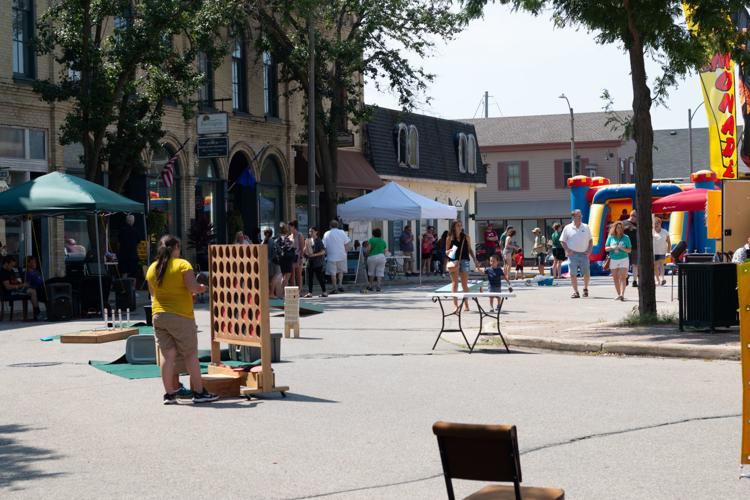 Maxwell Street Days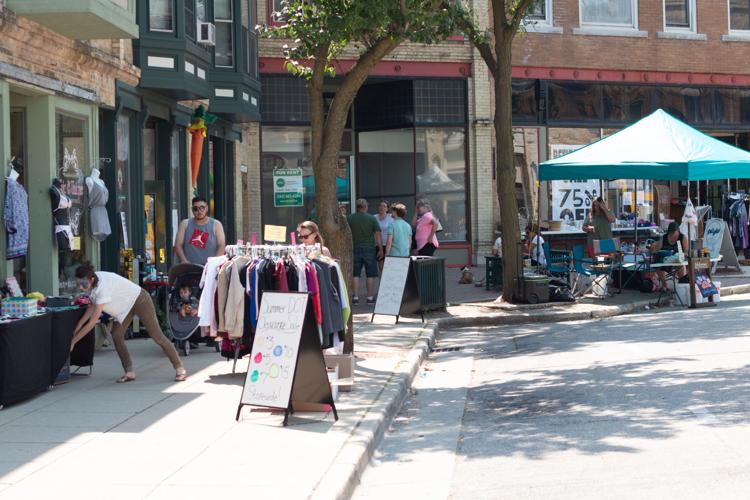 Maxwell Street Days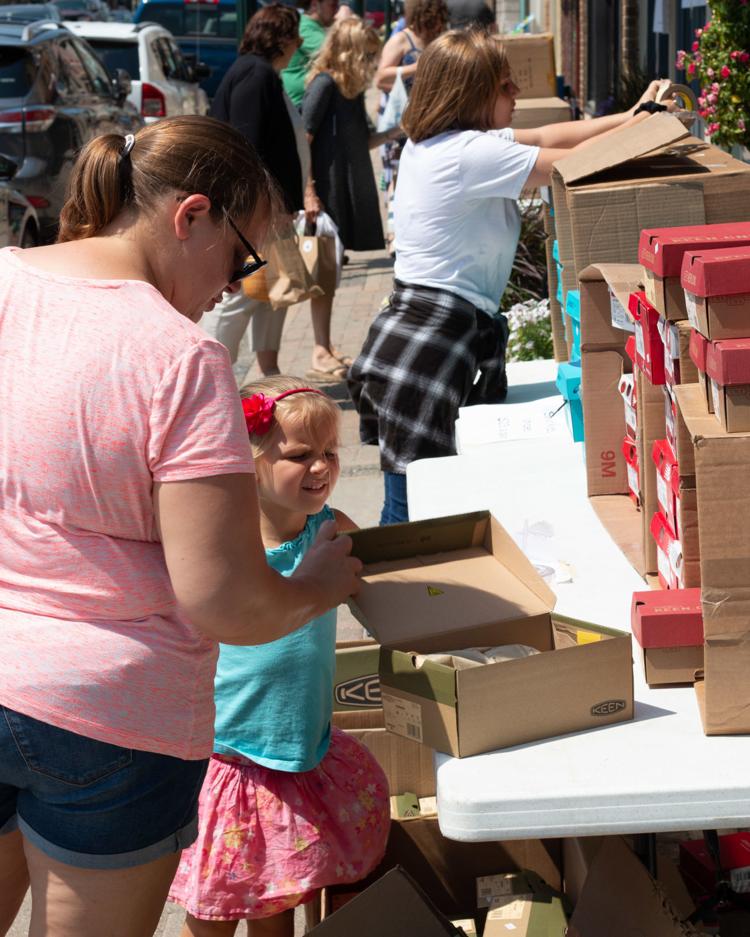 Maxwell Street Days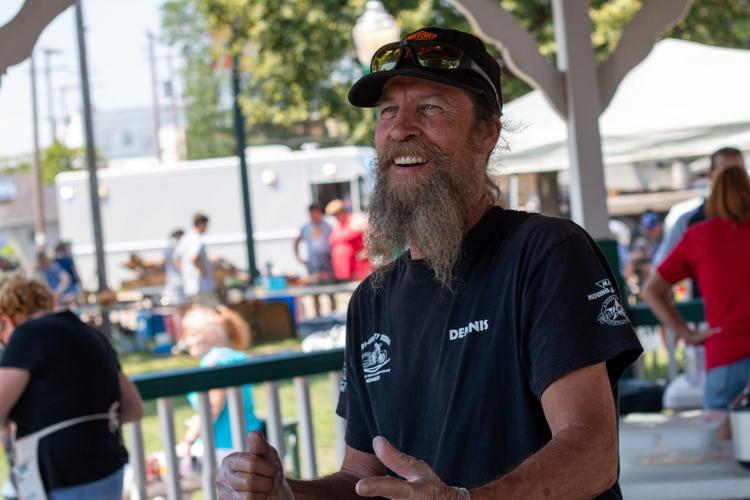 Maxwell Street Days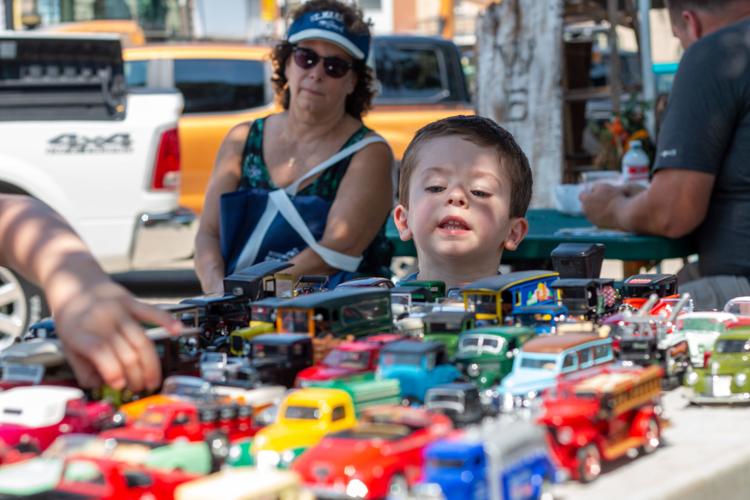 Maxwell Street Days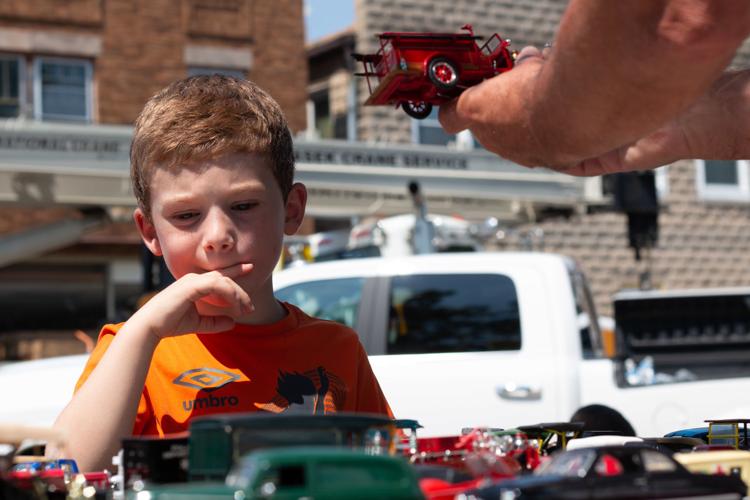 Maxwell Street Days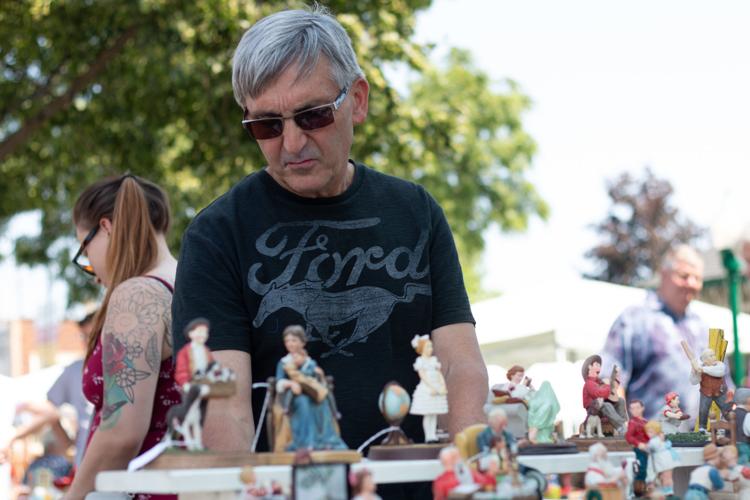 Maxwell Street Days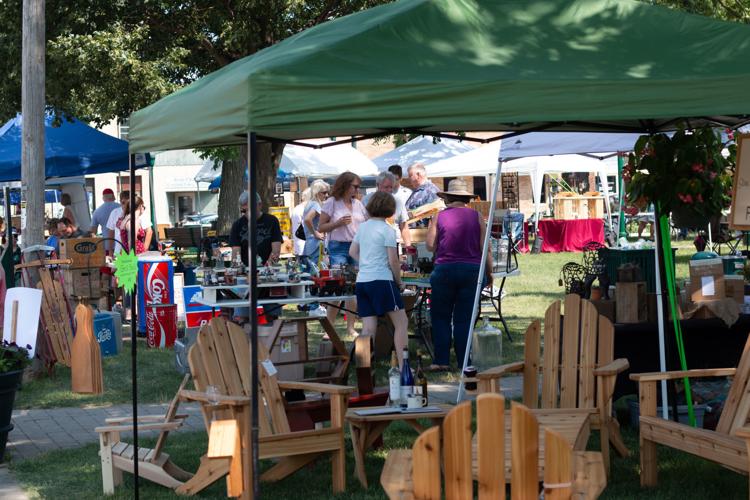 Maxwell Street Days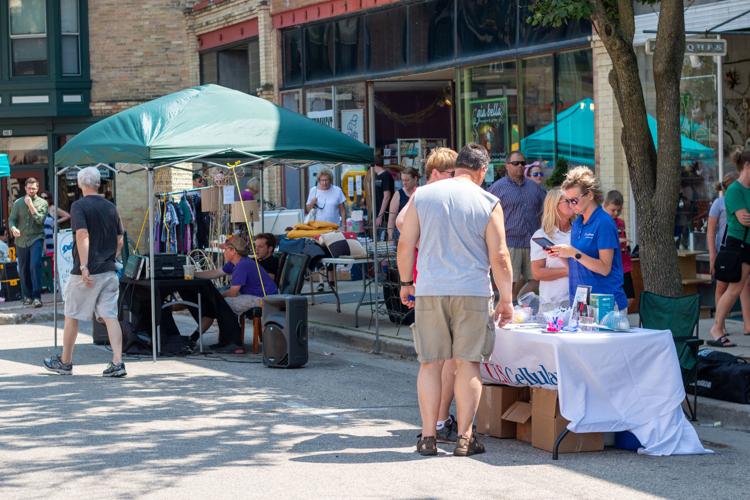 Maxwell Street Days