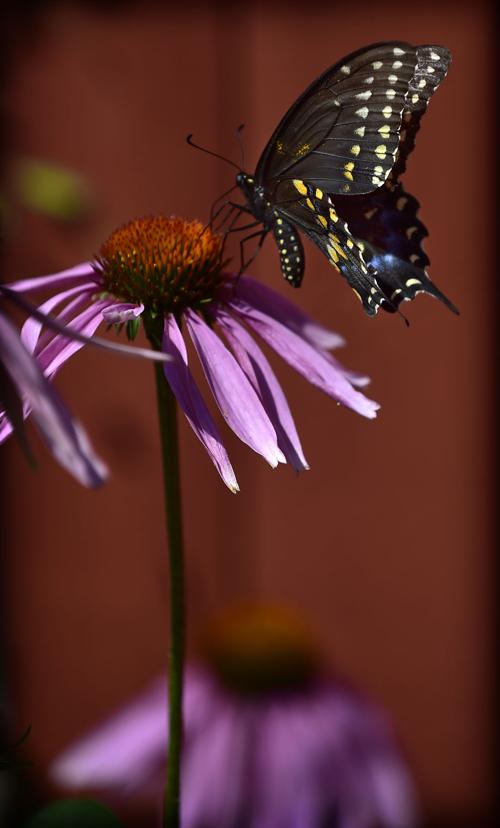 RACINE — Collect the trash, pull the weeds, shut the garage doors, and tidy the yard.
The beautification judges are coming to town.
A pair of international judges will arrive in Racine July 10 and spend three days evaluating the city for the international Communities in Bloom competition.
Racine is one of only four American communities being evaluated this year, said Melissa Kaprelian-Becker, a Racine County Board supervisor who is in charge of the Discover Racine group. The international category covers locations in North America, Europe and Asia.
The judges, Bob Ivison from England and Ed Hooker III from Camp Springs, Maryland, will evaluate Racine for its community involvement, tidiness, environmental action, heritage conservation, urban forestry, landscape and floral displays.
"I am always putting together projects and ways for residents to get involved in their community, all with the hopes to not only improve places and spaces, but to build civic pride," Kaprelian-Becker said. "Our residents, businesses, municipalities, schools, organizations, parks, and waterways really make Racine something special."
Communities in Bloom is a Canadian nonprofit organization committed to fostering civic pride, environmental responsibility, beautification and to improving quality of life through community participation and a national challenge.
You have free articles remaining.
The city has a long and successful history with the organization. Racine won a national criteria award in 2012. In both 2012 and 2013, judges implored Racine to try the international competition, Kaprelian-Becker said.
"These judges have traveled to hundreds of communities and really saw something special here in Racine," she said. "We made 2016 the year to go international."
City residents can meet the judges at the welcome ceremony 8:15 a.m. July 11 at Monument Square. The event will include food, entertainment, and gifts for those attending.
In the international category Racine is competing against Edmonton, Alberta, Canada; Loughborough, Leicestershire, England, and Norwich City, Norfolk, England. The other American cities being evaluated by judges this year are Estes Park, Col., Fairhope, Ala., and Morro Bay, Cailf., according to the Communities in Bloom website.
The results of the national and international competitions will be announced in Regina, Saskatchewan in October.
On the Communities in Bloom website, Racine's entry tells a story of transformation from a declining downtown into a vibrant economic and social node.
"The harbor has morphed from a commercial center into recreational hub. Many new businesses have located downtown and throughout the county. The marina and beaches are a focal point for many Lake Michigan recreational events, and sought after regionally and nationally," the website said.
"Residential areas are well maintained, tastefully landscaped and offers welcoming neighborhoods that span the past century," the website said. "Affluent communities and humble enclaves seamlessly blend and affirm that this is a real place, this is Racine."