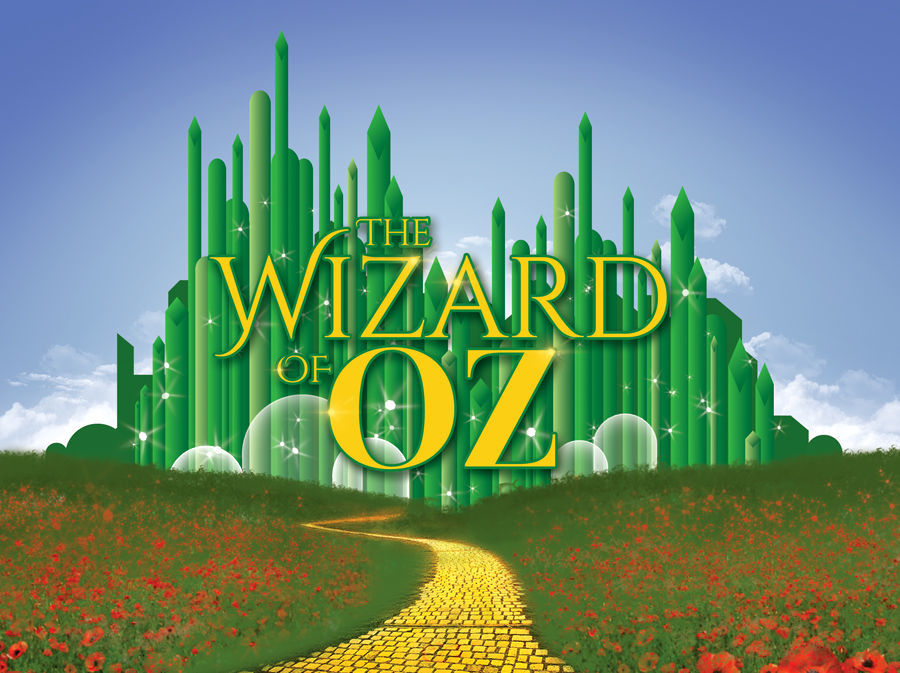 RACINE — "The Wizard of Oz" will be an unforgettable adventure over the rainbow during its sold out run Dec. 13-22 at the Racine Theatre Guild (RTG), 2519 Northwestern Ave.
Dorothy is swept away from her life in Kansas by a twister and ends up in the magical land of Oz. She journeys down the Yellow Brick Road to get back home, meeting witches, a scarecrow, tinman and lion along the way. With her friends, ruby slippers, and brains, heart, and courage in tow, Dorothy discovers the importance of family and home.
Based on the beloved novels and 1939 movie, "The Wizard of Oz," the production brings together 31 cast members and even more crew to create each memorable performance. For brother and sister Charlie and Ella Cimbalnik, it will be their second time sharing the stage at RTG; Ella as a tree and ensemble member and Charlie as the coroner and ensemble.
Charlie, a seventh-grader at Gilmore Fine Arts School, and Ella, a junior at Horlick High School, were both a part of RTG's "A Christmas Carol: The Musical" last year. Charlie also appeared in "Joseph and the Amazing Technicolor Dreamcoat" in 2017 while Ella was in the cast of "Grease" this summer. The mother, Erin, has also begun helping backstage. What has kept them coming back is the experience they have had and the connections they have made at RTG.
"The directors and instructors here treat even the kids like adults," Ella explained. "Things are expected of you. And coming here is just a really good, positive theater experience."
The siblings have been rehearsing for the past two and a half months. While each has their own strengths and styles of preparation, they can agree on one thing.
"I like dance rehearsals," Charlie said.
"Dance rehearsals are always fun," Ella added. "The dances for this show are so good."
Choreography is just one of the key elements that tie everything together Charlie explained.
"I feel like blocking's really cool too. You have music, you have dances and then you're just putting it all together. But I feel like the best part about this show is the wigs. There's pineapple wigs. Afros. Weird wigs."
All those wigs are necessary as most of the ensemble are juggling two roles or more. They have multiple costume, makeup and hair changes to go through in a very short period of time.
"I've only had one costume before," Charlie shared. "Now I have four, so it's a learning experience."
"There's always people backstage helping you, so I've never really been worried about not making it out on stage on time," Ella said. "The crew members are great. They've got your back."
The crew plays an essential role in keeping the musical moving not only during the public performances, but also the 10 school outreach shows sponsored by SC Johnson. Students from local schools will attend "Oz" and get to talk to the cast and crew after each performance.
For Ella, those performances mean the most because they are what inspired her to get on stage.
"I remember going to the outreach program when I was in elementary and middle school. And that's why I decided to do theater, because of 'Bridge to Terabithia.' It was a fun experience. The cast was so good and the talk back was so good. I was like, I'm going to do this."
Now, the Cimbalniks are impatiently waiting for opening night to arrive, sharing the experience with both the audience and cast and crew.
"I like performing in front of audiences," Ella shared. "I feel like the audience is really what ties it all together and brings out the best performer in you."
"It's like another family," Charlie shared. "It's like having those people you don't see every day so when you see them it's pretty special. And the show really is all about family and love."
Performances are sold out for "The Wizard of Oz" shows, but tickets for the rest of the Racine Theatre Guild's 82nd season are available at the Racine Theatre Guild. Call 262-633-4218, go to racinetheatre.org or visit the box office weekdays from noon to 6 p.m.
Get local news delivered to your inbox!
Subscribe to our Daily Headlines newsletter.