RACINE — The Échelon Gallery is a candy shop for fashion enthusiasts in Racine. 
Light gray walls and lush black-and-white marble floors let the slate of colorful street-style clothing and accessories — some printed and embroidered with the Échelon logo and original designs, some from other vendors and brands — take center stage. 
It's a kaleidoscope of a retail store, and each pop of color pulls you in to discover what's waiting in that particular section.
Mike Gosa, owner and designer at the Échelon Gallery, 3801 Monarch Drive, says he wants customers to walk into his store and feel like there's something there for them.
"Whether you're going for a comfy look or something high-end, we carry something for everyone," said Gosa, 30. 
He added: "The style that's in you is on you," which is also the slogan of the store, which opened in October.
What sets it apart from other retail stores, Gosa said, is it's a one-stop shop: not only can you buy things to add to your wardrobe, but you can get your hair, makeup and nails done at the salons the Échelon Gallery houses.
Gosa shares the space with Captivate Your Beauty LLC, a nail salon, and the Slay Sisters, who offer a range of beauty services like hair and makeup. 
"When I was a little kid, my mom used to take me here, there," Gosa said. "I asked, 'Why can't it all be in one place?' "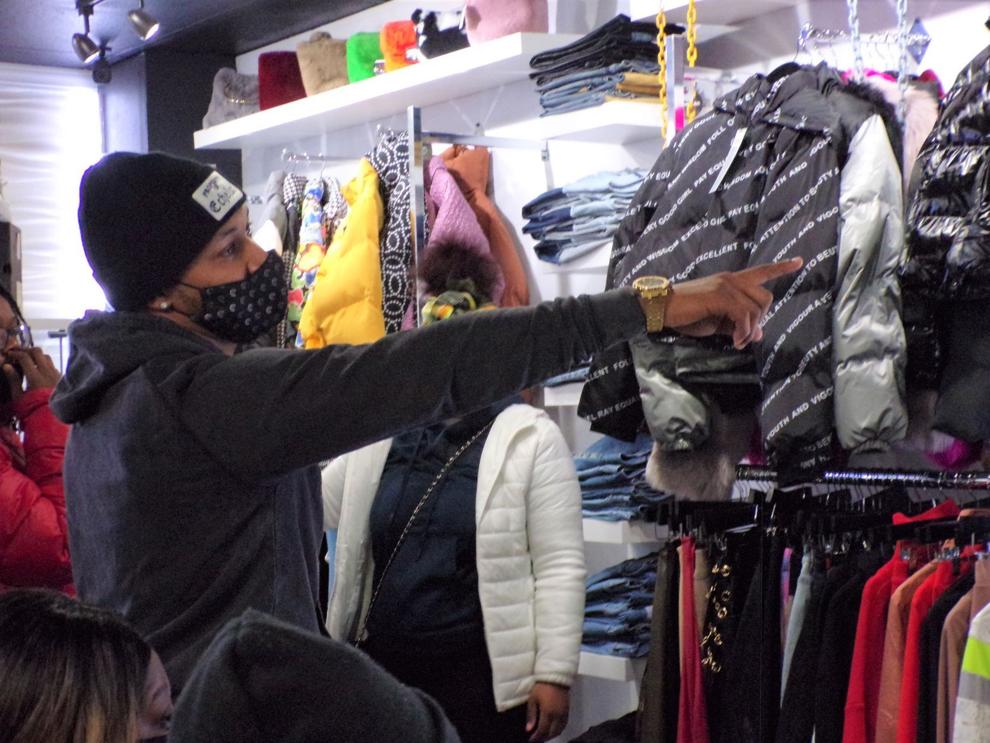 A playroom for style
The Échelon Gallery carries clothing for men, women and children. Its name refers to military rankings, said Gosa, who was an engineer in the military. He said it represents the uniqueness in all of his customers.
"I figured that everyone has their own individual ranking about themselves," Gosa said.
The store is only open on the weekends for the public to come in and shop, because in the earlier half of the week, Gosa dedicates blocks of times for private shopping appointments. Customers can book time for Gosa to style them and help them find their style.
Gosa has designed a lot of the store's clothing himself, partnering with Arnie's Screen Printing Company in Kenosha to make his visions come to life, but said he also has direct relationships with vendors across the world to ensure everything being sold is handpicked. 
Gosa said he took a trip from August 2018 to February 2019, visiting four countries and 12 U.S. states seeking inspiration and education from boutiques and clothing stores he visited. 
"I bundled it all up and made it Échelon," Gosa said.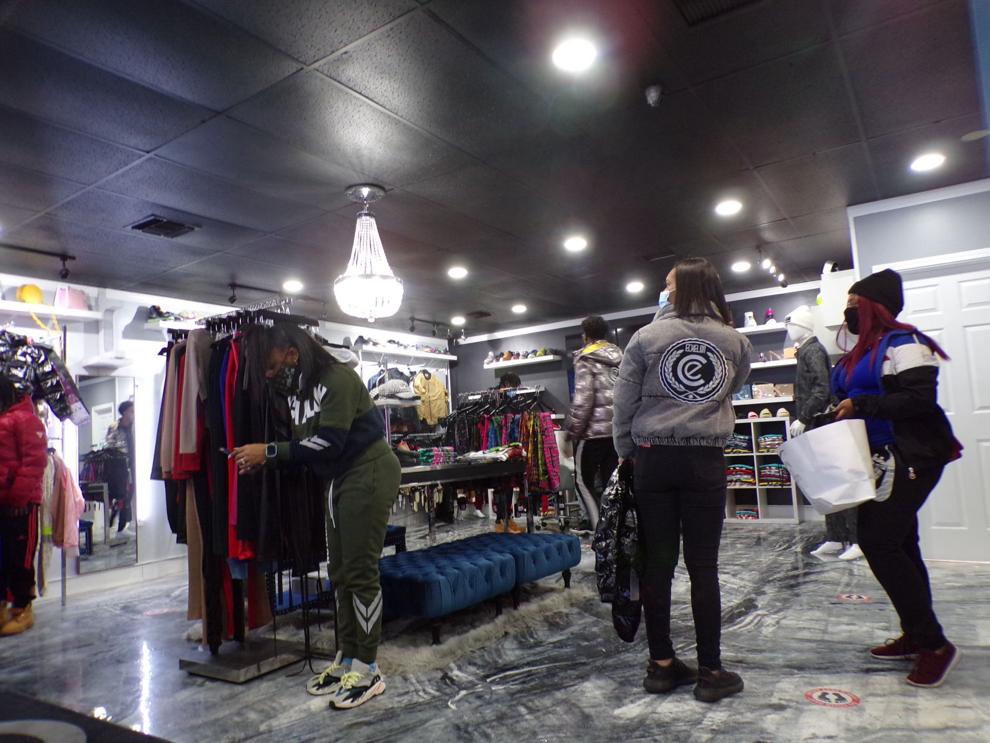 'I dedicate all this to him'
Gosa is a creative jack of all trades. He's a photographer and a graphic designer; he said he taught himself graphic design at the age of 12. He started his company, MoneyMike Graphics, by making graphics for MySpace profiles, CD covers, birthday flyers and more. 
But his growing interest in creative entrepreneurship kicked off when his grandfather won the lottery and bought him his first higher-end camera.
"My family and friends, they're my best motivators and my best supporters," Gosa said.
Gosa said he was in Japan for military duty when Johnson died. "I came home and I said I was gonna make a difference for him," he said. 
Gosa is also following in the footsteps of his father, Mike Gosa, who ran his own business, Instyle Hair Design.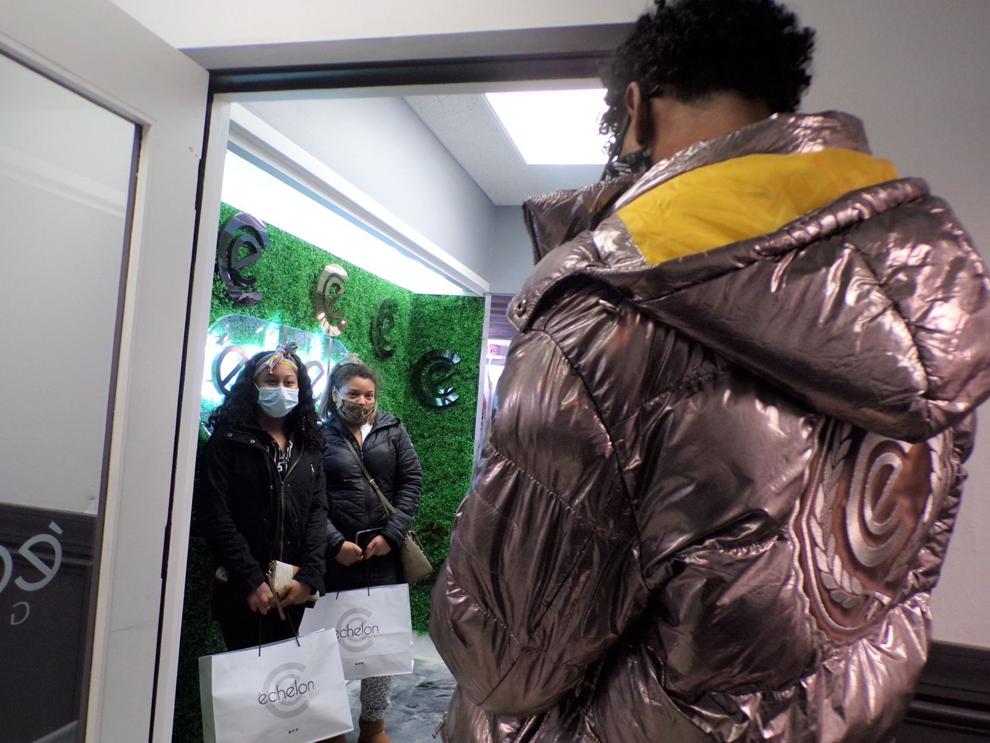 Joining a strong slate
Having a strong support system has kept Gosa going, he said. The people who come to work with him on the weekends are his friends who volunteer to help. 
"I had a pop-up shop back in August (2020)," Gosa said. "They all volunteered to help and they stayed." 
Dricka Jackson, 26, a volunteer and close friend of Gosa's, said what he does is nothing short of amazing. 
"He supports everything I do, so I wanted to support him," Jackson said. "Seeing his vision ... I wanted to be a part of that." 
Gosa, originally from Chicago but raised in Racine, said he wanted to bring something like the Échelon Gallery to his hometown because there was a lack of it.
"People say, 'Oh, it's just Racine, you don't have to do this,' " Gosa said, referring to offering a more luxurious shopping experience than what may be expected in a small town. "But we can treat Racine like Chicago. We can be just as big."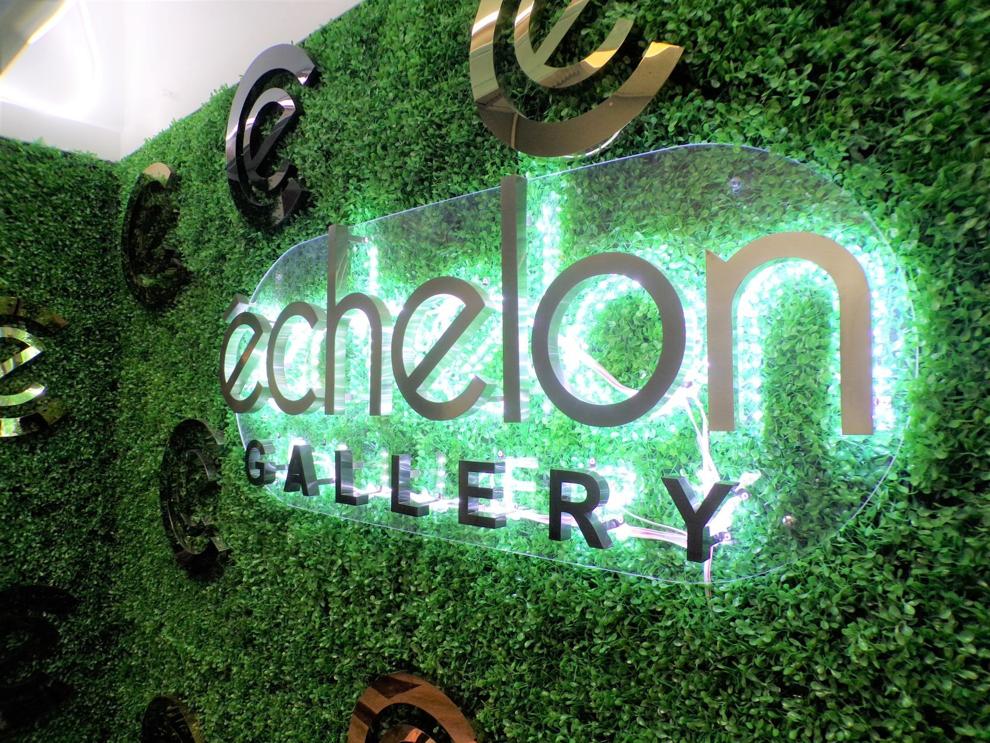 The Échelon Gallery joins a slate of black-owned businesses in Racine, and Gosa said they have all formed a community where everyone helps out. 
"We have worked together to create a brand of small-owned black businesses here in Racine that will become big," Gosa said. "We're not gonna stay small forever."
Steve Bennett, who co-owns Envy Fits and Fashion in Downtown Racine, said he has known Gosa ever since he was a little kid. "It's nice to see him follow in his father's footsteps," Bennett said.
For more information on visiting the Échelon Gallery, check out its Facebook at facebook.com/theechelongallery. The store is open for public browsing on Thursday from 12 to 8 p.m., then Friday and Saturday from 10 a.m. to 9 p.m. 
Get to know The Échelon Gallery IN PHOTOS, a one-stop shop for street style right in Racine
An eye-catching entrance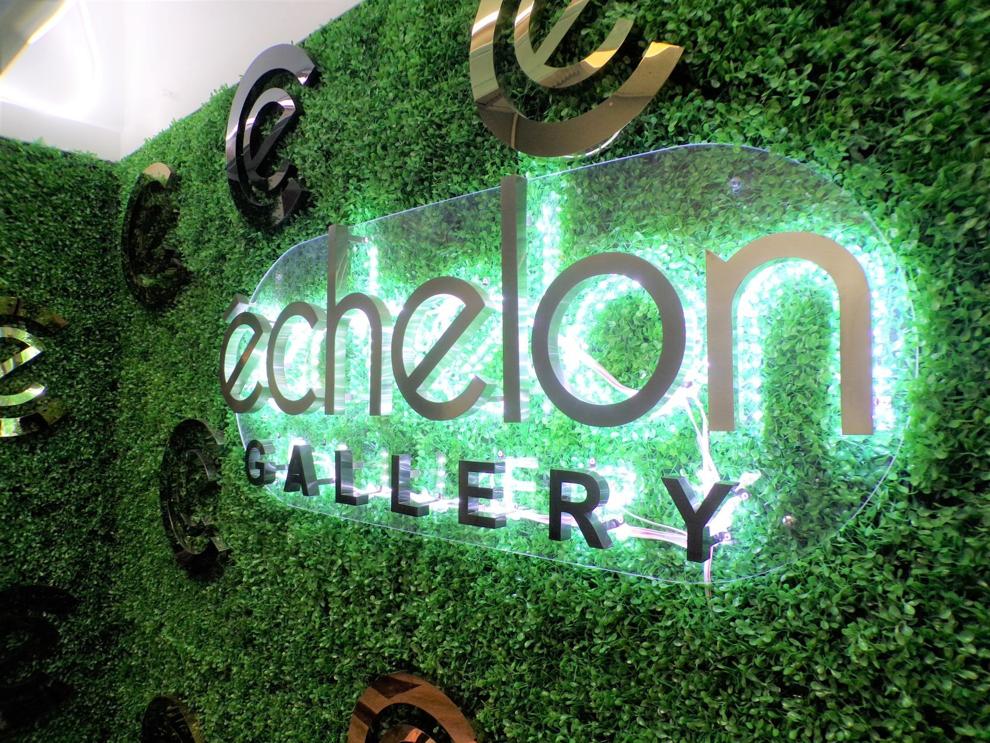 Let's get styling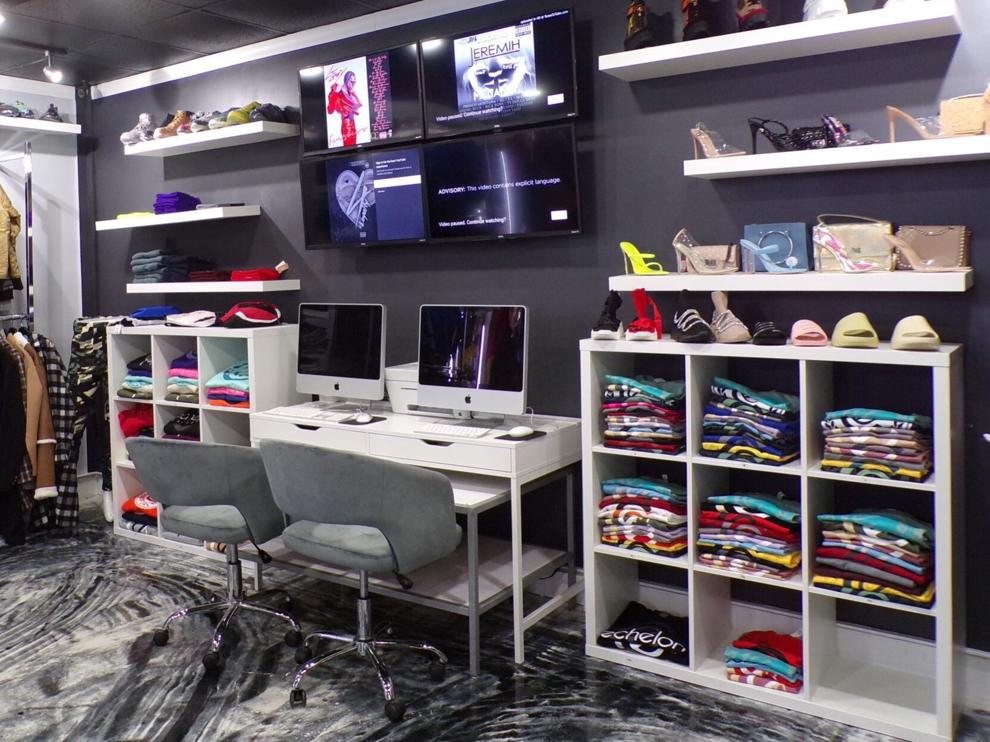 Part playroom, part clothing store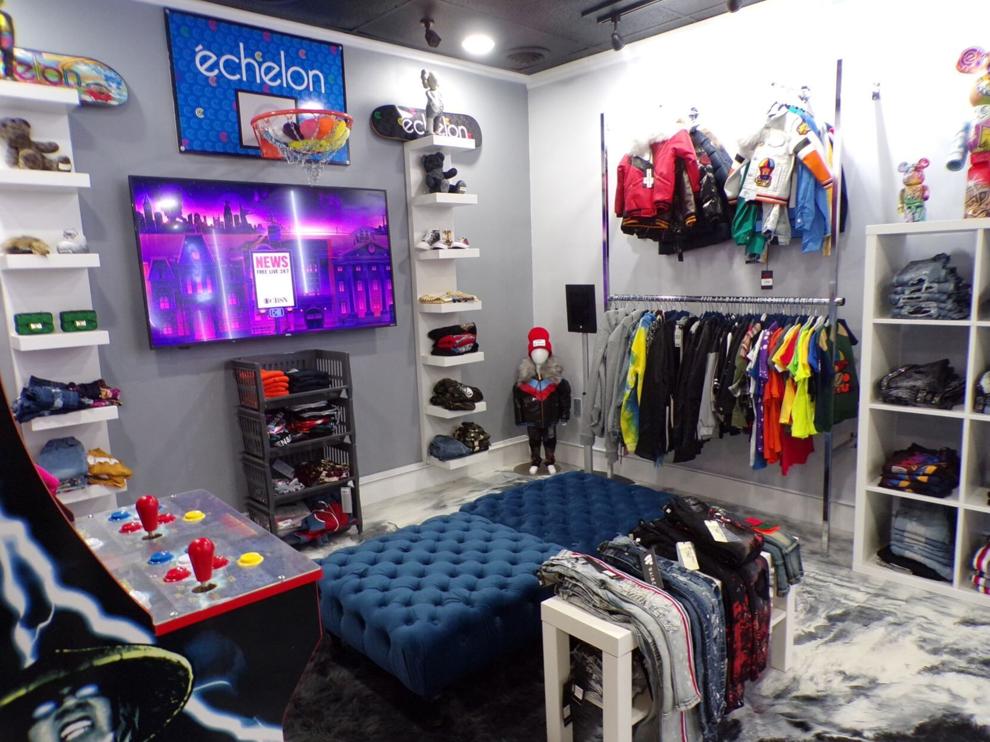 Full of colorful art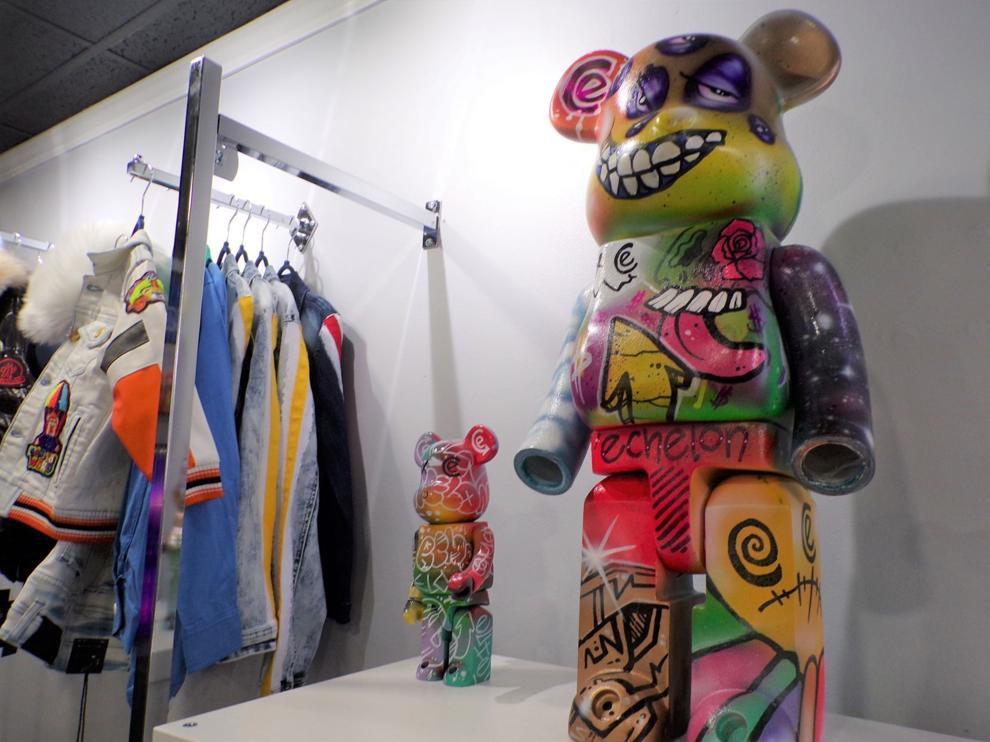 Unique graphic t-shirts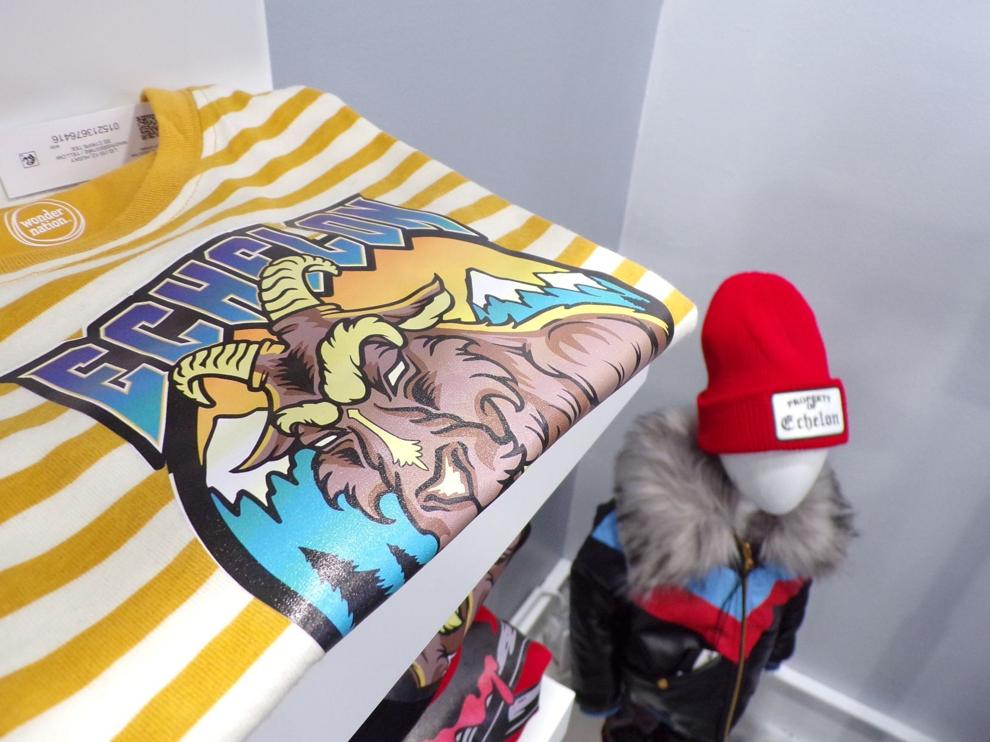 Captivate Your Natural Beauty LLC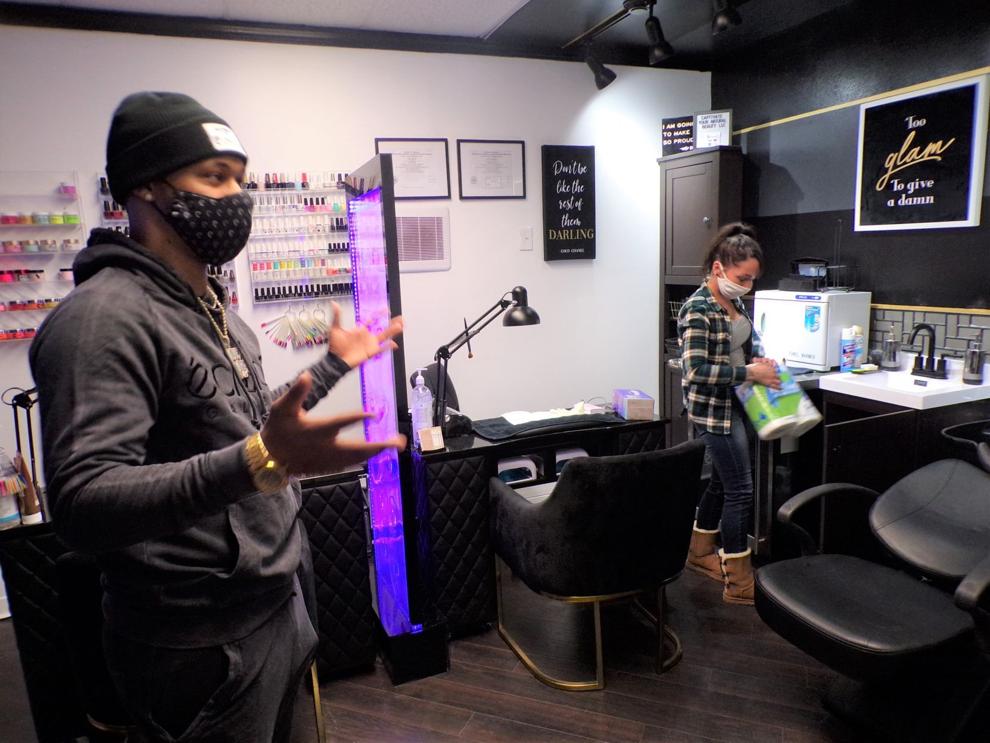 Getting the right shot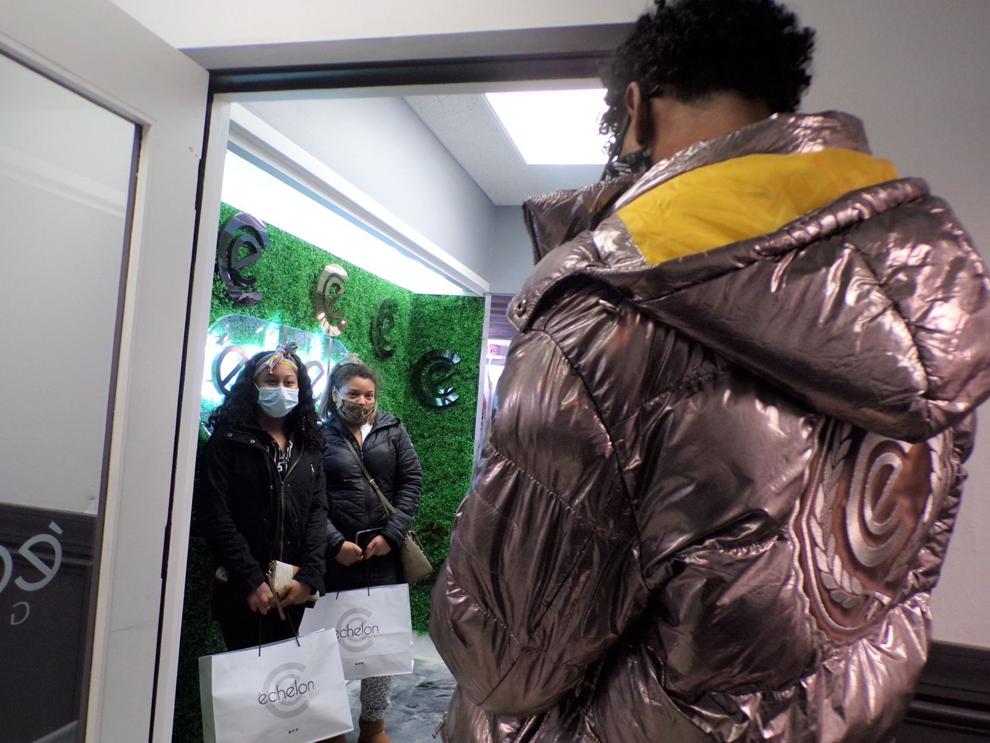 Styled to perfection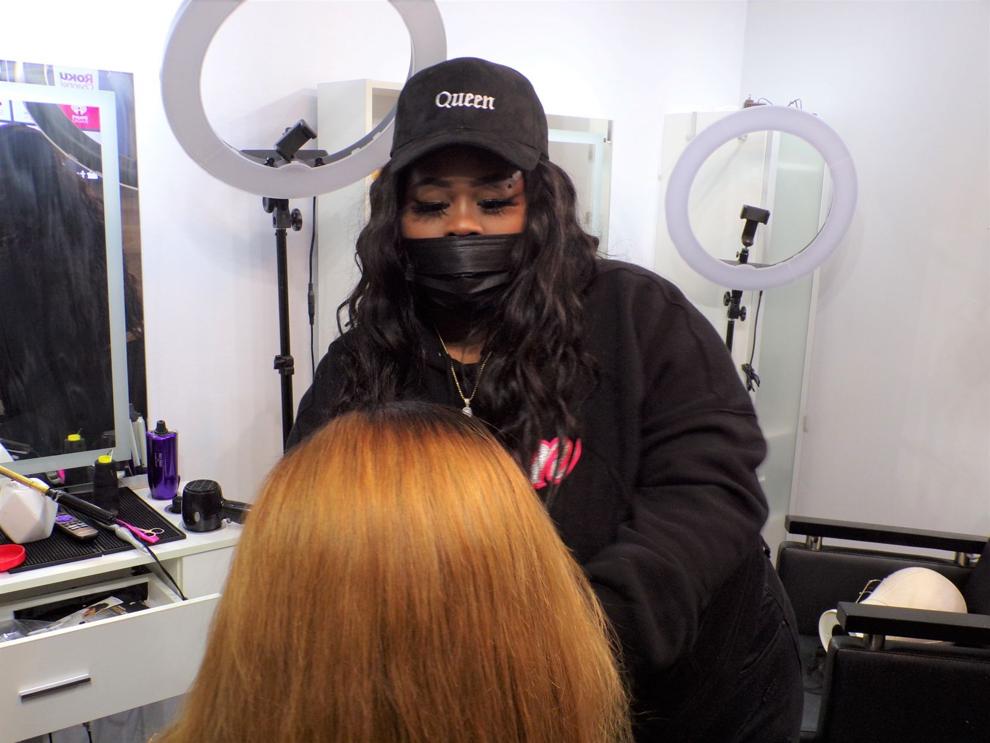 A busy Saturday afternoon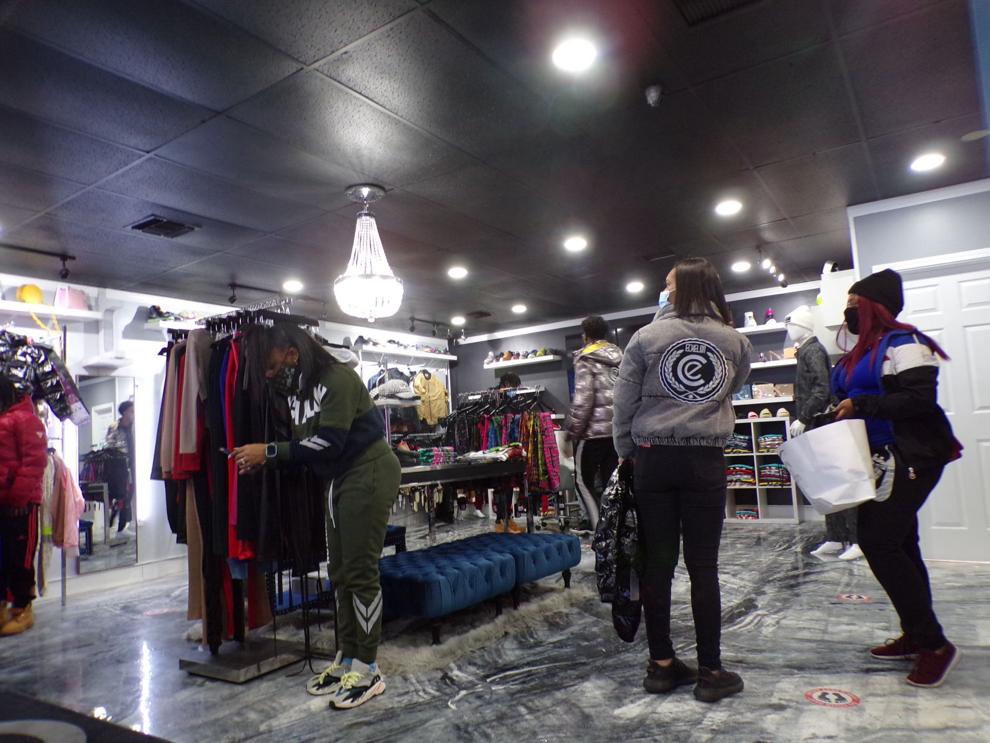 Helping customers choose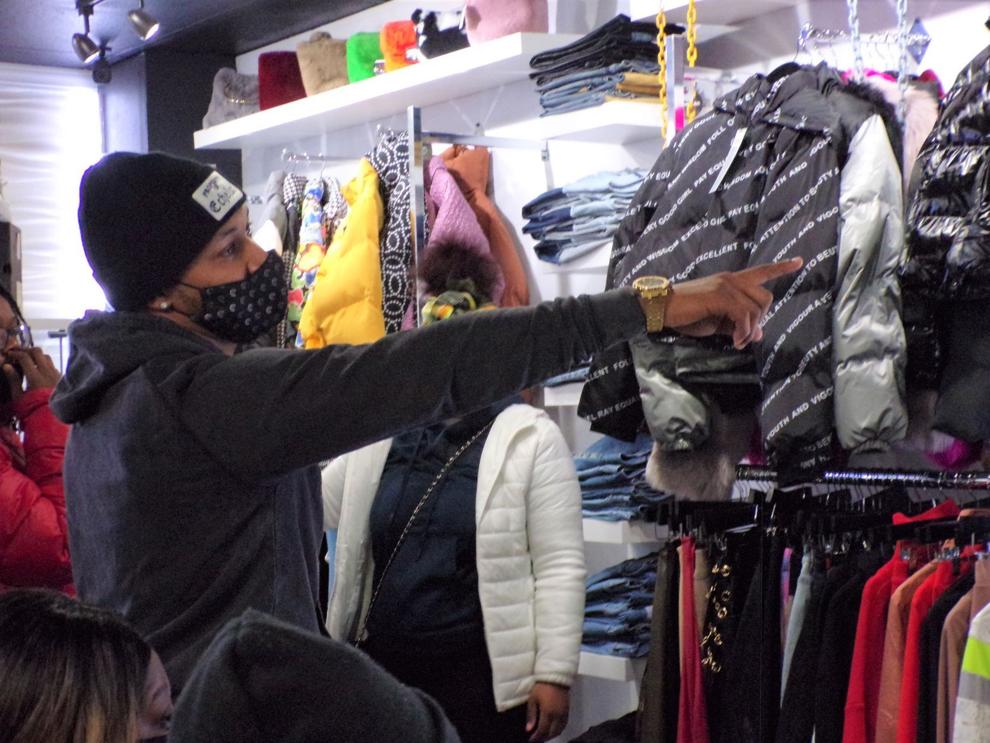 Outside the store