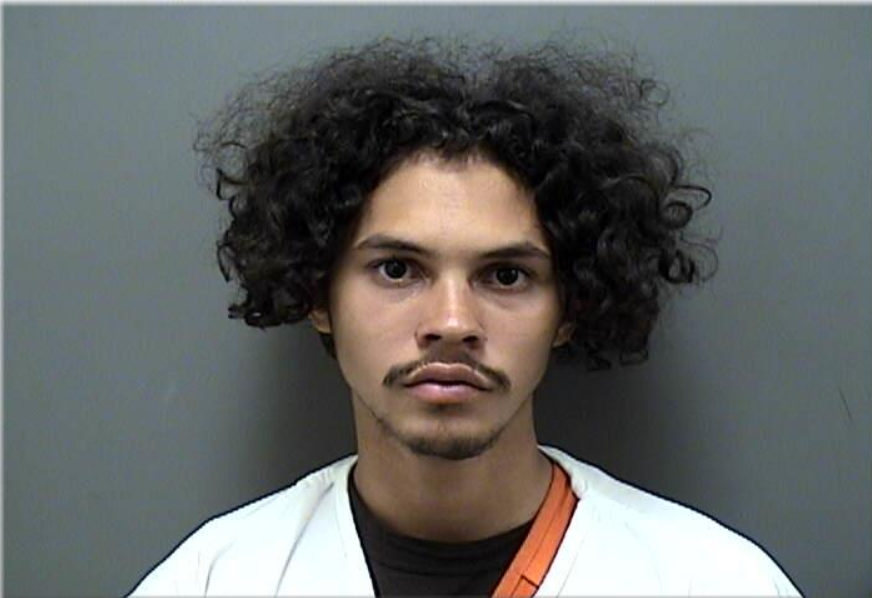 MOUNT PLEASANT — A suspect with an active warrant for alleged armed robbery was found in a traffic stop, fled from police officers in his vehicle and struck another vehicle in a gas station parking lot before being taken to Racine County Jail on Monday.
According to a press release from the Mount Pleasant Police Department, officers conducted the traffic stop on Highway 20 and Emmertsen Road. The vehicle, which had three occupants, was stopped for a traffic violation but had a strong odor of marijuana coming from inside it.
An officer tried to investigate but the front passenger jumped into the driver's seat and fled the scene. An officer attempted to deploy his Taser, but it did not work and the suspect fled south on Emmertsen Road.
The suspect was then pursued by officers. Upon approaching 16th Street and South Emmertsen Road, the suspect ditched the vehicle and continued to flee on foot. He threw a small black pistol into some bushes, which was later found by the Mount Pleasant K9 Unit. 
The suspect was found by officers and taken into custody without further incident. He was identified as Jaysen Massie, 18, of Racine.
Massie had an active warrant for armed robbery from the Racine County Sheriff's Office. He said he fled due to having a warrant for his arrest. During his flight, he struck another vehicle in a Speedway gas station parking lot. The driver was uninjured.
Massie was taken to the Racine County Jail on "a multitude of charges." The other occupants of the vehicle were released to their own recognizance. The incident is still under investigation by the MPPD.