Nick McDaniel, the area director for regional swim school Catch the Wave, is looking to change that.
"Drowning is a year-round risk," he said. "For me, it's all about educating about that risk."
Catch the Wave is headquartered in South Beloit, Illinois, with a second school in Janesville. A third location will begin teaching all-ages classes on March 4 in Racine at Xperience Fitness, 5201 Washington Ave.
What is it?
Catch the Wave utilizes well-paid instructors (starting at $16 an hour) to teach students water safety. Although teen- and adult-focused classes are available, the majority of Catch the Wave's students are younger than 9. The youngest learners are only 3 months old.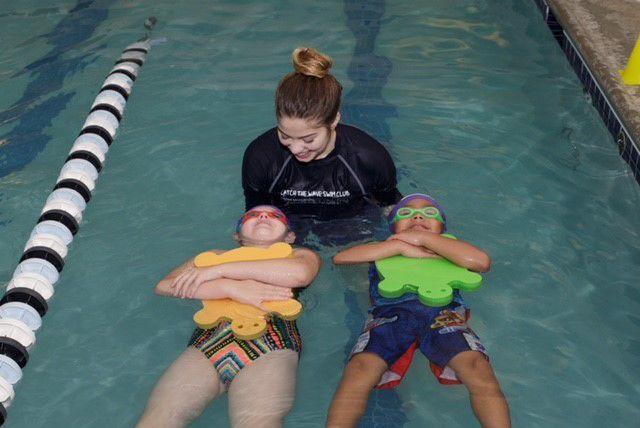 "We pay teachers well above the industry standard," McDaniel said. "In a nutshell, we hire based on personality. We want the best person working with our little ones.
"Even with babies, we can teach them instinctively to roll over and float on their back … From there we go into (swimming) stroke development," McDaniel continued. "Only we do that in the area, that I'm aware of at least."
Class sizes are capped at four or six students, depending on the age group, and cost $17 per lesson.
"We want to individualize that attention," McDaniel said.
Students, or their parents, pay on a class-by-class basis. Enrollment can end at any time, if the swimmer feels like they have learned enough through twice-a-week classes.
Their own pool?
Although classes will start in Xperience Fitness' pool, McDaniel hopes that Catch the Wave may one day have its own, dedicated facility in Racine. The same goes for the Janesville, where space is leased by the business.