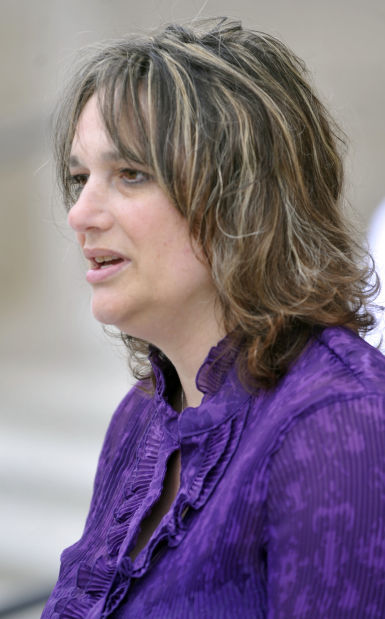 RACINE COUNTY — A new television advertisement for Gov. Scott Walker's re-election campaign features a prominent Racine County survivor of domestic violence.
Teri Jendusa-Nicolai appears in a new ad promoting anti-domestic violence initiatives under Walker. The ad was rolled out Tuesday to coincide with Domestic Violence Awareness Month in October.
Jendusa-Nicolai of Wind Lake was nearly killed in an attack 10 years ago after she went to her ex-husband's home to retrieve her children. She has since become heavily involved in domestic violence-related causes.
In the ad, Jendusa-Nicolai talks about the attack and praises Walker's efforts to combat domestic violence. She says she has worked with him on finding funding and creating new laws.
"He has fought to provide resources for victims, and I trust him to continue fighting for another four years," Jendusa-Nicolai said in a news release issued Tuesday.
Democrats, including Walker's opponent in the Nov. 4 general election, Mary Burke, have attacked Walker's handling of women's issues. They have charged that the governor has worked to restrict access to birth control, has opposed abortion rights and repealed a law related to equal pay.
The topic gained national attention last month when Democratic National Committee chairwoman Debbie Wasserman Schultz said Walker "has given women the back of his hand," a comment which she later walked back.
The Burke campaign did not provide a comment about the ad Tuesday.
Walker touted nearly $15 million the state has geared toward domestic violence prevention and protecting domestic violence victims since he took office. The campaign also cited several bills Walker has signed into law that help domestic violence victims, such as protections for victims granted a restraining order and increased penalties for repeat offenders.
Jendusa-Nicolai has worked with local and state officials on domestic violence measures following the 2004 attack, in which her ex-husband beat her with a baseball bat, bound her with tape and stuffed her into a garbage can. She was found about 26 hours later in a storage unit in Illinois, barely alive and slipping in and out of consciousness.