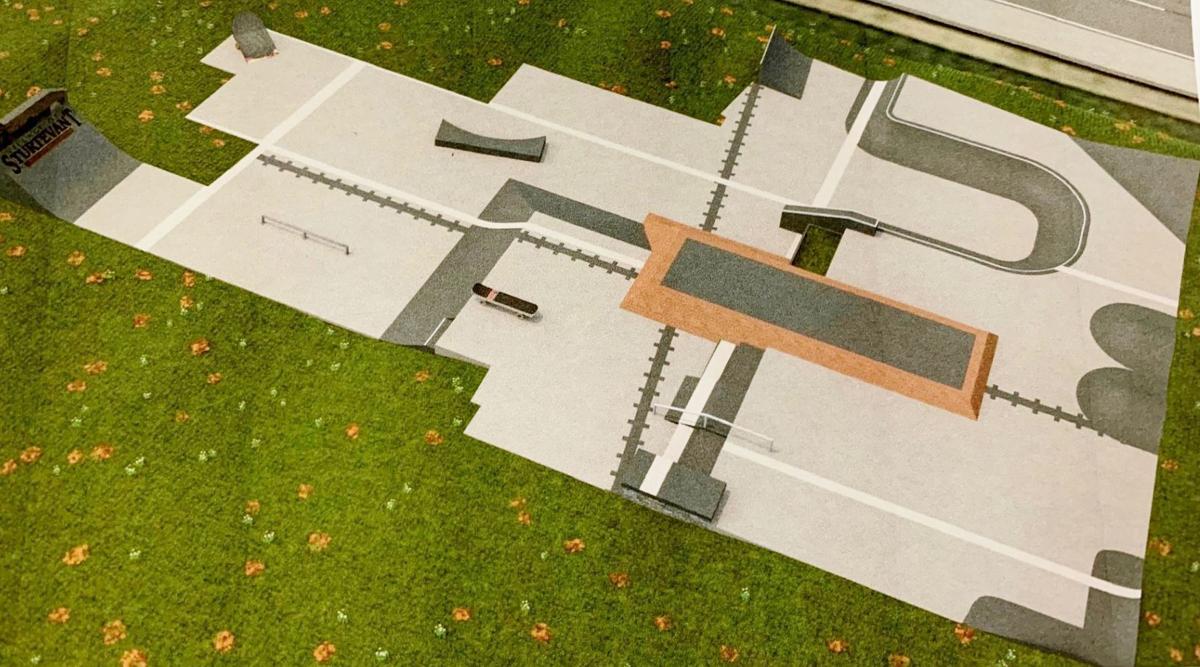 STURTEVANT — The long-sidelined idea of building a skate park in Sturtevant's East Park now appears ready to start moving toward reality.
On Tuesday evening, meeting as a committee of the whole, the Village Board discussed the sole bid the village received when it rebid the project. All trustees sounded ready to accept that $230,000 bid from Evergreen Skateparks of Portland, Ore., at next Tuesday's official board meeting.
The $230,000 bid was $5,000 more than the board had budgeted for the project, but in a roughly $5 million annual village budget, that should not be a problem, Trustee Jason Eckman said.
The Village Board has been talking about the possibility of adding a skateboard park as a new amenity since December 2017. At that time the board voted to hire American Ramp Co. for $5,000 to advise on and design a skateboard park; the company would then also oversee the construction of the skateboard park.
You have free articles remaining.
But that relationship has not panned out, and in late June the board had decided to rebid the project.
Evergreen has earned high praise from the City of Eau Claire's Parks Department, trustee Dan Moore said earlier.
On Wednesday, Moore said work on the skate park could start as soon as late this summer or early fall if all preconstruction documents are finalized. The work should take about six to eight weeks, he said.
The design calls for a skate park in the shape of the Village of Sturtevant as seen from above, Moore said; one section is 56 feet by 71 feet, and another section is about 40 by 55 feet for a total park size of about 6,300 square feet.
Tuesday evening, in response to a question, Moore said the skate park will be about one-third the size of East Park, located at 2845 87th St. He also said it will be built in the farthest part of the park from the homes adjacent to the park.
The skate park's features are expected to include an open bowl, quarter pipes, bank ramps, floating corner bank, double rollover, radius grind box and more.