BURLINGTON — For the second year in a row, Burlington High School is facing allegations that members of its football team have used racial slurs during or after a game.
The group known as Burlington Coalition For Dismantling Racism said that unidentified football players "hurled racial slurs" Friday at members of the opposing Westosha Central High School team.
Burlington Area School District officials said they are investigating the situation.
Although the investigation is ongoing and no findings have been announced, the school district issued a plea for parents to help combat signs of racism in the community.
"Instead of directing anger at the district, share frustration with the parents who allow their kids to use racial slurs," officials said in a statement issued Monday. "The community needs parents to hold their kids accountable."
Stay connected with local news, sports and politics. Unlock six months of unlimited access for only $1. 
Members of the football team separately were among several students disciplined last year following another incident, in which students went into a school construction site and one of them spray-painted the "N-word" racial slur.
Several racially charged incidents like that one prompted the state Department of Public Instruction last April to issue a finding that Burlington school administrators had permitted a "racially hostile environment" in the schools. District officials have since been working with state regulators to implement reforms aimed at correcting the problem.
Allegation
The Burlington Coalition For Dismantling Racism — whose leadership was at the center of the earlier state investigation — said the new incident occurred Friday, just after the Burlington football team had defeated Westosha Central 20-17 in a game played on Burlington's home field.
The group stated that Burlington players directed racial slurs at opposing team members after the game.
In a statement issued on Facebook, BCDR urged supporters to attend a Burlington Area School Board meeting scheduled for Monday night (scheduled to conclude after The Journal Times went to press) and to deliver a message demanding action against the alleged offenders.
Referring to the ongoing reform efforts in partnership with the state, the group stated: "We are watching how they handle this racist incident." Adding, "The leadership must administer discipline that reflects the severity of the offense."
Districts in communication
No details of the Friday incident have been disclosed by the district.
BASD Board members were scheduled to meet at 7:30 p.m. Monday at the high school, 400 McCanna Parkway.
Westosha School District Administrator John Gendron said in an email Monday that his district, too, had spoken with its own football players and had provided information to Burlington about what happened Friday.
Gendron said information had been flowing between the two school districts throughout the weekend and Monday.
"After speaking with Burlington officials," he wrote, "we are confident that they will conduct a full and thorough investigation into the matter."
Burlington district officials said they were working with Westosha in an investigation that they said began when allegations of "unacceptable language and racist comments" surfaced almost immediately after Friday's football game.
According to the district's statement, administrative and athletic staff stayed at the school late Friday night and all day Saturday trying to interview students, coaches, referees and others who might have witnessed what happened.
"The Burlington Area School District does not tolerate racist behavior," officials said. "We take all allegations seriously and complete thorough investigations."
The incident occurred on a night when football fans at the game marked the 20th anniversary of the 9/11 terrorist attacks on the United States.
"The focus of Friday night's game should have been an opportunity to come together as a community to remember the events of 9/11 and honor local first responders," the district said. "We commemorated a time when the United States came together — no matter the ethnic, political or social backgrounds — to heal as a nation."
Photos: Second-ever Juneteenth celebration in Burlington draws a diverse crowd to mark holiday
Welcoming sign at Burlington Juneteenth event at Echo Park in Burlington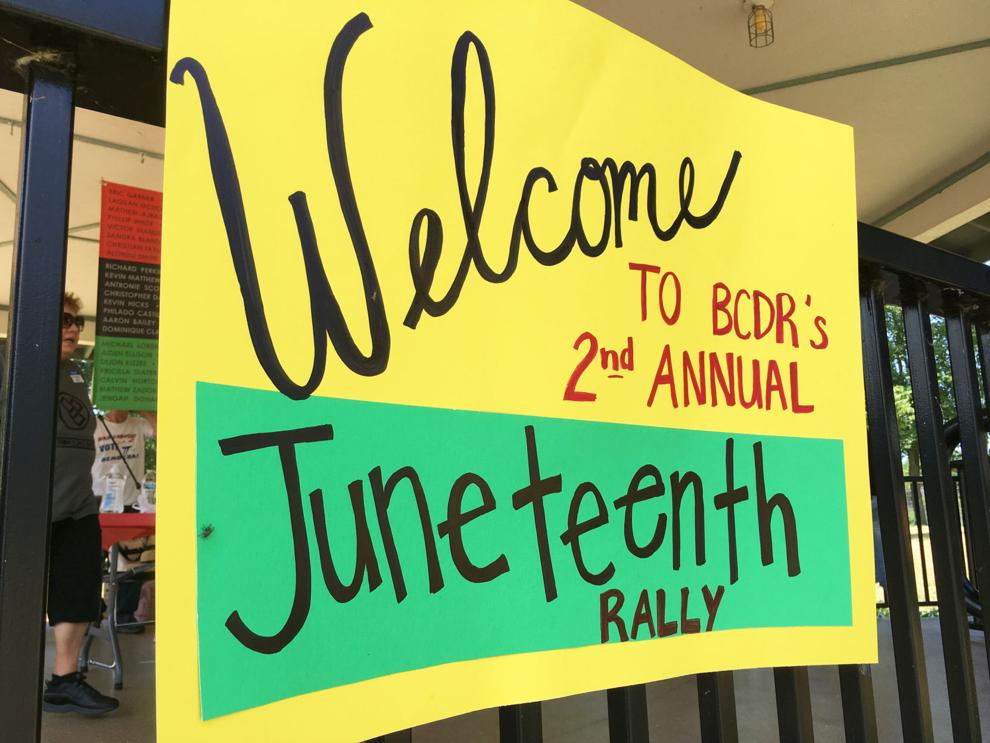 Harley Bagley, 5, joins other dancers on stage at Burlington Juneteenth event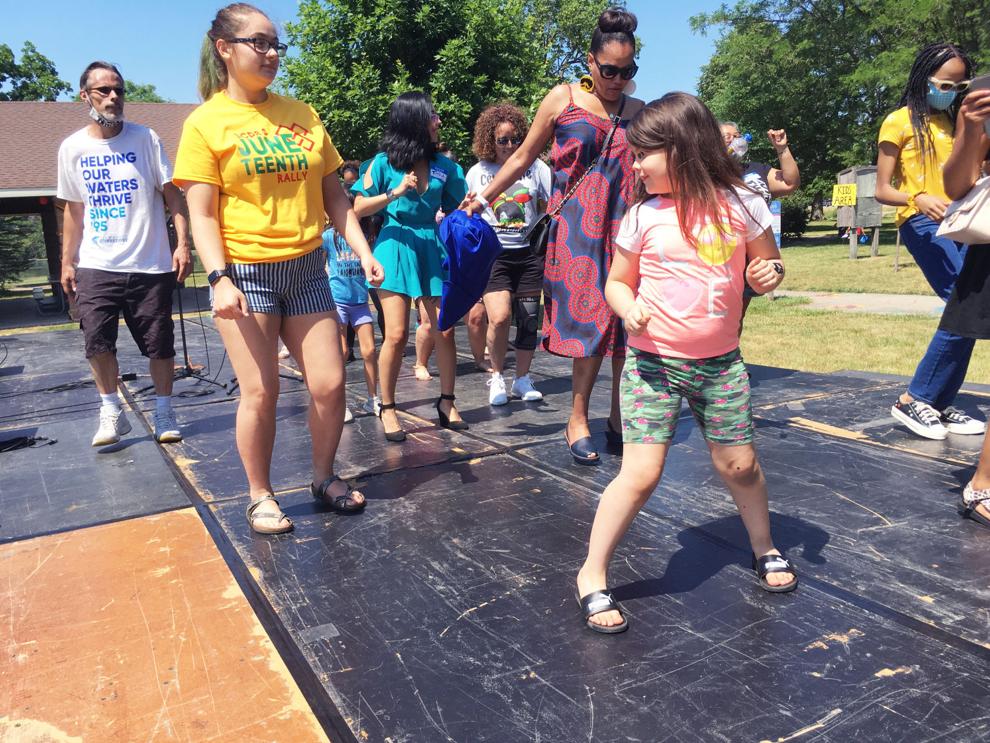 Brooke Bell and mother Monique Abujana and friend Casey Sellers at Juneteenth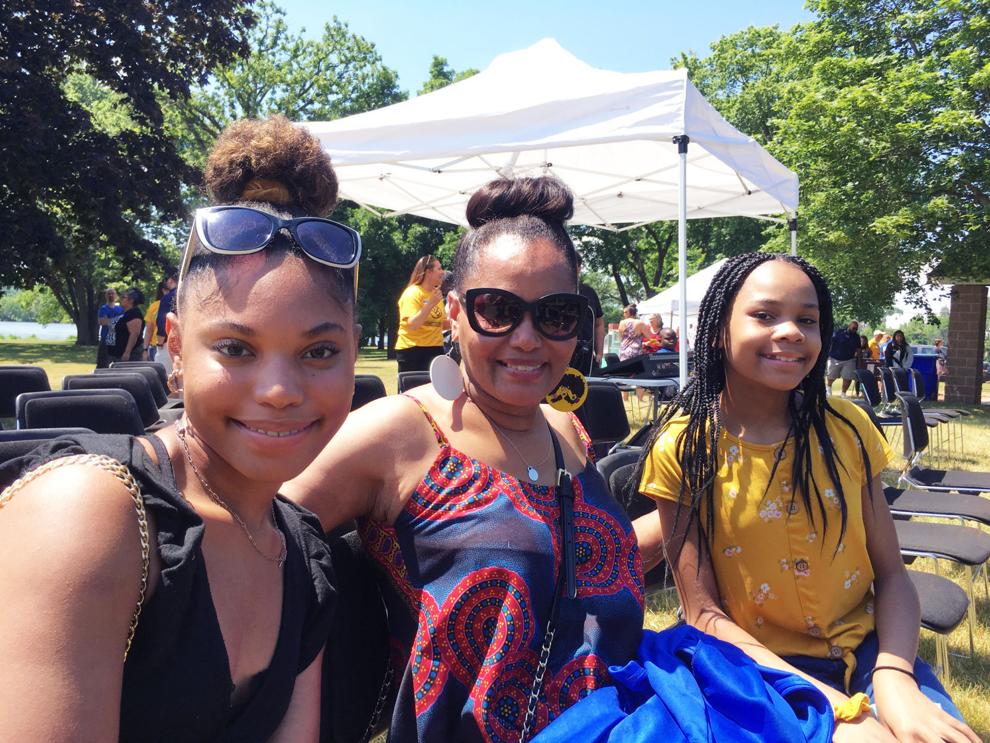 Organizer Darnisha Garbade welcomes crowd at Juneteenth event in Burlington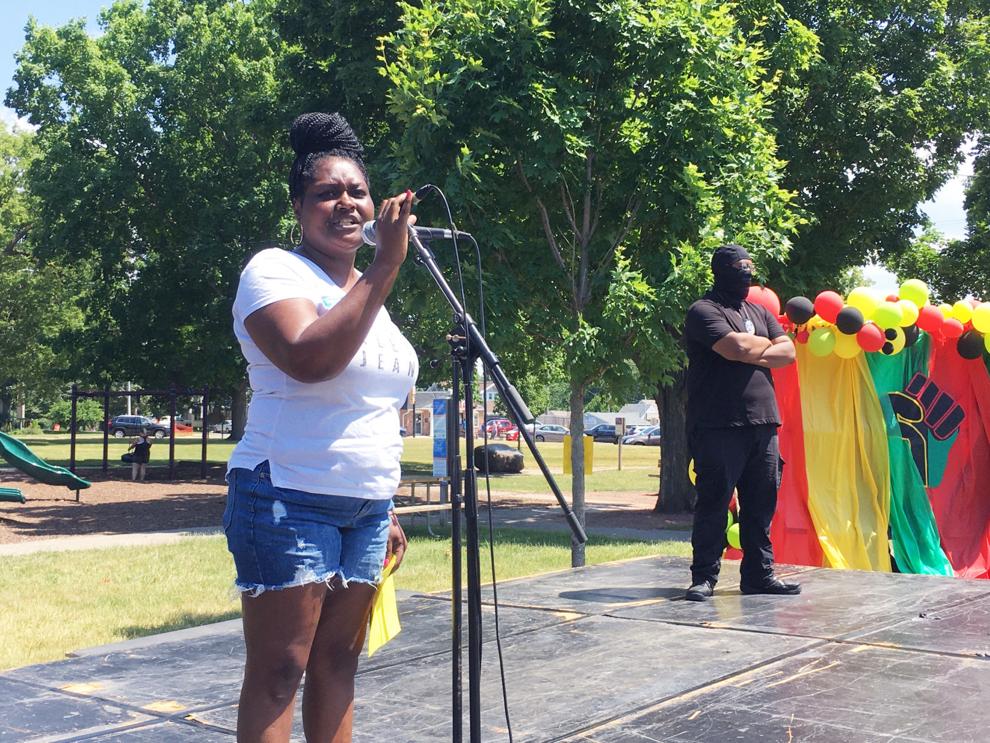 Hannah McMartin and father Bill McMartin at Juneteenth event in Burlington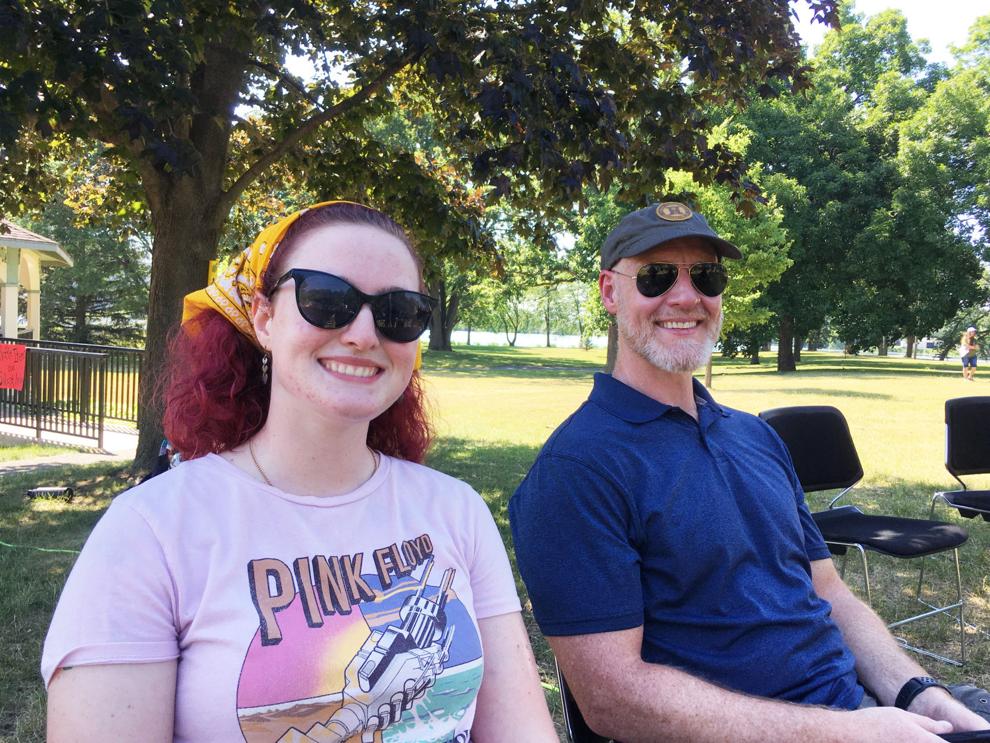 Dance troupe Signature Dance entertains at Burlington Juneteenth event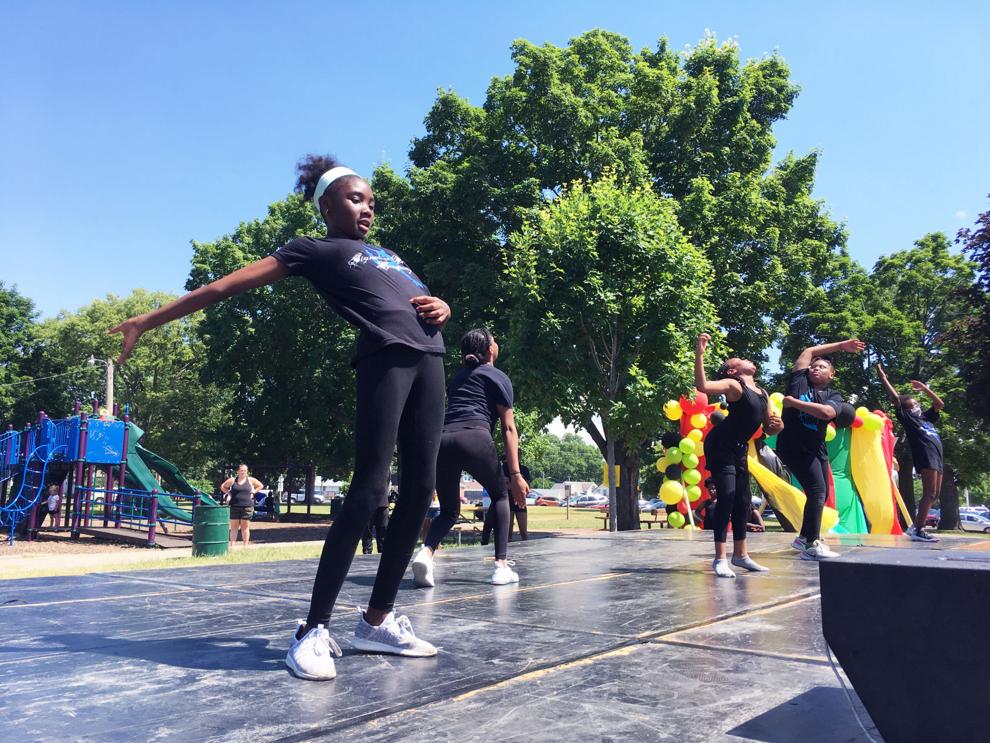 Jacob Mersberger and Jeanne Heyer have fun in photo booth at Burlington Juneteenth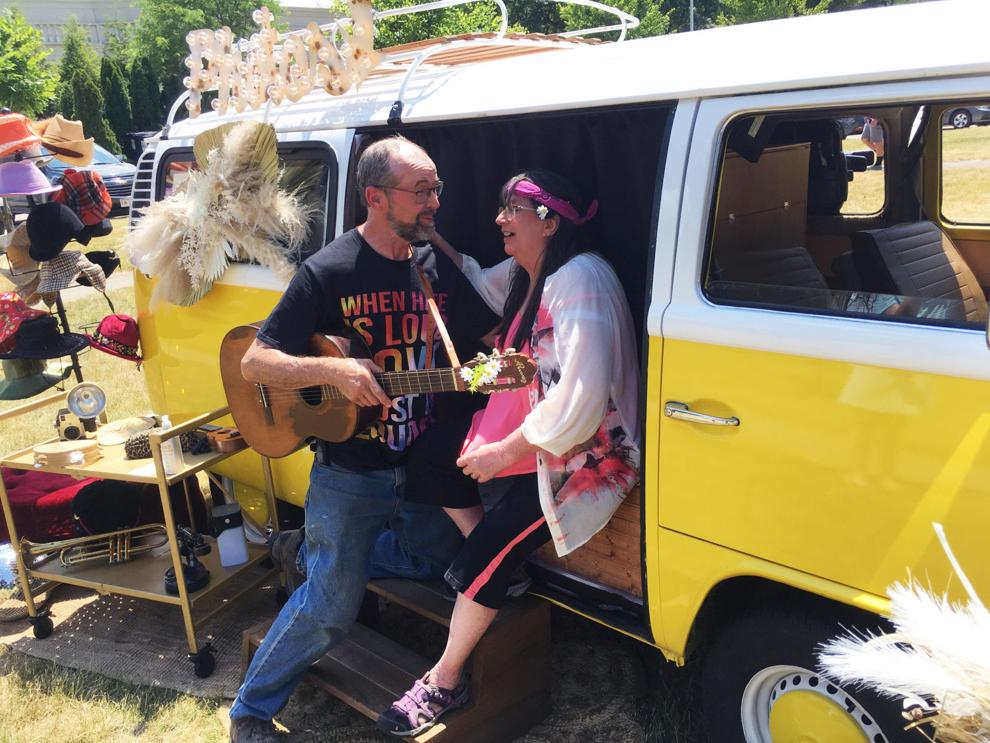 Line dance gets people moving at Juneteenth event in Burlington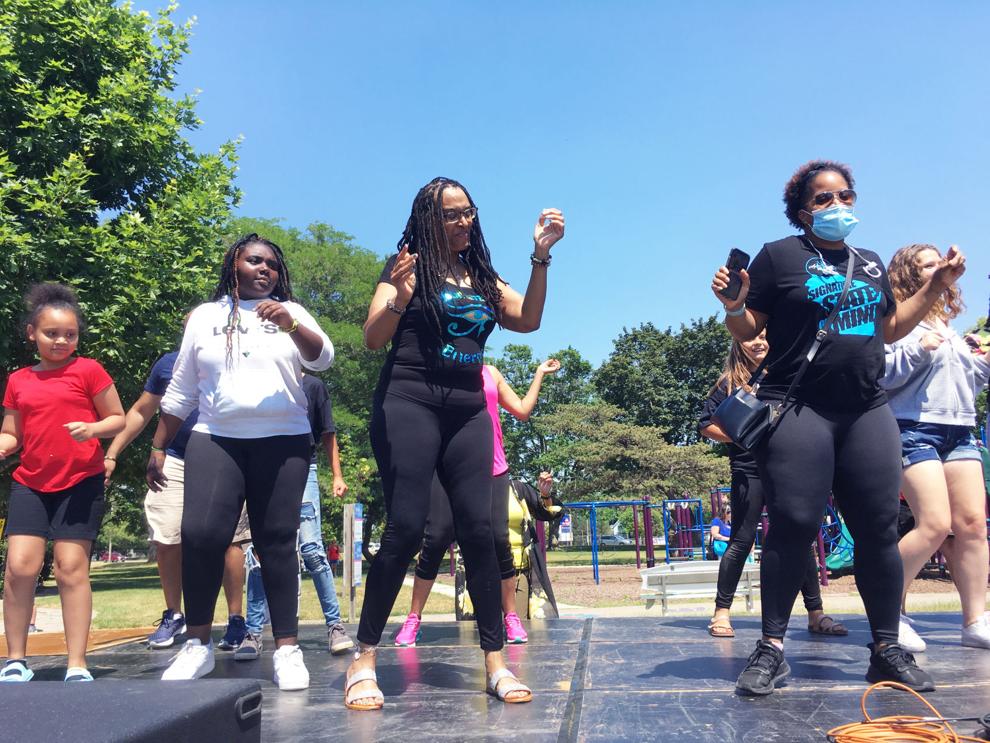 Colorful balloon display at Juneteenth event in Burlington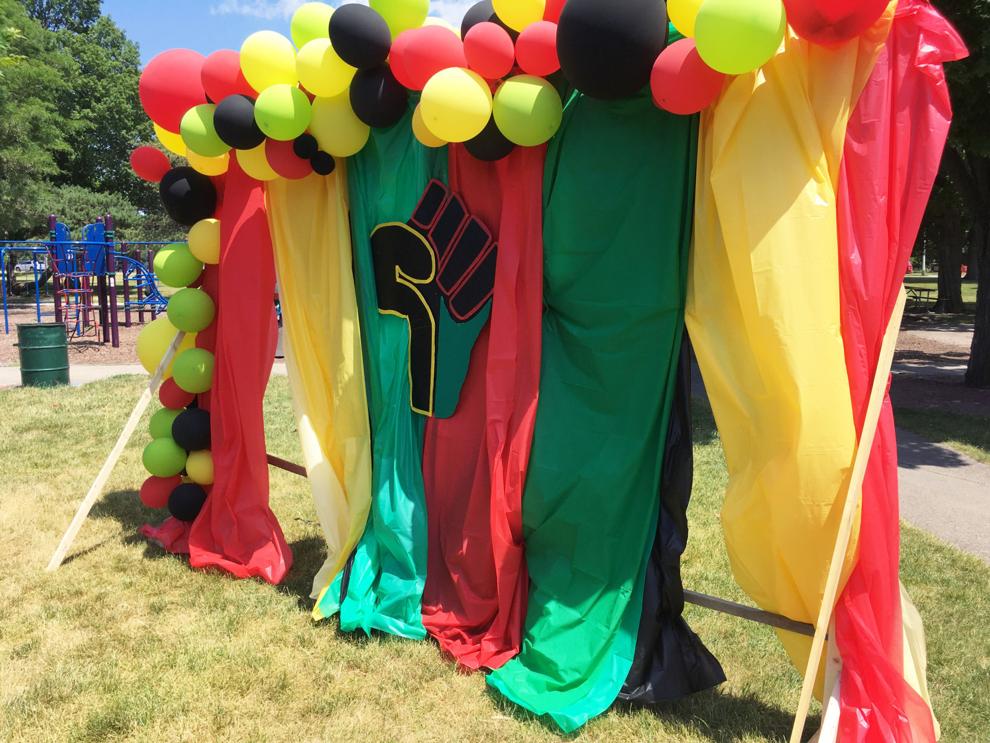 Donald Lee of Big Daddy's BBQ at Burlington Juneteenth celebration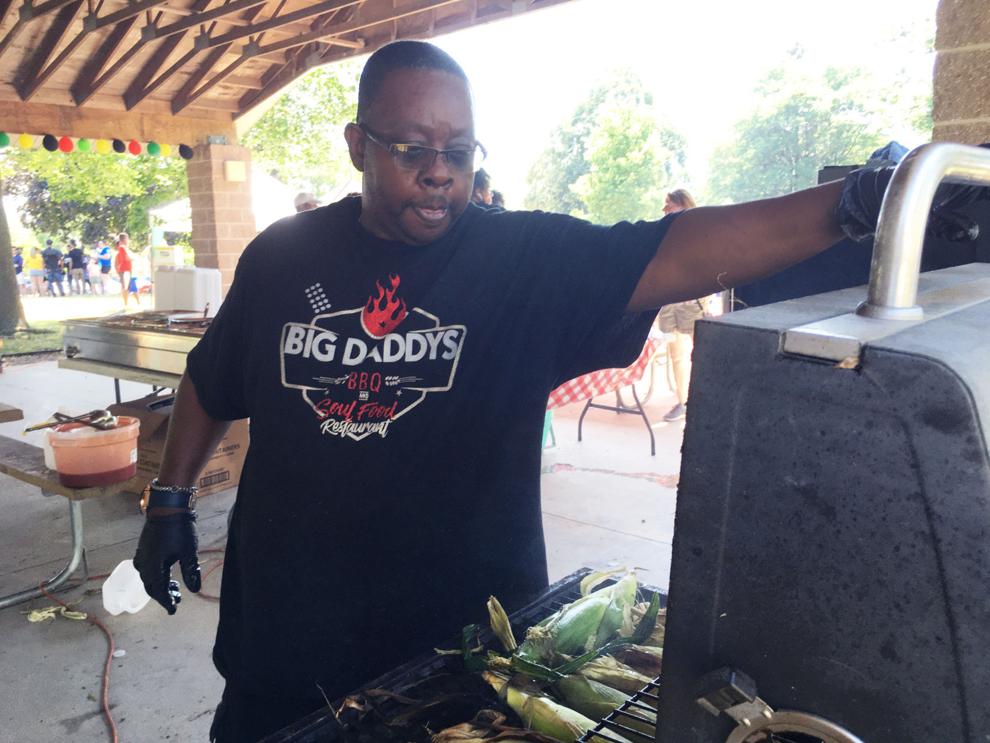 Casey Sellers and others dancing at Burlington Juneteenth event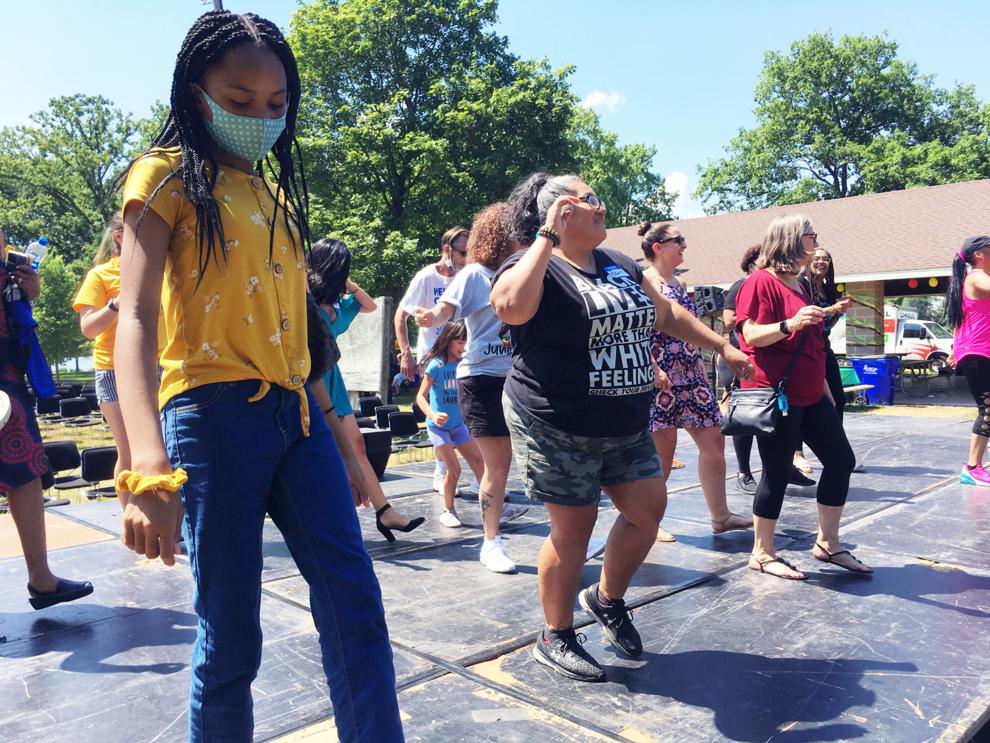 Ken Dues and Kenda Dues of Racine relax at Juneteenth event in Burlington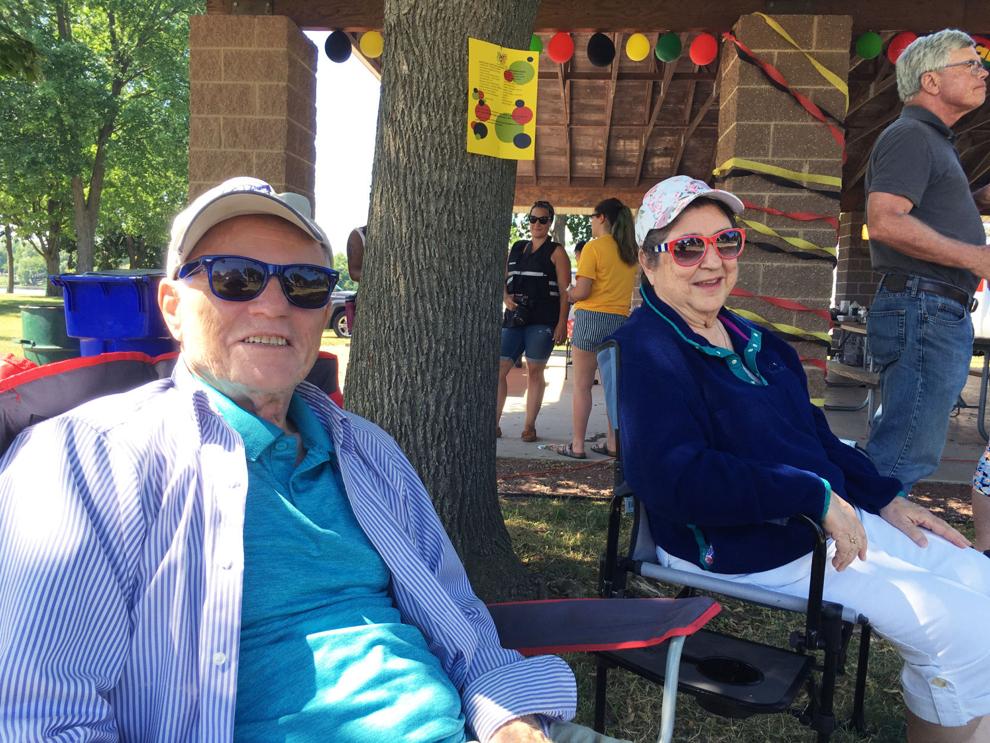 Tajzee Strong reigning Miss Black USA contestant from Wisconsin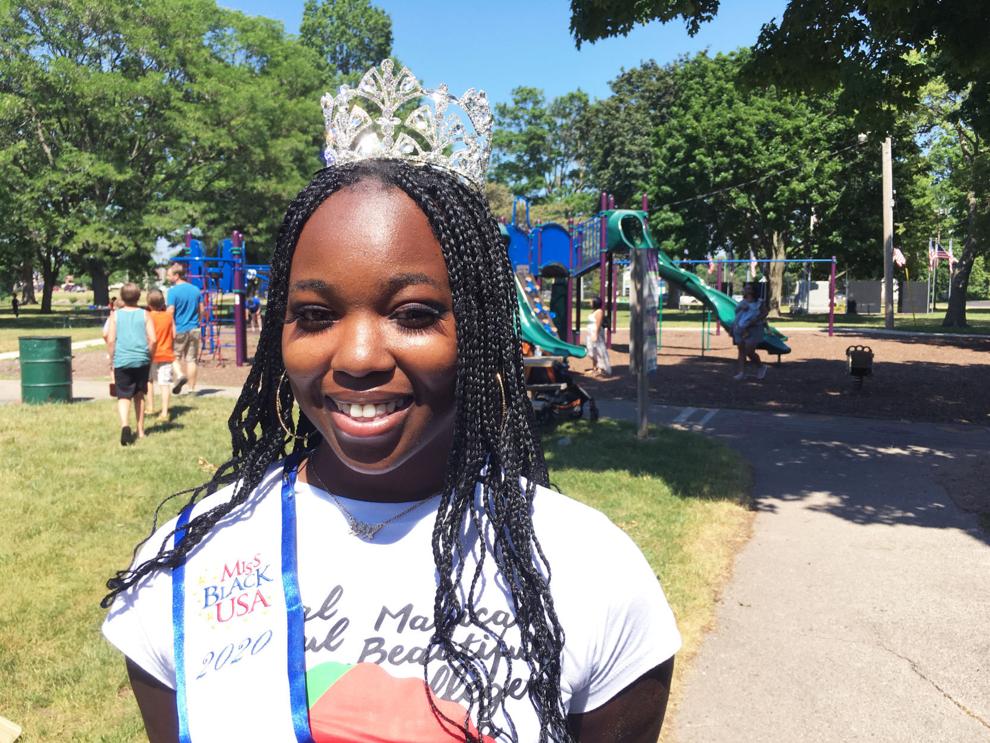 Sunshine Tidwell, 2, and Morgyn Oberlin, 11, dance on stage at Burlington Juneteenth