YORKVILLE — President Joe Biden's administration's clean energy plan seeks to create 10 million jobs, jumping off of the 3 million existing American jobs already in the industry.
But in that effort, Biden's Wednesday executive order that halted construction on expansions to the Keystone XL pipeline that carries Canadian crude oil to refineries as far south as Oklahoma led to the layoffs of an estimated 10,000 workers.
According to U.S. Rep. Bryan Steil, R-Wis., hundreds of those jobs — which were primarily based in the Dakotas — belonged to Wisconsinites.
Steil, whose district includes all of Racine and Kenosha counties, has in the early days of his second term made it his mission to have Biden overturn his executive order.
Even if more clean-energy jobs are coming in the next four years and beyond, "I don't know if that's a lot of solace to the men and women who lost their jobs this week that there might be a potential future job," Steil said during a Friday morning press conference in Racine County. "A future job doesn't pay the mortgage. It doesn't pay the rent. It doesn't cover the grocery bill."
Biden's order, which technically revoked the permit for construction to continue, stated "Leaving the Keystone XL pipeline permit in place would not be consistent with my Administration's economic and climate imperatives."
Within hours of Joe Biden entering the White House, he quickly signed executive orders that not only signaled how different his priorities are to Donald Trump's, but also crossed Wisconsin's Republican delegation.
Local effects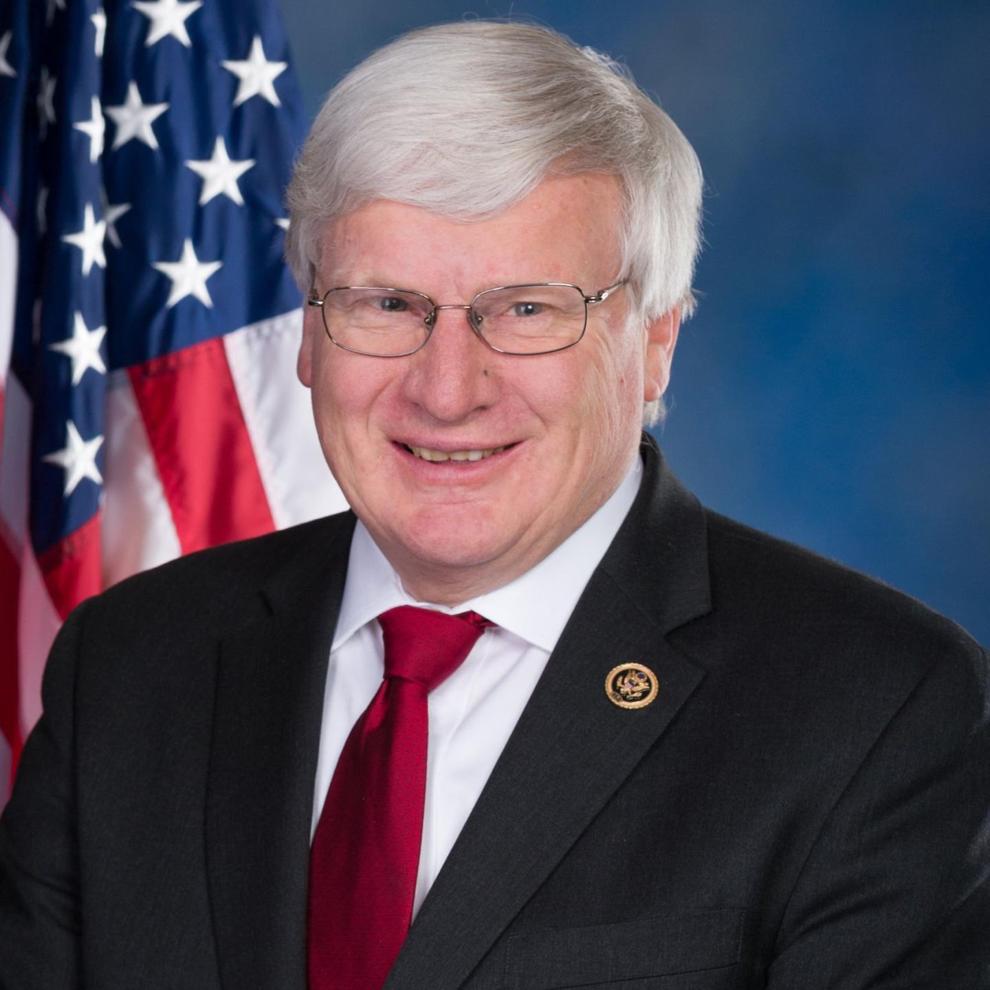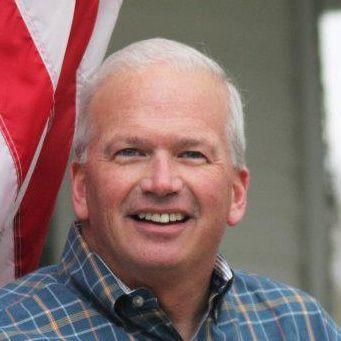 Friday morning, alongside fellow Wisconsin GOP U.S. Reps. Glenn Grothman and Scott Fitzgerald, Steil called for construction to resume during a press conference at a Michels Corporation job site along Interstate 94 at 2916 N. Sylvania Ave. 
"The recent actions of President Joe Biden … has affected Michels, thousands of union trade members across the country, and hundreds of guys who specifically work in Wisconsin," Josh Senk, a general manager for Michels, said Friday. Michels reported that some of its workers were among those laid off, although it did not share how many of its employees were actually laid off.
Michels, a Brownsville-based energy and infrastructure contractor, is one of the top five biggest corporate donors to Steil's campaign efforts having donated $22,400 in the past two years according to watchdog reports. Construction companies are among the biggest donors to Steil, a former attorney for a plastics manufacturer.
"I'm hopeful … whether it's at the state legislative level or in Congress, that's where the answer is to reverse this," said Fitzgerald, who joined Congress earlier this month after serving as Wisconsin's Senate majority leader.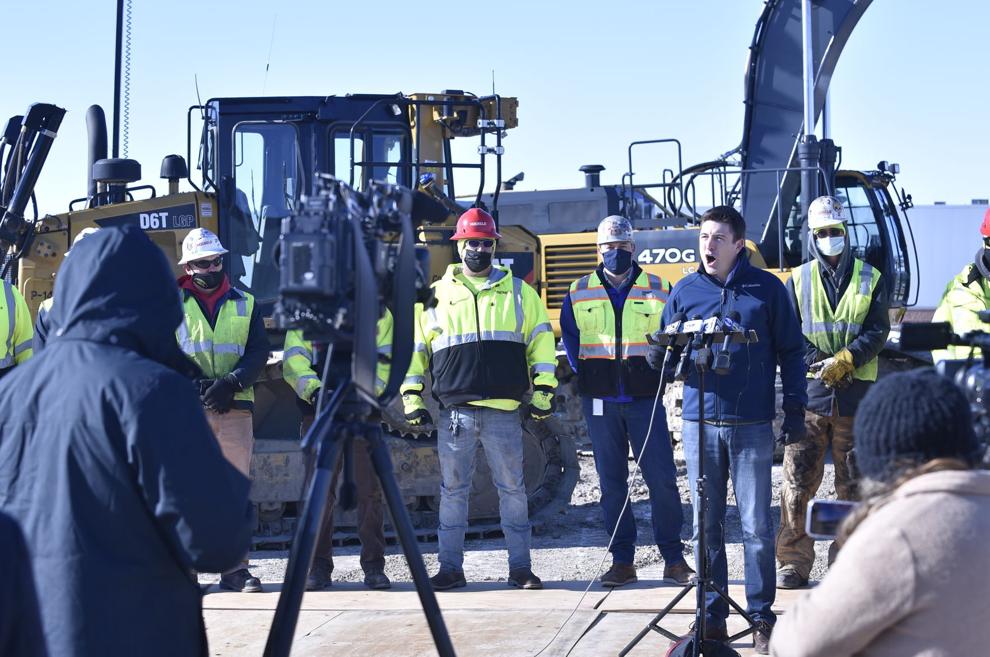 0 _DSC1677.JPG
U.S. Rep. Bryan Steil, R-Wis., calls on President Joe Biden to "reconsider" stalling the Keystone XL pipeline Friday at a Yorkville job site.
What is more environmentally friendly?
"This doesn't actually stop the oil and gas from coming into the United States. What it's doing is forcing this oil and natural gas to come in via train, which is less environmentally friendly and at a higher risk to the enviroment than a very safe pipeline," Steil said.
This is a point of some contention.
A 2013 report by the editor of energy technology site New Energy and Fuel stated: "The Washington-based Association of American Railroads said in a report (in 2013) the rate of hazardous-material spills by railroads is about 2.7 times higher than pipelines … still, the current systems and technologies only detect 50% of leaks."
According to a 2018 Forbes report: "Amid a North American energy boom and a lack of pipeline capacity, crude oil shipping on rail has been steadily increasing. The trains are getting bigger and towing more and more tanker cars. From 1975 to 2012, trains were shorter and spills were rare and small, with about half of those years having no spills above a few gallons. Then came 2013, in which more crude oil was spilled in U.S. rail incidents than was spilled in the previous thirty-seven years.
"Crude is a nasty material, very destructive when it spills into the environment, and very toxic when it contacts humans or animals. It's not even useful for energy, or anything else, until it's chemically processed, or refined, into suitable products like naphtha, gasoline, heating oil, kerosene, asphaltics, mineral spirits, natural gas liquids, and a host of others."
"The Keystone XL pipeline has been a cursed project, designed to move the wrong kind of oil at the wrong point in history," Newman wrote. "But President Biden's first-day executive order killing the project will still vaporize some good jobs and raise questions about whether he cares at all about threatened oil and gas workers as he pushes for a rapid shift to non-carbon energy."
When a reporter asked about the goals of moving toward "less emphasis on carbon-based fuels" and toward more renewable power resources, Steil replied "This is private sector investment. I'm a believing in an all-of-the-above approach," and reiterated that the presidential administration shouldn't stand in the way of private industry even if Biden wants the country to move away from nonrenewable resources.
In Photos: Memorial Day program in 2019 at Southern Wisconsin Veterans Memorial Cemetery
Memorial Day Service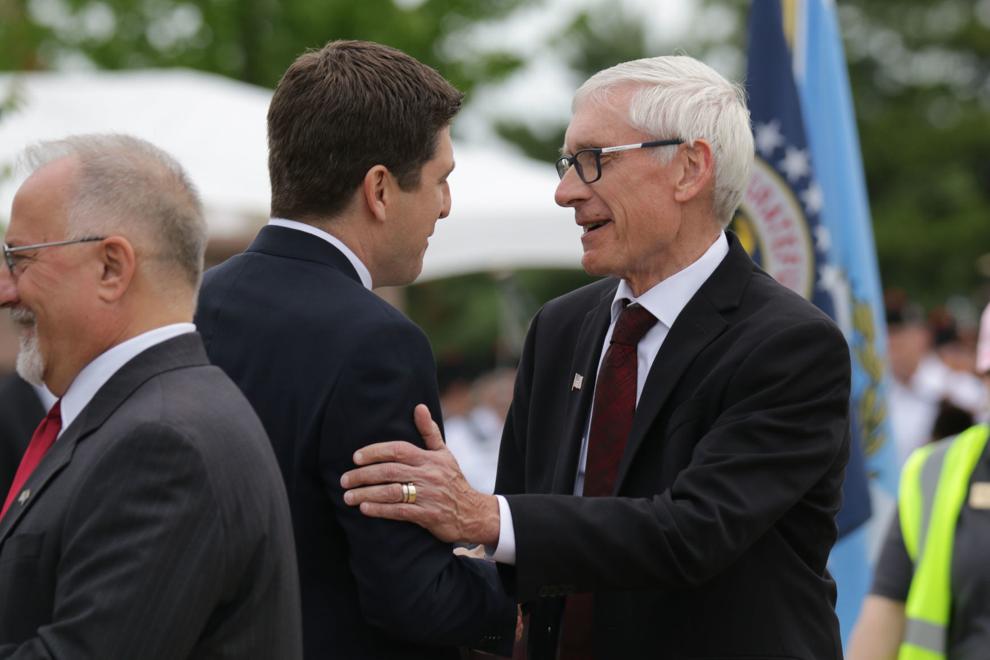 Memorial Day Service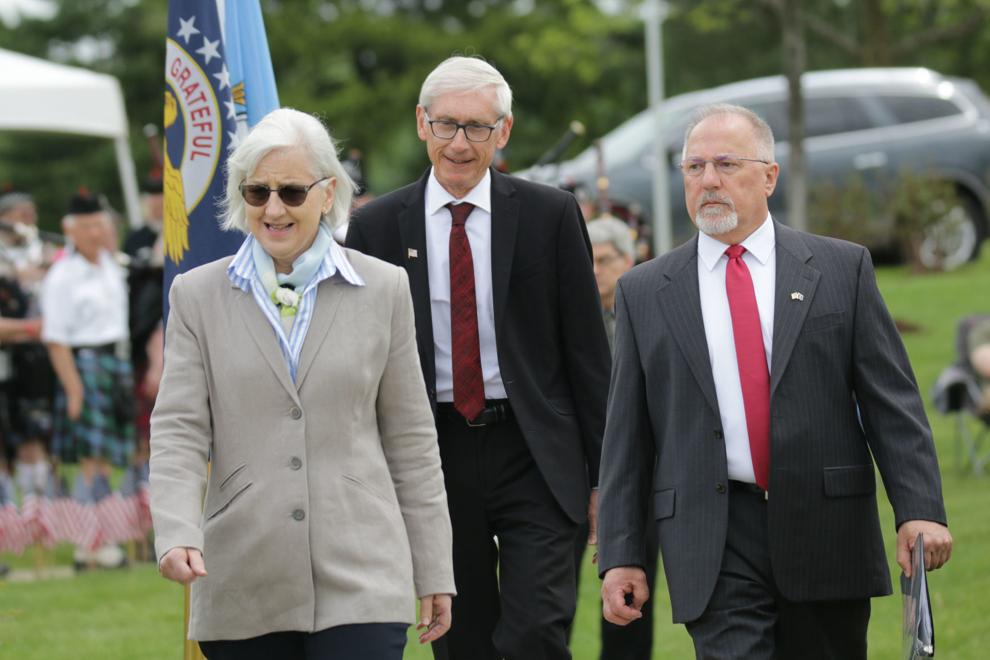 Memorial Day Service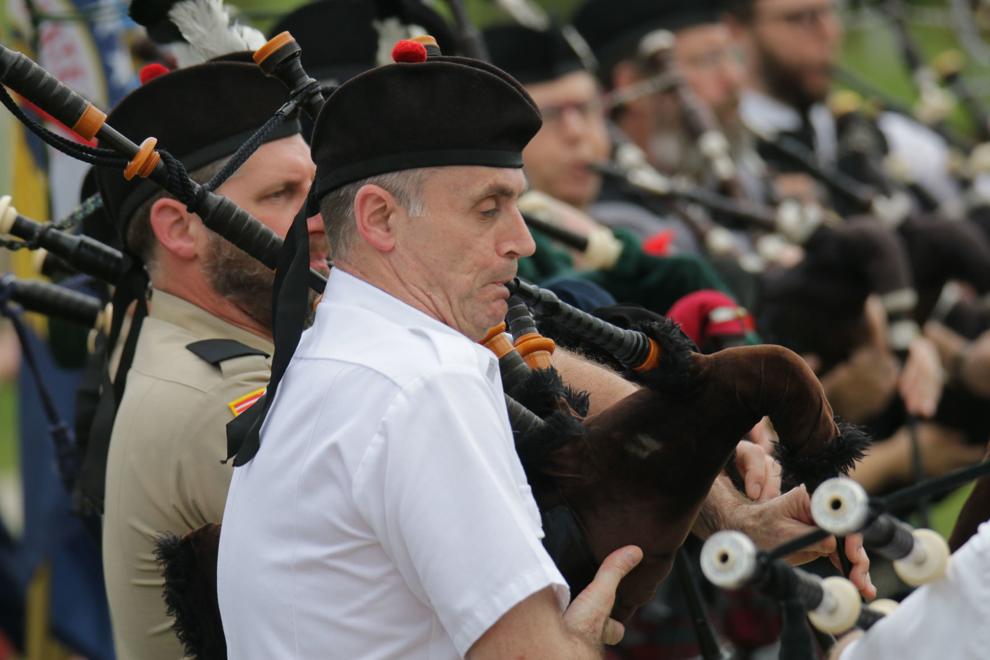 Memorial Day Service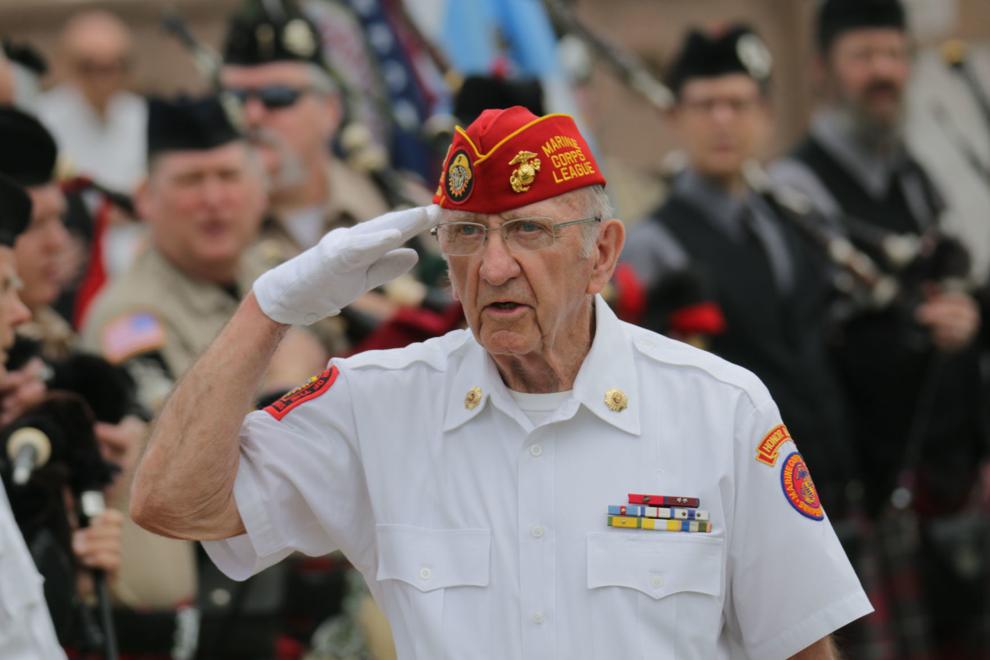 Memorial Day Service
Memorial Day Service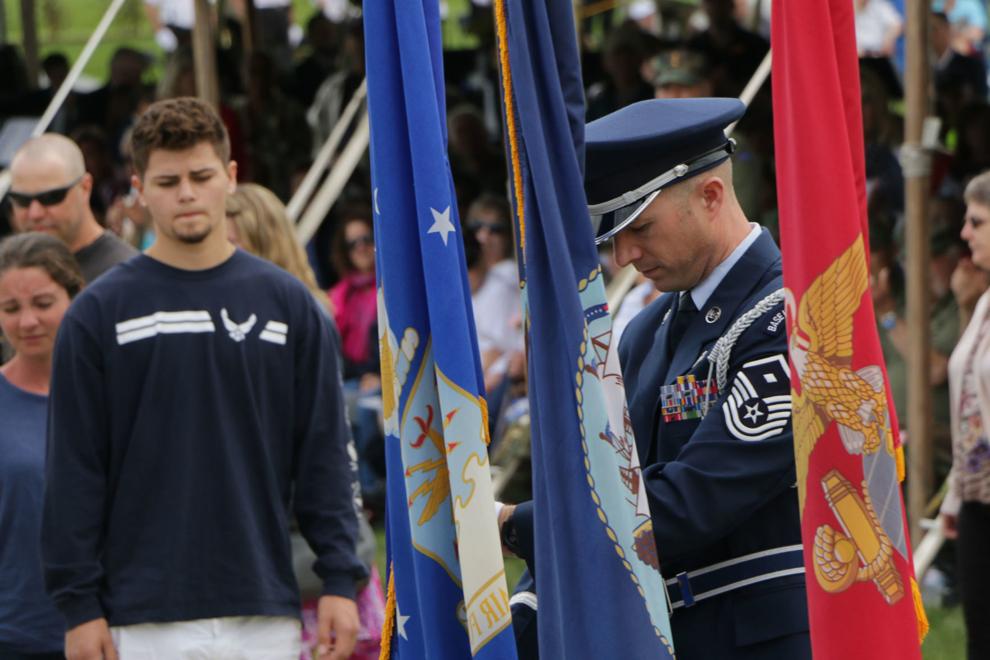 Memorial Day Service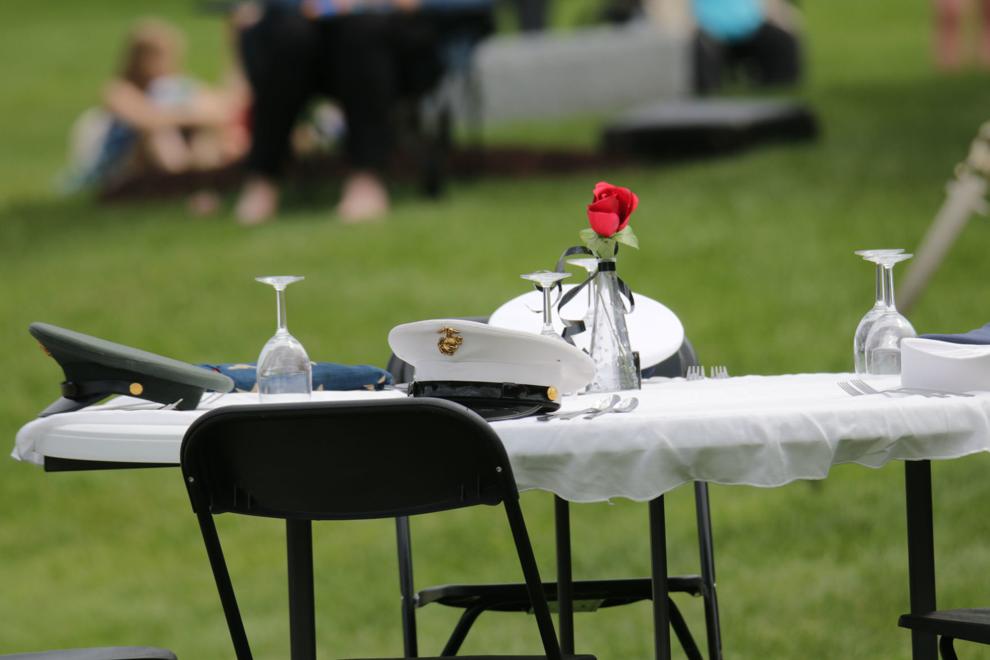 Memorial Day Service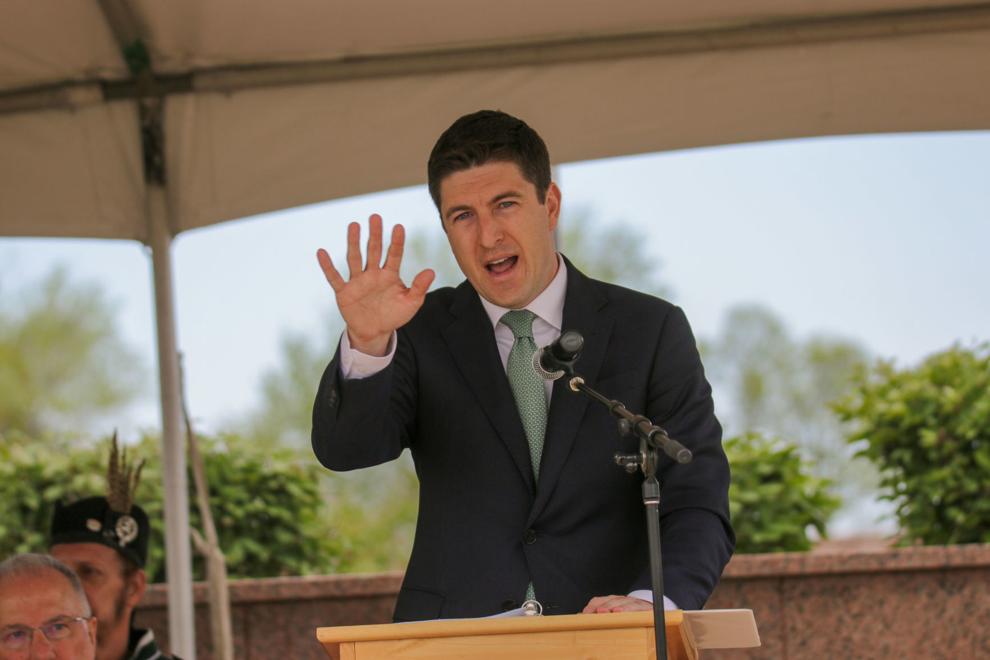 Memorial Day Service
Memorial Day Service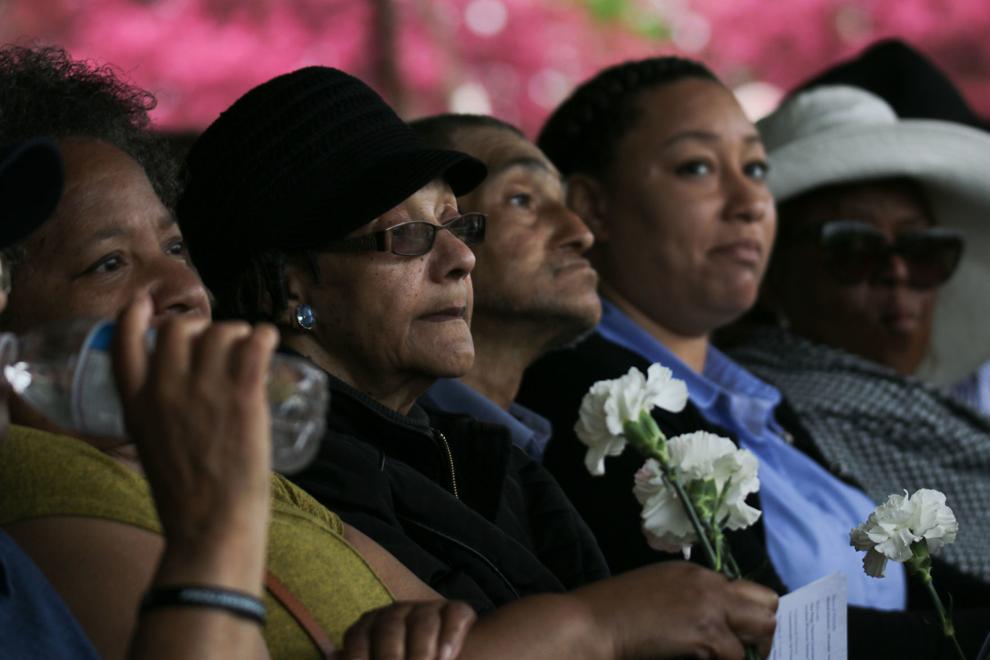 Memorial Day Service
Memorial Day Service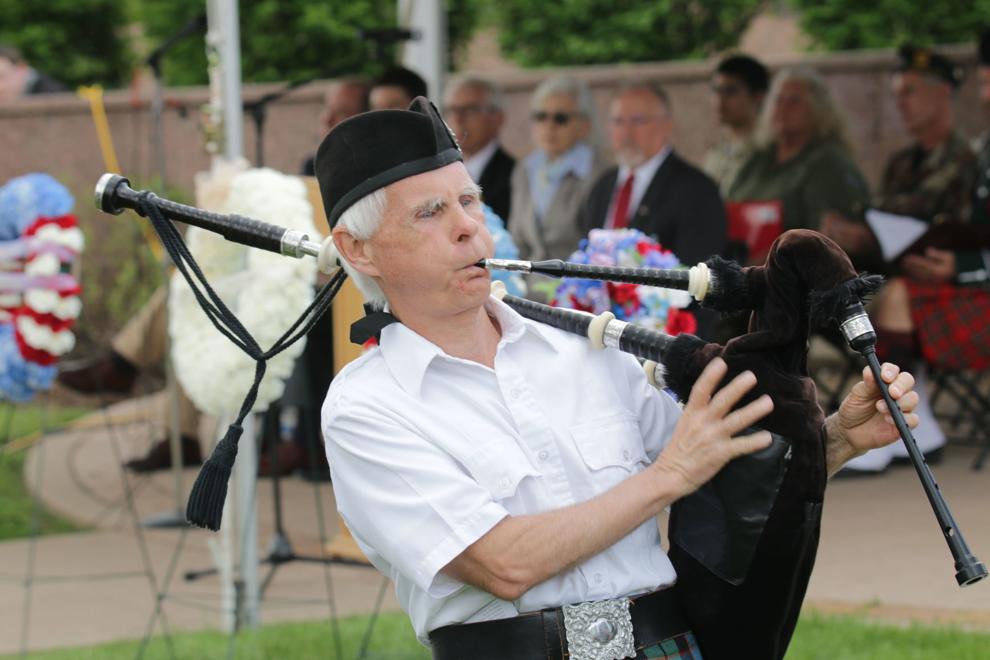 Memorial Day Service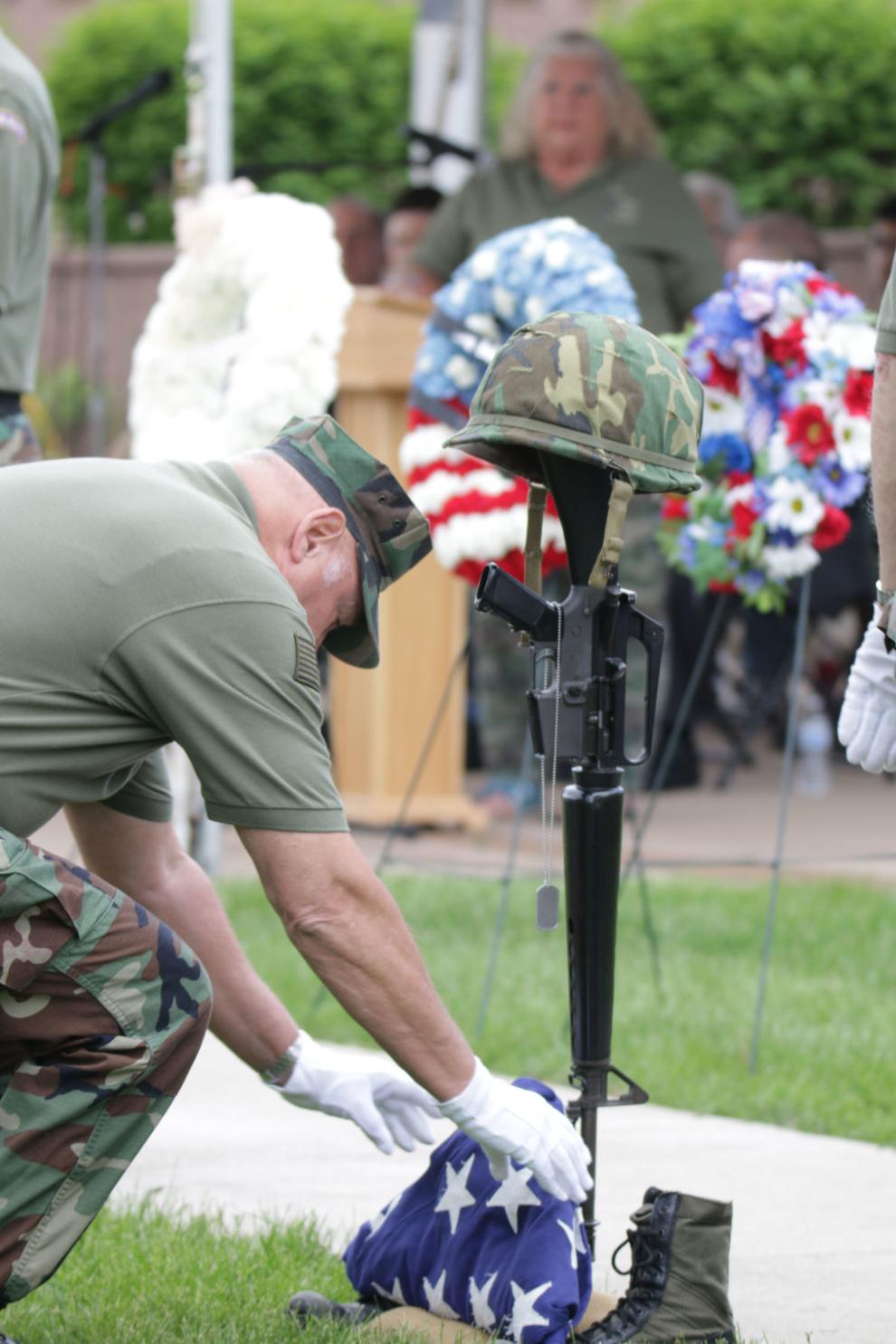 Memorial Day Service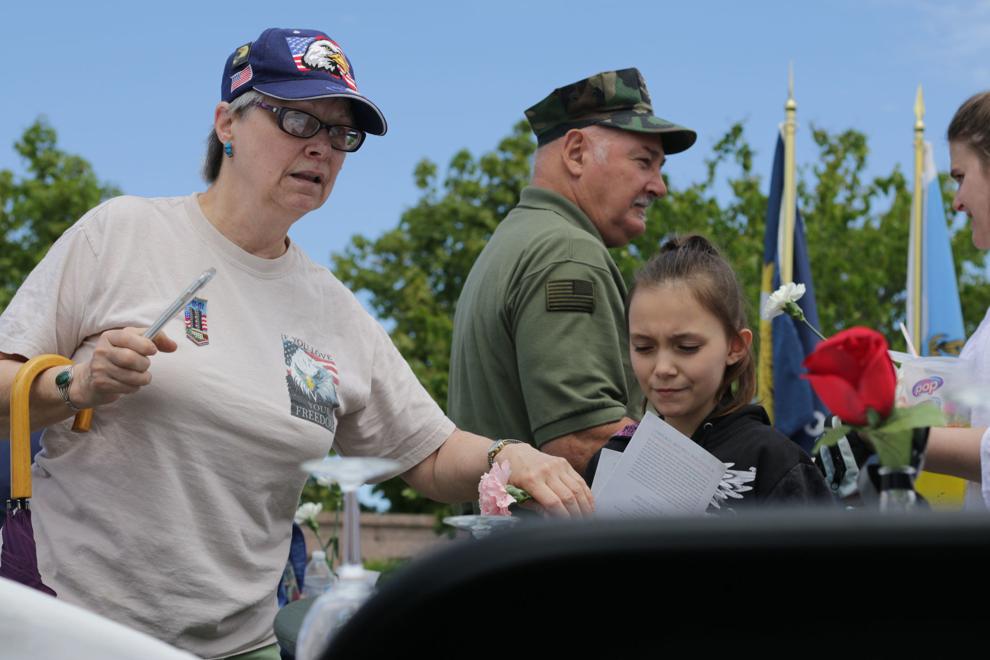 Memorial Day Service
Memorial Day Service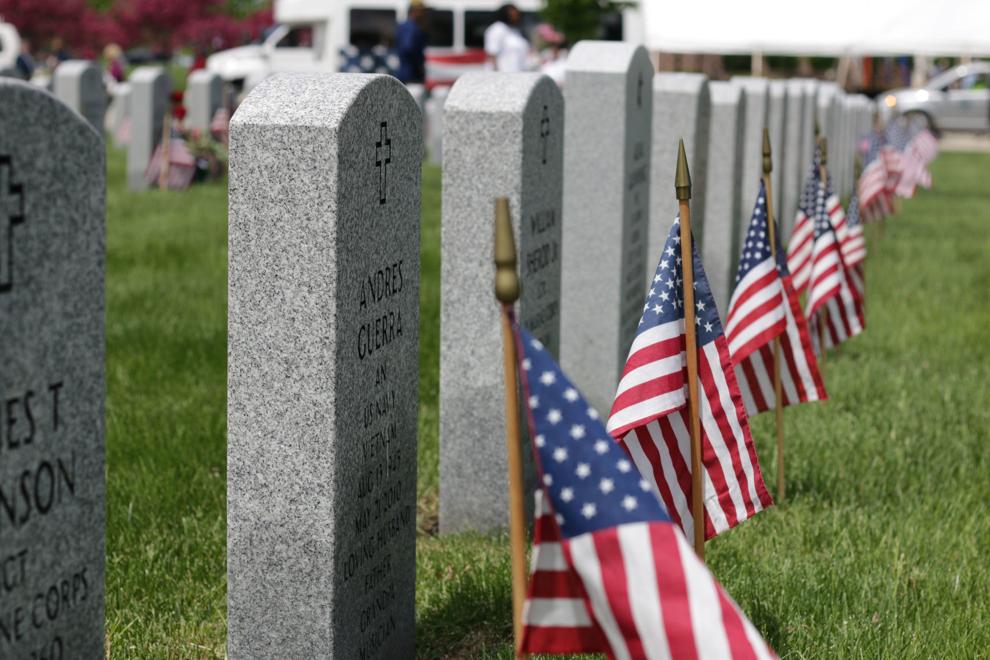 Memorial Day Service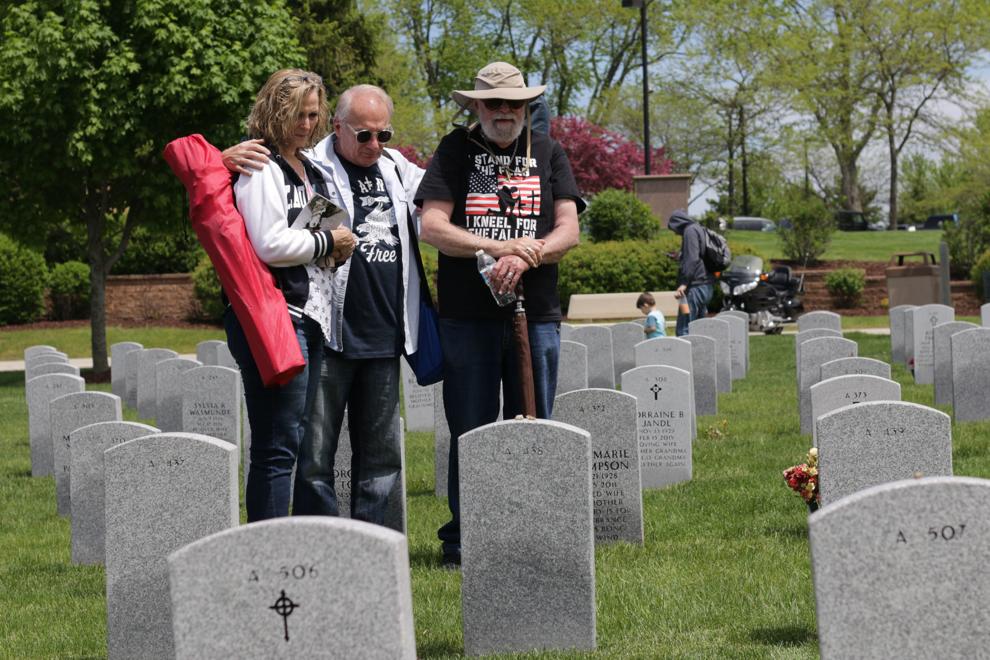 Memorial Day Service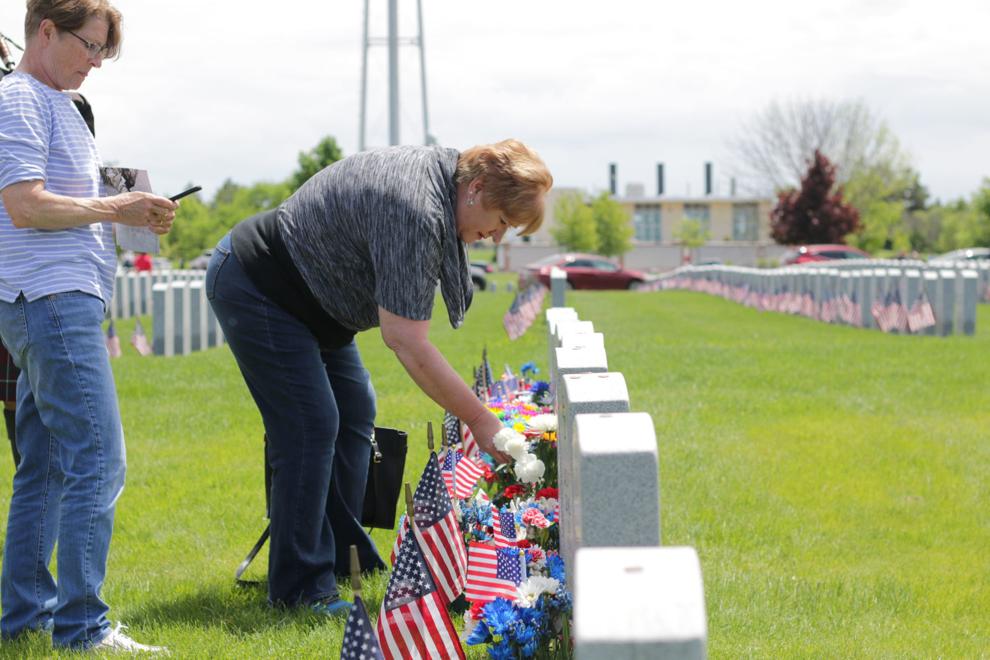 Memorial Day Service