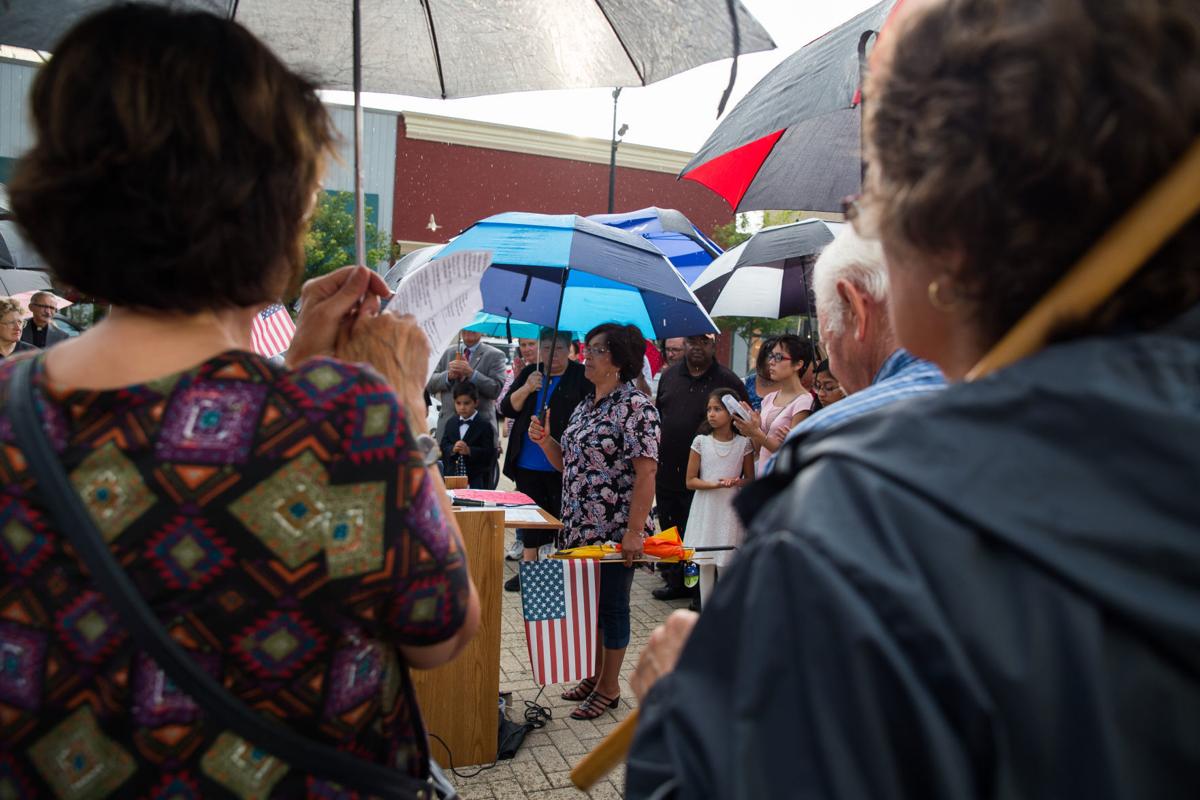 RACINE — Some state legislators are advocating for the release of Racine resident and community leader Ricardo Fierro, who has been detained by Immigration and Customs Enforcement.
On Tuesday, 19 Democratic legislators signed a letter addressed to Ricardo Wong, ICE field office director.
The letter states, "Ricardo has gone to great lengths to be a law-abiding, contributing member of the community he loves. It would be a travesty to separate Ricardo from his family and the community he calls home. We ask you to return Ricardo to his family and our community."
Fierro was detained by ICE officials on July 24 and has been placed in a detention facility in Dodge County. On Monday, Fierro's attorney filed a stay of deportation, which included letters sent on Fierro's behalf from Racine County Executive Jonathan Delagrave, Mayor Cory Mason and state Rep. Greta Neubauer, D-Racine.
Fierro is an active member of the Racine Interfaith Coalition, was involved with Racine Unified School District regarding middle school changes, advised former Mayor John Dickert on immigration issues, and was a president of the Milwaukee Council 347 of the League of United Latin American Citizens.
Assembly Speaker Robin Vos, R-Rochester, said he did not know Fierro and could not comment directly on his case.
"My general attitude is, by and large, I try not to get involved when someone commits a crime or is charged with a crime until they go through the process to follow the law," Vos said. "So there is a process for him to follow. It sounds to me like ICE was in their legitimate right if he's not here legally. Of course there are a whole lot of issues associated with that. I don't know his specific story."
You have free articles remaining.
'Strikes a nerve'
On Wednesday, a rally and prayer vigil was held at Monument Square in support of Fierro and was attended by roughly 100 people.
Among the several speakers was Racine County Supervisor Fabi Maldonado, who told a story about Fierro helping him during his campaign for County Board by providing him a warm car and hot coffee as Maldonado gathered signatures in freezing temperatures.
After Maldonado was done speaking, he walked back into the crowd and wept quietly.
"It is a feeling that is very real and scary in the Latino community … that you can be literally coming home from your parents' house and get snatched up," Maldonado said. "Lots of my family members are undocumented folks, lots of my friends, people I grew up with are also in the same status. I've lost so many friends to laws like this, it just really strikes a nerve."
Mason told the crowd he is at a loss regarding what happened to Fierro.
"It brings, what we've been hearing on the border right to our own backyard," Mason said. "I just cannot believe in 2018 this is a policy conversation that we're having… on a human level, as a father with a wife and three children, I can't even describe what it must feel like to know that the government can come and take my spouse away, the mother of my children can be taken away, if my spouse had a different nationality."
"It is a feeling that is very real and scary in the Latino community … that you can be literally coming home from your parents' house and get snatched up." — Racine County Supervisor Fabi Maldonado
"It is a feeling that is very real and scary in the Latino community … that you can be literally coming home from your parents' house and get snatched up."

— Racine County Supervisor Fabi Maldonado