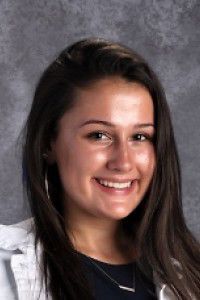 Sammie Seib was nearly unstoppable at the WIAA state girls volleyball tournament on Friday morning.
Like state record-setting unstoppable.
The Catholic Central High School junior outside hitter set a Division 4 record with 34 kills in four sets to help the Lady Toppers beat Hillsboro 25-19, 25-13, 22-25, 25-14 in the state semifinals at the Resch Center in Green Bay.
Catholic Central (29-10)—the defending Division 4 state champions—will play No. 1 seed and undefeated Clear Lake (37-0) for the Division 4 title at 9 a.m. Saturday. Clear Lake swept past Newman Catholic (22-18) 25-21, 25-20, 25-8 in the other semifinal on Friday morning.
The Lady Toppers advanced in large part because of Seib's monster, record-breaking game at the net.
"For our last three matches—the sectional semifinal, the sectional final and today—Sammie has been on a mission," said Catholic Central coach Wayne Schultz.
"She has taken her game to a whole different level and she is quite simply hitting the snot out of the ball."
Senior Katie Goethal added 13 kills and had three blocks.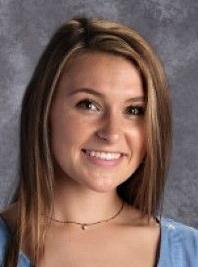 Setter Ella Shaw had 54 assists, while Lainey Dirksmeyer served four of the team's 10 aces and had 14 digs. Junior Grace Antlfinger had 28 digs, while Seib had 12.
You have free articles remaining.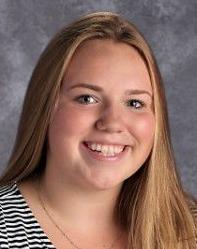 "Lainey and Grace played great defense," Schultz said. "Ella ran a great offense. I believe this team is really battle tested. When the moments got big today, we played big."
In the first set, Catholic Central went on a late 5-1 run to break open a close game and take a 22-18 lead. Seib added a kill and the Lady Toppers finished the set with an ace and Hillsboro error.
Catholic Central controlled the second set, jumping to leads of 10-3, 14-7 and 22-9 before Seib finished the set off with a kill.
Hillsboro took a quick 5-0 lead in the third set before the Lady Toppers fought back to tie the game at 17. Kills by Seib gave Catholic Central a 21-19 lead, but Hillsboro went on a 6-1 run to end the game.
"Hillsboro played great volleyball today," Schultz said. "They were better in serve receive than I thought they would be. We're kind of built on blowing teams away with good serving, but they kept passing the ball."
In the fourth set, the teams were level at four before a Catholic Central run made it 10-7. Another Seib kill gave the Lady Toppers a 15-10 advantage. Yet another Seib kill gave Catholic Central a 20-13 lead, and Seib had three more kills in the final five points to finish off the set and the match.
"Sammie has tremendous vision," Schultz said. "In that split second at the net, she has the natural ability to can see the floor and decide where to go with the ball. She sees the game at a different speed than other players."
Seib's 34 kills in four sets broke the Division 4 record of 33 held by Mariah Whalen of Newman Catholic in 2014 against Southwestern.
Catholic Central, making its eighth appearance at state, won the golden ball last season by defeating Clayton. To repeat this year, they need to get past a squad which has lost only five sets all season.
"We play a big-time schedule and we have been tested," Schultz said. "We are going to play our game. If we have to adjust, we will, but we want to play how we play."