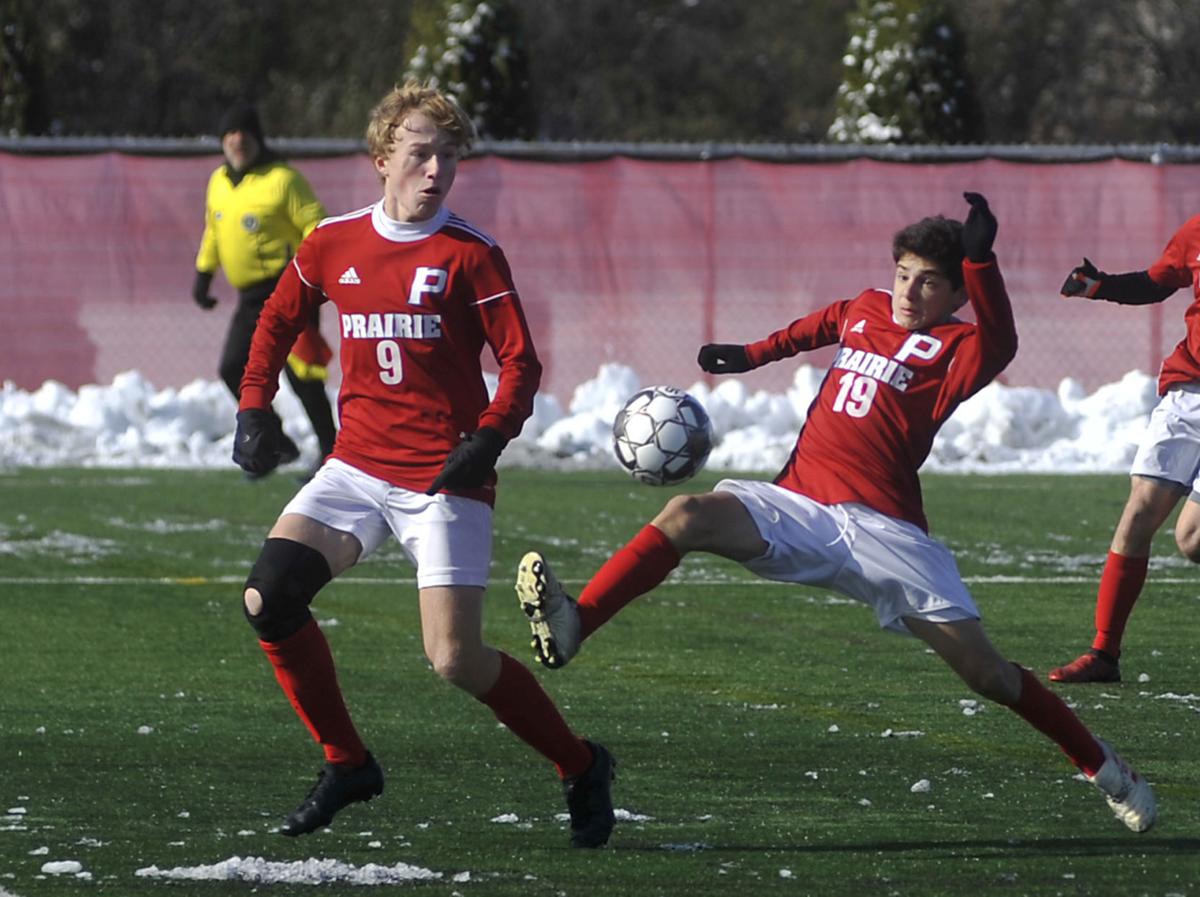 MILWAUKEE — It started slowly, as one would expect on a 26-degree Thursday morning, when workers were shoveling ice from the surface of Uihlein Soccer Park.
Once play started, the ball was skipping every which way as shivering players tried to adjust to conditions more typical of January.
By the time it was over, The Prairie School boys soccer team had rolled to an 8-0 victory over Lake Mills in a WIAA Division 4 state semifinal after erupting for six second-half goals. Senior midfielder Luis Garduno set a all-division state record with four assists and senior forward Max Yde tied a Division 4 record with three goals.
The eight goals scored by Prairie—two in the first half, six in the second—is the most ever scored in a state tournament match regardless of division. The Division 4 record had been six, set by Prairie in 2014 against Sturgeon Bay.
Prairie (17-1-5) will for try its third state championship since 2014 Saturday when it plays Sturgeon Bay (17-4-1) at 11 a.m. The Clippers advanced with a 5-1 victory over Northland Pines in the other semifinal.
But it didn't come easily at first for Prairie, which struggled offensively in two sectional games and led just 2-0 at halftime against underdog Lake Mills. The Hawks had 13 shots in the first half, but scored only on an own goal at 10:28 and Yde's shot at 12:51.
Was there a correlation between that slow start and the unseasonably frigid weather? Prairie coach Corey Oakland thought so.
"I can't remember playing on an icy field—I mean, it was crazy," he said. "When we came out here at 9 o'clock (Thursday) morning, I had never seen anything like this as far as where there were plows and shovels all over.
"And it affected the first 20 or 30 minutes of the game. It was really rough. The ball was skipping all over. I mean, there was ice out there! I'm not making excuses for early on, but once the field thawed, all of a sudden we started scoring goals and moving a lot better."
It started with Garduno, the kind of player who does things that can't be taught. His record-setting performance came within a 12-minute stretch of the second half, when he set up two goals by leading scorer Jason Frosch and one each by Cameron McPhee and Yde.
Considering Garduno entered the match with 24 assists—12 more than any of his teammates—setting up teammates is what he does best. But he took it to another level in Prairie's most important game of the season so far.
"It was good to finally get control of the ball," he said. "In the the past few games, I was struggling a little bit more with keeping the ball under my feet and dribbling. It was usually getting stuck under my feet.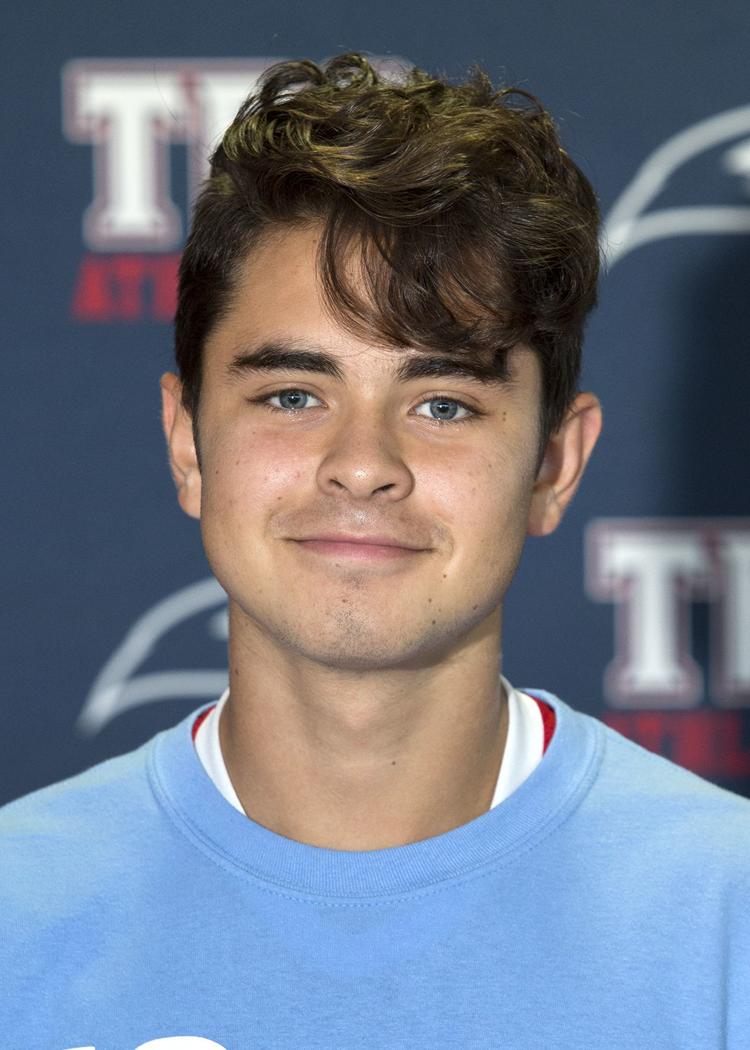 "This game, I was able to get back into my game. It was good to be able to find my teammates and get some assists."
For Yde, what Garduno provides is a gift.
"He's got a good right foot and a good left foot," Yde said. "And he's just so unselfish. He sees so many things that other people don't see. Like, I'll be watching the tape and I can't even pick out what he's seen, but he's just finding those through balls, finding success and getting a lot of assists."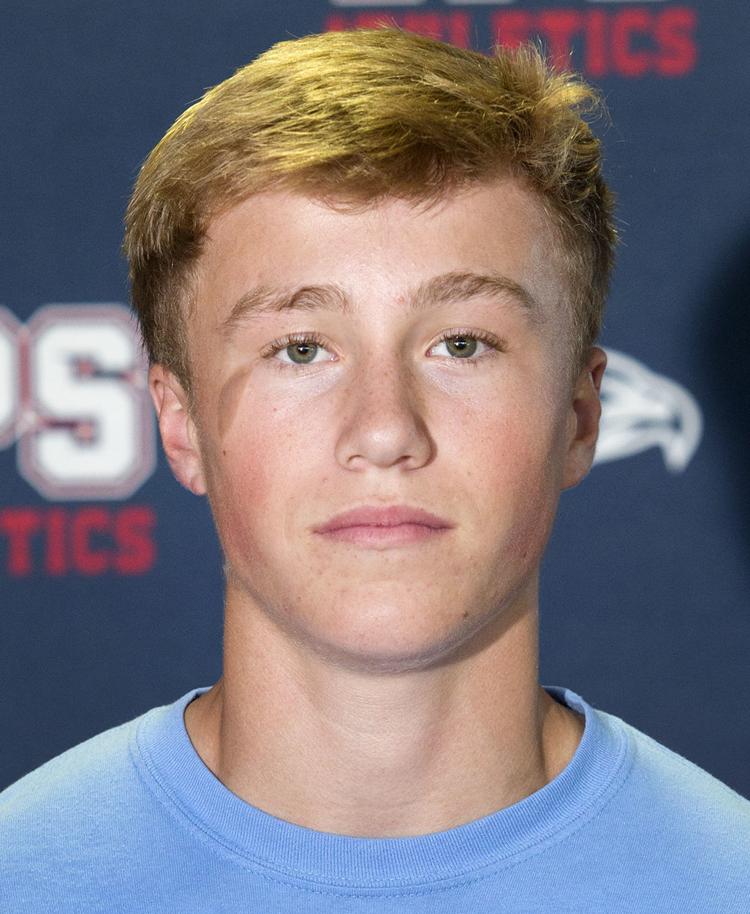 You have free articles remaining.
Frosch, who returned Thursday after sitting out five games with an injury, also benefited from Garduno's vision.
"He just knows the game in a different way than most people," Frosch said. "He controls the midfield, he can dribble, he can pass, he can shoot even. He's just a dual threat."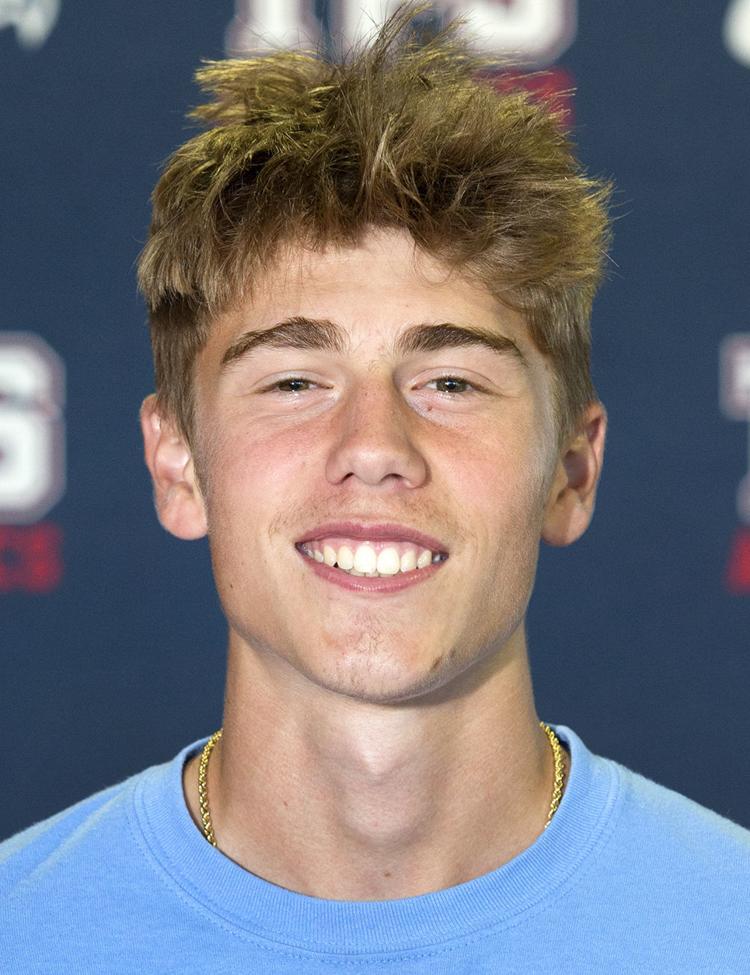 As late as the 59:54 mark, Prairie was still hanging on to a 2-0 lead. That's when Caden Holum scored on a rebound from a free kick by Frosch. And then the flood gates opened behind the passing prowess of Garduno.
While the field conditions had improved in the second half, another factor was an observation Oakland passed onto his players.
"We certainly have a lot of offensive firepower," Oakland said. "The thing the was frustrating was we had 12 shots (actually 13) at halftime and we had a number of really good looks at goal that we missed.
"That was certainly a point of emphasis at halftime as in, 'Come on, boys. We've got these chances we built up. We can't be wasting those.' So the second half, we had fewer shots (actually 13 again), but put way more goals in. I think it was more about efficiency. We talked about that all year. Whatever the sport is, if you're creating chances but you aren't closing the deal, you're having problems."
Yde was among those who tuned into his coach's message. At 71:07, he took a cross from Tommy Bode and scored from two yards. Just over two minutes later, he took a pass from Garduno and scored from 10 yards.
It was Yde's second hat trick of the season—he also had one in a 7-0 victory over Greendale Martin Luther—and the third of his varsity career. With 18 goals, he ranks second on Prairie to Frosch (23) and Nicholas Hawkins (20).
"My teammates were really finding me with through balls," Yde said. "Tommy set me up perfectly, Jason found me on the first one off a corner and we were just able to get those combination plays and I was able to get nice, easier shots on goal."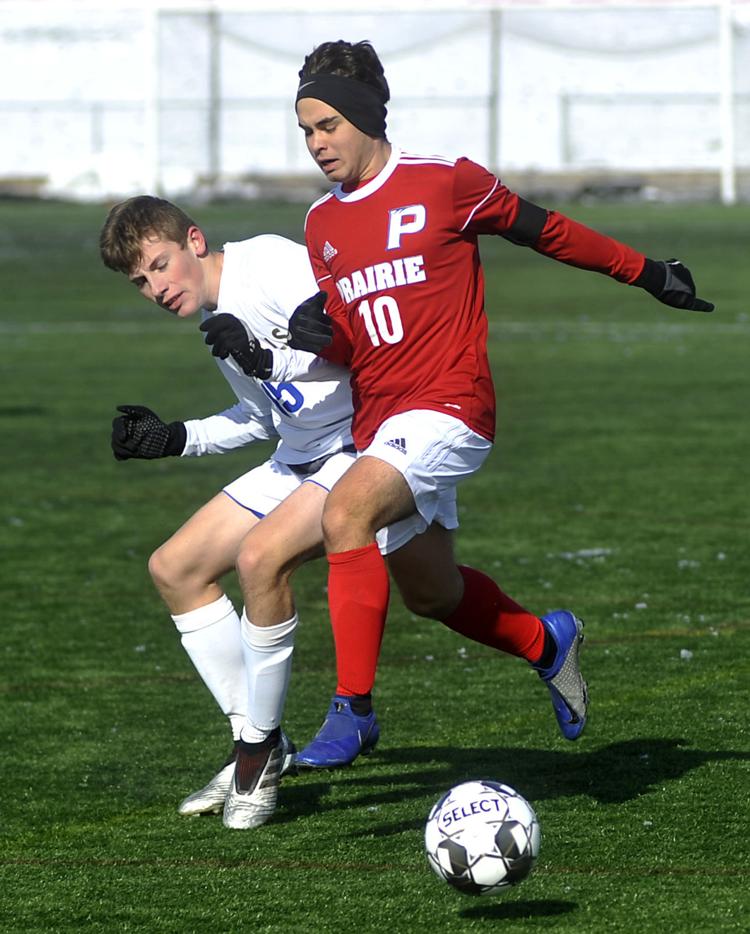 Meanwhile, Prairie was minimizing the impact of Lake Mills junior forward John Wilke, who entered the match with 32 goals—22 more than anyone else on the L-Cats. Wilke was held to five shots, four of which were on goal.
None came in the second half, when Prairie was breaking open the game.
"They did a great job," Lake Mills coach Tony Cooke said. "John's an awesome player. He's like 10th in the state in points and everybody knows that, so he's always marked.
"And if we're not running on all cylinders as a team, we can't get John to be where he needs to be to do what he does. If they have us on our heels, we can't really use John to our advantage."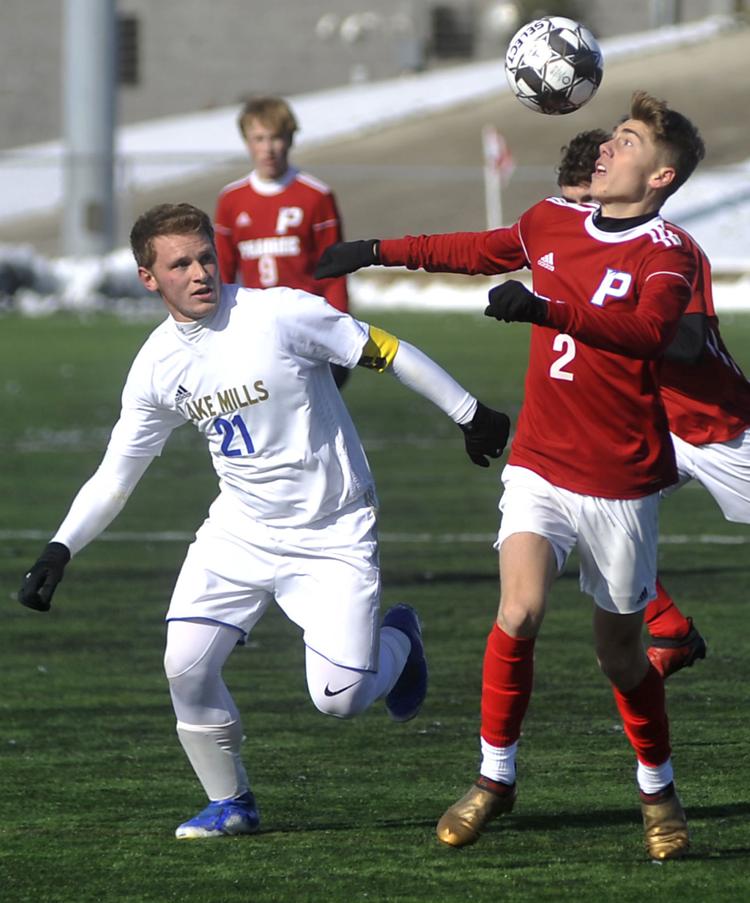 And now Prairie must defeat Sturgeon Bay, which it edged 1-0 in the 2017 championship game to return to the top. Cooke expects the Hawks to be force Saturday morning.
"They're definitely really well coached, they pass the ball really well—they got some really nice slotted ball shots on us—they had us on our heels from the start and we tip our hats to them.
"They're a really well-run machine."