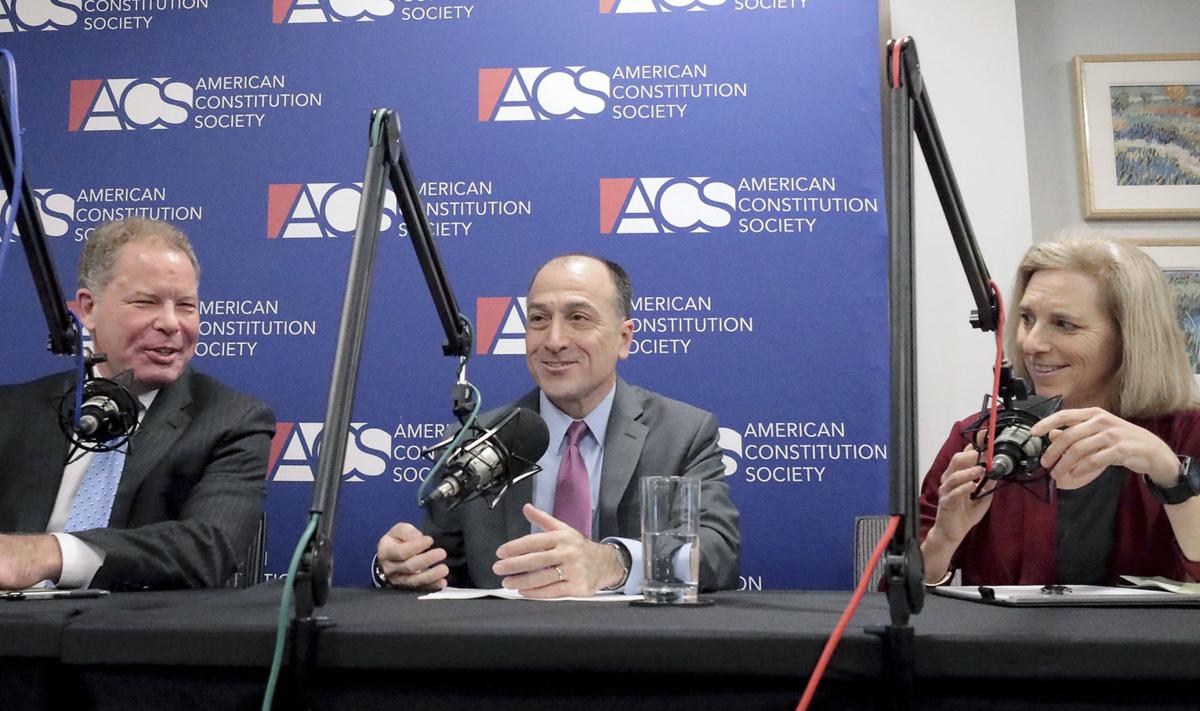 MADISON — Control of the Wisconsin Supreme Court may not be up for grabs in this spring's election, but the three candidates vying for a 10-year term on the court still argue their election would drive it in a significantly different direction.
Incumbent Justice Daniel Kelly, of North Prairie who is backed by conservatives, and Dane County Circuit Judge Jill Karofsky and Marquette Law School professor Ed Fallone of Milwaukee, both backed by liberals, are set to compete in Tuesday's primary that will determine which two candidates advance to the April general election.
This year's race is less consequential than it would have been had liberal-backed 2019 candidate Lisa Neubauer of Racine won her race, thus causing the court's majority to be at stake. The court is currently composed of a 5-2 conservative majority, meaning a win by a liberal-supported candidate this year would drive that down to 4-3.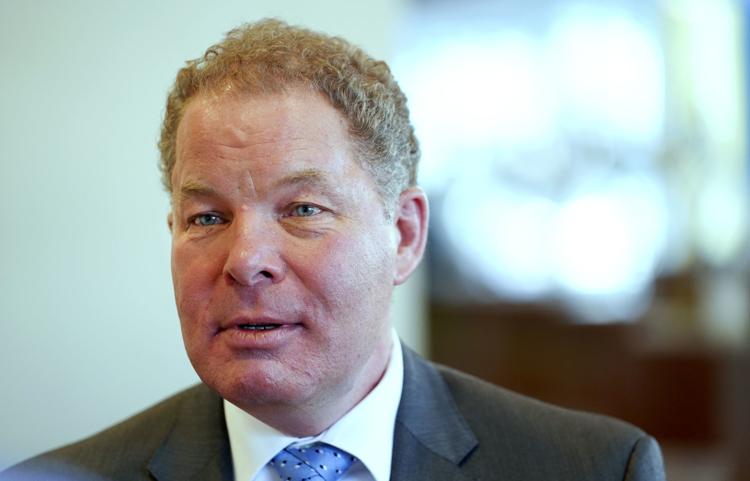 But political observers say the race nevertheless carries political weight. A win by a liberal-backed candidate this year would give liberals the chance to retake the majority on the court in 2023, when conservative-supported Chief Justice Patience Roggensack's term expires. If Kelly wins election in April, conservatives will hold onto the majority until at least 2025.
"If the Democrats are not successful in defeating Justice Kelly, they push it off another year or two," said Brandon Scholz, a Republican strategist who has worked on Supreme Court races. "By not winning the last election, that pushed off their ability to set the stage for taking back control of the courts."
But for Kelly, Karofsky and Fallone, the stakes are more than that.
Kelly, who was appointed to the court in 2016 by former Republican Gov. Scott Walker to replace retiring Justice David Prosser Jr., said serving a full term would help ensure the court remains faithful to the state and U.S. Constitutions. Karofsky said a term would mean steering the court away from what she views as perceived corruption by Kelly. And Fallone argues he would bring intellectual diversity to the court and would help mend the scars caused by its increased partisanship.
'Textual originalism'
Kelly, who is facing voters for the first time this year, said his judicial philosophy makes him best qualified for the court.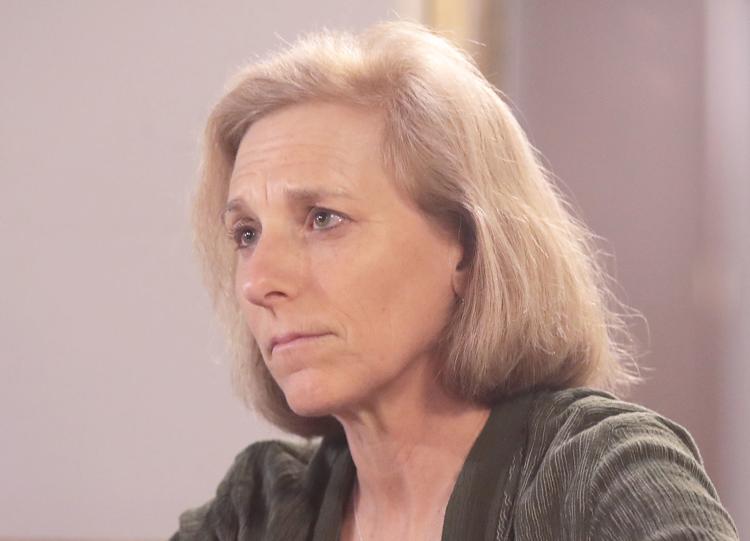 "For me, it's a very straightforward issue," Kelly told the Wisconsin State Journal. "This is about being faithful to the Constitution, the Constitution as it is actually written, not as we might wish it to be written, but as it was actually adopted and maintained by the people of Wisconsin."
Kelly, who is supported by conservatives, describes his judicial philosophy as "textual originalism," meaning he looks for the original public meaning of the text of the law or the state or U.S. Constitution or their amendments when they were adopted.
"It's important that we not insert ourselves into what we think the text should be, we just take it as it is actually written," Kelly said. "It's kind of a humble role in the governmental structure."
If today's society opposes provisions of the Constitution, they can be changed through the amendment process, not through Supreme Court justices, he said.
To understand the meaning of a law, he said, he references only the text to understand its intent, consulting historical sources to understand the meaning of words and phrases, rather than explore the intent of the law. Kelly said his judicial philosophy most closely aligns with conservative-backed Justices Rebecca Bradley and Brian Hagedorn on the Wisconsin Supreme Court, and with Justice Neil Gorsuch and on the current U.S. Supreme Court.
A component of his judicial philosophy that has prompted criticism from Fallone and Karofsky is his view toward precedent. While Kelly said stability of law is important so Wisconsinites know what's expected of them, overturning precedent is important if a justice believes a prior high court ruling is incorrect.
"The only time that a precedent should be overturned is when it's just flat wrong," Kelly said. "But it's important that we do overturn it if it's wrong. Our role is not to perpetuate errors. Our role is to state accurately what the law is."
Kelly said a prominent example of such a doctrine was Brown vs. Board of Education, the racial segregation case that overturned a 60-year precedent set by Plessy v. Ferguson.
His opponents in the race, particularly Fallone, have criticized Kelly's view of precedent as giving too much power to individual justices.
"This is why our judicial elections get so nasty," Fallone said. "Because when prior precedent is put on the table, and can be reopened and rethought, then the person you elect or appoint becomes all important."
The liberal-backed candidates in the race have also slammed Kelly for his conservative writing on a blog between 2012 and 2015, before he was a member of the court.
In those writings, he opined that former Democratic President Barack Obama's re-election was a win for the "socialism/same-sex marriage/recreational marijuana/tax increase crowd," that Social Security and other safety net programs were akin to slavery and that the U.S. Supreme Court's gay marriage ruling was illegitimate.
Kelly has also faced criticism from liberal groups and opponents, particularly Karofsky, for siding with the conservative interests that have cases before him.
"Every time that he has the opportunity to rule in favor of right-wing special interest groups, he does," Karofsky said. "Every time he has the opportunity to rule in favor of Republican causes, he does."
Kelly countered that he has never sat on a case in which he was aware any party made a contribution to him. But if one of his donors did have a case before him, Kelly said, that wouldn't be reason to recuse. He said Wisconsinites have already determined that a judge may hear a case in which a contributor donates up to $20,000, the current maximum allowed by state law.
You have free articles remaining.
"At $20,000, I don't think that a reasonable perception of partiality would exist," he said.
If Wisconsinites are concerned about that level, they could change the current statutory cap, he said.
On the front line
Karofsky, supported by liberals, won a seat on the Dane County Circuit Court in 2017 and has also served as assistant and deputy district attorney in the Dane County District Attorney's Office from 1992 to 2001. She has also held two posts in the state Department of Justice, as violence against women prosecutor and as head of the Office of Crime Victim Services.
Karofsky cites a number of factors she said make her an ideal Supreme Court candidate, including her energy and experience as a trial court judge, which she said puts her in a position to see the impact of the law on real people.
"You see how the law isn't some esoteric exercise when you've been the victim of a crime, or it's your property that's being distributed through a divorce, or if you're the person who is being evicted," Karofsky said.
For Karofsky, a 10-year term would serve as a bit of a course correction for the state's high court, which she said has developed an aura of corruption.
"I think that we need to get our Supreme Court back on track," Karofsky said. "Justice Kelly, the way that he has conducted himself on the court, it feels like corruption to people. Especially if it is a case that's political in nature, you know how Dan Kelly is going to decide before anyone even walks in the Supreme Court chamber."
Karofsky said she'd call for hearings to determine a clear rule for when a justice should step away from a case, especially if a party in the case is a political donor. She said her own philosophy toward recusal is to take herself off cases when there is the appearance of impropriety.
She said her judicial philosophy centers around treating each person in her courtroom fairly, equally and respectfully.
When it comes to constitutional law, she said "we need to be interpreting the Constitution with today in mind. It's 2020."
She said her judicial philosophy most closely aligns with that of Elena Kagan on the U.S. Supreme Court and Rebecca Dallet on the Wisconsin Supreme Court.
Karofsky has faced several lines of criticism from conservatives and her opponents, who say she would be a "social justice warrior" on the bench, that she doesn't have sufficient experience with civil cases and that she is soft on crime.
Karofsky acknowledges her progressive politics but said fairness and the rule of law dictate her decisions, not her personal policy preferences. She said her time on the front line of the criminal justice system made it clear to her that some criminal justice reform is necessary.
She dismissed accusations she's soft on crime, saying she strives to be prepared, fair, respectful and to apply the law to the facts in each case.
As for accusations she's doesn't have enough civil law experience, Karofsky counters she does see civil cases as a judge and also served as general counsel for a nonprofit for which she dealt with contract and copyright law.
Judicial 'originalist'
Fallone, a liberal-backed candidate who has served as a Marquette Law School professor since 1992, said his election would bring a greater diversity of legal experience to a court he says is in need of change.
"With the retirement of Justice Shirley Abrahamson, there's a real need for a constitutional law professor, the academic expertise of the law," Fallone said, adding that he also brings much-needed experience in criminal defense and business law.
Given that the state Supreme Court decides major constitutional issues, Fallone said, not having his depth of constitutional knowledge and a set of guiding constitutional principles puts the court at a disadvantage. He advised former Wisconsin Sen. Herb Kohl on four U.S. Supreme Court nominations and was consulted by the Obama White House to explain the legal issues surrounding Merrick Garland's nomination to the U.S. Supreme Court.
Fallone defended himself against accusations he doesn't have sufficient experience in Wisconsin courts. As a law professor, he said, he follows a notable line of other influential justices, such as Abrahamson — a former chief justice — and U.S. Supreme Court Justice Ruth Bader Ginsburg. He said the idea that Wisconsin Supreme Court justices should have trial experience is a false qualification.
"You're talking about an appellate court that doesn't do trials," Fallone said, referring to the Wisconsin Supreme Court.
Fallone, who would be the Wisconisin Supreme Court's first Latino justice, said he would also help mend the increasing politicization of the court because he would avoid falling into a partisan camp.
As for his judicial philosophy, Fallone said Supreme Court justices should limit themselves to what is "absolutely necessary" in any given case in order to avoid overstepping. He argues Kelly is an activist from the right, who goes out of his way to interpret the Constitution to his liking. Fallone calls himself a judicial "originalist" who believes the original intent of the Constitution included the rights to self government and equal treatment for all.
Fallone declined to say which justices his judicial philosophy most closely aligns with. He said he identifies as a progressive. He agrees with Karofsky that there ought to be a rule instructing justices when to recuse themselves from cases. In Fallone's view, justices should step away from a case if it involves parties that donated more than $10,000 within a couple years of hearing the case.