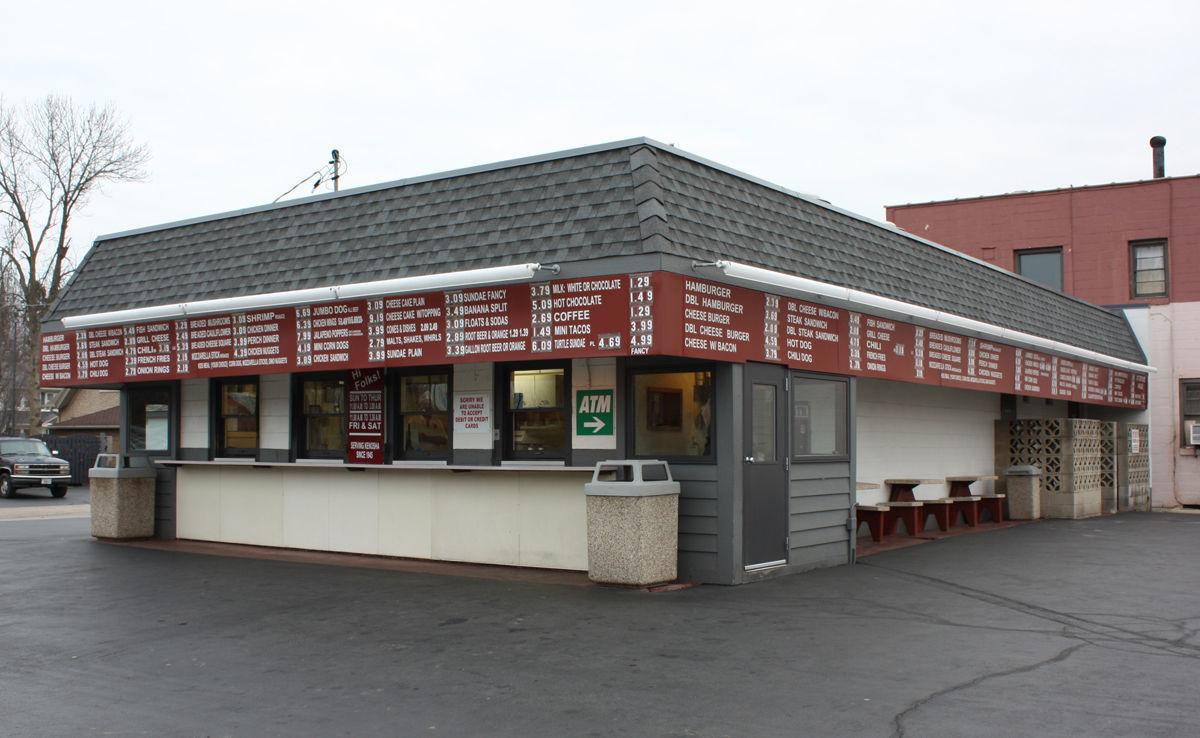 KENOSHA — A Christmas tradition will be renewed tonight.
The new owners of The Spot Drive-In, 2117 75th St., announced Wednesday that they are reinstating the rooftop Christmas tree atop the drive-in.
The public is invited to an official tree-lighting at 8 p.m. Saturday.
You have free articles remaining.
Visitors can also try treats from the drive-in's holiday menu, including peppermint chocolate milkshakes and cheesecake.
Robert and Peter Lee purchased the iconic drive-in this summer from the DuBois family, which founded it in 1945.
The Lee family continues to operate with the same staff, hours and year-round schedule.
The menu has been enhanced to now include meatless options, and the drive-in will soon be launching an app for online ordering.
TALL SHIPS PARADE OF SAIL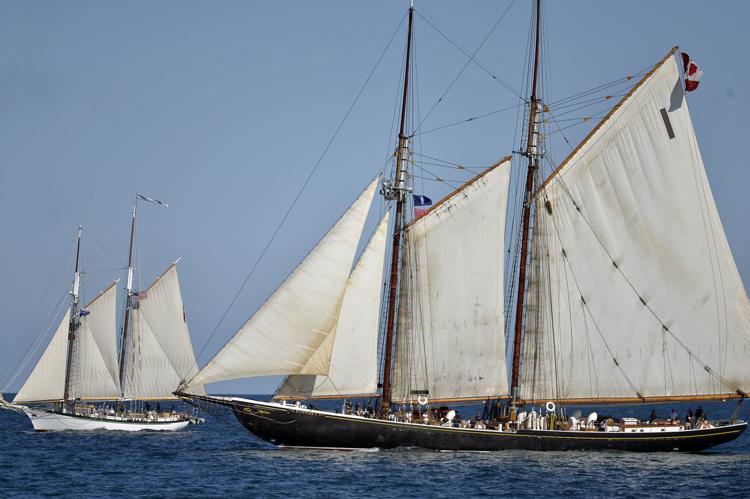 TALL SHIPS PARADE OF SAIL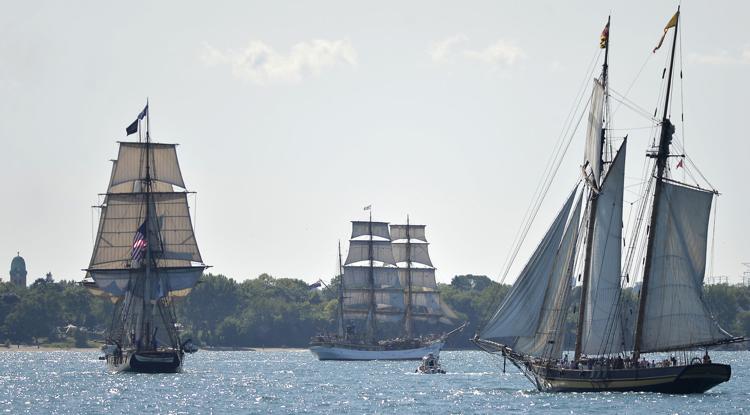 TALL SHIPS PARADE OF SAIL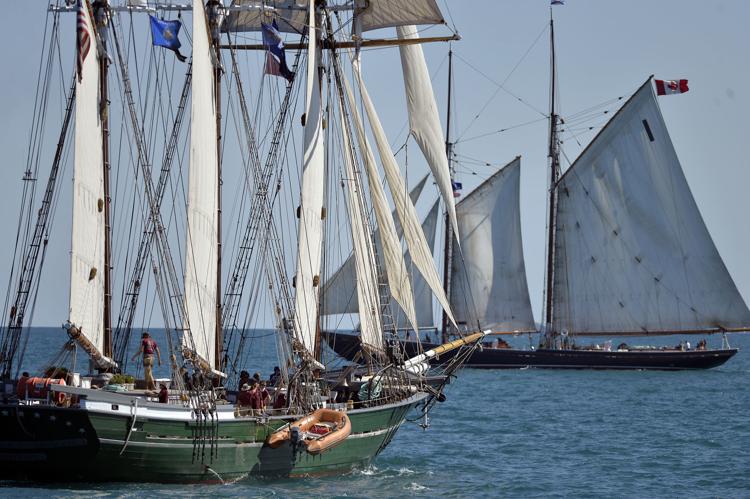 TALL SHIPS PARADE OF SAIL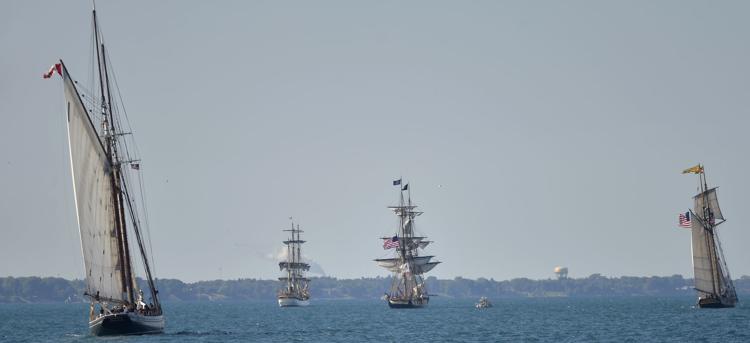 TALL SHIPS PARADE OF SAIL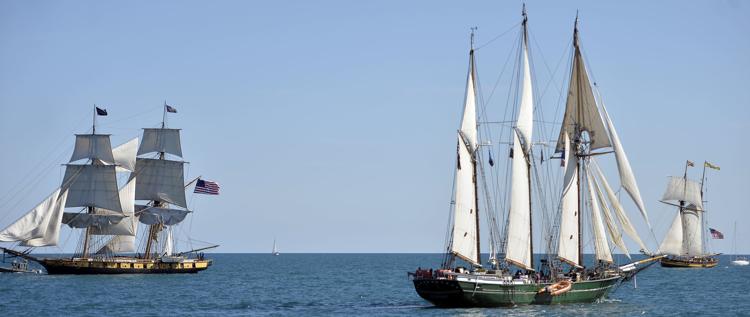 TALL SHIPS PARADE OF SAIL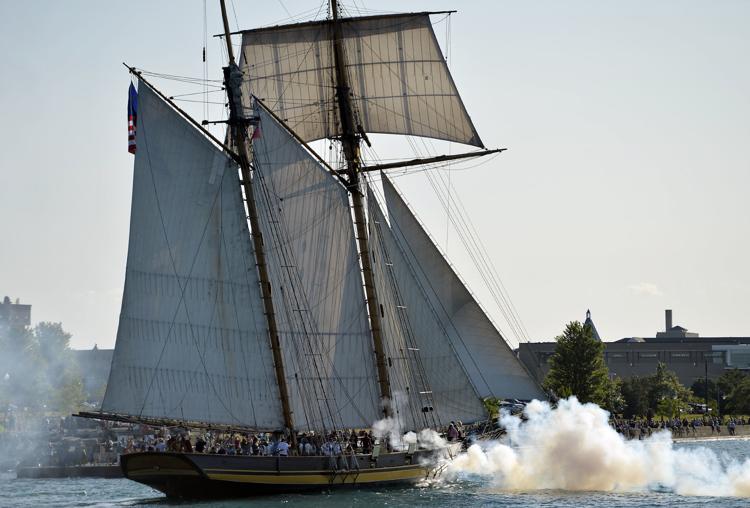 TALL SHIPS PARADE OF SAIL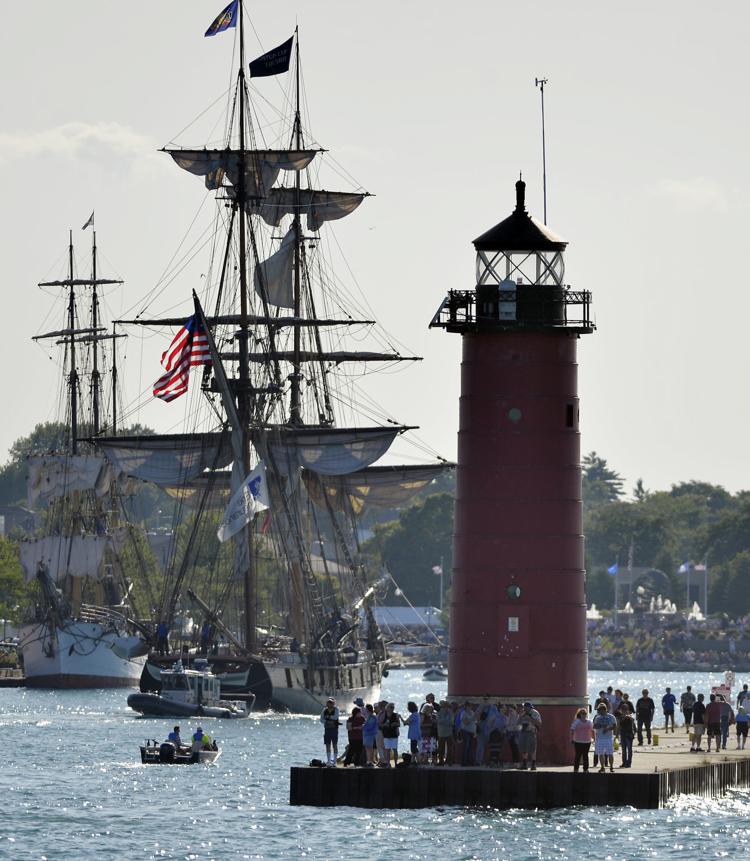 TALL SHIPS PARADE OF SAIL

TALL SHIPS PARADE OF SAIL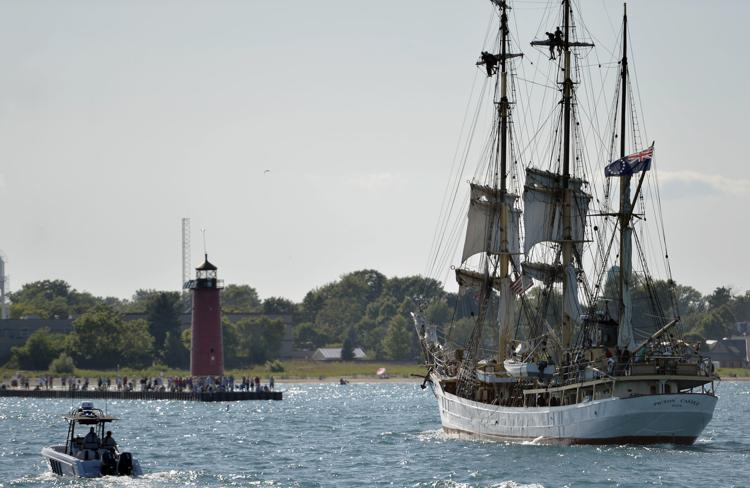 TALL SHIPS PARADE OF SAIL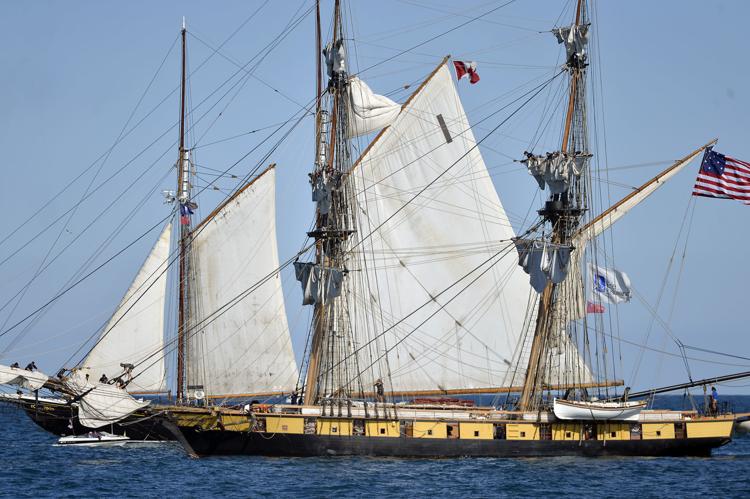 TALL SHIPS PARADE OF SAIL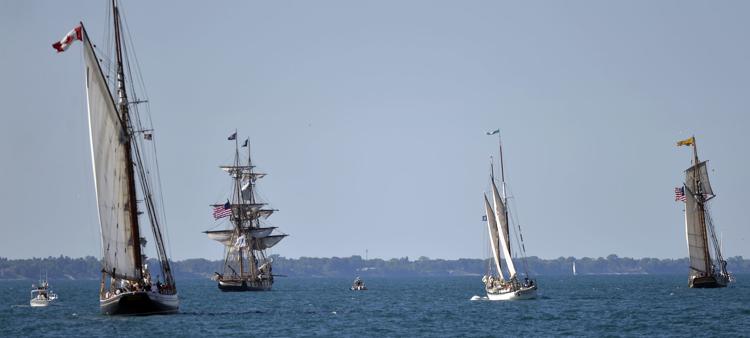 TALL SHIPS PARADE OF SAIL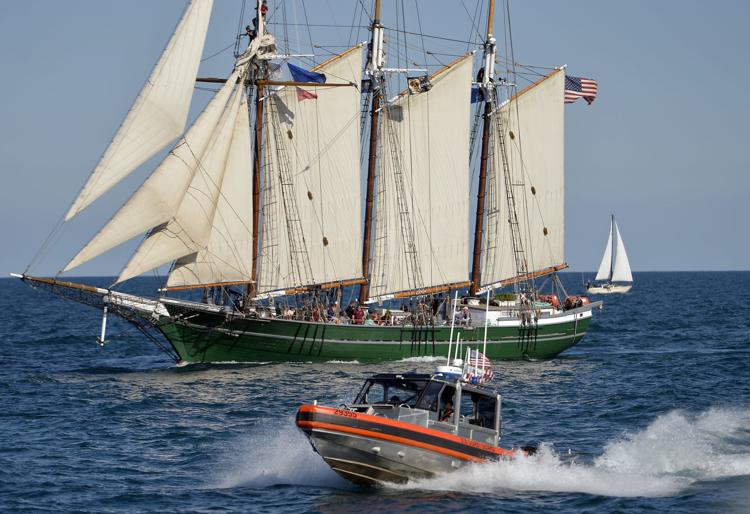 TALL SHIPS PARADE OF SAIL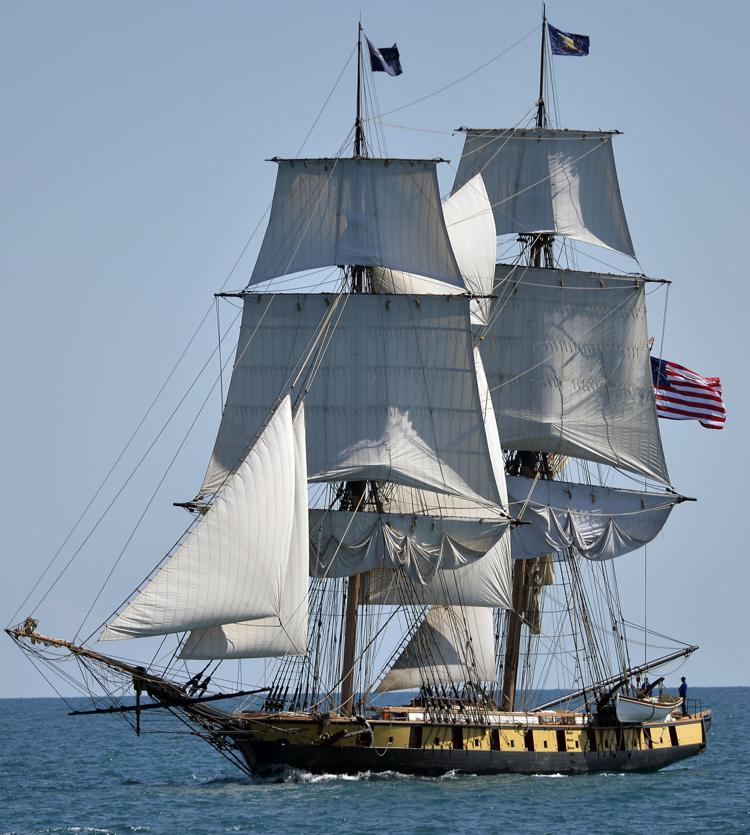 TALL SHIPS PARADE OF SAIL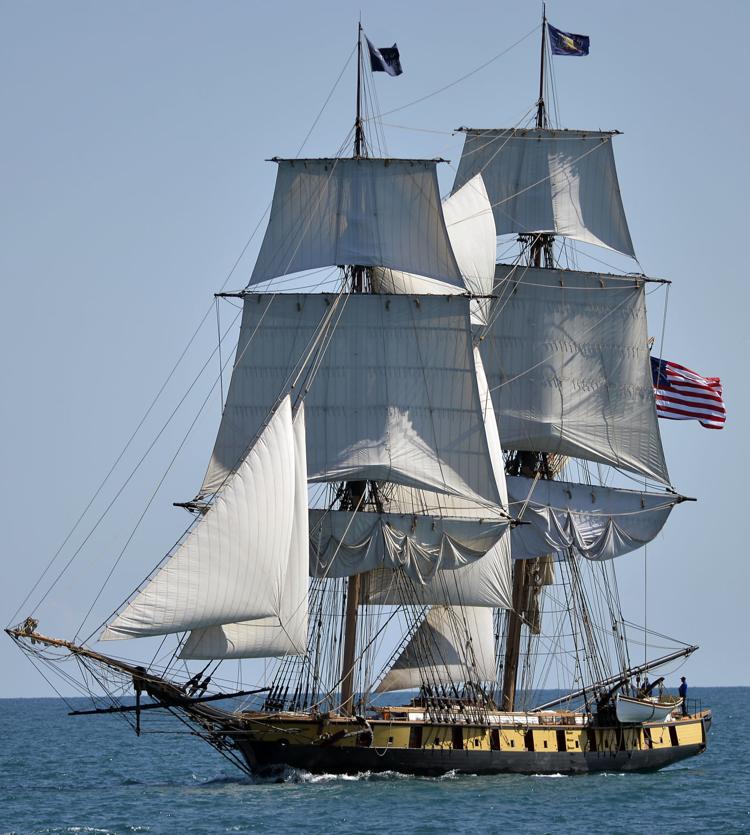 TALL SHIPS PARADE OF SAIL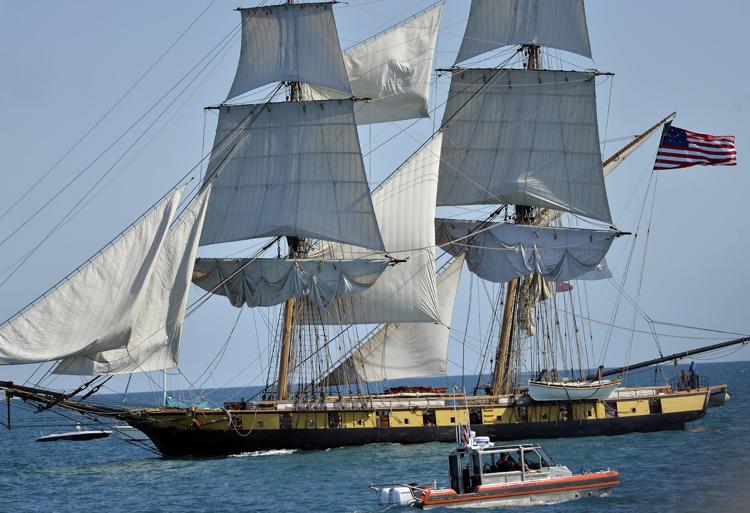 TALL SHIPS PARADE OF SAIL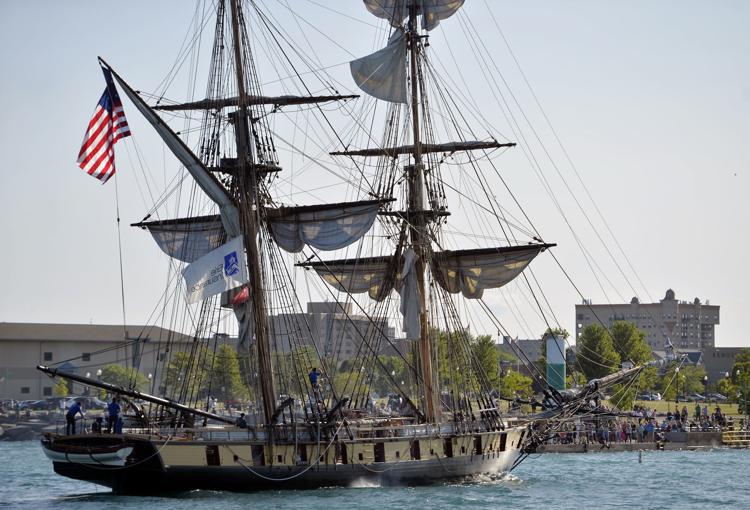 TALL SHIPS PARADE OF SAIL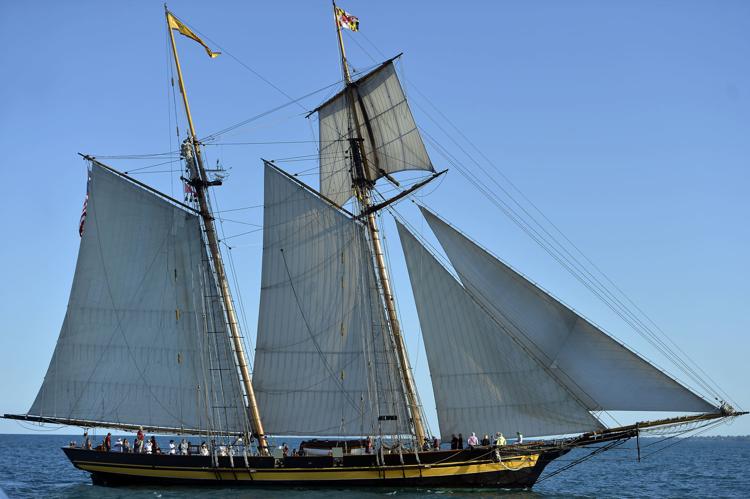 TALL SHIPS PARADE OF SAIL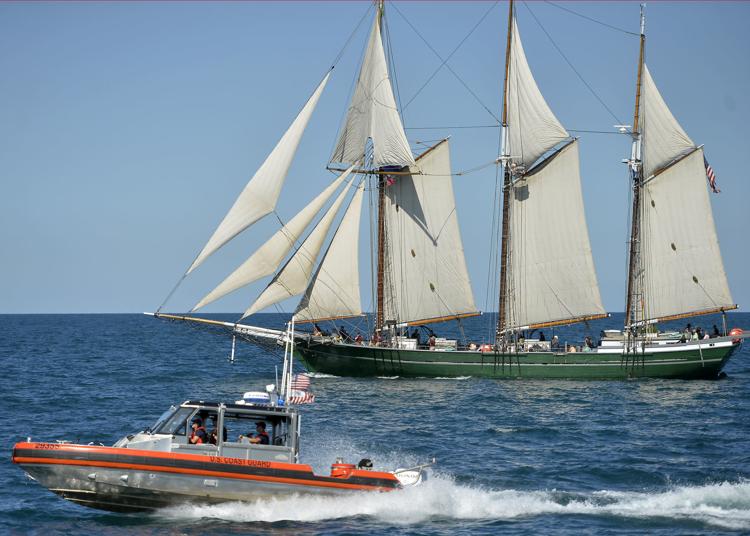 TALL SHIPS PARADE OF SAIL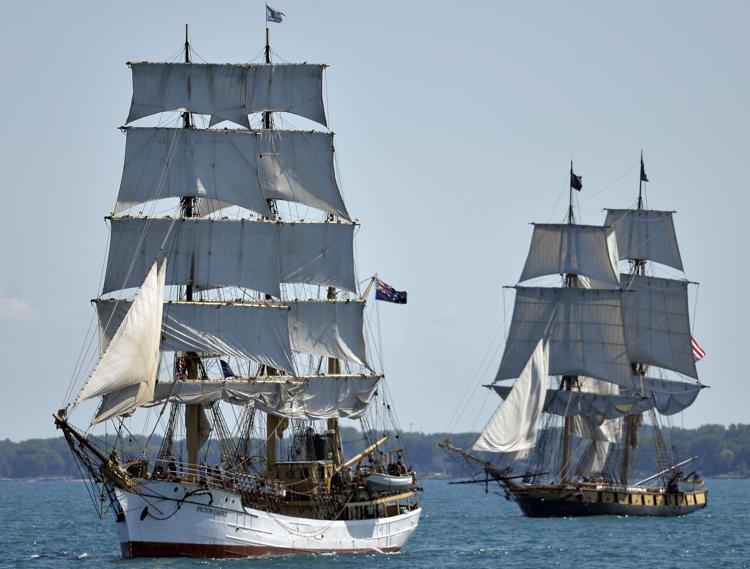 TALL SHIPS PARADE OF SAIL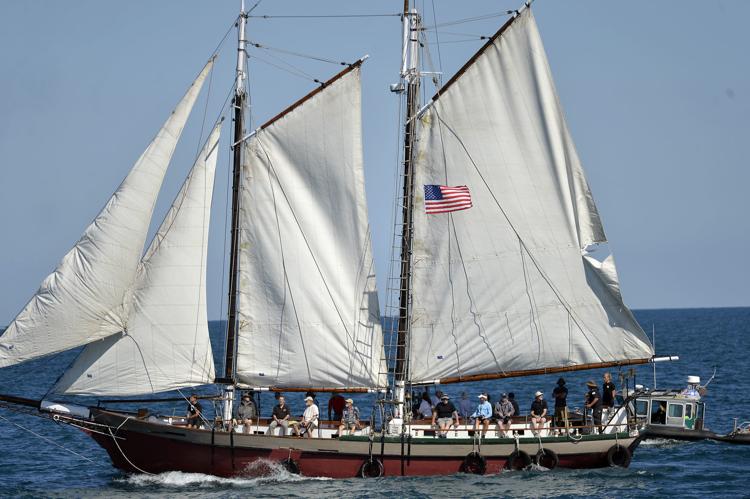 TALL SHIPS PARADE OF SAIL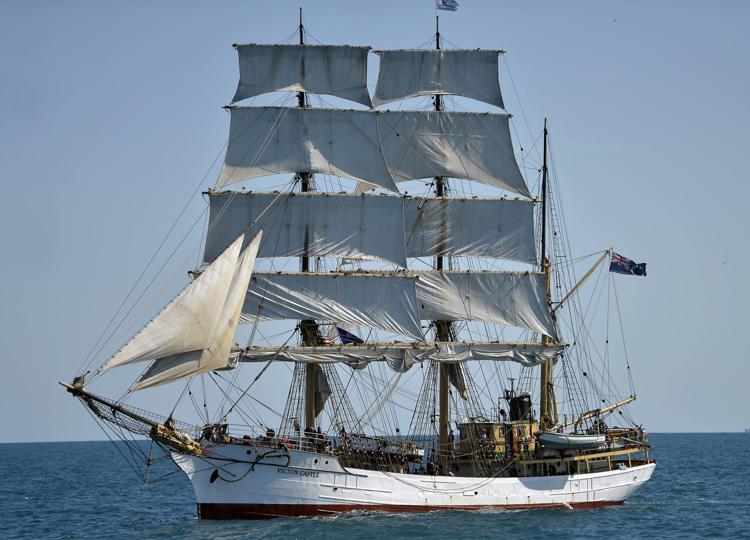 TALL SHIPS PARADE OF SAIL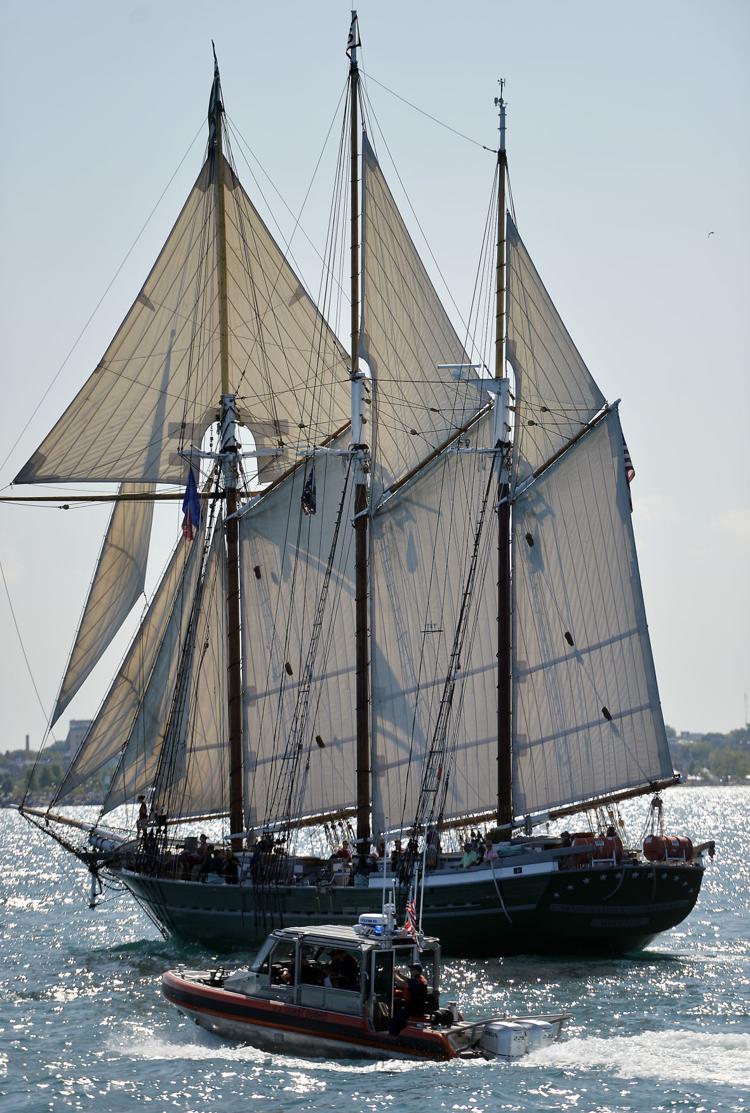 Tall Ships Festival sails into Kenosha
Tall ships cruised the lakefront before making their grand entrance on Thursday, patiently waiting for what is poised to be a weekend to remember in downtown Kenosha.
Nearly 15 months of anticipation and picture-perfect weather could attract huge crowds for the Tall Ships of America's Tall Ships Challenge, which opens at 10 a.m. today and runs through Sunday.
Tickets are $18 for adults, $9 for kids (ages 6-17). A family pass is available for $45.
The three-day festival returned to Kenosha for the first time since making back-to-back appearances in 2003 and 2004. The event, which now takes place in the Great Lakes every three years, relocated to Chicago before Kenosha successfully won its bid to host this year's event.
"It's very much a celebration," said Kris Kochman, city community relations liaison. "Our city is so patriotic. Fourth of July and the parade is a really big deal. People come out in droves every year, and it never gets old.
"This is something new. We haven't had an event like this for more than 10 years. People are excited to see the ships and the festival that goes along with it."
Kochman said attendance could easily top the original 30,000 estimate.
General admission tickets are available at the gate or can be purchased online at www.kenoshatallships.com. Those tickets include access for boarding the ships as well as entrance to the art fair, food court, children's area and the Miller Lite Music Stage. A limited number of sail-away tickets, ranging from $55 to $75, are still available.
"I noticed the sail-away tickets ramped up quickly in the past week," Kochman said. "We went from 600 tickets sold to 1,000 in the snap of a finger. I think those remaining tickets are going to be sold out."
American English, a Beatles tribute band, performs 7 to 9 p.m. Friday. Tickets to the concert are $20 or included for anyone who purchases a general admission ticket before 4 p.m. Friday.
Seven ships
Seven ships are taking part in the festival in Kenosha, one of 11 Great Lakes ports of the Tall Ships Challenge. The ships set sail from Green Bay on Tuesday and began arriving in Kenosha on Wednesday.
Ships docking in Kenosha include the Barque Picton Castle, Bluenose II, S/V Denis Sullivan, U.S. Brig Niagara, Appledore IV, Pride of Baltimore II and Kenosha's own Red Witch.
Appledore IV and Red Witch are offering 80-minute excursions from the Kenosha Sailing Center and Yacht Club, 5130 Fourth Ave.
Boarding is allowed on the five other ships docked on the south side of the harbor. Crew members will be available to answer questions during the self-guided tours.
Taking a tour
Touring the ships adds an entirely different perspective from watching them sail.
The U.S. Brig Niagara, which is 198 feet long and 120 feet high, is a replica ship from the War of 1812. It includes a sub-deck complete with sleeping quarters and a wood-fired stove.
"You haven't had the full experience until you've gone on board," Kochman said. "They're all very unique. People will want to explore them and stand at the ship's wheel for a picture. It's kind of the iconic thing to do."
Chicago initially committed to host this year's tour and canceled due to ongoing construction at Navy Pier. Kenosha gladly obliged to take over and will have priority to host the event again when it returns to the Great Lakes in 2022.
"The mayor (John Antaramian) wanted this event to come here in the worst way," said Patricia Lock, the city's tall ship festival consultant. "It's good for Kenosha. It's good for tourism. It's a great way to showcase the city. When we had this event in 2003 and 2004, the people who came downtown said they had no idea it was this nice down here."
Traffic restrictions, shuttles, parking set for festival weekend
The Kenosha Tall Ships Festival and the Pike River Rendezvous will result in changes to traffic patterns near Kenosha's lakefront through the weekend.
The tall ships festival begins today and continues through Sunday at Kenosha's harbor. The Pike River Rendezvous will be Friday through Sunday on Simmons Island.
HarborPark traffic
Traffic will be directed one way eastbound on 56th Street, beginning at Third Avenue, proceeding counter-clockwise around Calabria Way, and westbound only on 54th Street from Calabria Way to Sixth Avenue. The one-way traffic pattern will continue until 10 p.m. Sunday.
Temporary no-parking signs will be posted at areas along the route to facilitate the one way traffic flow.
Sixth Avenue will be closed starting at 3 p.m. today between 52nd Street and 54th Street during the opening ceremonies for the Tall Ships Festival during the evening Peanut Butter & Jam Concert. Sixth Avenue will re-open after the concert by 10 p.m.
Shuttle service
Free shuttle services operated by Kenosha Transit will be offered Friday through Sunday.
The shuttle will provide rides between the festival grounds and the Sail Away Village near the Kenosha Yacht Club.
The shuttle route goes between the Kenosha Yacht Club and the west entrance gate.
Shuttle stops are located near 54th Street and Sixth Avenue (east side of Sixth Avenue); at 50th Street and Seventh Avenue (east side of Seventh Avenue), and at the Sail Away Village near the Kenosha Yacht Club.
Remote parking
Those holding sail-away tickets are encouraged to park east of the Dream Playground at Petzke Park, 2820 14th Ave., in the fenced Carthage College lot. A free shuttle will drop off riders at the Sail Away Village near the Kenosha Yacht Club, 5130 Fourth Ave.
Additional parking is available at Indian Trail High School, 6800 60th St. A free shuttle will pick up visitors every 15 minutes and take them to the west entrance gate of the festival at Sixth Avenue and 54th Street.
Simmons Island
Access to the beach at Simmons Island is limited to only non-motorized traffic (such as walking or bicycling through the park). The park road also is closed at the north entrance to the park via Kennedy Drive.
Fourth Avenue remains open today, including vehicle access to the Kenosha Yacht Club and Kenosha History Center parking areas.
Starting Friday, there will be no vehicle access or parking on Simmons Island. Barricades will be staffed, and vehicle access will be restricted. People may visit the Pike River Rendezvous, but there is no programming or horse and carriage rides.
People with Sail Away tickets may access the Sail Away village by foot, or by taking a shuttle.
On Saturday and Sunday, There will be no vehicle access or parking on Simmons Island for the public. Pike River Rendezvous is open with programming.
People may access the Rendezvous area by foot or by one of the shuttles available.
A limited amount of parking is available at Kennedy Park, accessed at 44th Street east of Fifth Ave. Parking also is available as posted on residential streets near the park.
A free horse-and-carriage shuttle will operate from Kennedy Park to the festival entrance at Simmons Island.
Only residents of Fourth Avenue, the Coast Guard, and those with business at the Kenosha Water Utility and Kenosha Yacht Club will be allowed to drive vehicles on the island.