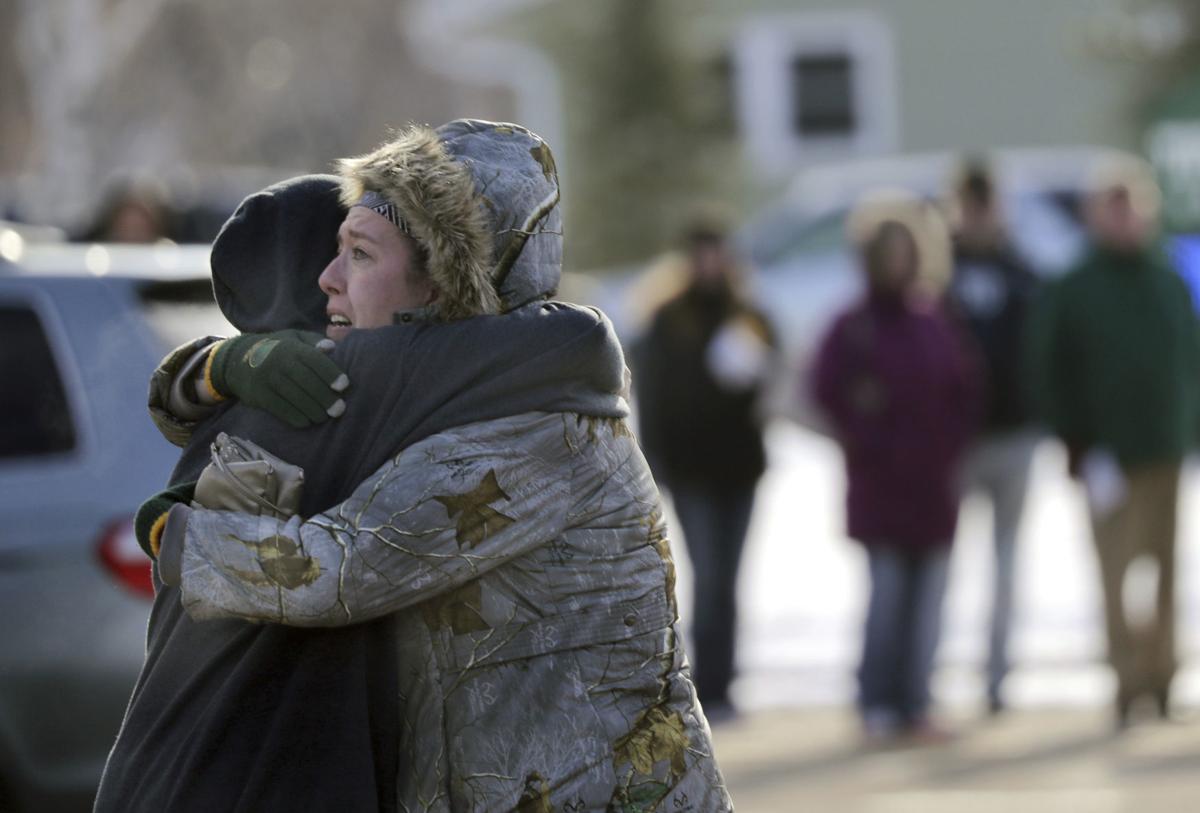 Elected officials at the state, federal and local levels weighed in Tuesday regarding the school shooting incident on Monday at Waukesha South High School and on Tuesday at Oshkosh West High School:
State Rep. Greta Neubauer, D-Racine, released the following statement on the incidents and credible threats of violence reported at Waukesha North High School and the Sparta Area School District:
"In less than 48 hours, Wisconsin students have been subjected to unimaginable terror in their schools. It is terrible and tragic that our students fear for their safety when they enter their classrooms each day. This cannot continue to be the status quo for our kids.
"As a legislator, I hear from constituents and people around our state who are looking for answers as to why this is happening in our schools, and for solutions to prevent future violence. We need to take urgent action to support gun safety in Wisconsin, and to provide students in crisis with the resources they need to keep themselves and their classmates safe.
"Thank you to the school resource officers who were able to intervene and prevent further violence in Waukesha and Oshkosh, and to the teachers and administrators who acted decisively to protect their students from danger," Neubauer concluded.
Gov. Tony Evers released the following statement on his official Facebook page:
"What happened in Oshkosh today hits especially close to home for Kathy and I — two of our kids graduated from Oshkosh West when our family lived in Oshkosh, and our hearts go out to all of the folks at Oshkosh West and the Oshkosh community as they grapple with today's events.
"It's impossible to ignore the fact that in addition to today's officer-involved shooting at Oshkosh West, the Sparta School District is closed due to security threats, and that this happened just a day after we had another school shooting at Waukesha South. I said it yesterday and I'll say it again today — no kid should be afraid to go to school or be in the classroom, and no parent should be afraid to send their kid to school, either.
"The last two days tells us that we can't keep pretending that this only happens in other communities or in other states — it's happening here, too. We can't just accept that violence in our schools is a foregone conclusion, and we have to get to work to do everything we can to keep our kids and our communities safe."
Carolyn Stanford Taylor, the state superintendent of public instruction, issued the following statement in response to Tuesday's shooting incident at Oshkosh West High School.
"No words can express the anxiety and worry our parents, students, and staff must be feeling today. Violent incidents and threats against safety in our schools break my heart.
"Our schools have always been one of the safest places for our students, and I want that to always be the case. Schools train and prepare for threats and dangerous situations because of the unfortunate reality that this can happen anywhere. I wish this wasn't the case; we need to do more.
"I'm extending the resources of my agency to offer additional support during this time of need. I'm asking the Wisconsin Safe and Healthy Schools Center to provide whatever resources they can to the Oshkosh Area School District and the surrounding area. I will be looking into what we can accomplish with other state agencies to further address both the needs of our schools and the supports that can be provided.
"Our schools must be safe environments for our students and staff, and we are committed to working together to make sure of that."
U.S. Sen. Ron Johnson, R-Wis., said the following Tuesday regarding safety at our state's schools:
"The incidents at Waukesha South and Oshkosh West remind us that we do not possess the capability to completely prevent someone from bringing a weapon to school. We should all be thankful, however, that larger tragedies may well have been averted due to training, and the swift and courageous action of students, teachers, school administrators, and armed school resource officers. This confirms that action can — and should — be taken to mitigate harm and limit casualties when weapons are brought into schools.
"A recent report published by the Secret Service that studied 41 school shootings from 2008-2017 demonstrates that in every case, the shooter showed concerning behaviors prior to the attack. In addition, the Department of Homeland Security will soon go live with an internet clearinghouse of school safety best practices that school officials should be aware of and utilize. Let's not let anyone's vision of the 'perfect' solution prevent us from taking action that will do some good."
Be the first to know
Get local news delivered to your inbox!