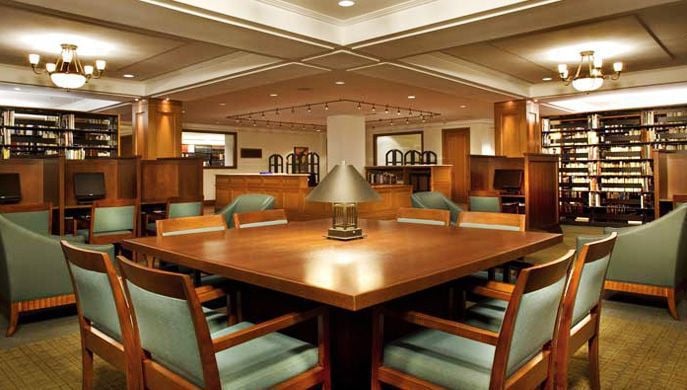 SOMERS — A public hearing is scheduled next month to review plans to construct a military archive museum in Somers.
TAWANI Enterprises, a private-wealth firm belonging to a member of the well-known Pritzker family of Illinois, is in the process of acquiring more than 280 acres near Highway E and I-94, spanning just west of 100th Avenue to the I-94 frontage road.
The land is targeted for a 100,000-square-foot building, which would house historical books, military artifacts and antique arms from the Pritzker Military Museum & Library, located at 104 S. Michigan Ave., in downtown Chicago.
The new facility in Somers would be accessible to students, researchers and the public.
Preliminary plans also include a dedicated space for a future Cold War Memorial, walking and biking paths and green space.
Application submitted
TAWANI submitted an application for the project to the Somers Village Board, according to TAWANI spokesperson Theadora Gerber.
The application will be discussed in front of the Somers Plan Commission on Sept. 16.
The project could progress into a work session before seeking final approval in front of the Somers Village Board, according to Somers Village President George Stoner.
"It will first go in front of the plan commission for a major meeting, where they will explain everything that is going on," Stoner said. "Everything is fine and good. It's all in place. We've got a set of preliminary plans of what the site is going to look like."
Pritzker family ties
The Pritzker Military Museum & Library was founded and is owned by Jennifer N. Pritzker, a retired United States Army lieutenant colonel. Pritzker, 69, is the cousin of Illinois Gov. J.B. Pritzker.
"This facility is needed because the Pritzker Military Museum & Library has outgrown existing archive space, due to the success of the museum and the generosity of our donors," Pritzker said. "The growth is a testament to public interest in preserving the stories of our country's brave service members and their commitment and sacrifice in the name of freedom and democracy."
TAWANI chose Somers based on its "pro-development environment, accessibility to the I-94 corridor and relative closeness to the Pritzker Military Museum & Library."
Two years of effort
Stoner said he's been working with the developer for nearly two years on the project. He toured the Pritzker Military Museum & Library with Somers Village Administrator Bill Morris and Village Trustee Karl Ostby.
The Pritzker Military Museum & Library's mission is to acquire and maintain an accessible collection of materials and develop appropriate programs focusing on the role of the citizen soldier in the preservation of democracy.
"Everybody is excited," Stoner said, "even outside elected officials like the county executive, college officials, secretary of veterans affairs, all of our state representatives in the area. Everybody has been extremely positive."