STURTEVANT — The new skate park at Sturtevant's East Park was filled with dozens of skateboarders, bicyclists and scooter riders when it opened this week.
"It's awesome … word got around quick," said Kailyn Daum, a Sturtevant resident who advocated for and helped design the attraction at 2845 87th St.
Daum isn't a skater herself. But she has helped organize parks events in the past in Sturtevant, and she always wished there could be a dedicated place for skaters to congregate.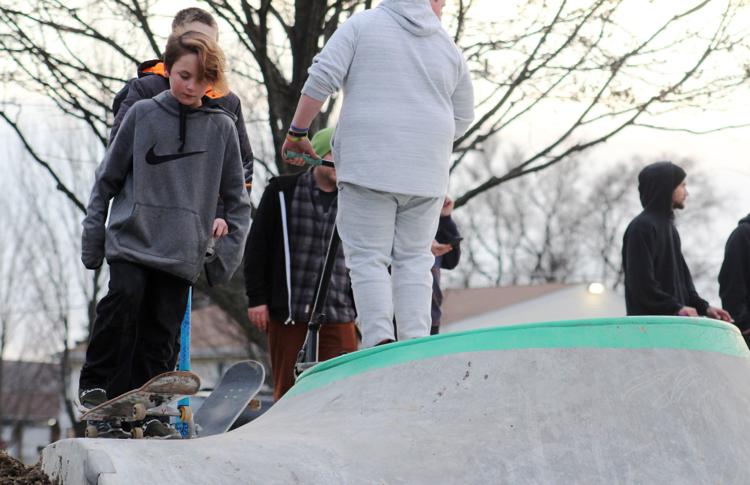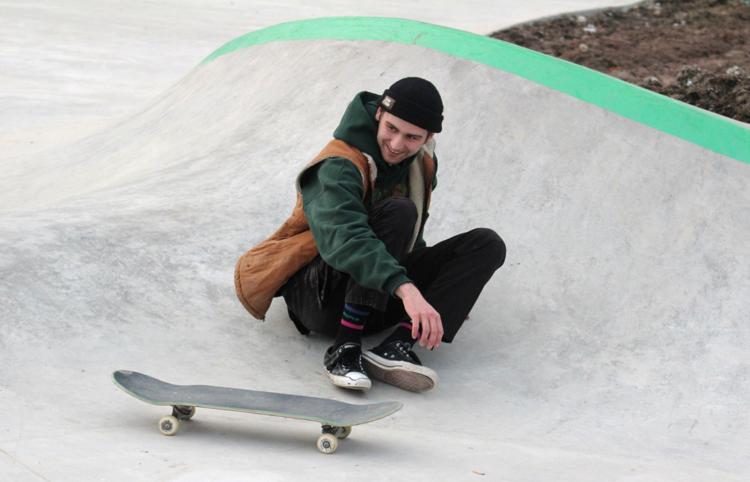 "There's so many kids who are enjoying this," she said.
Simon Freeman, a 2017 Case High School graduate, lives less than a mile away in Mount Pleasant. He was skateboarding at the park Thursday, and plans to return frequently.
"It's close by, and it's a well-built skate park," Freeman said. "We'd have to drive 40 minutes for something else like this."
You have free articles remaining.
Two years of planning pays off
The Sturtevant Village Board started discussing the idea of building a skate park two years ago, in December 2017. The idea was continuously kicked around and the design tweaked repeatedly during that time.
Construction started last month. The skate park — which is situated in an oval, with rails on both straightaways, a modified bowl on one side, and a ramp on the other curve — was built by Oregon-based Evergreen Skateparks.
Although the oval itself is done, the work is not 100% complete. Mud still surrounds and remains in the middle of the oval.
Village Trustee Carrie Harbach, who spearheaded the skate park's creation, said it still needs a portable toilet and a gravel path is to be added soon.
"In the spring we will work on lighting, signage and landscaping," said Harbach. "I am very pleased with the build, and I hope it brings years of healthy activity to all ages. I am so happy the board supported the project, and I had a motivated committee to work with over the last two years."