The Racine Family YMCA, which operates the aquatic center at county-owned Pritchard Park, announced the decision Wednesday evening, three days before the official start of summer, on Saturday.
"In light of current public health guidelines and orders, and after extensive planning discussions between Racine County and the Racine Family YMCA and consultation with health officials, the SC Johnson Community Aquatic Center will not open in 2020 amid the COVID-19 outbreak," a YMCA Racine news release stated.
The YMCA staff noted that "swimming and beaches are generally considered lower risk for COVID-19 spread," but also said that "protocols to accommodate an opening of the facility were insufficient to address the significant health risks given larger crowds and confined spaces."
"While we're disappointed the aquatic center won't open this year, this decision was necessary to protect public health as the coronavirus outbreak continues to impact Racine County and the City of Racine," a statement from Racine County and Racine Family YMCA officials said.
Maintenance underway
Passers-by can expect to see workers at the aquatic center in the coming days, as they will be cleaning the pool to ensure its infrastructure is "protected for future seasons," the YMCA said.
In recent weeks, the greater Racine area has been considered a hotspot for coronavirus transmission.
While the Racine pool is not opening, the Burlington Community Pool has opened. But it's only open to City and Town of Burlington residents or anyone willing to buy a season membership.
A non-resident family membership is $195, a non-resident single membership is $110 and a non-resident senior single membership is $100. Resident memberships are less.
A post on the Burlington Community Pool's Facebook page on Wednesday stated that the pool board plans to re-evaluate the decision on attendance in two weeks based on attendance and Central Racine County Health Department guidelines.
In photos: Quarry Lake Park open for 2019
Quarry Lake Park opens
Restorations surrounding the water at Quarry Lake Park are now complete, including 3,000 new tons of sand and water treatments that cleared algae growth.
Quarry Lake, July 10
Running through the water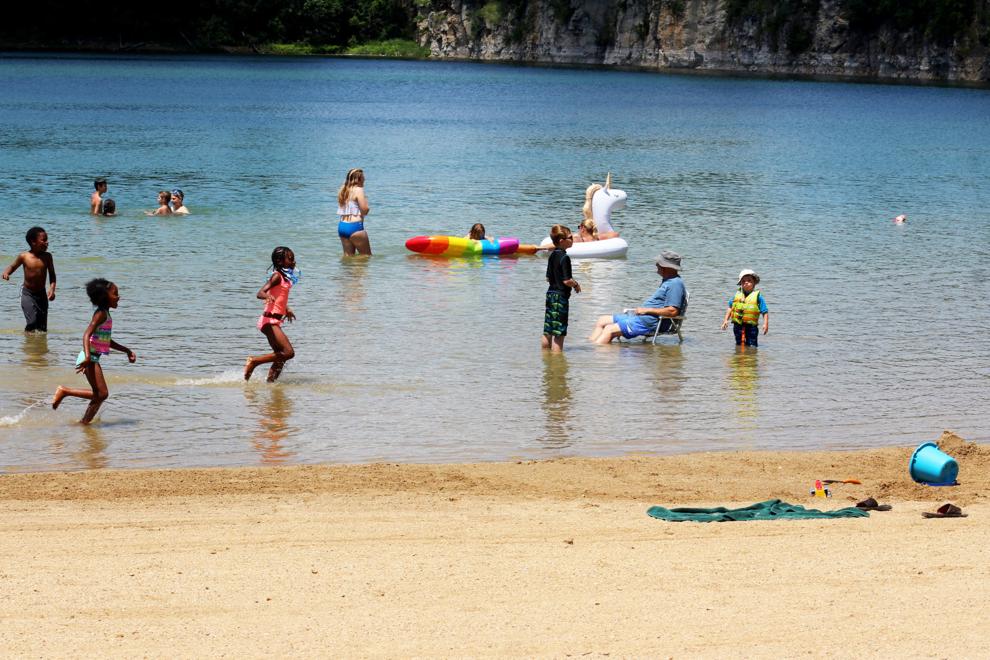 Testing the water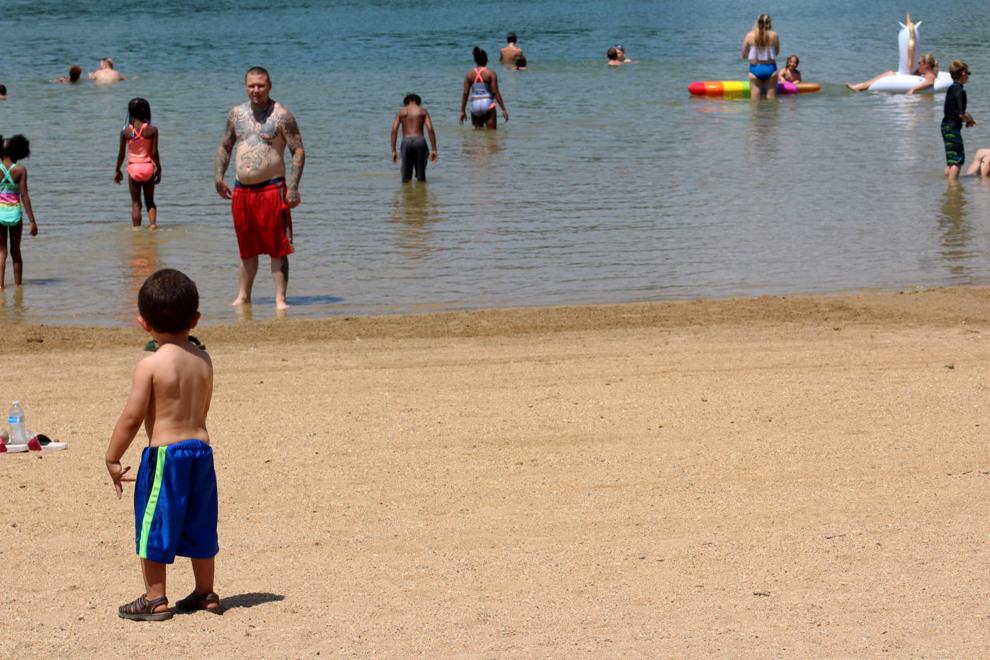 In and out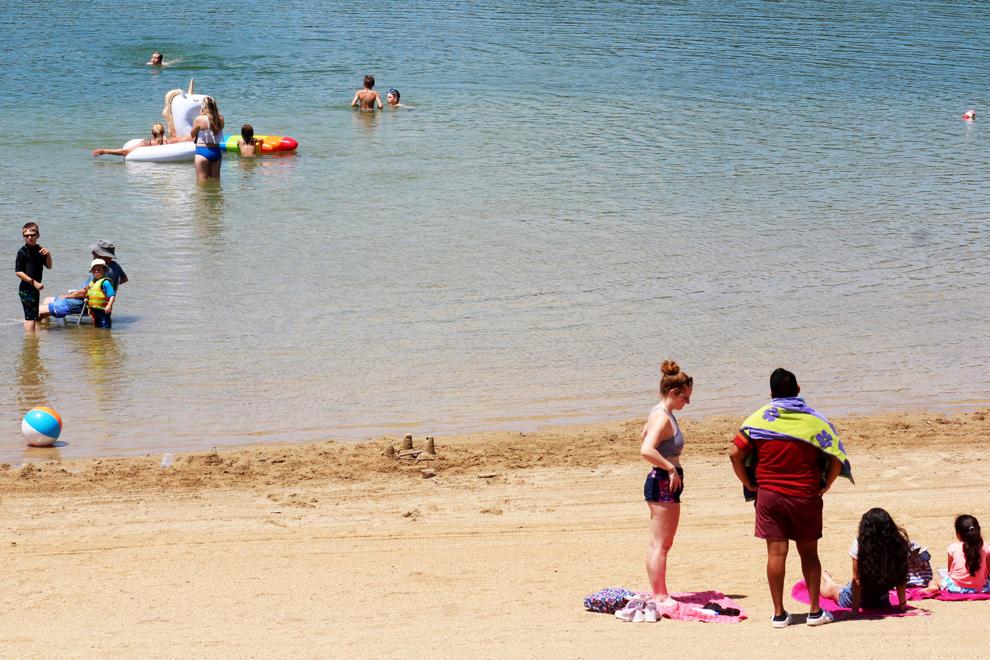 Lazy quarry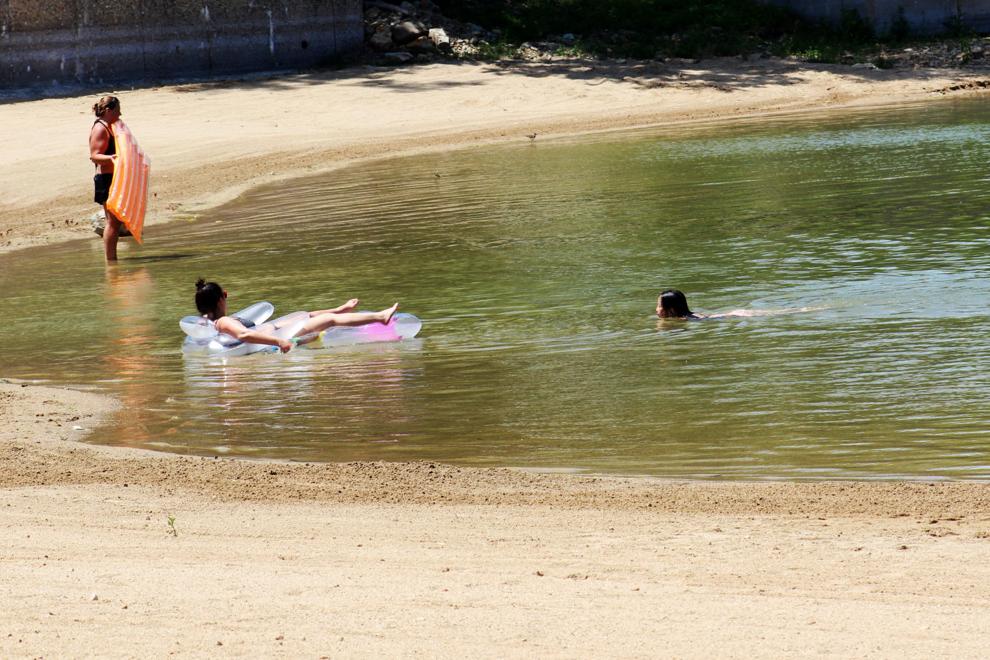 Quarry Lake Park cliffs and trees