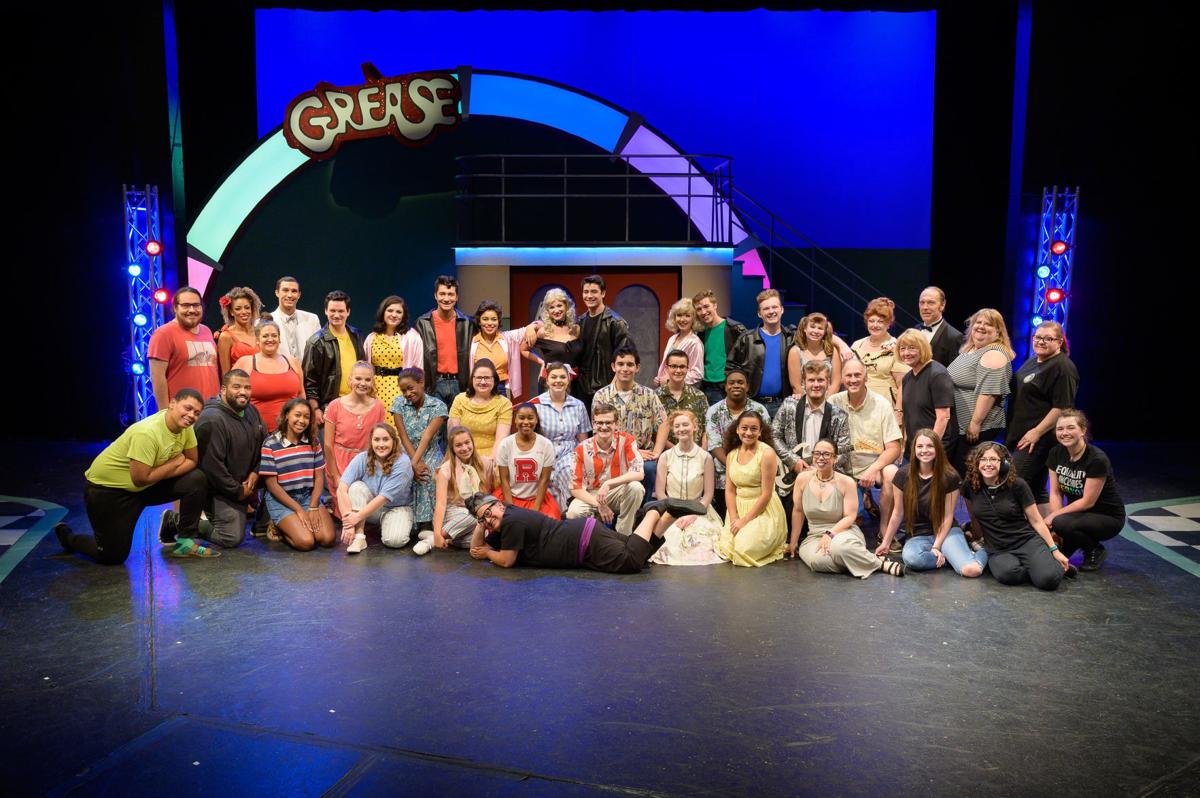 RACINE — After adding a third weekend of performances, tickets to the Racine Theatre Guild's production of "Grease" have sold out at "Greased Lightning" speed.
"Thank you so much for helping us make this show a success!" said Joycelyn Fish, director of marketing and development for the Racine Theatre Guild.
Before the show had even opened, tickets to the production's opening weekend, July 26-28, had sold out.
"That is very unusual that we have been sold out before we open," said Doug Istenes, managing and artistic director of the Racine Theatre Guild. Instenes is also the show's director, with music direction by Rob Kroes and choreography by Kara Ernst-Schalk.
The RTG added an additional weekend of performances, Aug. 2-4, hoping to allow more theater fans to get to see the show. Those kind of show extensions are not typical, according to Istenes.
You have free articles remaining.
On Friday, the Theatre Guild announced that tickets to all of the remaining performances had sold out. "We've sold out, we've had good shows (at RTG), but it's unusual to have it this quickly," Instenes added.
The cast
The cast is made up of Sandy (Sophia Karrageannes) and Danny (Jack Black); the Pink Ladies: Rizzo (Rosey Robinson), Jan (Carlyn Rabe), Marty (Meghan Flynn) and Frenchy (Jenna Zeihen); The T-Birds: Kenickie (Hunter D'Acquisto), Roger (Jared Simonsen), Sonny (Matt Przybylski) and Dooby (Andrew Dorst); classmates: Patty Simcox (Rayven Craft) and Eugene Florczyk (Evan Klinkhammer), as well as Miss Lynch (Barbi McGuire), Teen Angel (Jacob Fenkl), Cha-Cha Digregorio (Anisa Diaz), Johnny Casino (Connor Benson) and Vince Fontaine (Doug Despin).
Other cast and ensemble members featured include Dawn Burroughs, Chazmire Carothers, Ella Cimbalnik, Juliana Garcia-Malacara, Lorenc Gasparov, Geneva Hebron, Rowan Mlot, Johanna Nimmer, Jack Scharff, Marcus Sorenson and Katherine Zielsdorf.