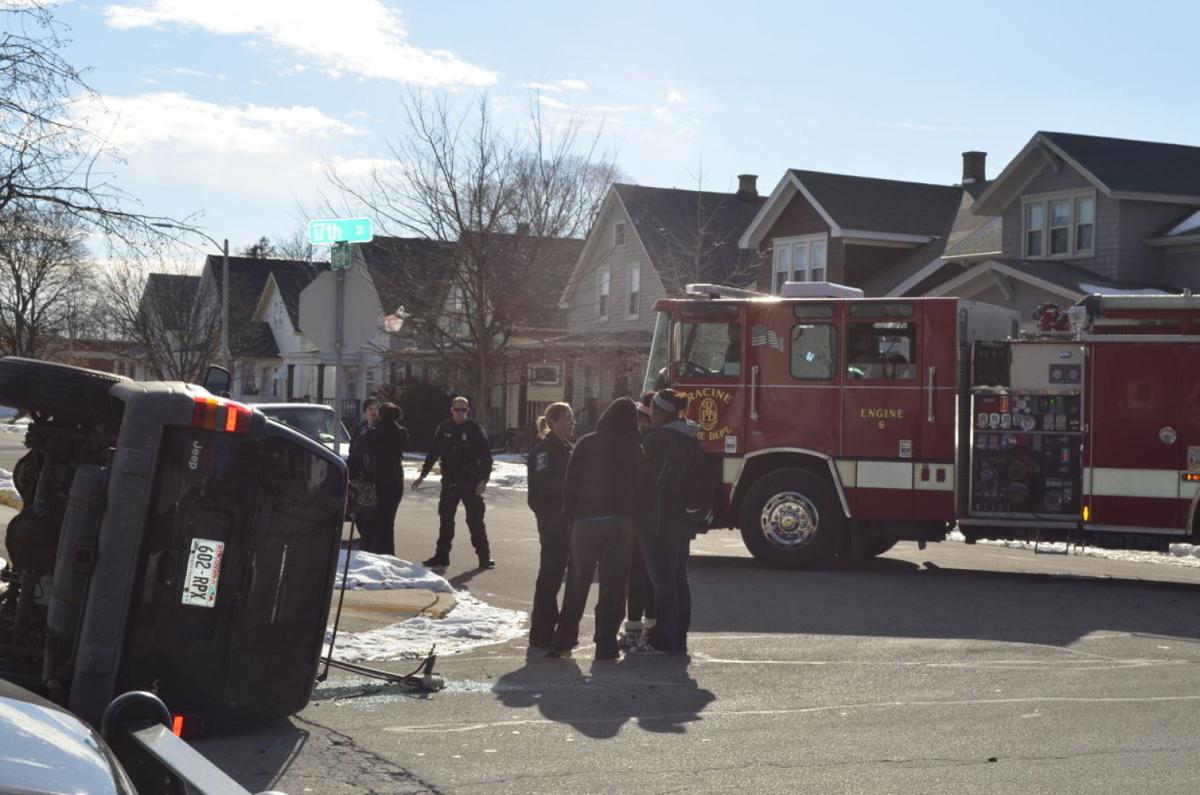 RACINE — Police and firefighters responded Friday afternoon to an SUV rollover accident on 17th Street near Flett Avenue.
There was an infant in the SUV that rolled over, but nobody was transported from the scene by ambulance, according to police.
The accident involved a van and an SUV. It appeared that the van, which had a stop sign, hit the SUV which was eastbound on 17th Street, police at the scene said.
The call came in to authorities at about 1:30 p.m. and blocked traffic on 17th Street for about 30 minutes.