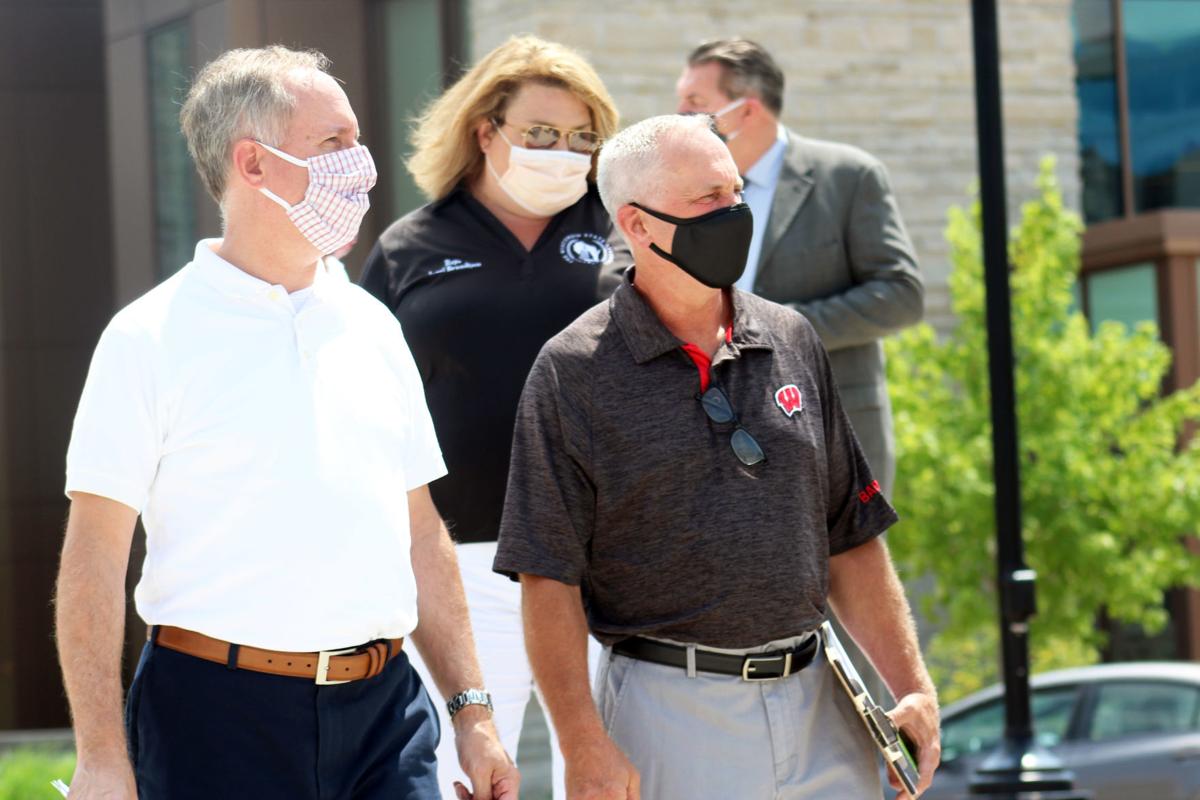 OAK CREEK — Assembly Speaker Robin Vos, R-Rochester, who spearheaded the lawsuit that overturned Wisconsin's Safer at Home order in May, said that he is OK with localities issuing restrictions depending "on the local situation" as it relates to the coronavirus pandemic.
However, he thinks that requiring the wearing of masks in public, as has been mandated in Dane County and is being in considered in Milwaukee, is unnecessary. On Tuesday, Racine Public Health Administrator Dottie-Kay Bowersox said that such an order is possible in Racine, but has not been seriously proposed yet.
Vos believes that most people are choosing to socially distance while out in public.
Polling from June 4-10 conducted by the Pew Research Center found that 65% of Americans wear masks "all or most of the time" while in public, but another poll found that only 44% of Americans reported seeing other people wear masks "all or most of the time."
Regardless, Vos said he didn't take legal issue with the order issued in Dane County requiring all residents to wear masks while in the presence of others outside of their own household starting Monday.
"I certainly think that is the right of the local governments," he said during a press conference Wednesday. "I think local governments are doing a very good job."
Conservatives, led by Vos, had decried Gov. Tony Evers' and the Department of Health Services' so-called "one-size fits all approach" with coronavirus restrictions.
Particularly in March, April and the beginning of May, most of Wisconsin was under identical restrictions — such as bars and restaurants only being open for takeout/delivery orders, and hair salons/barber shops being forced to close — even though some counties didn't have a single confirmed case of COVID-19.
Now, counties and cities are developing their own plans, most of them choosing to let people police themselves without strict rules. On Tuesday, Gov. Tony Evers said he doesn't believe it's possible for him to issue statewide orders anymore after the Wisconsin Supreme Court overturned Safer at Home two months ago.
Polling from Pew found that 63% of Democrats and Americans who "lean Democrat" think masks should be worn "always" when in public places. Only 29% of Republicans and American who "lean Republican" say the same thing.
As of Wednesday, 33,154 total coronavirus cases had been confirmed in Wisconsin with 807 deaths, according to the Department of Health Services.