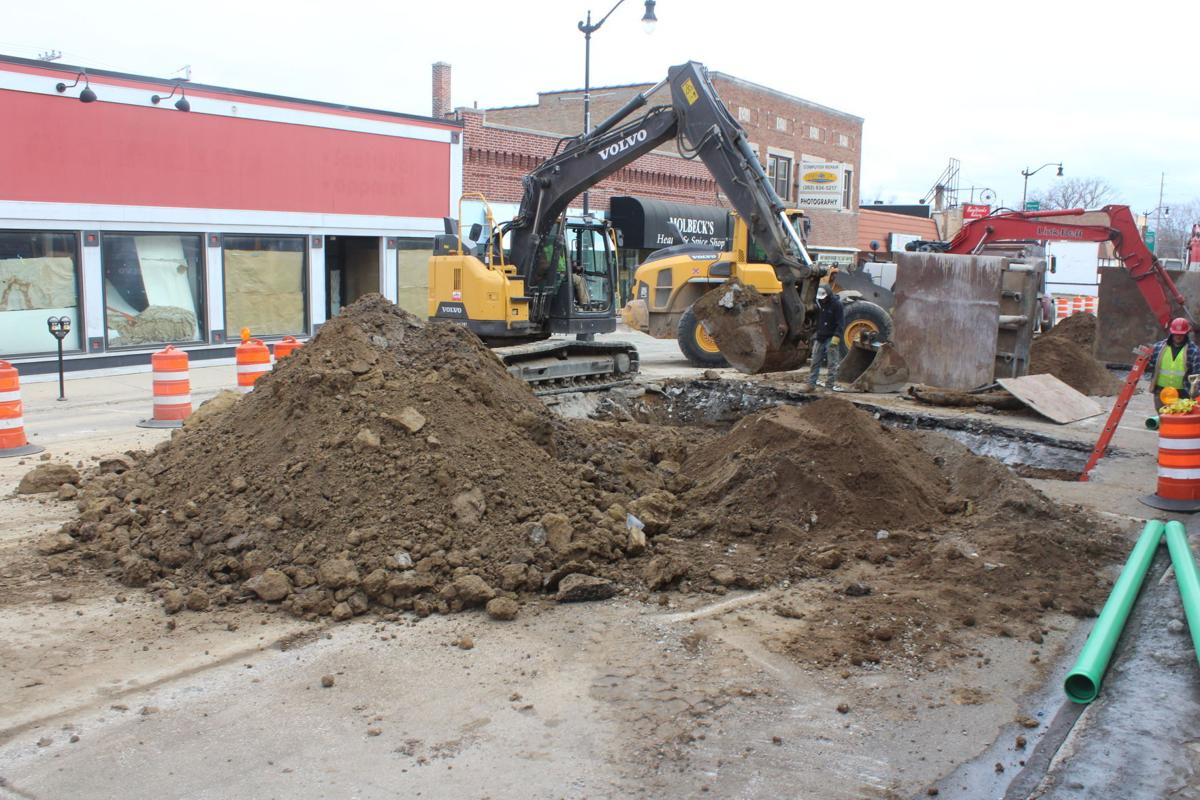 RACINE — Those who work in Downtown Racine but live outside the city shouldn't be getting detoured on their commutes for too much longer.
The primary disruption has been from Roosevelt Avenue to West Boulevard on Washington Avenue (Highway 20), which has been down to one eastward lane through West Racine since February. In spring, the city put in new sewer laterals underneath the highway. The rest of the work rebuilding the road has laid with the state.
"This project is a connecting highway project with WisDOT to rebuild a section of STH 20 (State Trunk Highway 20) that has seen its useful life," Racine Public Works Commissioner John Rooney explained in an email. "The sanitary sewer laterals were replaced in the spring in advance of the project as city-owned utilities and were not part of this work, much like any other private utility that upgrades their infrastructure prior to a major highway reconstruction project."
A new project announced last week to remove "two existing railroad tracks and replacing highway level grade crossing for the remaining tracks" will institute a detour on Highway 11 at the railroad crossing near Hiawatha Bar and Grill. Work on that railroad track is to begin Sunday, Sept. 19.
The City of Racine and Wisconsin Department of Transportation said this week that they expect the projects to be wrapped up before snow falls.
"Fingers crossed, we'll have 11 and 20 wrapped up in the next couple months here, and it'll be easy and smooth to get to Downtown Racine," Michael Pyritz, communication specialist with WisDOT, said in a phone call Wednesday morning.