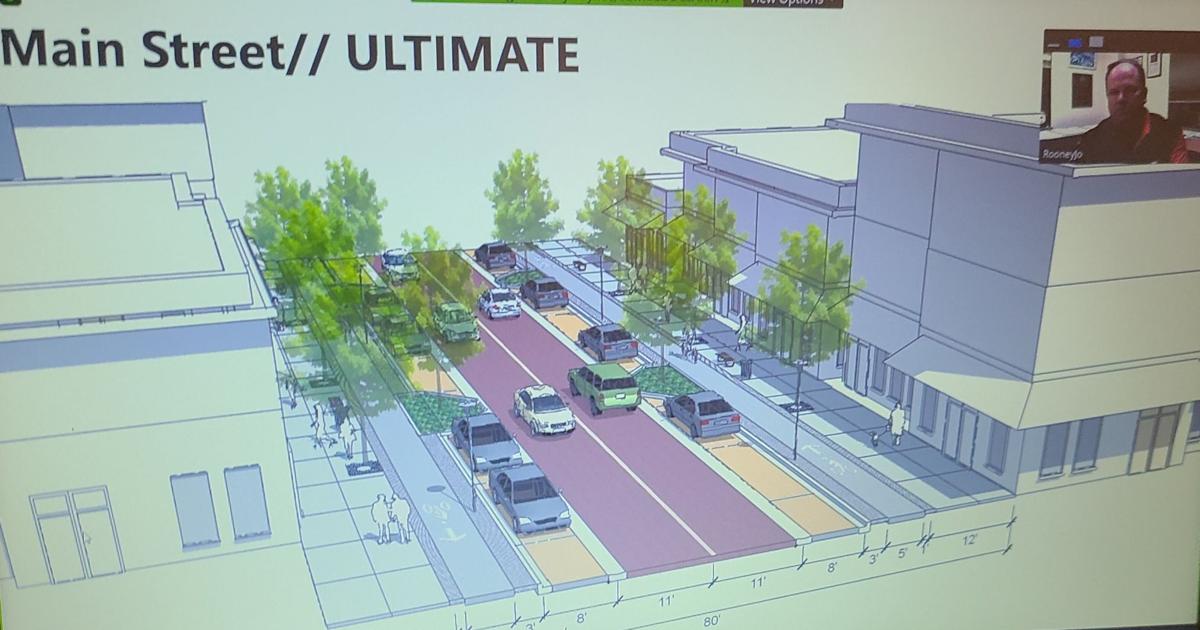 RACINE — City leaders met Thursday with interested community members in a virtual town hall to answer questions on the rerouting of Highway 32 from Main Street to Marquette Street, which has long been under discussion.
Mayor Cory Mason said the town hall was organized to hear from Marquette Street residents, create an opportunity for the Commission on Public Works to give a presentation on the project and answer any questions posed by the public.
The final design has been adopted by the City Council. The next step is to work with the Wisconsin Department of Transportation on the process for rerouting a state highway.
History
The rerouting of Highway 32 was the result of a project that reimagined the Main Street business district transformed into an area welcoming and safe for pedestrians and bicyclists.
In this reimagining, people could shop, dine and sip coffee without the constant roar of cars speeding just a few feet away. And people could cross the street with decreased risk to their safety.
There are other elements to the reimagined district, such as reducing Main Street to two lanes in order to enlarge pedestrian and bicycle corridors.
However, the first step is to slow down and reduce traffic on Main Street, which entails rerouting the highway.
Toole Design recommendations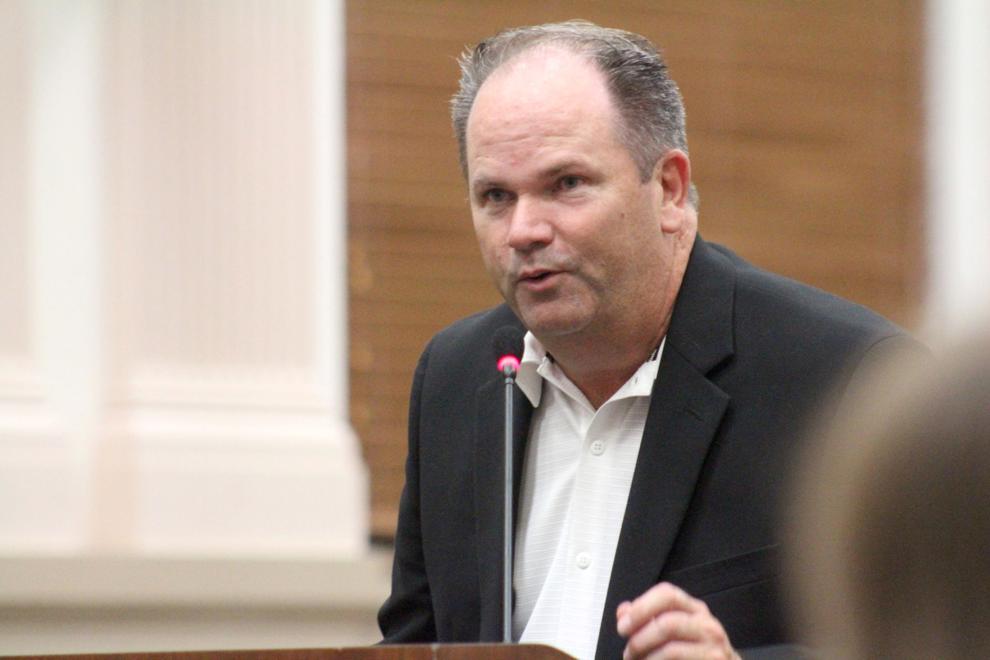 John Rooney, public works commissioner, gave an overview of the project.
Rooney said that a 2019 study commissioned by the city and executed by Toole Design, with extensive input from the community, made multiple recommendations for improving the Main Street business district.
The recommendations included creating better traffic circulation in the area by eliminating one-way streets.
The one-way streets "were laid out that way at a time when it was probably more appropriate, when the city had a larger population, and shift changes, and things like that," Rooney said.
Toole Design recommended converting the one-way streets, such as Wisconsin and Lake avenues and Sixth and Seventh streets, to two-way streets. This would better distribute traffic throughout the neighborhoods, but there were other benefits as well, such as more access to parking, Rooney said. The city has declared its intent to look at the process for converting streets to two-way in 2021.
Another recommendation was to reduce the width of Main Street in order to accommodate pedestrian and bicycle corridors, and to reduce the speed limits.
The goal was to increase the public's use of businesses on Main Street by creating a welcoming environment where people did not feel like they were shopping and dining next to an autobahn. But to achieve all of this, it would be necessary to reroute Highway 32. The Wisconsin DOT has certain requirements for highways that would not be met under the new reimagined Main Street
Options for Highway 32
The city hired Strand Associates to analyze the situation and make a recommendation for rerouting Highway 32 off of Main Street.
The study indicated while Highway 32 could be rerouted down Lake or Wisconsin avenues. Both of those options would cost time and money, especially because those streets would need some construction to accommodate tractor-trailers.
Wisconsin Avenue in particular would need $1.9 million in construction to accommodate the shift to highway status. "So that got our attention," Rooney said.
Lake Avenue would need about $500,000 in construction to accommodate tractor trailers in order to receive highway status.
The Marquette Street route, in contrast, would only need a change in signs and pavement markings — affordable and fast.
Rooney noted Marquette Street is a wider road, has the space tractor trailers need to make turns and would meet the requirements of Wisconsin DOT for a state highway.
"This alternative is probably around $25,000 range and very easy to implement," Rooney said.
Under the current proposal, the new route would take motorists from State Street to Marquette Street before connecting to Washington Avenue — and vice versa for motorists coming in the other direction.
The city will now send the final recommendation to state Department of Transportation.
Public response
The town hall was organized for the Marquette Street neighborhoods. The one question that was asked relevant to that area was about the increase in traffic.
Rooney said there would be only a modest increase in traffic, about 5%, and that would be primarily from truck traffic.
Main Street business owners gave a full-throated endorsement of moving Highway 32 away from their businesses, and for other plans that could slow traffic on Main Street.
9 photos from trick-or-treating at Downtown Racine businesses in 2020
Captain America, Batgirl and a pumpkin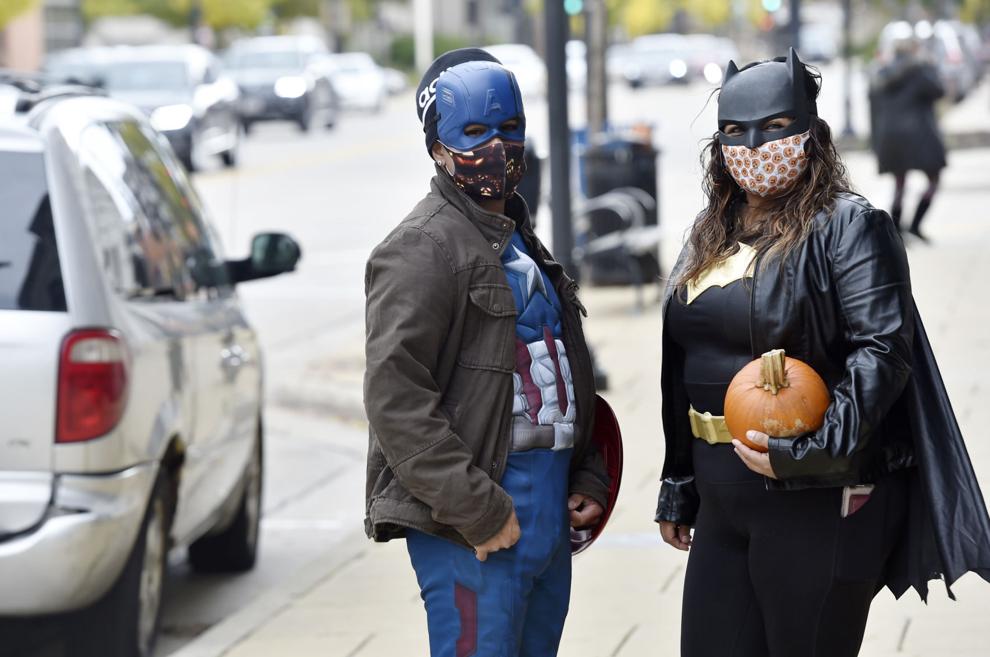 Little lion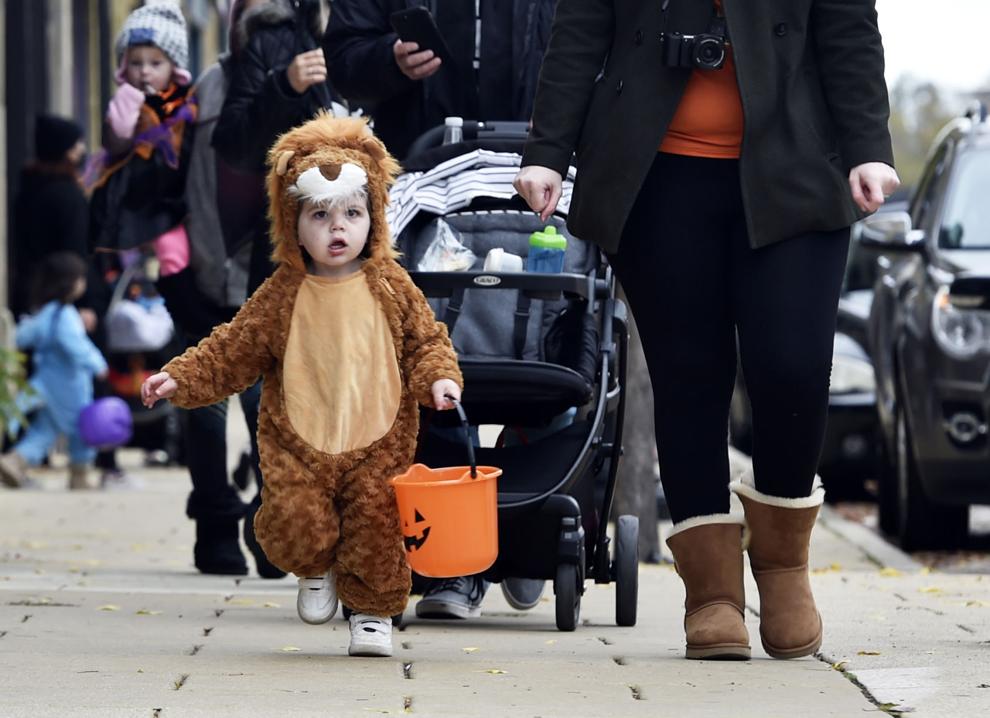 A SUPER Elsa costume!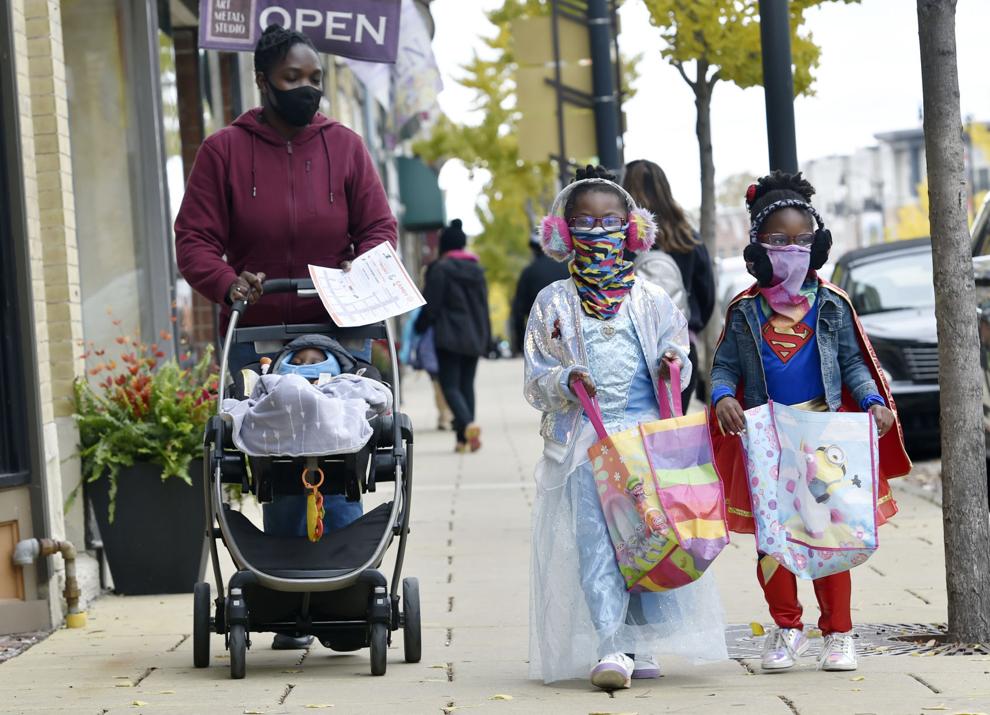 Who you gonna call? GHOSTBUSTERS!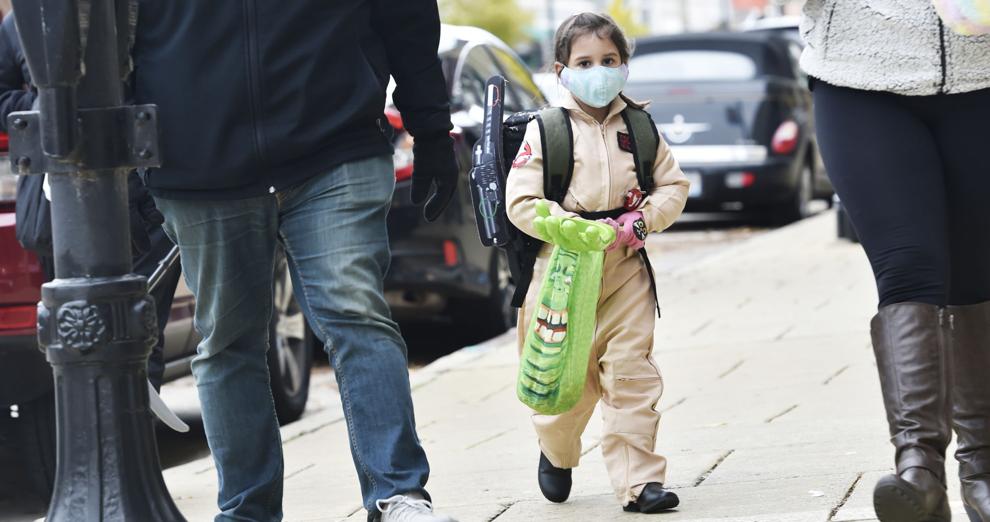 A family of masks at Abrazo Coffee
Marshmello makes an appearance in Downtown Racine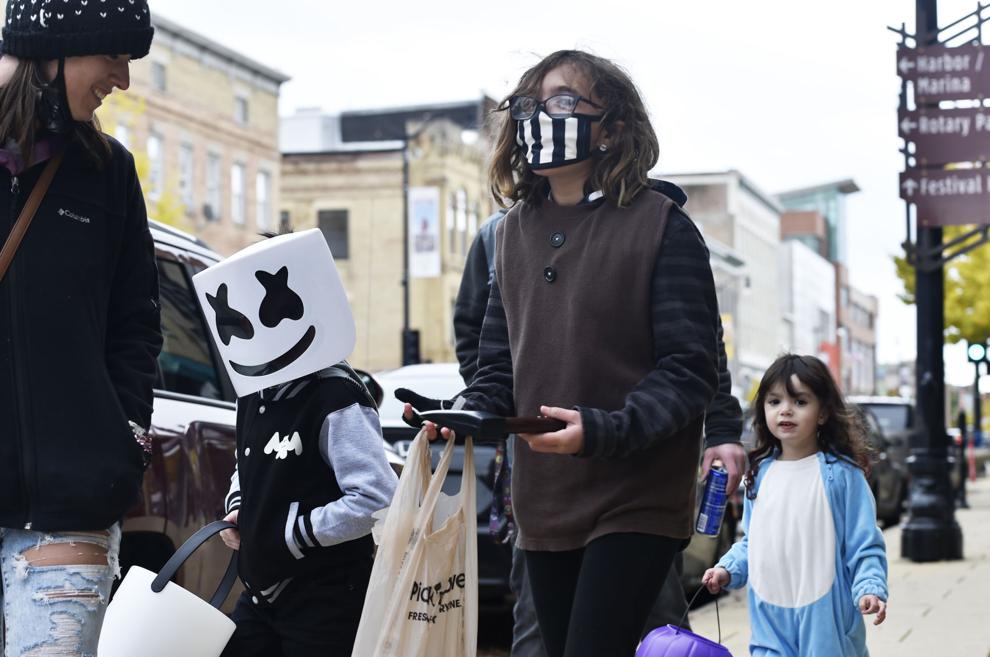 Mickey Mouse goes trick or treating for the first time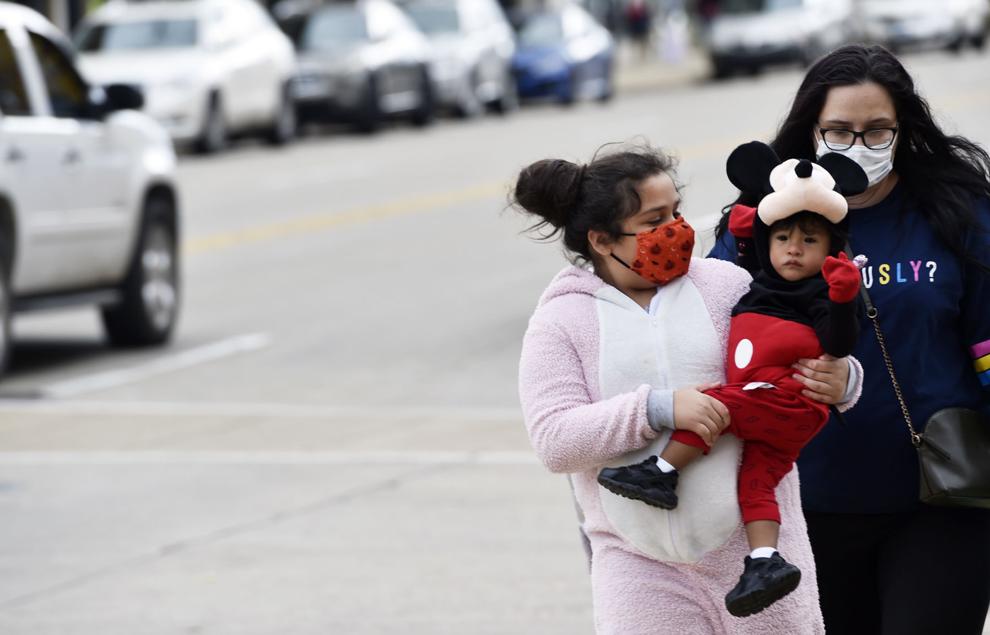 Little lion and family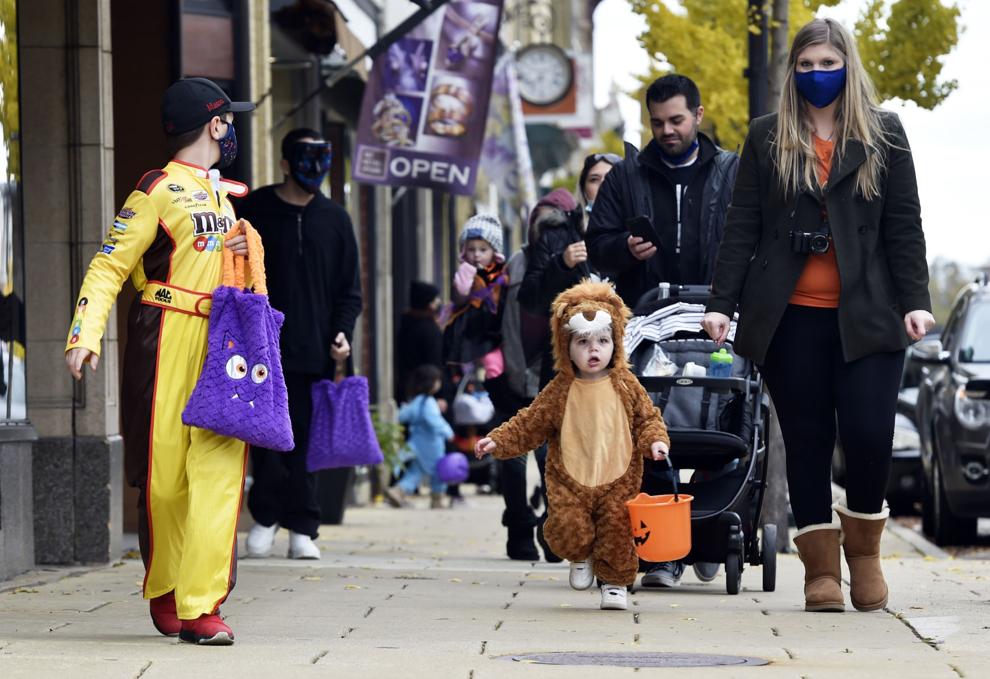 Stay safe while crossing, tricking and treating