OAK CREEK — With more than 100,000 Wisconsinites left without income while waiting to find out if they will receive unemployment checks, Republican legislators from southeastern Wisconsin have come forward a plan to provide loans to help make ends meet for those still on the wait list.
Republicans are calling on Gov. Tony Evers, who has discretion over how the $2.2 billion Wisconsin received through the federal CARES Act is used in the state, to use $40 million to fund the loan program. Anyone who has been stuck in the adjudication process for four weeks or more waiting to hear back on their unemployment claim could then receive a loan to help them pay rent, for food or whatever else they need. Once their claim is approved and they start receiving unemployment checks with back pay, the loan would then be paid back by withholding money from the checks.
If someone receives a loan but their unemployment claim is eventually denied, then they would have to pay back the loan in full with no interest under the Republican plan.
According to the nonpartisan Legislative Fiscal Bureau, "for every $40 million in loan funding made available to the program, it is estimated that 30,581 individuals could receive a loan of $1,308, which is equal to four weekly benefit payments of $327."
Assembly Speaker Robin Vos, R-Rochester, who was among those at a Wednesday press conference at Oak Creek's Drexel Town Square to announce the plan, said he hopes loans will be able to be distributed before the end of July.
The problem at hand
The delays have strong criticism from many of Wisconsin's conservatives, who have blamed Democratic Gov. Tony Evers and DWD Secretary Caleb Frostman, who Evers appointed in early 2019, for the delays.
"We have more than 140,000 Wisconsinites who are in dire straits right now," state Rep. Dan Knodl, R-Germantown, said at the press conference. "Gov. Evers failed to understand the economic trauma this would cause when he ordered the shutdown.
Although some claims have taken just days to be processed, others take months, depending on myriad factors that are out of the control of unemployed persons and lie within the inner-workings of DWD.

"I've always just worked. I never needed unemployment," a Kenosha County mother who lost her job amid the pandemic told state Rep. Samantha Kerkman, R-Salem Lakes. Other pleas for help have landed on the desks and voicemails of Wisconsin legislators, Republican and Democrat, as unemployed people lose faith in the state government that has struggled to quickly help them.
At the end of May, Wisconsin's Department of Workforce Development was the slowest in the Midwest to fulfill unemployment claims. Vos said that the process for fulfilling claims "certainly is better than it was in the beginning," but now he said it is still "nowhere near acceptable."
Governor kept in the dark
In attendance at Wednesday's announcement in addition to Vos and Knodl were: state Rep. Jessie Rodriguez, R-Oak Creek; state Rep. Ken Skowronski, R-Franklin; state Rep. Janel Brandtjen of Menomonee Falls; state Rep. Jim Ott, R- Mequon; and state Rep. Robert Wittke, R-Wind Point.
Although Vos' office announced the press conference Tuesday evening, the governor's office did not find out what the Republicans' proposal would be until Wednesday.
When The Journal Times reached out to Gov. Evers' office for comment Tuesday evening, a spokeswoman said that they had not heard about the proposal.
Britt Cudabeck, deputy communications director for Evers, said in an email that The Journal Times' Tuesday evening email was "the first our office heard about this announcement or any forthcoming proposal."
She said that the governor had reached out to Vos and to Senate Majority Leader Scott Fitzgerald, R-Juneau, in June "requesting a meeting about a handful of issues, including concerns relating to" unemployment concerns, but that neither Vos nor Fitzgerald responded to the request.
The Republicans at Wednesday's press conference expressed hope that Evers will establish the loan program they designed, and that doing so could help close the rift between Wisconsin's elected conservatives and liberals.
When asked why the governor's office had not yet been told about the Republican plan ahead of its public unveiling, Vos said that the governor has reacted to Republican pressure in the past — such as how hours at the Department of Workforce Development have been slowly expanded over the past few months — and he hopes Evers will approve this proposal.
Evers' office did not reply to a request for comment as of Wednesday afternoon.
A workable idea? Or a Band-Aid?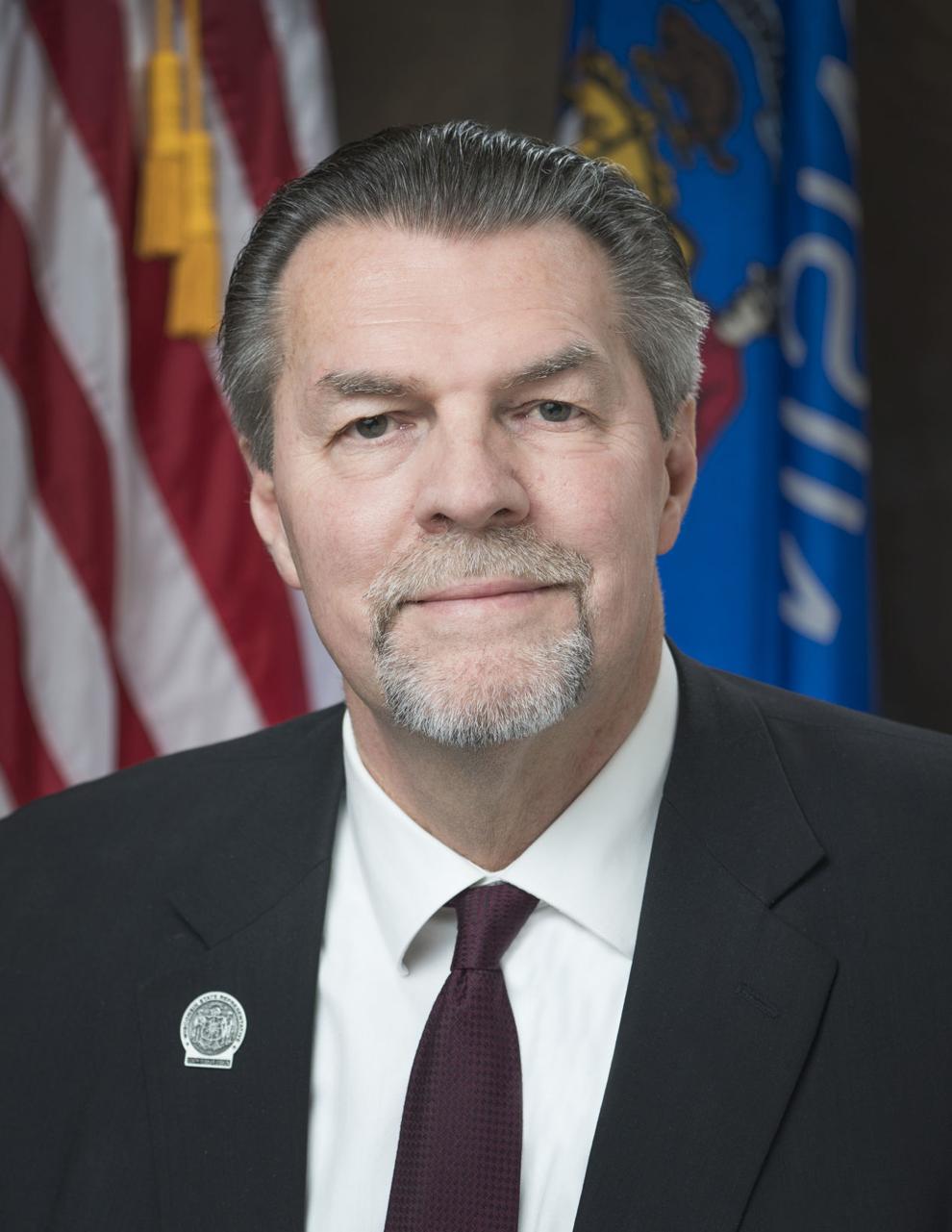 One of the advantages of this new proposal, according to Wittke, is that it's possible for the loan program to be set up quickly.
"We believe it's workable and workable in a short time," Wittke said.
Ott said that he thinks an agency other than the overloaded DWD should be in charge of distributing checks.
Still, the problems within DWD have been well-documented for years preceding to this crisis.
State Sen. Bob Wirch, D-Somers, said in a statement that the Republicans' proposal might be helpful in the short-term, but that "is just a Band-Aid." Wirch claimed that the longstanding reported issues within Wisconsin's unemployment insurance (UI) system still need to be addressed. "In the bigger picture, we need to find a long-term solution to our broken UI system. This crisis was unprecedented and unexpected, but there will be others, and we need to fix the system now so this doesn't happen again."
An audit conducted in Madison six years ago showed that more than half of the phone calls going into the Department of Workforce Development were blocked because of overloaded, outdated phone lines, but little was done to upgrade the systems while Republicans were in charge of the budget throughout the past decade.
"Since the audit (in 2014) Republicans have known about the problems with and limitations of the unemployment insurance system but did little to nothing to fix it. For them to now be trying to place the blame on our Governor and Secretary Frostman for the difficulties caused in large part by their lack of concern for the unemployed is hypocritical and disingenuous," state Sen. Dave Hansen, D-Green Bay, stated in May.
Republican leaders have written off these criticisms as a distraction tactic to draw the focus away from the problem at hand: thousands of unemployed Wisconsinites still waiting for income.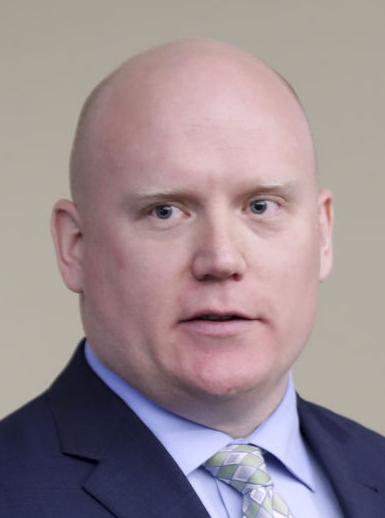 Frostman has said that DWD is working as fast as it can to process the unprecedented number of unemployment requests, but that — even with vastly increased staffing — it can't work too much faster without risking more fraud to occur.
In early June, DWD stated that it had prevented more than $10 million in fraudulent claims from being sent out, but that "$1.27 million in possible erroneous payments" were still issued.
In photos: Racine County's atypical April 7, 2020 election
Voting in Rochester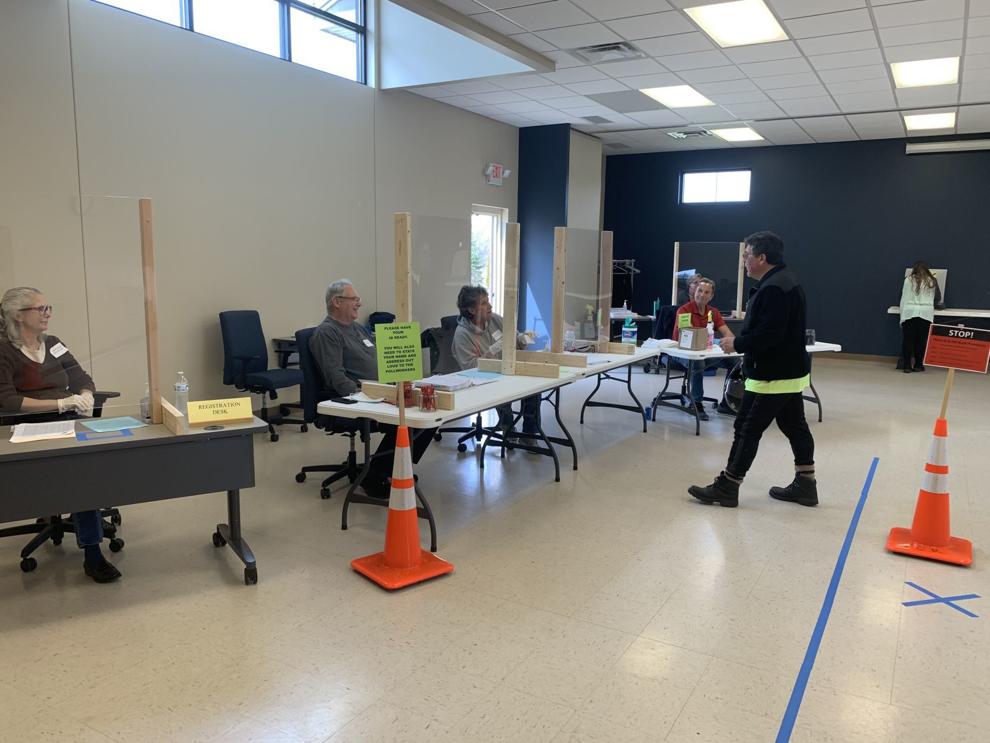 Voting in Rochester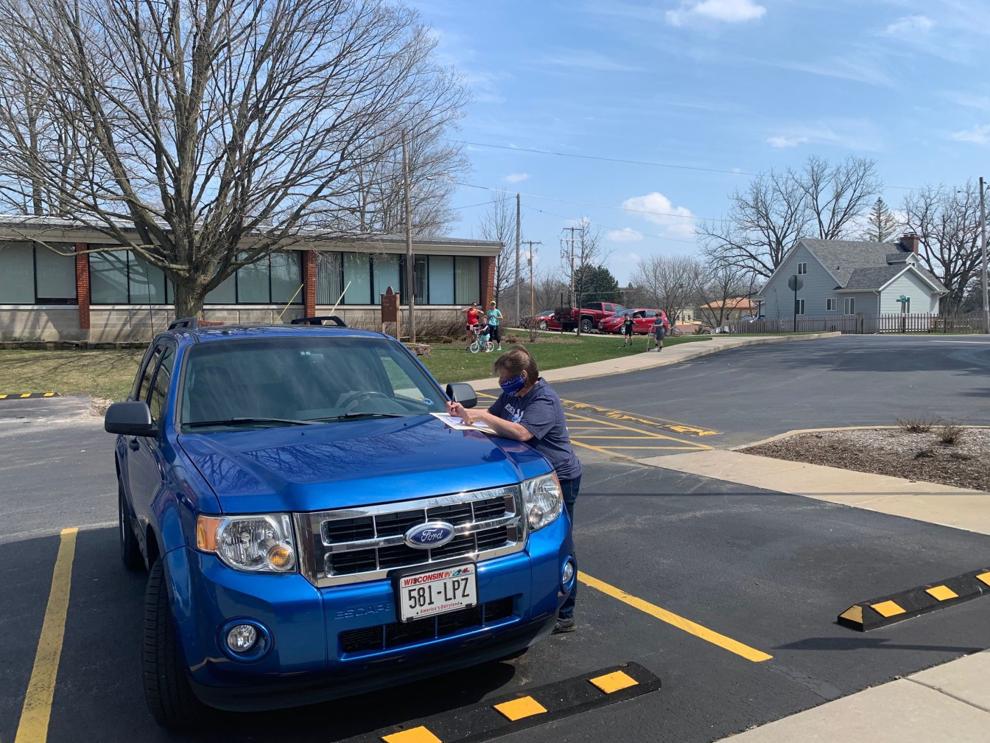 Mount Pleasant voting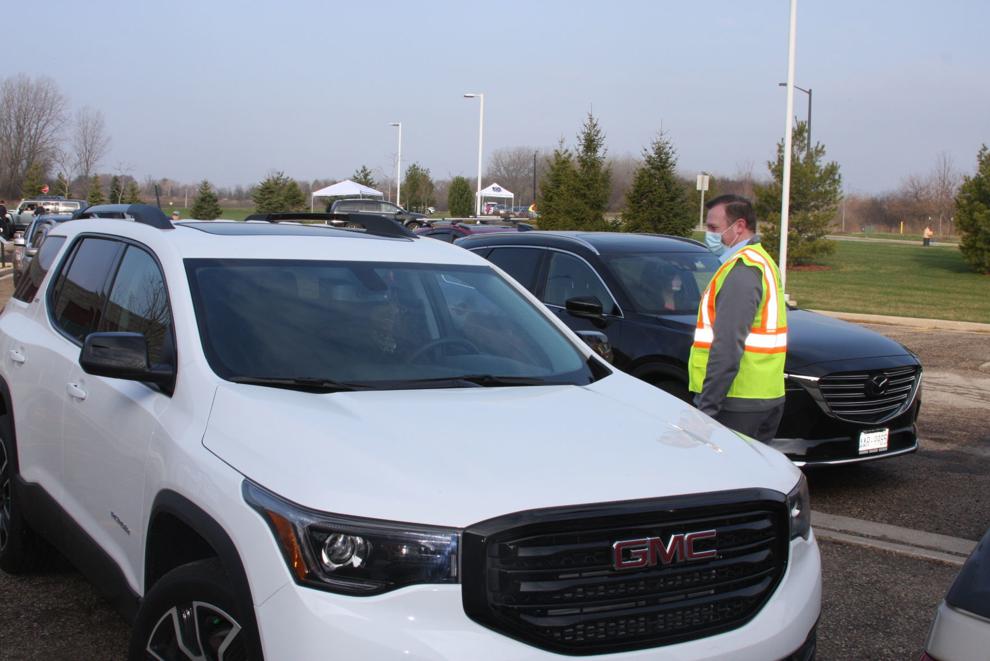 Mount Pleasant voting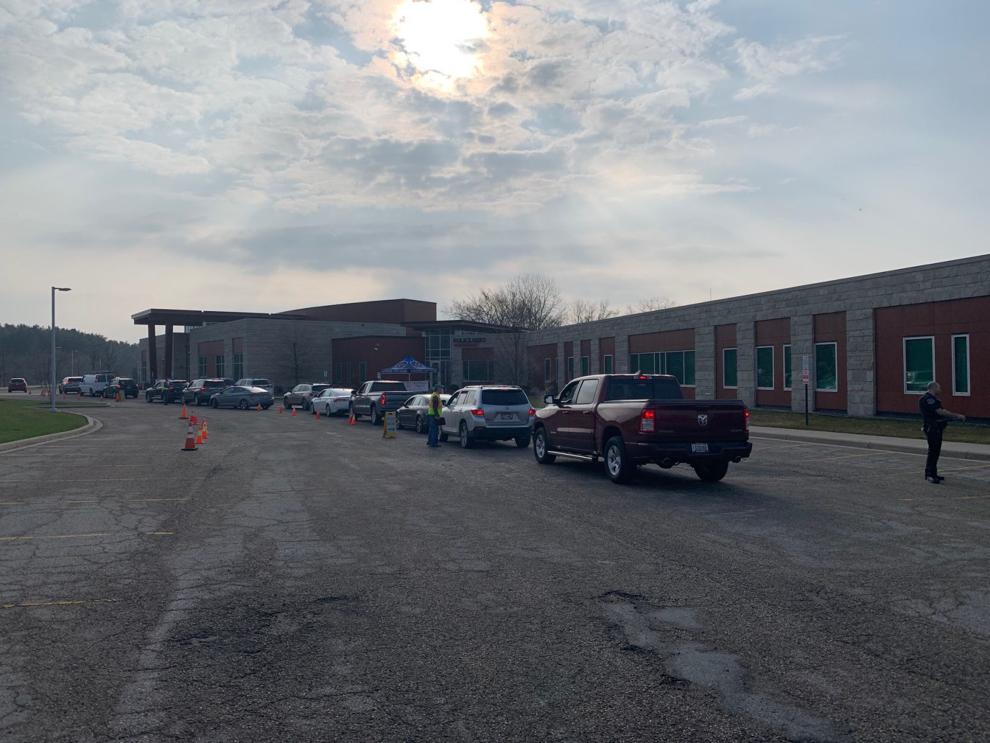 Mount Pleasant voting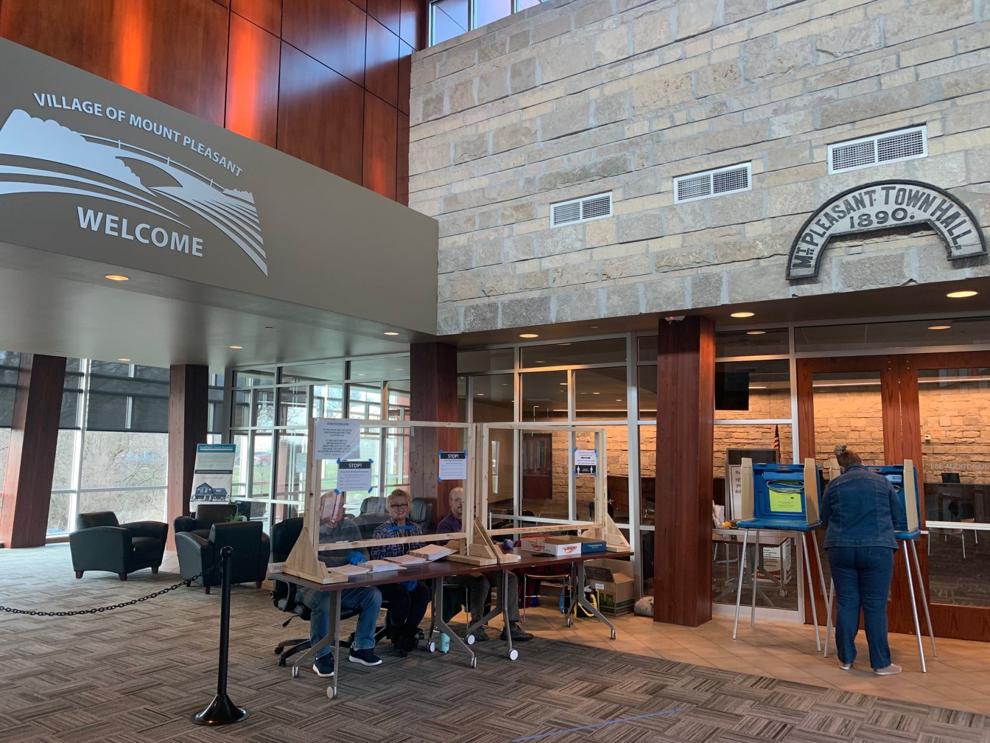 Town of Waterford voting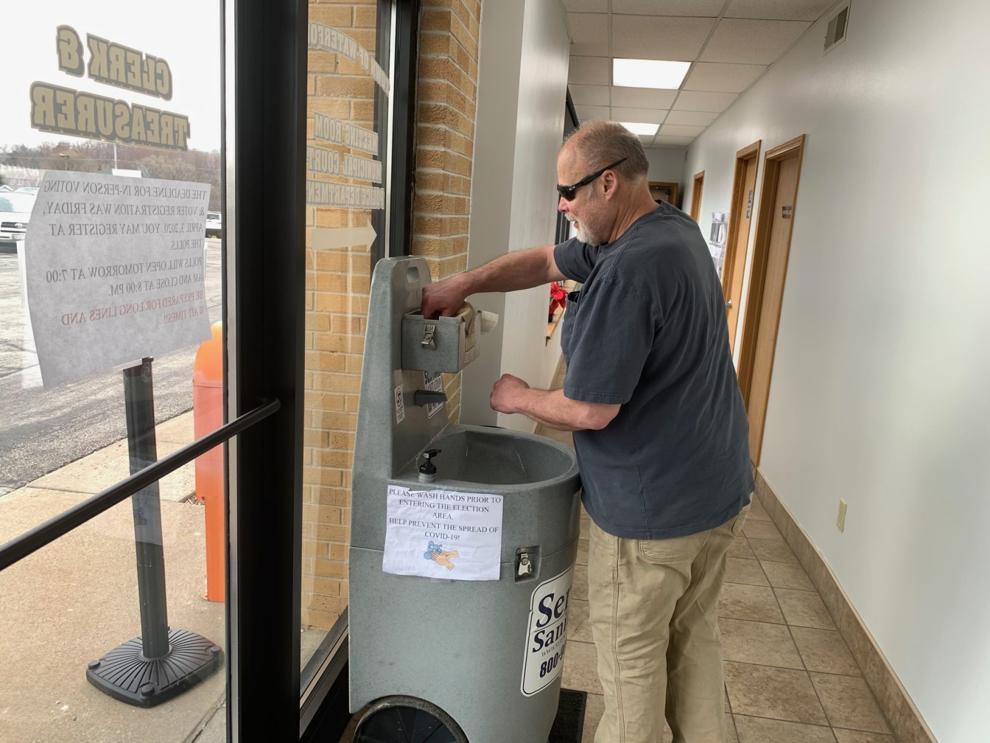 Town of Waterford voting
Town of Waterford voting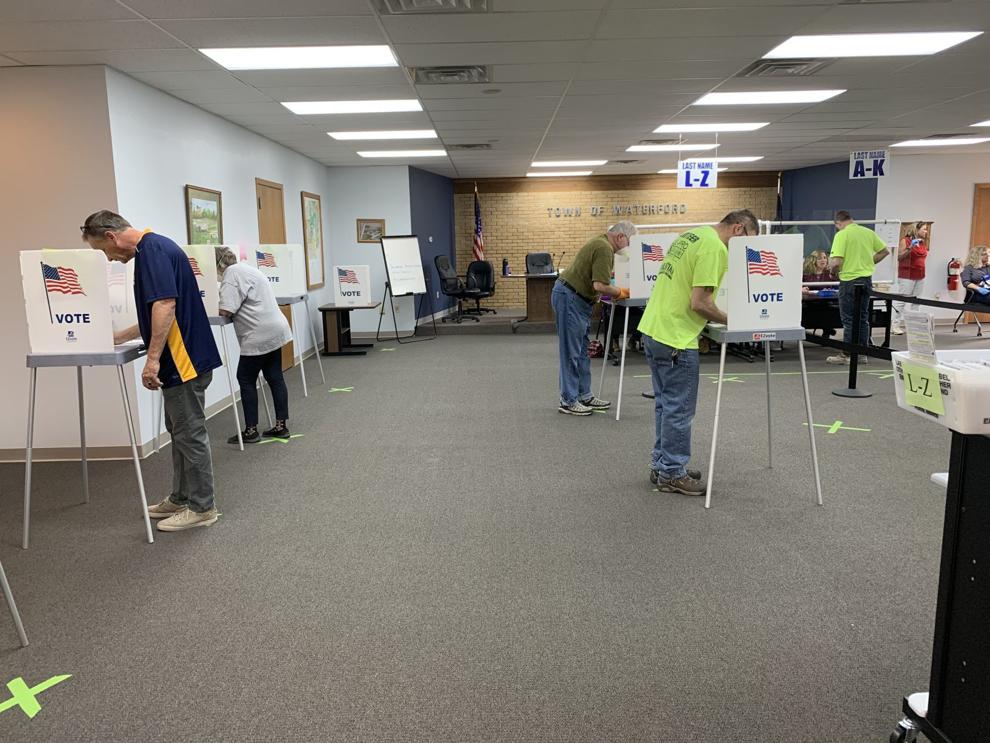 Town of Waterford voting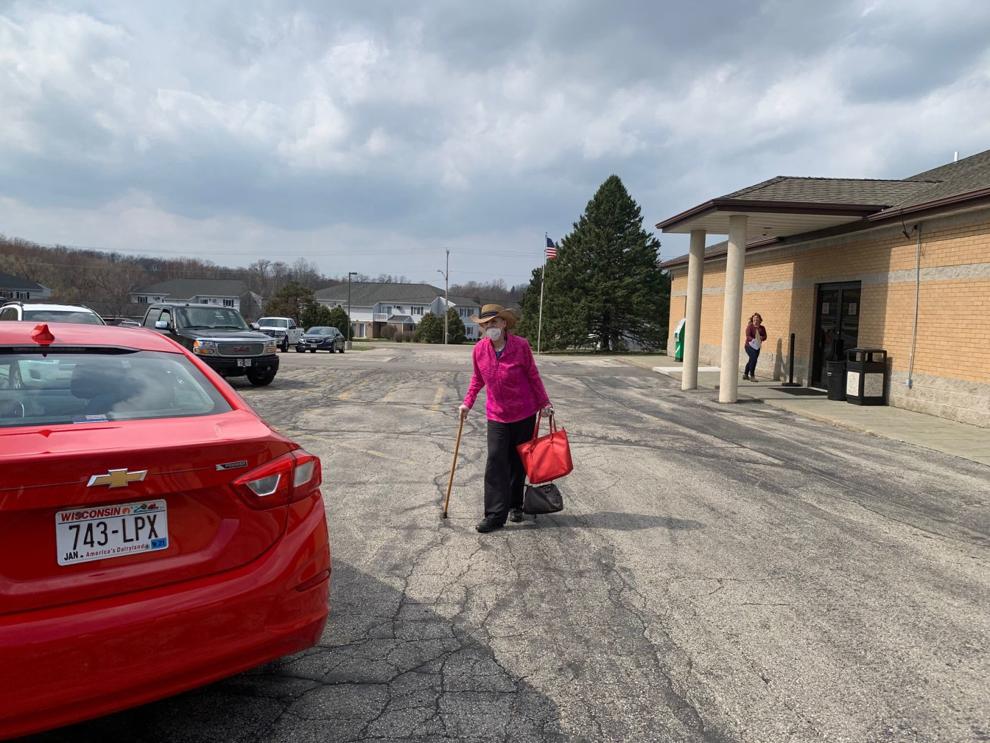 Drive-thru tent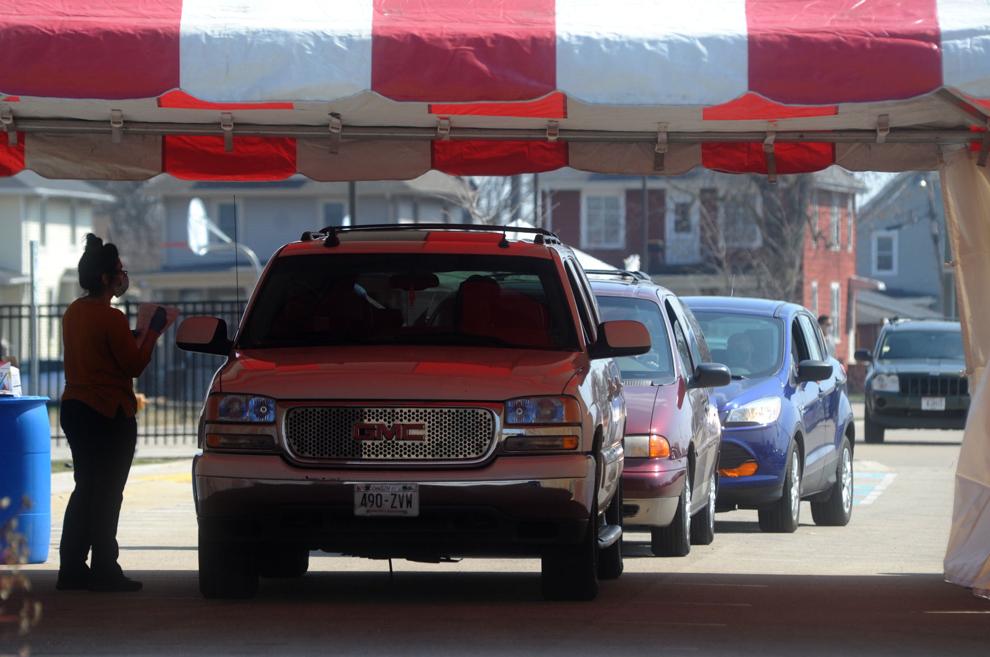 Mayor at the polls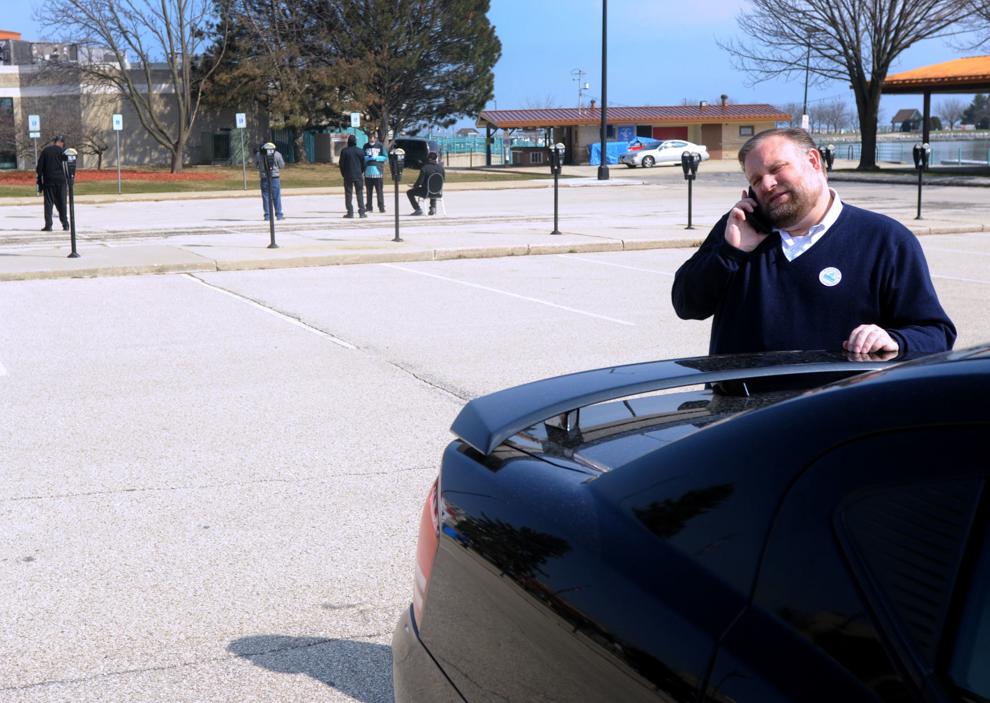 Checking the clipboard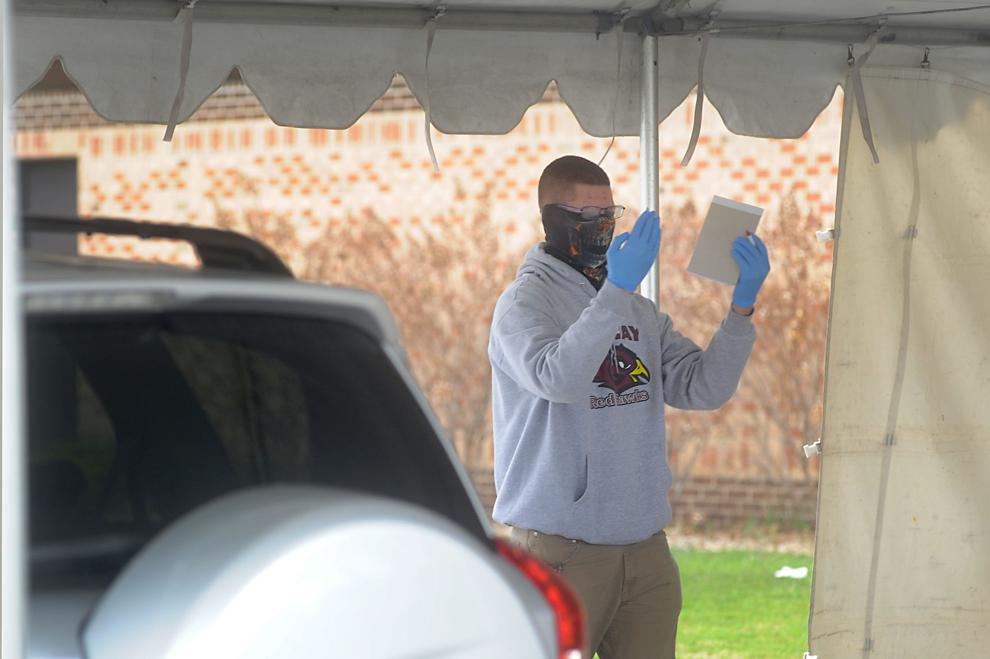 Voting in her car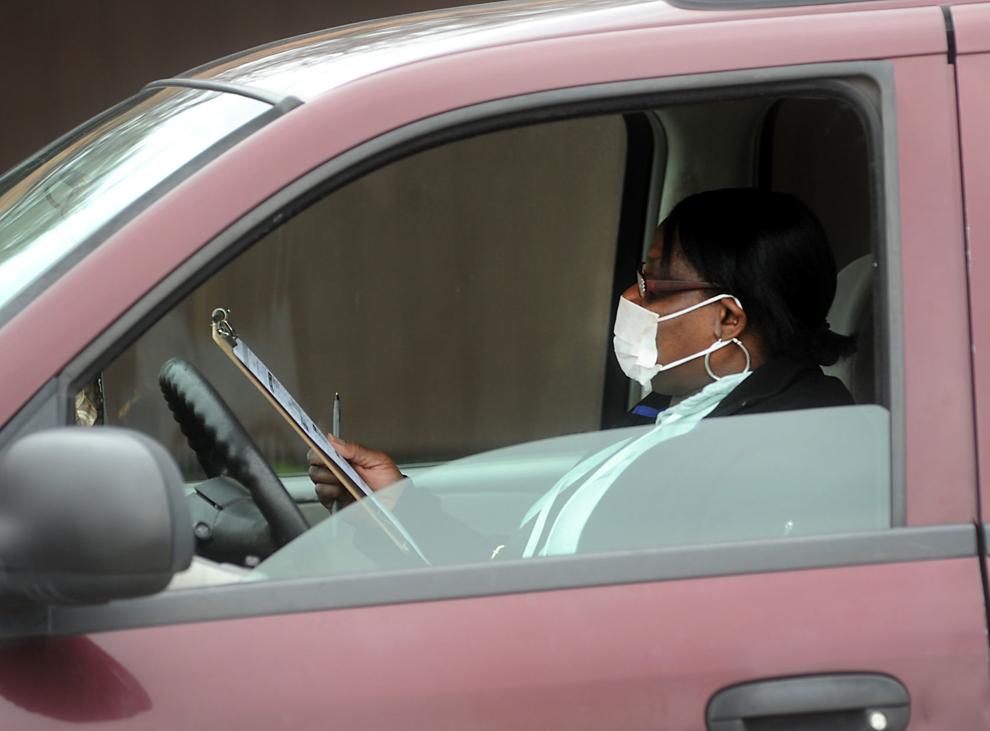 Line of cars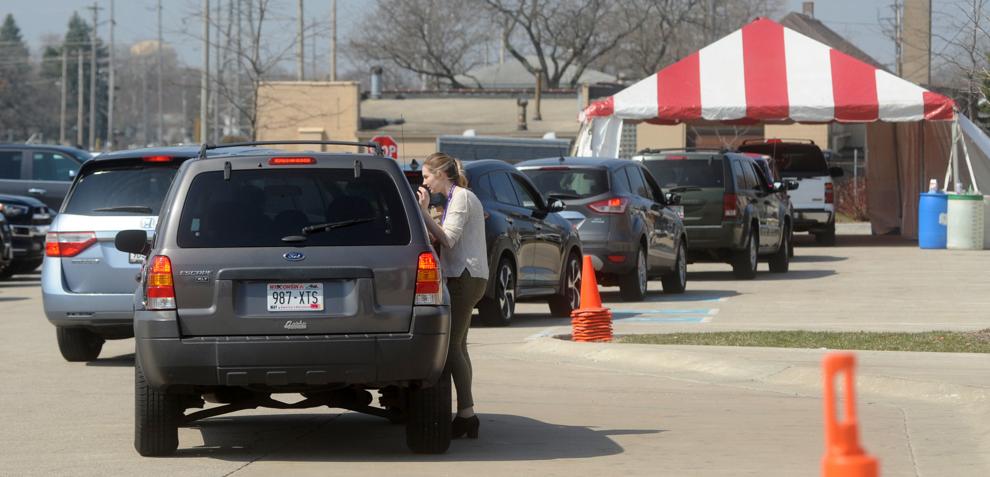 Ask me about elections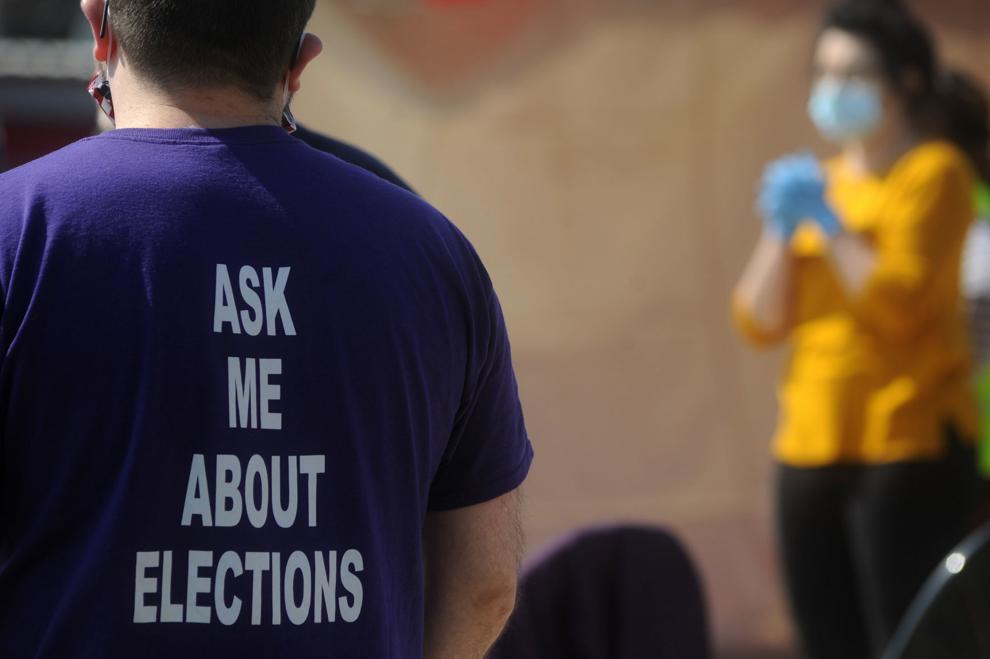 Filling out a ballot at Festival
Drive-thru voting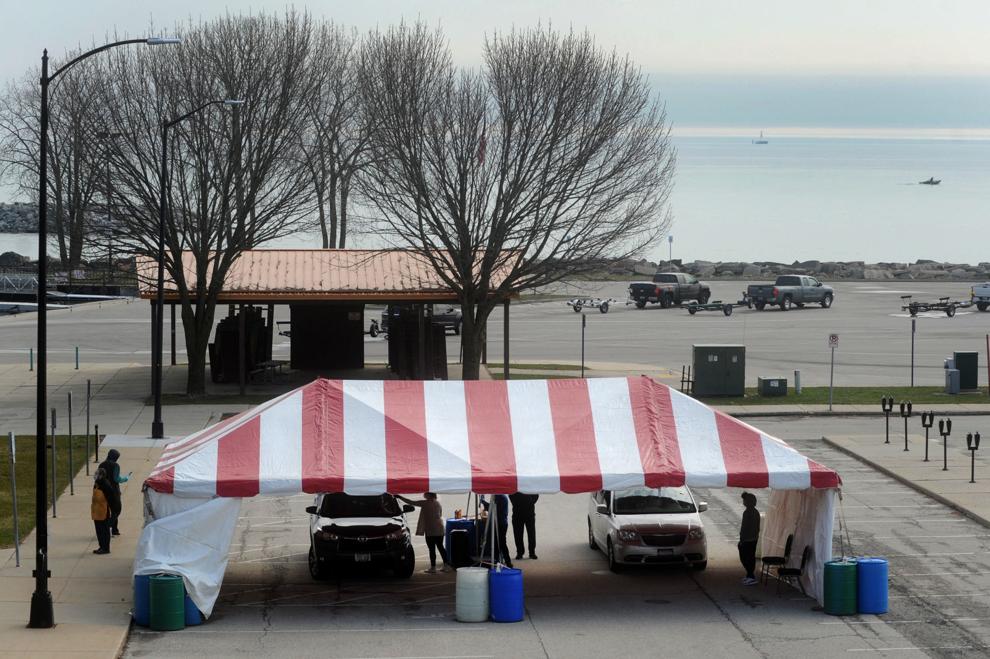 Dropping in their ballot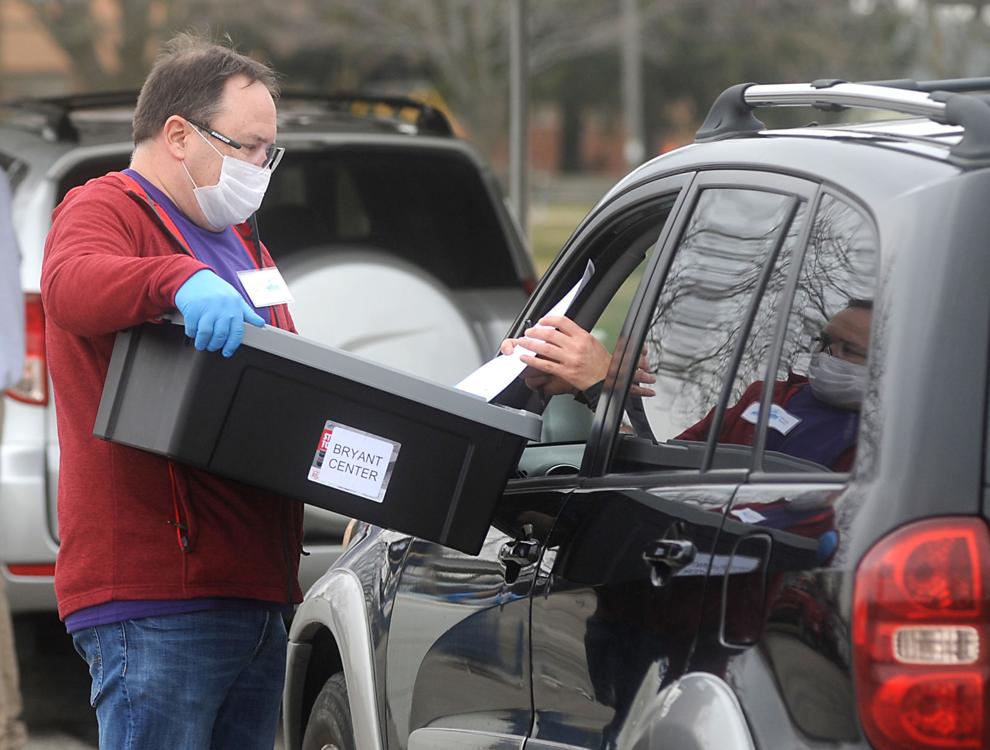 Pulling in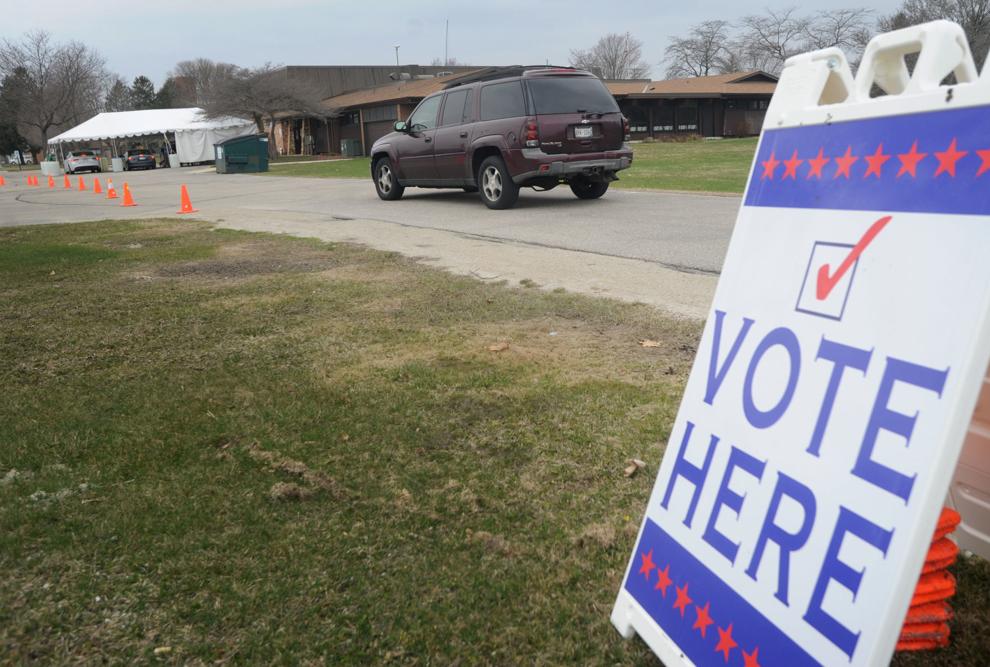 Checking in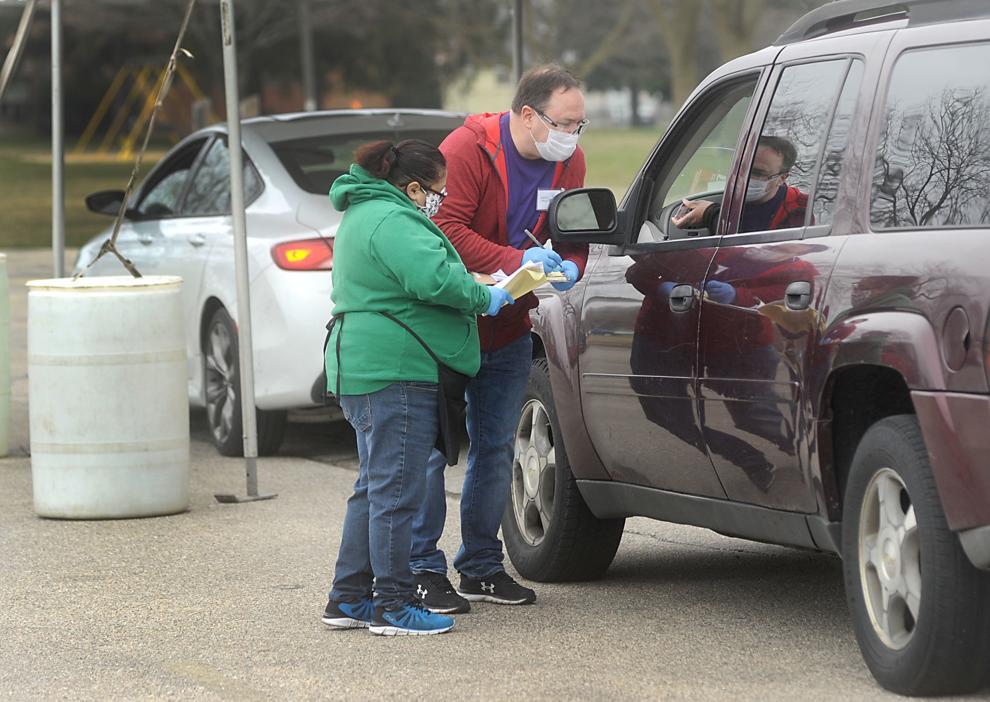 Geared up for voting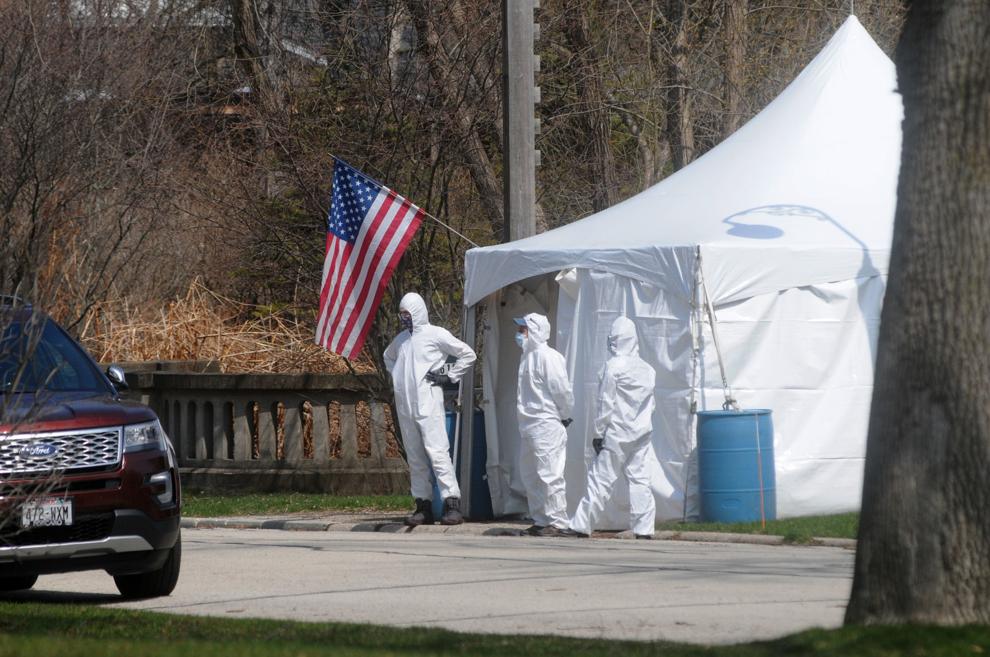 Guard at the polls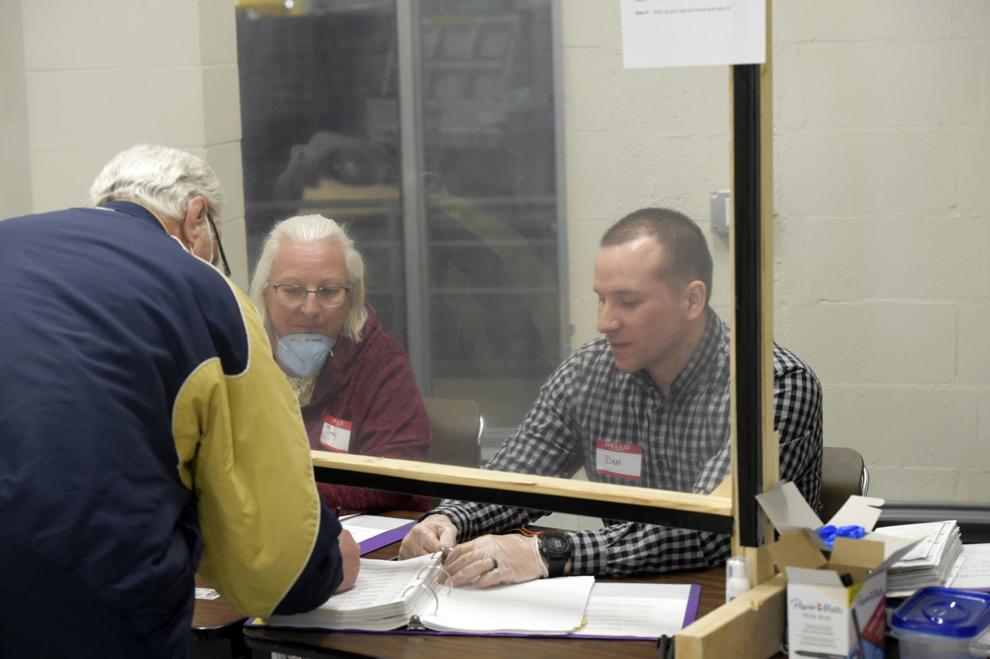 Waiting for voters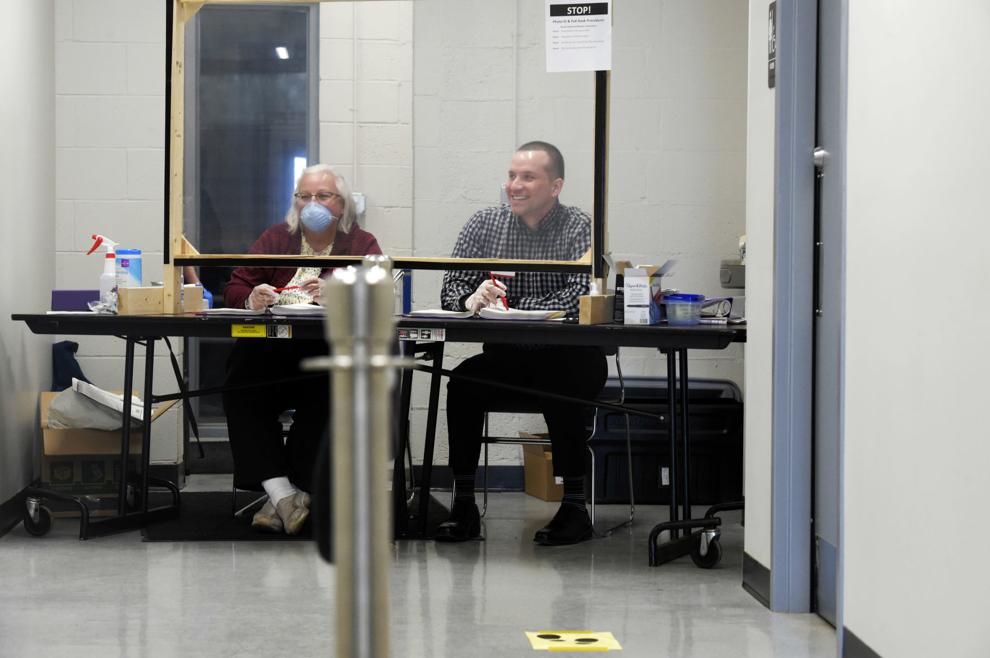 Waiting for cars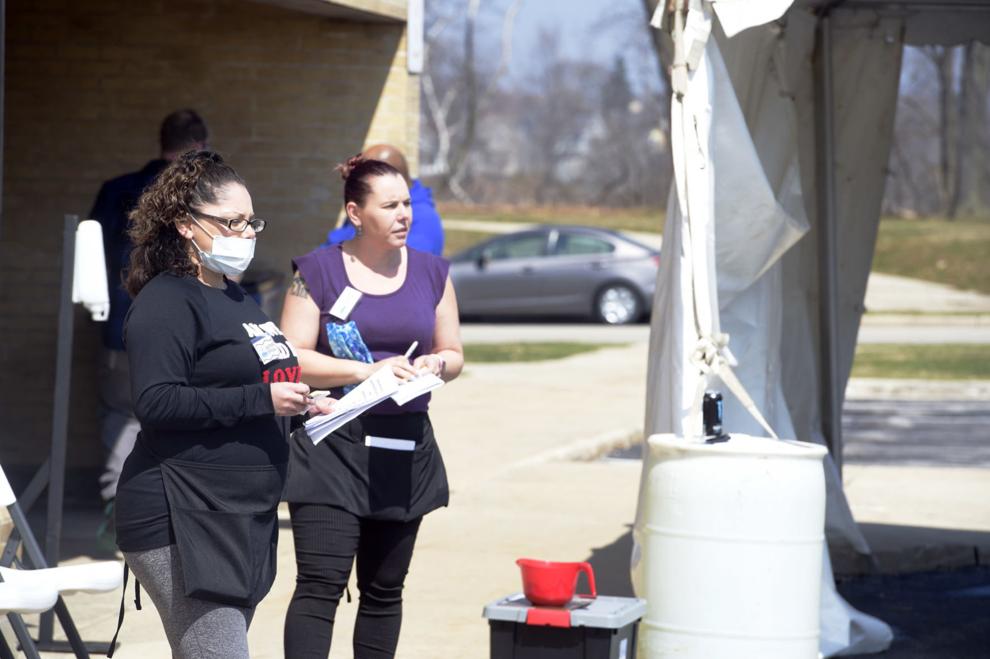 Staying safe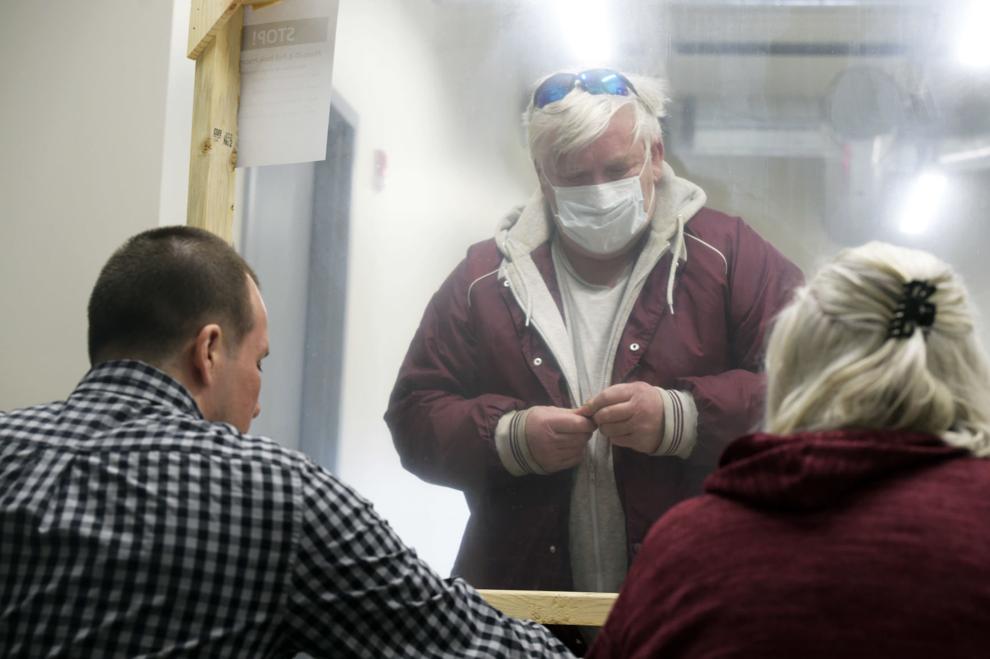 Fries with that?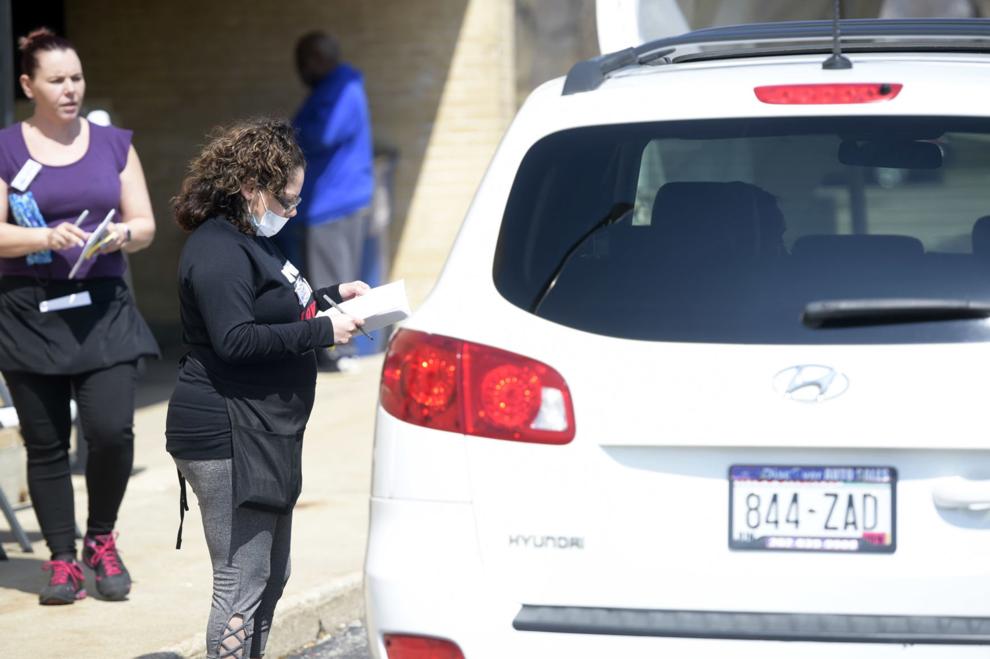 Drive-thru voting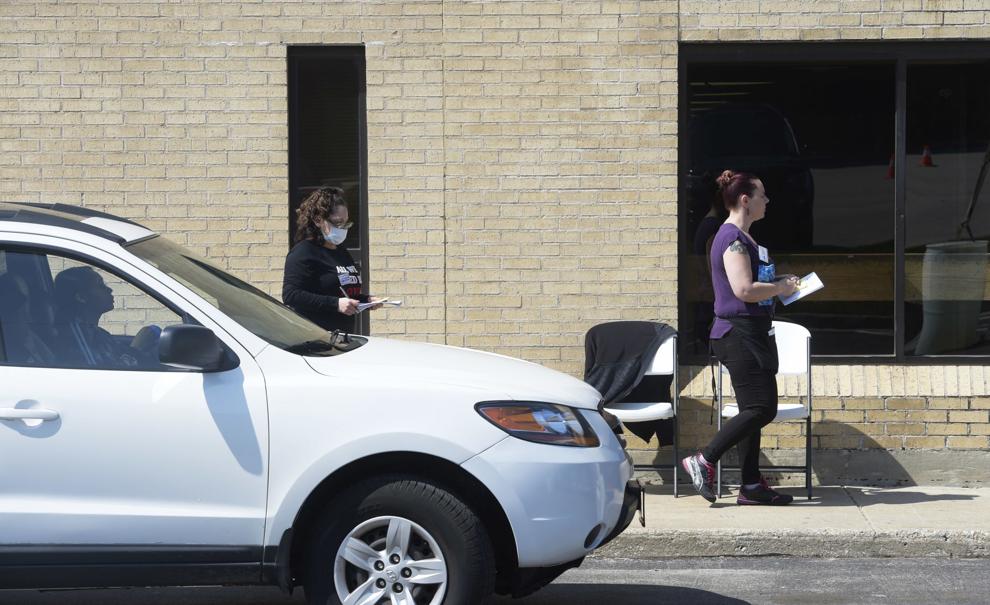 Checking voters in, in Racine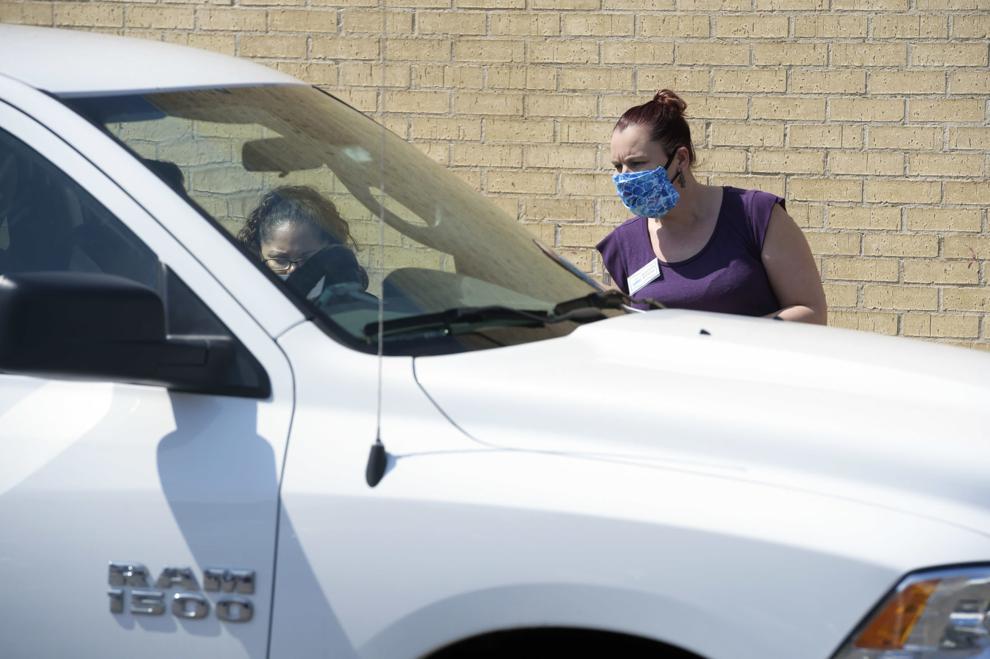 Jon Truckey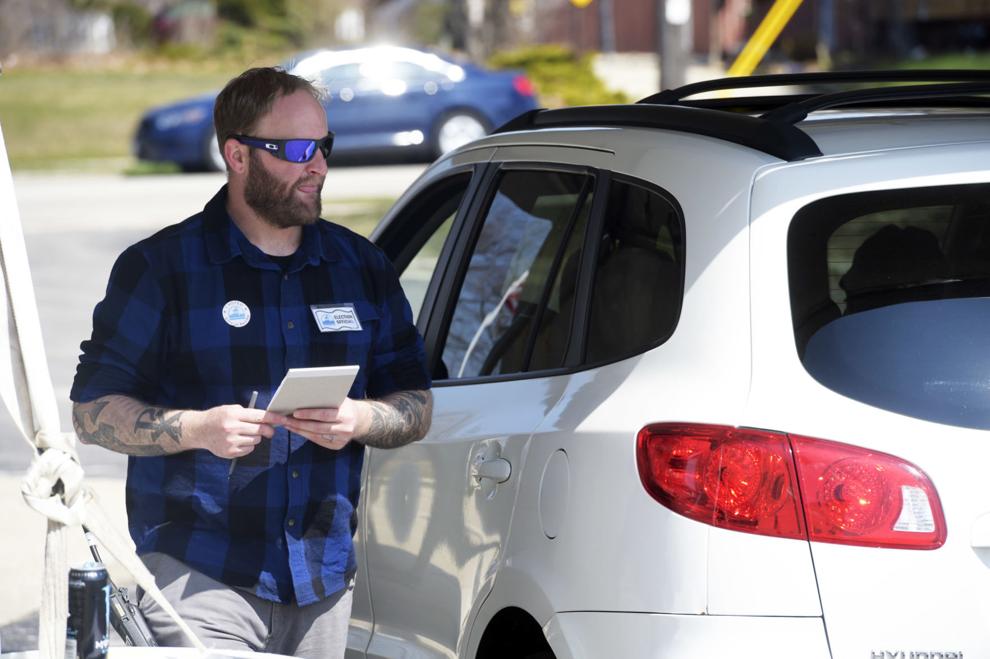 Rep. Robin Vos in Burlington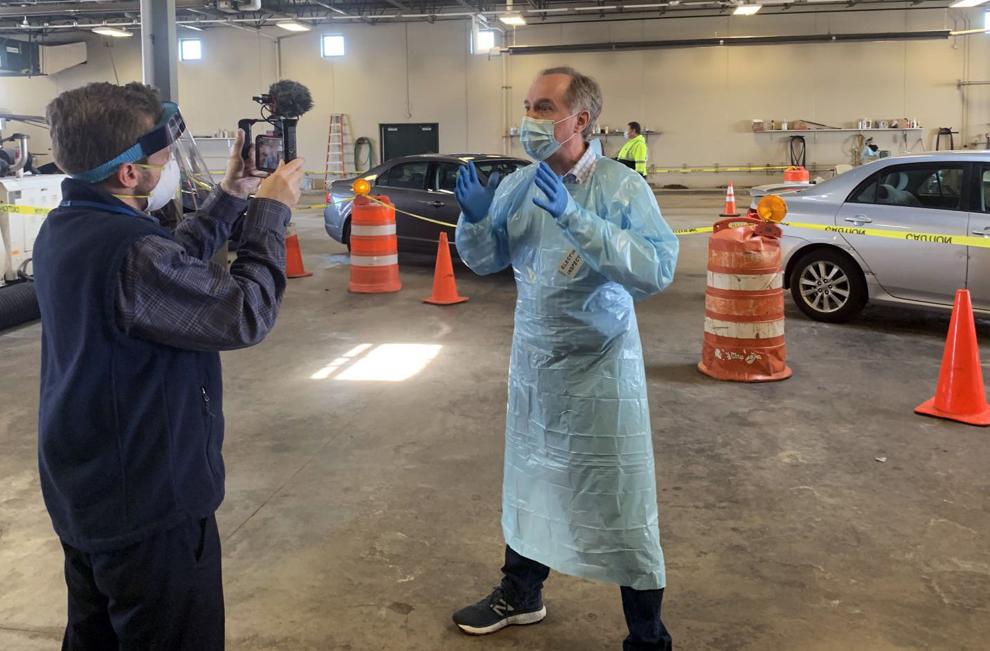 Dogs can't vote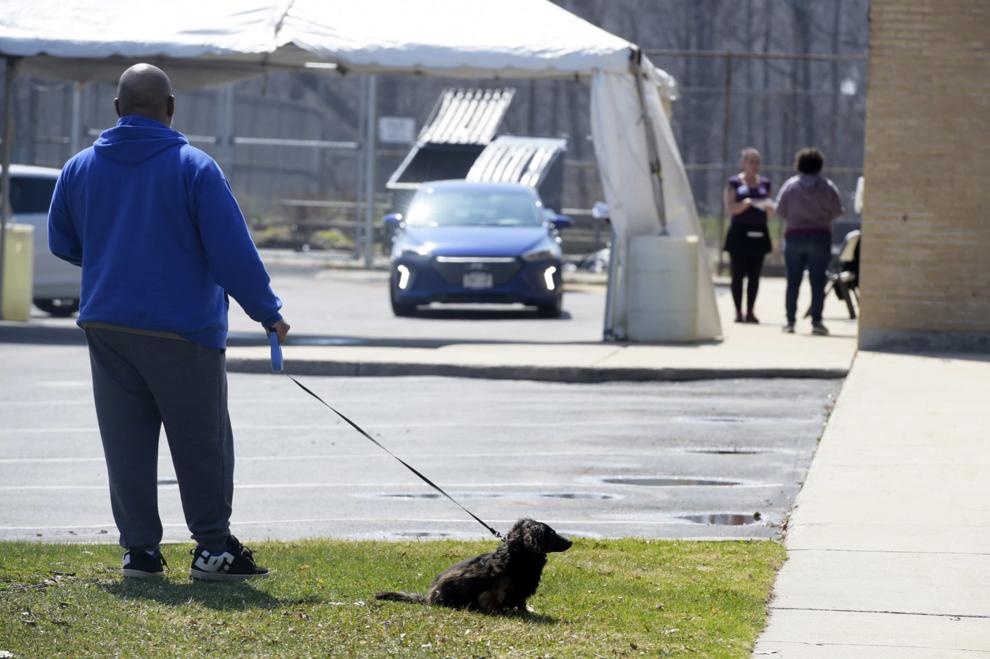 Guard at the polls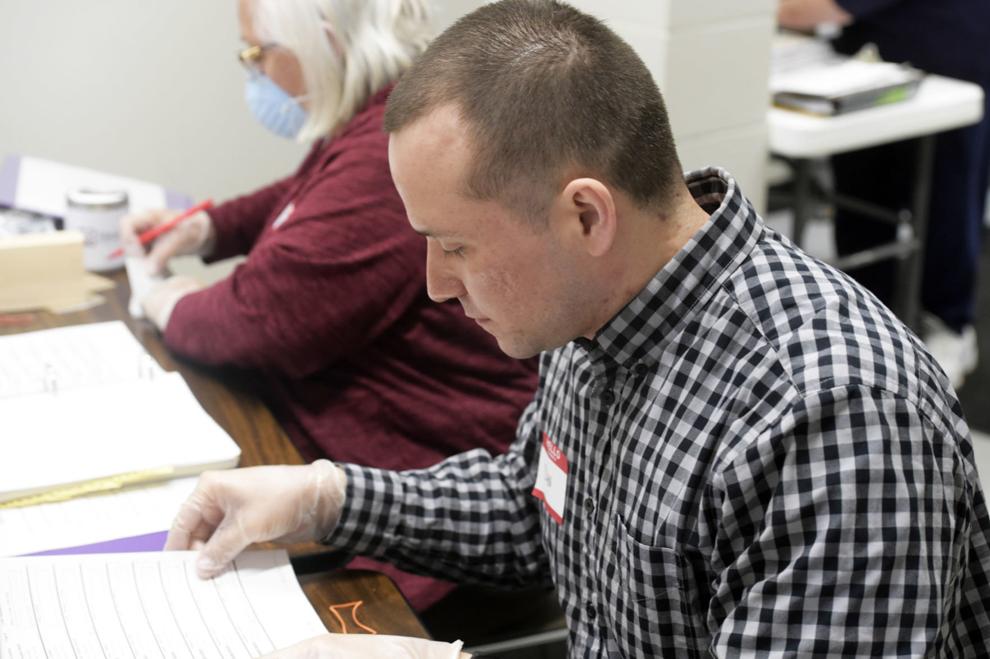 More curbside voting in Burlington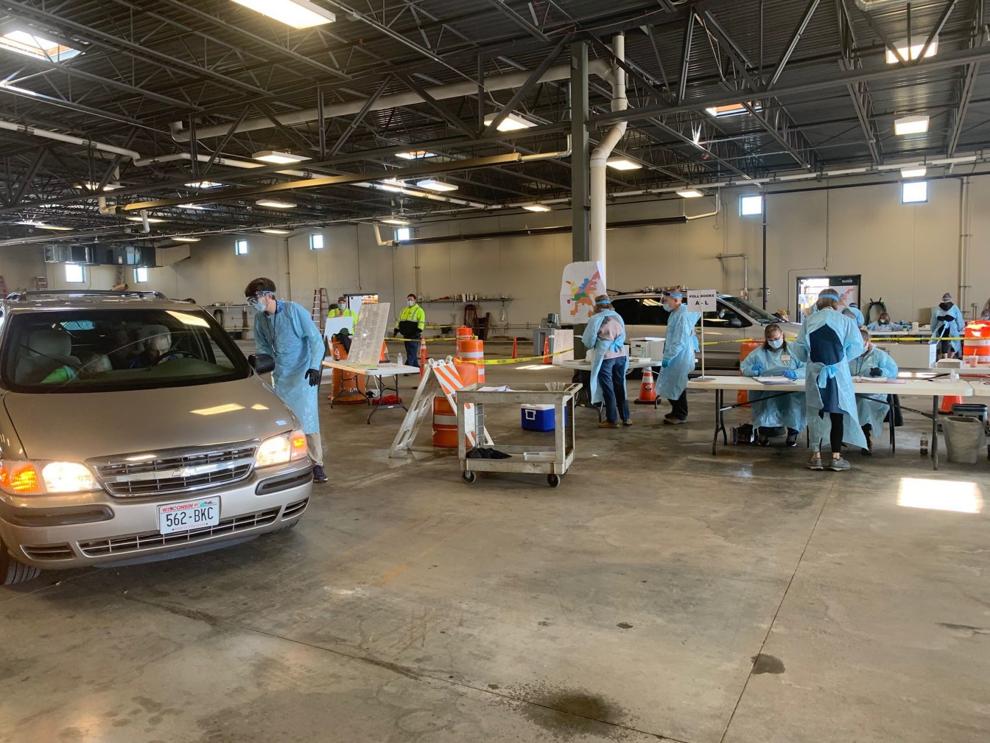 Curbside voting in Burlington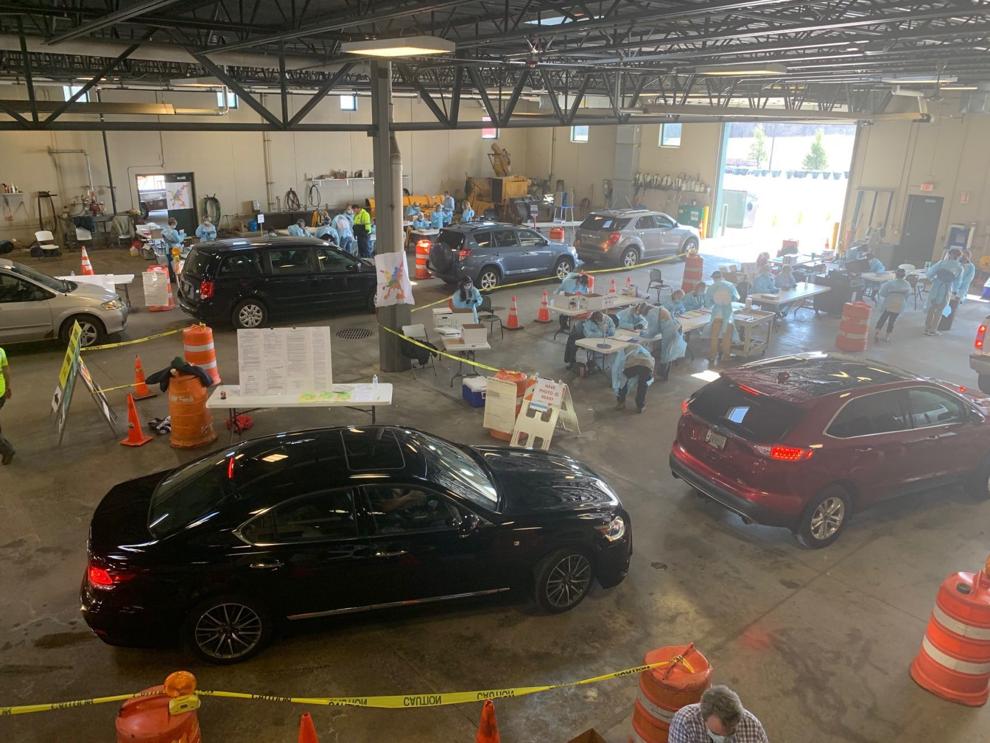 Drive-up voting in Burlington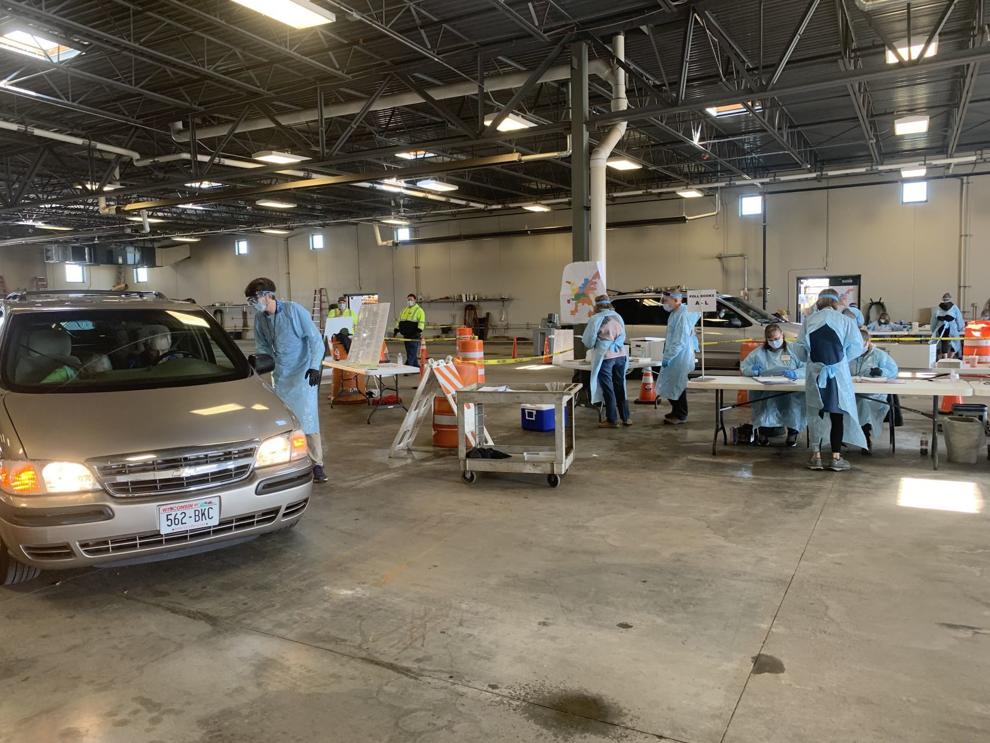 Poll workers suit up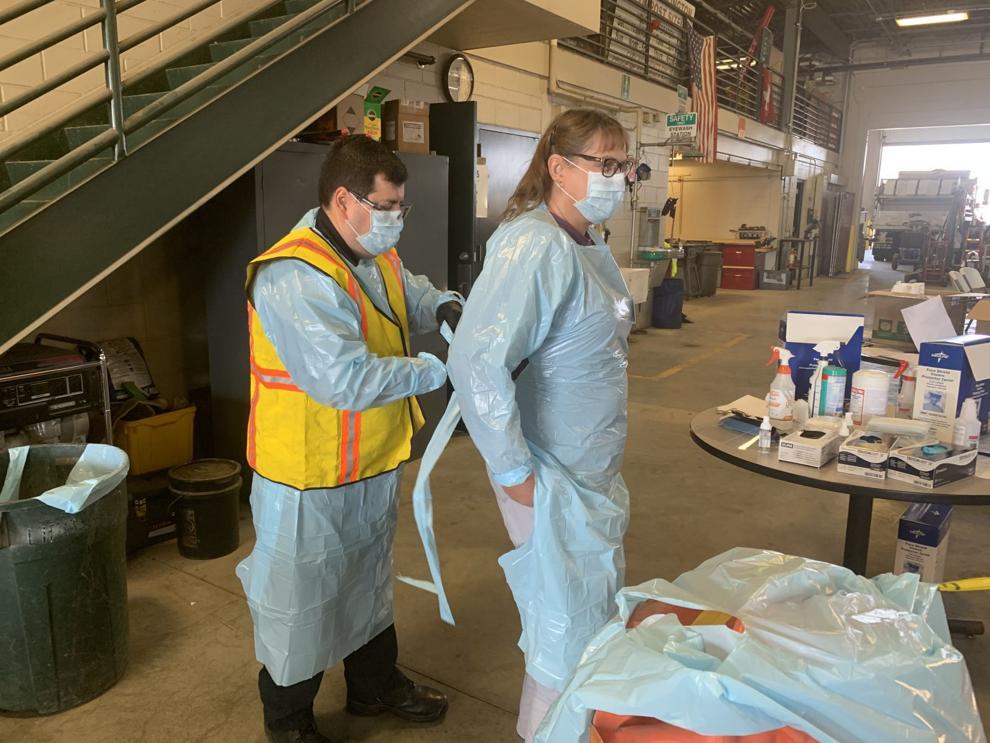 Finished ballot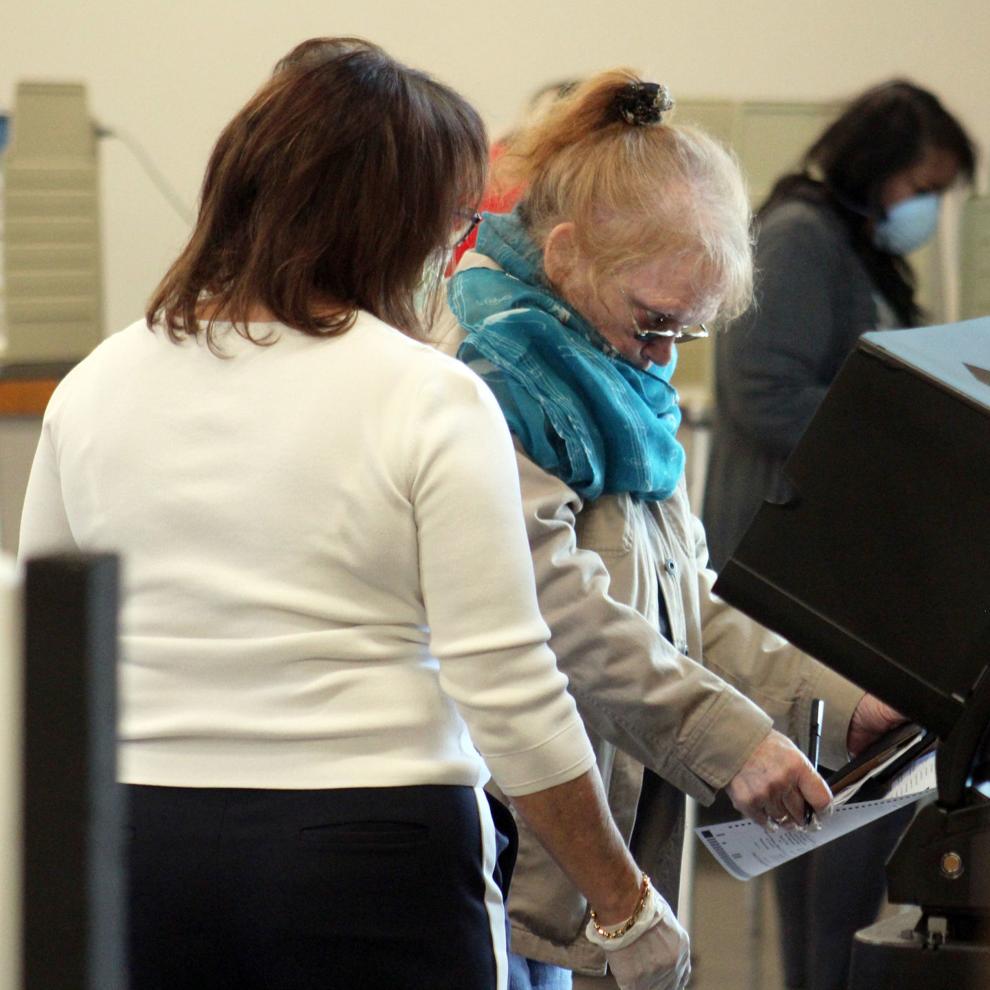 Absentee dropoff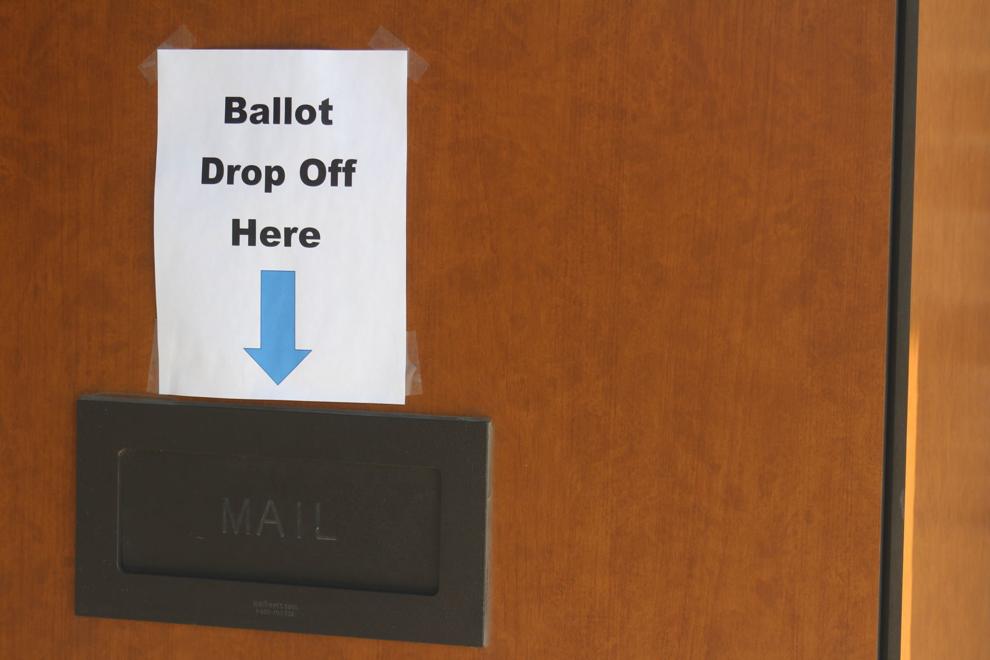 A question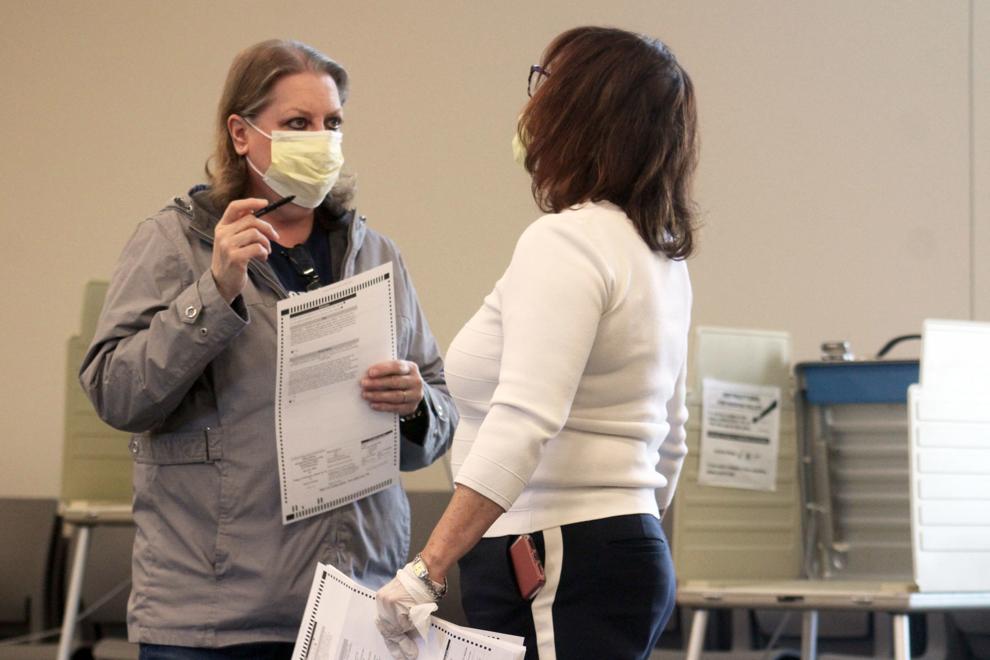 Semi-typical polling place
Town of Waterford voting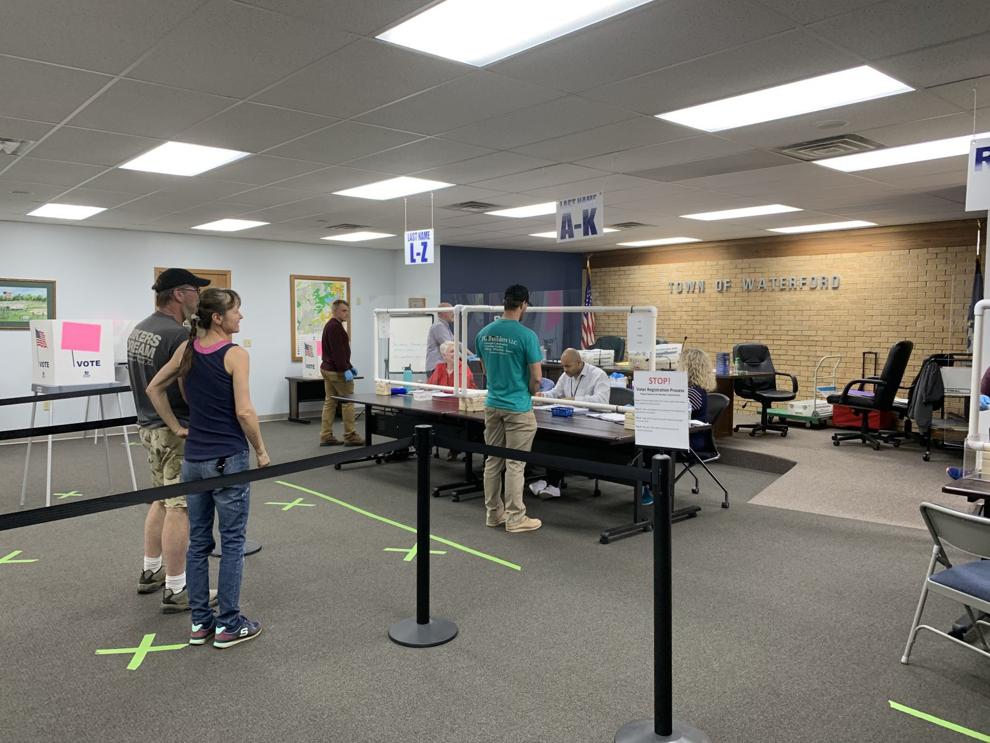 Mount Pleasant voting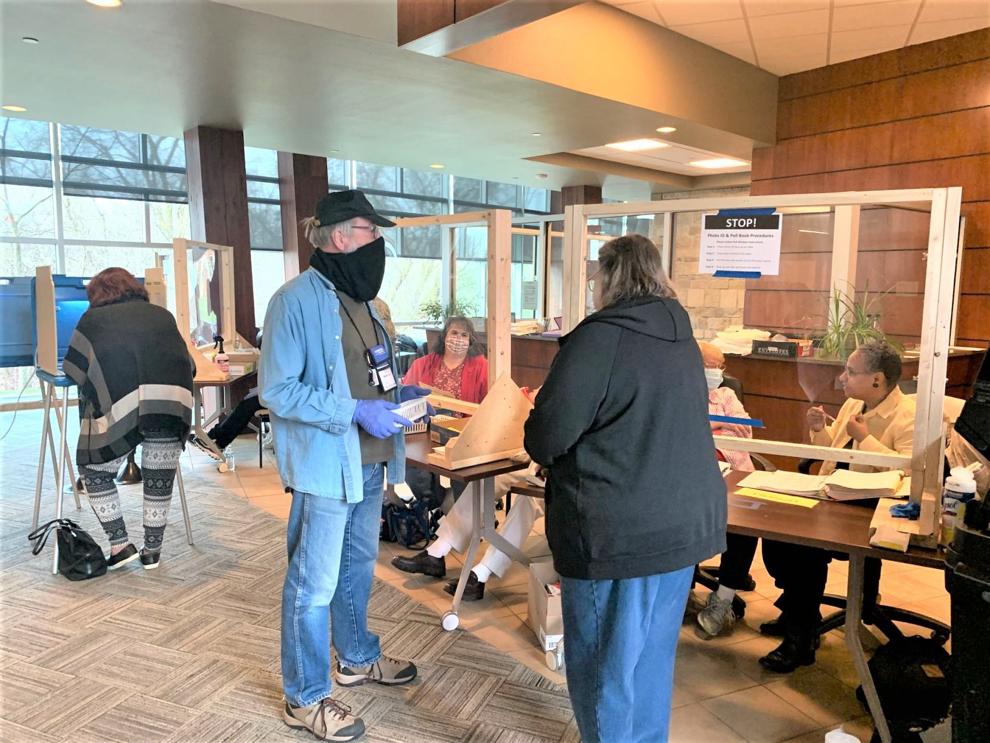 Voting in Rochester