MILWAUKEE — U.S. Sen. Ron Johnson, R-Wisconsin, has expressed a fear that "Democrats will destroy this country."
During remarks at a Donald Trump campaign rally Tuesday in Milwaukee, Johnson's statement was met with cheers from some 10,000 conservative supporters filling the seats at the UW-Milwaukee Panther Arena, 400 W. Kilbourn Ave.
That's because distrust of the Democratic party is perhaps the highest it's ever been among conservatives, especially among Trump supporters.
Johnson's alignment with Trump, becoming one of the president's right-hand men by supporting him throughout the impeachment process, has endeared him to No. 45. During the rally, Trump called Johnson "a great guy."
In return, Johnson said, "2020 is when we're really going to assemble the Trump Party."
Really concerned
"We're not angry. We're a little concerned," Johnson said Tuesday. "When we listen to the Democratic presidential candidates, we get really concerned."
The Minnesota native and manufacturing CEO from Oshkosh was elected in 2010 and aligned himself with the Tea Party and promised decreases in federal spending.
When he first started thinking about running for office a decade ago, Johnson said he actually had to put some thought into which party to align himself with.
His first thought: "I'm not a socialist, so I couldn't be a Democrat."
He feels that the Democratic Party, specifically its members who are eyeing the presidency, is becoming dangerously leftist.
"This country is at a defining moment," he said. "The Democrats are no longer Democrats. They are socialists."
Job training initiative
Johnson's remarks weren't locked in on partisanship.
He also talked up his touted Joseph Project. It's a career-placement program targeted at getting ex-offenders back into the workforce.
The faith-based program is run out of Milwaukee's Greater Praise Church of God In Christ.
The pastor of that church, Jerome Smith, led Tuesday's rally in prayer, preceding even the National Anthem.
"You take care of yourself," Johnson said of his and Republicans' ideals. "If you take care of yourself, you have the capability of taking care of your fellow man."
31 photos of thousands of Trump supporters (and Trump himself) rallying in Milwaukee in January 2020
Trump's Front Row Joes
Front Row Joes 2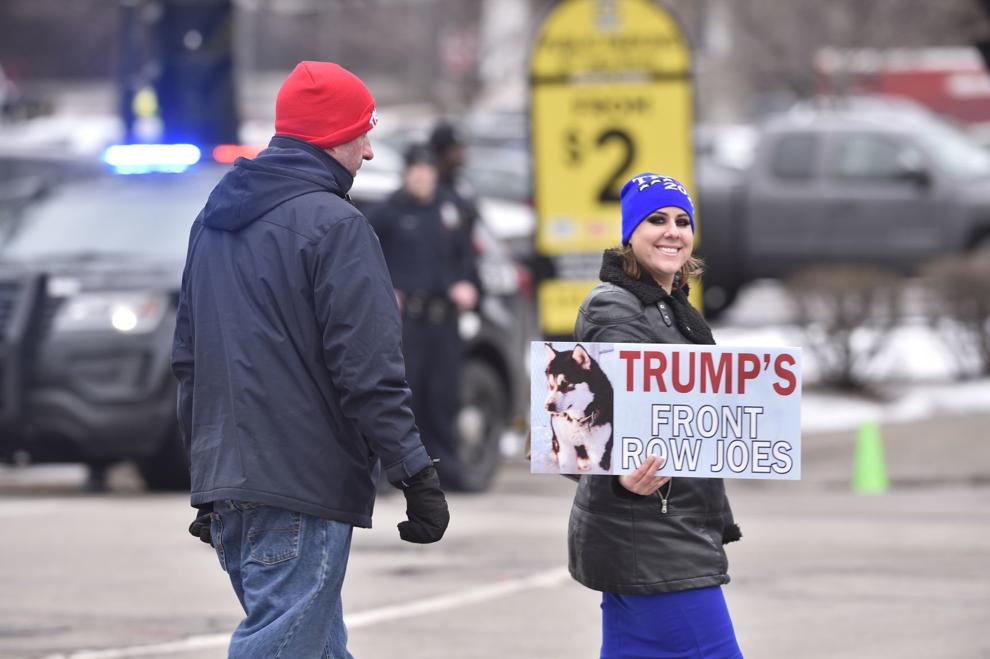 Trump merchandise for sale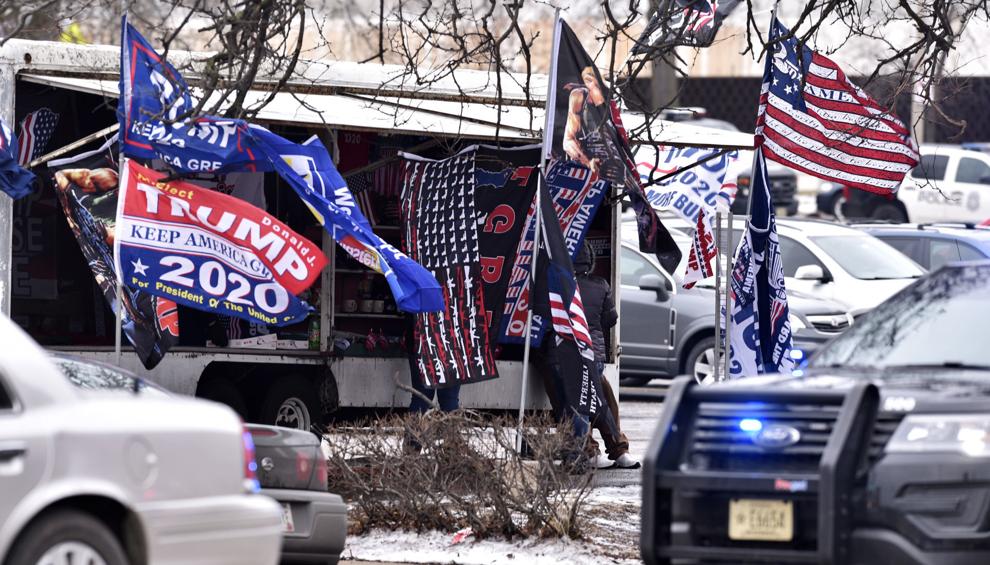 Just a red cap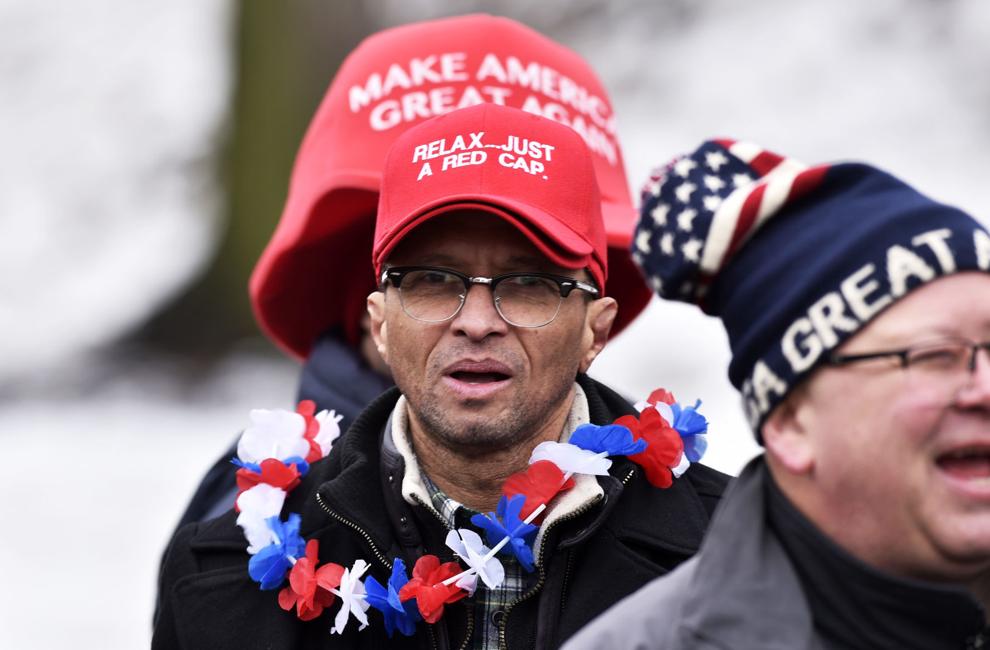 KEEP AMERICA GREAT on the stadium screen
Laughing at the rally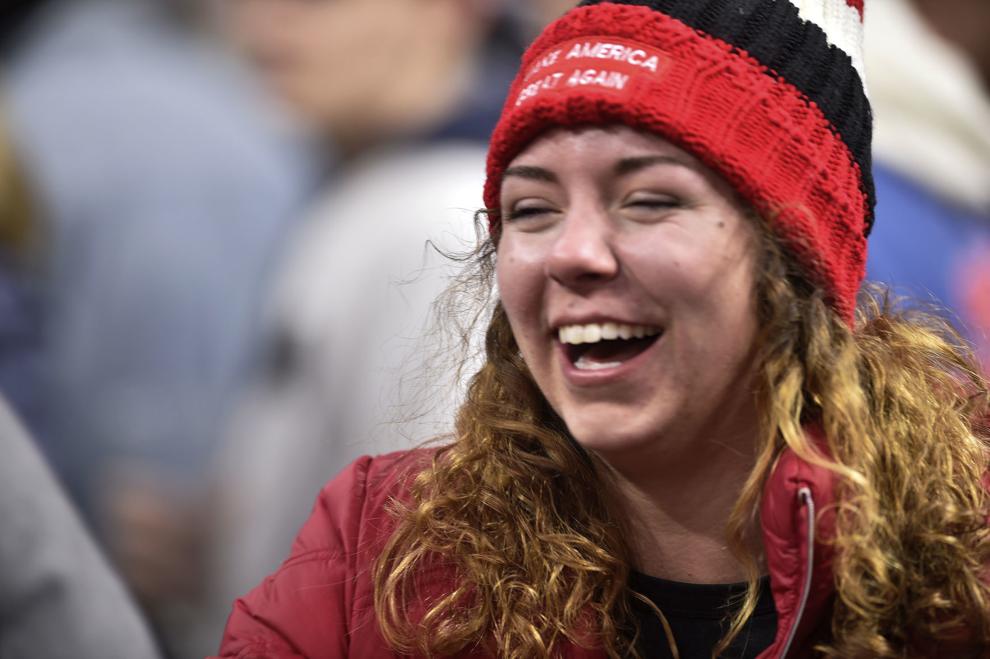 Together for Trump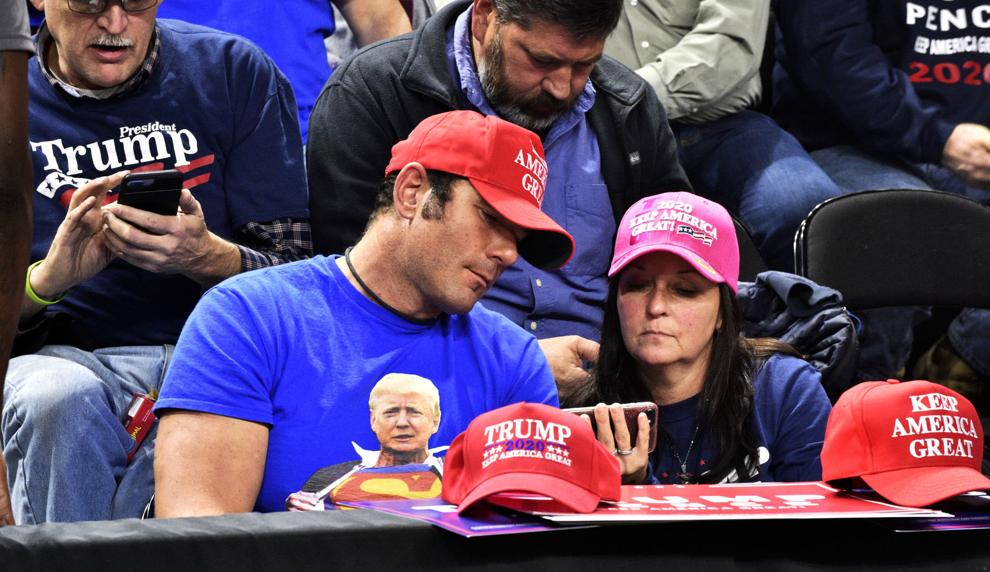 Young adult Trump supporters chat before Milwaukee's campaign rally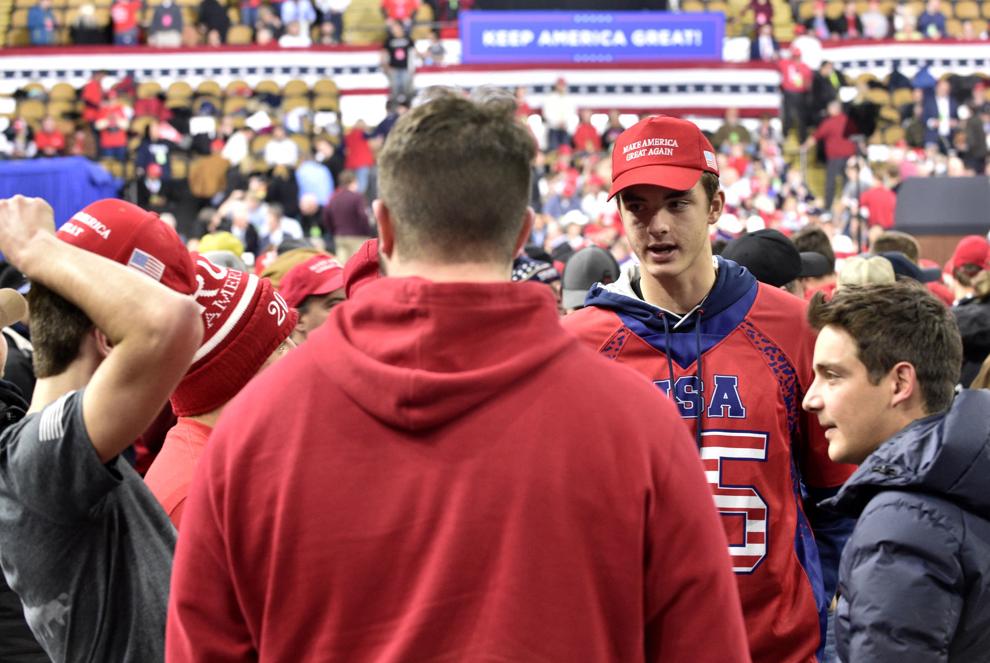 Brad Parscale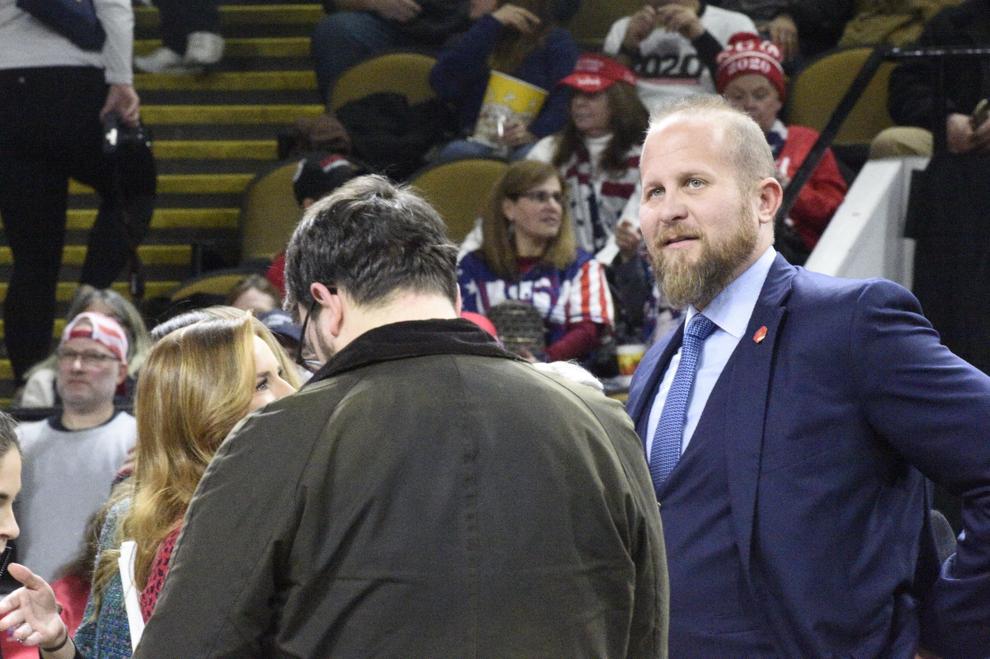 Looking up
Waiting for Trump
In the crowd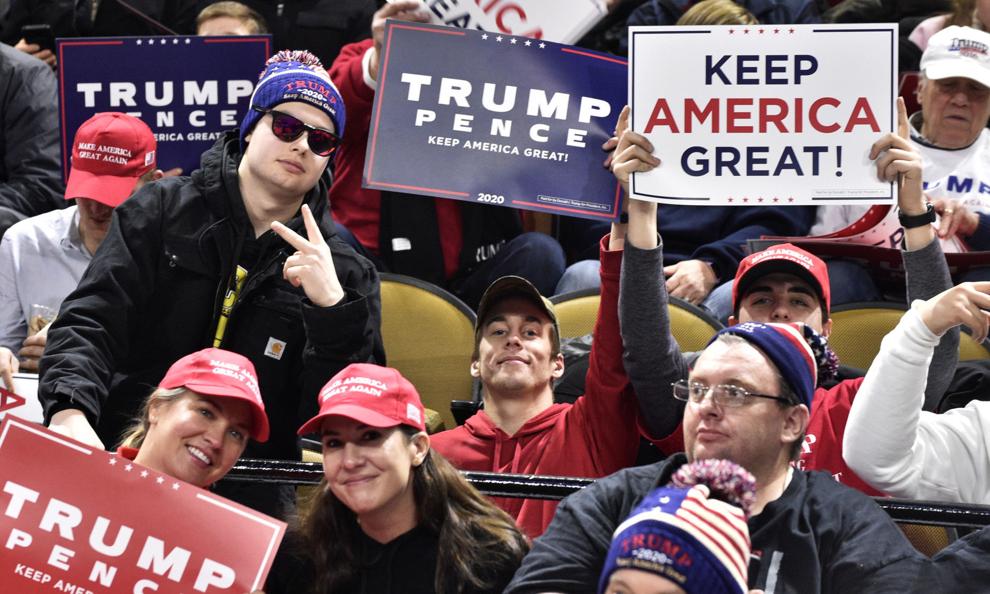 Trump as the Terminator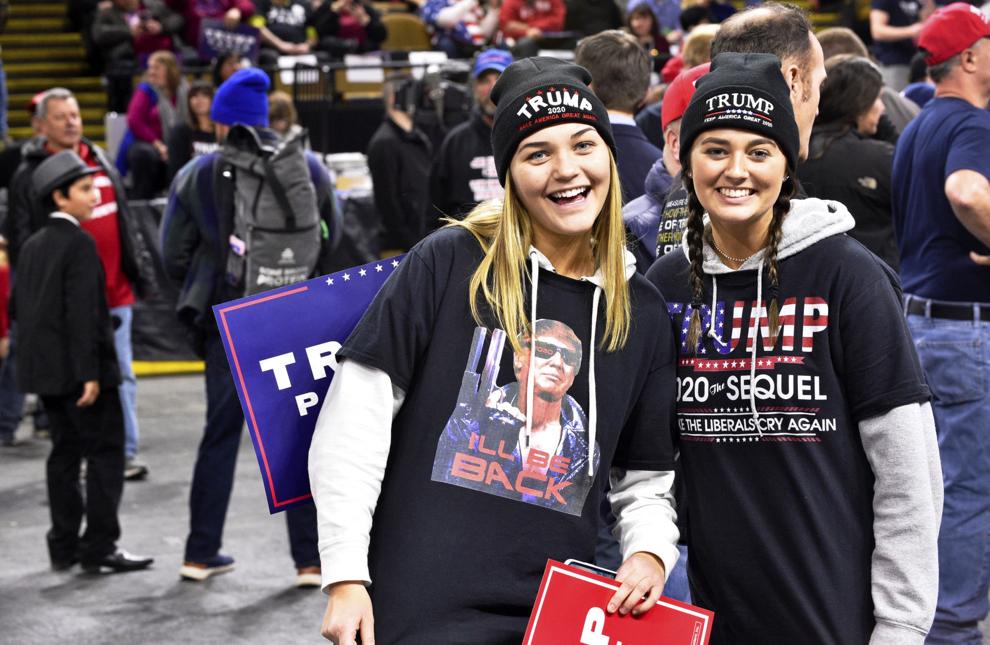 Waving signs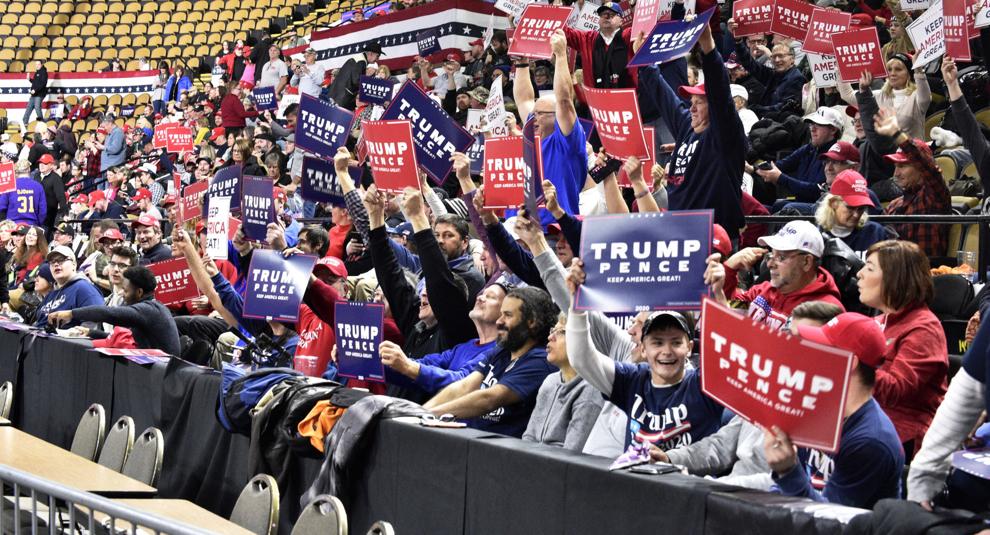 Trump campaign signs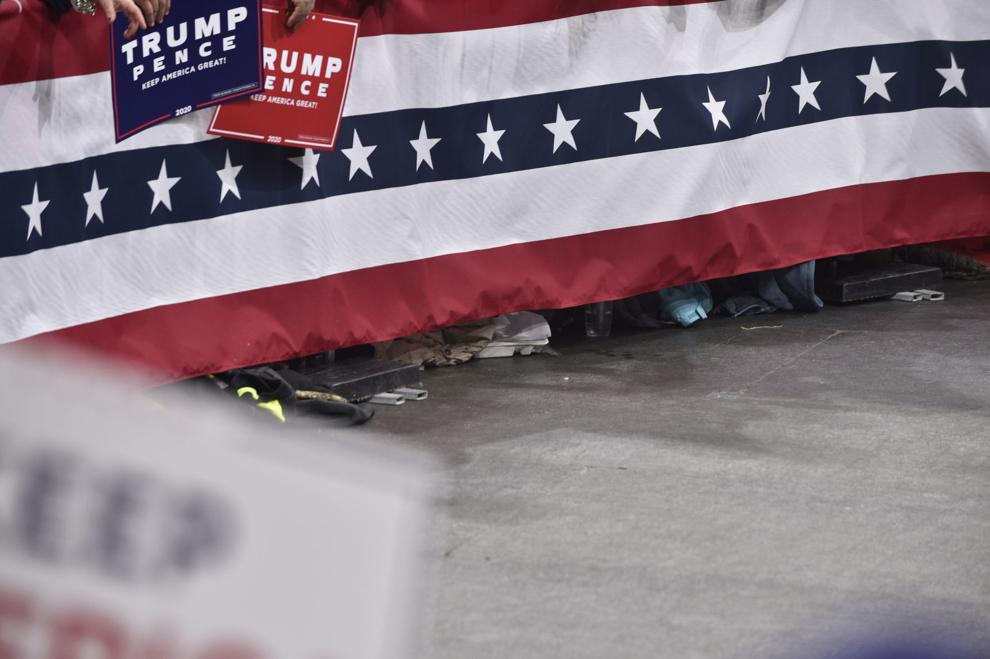 MAGA hat? Nope.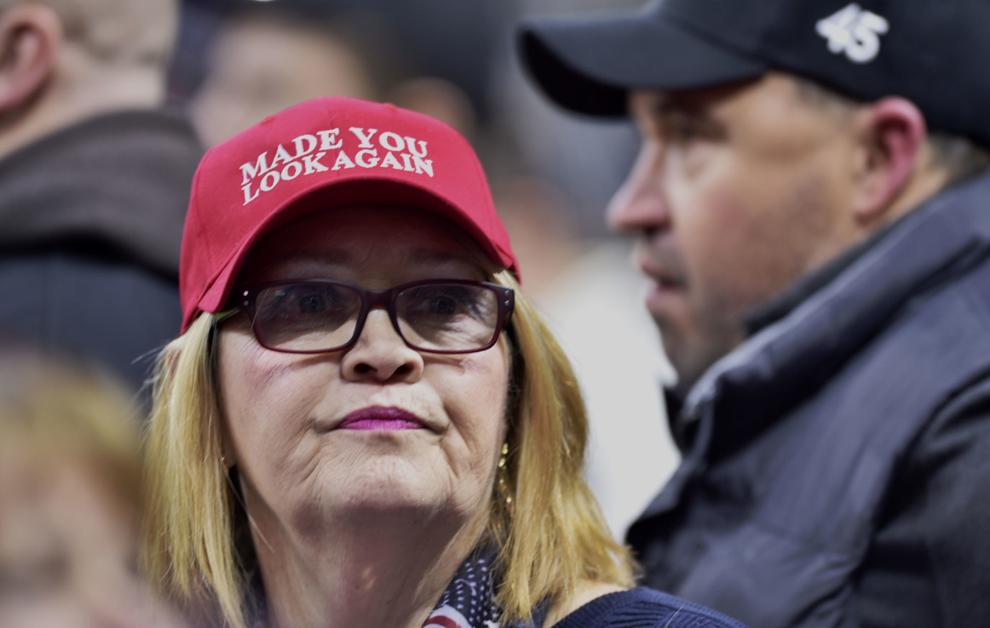 Crowd shot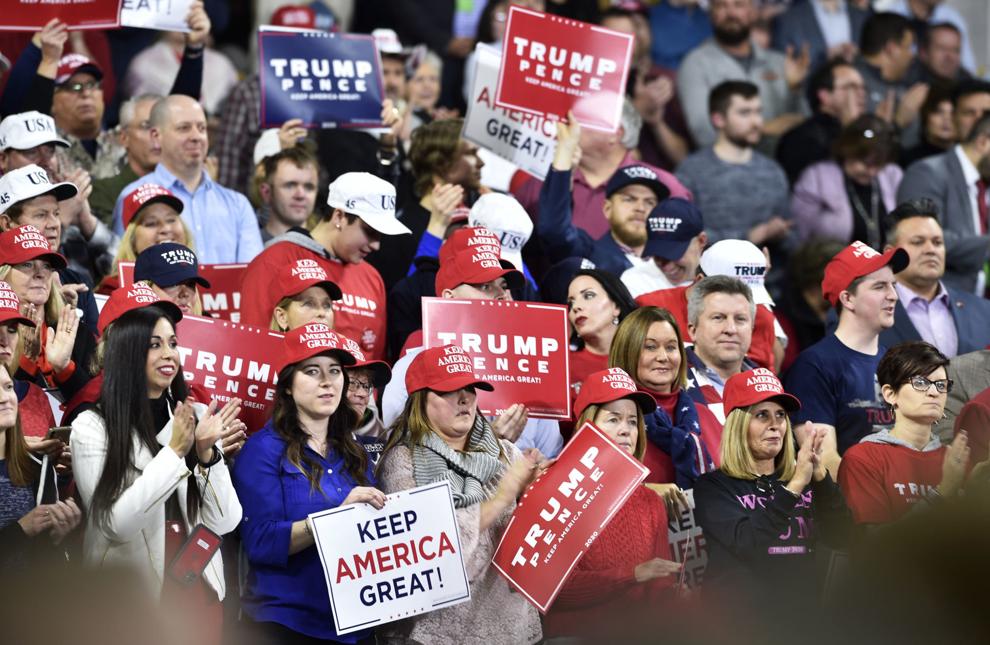 Andrew Hitt at Trump Rally, Jan. 14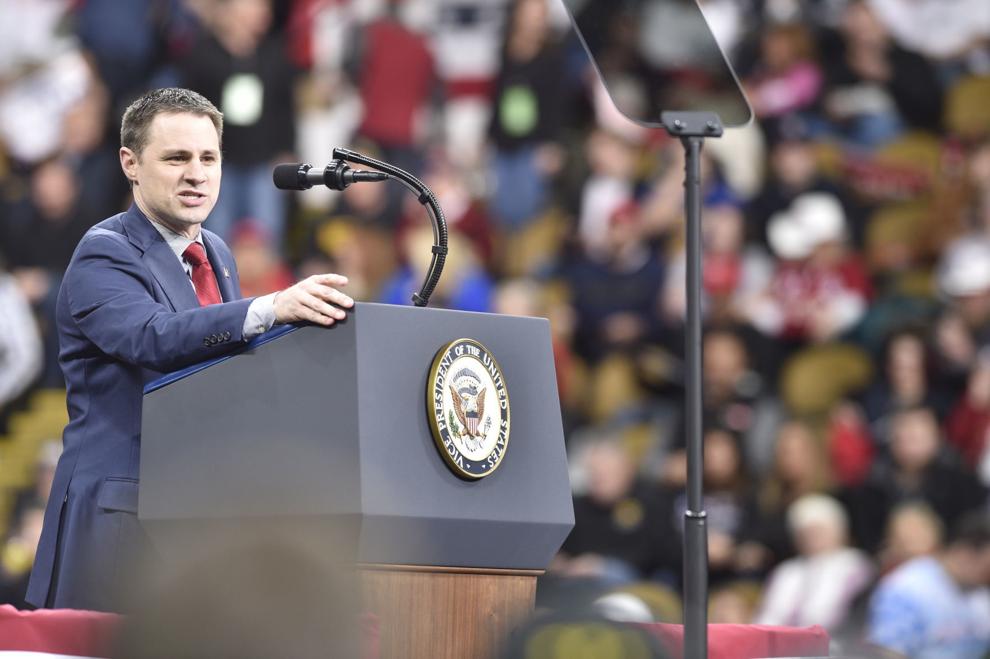 Sen. Ron Johnson, R-Wisconsin, takes the stage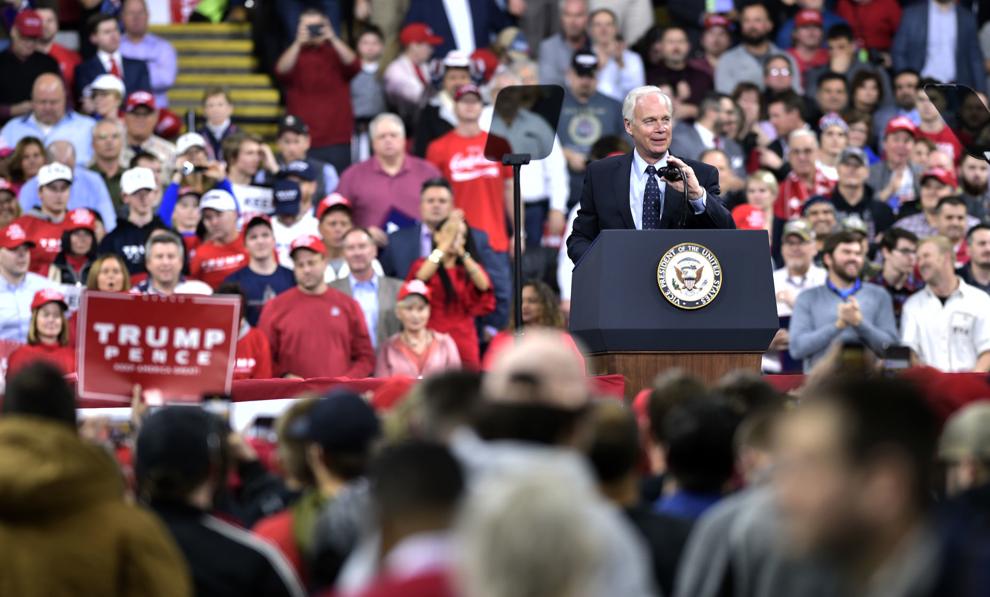 Vice President Mike Pence at the mic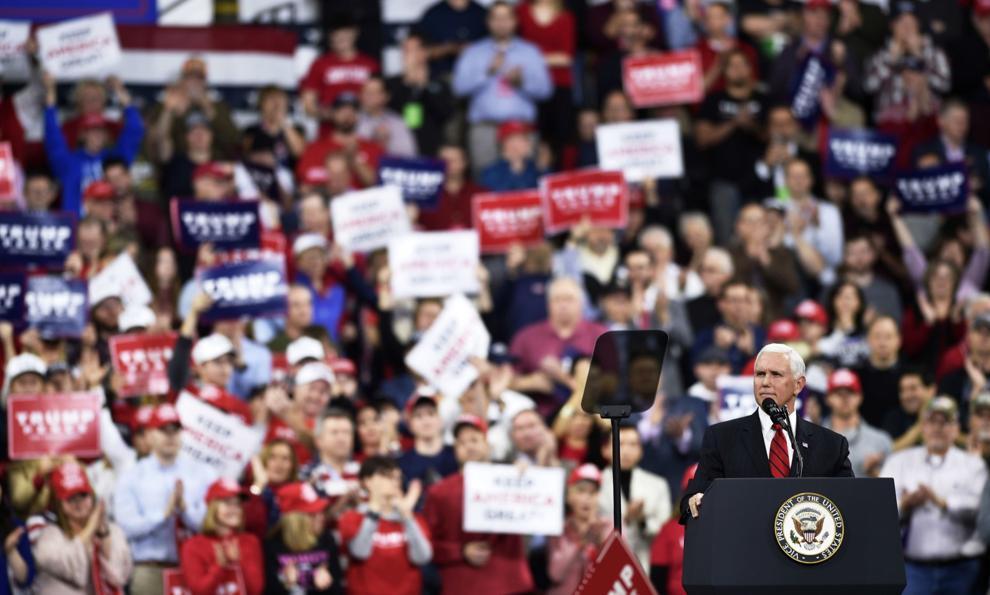 Looking up to Pence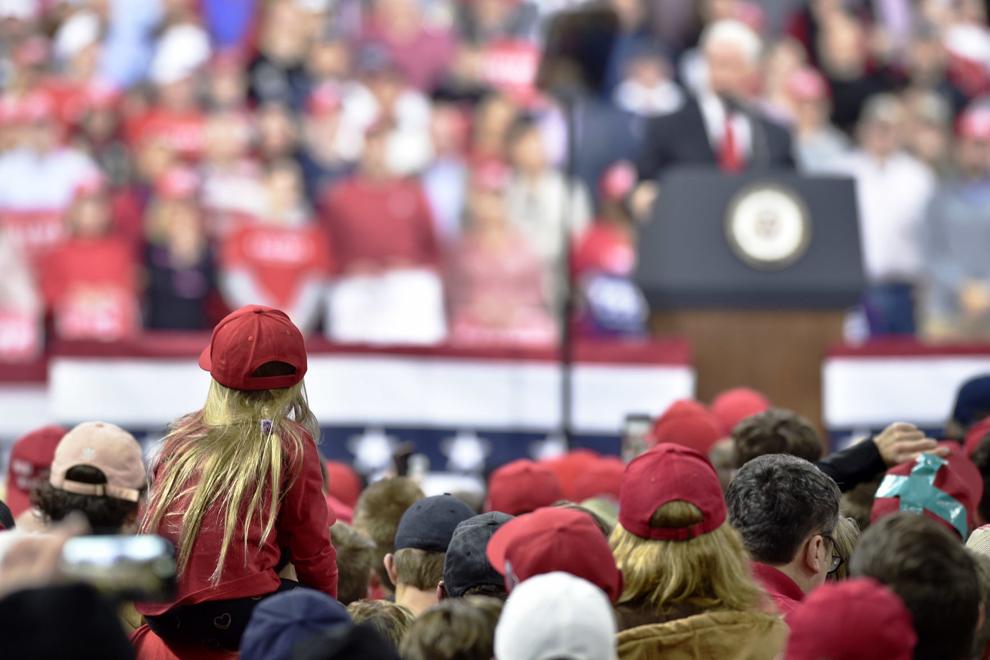 Vice President Mike Pence takes the mic 2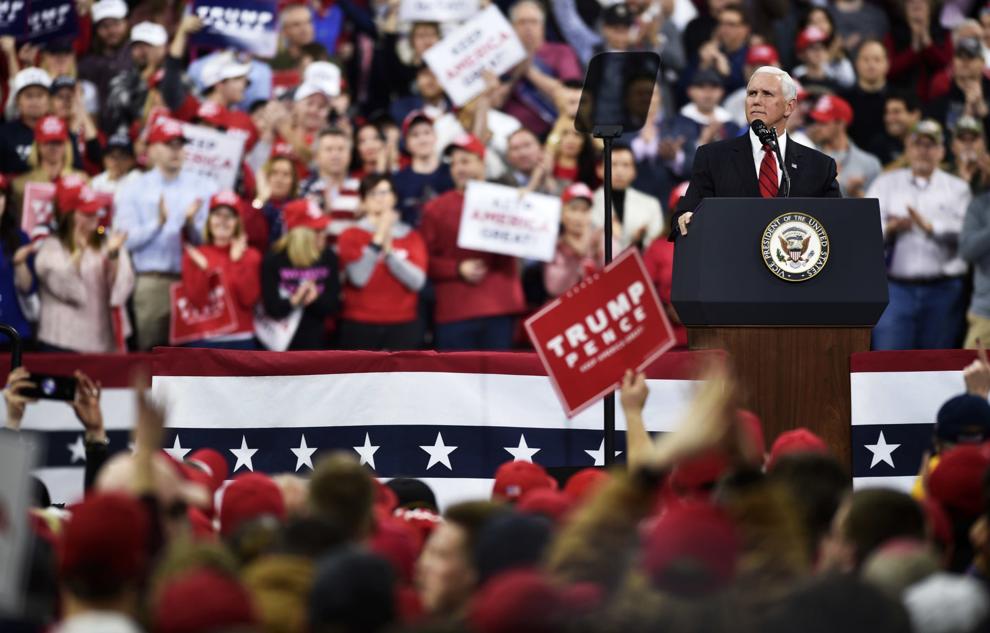 When the president walks in the room, the cell phone cameras come out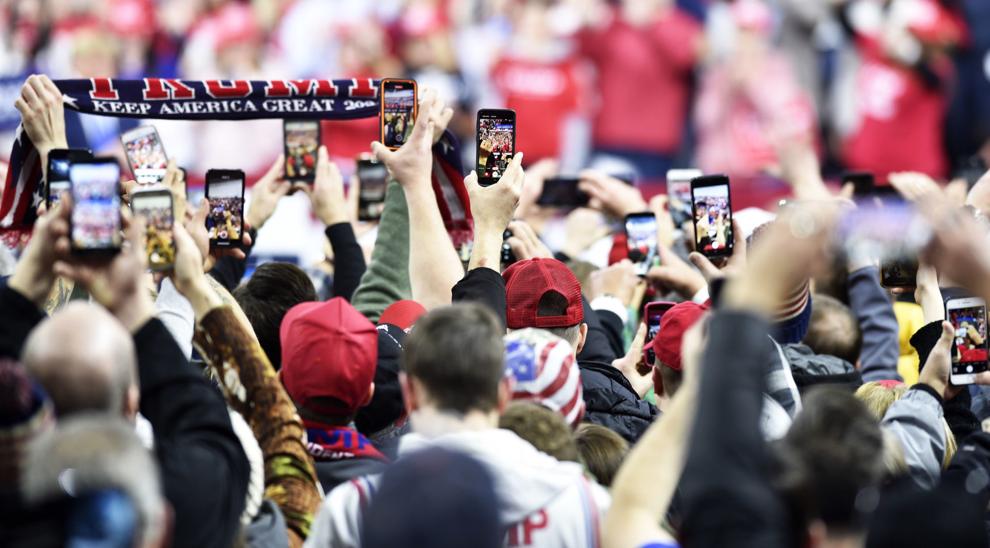 It's him!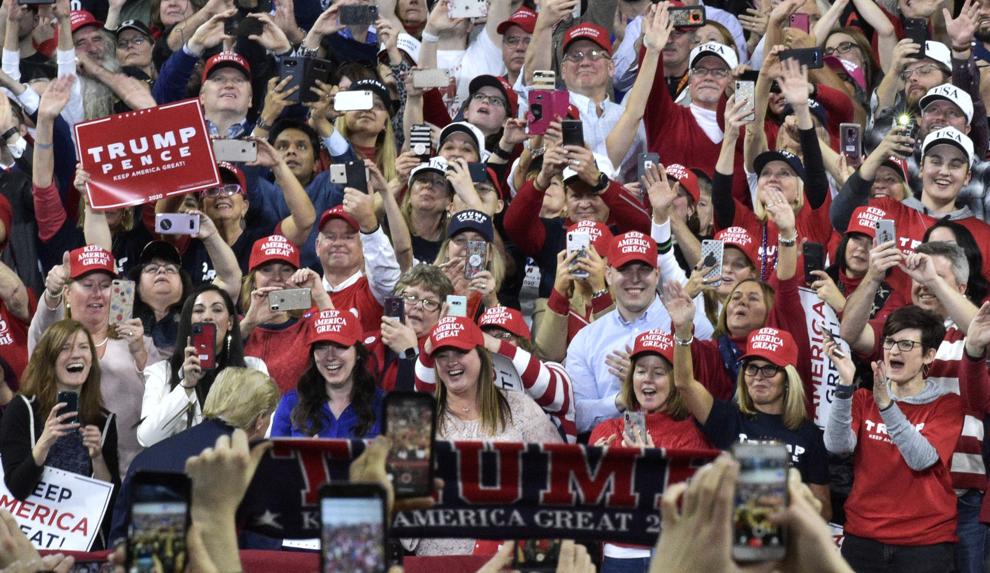 Donald Trump pointing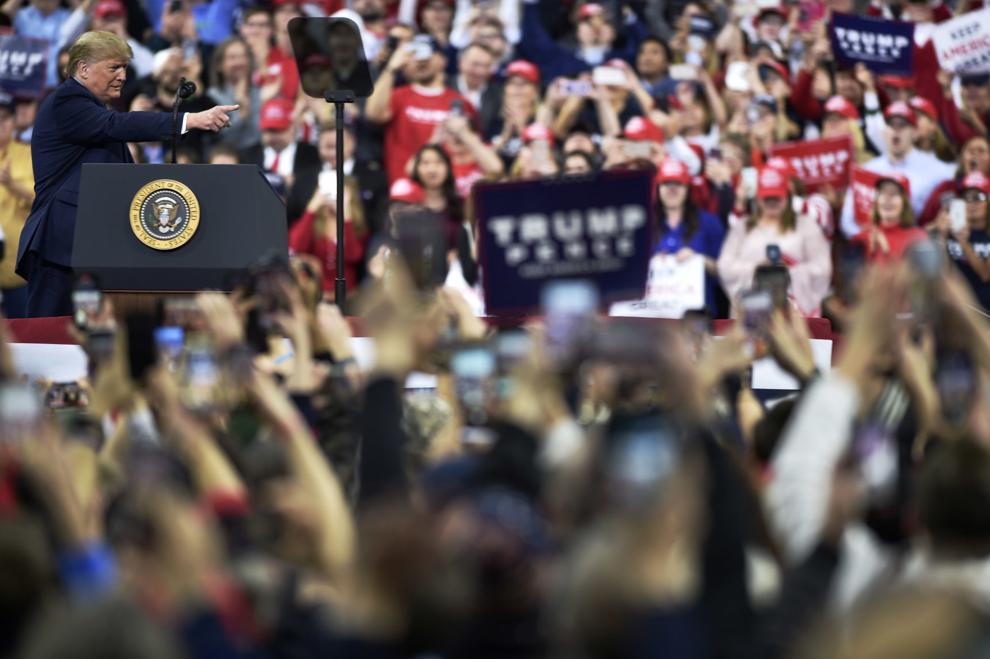 Donald Trump with a big smile in Milwaukee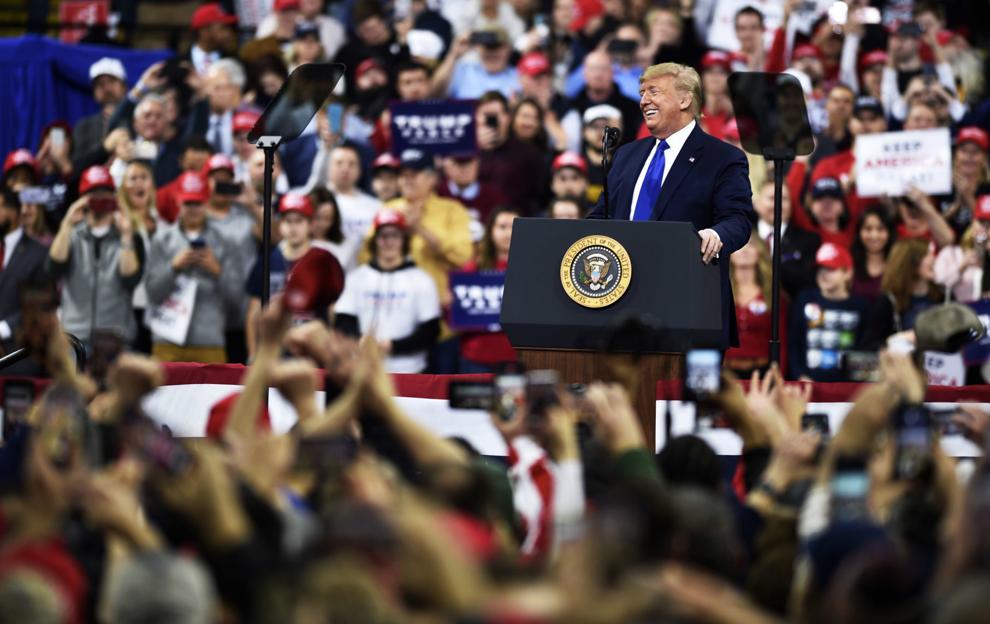 She's here to see the president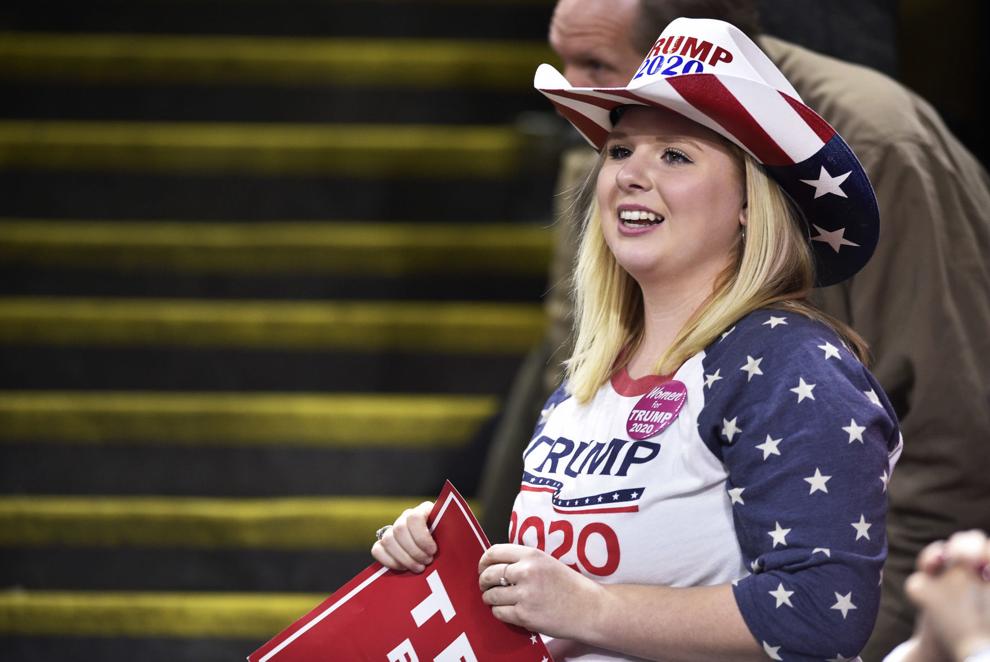 Interruption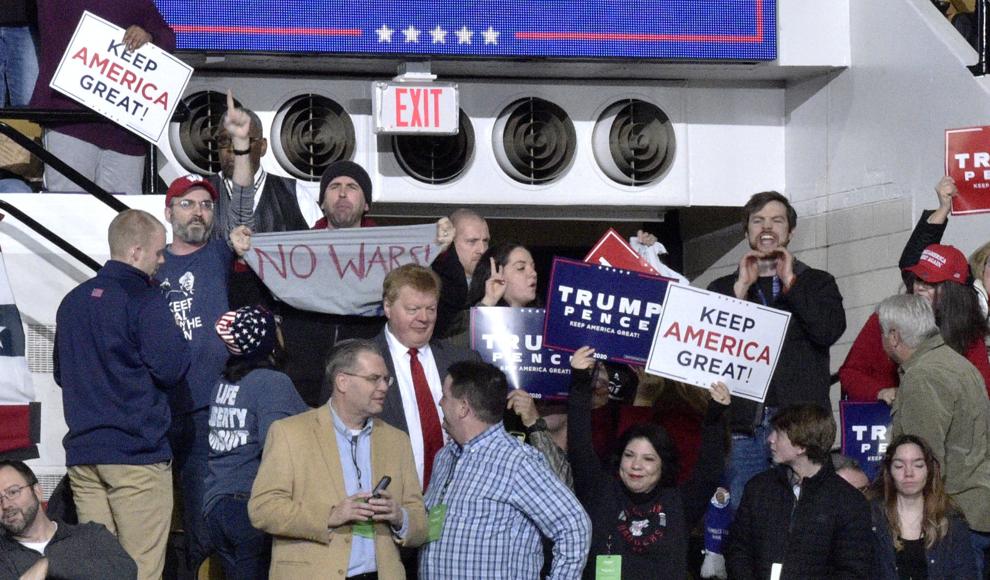 The who's who of Wisconsin Republicans turned out for Donald Trump's Milwaukee rally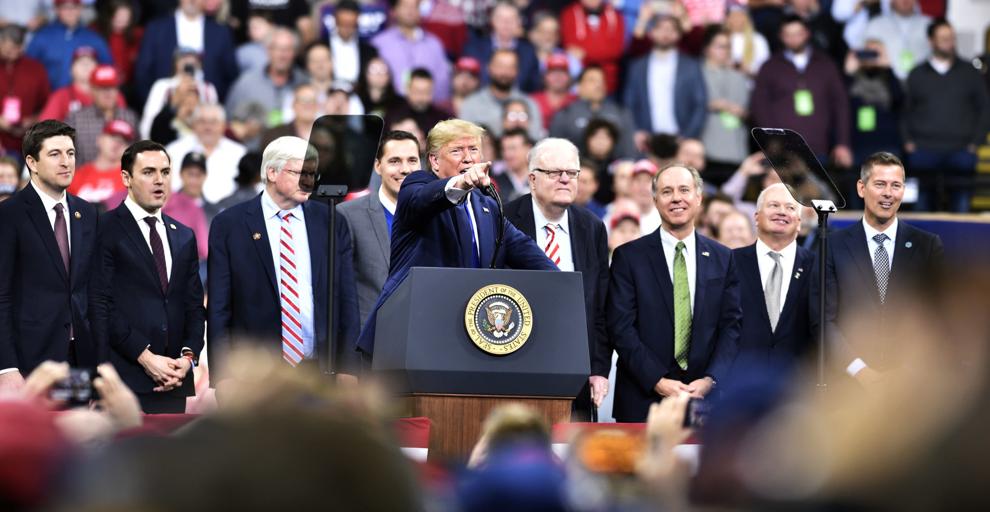 Ron Johnson takes the mic from President Trump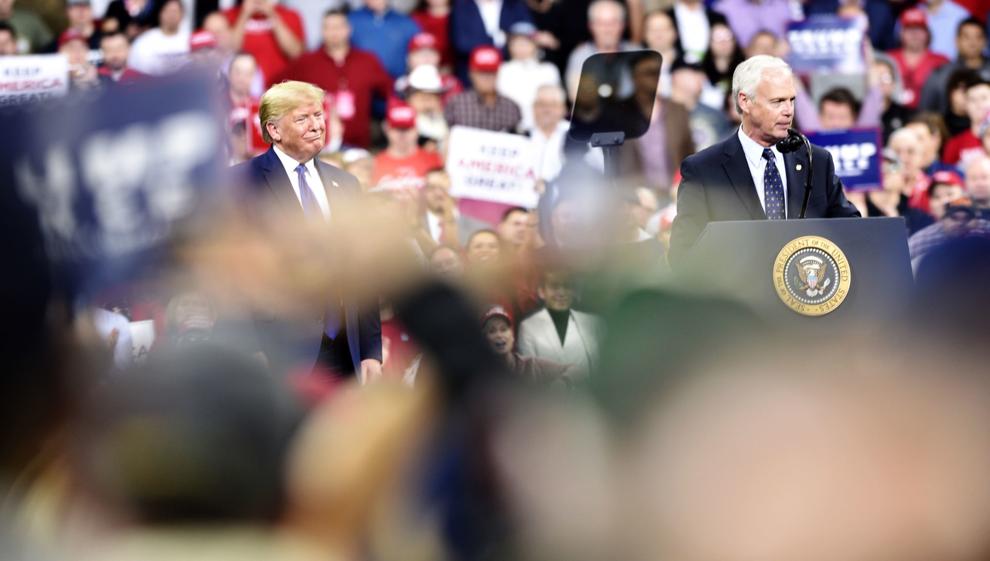 Trump in Milwaukee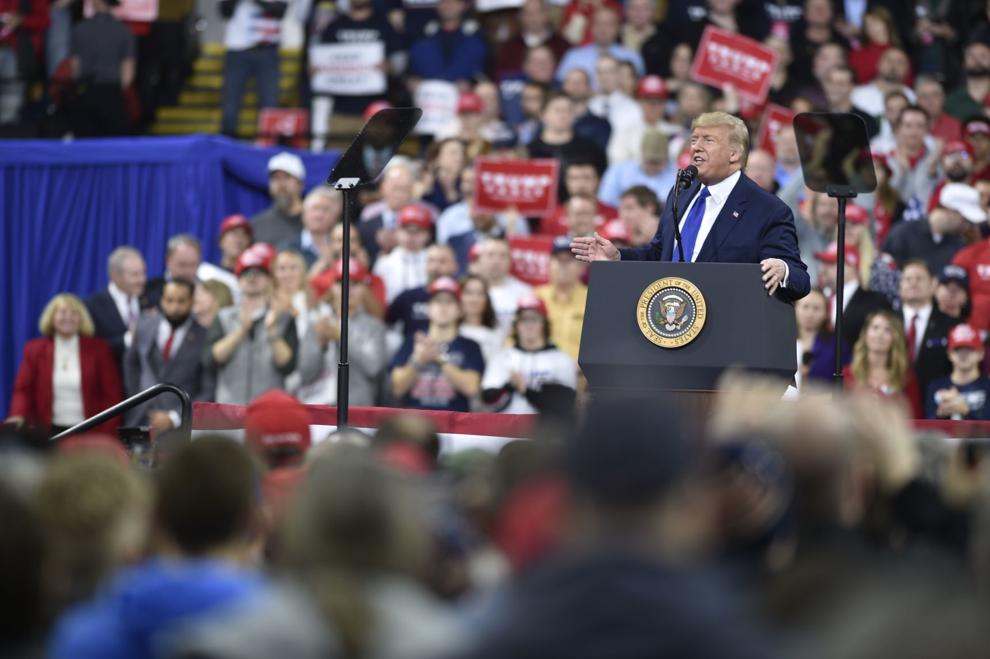 "When we listen to the Democratic presidential candidates, we get really concerned." U.S. Sen Ron Johnson, R-Wis.
"When we listen to the Democratic presidential candidates, we get really concerned."

U.S. Sen Ron Johnson, R-Wis.