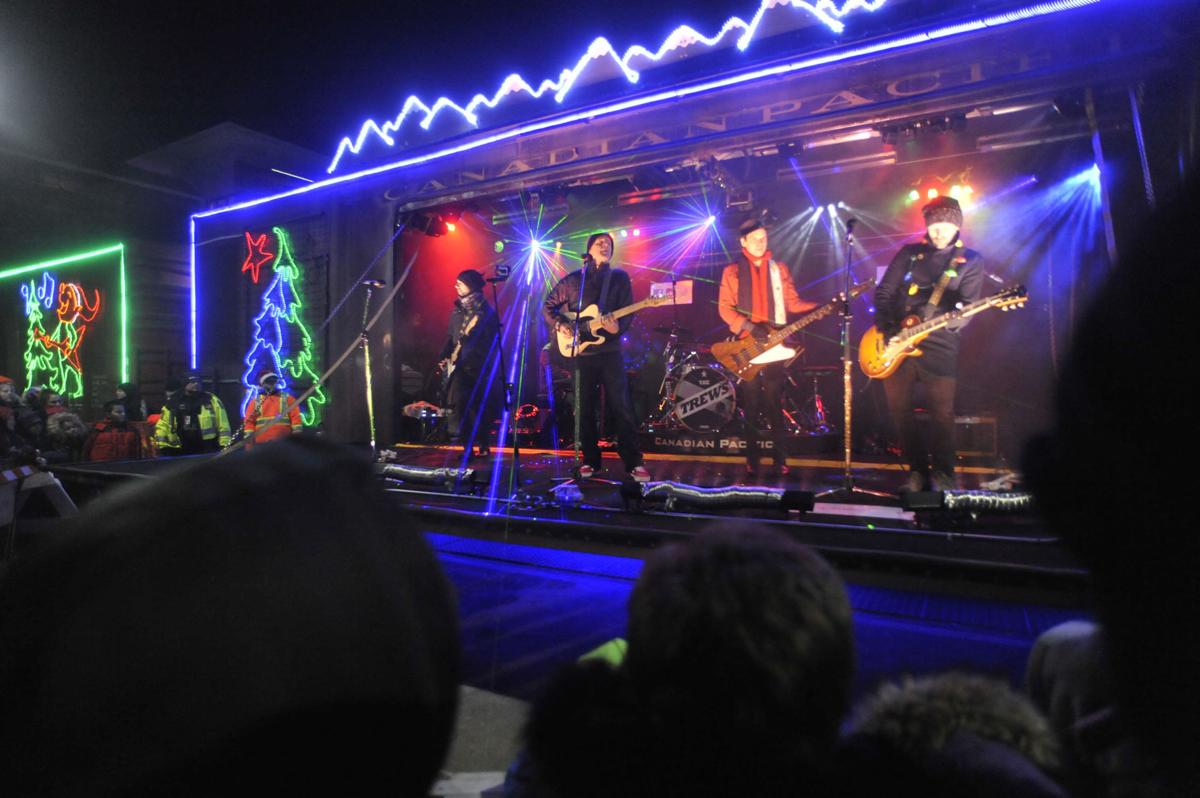 RACINE COUNTY — The Canadian Pacific Holiday Train is expected to bring out hundreds of families to both of its stops on the east side of the county Monday evening, Dec. 2.
Remember: The train raises money and collects donations for food banks across North America, including the Racine County Food Bank, so bring nonperishable food items if you can.
Amtrak Station
Typically, no major streets are closed for the Holiday Train's stop at the Amtrak Hiawatha station at 9900 E. Exploration Court, in Sturtevant, other than Exploration Court itself.
There is also a park-and-ride next to the station, but parking is still limited.
The closure of Exploration Court "happens quickly and we encourage everyone to arrive early," Sturtevant Police Chief Sean Marschke said in a text to The Journal Times.
The train is scheduled to arrive at 6:50 p.m.
The Depot
Since there isn't much of a parking lot near the railway crossing on Highway G, three nearby lots have been enlisted to allow parking before the Holiday Train arrives at 8 p.m. at The Depot tavern, 1402 Highway G, in Caledonia.
Highway G — between highways V and H — will be closed to vehicles from 6-10 p.m. by the Racine County Sheriff's Office. Parking will be allowed on the street until 6 p.m.
Starting at 5 p.m., attendees can park in the parking lots at Swan's Pumpkin Farm, 5930 Highway H, Caledonia, and at Phantom Fireworks, 2086 27th St. in Raymond (at the intersection of the West Frontage Road and Highway G).
The parking lot at St. Louis Catholic Church, 13207 Highway G, in Caledonia, will open at 6 p.m.
Shuttle buses will be available at each location until 7 p.m. at the cost of $5 for adults and free for kids 14 and under.
Festivities are scheduled to begin at 4 p.m. at The Depot, co-hosted by the tavern and Parker Power Equipment, 11333 Highway G.
The party will include a DJ, food and drinks, and appearances from the Milwaukee Brewers Famous Racing Sausages, Bernie Brewer, Santa Claus, choirs from Racine Unified schools, and the Racine County Fair Little Queens.
All purchases are cash only.
Other festivities
At every stop, a trio of Canadian artists will perform: singer-songwriter Meghan Patrick, rhythm and blues performer Tanika Charles, and country singer Kelly Prescott.
There will also be a ceremony celebrating the holidays and donations to the local food bank at each stop.
The Sturtevant Amtrak Depot and Caledonia's The Depot Tavern are the Holiday Train's first two Wisconsin stops. However, there are 11 other stops across the state planned in the following two days.