MADISON — Boosting turnout this November among registered voters who didn't vote in 2016 could spell trouble for President Donald Trump in key battleground states, according to a new University of Wisconsin-Madison poll.
The UW-Madison Elections Research Center Battleground Survey found such voters in Michigan, Pennsylvania and Wisconsin favor the Democratic candidates by a 2-to-1 margin in the November election. Trump won those states by narrow margins in 2016.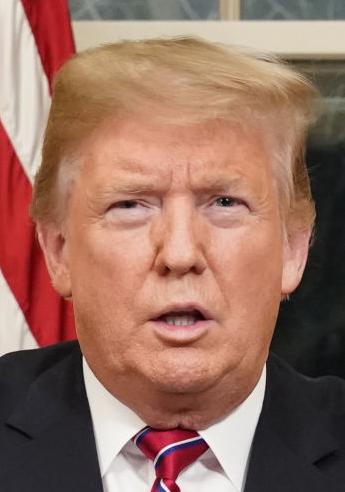 "For Trump, I think it's holding onto that vote, and not losing anybody to stay competitive, whereas the Democrats are probably looking for additional voters to turn up," said Barry Burden, director of the Elections Research Center. "Without them, the Democrats look to be just competitive, maybe at a slight disadvantage."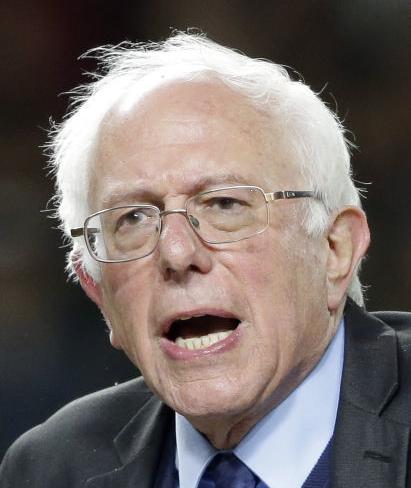 The Wisconsin Poll conducted in collaboration with the Wisconsin State Journal, showed Vermont Sen. Bernie Sanders with 30% support among those likely to vote in the Democratic presidential primary scheduled for April 7. Five other Democrats were well behind with 9% to 13% support.
In a head-to-head general election matchup with Trump, Sanders doesn't fare much better than other Democratic candidates, who each have leads over Trump of one to two percentage points, but all within the poll's margin of error.
A breakdown of those results shows there are few people who voted for Trump or Clinton in 2016 that plan to switch their support — only about 3% for each candidate, according to the poll. Those voters may still play an important role in Wisconsin, which frequently sees major elections decided by razor-thin margins, especially if one group of voters crosses over in greater numbers than the other.
"The outcome will come down to mathematically how many of those people are there and do they cross over equally, or is it imbalanced, versus how many new voters show up and help the Democrats out," Burden said.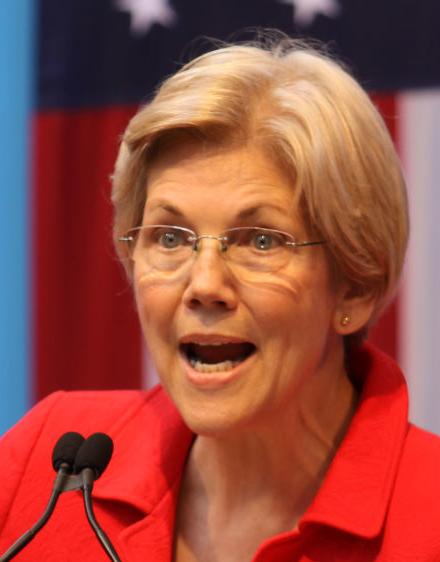 According to the poll, voters in Wisconsin, Michigan and Pennsylvania who did not participate in the 2016 presidential election would vote for a Democratic candidate by overwhelming margins. Massachusetts Sen. Elizabeth Warren has the largest advantage over Trump, 56% to 24%. Sanders leads Trump among such voters 55% to 24%. Former Vice President Joe Biden has the smallest lead over Trump among 2016 nonvoters, 50% to 26%.
The results among just Wisconsin registered voters were similar to those in all three states combined, but combining the responses produces a more statistically significant result. The sample of 2016 nonvoters from the three states includes 710 registered voters with a margin of error of plus or minus 6 percentage points, Burden said.
Burden said one explanation for the Democratic preference among those who didn't vote in 2016 is that many of them were too young to vote in 2016, and younger voters over the past couple of decades have trended more liberal than the general population.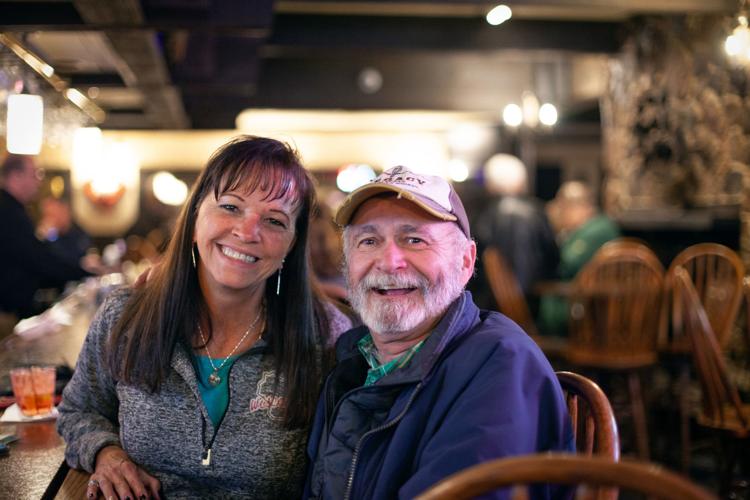 House divided?
Mike and Dee Byrnes, who own a bar in the Village of Dane in rural Dane County and don't affiliate with a political party, both didn't vote in 2016, but they're split on how they plan to vote in November.
Mike, 63, wants to vote in November for Trump. He said the economy is doing well and Trump has done things he said he was going to do.
"I think we're doing good, I really do," Mike said.
Dee, 61, said she wants to vote in the upcoming election because of how frustrated she is with Trump. She called the president a "chauvinistic pig" and said he needs to be more careful about what he says, like saying Mexico will pay for his border wall when U.S. taxpayers are funding it.
She said she would vote for any Democratic candidate over Trump, but doesn't have a strong preference yet.
"I'm paying attention. I'm listening to everybody," she said. "But I wanna know what these guys are going to do for us, instead of attacking all the other ones so that they can win. Don't attack anybody, let me know what you can do for us."
Some particulars
The survey included from Wisconsin more Democratic respondents (35%) than Republicans (30%). But the sample was also very close to the 2016 result, with 47.6% saying they voted for Hillary Clinton and 47.1% saying they voted for Trump. The actual Wisconsin vote in 2016 was 46.5% for Clinton and 47.2% for Trump.
People who voted for Trump or Clinton in 2016 are relatively unified. In a general election match-up between Sanders and Trump in Wisconsin, 86% of Clinton voters would pick Sanders, while 93% of Trump voters would pick him again.
Those who tend to avoid elections entirely are more evenly split than the sample of registered voters in the Wisconsin Poll who said they didn't participate in 2016, according to a recent survey by the Knight Foundation. Among voters in Wisconsin who have not voted in at least five of the past six elections, 33% said they would back a Democratic candidate if they vote in 2020 and 31% said they would re-elect Trump.
Trump's Front Row Joes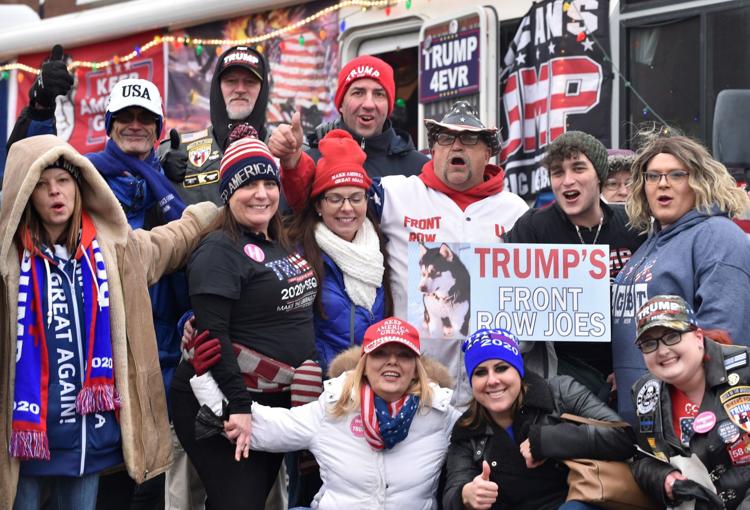 Front Row Joes 2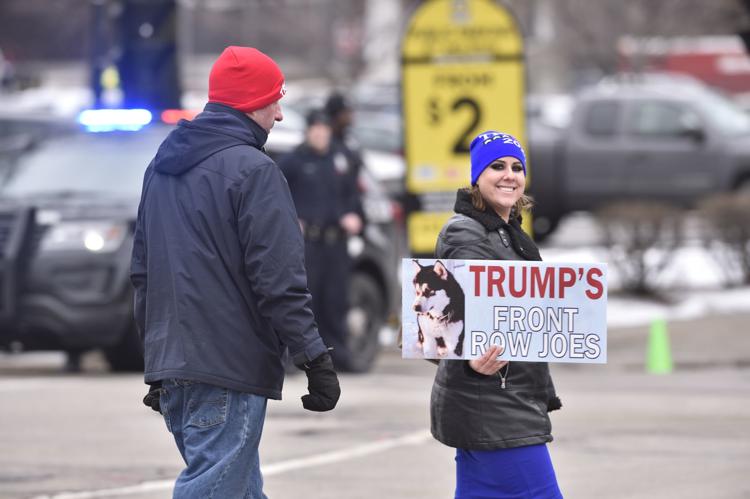 Trump merchandise for sale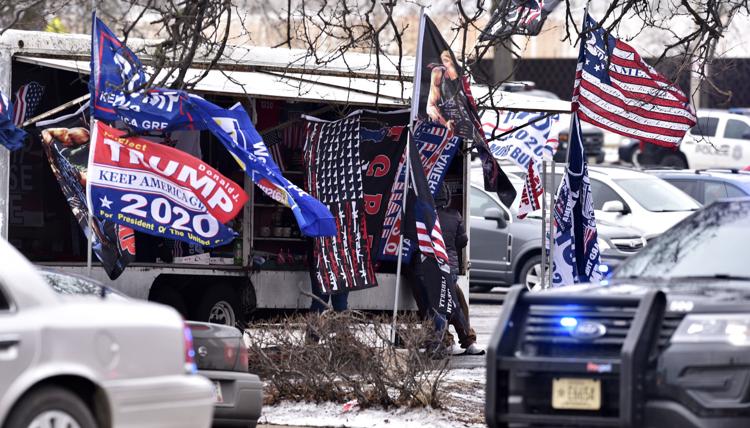 Just a red cap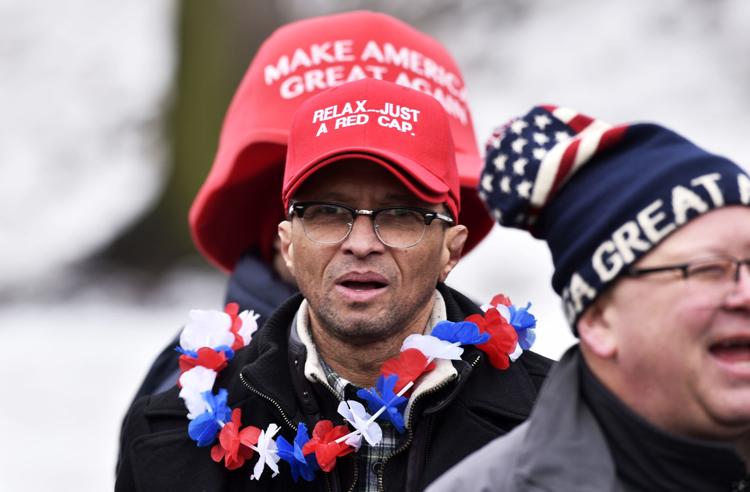 KEEP AMERICA GREAT on the stadium screen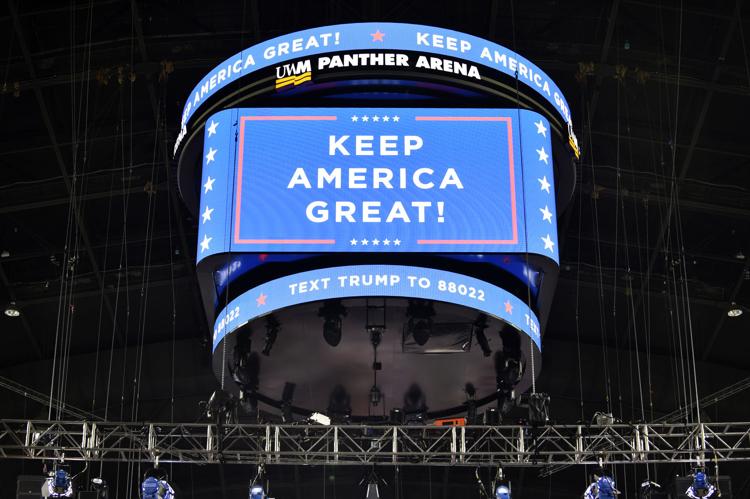 Laughing at the rally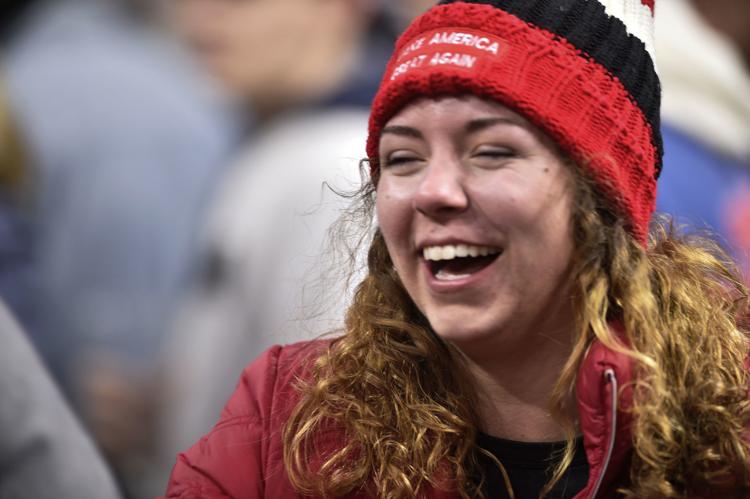 Together for Trump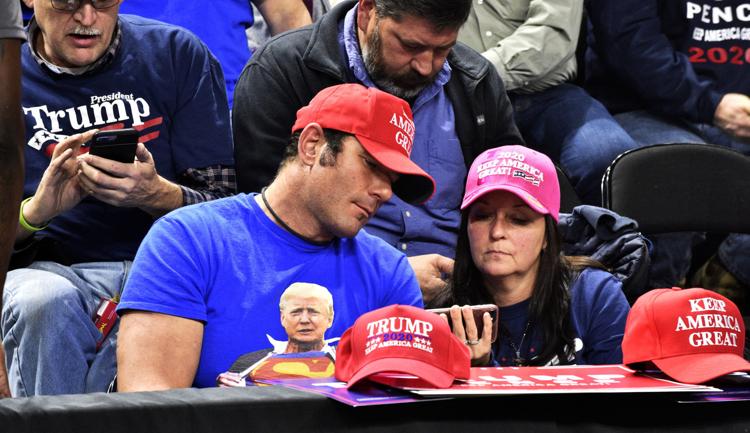 Young adult Trump supporters chat before Milwaukee's campaign rally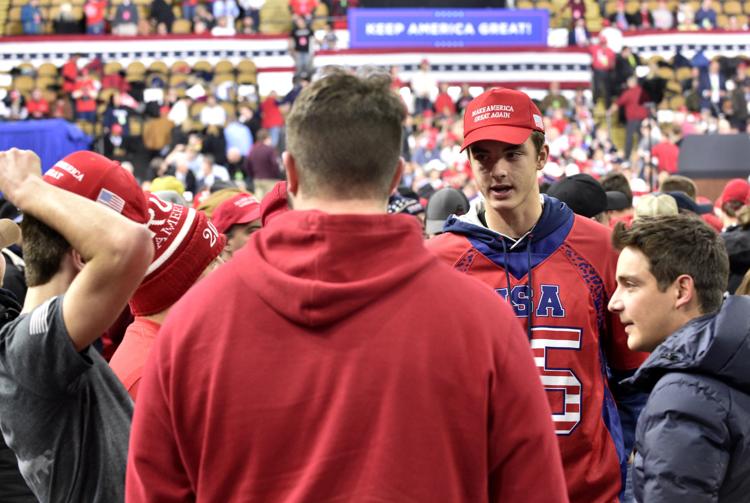 Brad Parscale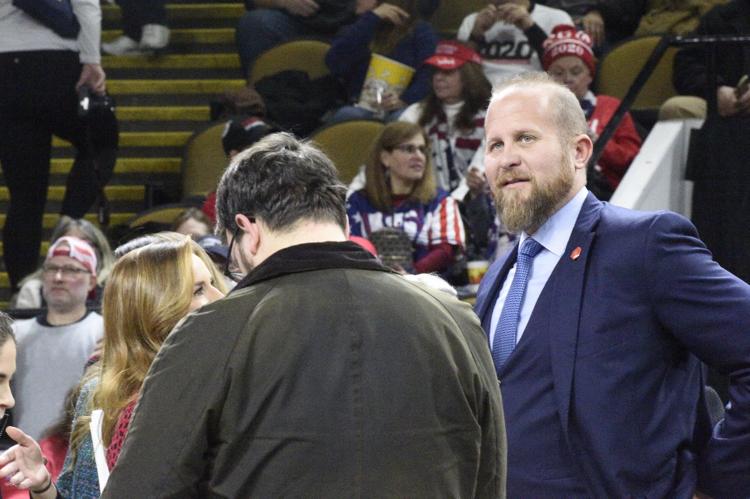 Looking up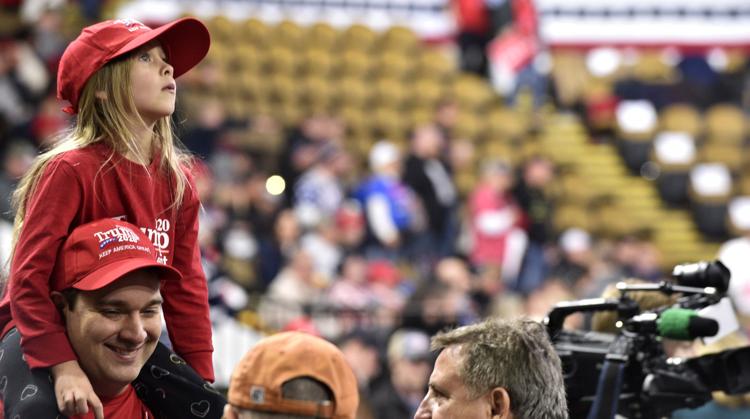 Waiting for Trump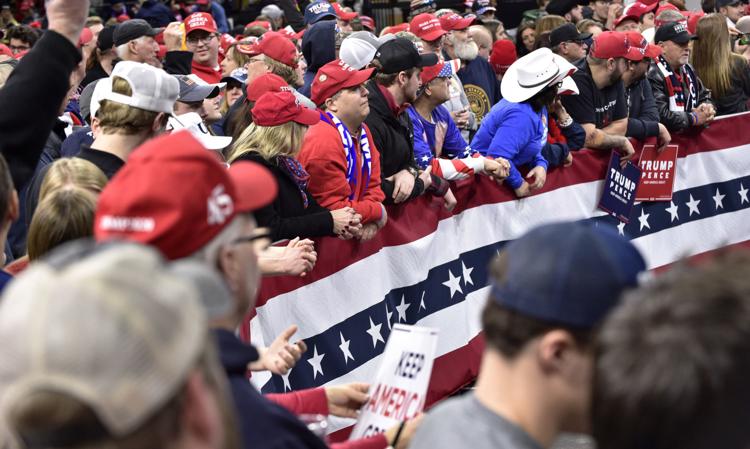 In the crowd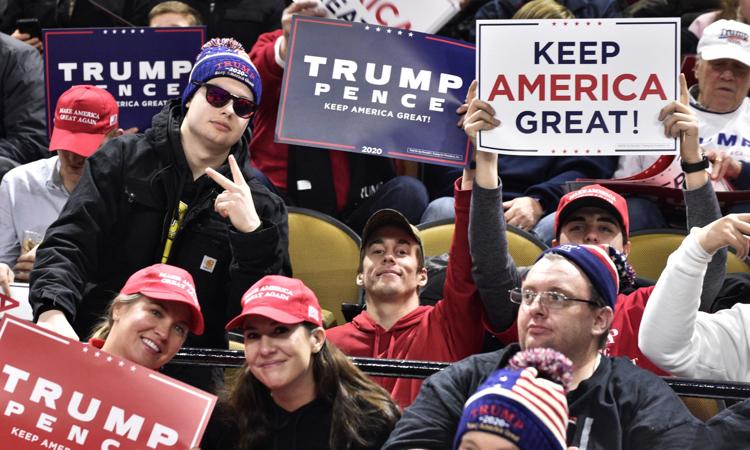 Trump as the Terminator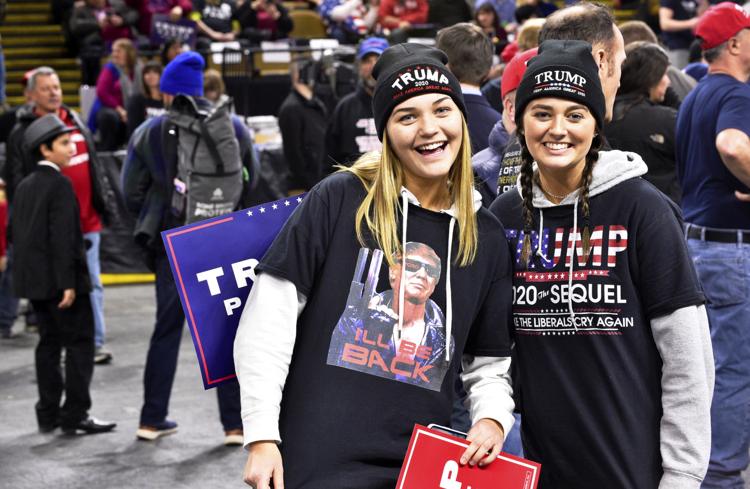 Waving signs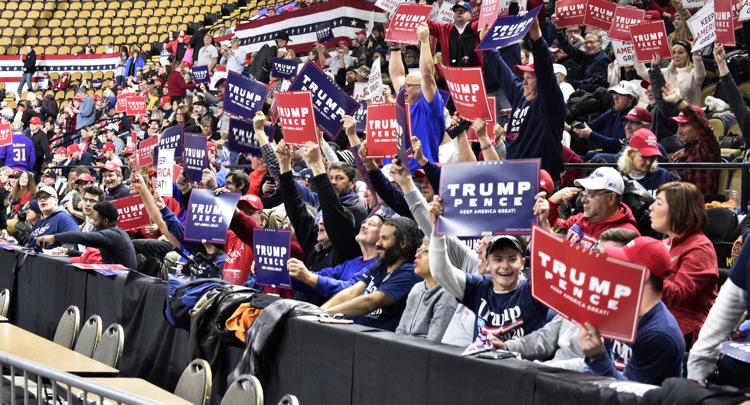 Trump campaign signs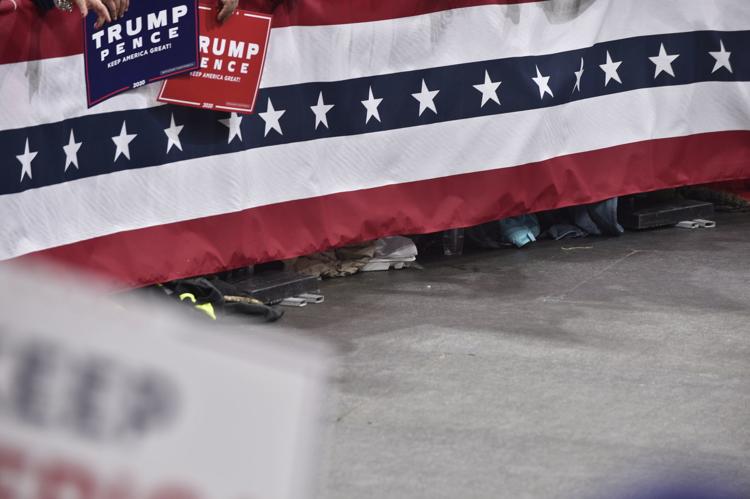 MAGA hat? Nope.
Crowd shot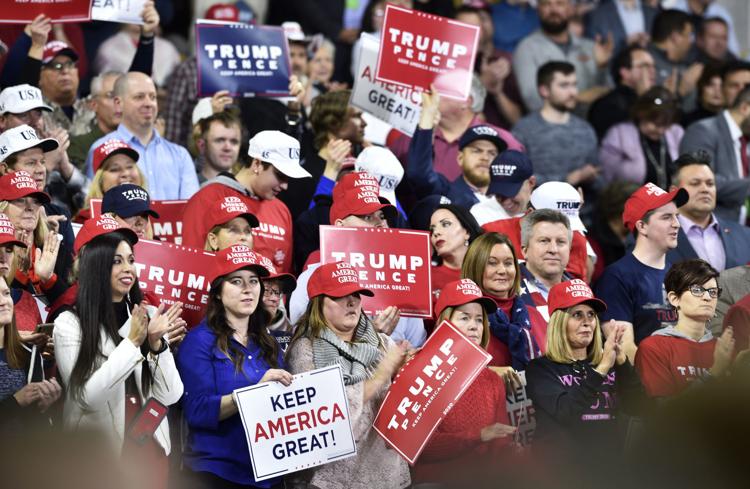 Andrew Hitt at Trump Rally, Jan. 14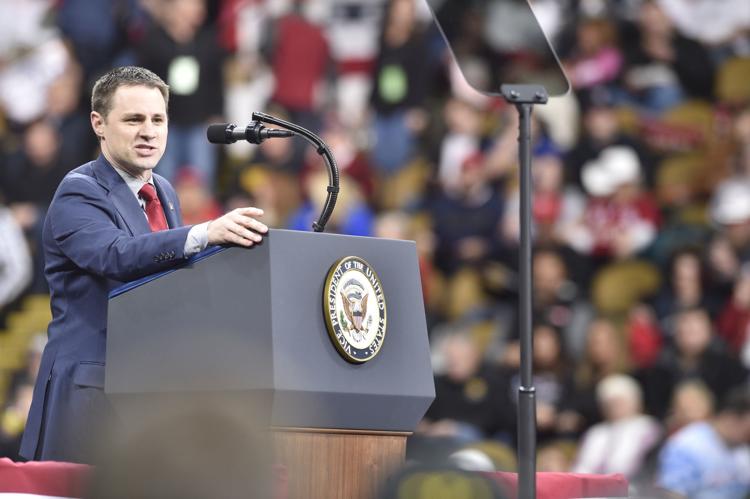 Sen. Ron Johnson, R-Wisconsin, takes the stage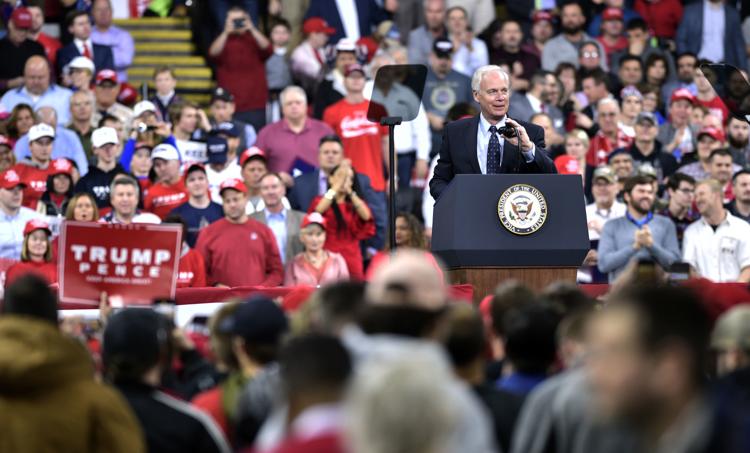 Vice President Mike Pence at the mic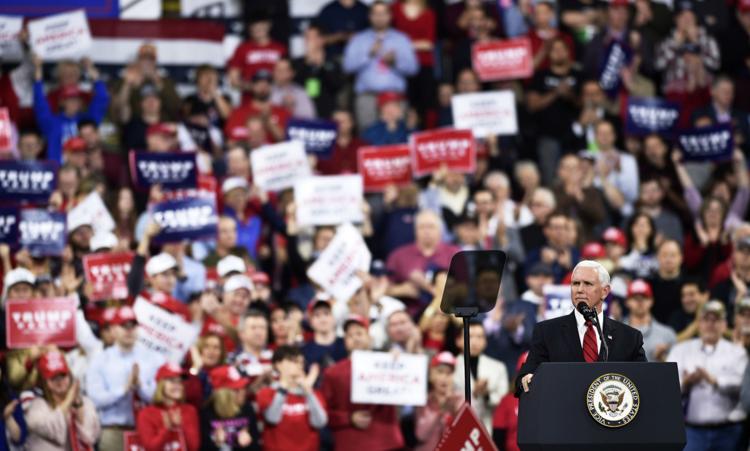 Looking up to Pence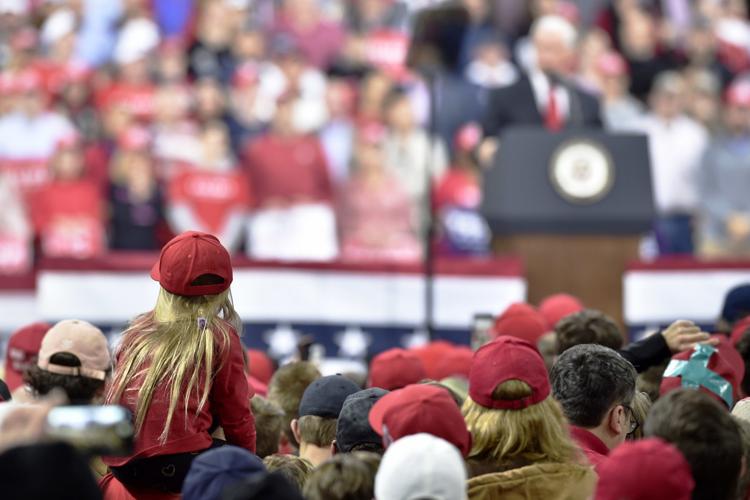 Vice President Mike Pence takes the mic 2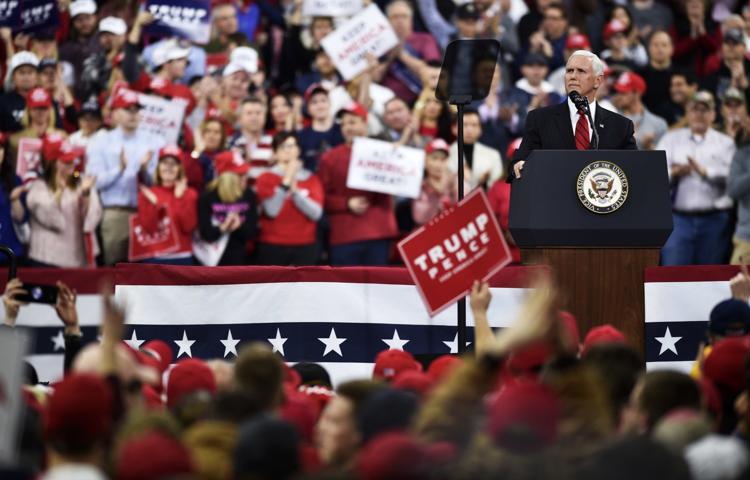 When the president walks in the room, the cell phone cameras come out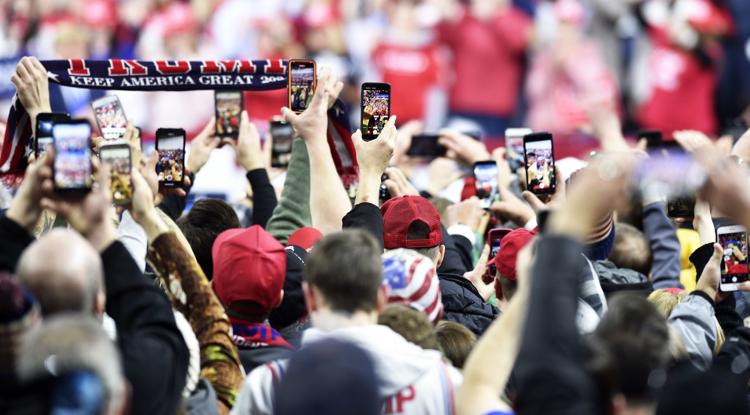 It's him!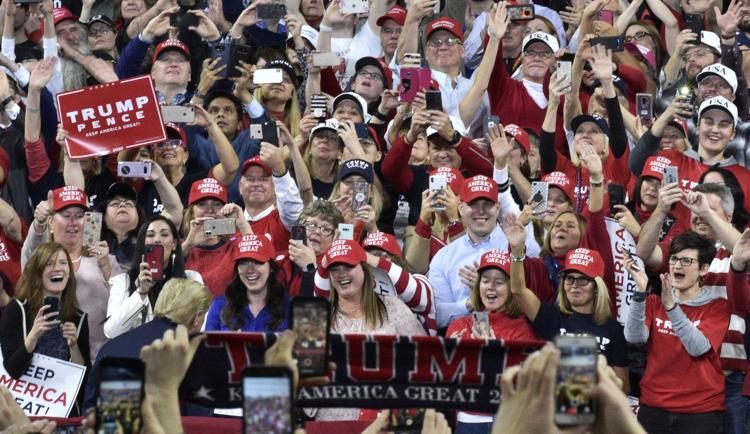 Donald Trump pointing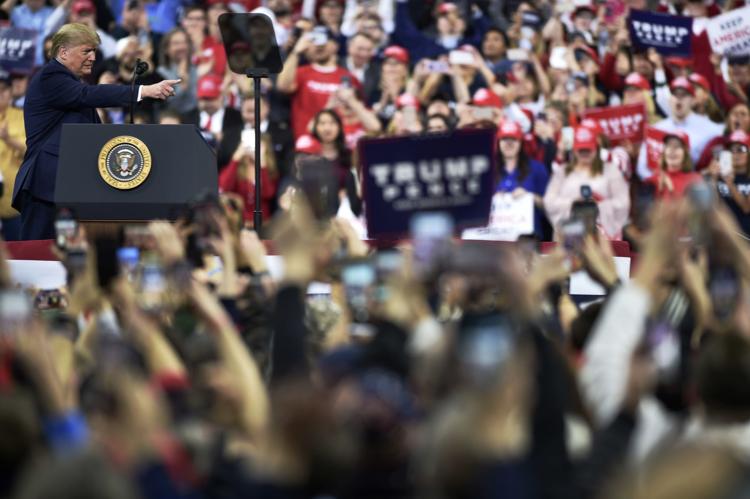 Donald Trump with a big smile in Milwaukee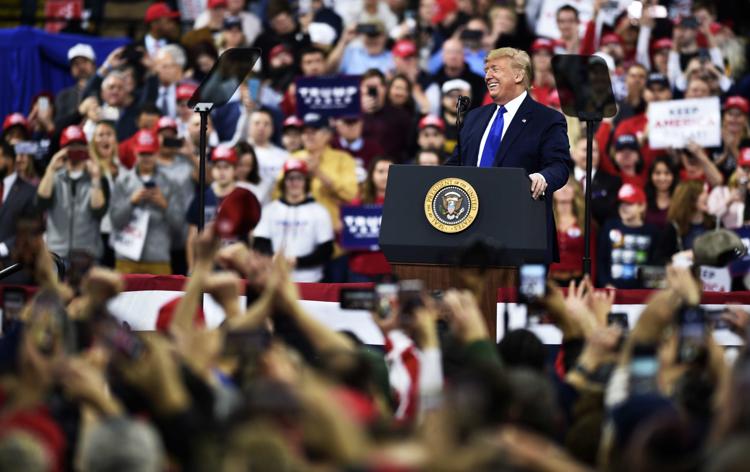 She's here to see the president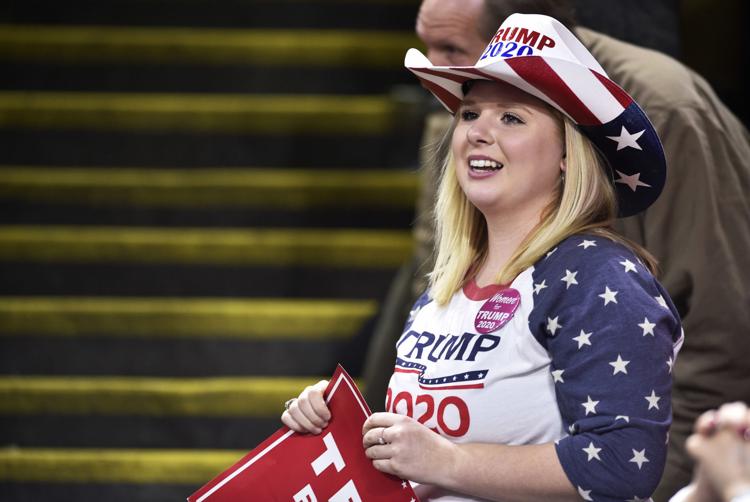 Interruption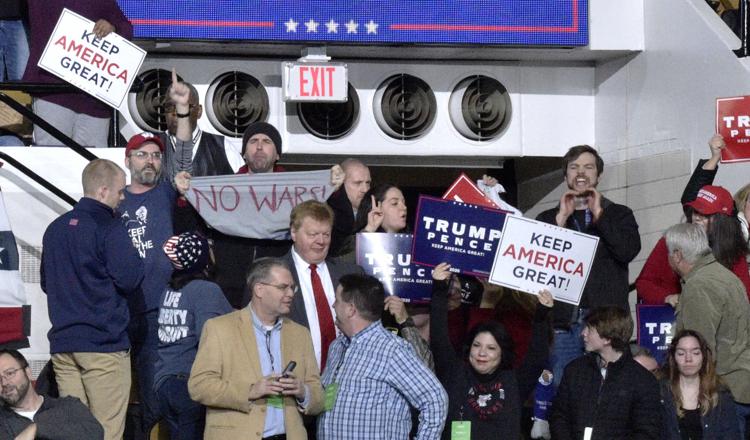 The who's who of Wisconsin Republicans turned out for Donald Trump's Milwaukee rally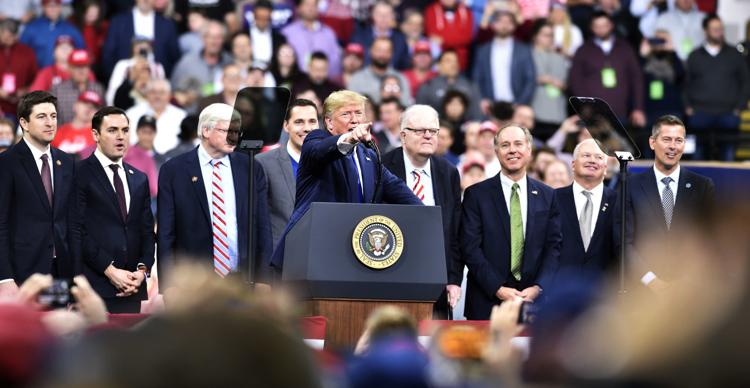 Ron Johnson takes the mic from President Trump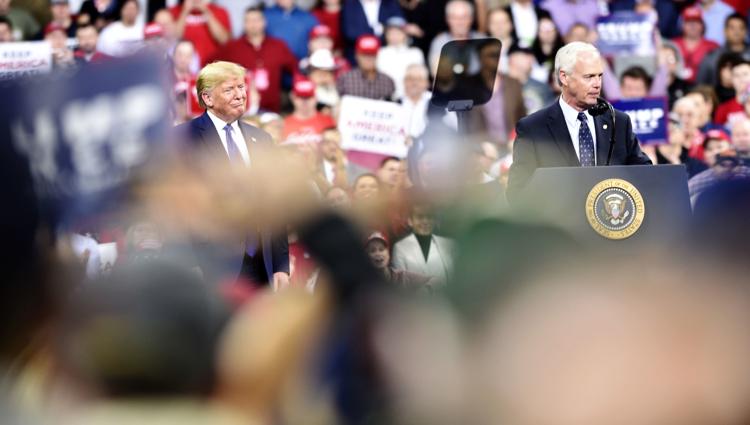 Trump in Milwaukee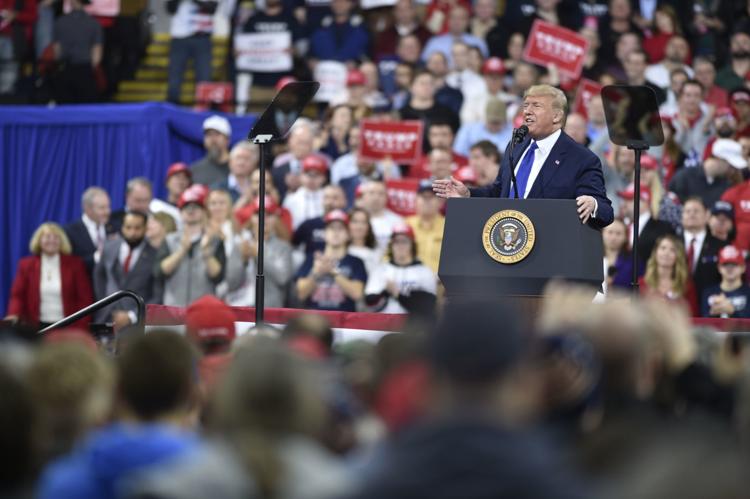 Emily Hamer contributed to this report.
Get local news delivered to your inbox!
Subscribe to our Daily Headlines newsletter.