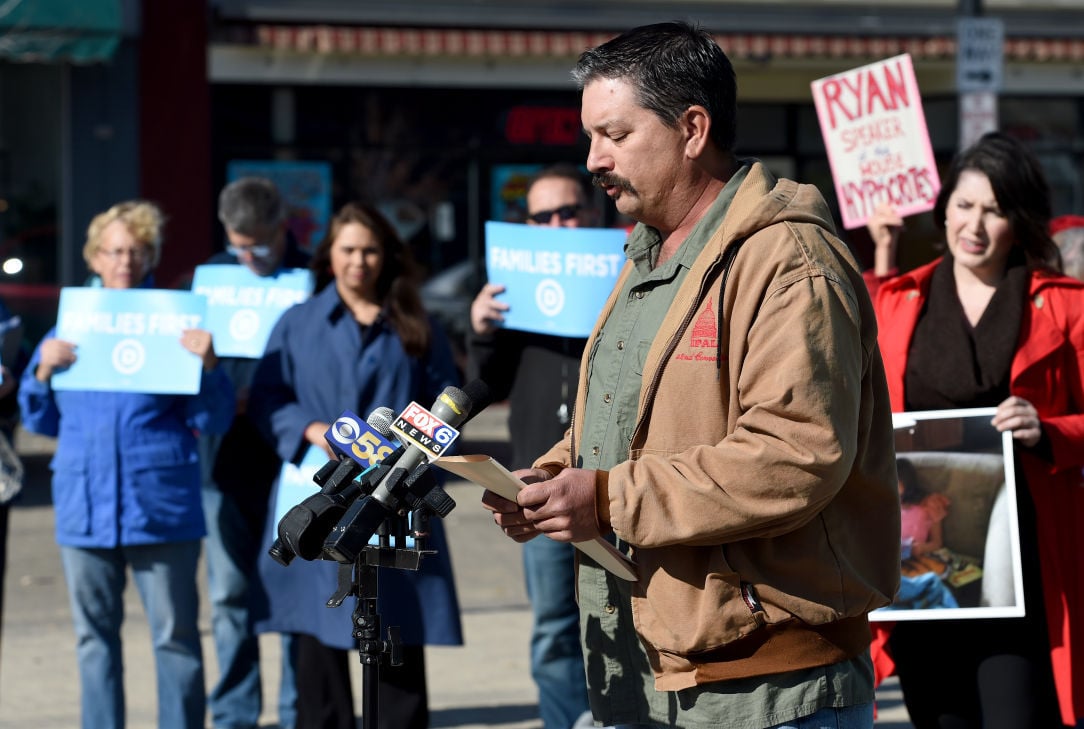 CALEDONIA — An ironworker and local activist formally announced he will seek House Speaker Paul Ryan's seat next year.
After hinting at it in recent weeks, Randy Bryce announced his candidacy Monday in a video and accompanying fundraising email. Noting his and his parents' battles against illness, Bryce emphasized health care issues and Ryan-led efforts to repeal and replace the Affordable Care Act.
"I'm about building things, and he's about taking things away from people," Bryce, 52, said in an interview.
A U.S. Army veteran, Bryce is an ironworker with Iron Workers Local 8 who has been active in liberal politics in the Racine area. He ran for state Assembly in 2012 and state Senate in 2014.
"The voters of Wisconsin have already rejected Randy Bryce multiple times," the Republican Party of Wisconsin said in a statement Monday. "Instead of fighting for hard-working Wisconsin families, Randy Bryce will say and do anything to get to Washington and defend his liberal special interest friends."
Bryce joins David Yankovich, who recently moved from Ohio to Kenosha, as Democrats seek the U.S. House seat that Ryan has held since 1999. Paul Nehlen, a Delavan resident who challenged Ryan in the Republican primary last year, has said he also will run again.
A primary would be held in August 2018, followed by the November general election.
Bryce and others expect the race to draw national attention — and money — due to Ryan's role as speaker. Bryce said he has traveled to other states and Washington, D.C., to advocate on issues, but he was also quick to note he's a lifelong southeastern Wisconsin resident.
"I'm very proud to say I have very strong community roots," Bryce said. "People know who I am and know what I stand for."
Wisconsin's 1st Congressional District encompasses all of Racine and Kenosha counties, almost all of Walworth County and portions of Rock, Waukesha and Milwaukee counties.
In 2016, Ryan won re-election against Democrat Ryan Solen with 65 percent of the vote.
Get local news delivered to your inbox!
Subscribe to our Daily Headlines newsletter.