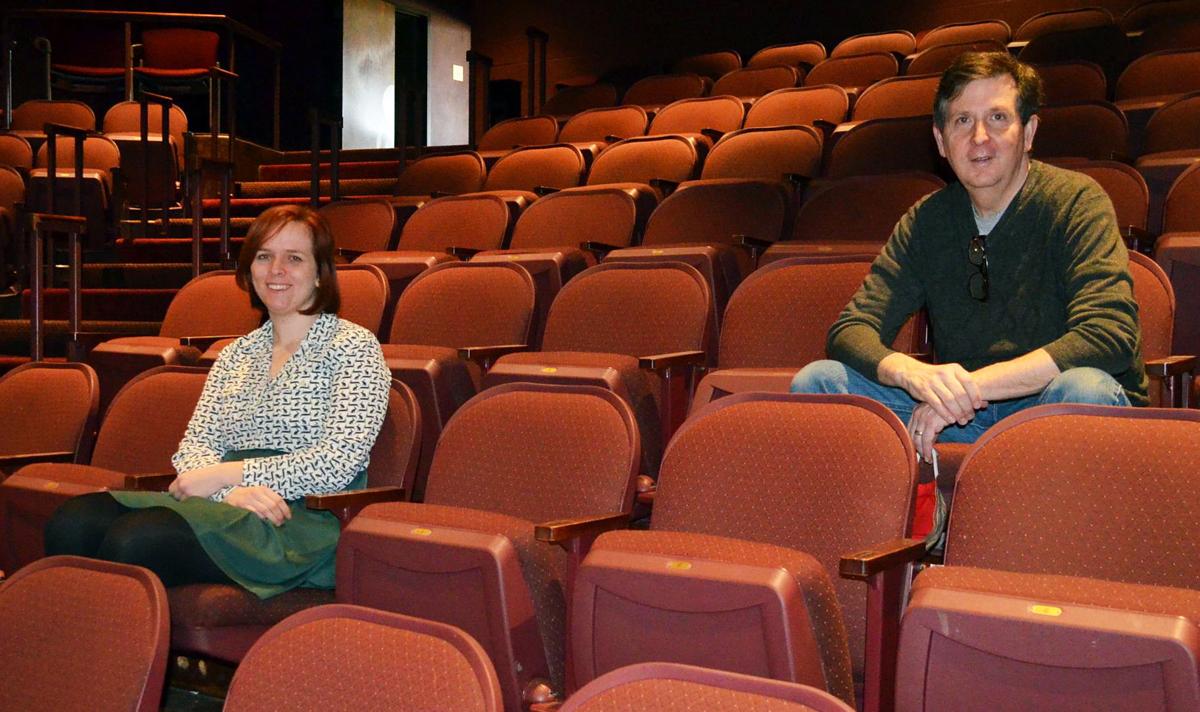 RACINE — In the theater, the days when there are no live performances are referred to as "dark."
As people line up for COVID-19 vaccines, the Racine Theatre Guild, 2519 Northwestern Ave., is preparing for the very real possibility that live theater will be back in the next few months.

Soon, but not real soon
It is difficult to perform a play in masks, so the board overseeing the theater made the determination to cancel live performances until the mask policy was lifted.
However, there are other issues under consideration.
They do not yet know how long the public will have to socially distance, how long they might have to operate with limited capacity — now at 75% of maximum in the City of Racine — or even how long it will be before people will feel comfortable again sitting shoulder-to-shoulder in the audience.
There was also some concern about the volunteers coming back, some of whom have been volunteering for decades. A community theater absolutely depends on its volunteers.
However, many of the volunteers are ready. They say "I can't wait to come back. I just can't wait," according to Doug Instenes, the Racine Theatre Guild's managing and artistic director.
Jocelyn Fish, director of marketing and development, understands their excitement for the return of live theater.
"They want to create," Fish said. "This is their space to play."
Instenes estimates the wait may be a bit longer, perhaps a couple of months. He anticipates the reopening will be in stages.
They're not going to reopen with a big musical that crowds the stage and needs an audience sitting shoulder to shoulder to pay for it, because musicals are notoriously expensive.
Instead, he envisions opening with smaller shows, one or two actors on stage, and socially distance seating.
The theater's play reading committee is considering future shows, and they definitely are considering what the community will want to see post-COVID.
Instenes said humorously, "Not 'Death of a Salesman,'" a painfully sad tragedy by Arthur Miller.
He anticipates the early post-COVID shows will lean towards the comical and/or inspirational.
Hanging on
In the meantime, it's been a long pandemic for the theater.
On March 18, 2020, the Racine Theatre Guild had to postpone performances of "Akeelah and the Bee" when it was two weeks away from opening after months of rehearsal.
"I think the whole general public thought: It would be a month, maybe two, until things were up and running," she said.
Instead, they refunded the first half of the season, then the second half of the season, and then they made the decision to cancel their big musical: "Mamma Mia!"
One of the challenges is that no one seems to know when venues may open for live performances. In the meantime, there are still bills to be paid.
Live theater is expensive to produce. Sales from limited seating would not cover what many shows cost to stage.
Lucky for the Racine Theatre Guild, they did have a bit of cushion going into the pandemic. Fish said the last season was their most successful in a long time, with audience favorites such as "Grease" and "Wizard of Oz."
The theater has benefited during the shutdown both from generous patrons and grants designed to help performing arts venues through the pandemic.
The generous patrons were the ones who did not accept a refund for the cancelled season, allowing the theater to keep those funds for operations.
"Keep my money," some said. "We know it's going to help you guys."
Additionally, people donated what they could to the theater, $4 here, $50 there.
However, as Instenes noted, normally 75% of their funding is earned while 25% comes from donations and grants. In the pandemic economy, that was reversed, with 90% of its income being donations and grants.
Fish said the Guild did receive a PPP (Paycheck Protection Program) loan in spring. They were also the recipient of a direct National Endowment for the Arts grant, one of the few in the country to receive that kind of grant.
Additionally, they were able to get two large grants through the State of Wisconsin's We're All In program, which was funded through the federal $2.2 trillion CARES (Coronavirus Aid, Relief, and Economic Security) Act.
But as Fish noted, that was all 2020 funding.
The Racine Theatre Guild — along with other non-profits and businesses — has now officially entered year two of the pandemic and are still facing the funding issue.
The theater is also looking at the potential for a second PPP loan.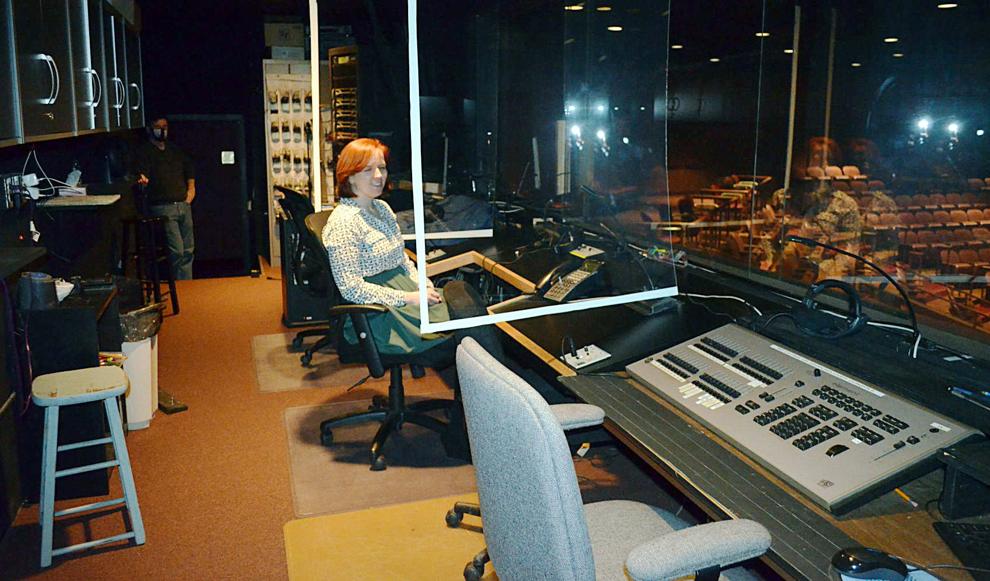 The staff and volunteers of the Racine Theatre Guild have used this off-time to do the things that do not seem to get done with 160-something performances a year.
Spaces have been cleaned, donated costumes have been labeled with a size, the prop room has some order and decades of jewelry have been organized into containers. They also spent time rehanging microphones and rearranged the lighting grids. Bathrooms were remodeled. Heating and air conditioning systems were updated. Plastic barriers were installed in the tech booth.
Instenes even took the time to wax the floor.
"The first priority is to keep people safe," Instenes said. "If any of my volunteers got sick because of something I did, it would be very hard on me."
Of the dedicated patrons — the ones who said "We just love you guys" and "We've been going there for 30 years" when they were told the 2020 season was called off, many of whom are elderly — Instenes said "We won't do anything to put them at risk."
"Safety is our main concern" he continued, "it really is."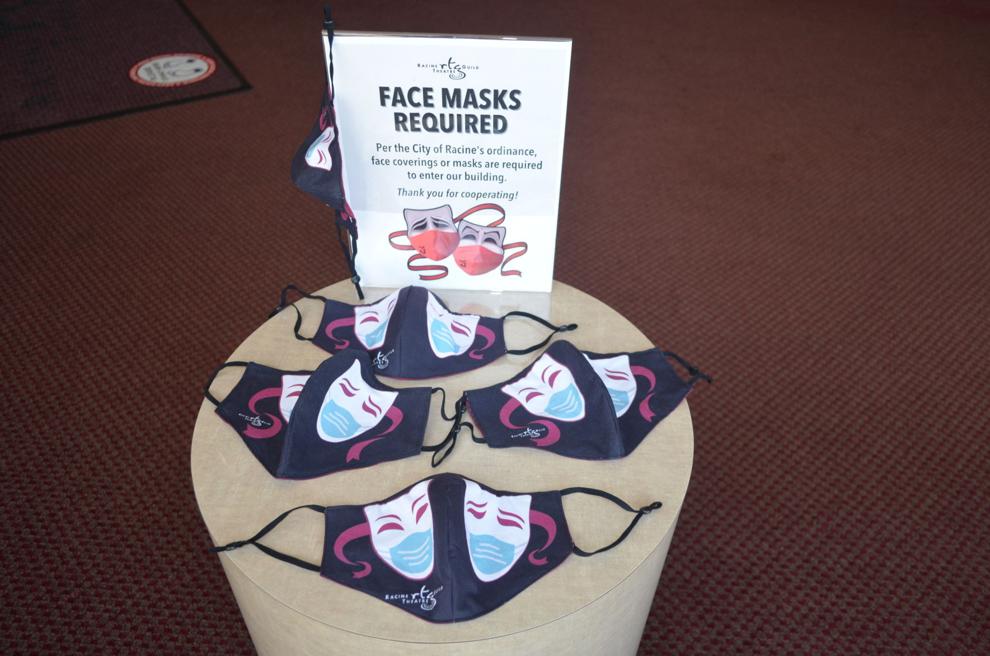 Unknowns
While the Racine Theatre Guild prepares to reopen safely, there remain many unanswerable questions.
What will happen if someone won't follow the rules? If someone doesn't want to wear a mask? If they want to gather in big crowds? How will the theater respond?
Another unknown is how long it will take before people are comfortable gathering in the venue.
Instenes pointed out that there's a difference between people saying they are ready to come back and being comfortable sitting shoulder-to-shoulder.
How long, too, before the actors are comfortable performing or rehearsing?
"We don't know," Instenes said. "So we're thinking this might be a process that takes a couple of years."
But as Fish noted, the community and volunteers have an investment in the Racine Theatre Guild. The RTG is planning its 84th season, and has been its current building for 45 years.
The theater community is much closer to being a family than a business. It's more like a home for the long-time volunteers. As the pandemic wanes, some will want to do what almost everyone wants to do right now: visit family.