Some parents were outraged when they learned that Racine Educators United had asked teachers through a survey if they would be willing to participate in a mock funeral procession this Saturday to "highlight returning teachers to the building is unsafe" at this point in the COVID-19 pandemic.
Reannyn Bickle, who has been a vocal advocate of returning to in-person learning for Racine Unified students, called the idea for the procession "truly disgusting" in an email to District Superintendent Eric Gallien.
"If this mock funeral protest happens, that's an assured few hundred families that will be leaving this district," Bickle wrote.
Angelina Cruz, president of REU, the Racine Unified teachers' union, said that the funeral procession was an idea her team discussed when planning a vehicle procession for this weekend, but the group has since decided to "dial it back."
Instead, the REU is planning a "safety, equity and trust" caravan that will begin at the union headquarters at about 10 a.m. Saturday.
Cruz added that the idea for a funeral procession came from the fact that people are dying of COVID-19. As of Wednesday, the federal Centers for Disease Control and Prevention attributed 400,306 deaths in the United States to the disease, 280 of those in Racine County.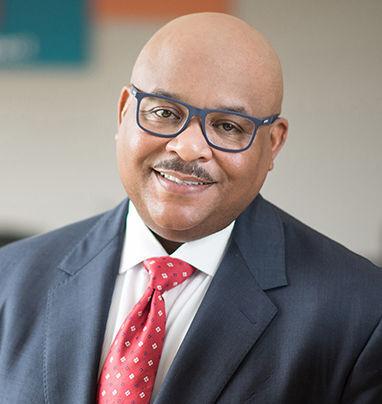 Gallien made clear in his response to Bickle that the district and the REU are separate entities, and that the district was not involved with the survey.
"We do not and will not engage in publicity exploits such as this," Gallien wrote.
Dueling, separate events
Bickle indicated in her email that she believed the planned procession was in response to the Rally for a Choice event planned for 11 a.m. Saturday at Monument Square in Downtown Racine.
Cruz said this was not the case and that the procession will not pass the rally at Monument Square, which she called a "superspreader event."
The idea for the Rally for a Choice came out of a Facebook group of Unified parents who want to see their kids back in school buildings and are frustrated by the inability to make in-person public comments during School Board meetings due to the pandemic, as well as the 2-minute time limit on emailed comments; the same time limit applies to in-person comments, when they are allowed.
Tammy Heffel, who is planning the event, said participants simply want a choice between virtual or in-person learning.
Matt Bobber, who created the Facebook group, said he spends a lot of time driving around the region for his work in real estate.
"I'm constantly seeing kids at schools," he said. "I know a lot of the different districts are open."
He added that local private schools and day cares are also open.
"There's no reason that Racine should be closed," Bobber said.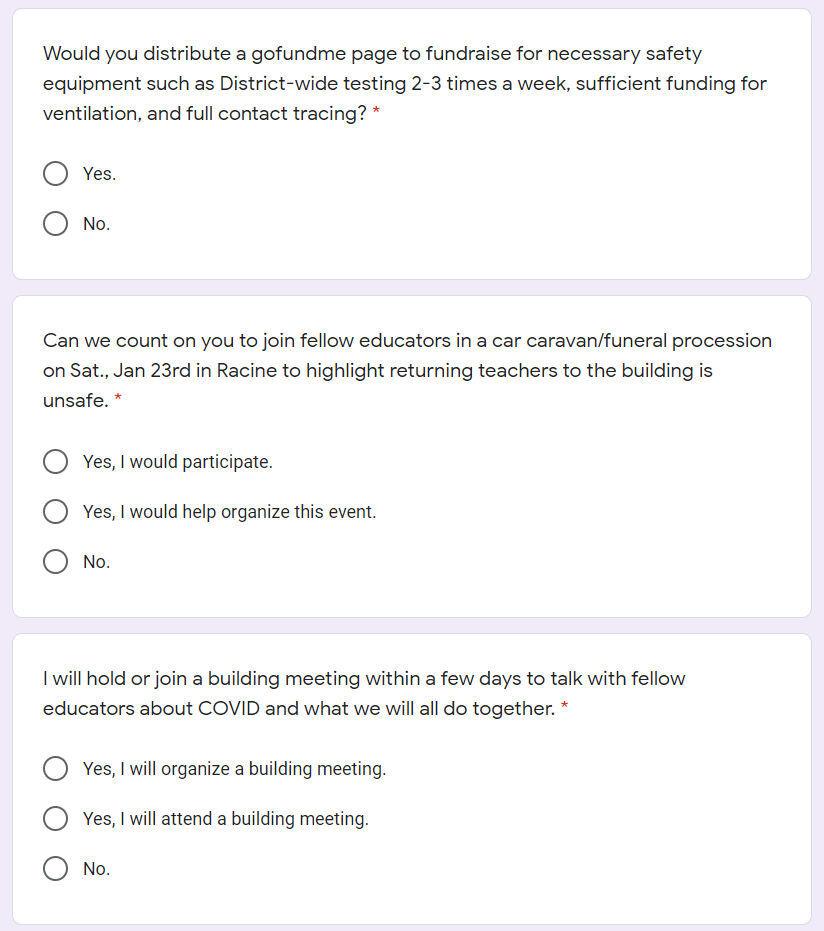 Bobber, who has three children in the district, said his family did not sign up for remote learning and no one should expect a 6-year-old to learn for 8 hours in front of a computer each day.
He added that if the district is following the science, and the advice of Dr. Anthony Fauci, director of the National Institute of Allergy and Infectious Diseases, it would reopen school buildings to students.
Fauci has acknowledged that children seem to have lower infection levels of COVID-19 than the broader community, and has emphasized the importance of getting kids back in schools as soon as possible. Fauci supported New York City schools reopening to kindergarten through fifth-grade students last month even as cases surged in the area.
At the same time, Fauci has recommended closing bars instead of schools to help reduce COVID spread, something that seems highly unlikely in Wisconsin.
Union: 1 death 'is too many'
Bobber has been contacting Unified administrators, union and School Board members weekly since schools shut down last March to voice his concerns. Bobber said one of the concerns he heard from Unified were worries over what would happen if a child caught COVID at school and brought it home, where their grandmother and the grandmother ended up dying from the disease.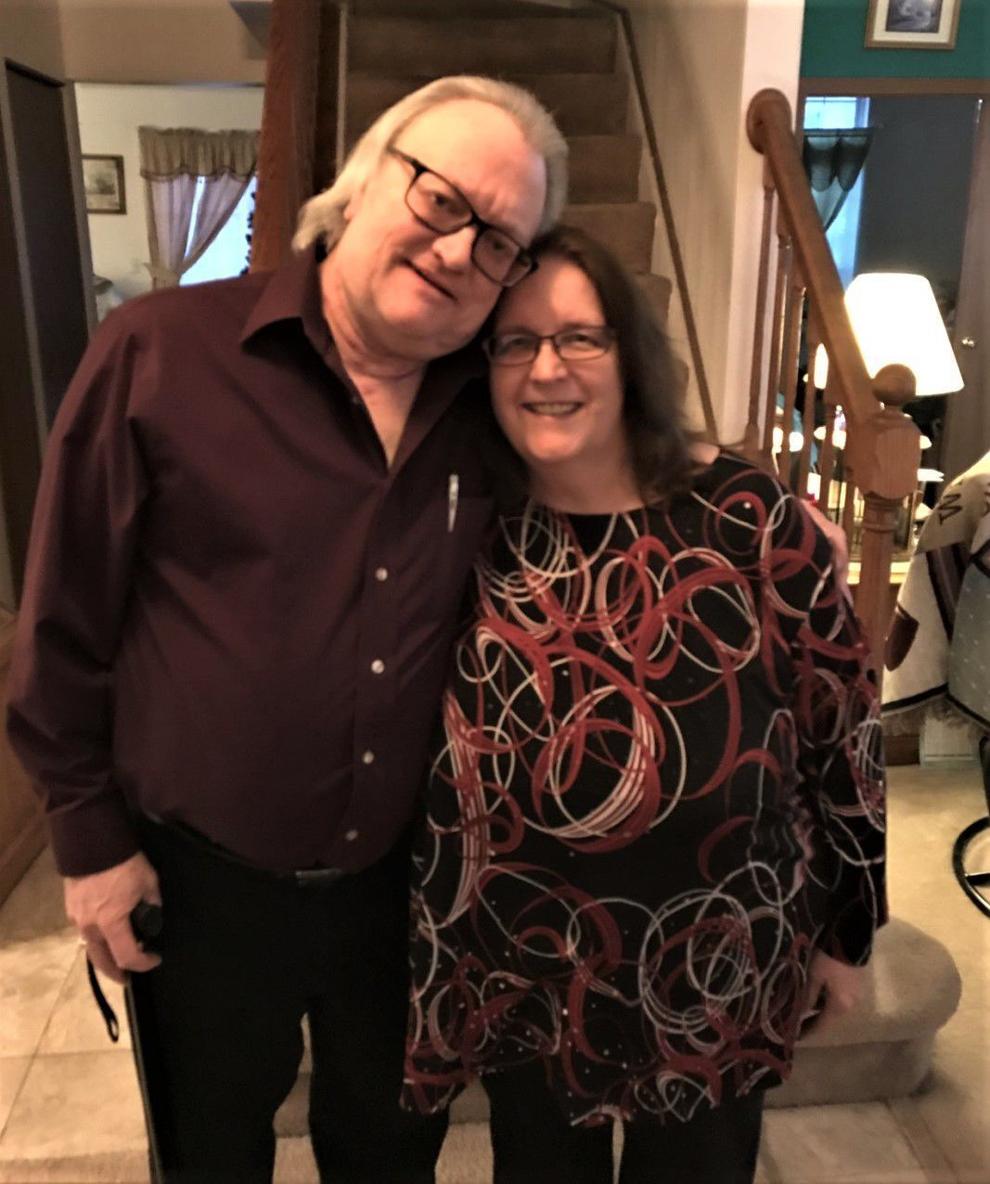 In public comments submitted to last week's School Board meeting, union members made it clear that they're worried a similar scenario could happen. Several union members mentioned the Jan. 3 death of Jim Hoffman, husband of Kenosha Unified special education support professional Jeanne Holmes Hoffman.
Hoffman had been on medical leave to care for her husband this fall, but returned to work Dec. 1. Just nine days later, she tested positive for the coronavirus; three weeks later, her husband died of it.
"My whole view on that is, you can't lock down a whole school because you're trying to protect everybody in society," Bobber said. "There's risks out there everywhere. And it's not the school's job to do that."
The union takes a different view on the issue.
"One student or educator spreading the virus to their own family with possibly really tragic consequences, whether somebody is dealing with impaired health for the rest of their life, or worst case scenario, death, just one is too many from our perspective," Cruz said.
The survey sent to REU members states: "Jeanne deserved so much better from KUSD. She dedicated 20 years of her life to our community's children. She was looking forward to retiring with her husband of 37 years and enjoying their grandchildren. Who will work here when staff are put in unsafe working conditions and receive only condolences?"
Racine Unified students have been learning remotely since the start of this school year and have not been in school buildings since mid-March, except for a small group of special education students who have learned face-to-face for a portion of the year.
REU has continually advocated against a return to in-person learning until it is safe to do so, based on the science, Cruz said.



In his response to Bickle, Gallien wrote: "While we are disappointed that the REU apparently does not embrace the District's collaborative goal to return students to in-person instruction, the REU is certainly within its rights to express its disagreement with the District's decisions."
Cruz said that with the proper investments in safety, which is contingent on federal funding, as well as true collaboration with an effort toward equity and keeping everyone in the school community as safe as possible, "we're hopeful return to buildings sooner than later."
Gallien further promised that the district would make "reasoned, thoughtful decisions" based on health department data and input from Unified families and staff.
"While it is not possible to always please everyone, we consider all points of view and strive to make decisions that are in the best interest of all stakeholders," Gallien wrote. "That is our commitment to you."