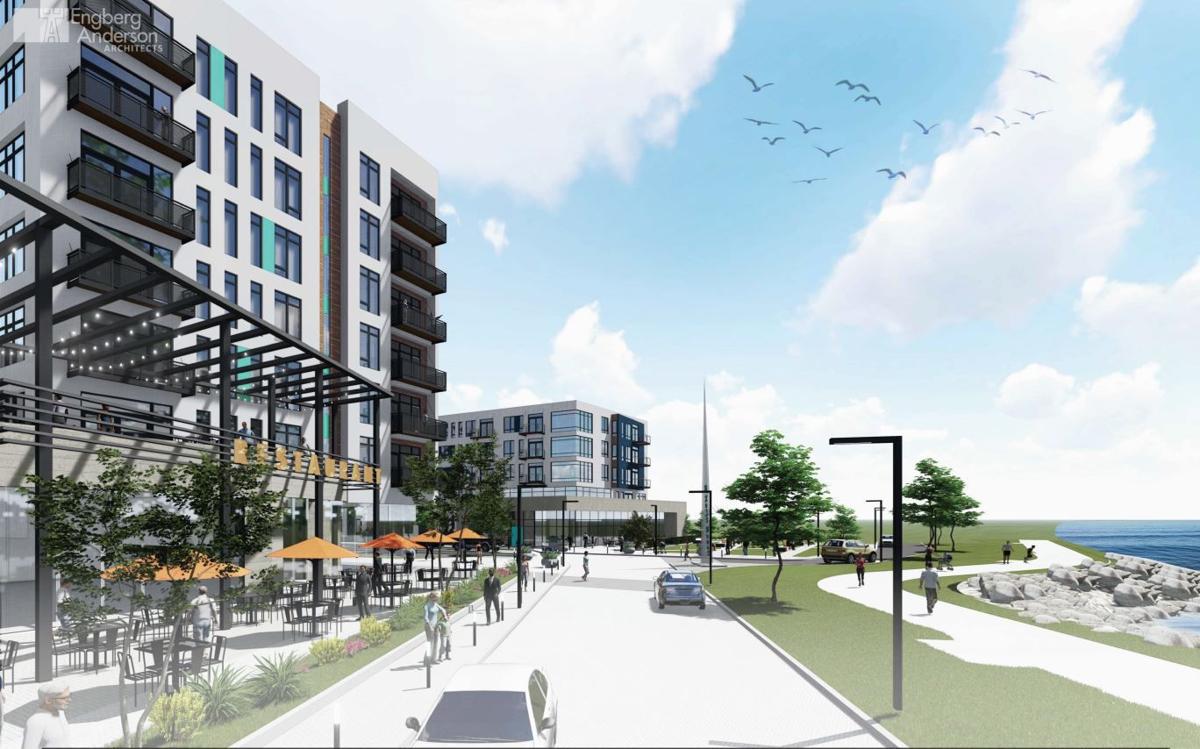 RACINE — The proposed $50 million @North Beach housing project off Michigan Boulevard has been delayed but is still moving forward, according to city staff.
Terrell Walter with Royal Capital Group, the project's development manager for multifamily housing, said in March that the company wanted to start construction in May on the planned 247-unit development.
Shannon Powell, the City of Racine's communications director, said the project has been delayed but the engineering team is working through the last few hurdles in the project. The city and Royal Capital hope to get shovels in the ground by late August or early September.
Powell said the city still owns the property, and officials do not anticipate having to grant Royal Capital an extension beyond Oct. 1 for a closing on the land purchase.
You have free articles remaining.
One of the hurdles is financing the extension of the area's sanitary sewer system. The city Finance and Personnel Committee decided on Monday to recommend approval of a proposal to borrow up to $595,000 from Tax Increment District 14's reserves for the project.
Powell said the city is willing to pay for the sewer extension because it is not just being done for @North Beach. The design for the extension anticipates potential future development in the area, so it will be easier for the city to extend sanitation sewer service to neighboring lots if they are redeveloped.
The proposal is scheduled to go before the City Council at 7 p.m. on Tuesday, Aug. 20, at City Hall, 730 Washington Ave., Room 205.
Project overview
The @North Beach project would be built on the former Walker Manufacturing site between Pugh Marina, 1001 Michigan Blvd., the city water treatment plant at 100 Hubbard St., and Lake Michigan. Royal Capital is buying the city-owned site for $3.2 million and plans to build:
A seven-story apartment building including a two-story parking structure.
A five-story apartment building with one story of parking and a total, between the two structures, of 241 parking spaces.
A total of 242 market-rate apartments ranging from one to three bedrooms each.
A total of 364,666 square feet of new construction; and
About 4,400 square feet of retail space, possibly including a restaurant.