RACINE — As discussion is heating up throughout the nation, the City of Racine is looking to codify penalties for underage vapers.
Municipal Judge Robert Weber made recommendations for new forfeitures to the Public Safety and Licensing Committee, which the committee approved unanimously on Tuesday.
The changes now go before the City Council for final approval.
Vaping
Fears surrounding vaping are high right now, especially about the potential danger the habit poses to young people, after state health departments nationwide have confirmed six deaths and more than 150 cases of respiratory illnesses connected to vaping. Many e-cigarette companies say that the health issues result from improper use or illegal/untested products.
As of Aug. 12, 2019, 18 states have raised the legal age to buy to tobacco products to 21 years of age, and all of them have raised the minimum age in the past three years. Last month, a bipartisan group of Wisconsin legislators proposed doing the same here, a direct response to vaping concerns.
And now, President Donald Trump says his administration will propose banning thousands of flavors used in e-cigarettes.
Health and Human Services Secretary Alex Azar says the Food and Drug Administration will develop guidelines to remove all e-cigarette flavors from the market, especially those favored by children. The FDA regulates e-cigarettes and has authority to ban vaping flavors, but has resisted calls to take that step.
The City of Racine passed its own local ban that made it a municipal violation for those under the age of 18 to purchase and/or and possess e-cigarette products.
Under that ordinance, the City Council created a forfeiture range, which it is up to the municipal judge to enforce.
In regard to that ordinance, Weber's recommendations would codify what the penalties would be if that local ordinance is broken.
Here are the six proposed vaping forfeitures amounts, with court fees added in:
You have free articles remaining.
You're out of free articles
Sign in or create a FREE account to keep reading.
— Misrepresent age to acquire vapor product
— Underage purchase, attempted purchase, or possession of vapor product
— Purchase, provide, or sell vapor product to underage person (first offense in 30 months)
— Purchase, provide, or sell vapor product to underage person (second offense in 30 months)
— Purchase, provide, or sell vapor product to underage person (third offense in 30 months)
— Purchase, provide, or sell vapor product to underage person (fourth, and subsequent, offense in 30 months)
If charged with one of these forfeitures, Assistant City Attorney Robin Zbikowski explained "You can pay that and be done."
Cumulative reports of Violent Crimes in the City of Racine, 2014-2018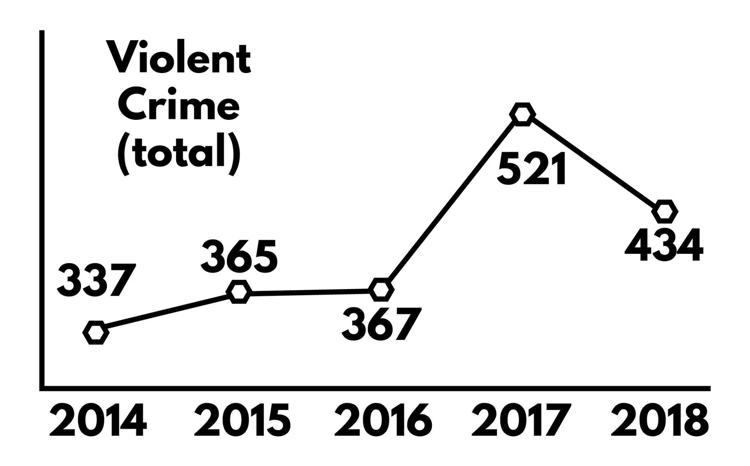 Cumulative reports of Property Crimes in the City of Racine, 2014-2018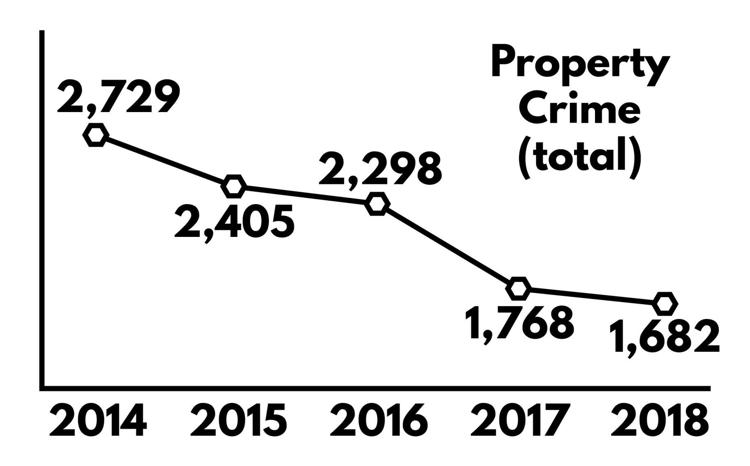 Arrests for Drug Possession and Drug Sale in the City of Racine, 2017-2018
Reports of Motor Vehicle Theft in the City of Racine, 2014-2018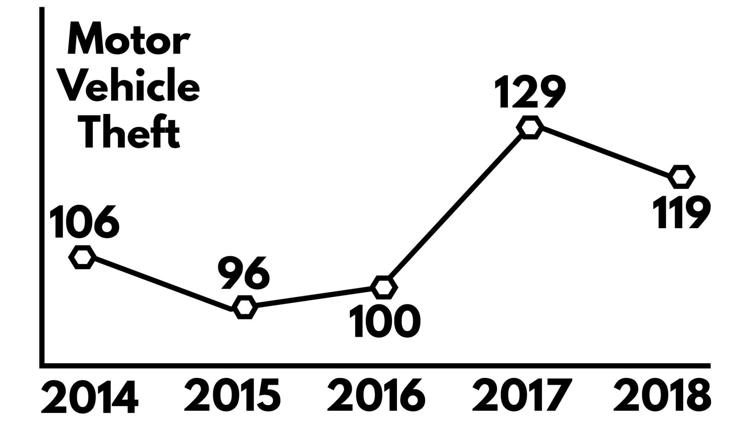 Reports of Aggravated Assault in the City of Racine, 2014-2018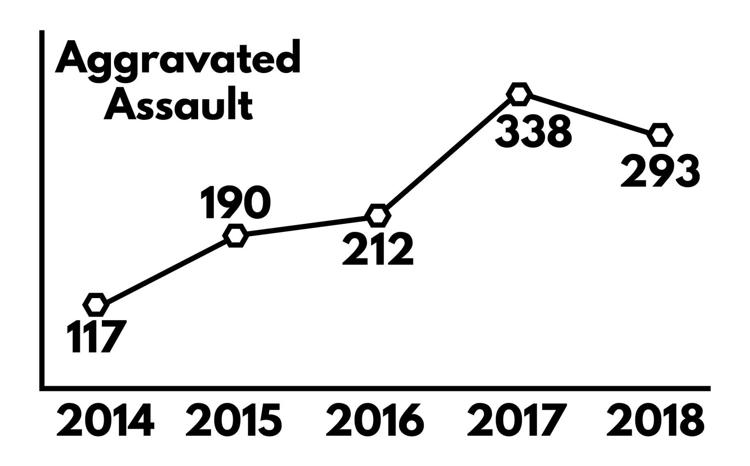 Reports of Murder/Non-Negligent Manslaughter in the City of Racine, 2014-2018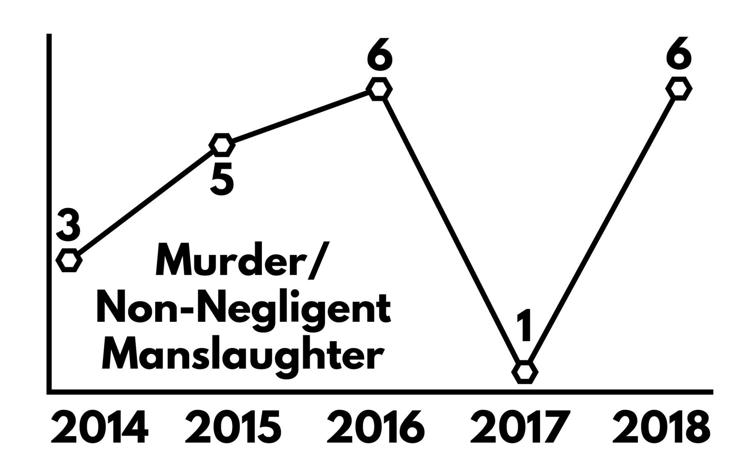 Reports of Robbery in the City of Racine, 2014-2018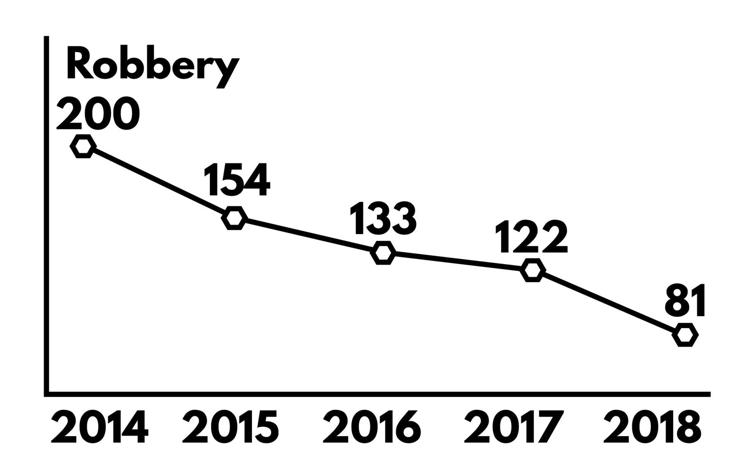 Reports of Burglary in the City of Racine, 2014-2018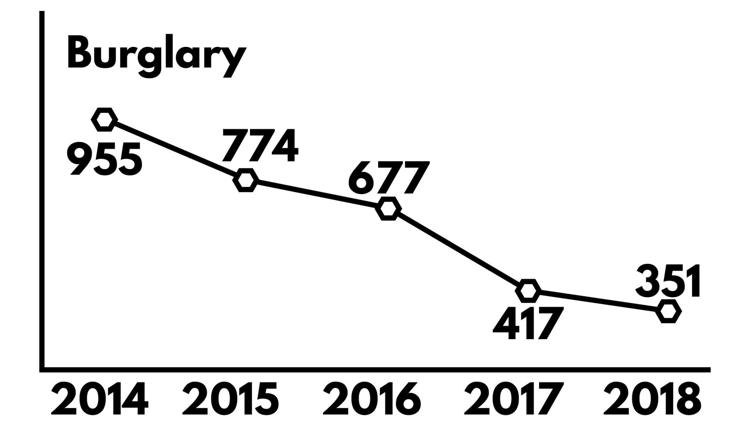 Reports of Larceny Theft in the City of Racine, 2014-2018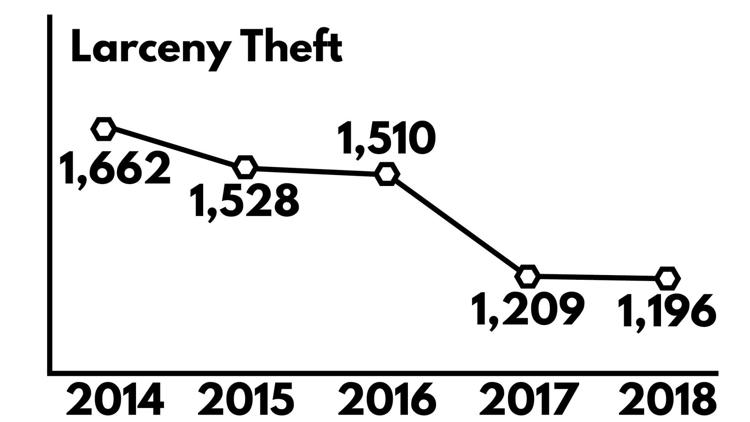 Reports of Arson in the City of Racine, 2014-2018