RACINE — She was one of New York City's first female detectives. She was known for her grit, brute strength and media superstardom. She made more than 1,000 arrests by the time she retired from the force in 1957, many of them documented by newspapers and tabloids.
And now, "Dead Shot" Mary Shanley is coming to Racine for a few nights.
From March 7-9, Racine native Rachel McPhee will perform "Dead Shot Mary," a one-hour, one-woman play about the legendary detective, at the Sixth Street Theatre, 318 Sixth St. Since 2016, McPhee has run the play in and near New York City, garnering attention from local media, including The New York Times — "a bucket list item," she said.
"I always wanted to take it to Racine," said McPhee, 35, a 2001 Park High School graduate. Many of her friends back in Wisconsin requested that she take the play on the road to her hometown, she said, and now was the right time. McPhee is the daughter of Norm McPhee, the longtime artistic director of the Racine Theatre Guild who retired in 2001 after 31 years with the organization.
"Dead Shot Mary" follows the titular character throughout her illustrious decades-long career, tracking the detective from the 1930s to the 1960s.
In New York City, "Dead Shot Mary" had a six-week run at Bridge Theater, a 30-seat venue. The more intimate setting works for the play because it is a one-woman show, McPhee said. The Sixth Street Theatre seats 80, and tickets have been selling well, McPhee said.
The play ran last year in Greene, New York, a small town about 200 miles northwest New York City. And in 2017, McPhee performed for about 1,000 of the New York Police Department's policewomen at the request of the NYPD commissioner. McPhee said that was one of her proudest moments with the play.
"That's not something I ever thought I would do," she said.
An accidental discovery
McPhee's husband, Robert Benson, wrote the play after discovering the story of Mary Shanley in 2013. He was doing research for another play set in the 1930s and stumbled upon Shanley. He was drawn, he said, by a picture of her "with a nice hat, nice dress, but holding a gun looking pretty mean."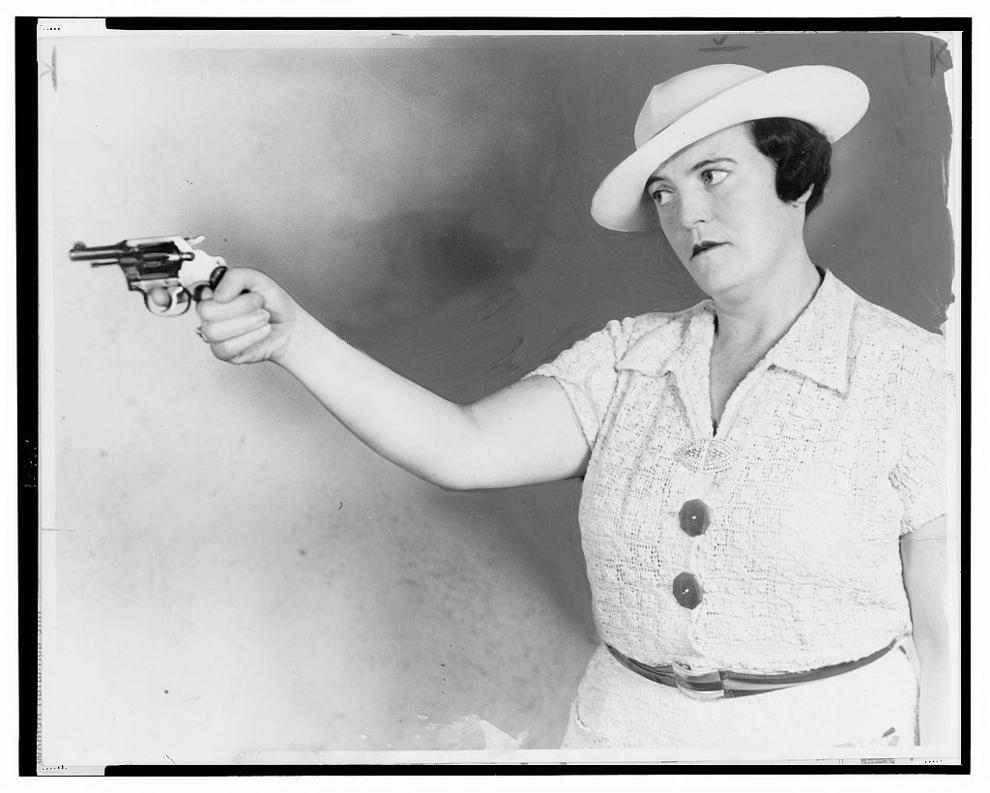 "Rachel plays the bold characters, so it was a perfect match," Benson said.
Benson showed his wife some articles on Shanley, and it was a natural fit, McPhee said.
"The second I saw it, I was immediately drawn to it," McPhee said. "I had no hesitation. When he first showed me the article about her — of which there are many — I was like, 'Oh my god, this is perfect.' "
Putting on the show has also been a learning experience for McPhee. That Shanley was such a trailblazer in a time when women were not expected to be big, burly crimefighters is something that McPhee said has stuck with her.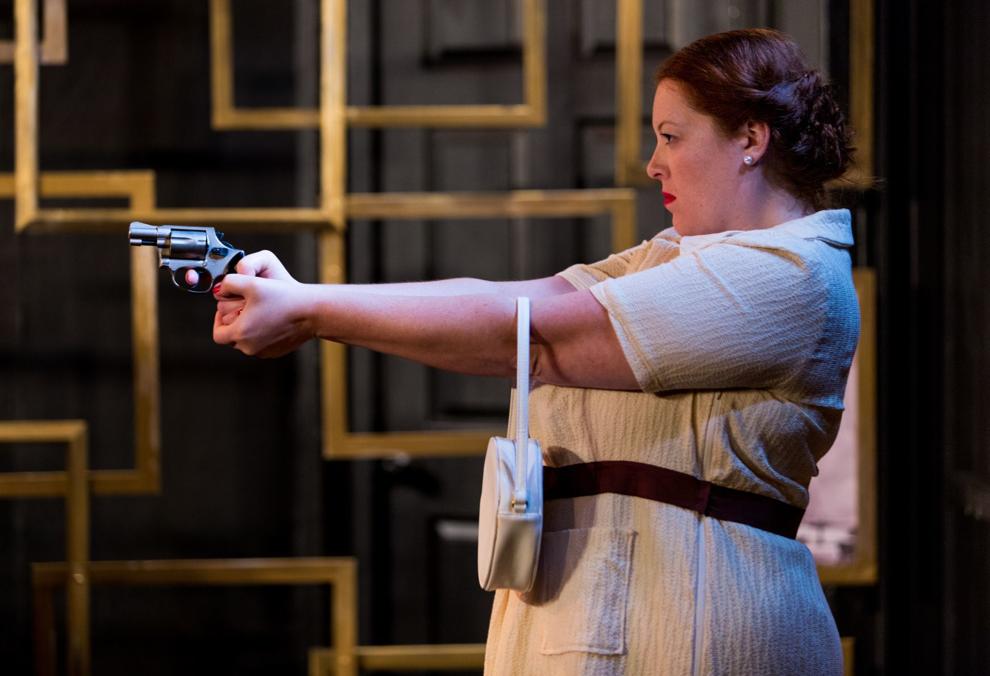 "(Shanley was) somebody who's basically going against the norm to do what they want to do, regardless of gender," McPhee said. "That's always an interesting thing to play as an actor."
The show is fairly adult-centric. It deals with themes of alcoholism and has a few instances of coarse language, Benson said, but it is not entirely inappropriate for children.
"It all depends on what you think your kid can watch or not," Benson said. "I think it's massively encouraging to young girls, especially."
From the stage to the screen
McPhee and Benson also have some higher aspirations for the character. Benson penned a television pilot for "Dead Shot Mary" and has been submitting it to competitions. The script was named a finalist last month in this year's Filmatic Pitch Now Screenplay Competition. It was also a semi- and quarter finalist at two other competitions in 2017 and 2018.
Shanley's life was so full and her career so long that Benson said it was tough to fit the entire story into a one-hour, one-woman play. A TV deal, either on a traditional network or streaming service like Netflix or Hulu, "would be fantastic, would be amazing," Benson said.
"It's the golden age of television right now," Benson said.
Tickets for "Dead Shot Mary" are $15 and are available at the Sixth Street Theatre's website, overourheadplayers.org. There are four performances: 7 p.m. March 7, 8 p.m. March 8, and 5:30 p.m. and 8 p.m. March 9.