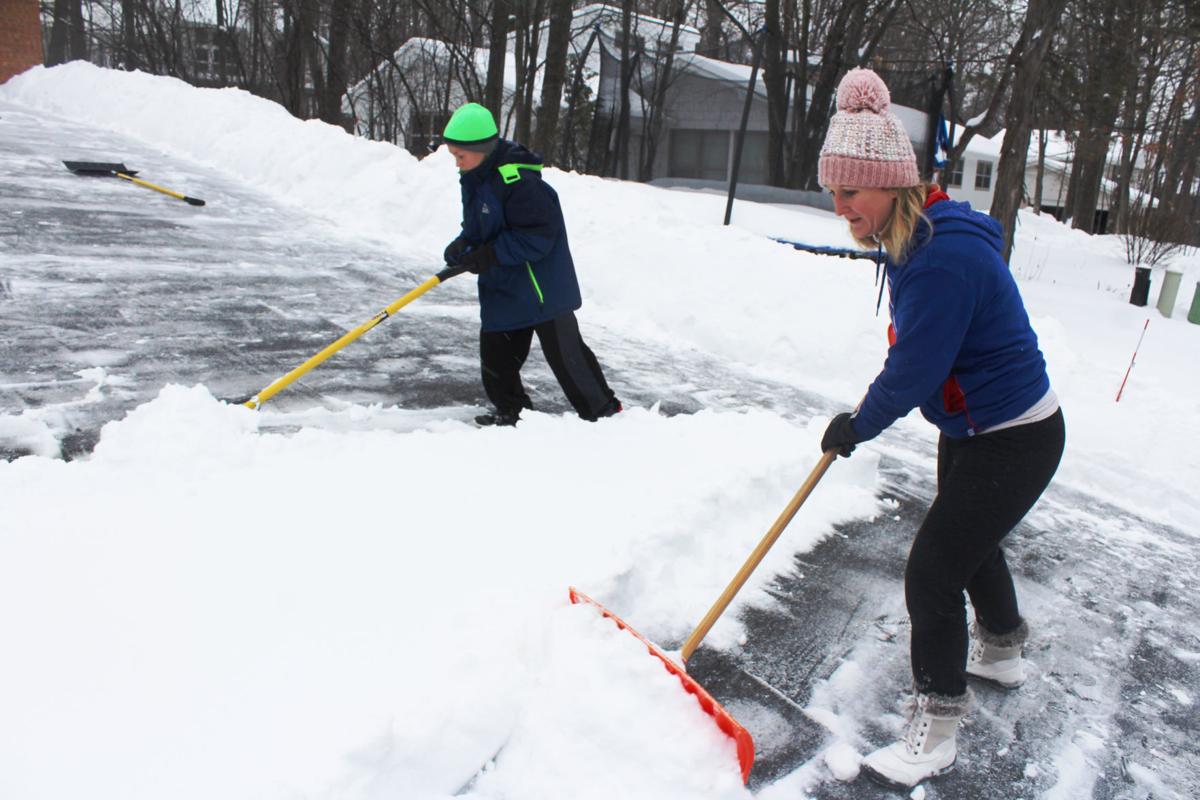 Now forecasters are talking about several inches of snow for much of southern Wisconsin. There's a good chance Racine will be getting the worst of it, with as much as 9 inches expected to fall, according to the National Weather Service.
Heavy snow is also expected in Green Bay, with Madison seeing 5 to 7 inches.
A wintry mix of rain, freezing rain, sleet, and snow will be possible Friday evening and night, the Weather Service said. A second round of mainly snow is then expected to move into the area Saturday afternoon into Saturday night, with potentially significant snow accumulations possible with that round. Gusty north winds will also lead to blowing and drifting of snow.
Northern Wisconsin, however, is expected to get no snow, the NWS said.
The multifaceted, springlike storm will be more typical of March as it will feature record-challenging warmth, flooding rainfall and severe thunderstorms on its southeastern portion, and an array of wintry precipitation to the north and west, AccuWeather reported.
You have free articles remaining.
"The setup will result in a very tight weather contrast zone where rainy conditions, snow and/or ice can all occur," AccuWeather Senior Meteorologist Alex Sosnowski said. "Temperatures over a 100-mile cross-section can range from the balmy 50s and 60s to the 20s and 30s."
It'll be Wisconsin's first blast of true winter weather in 2020. At the end of January 2019, record-breaking cold with wind chills dipping near negative 50 degrees was linked to two deaths.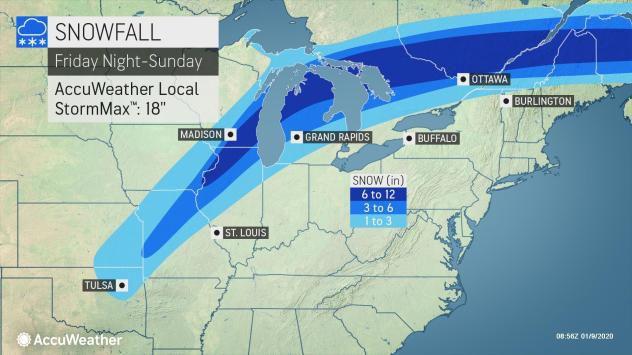 Across the continent
Enough snow to disrupt daily routines, create slippery roads and require shovels and plows is possible from Oklahoma City to Wichita, Kansas; Kansas City, Missouri; Davenport, Iowa; Madison and Milwaukee; Sault Ste. Marie, Michigan; Caribou, Maine; and Quebec City.
The greatest risk of 6 to 12 inches of snowfall and a maximum of 18 inches will be from the western and upper Great Lakes to southern Ontario, Quebec and northern Maine, AccuWeather said.
State Journal front page Dec. 4, 1990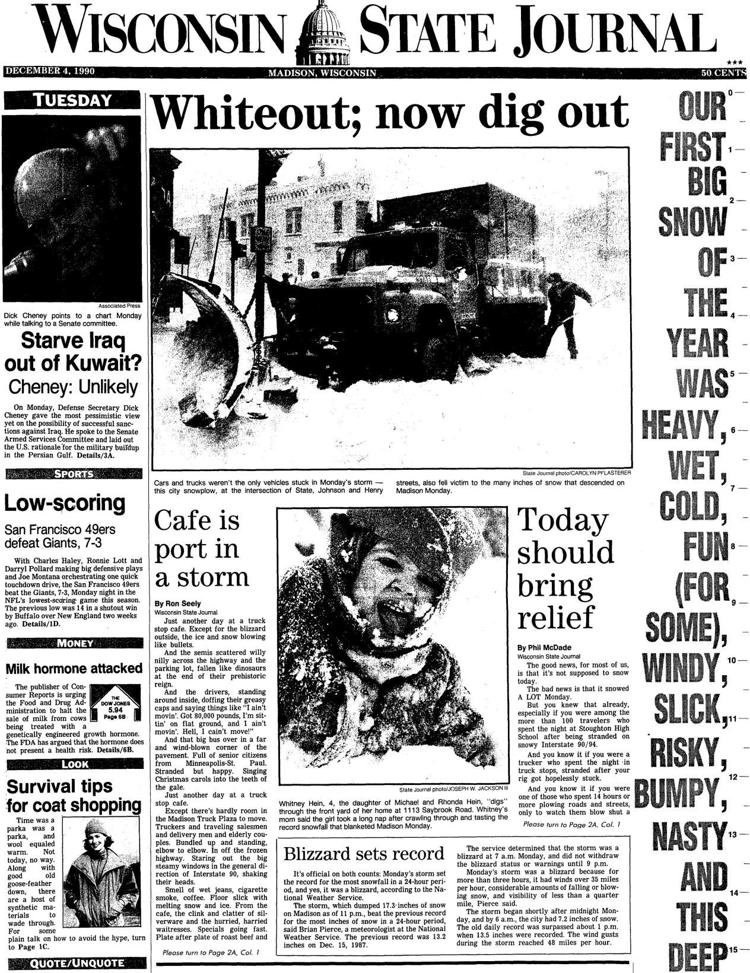 1990: Driver gets a push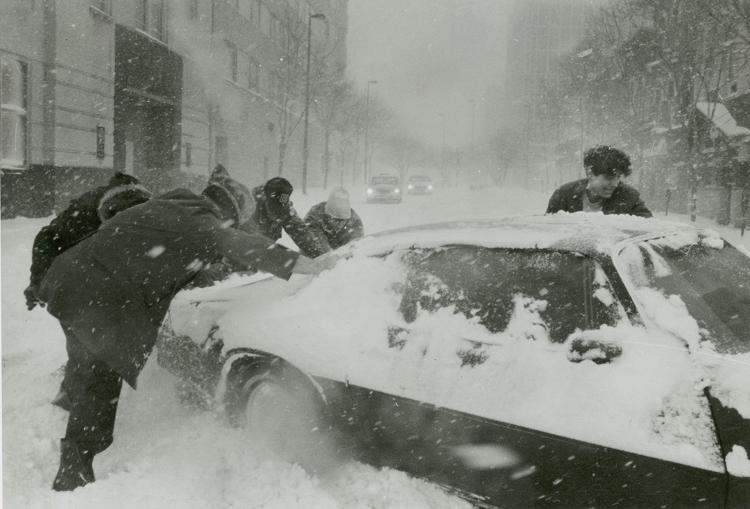 1990: Mountains of snow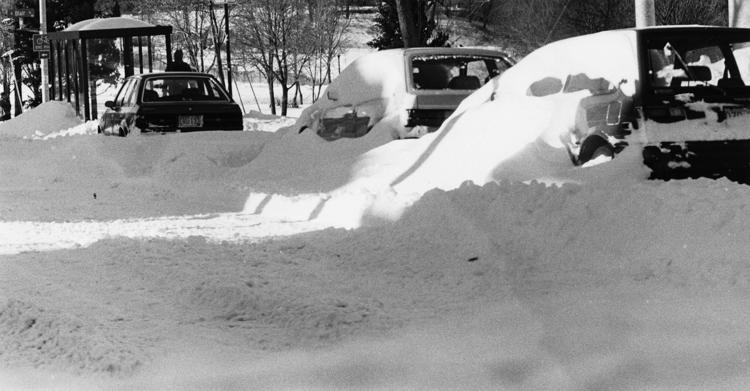 1990: Cars stuck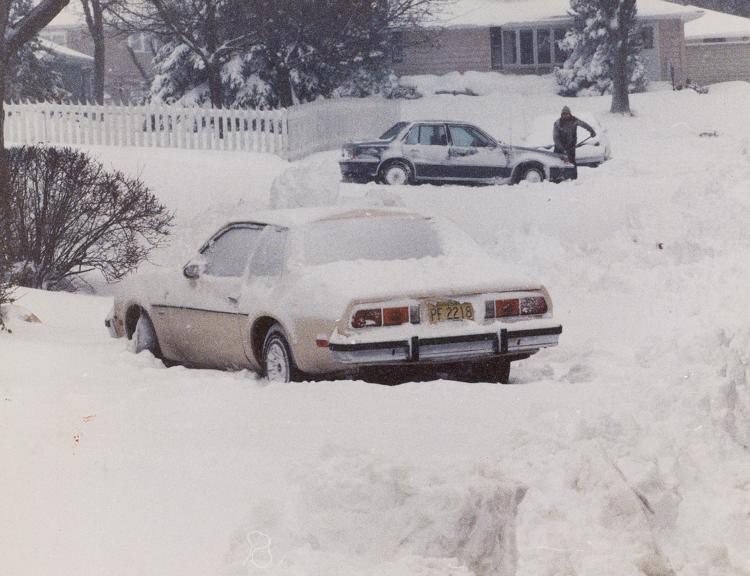 1990: Shoveling out car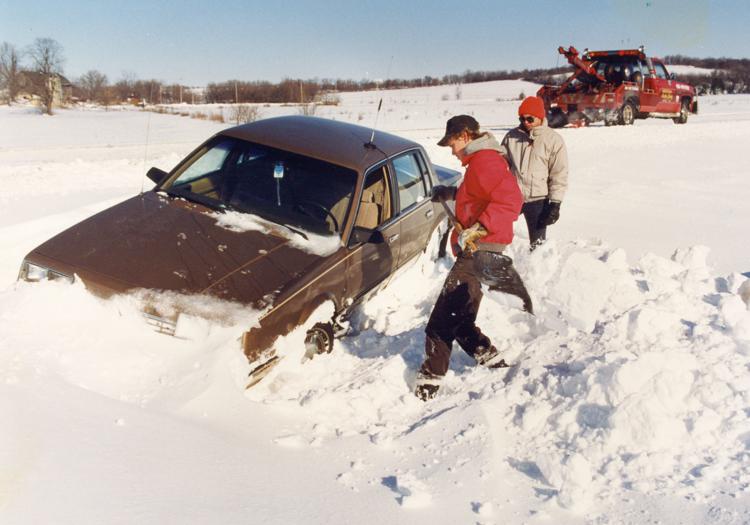 1990: Snowblower at work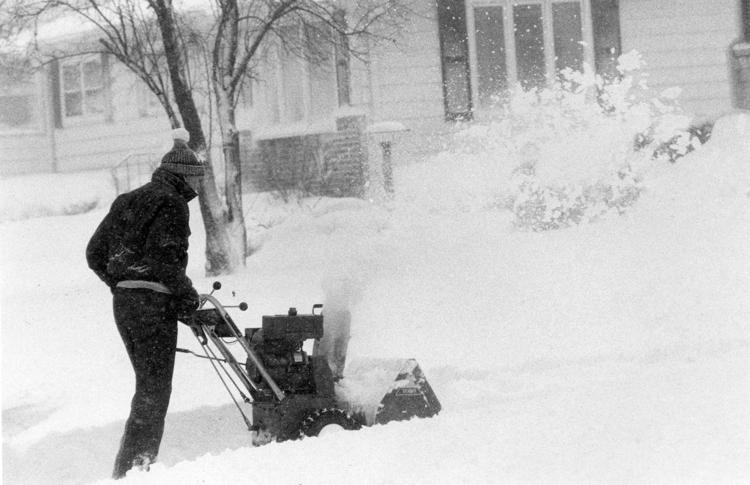 1990: Abandoned car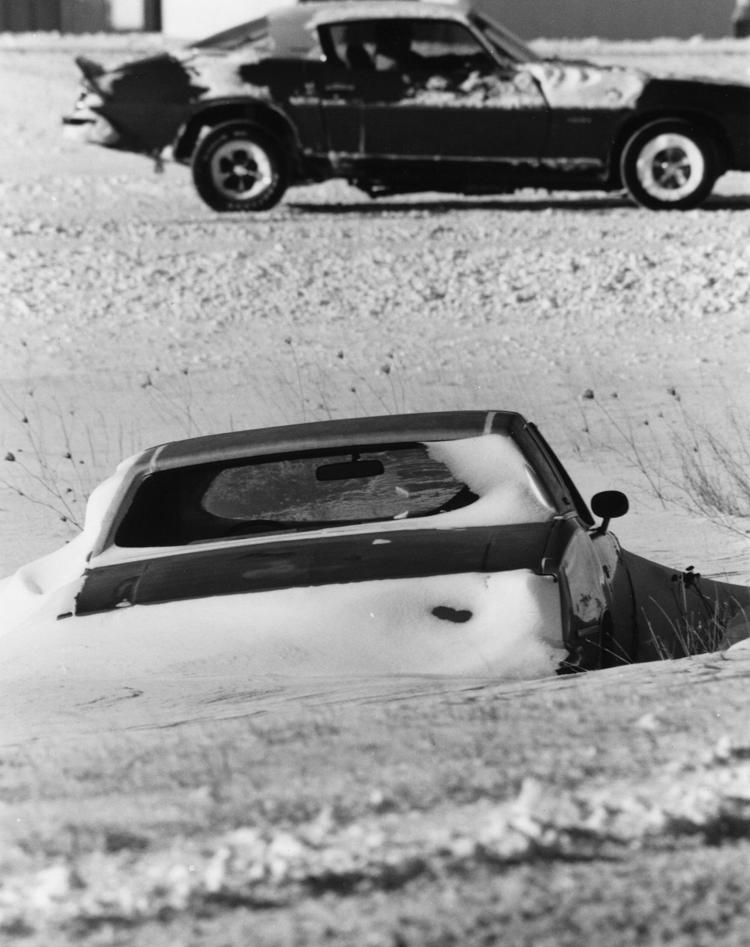 1990: Snowstorm aftermath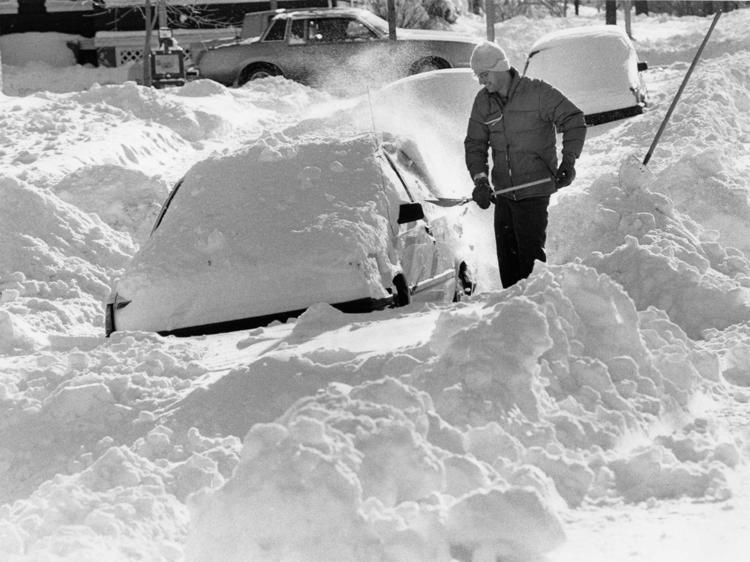 Snowstorm coverage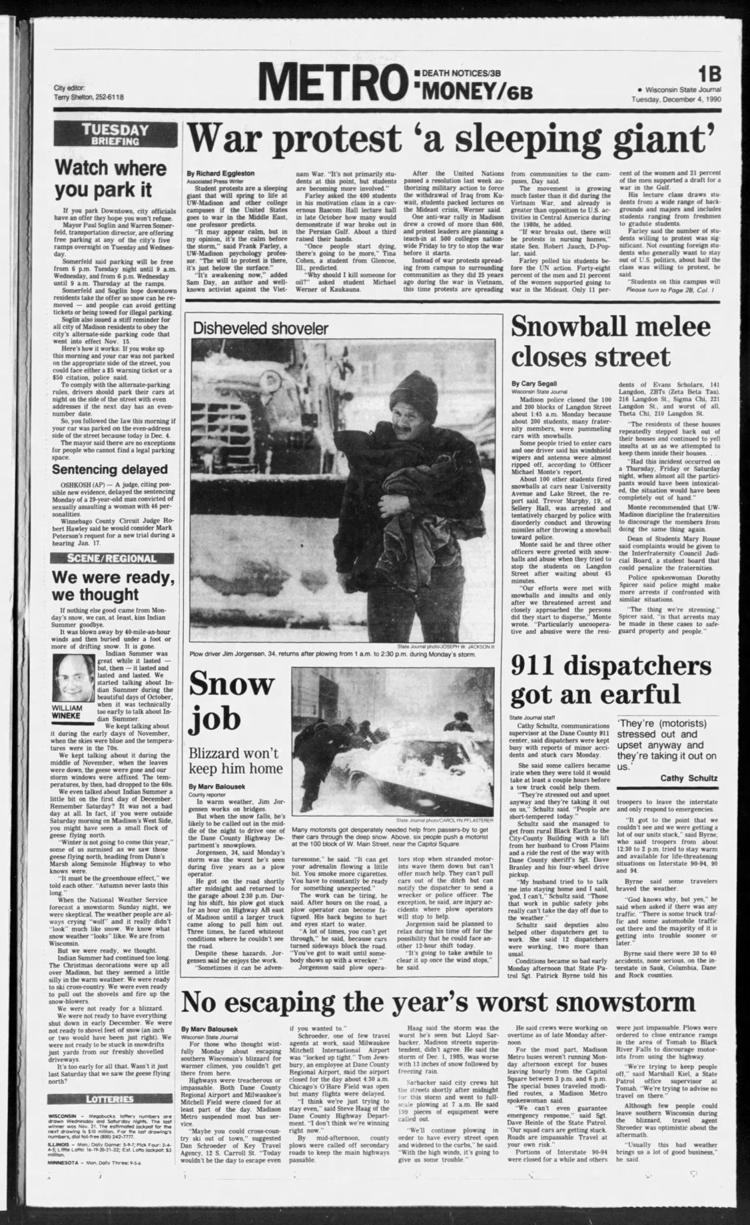 Snowstorm coverage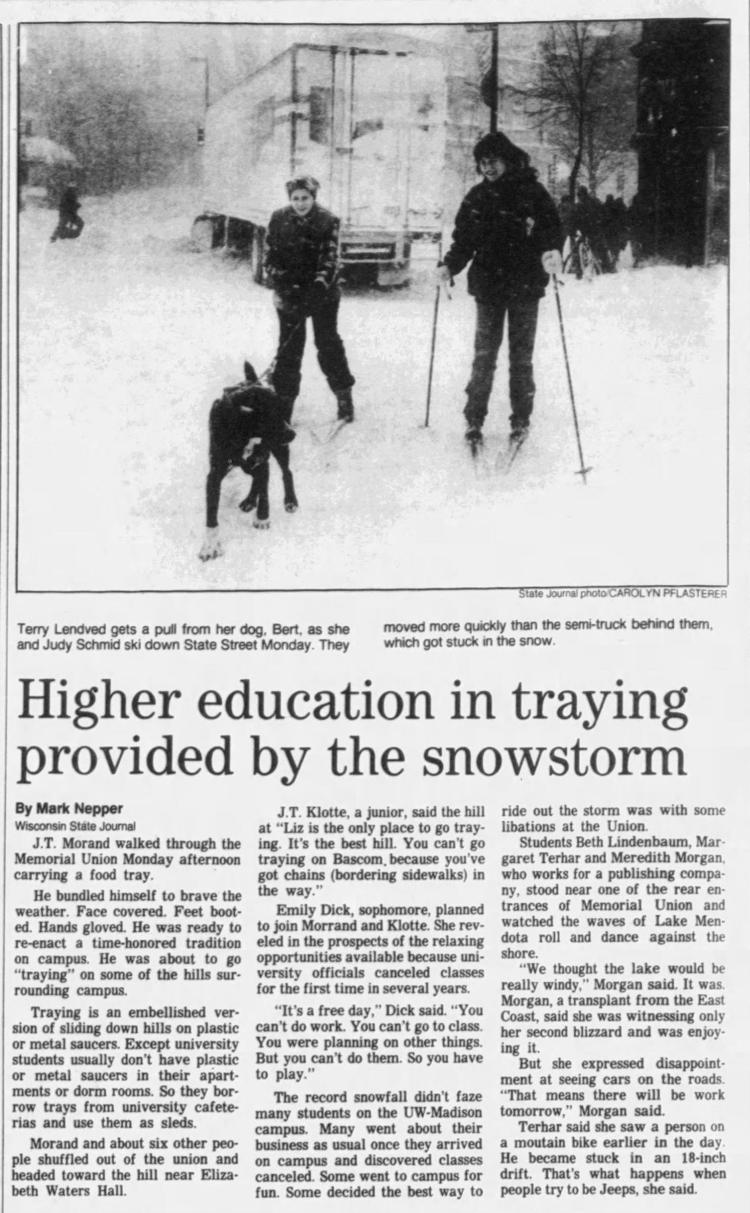 More stories from the greatest single-day snowstorm in Madison history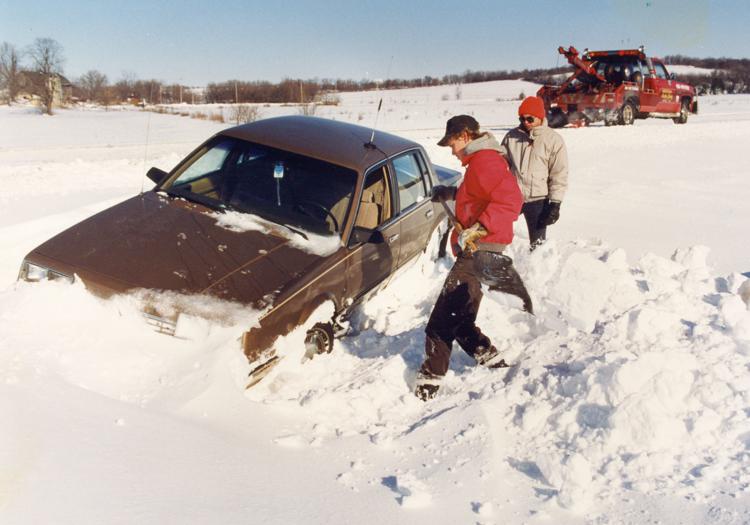 Adam Rogan of The Journal Times contributed to this report.