RACINE — Despite what you may have heard, the city is not prohibiting veterans from applying to work for the Racine Police Department.
However, several local law enforcement officers took offense at the suggestion's inclusion in the report, according to a leader of a state police organization.
The suggestion
Shannon Powell, communication director for the City of Racine, stressed Friday afternoon that the report was informational and not a policy document.
The report was the product of months of examination of police reform and included input from the community led by the Mayor's Task Force on Police Reform, which was formed in June.
The conversations with the community were facilitated by Payne & Frazier, a local consulting firm, which compiled data and crafted the report.
In the section of the Police Reform Report labeled "Training and Hiring," placed on page 26 of the 32-page document, under the heading "Hiring Practices" is this line: "Exclude ex-military due to possible militaristic approach." Other items listed next to it are:
Hire more minorities
Review of an applicant's "aggressiveness," "loyalty," "mental capacity"
Screen for bias & Post-Traumatic Stress Disorder (PTSD)
Recruit youth
Have a residency requirement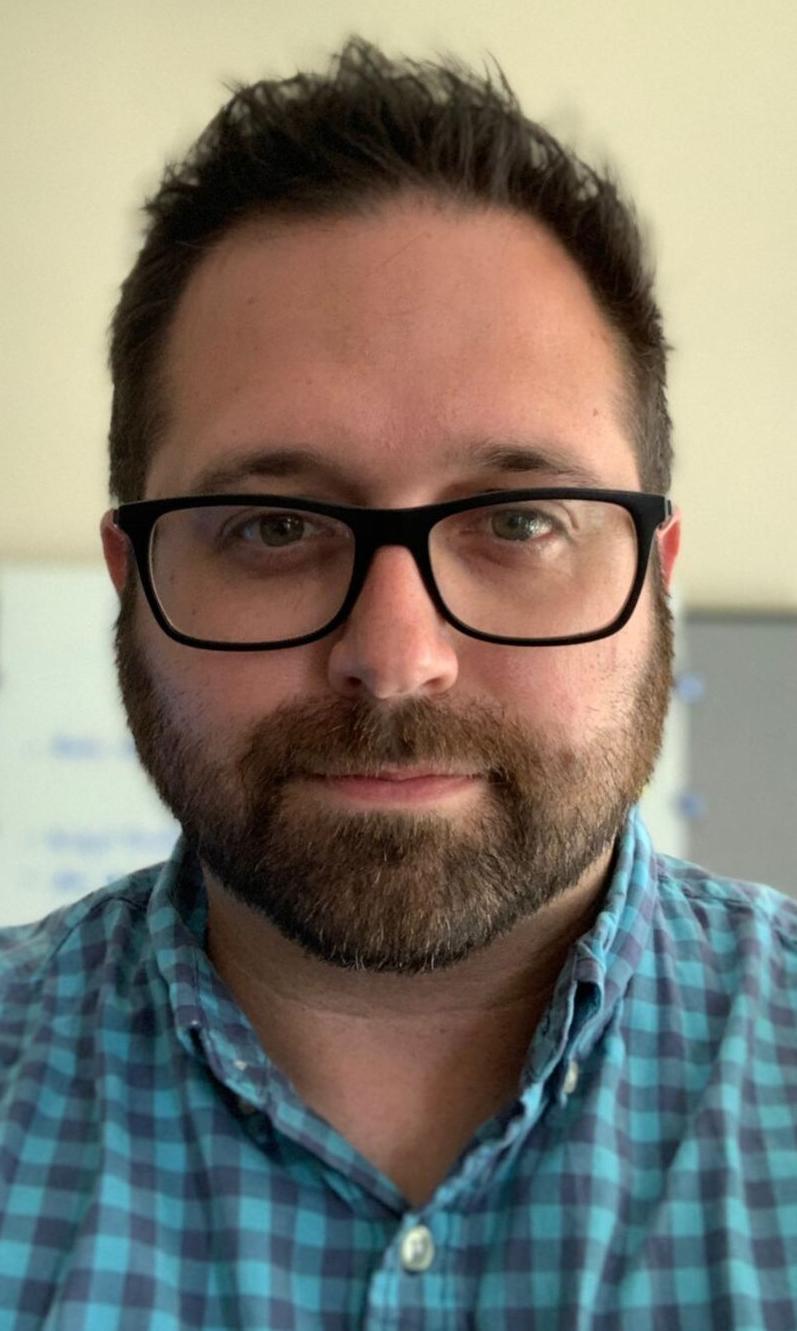 Powell said some of the suggestions made by the public were just not feasible because they were discriminatory in nature. For example, one of the suggestions put forward by the public was the department should have a residency requirement, which is prohibited under state law.
"People may prefer that, but we can't make it policy," Powell said.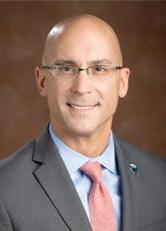 Jim Palmer, the executive director of the Wisconsin Professional Police Association and who also serves on the board of the National Association of Police Organizations, said that he's heard from several members of local law enforcement unions who are concerned that the city might be considering such a prohibition.
Although veterans make up about 6% of the U.S. population, they represent about 20% of law enforcement officers.
Despite concerns of some officers, Palmer doesn't think the idea will move forward. He said "there is no precedent in Wisconsin" for this kind of prohibition and he's not aware of any similar prohibitions in the U.S.
"There is no research, that I'm aware of at least, that former members of our armed forces are more likely to use force … they would have arguably more training, more ways to avoid using lethal force," Palmer said. "I'm not concerned that this is something the city would pursue … I think there's no quantitative basis for it."
Powell defended the fact that Payne & Frazier included the comments about veterans serving as police officers in the final report. He explained if there are people concerned about law enforcement militarism, there should be a conversation about that, and the concerned individuals should be allowed to express their concern.



Militarizing the police concerns
The concern of a militarized police force has long been a topic of conversation — not so much because veterans become police officers, but because law enforcement has been the recipient of so much refurbished military hardware.
.


which argued militarized policing does not decrease crime and heightens tensions with already marginalized communities.


The study concluded: "Given the concentration of deployments in communities of color, where trust in law enforcement and government at large is already depressed, the routine use of militarized police tactics by local agencies threatens to increase the historic tensions between marginalized groups and the state with no detectable public safety benefit. While SWAT teams arguably remain a necessary tool for violent emergency situations, restricting their use to those rare events may improve perceptions of police with little or no safety loss."



Data neither confirm nor deny correlation
Do police officers who served in the military bring a militaristic approach to the job? According to research by The Marshall Project, there simply is not enough data to make that conclusion.
stated that "any large-scale comparison of the use of force by vets and non-vets is hampered by a chronic lack of reliable official record-keeping on issues of police violence."


There has been some small-scale evidence collection: "In Boston, for every 100 cops with some military service, there were more than 28 complaints of excessive use of force from 2010 through 2015," The Marshall Project reported. "For every 100 cops with no military service, there were fewer than 17 complaints," although one spokesman for that police department said that "veterans tend to be younger and more likely to be assigned to units such as drug and gang enforcement, which attract more complaints."(tncms-asset)8a6c820a-a446-11ea-9895-00163ec2aa77[3](/tncms-asset)
The beat of the drum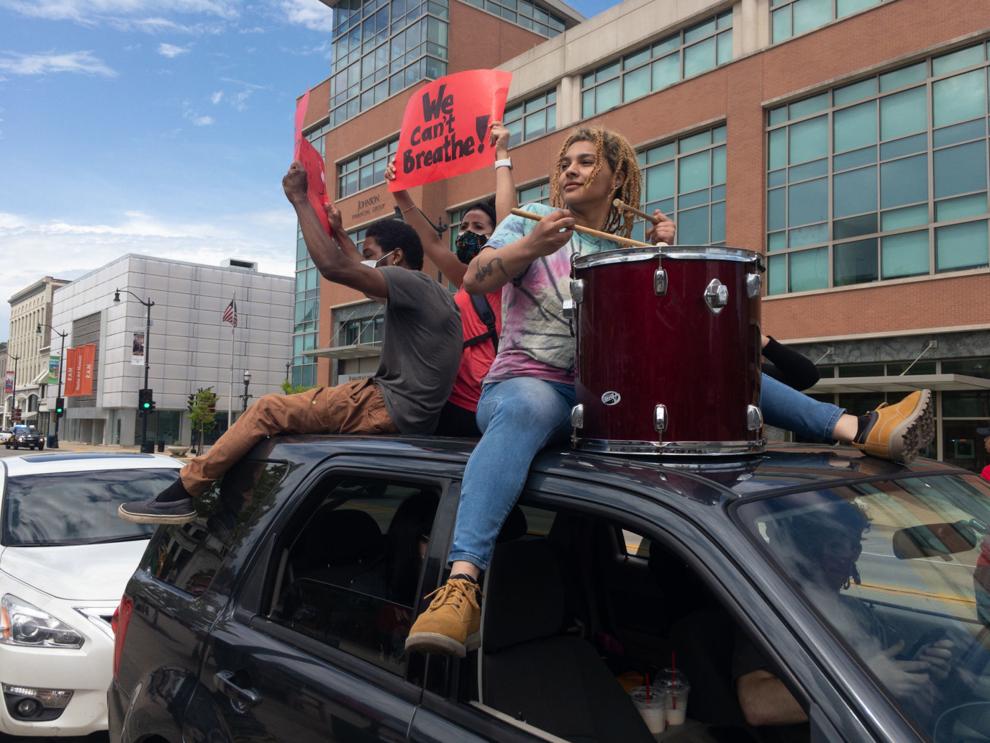 No justice, no peace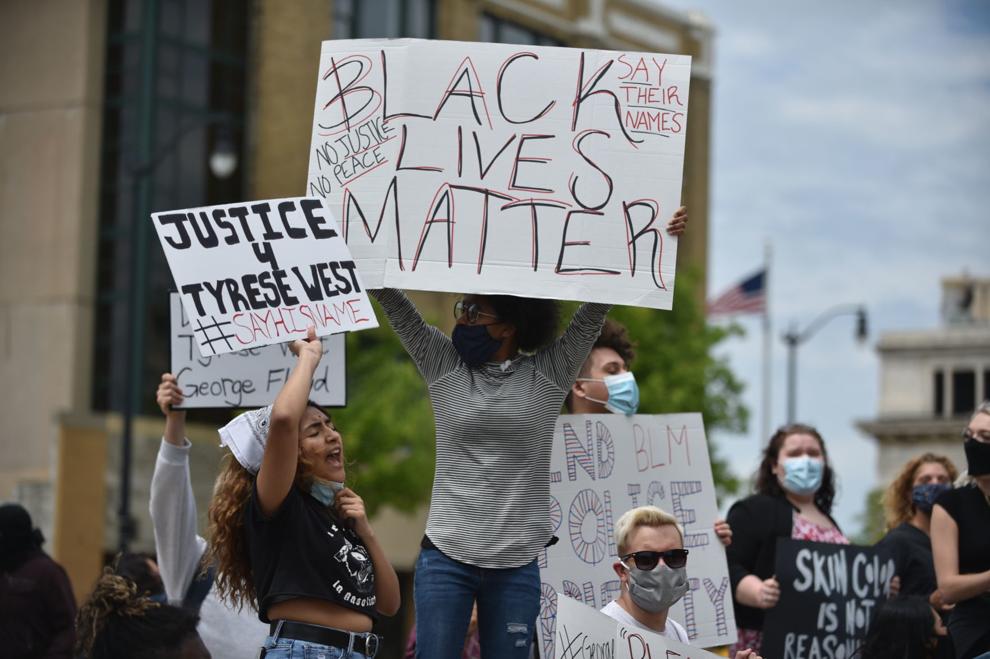 Sitting in the street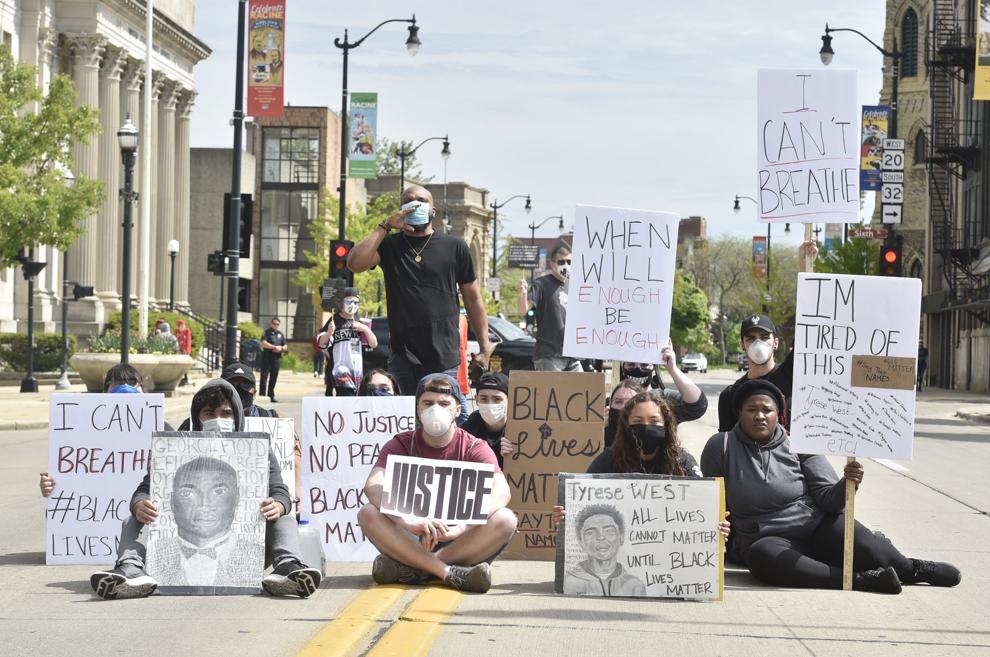 Monday's protest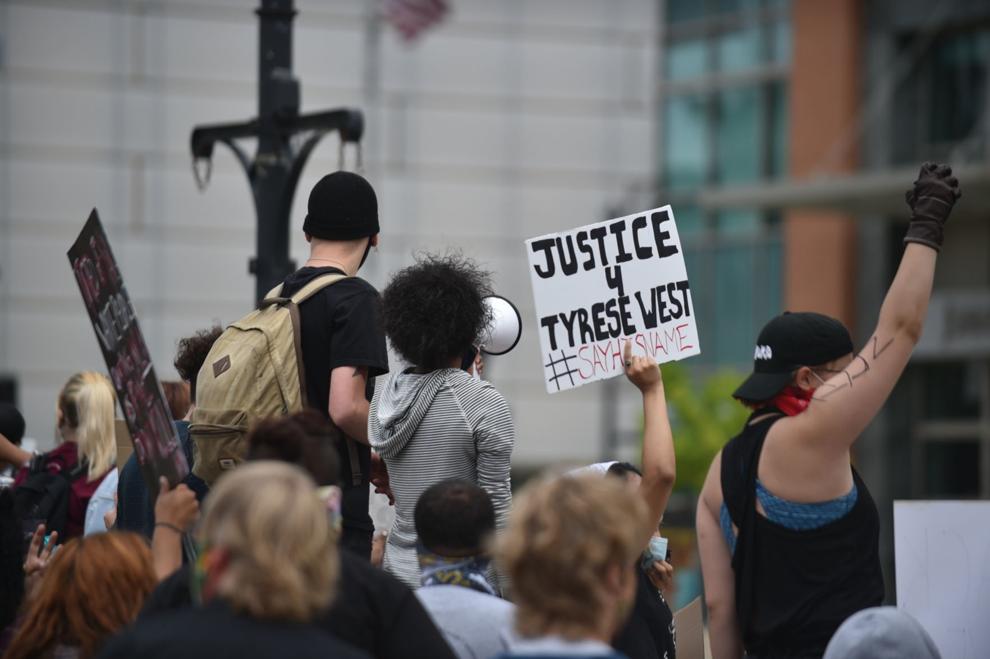 Monday's protest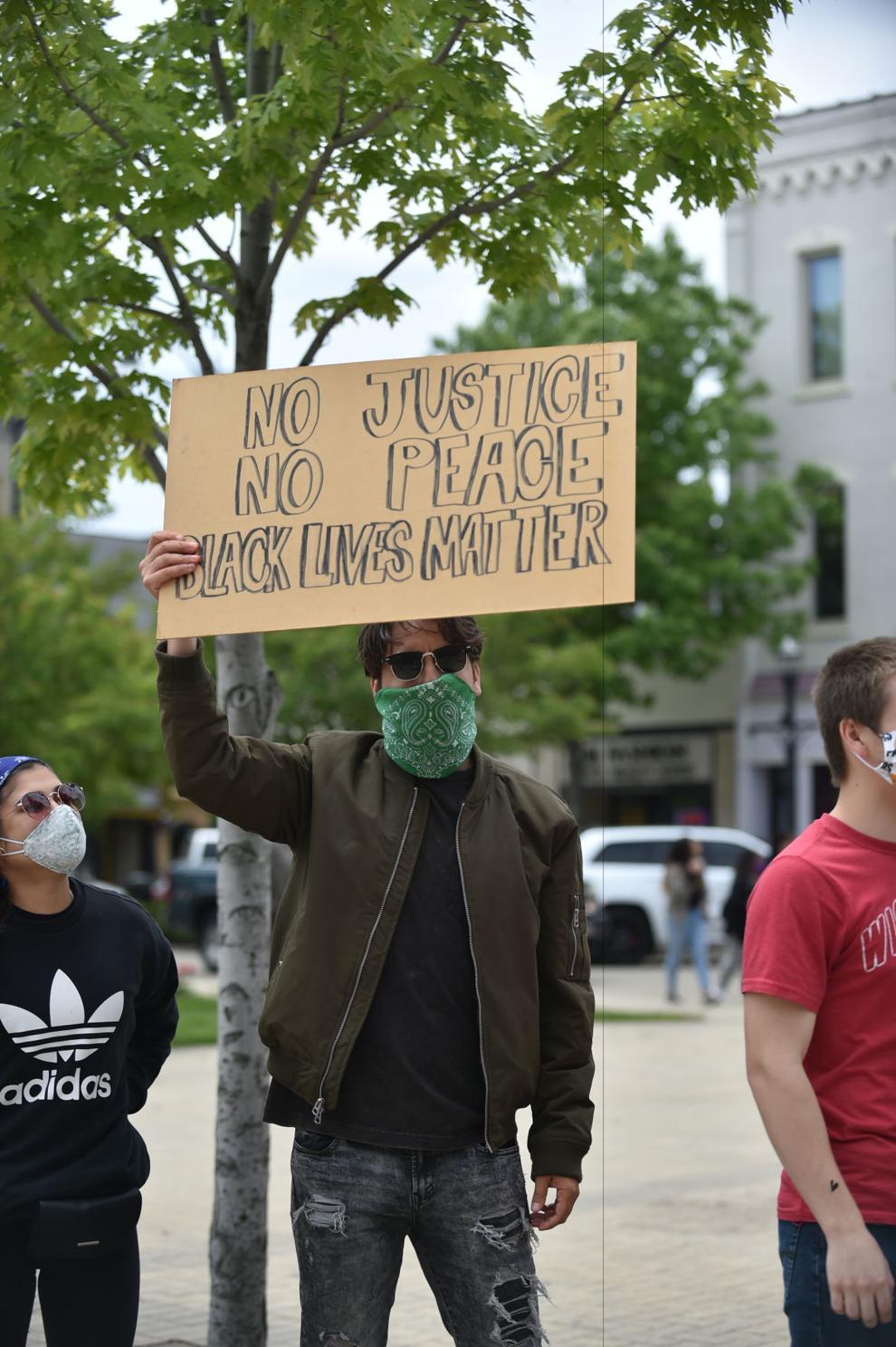 We will not be silenced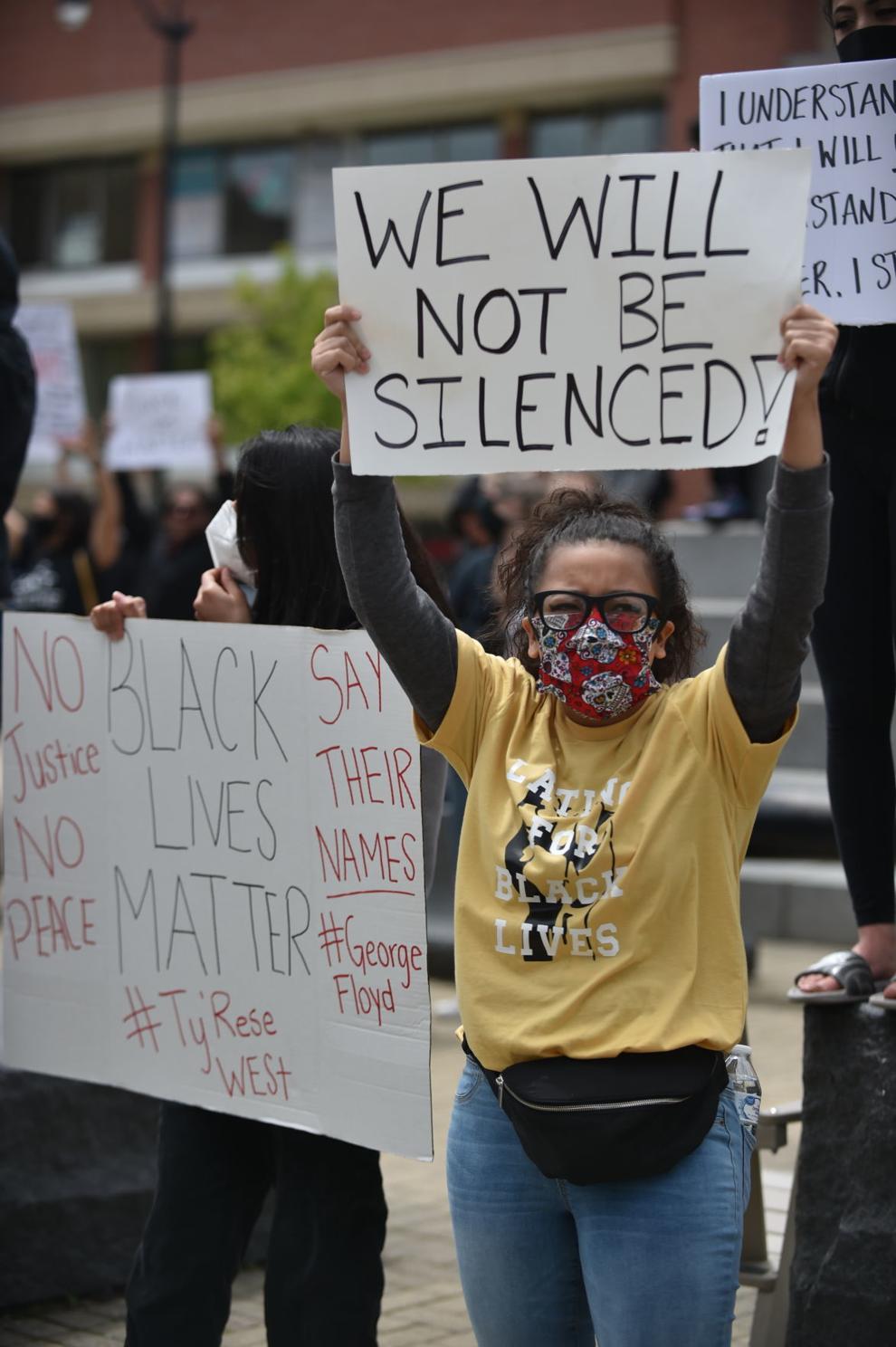 Say it louder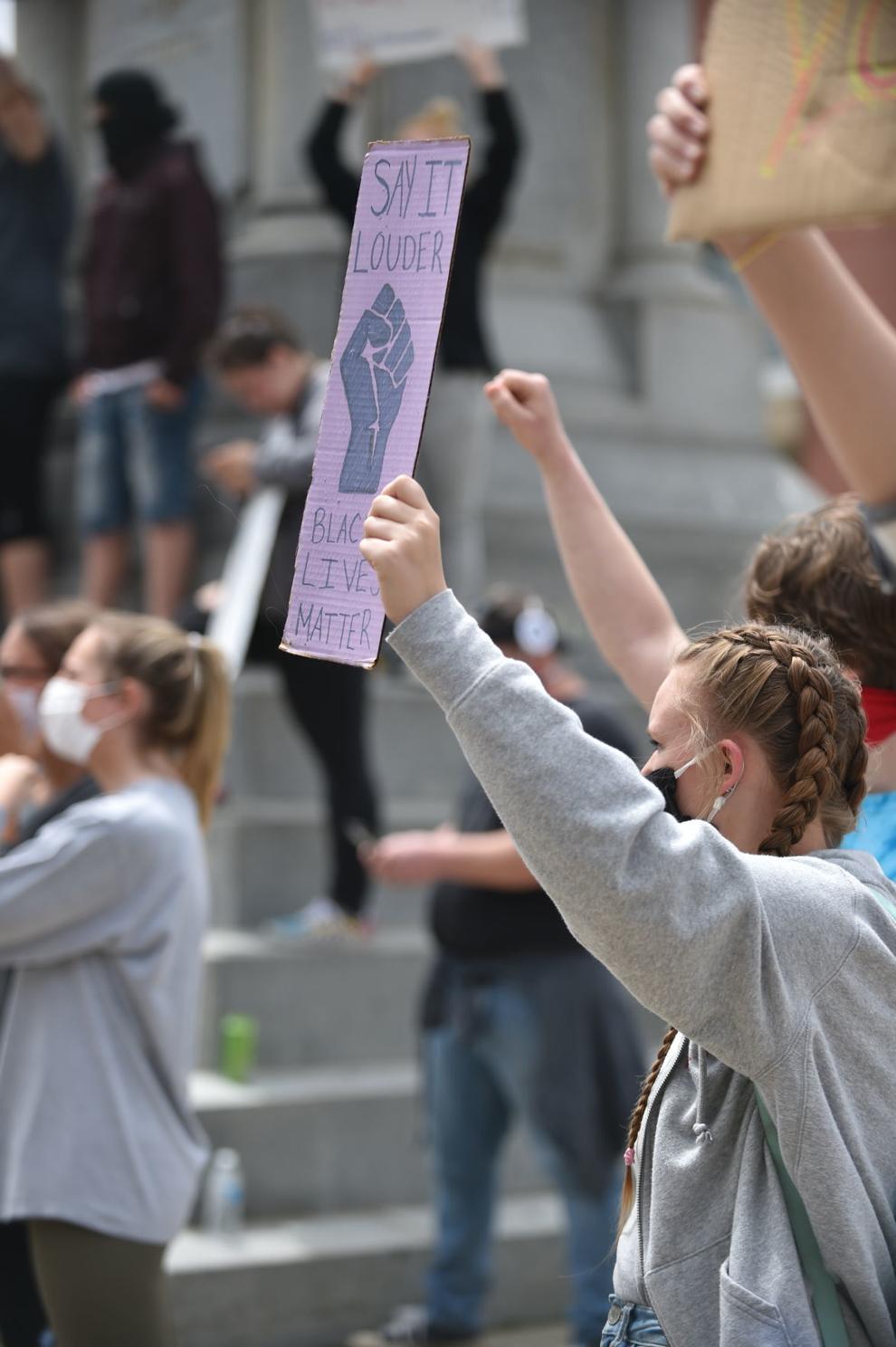 Love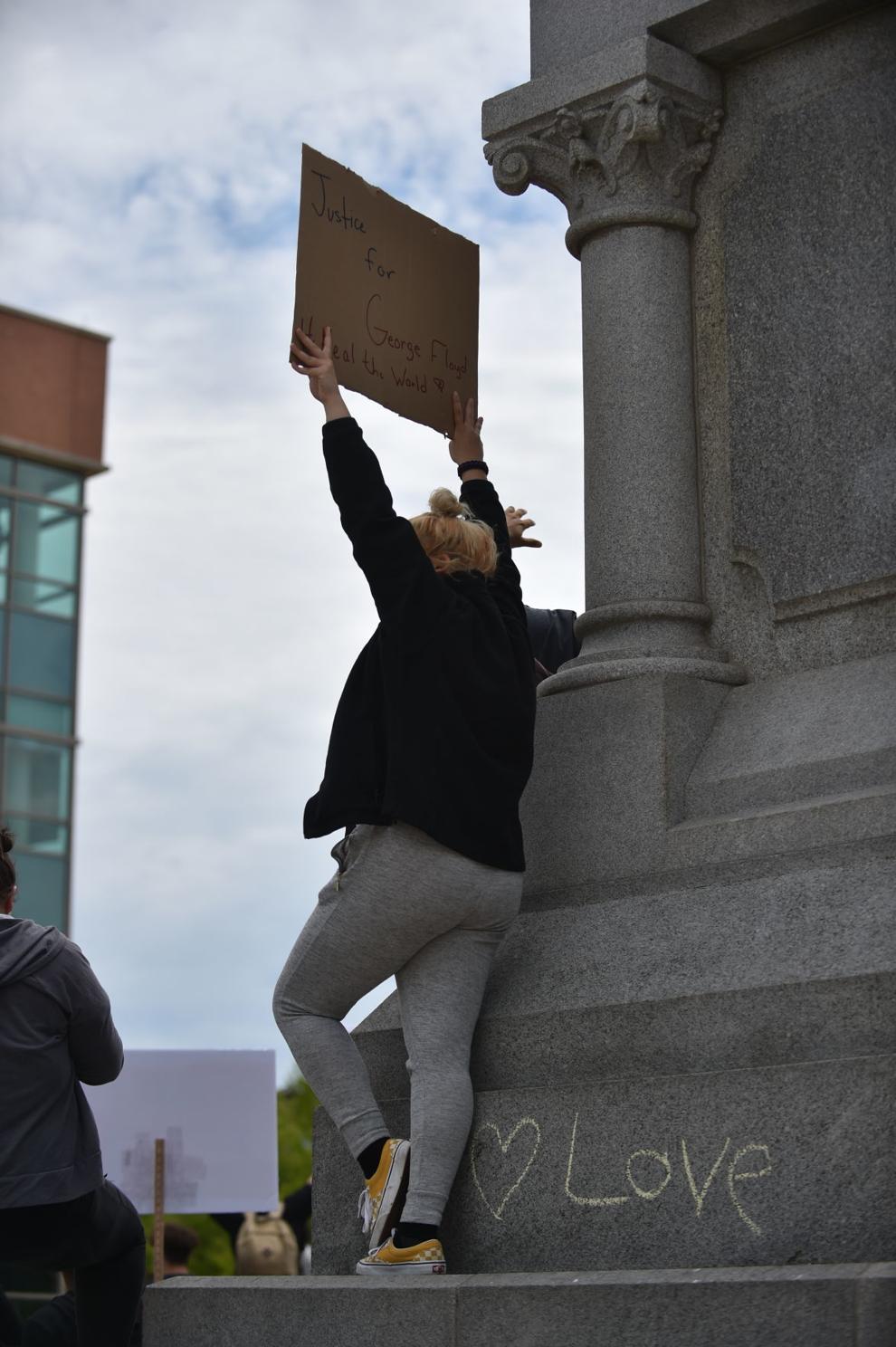 Washington Avenue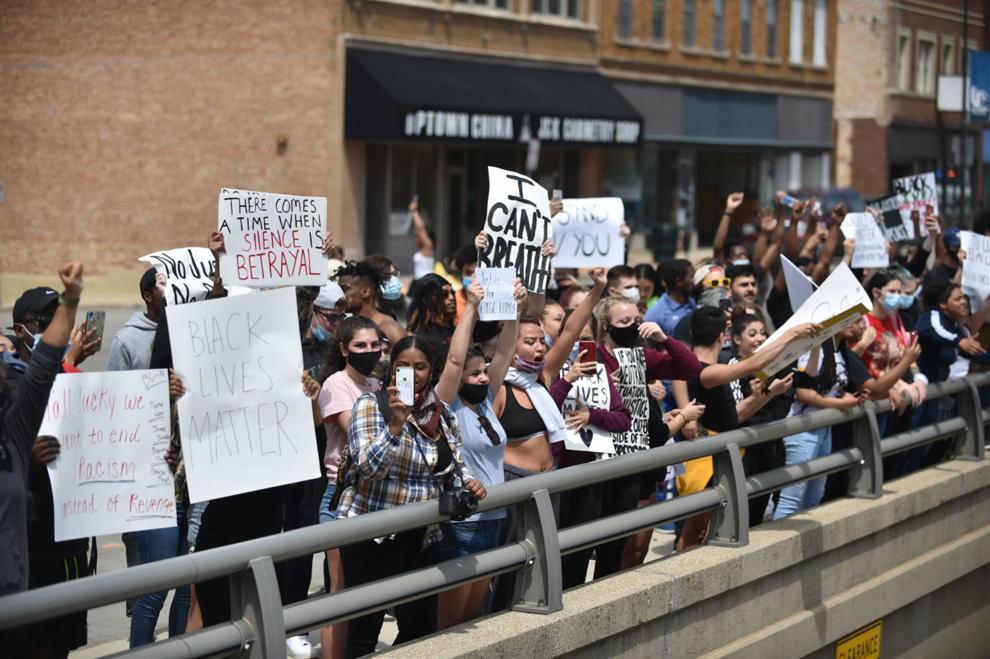 Latinx for black lives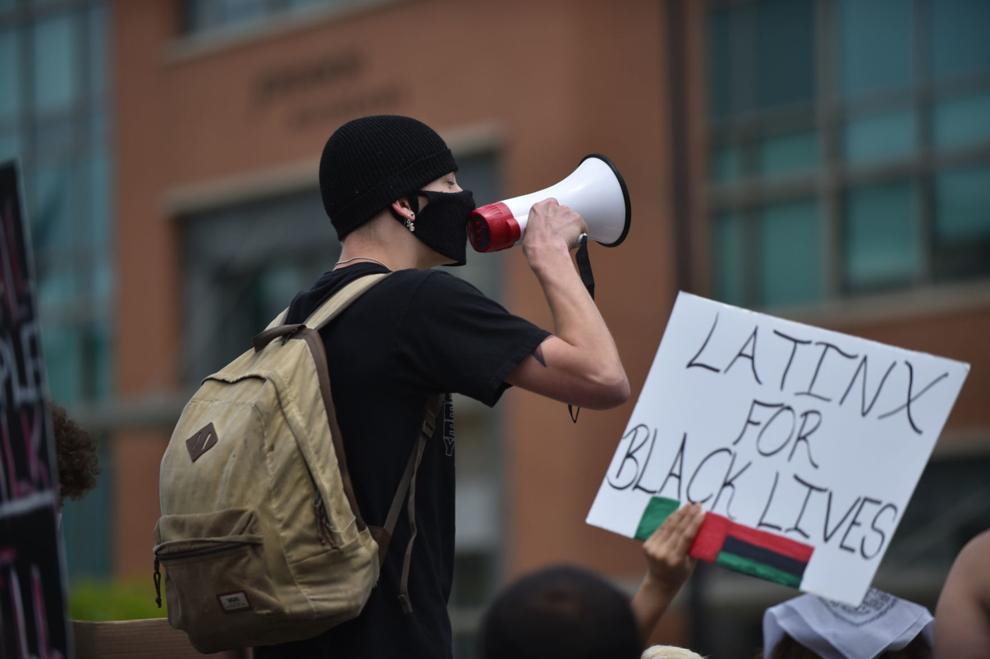 Respect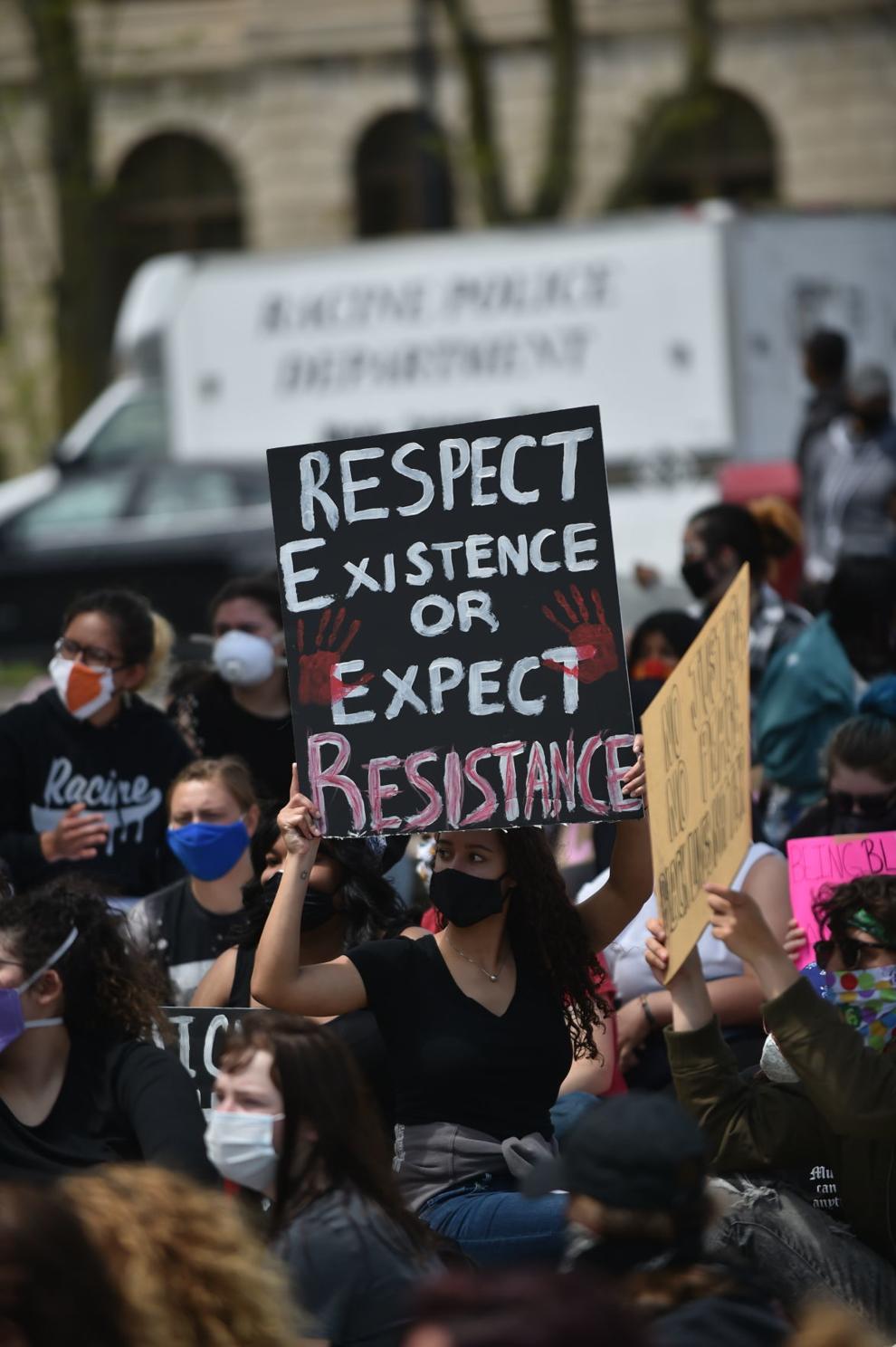 Monday's protest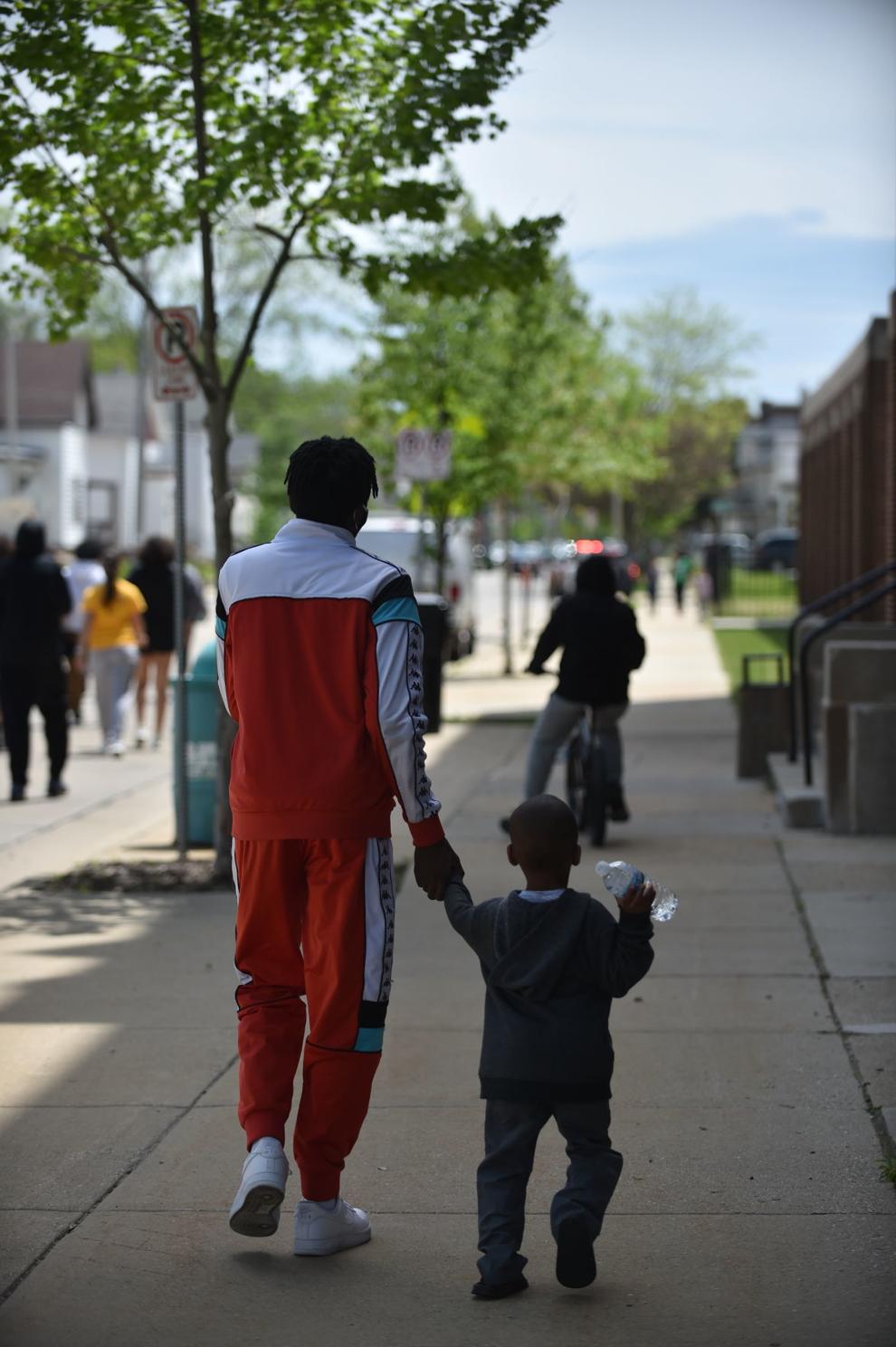 Community member's raised fist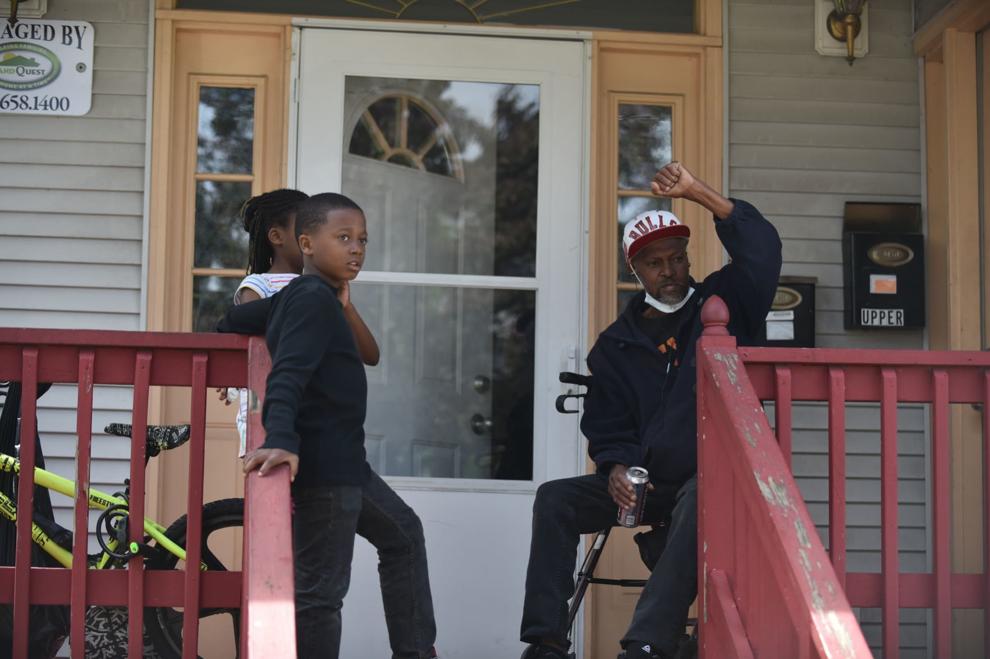 Monday's protest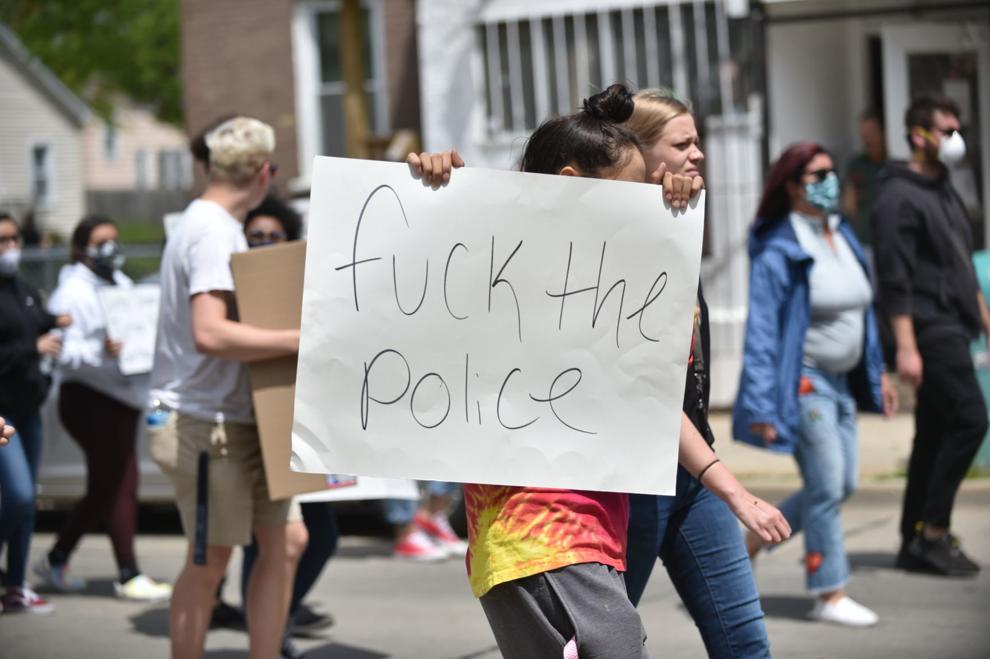 Am I next?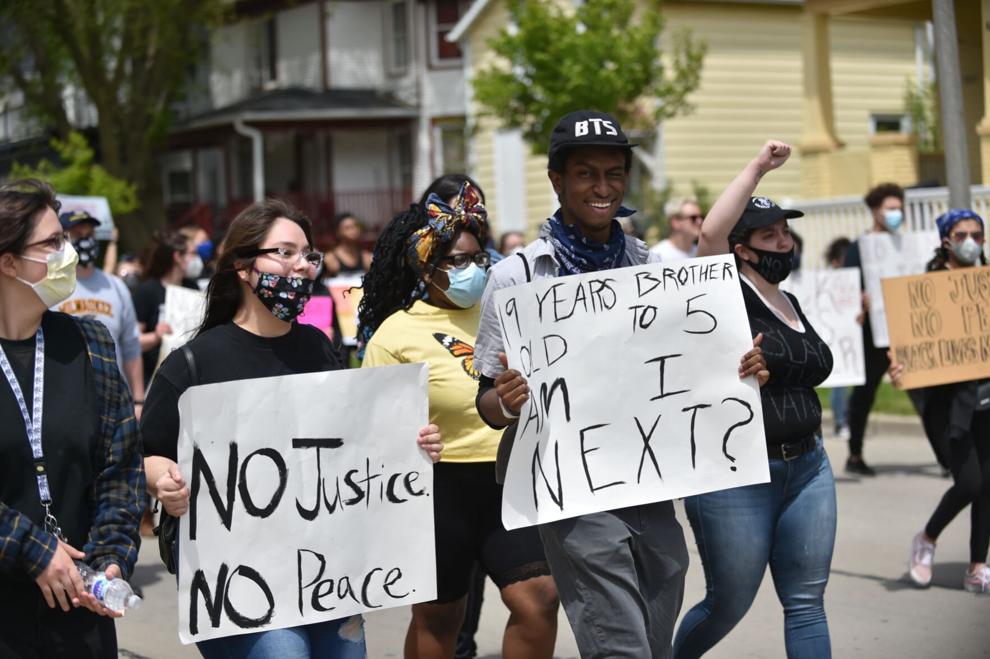 Monday's protest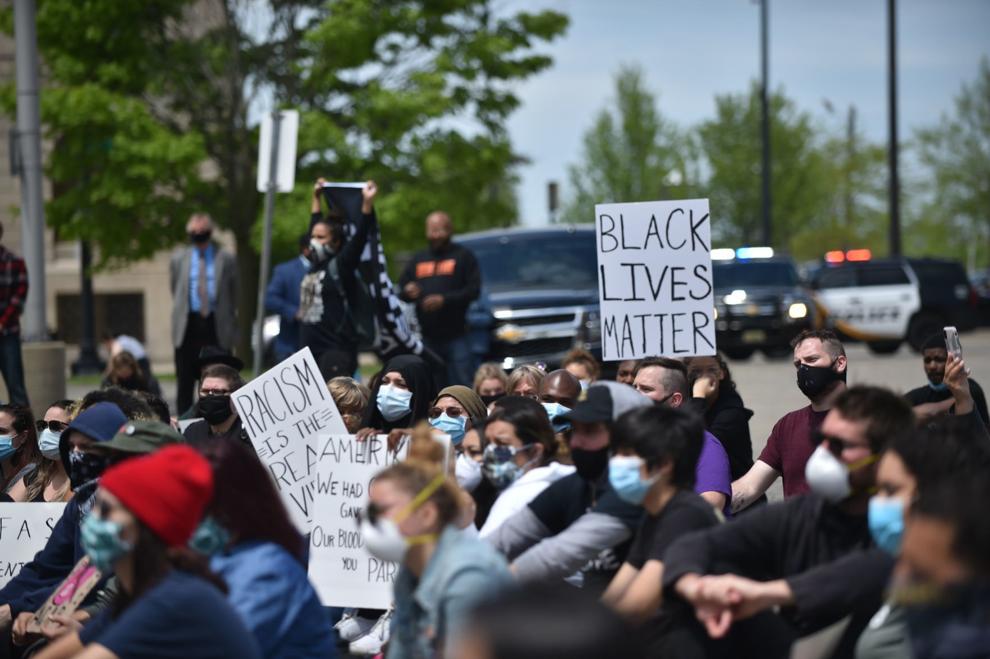 "No lives matter until black lives matter"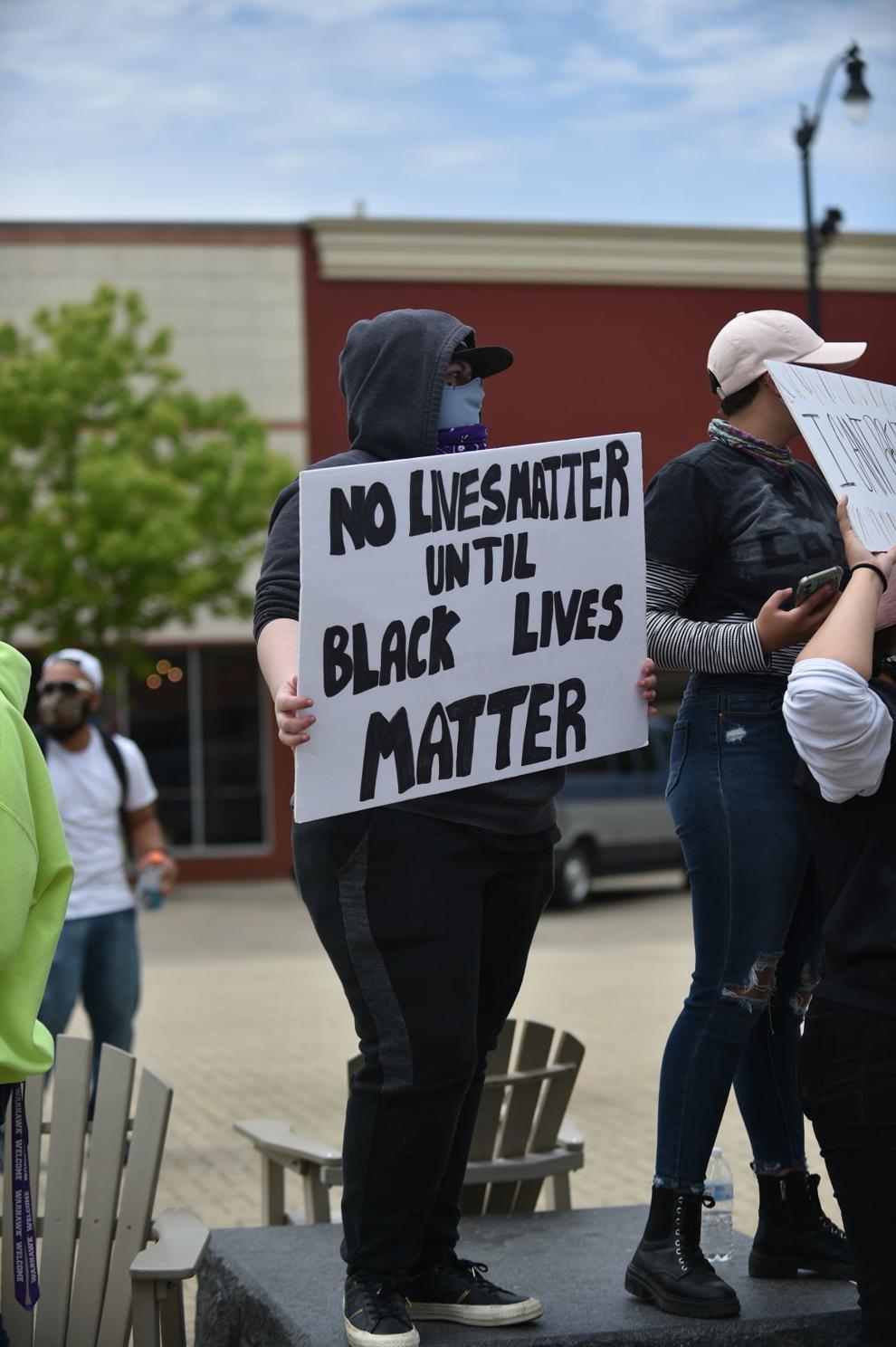 Monday's protest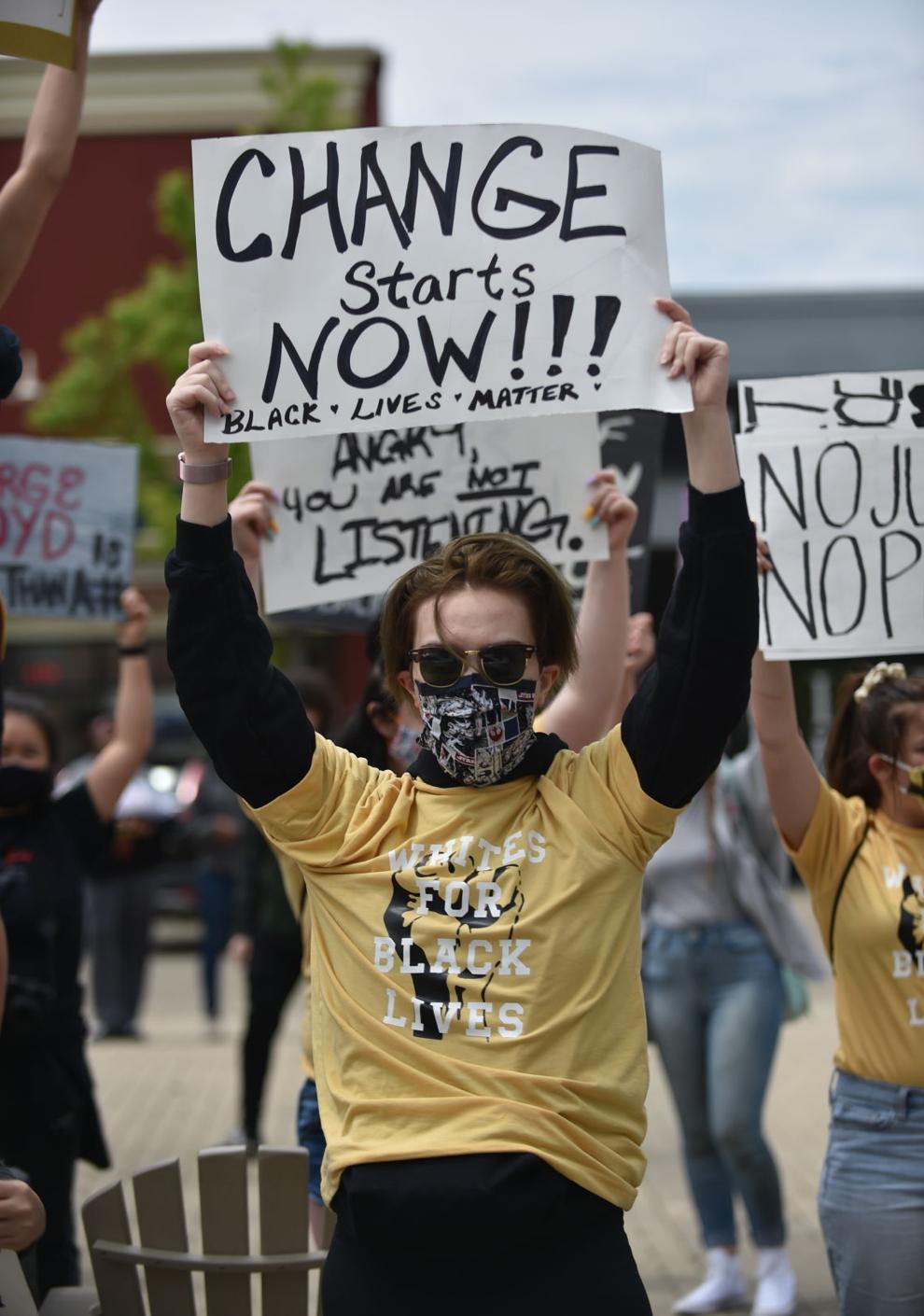 Signs and hand gestures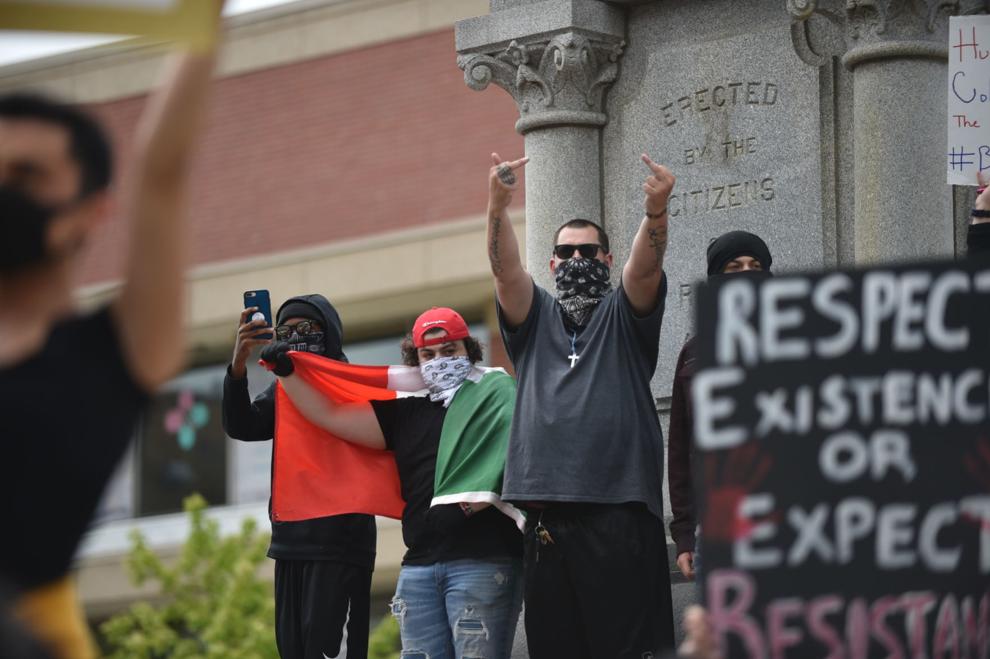 Monday's protest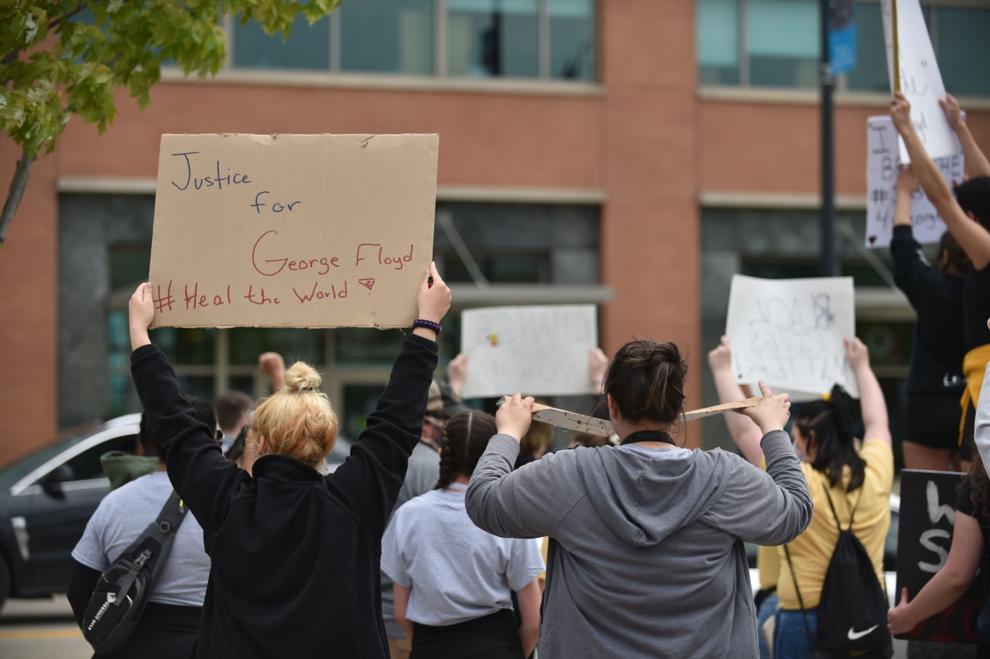 Monday's protest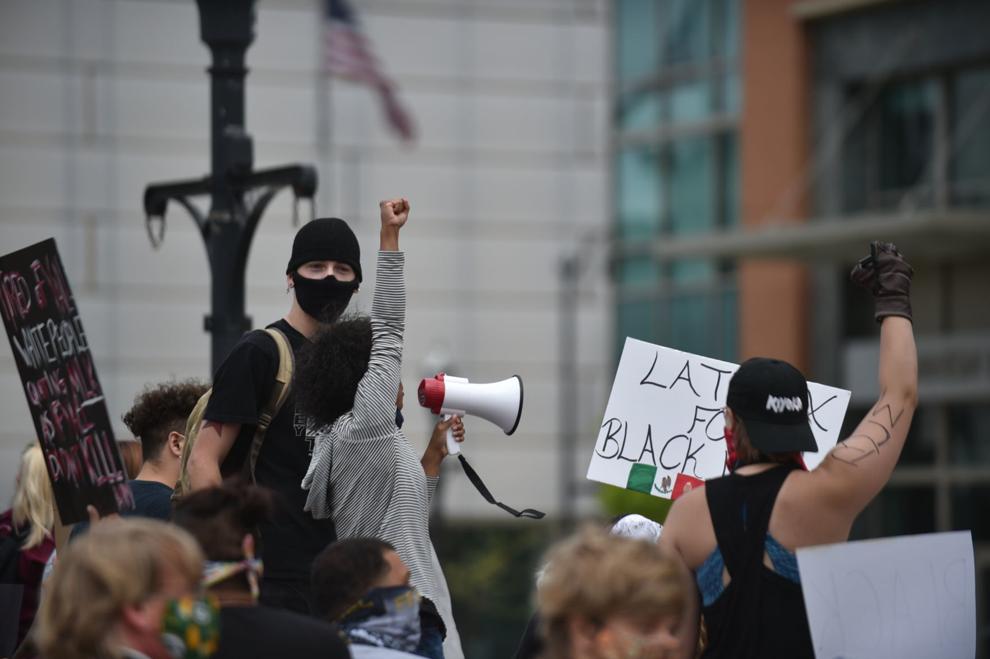 Monday's protest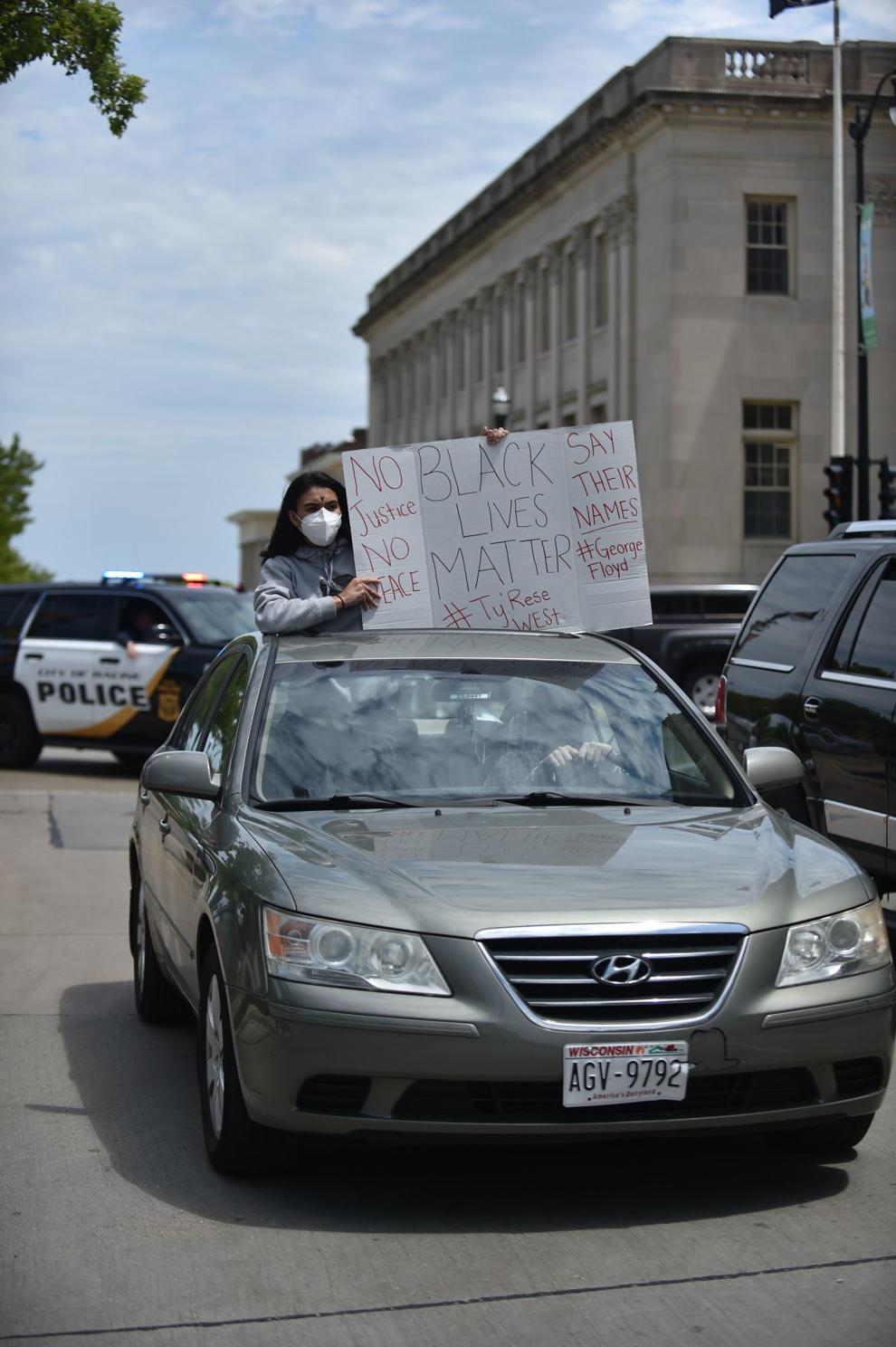 Monday's protest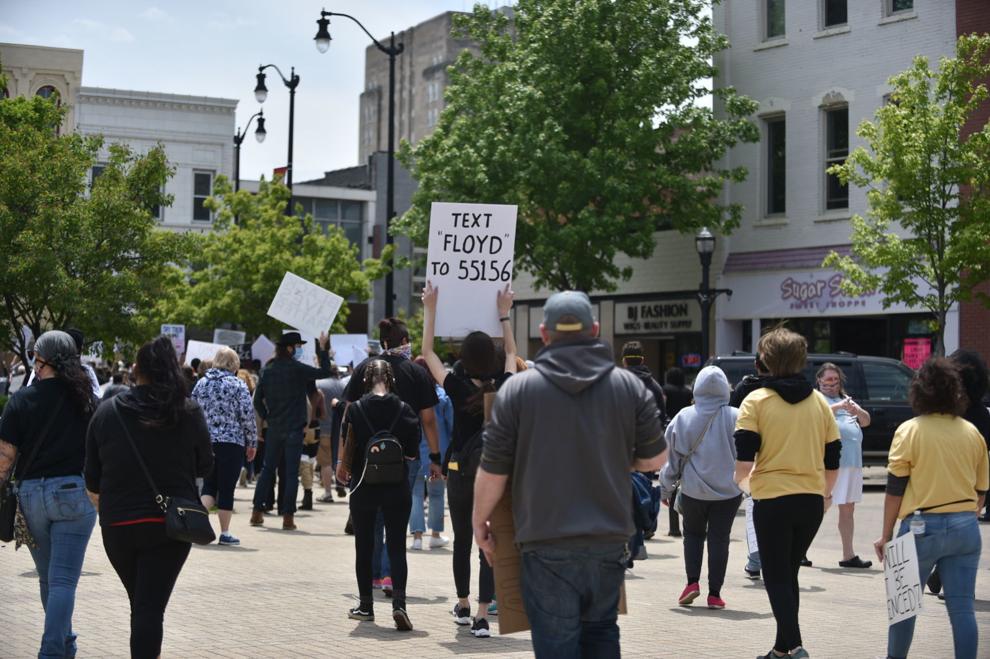 Hands up, don't shoot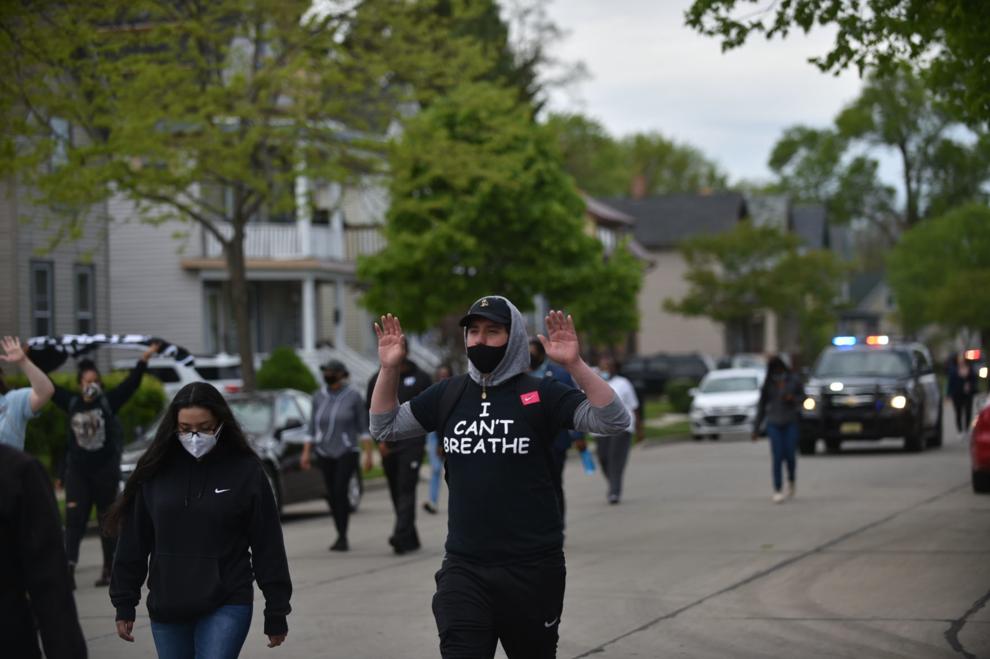 Monday's protest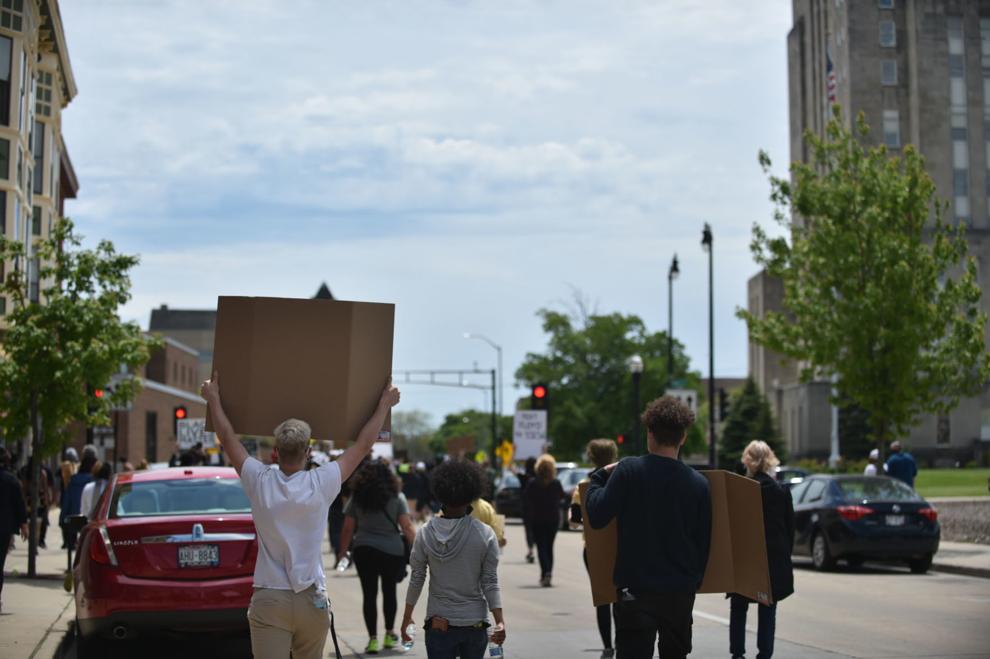 Monday's protest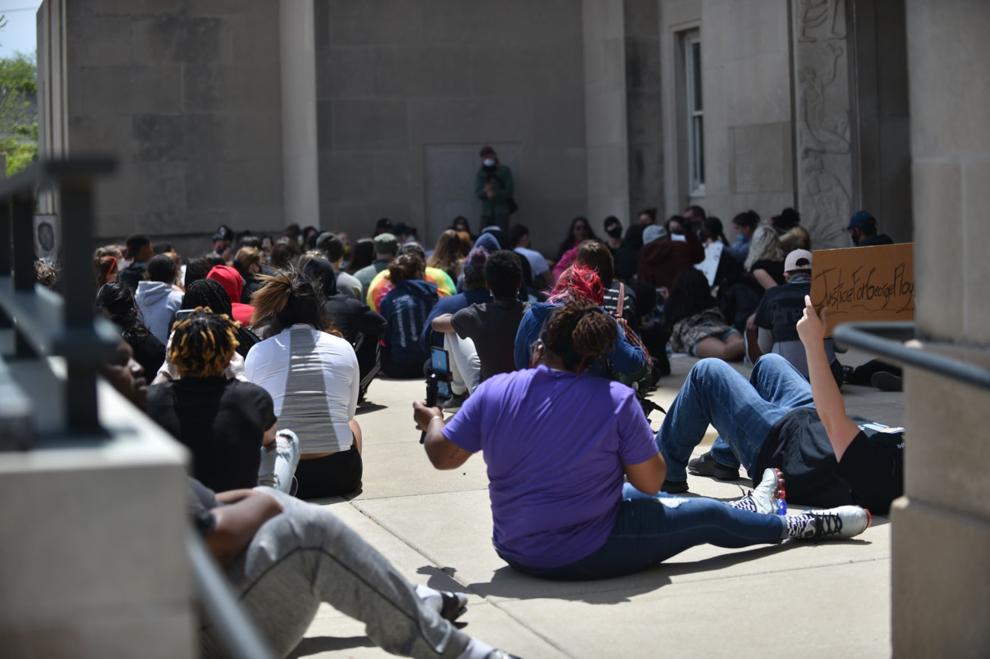 Monday's protest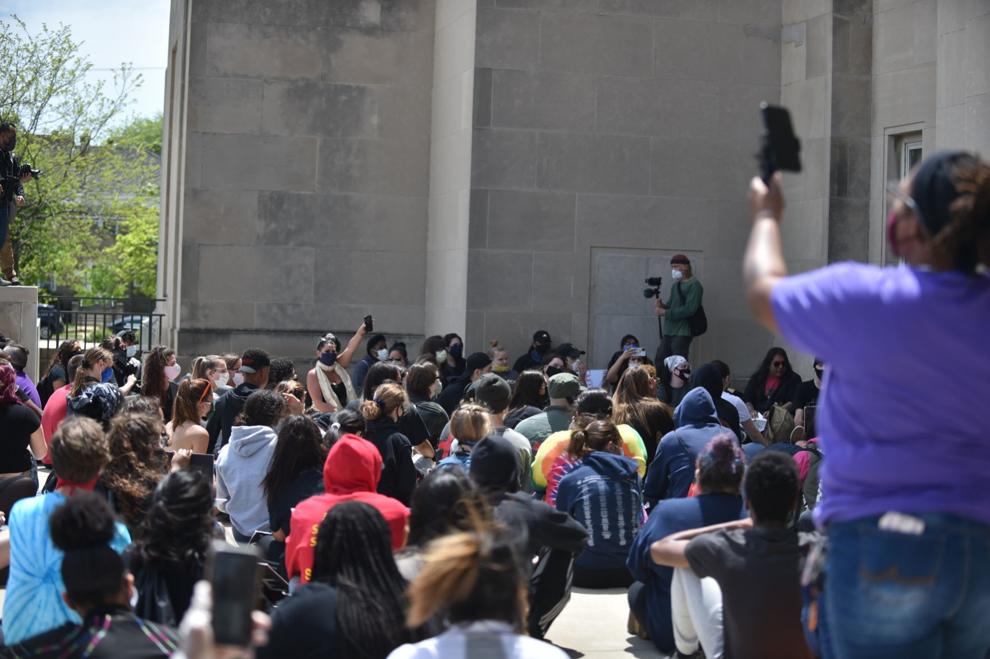 Monday's protest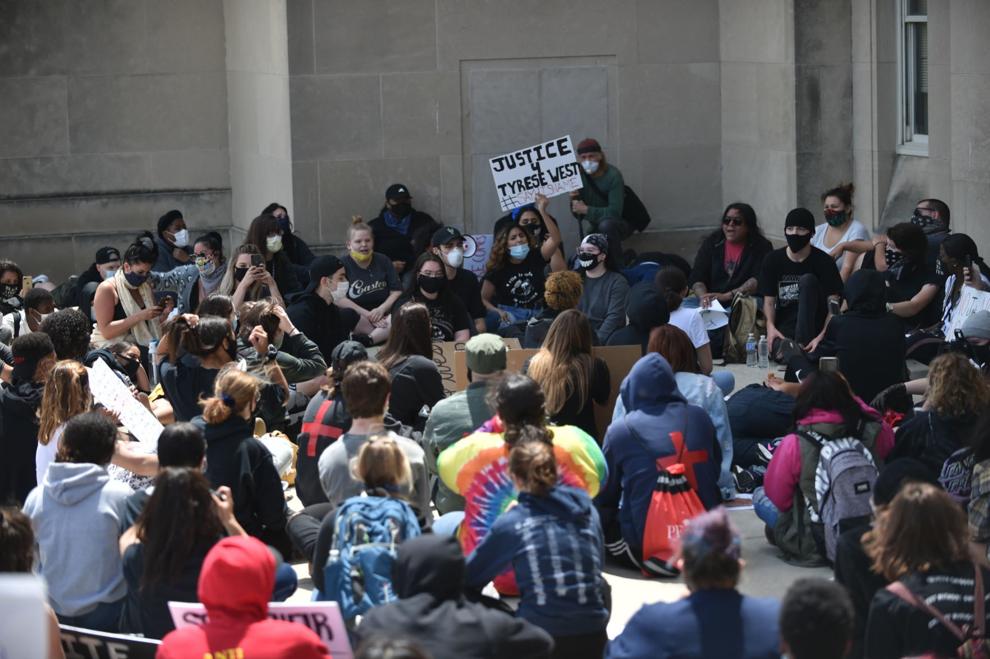 Monday's protest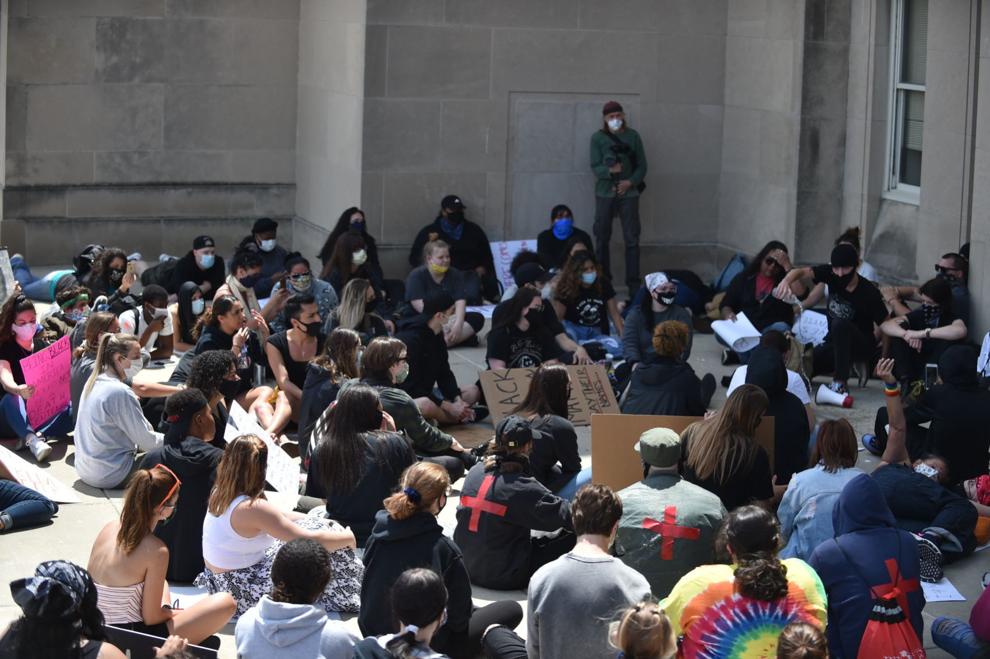 Raised fist
Monday's protest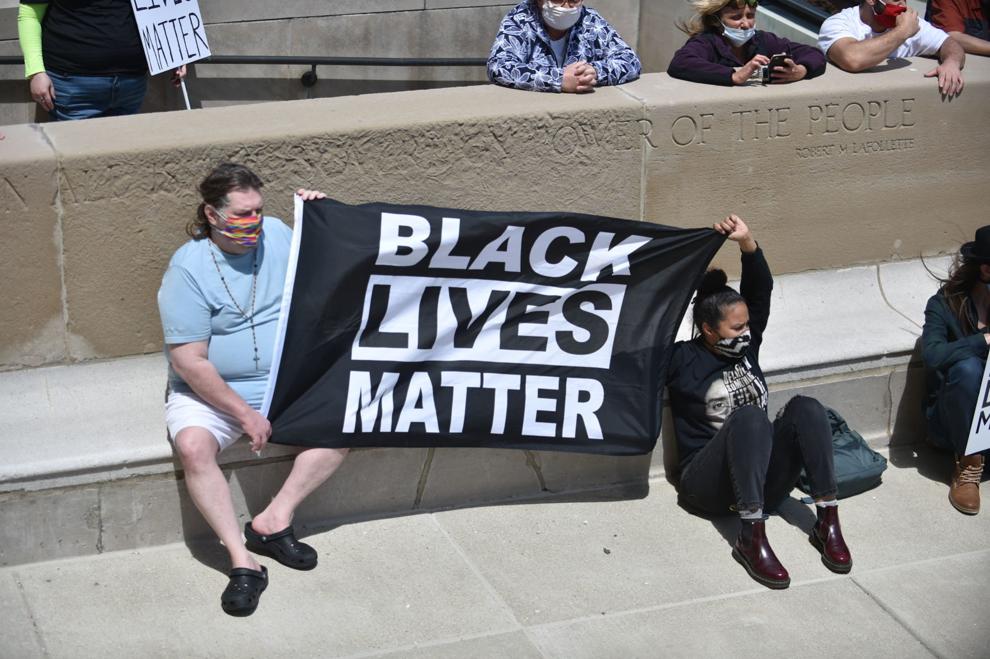 Many masks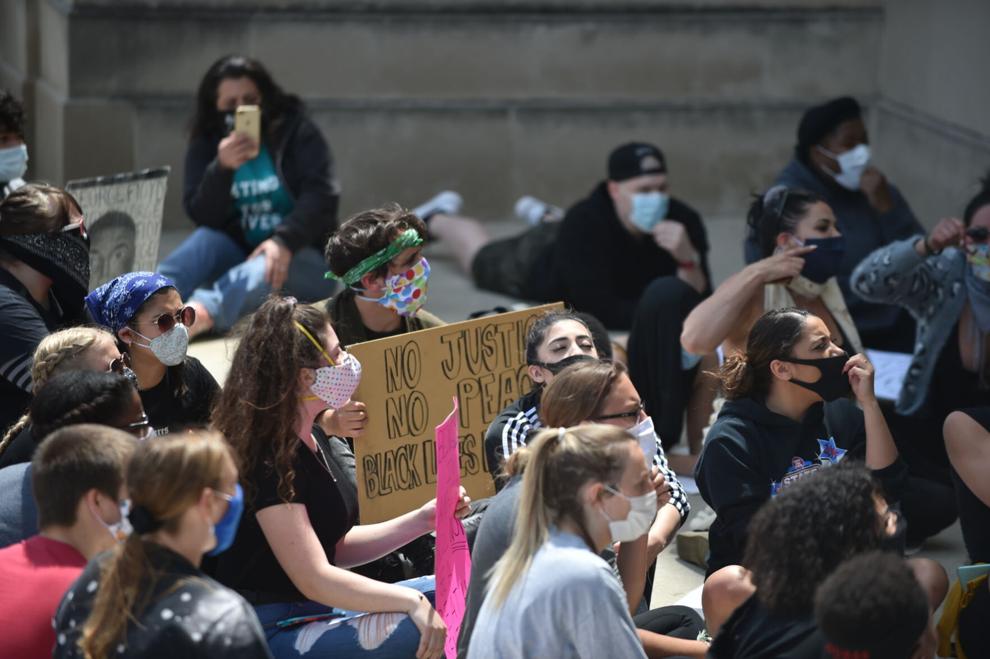 Liberty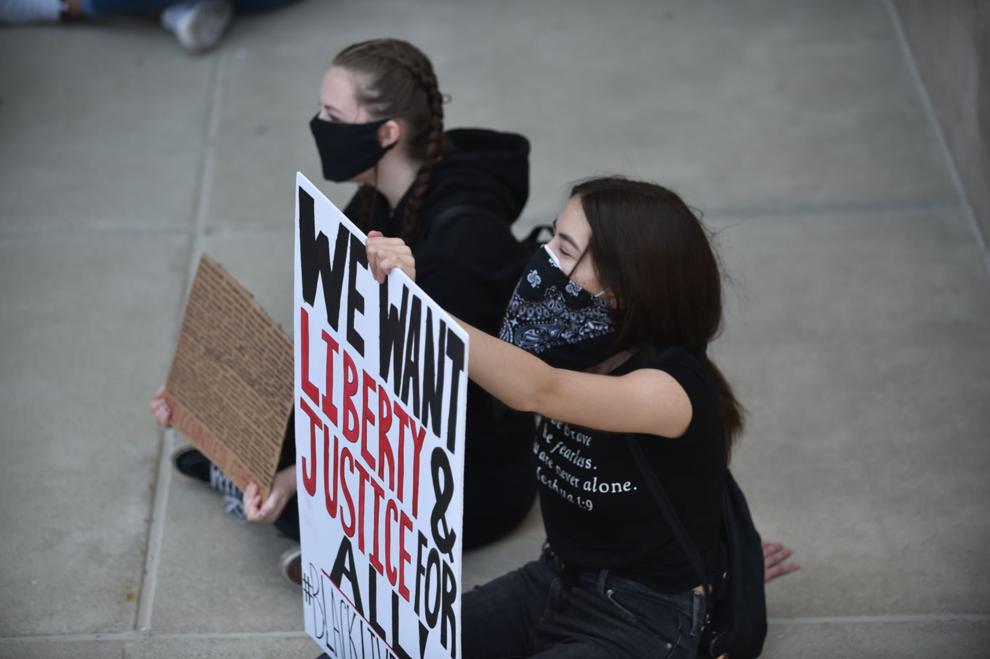 Tyrese and George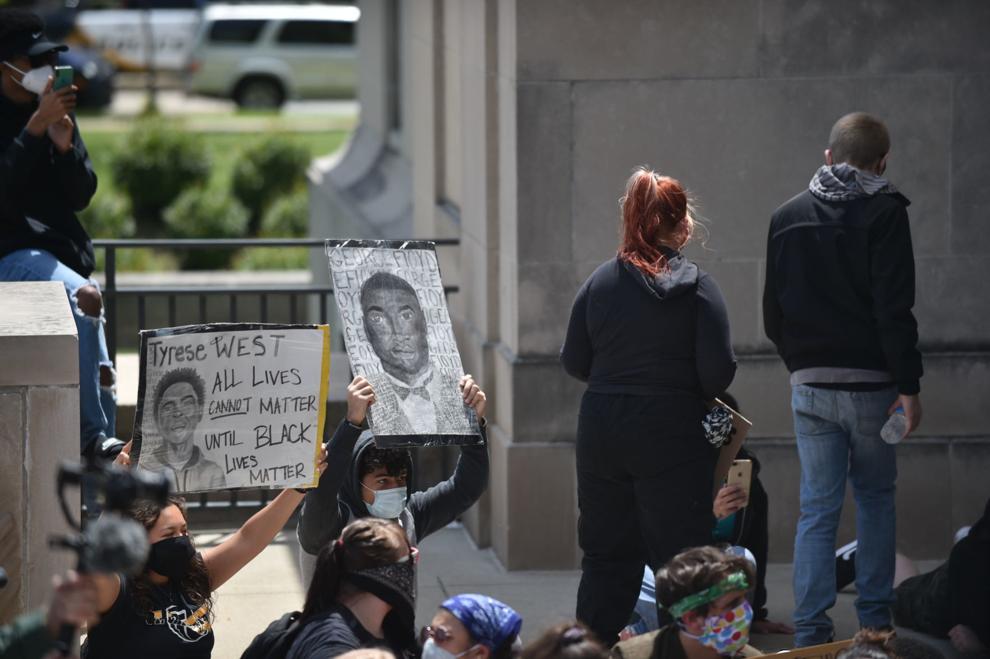 Monday's protest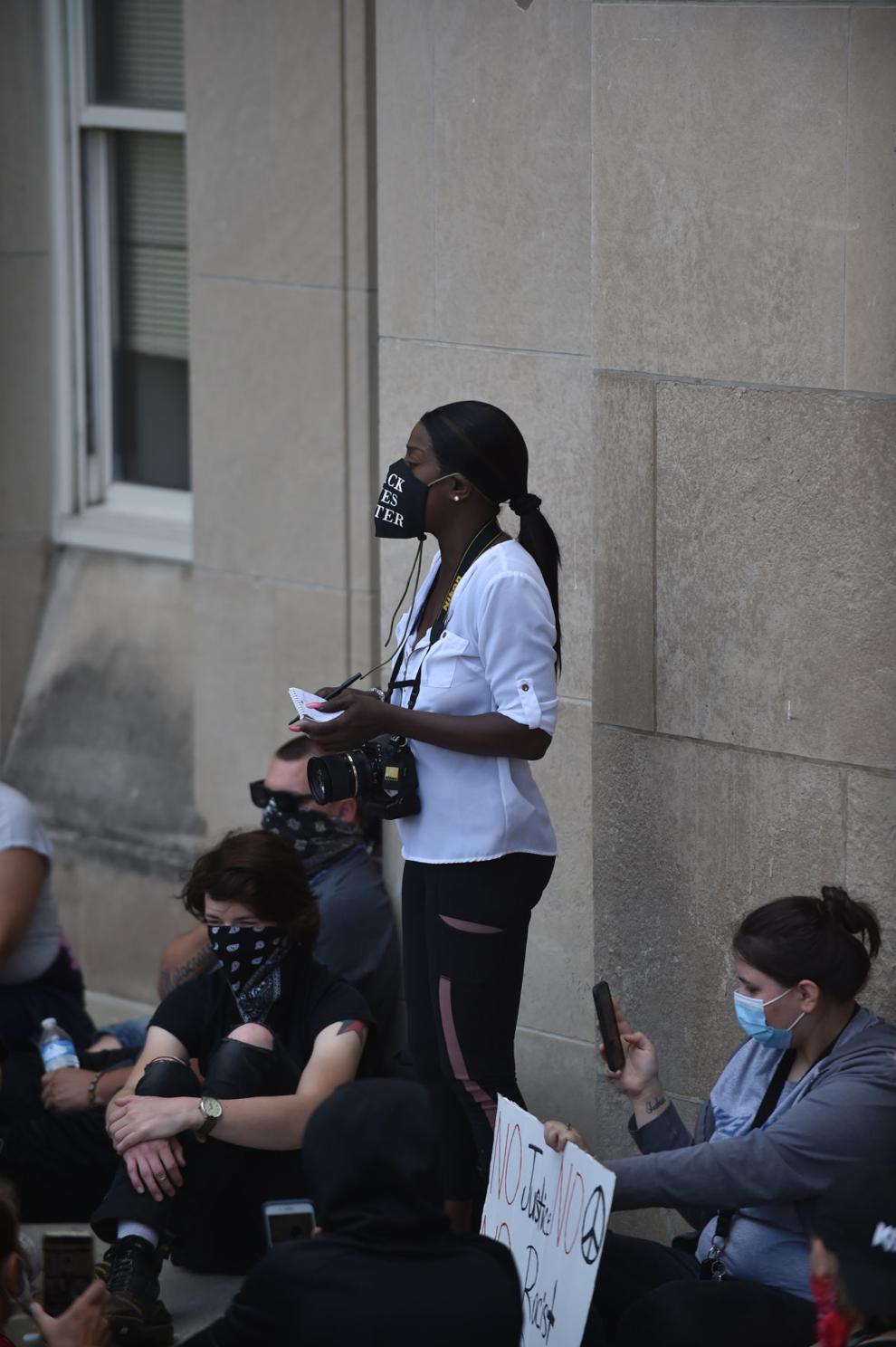 Marching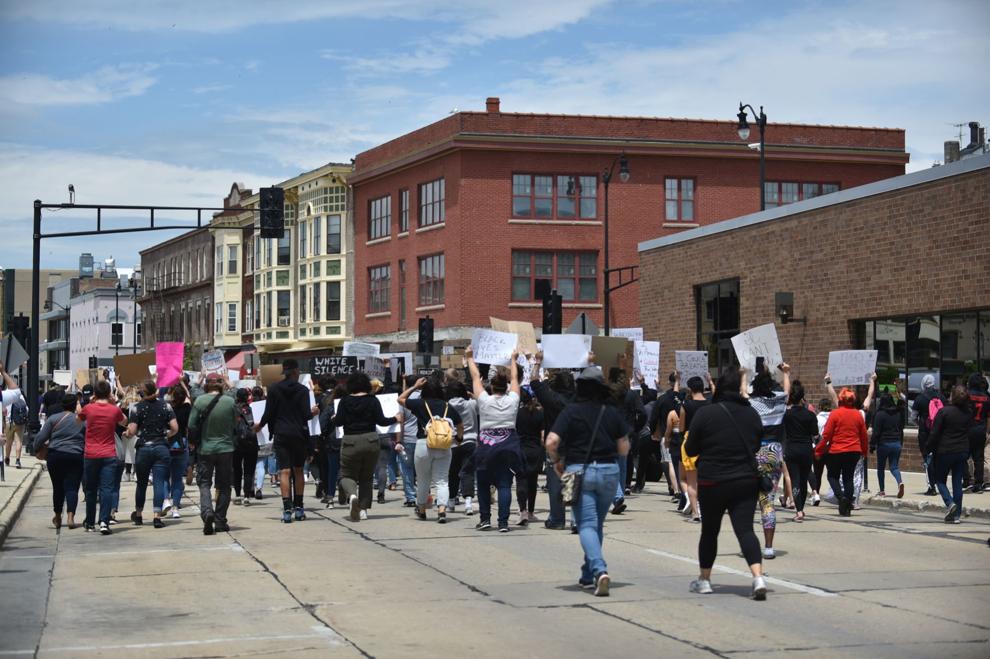 Monday's protest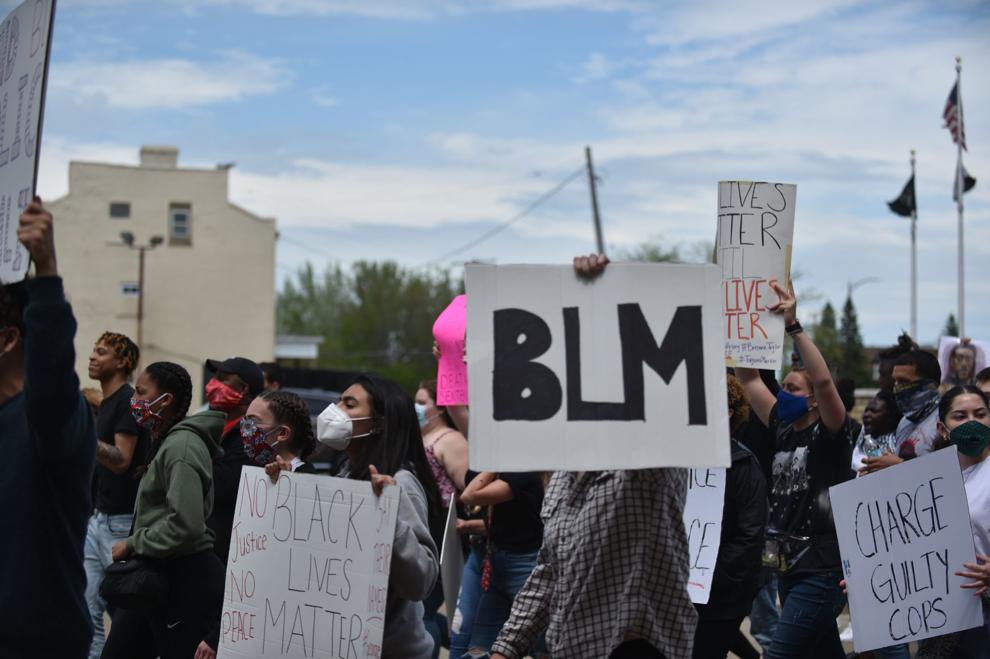 Police presence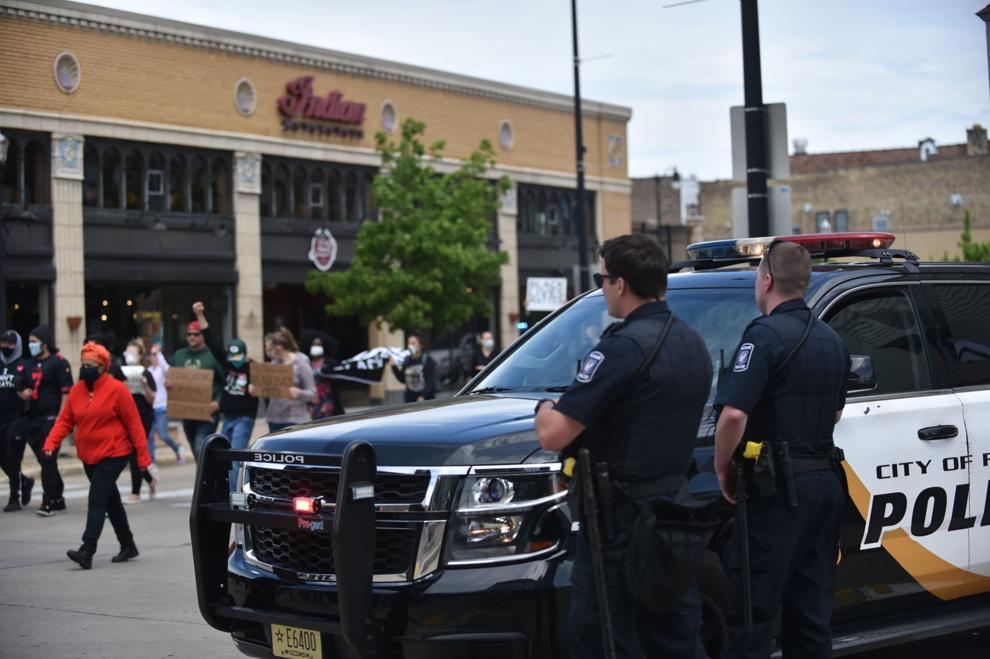 Monday's protest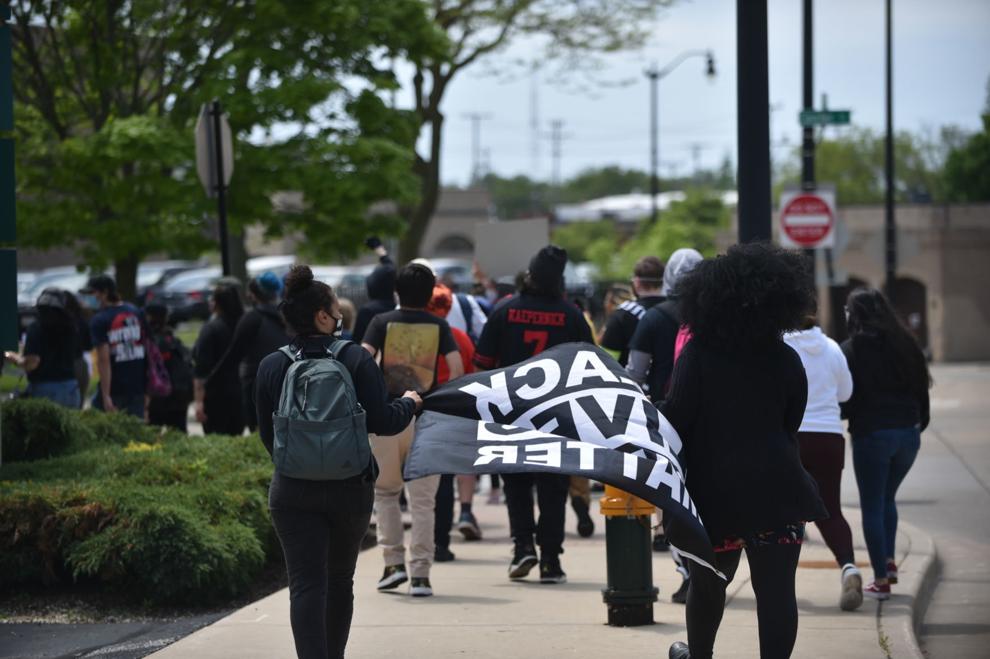 Stop killing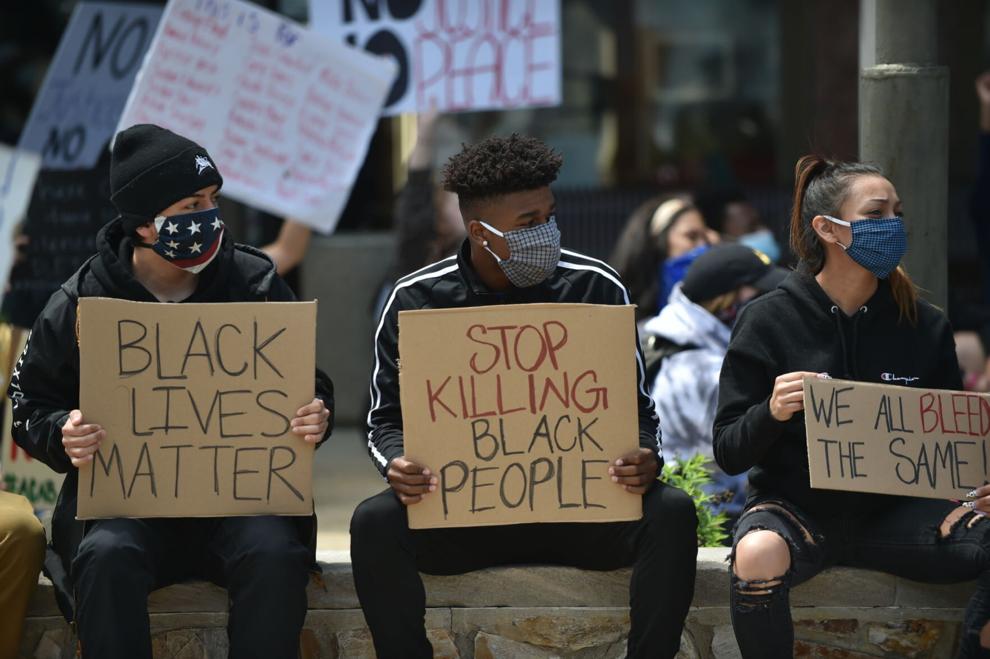 Who do I call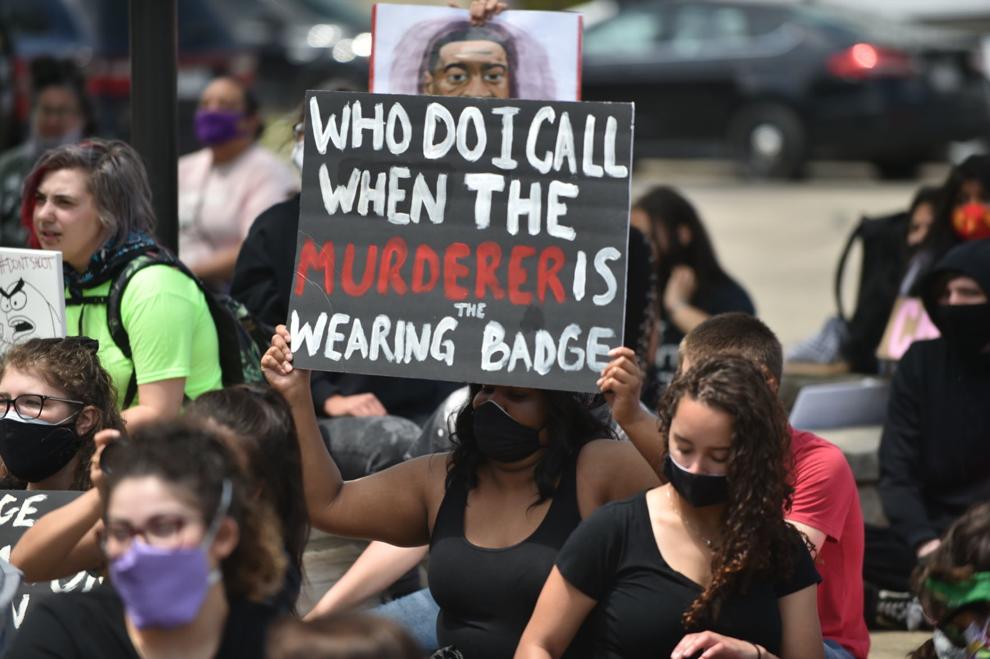 At Monday's protest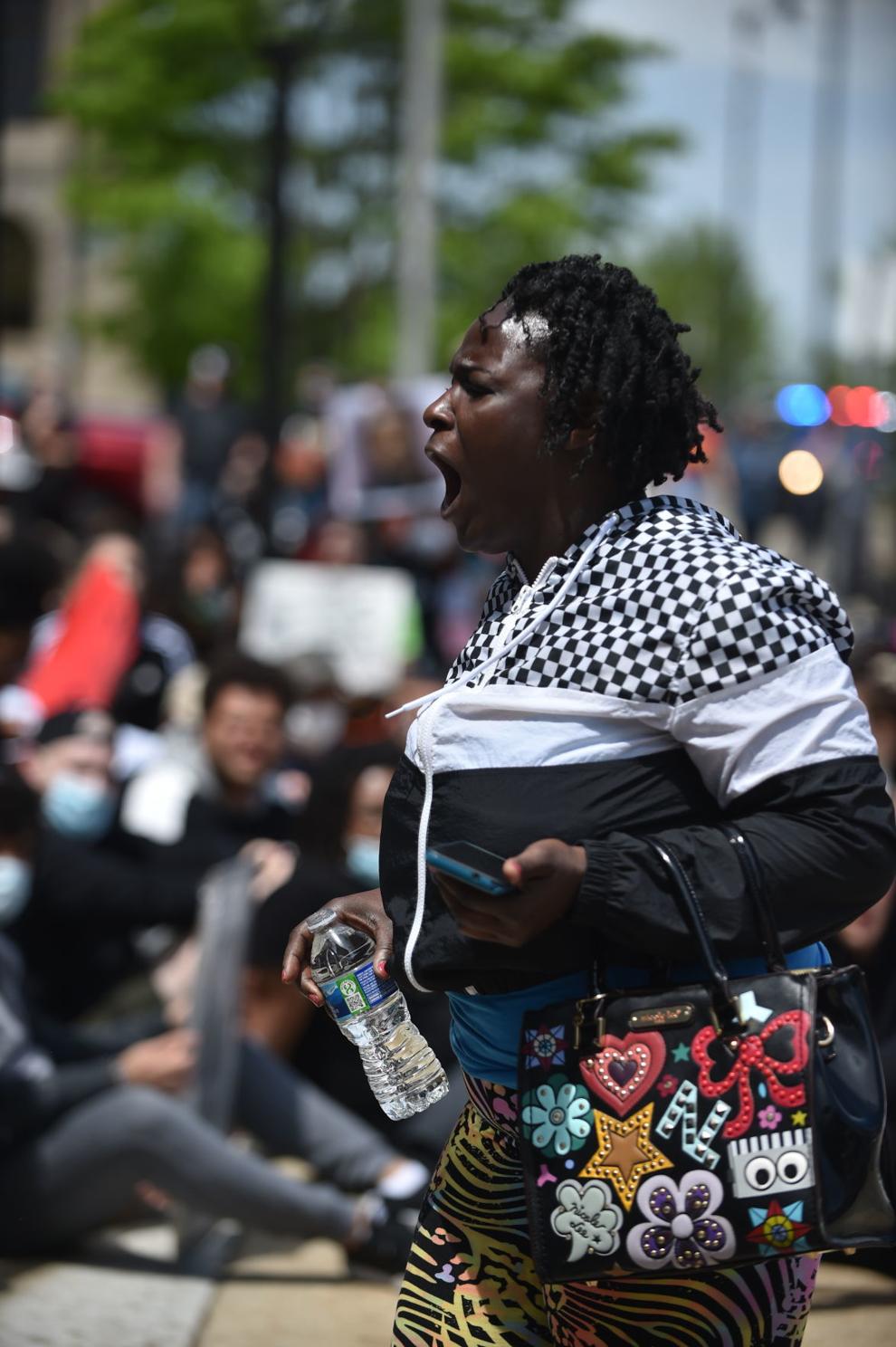 Say their names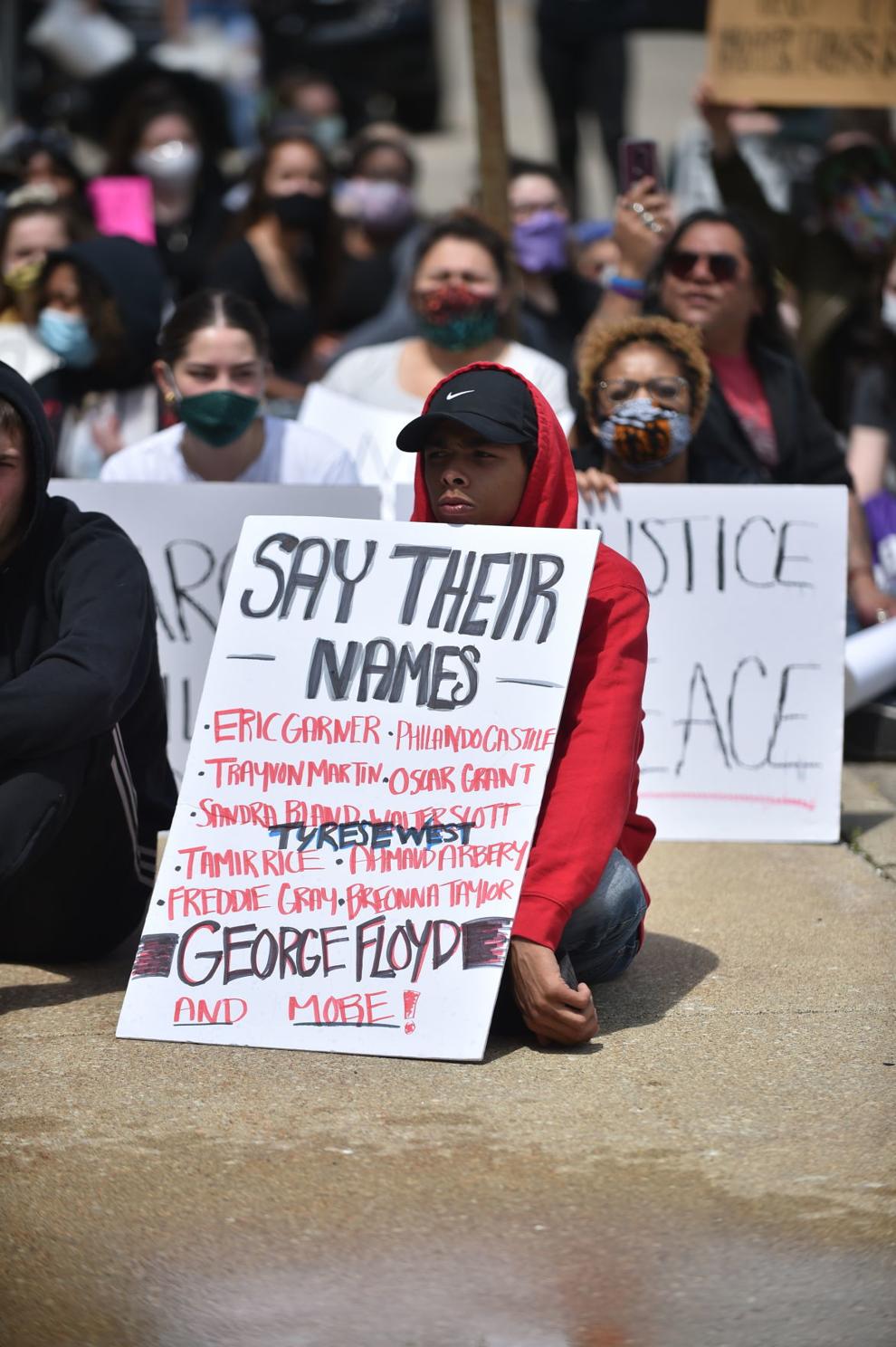 On Washington Ave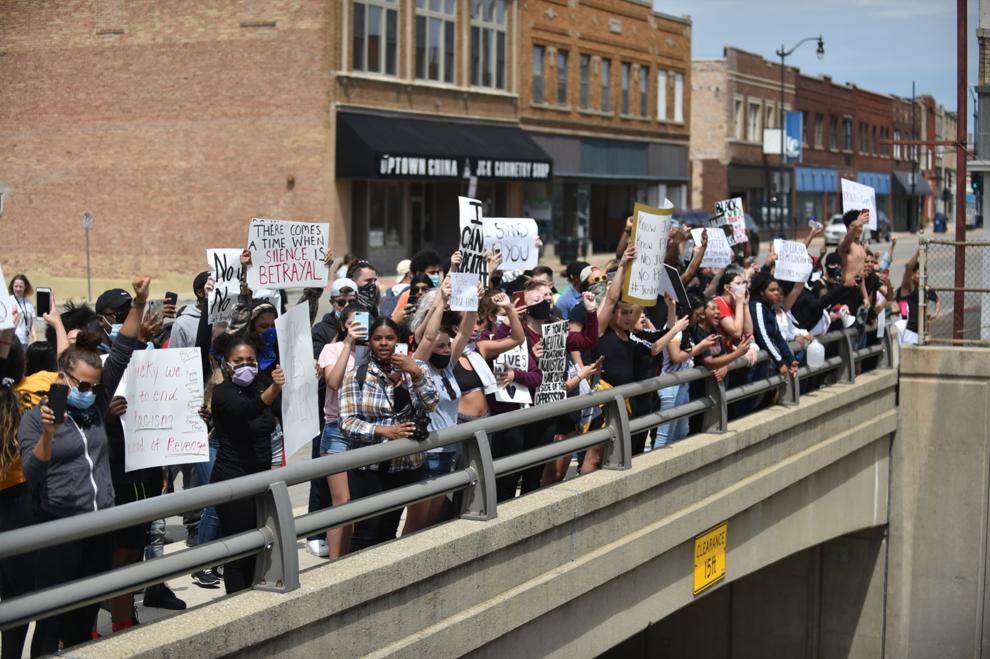 Police the police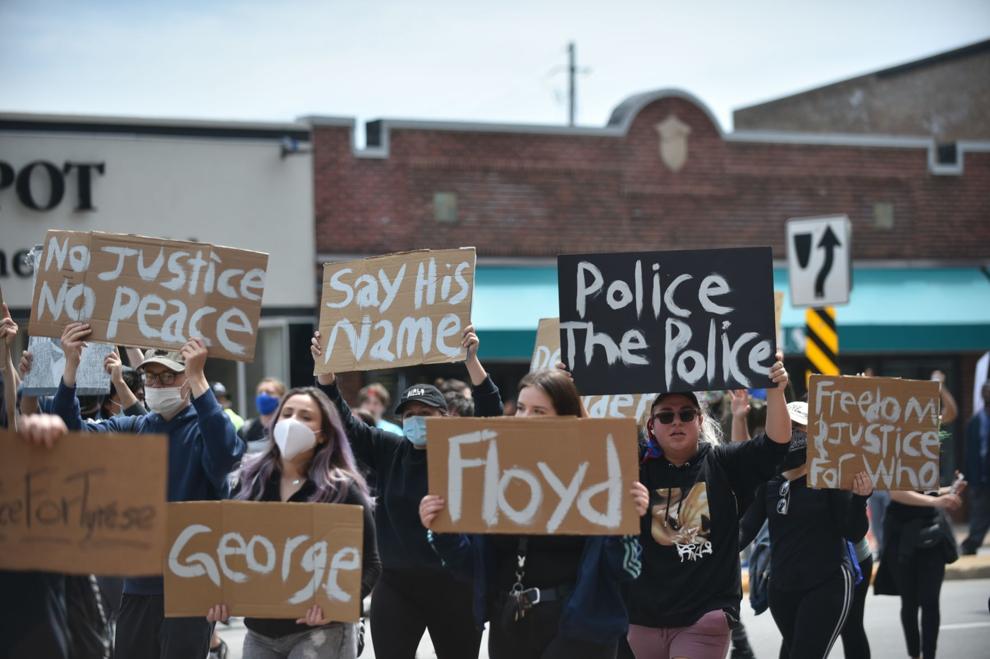 We will not be silenced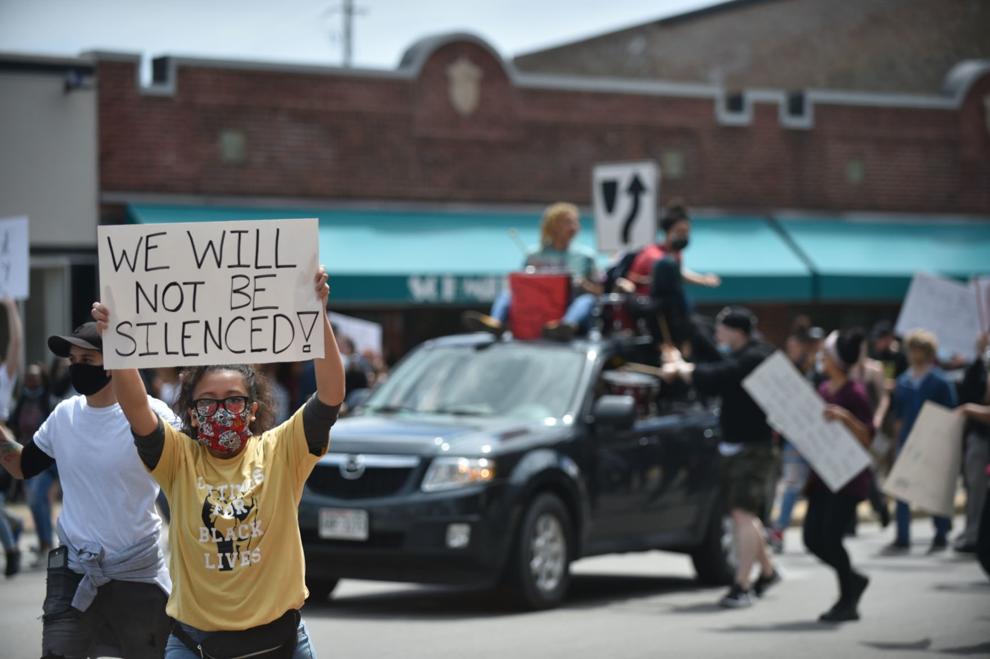 Olivia Owens (left) drums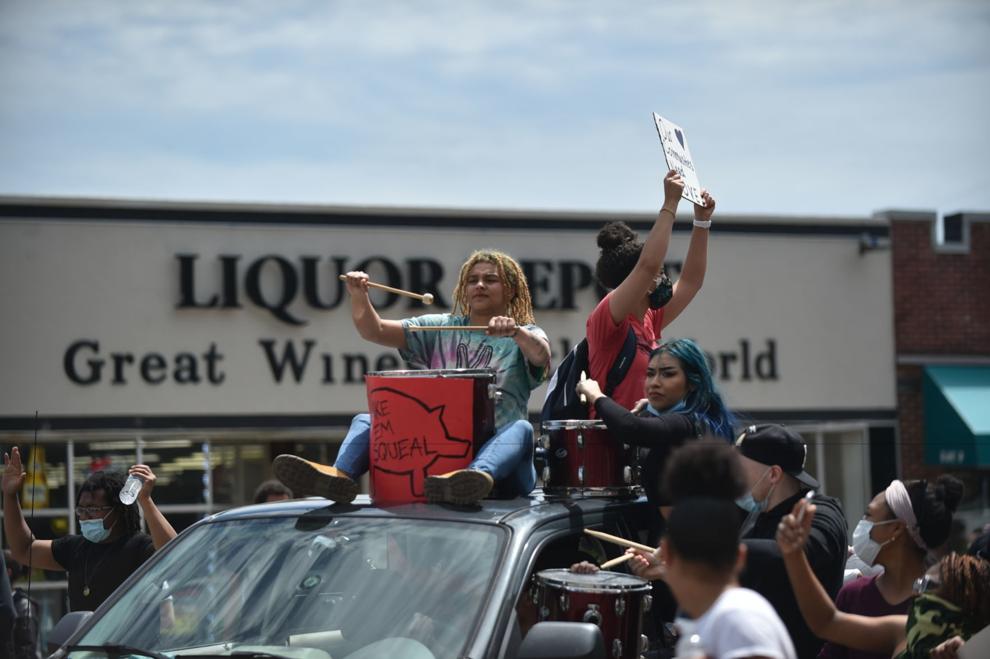 Olivia Owen (middle) drums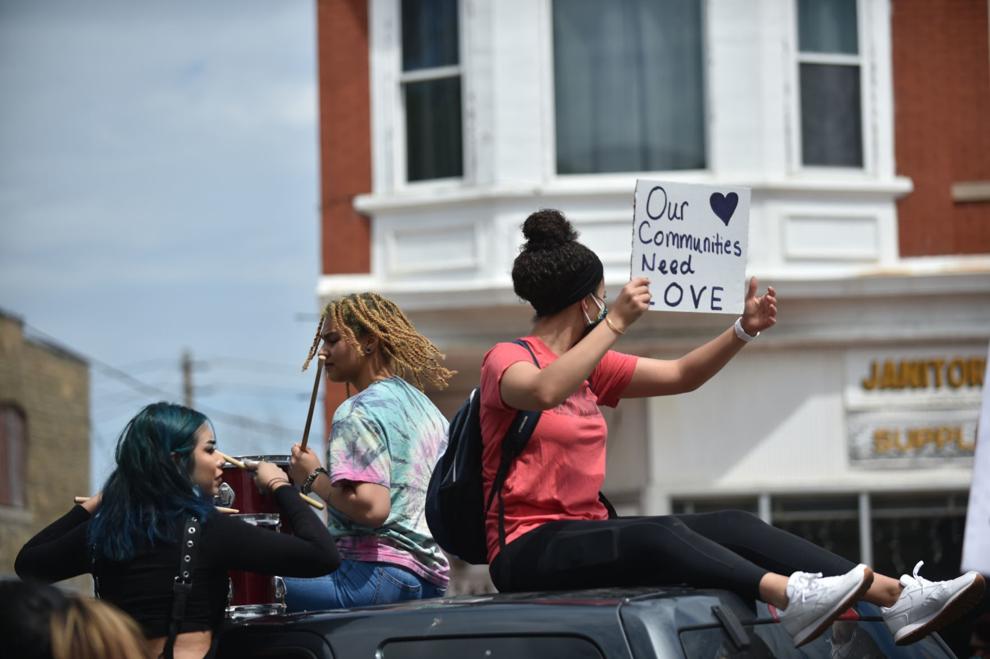 Flare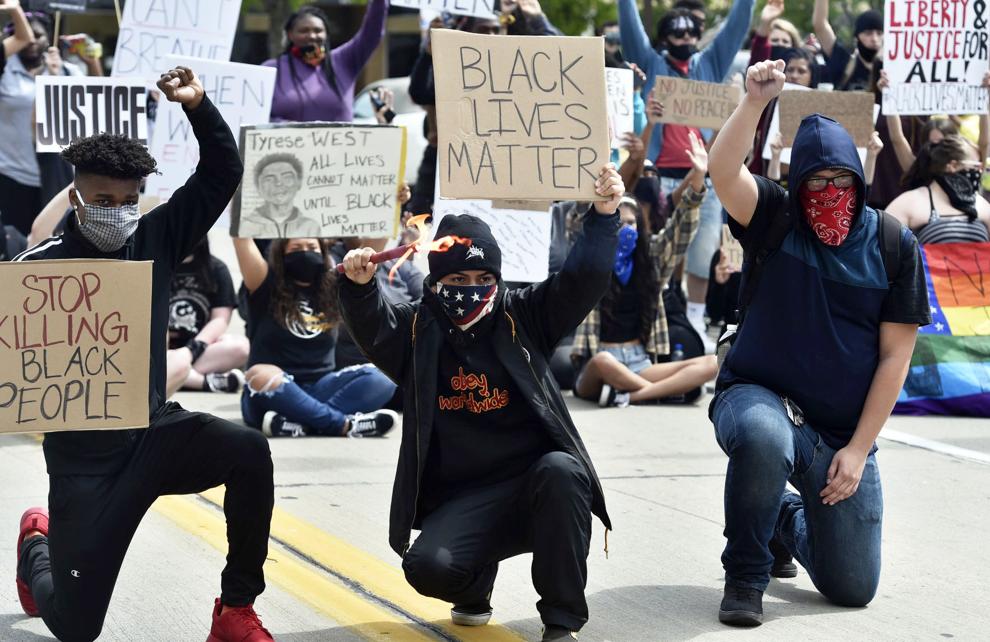 Hands up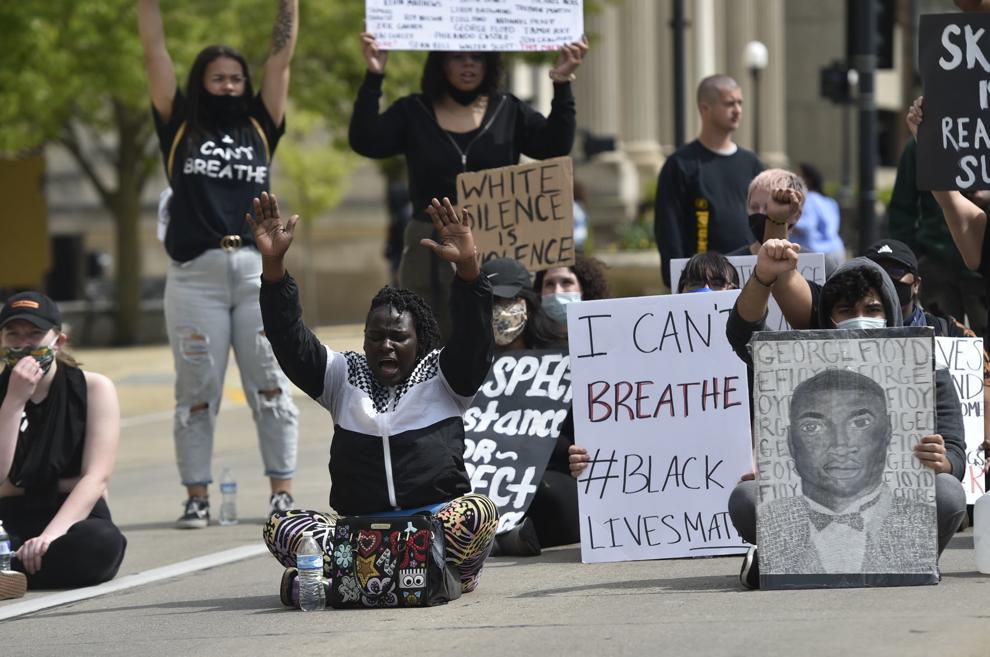 Marching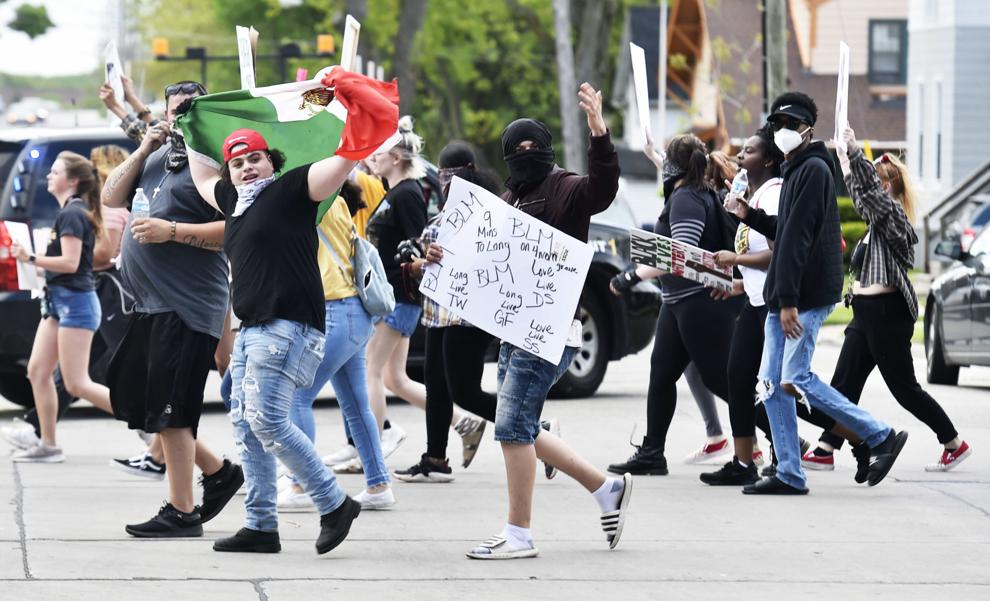 Antoine Gosa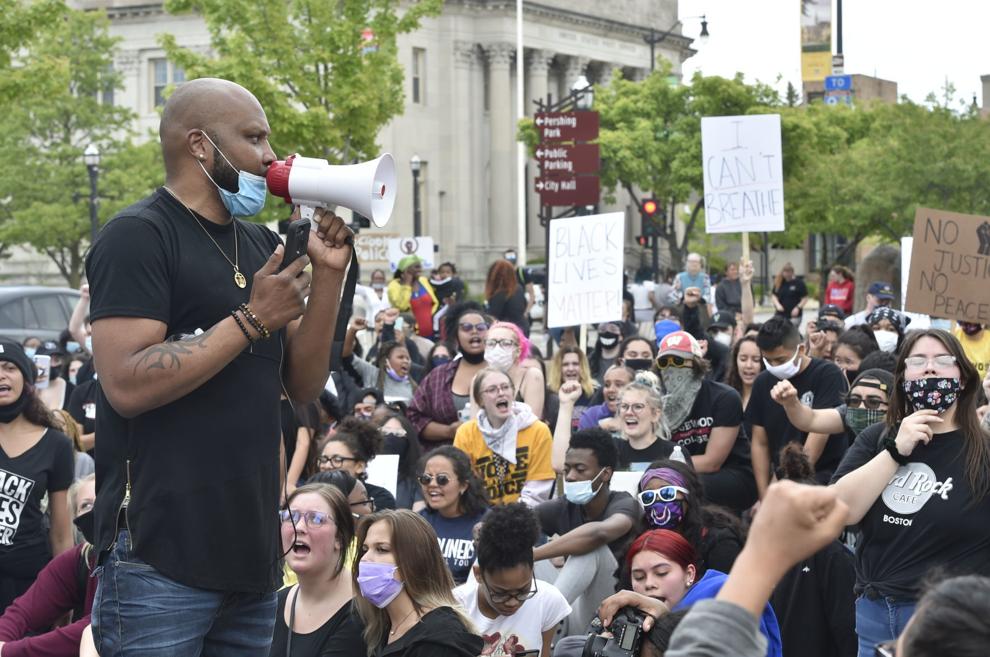 Sitting on 14th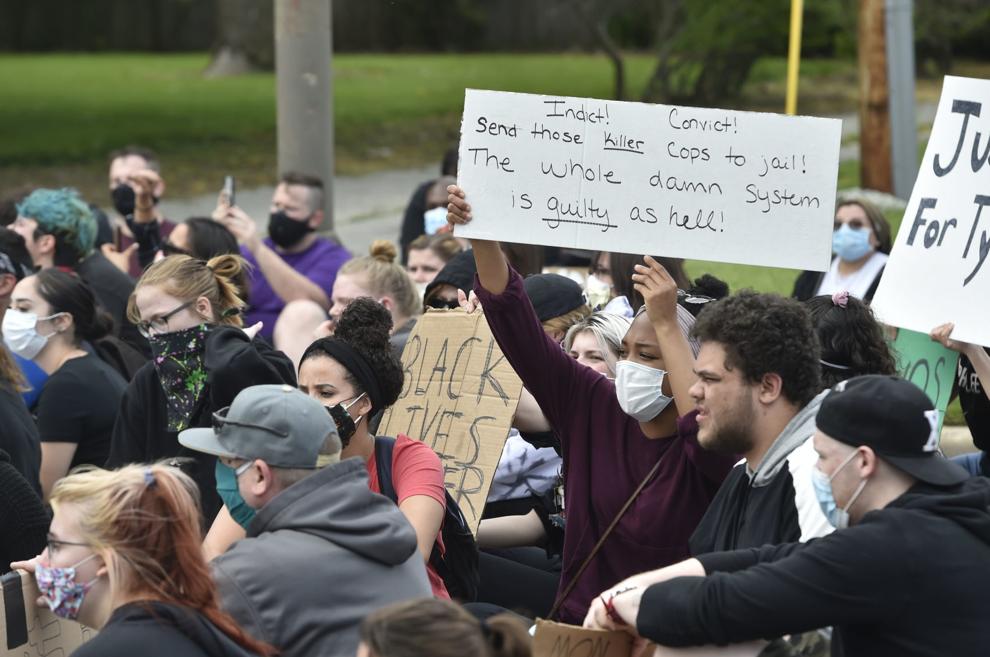 I can't breathe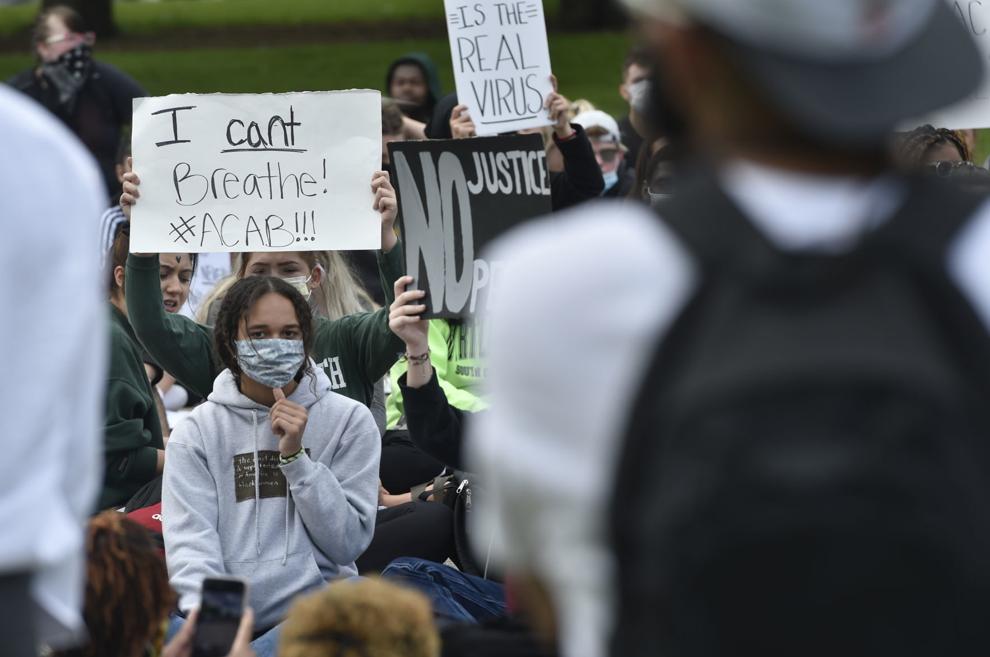 Sitting and clapping on 14th Street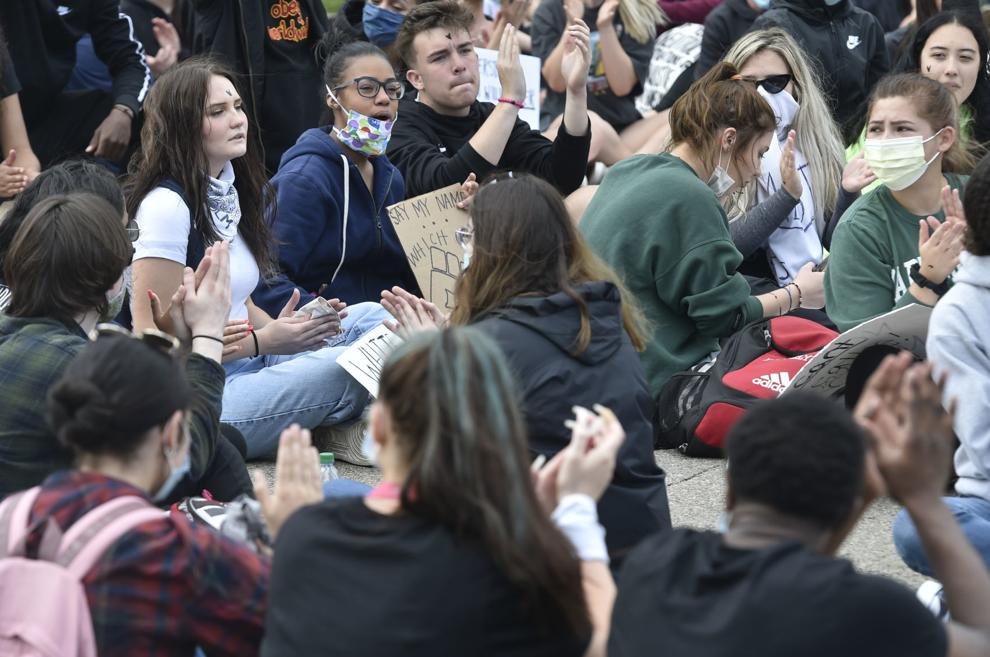 County Board Supervisor Nick Demske with a Black Lives Matter sign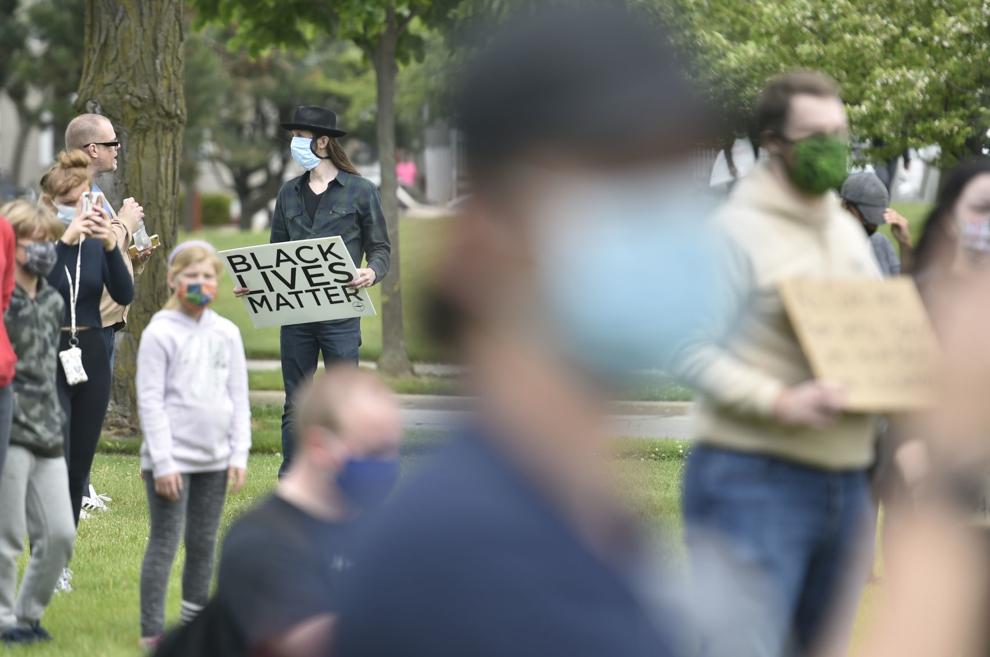 Filming the protest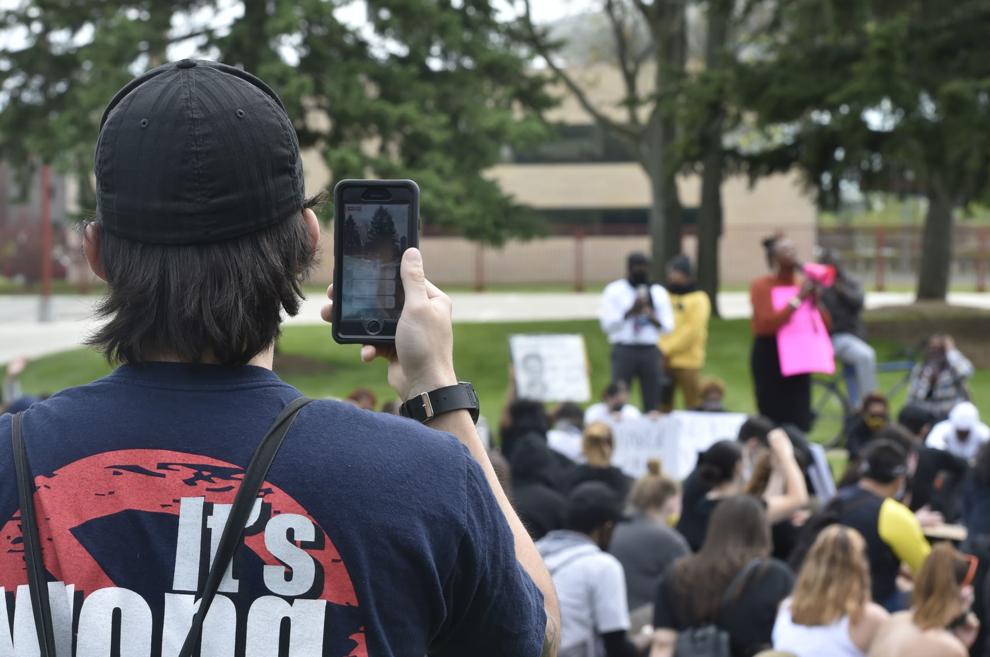 Police at the protest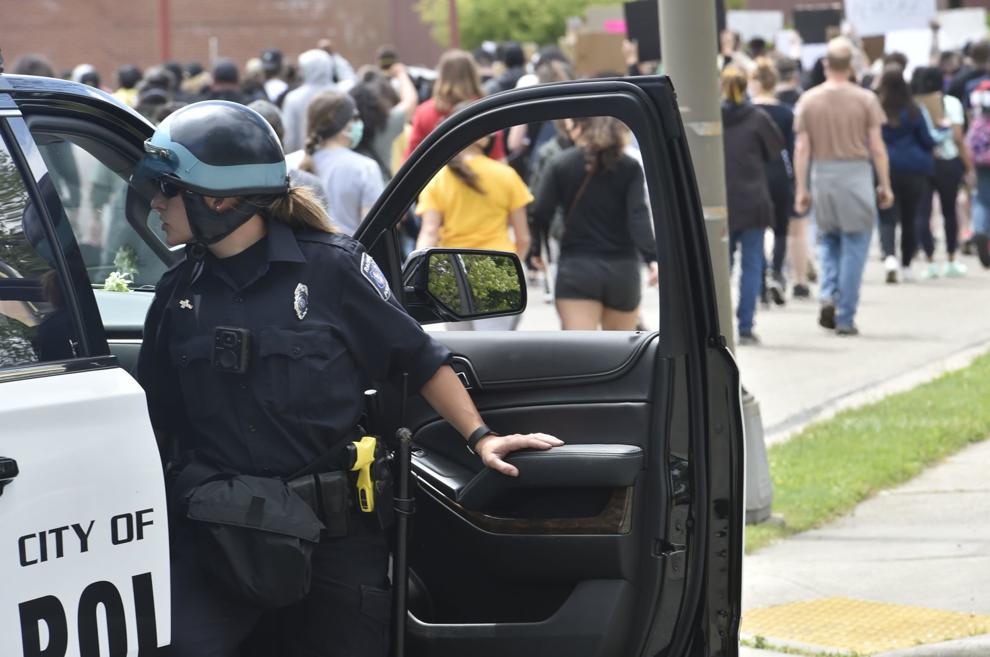 Young boys look on as marchers go down 14th Street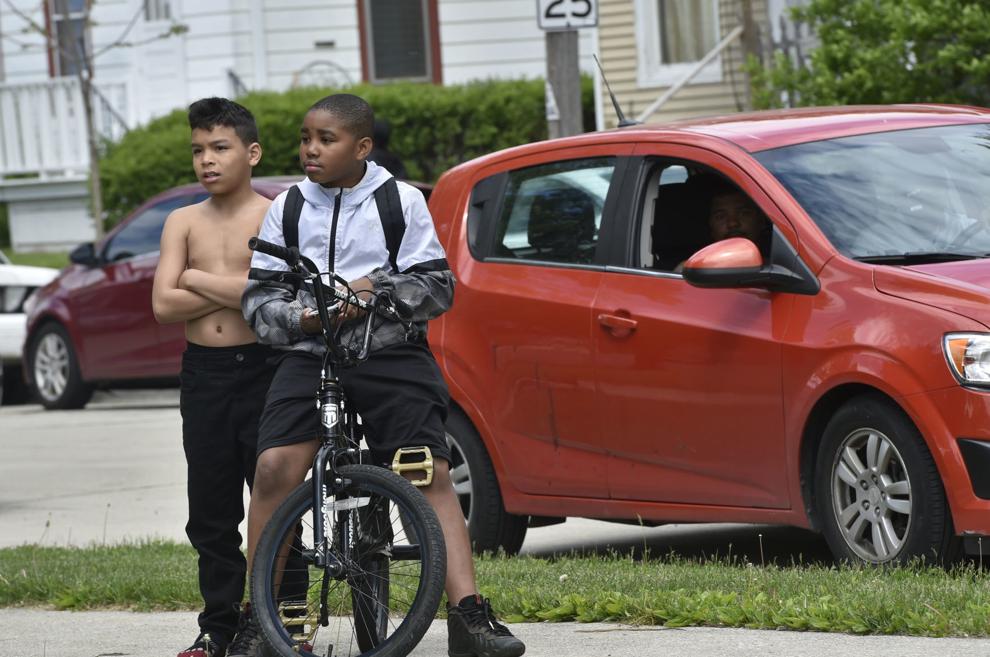 Dogs can march in protests too!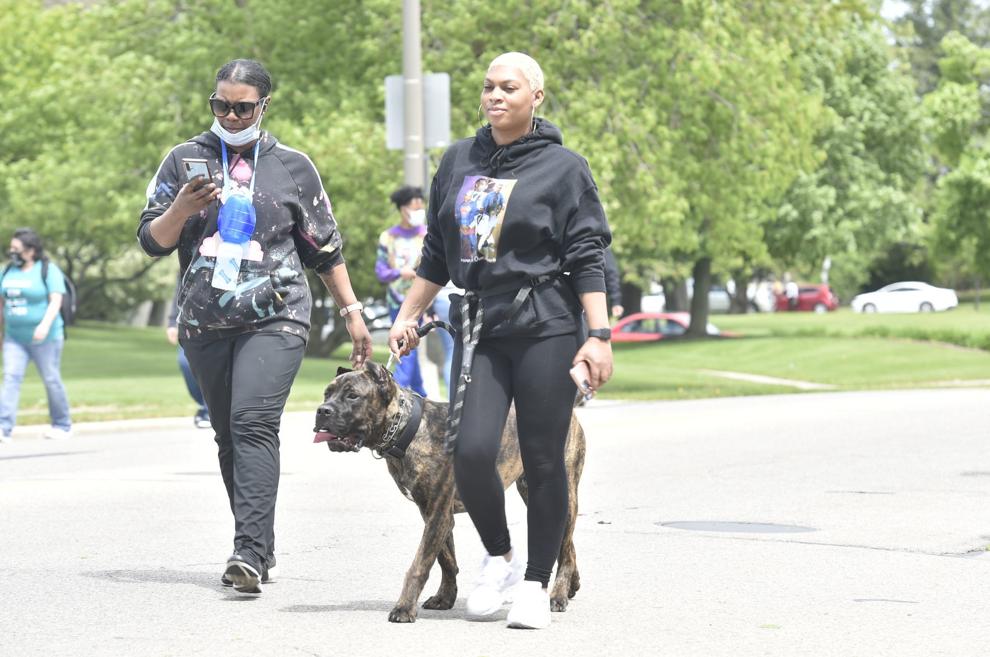 Police officers on scene
Construction workers look on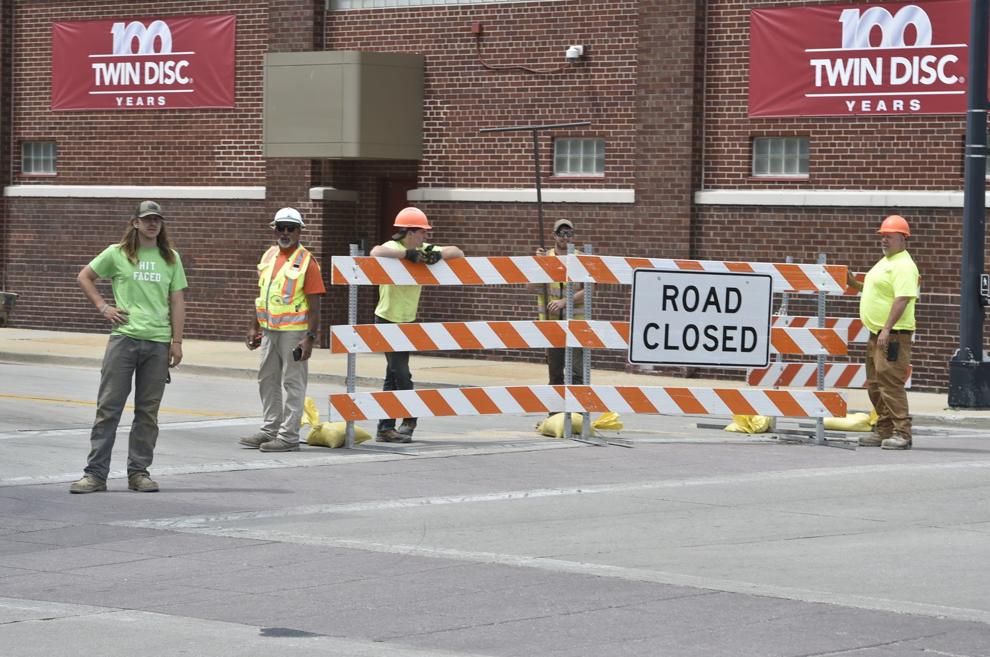 A young person poses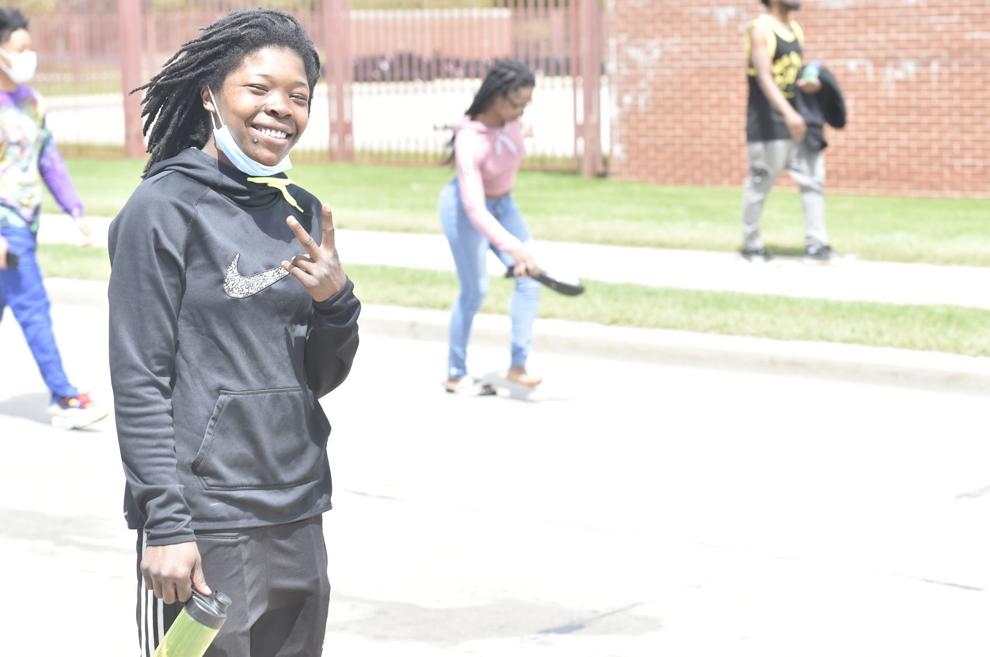 Blue overalls and Black Lives Matter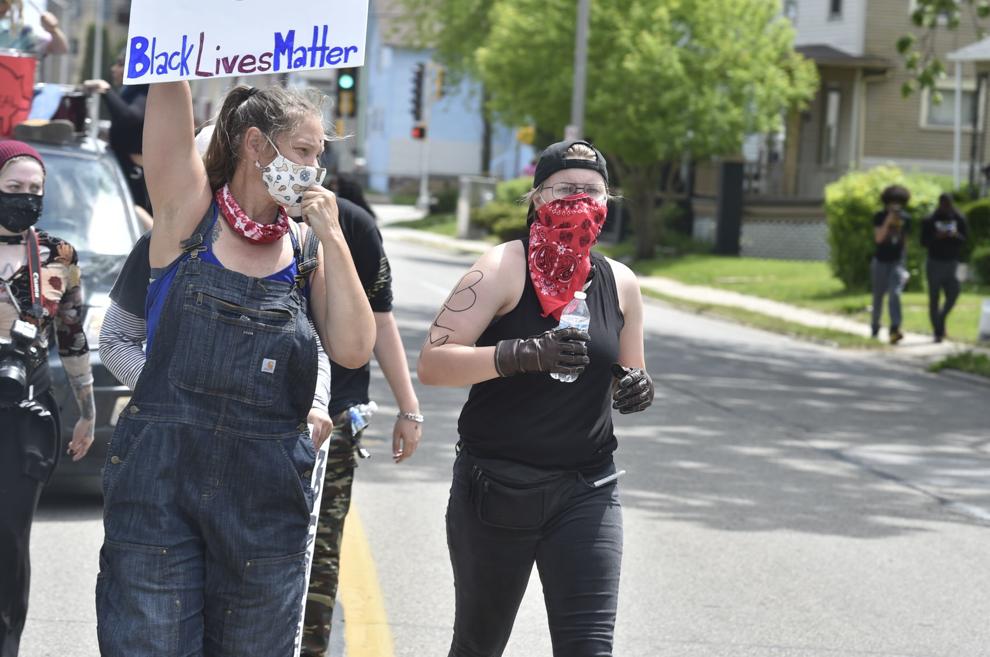 Protesting on Washington Avenue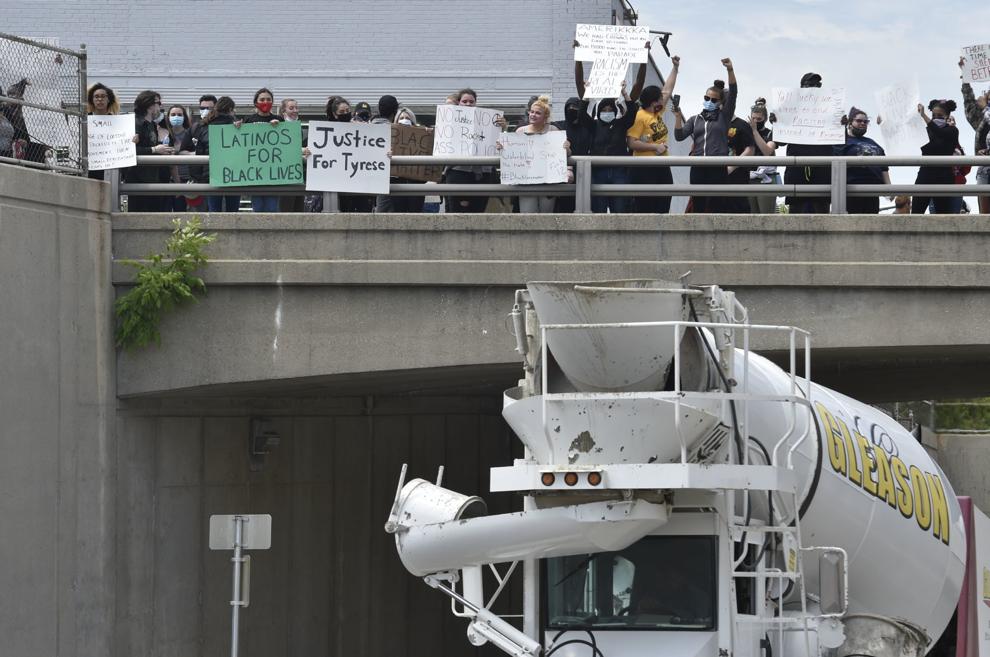 Filming protest from her window above Washington Avenue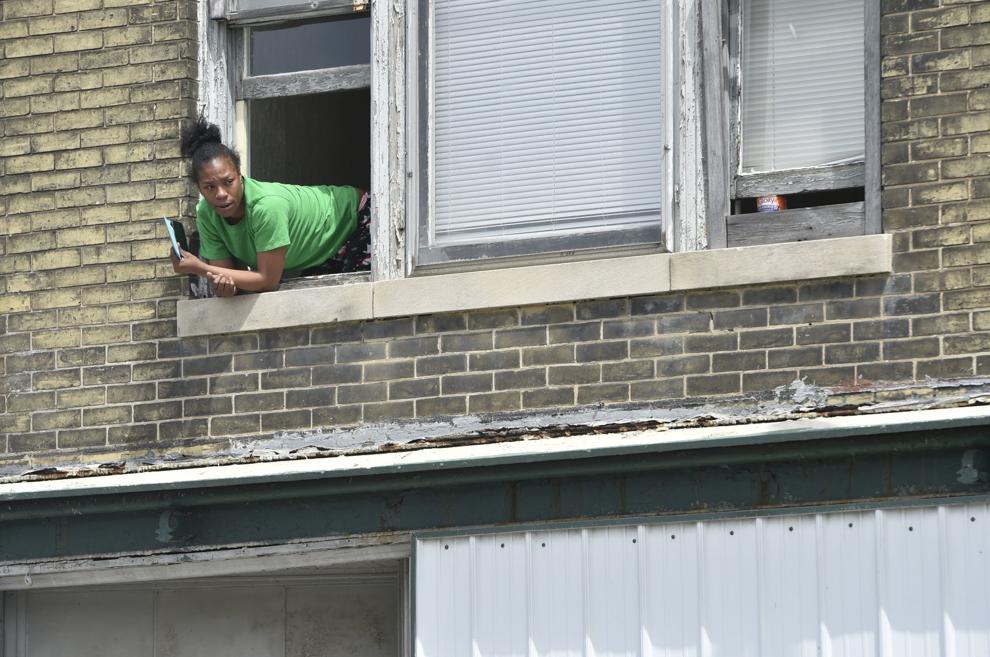 We can't breathe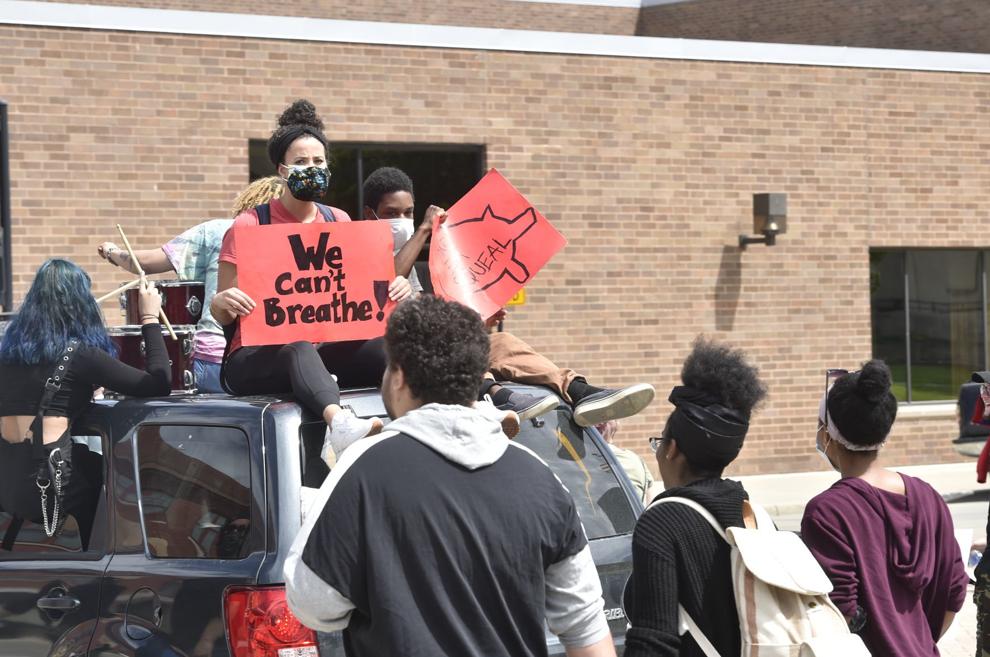 Marchers with their arms up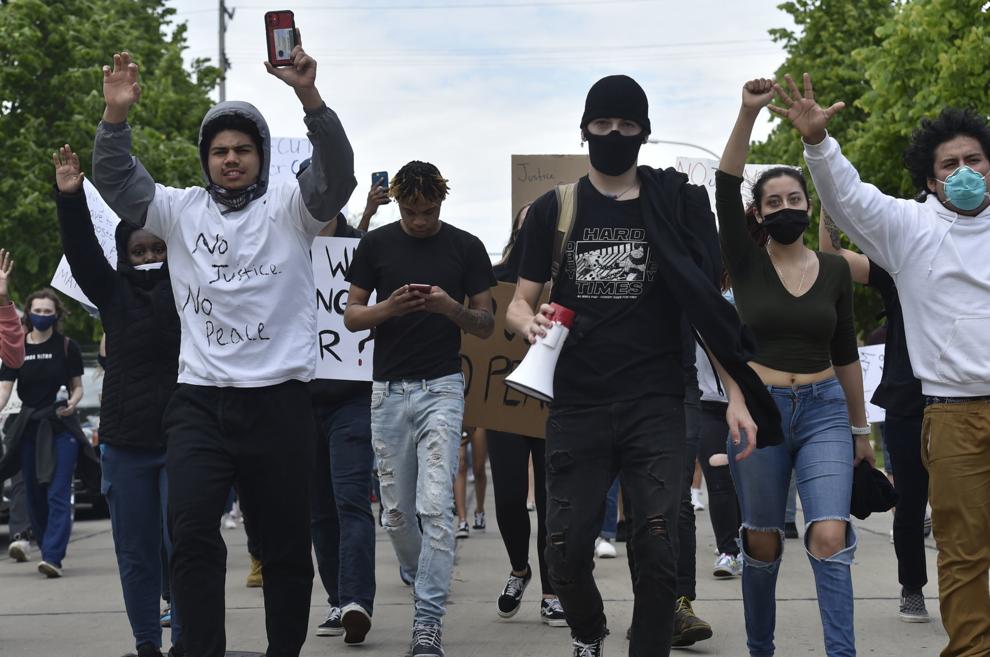 Adam Rogan of The Journal Times contributed to this report.