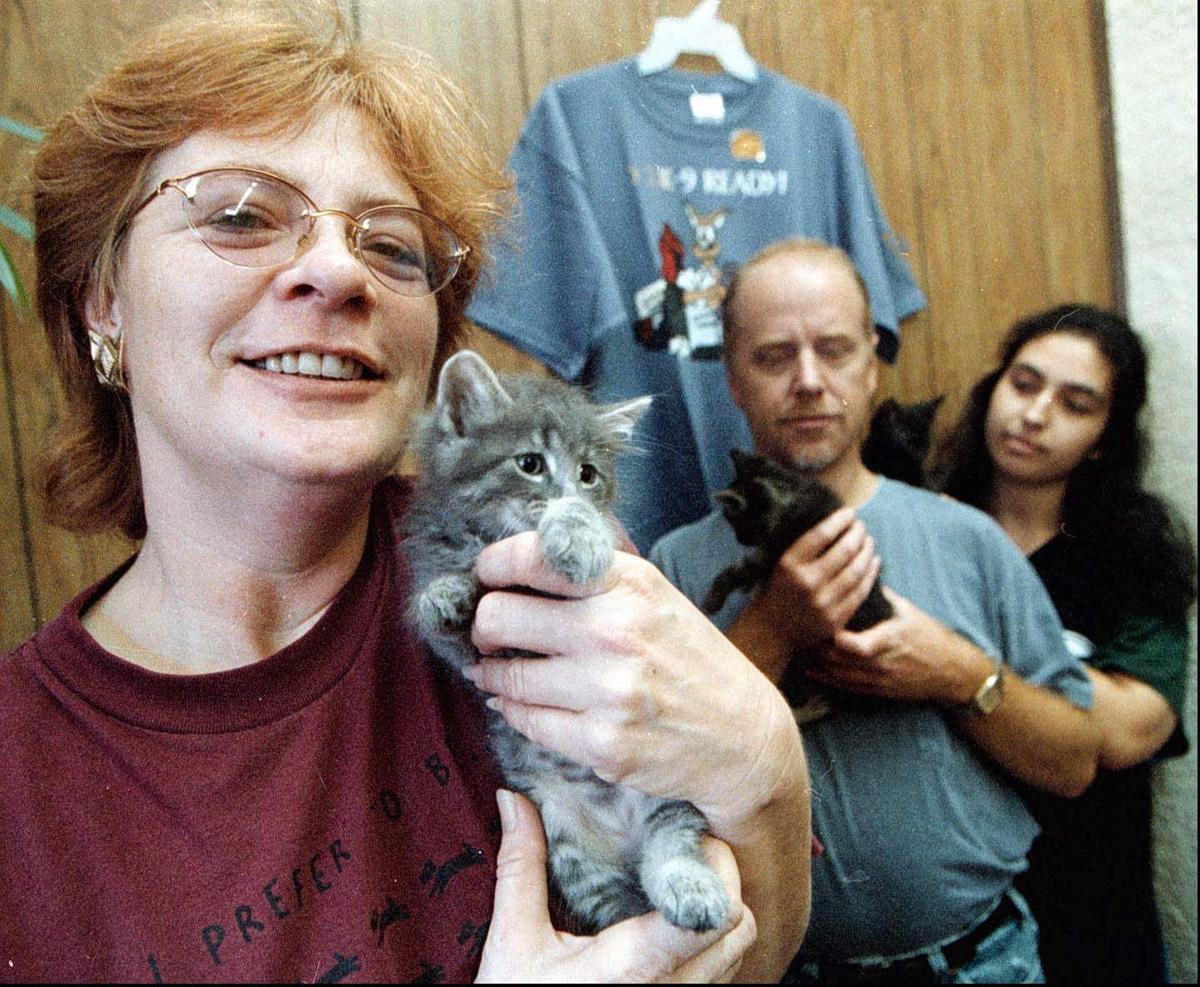 RACINE — Lynette "Lynn" Nielsen-Eeg helped to save thousands of animals after founding H.O.P.E Safehouse more than 30 years ago.
Nielsen-Eeg, 64, died of cancer on Wednesday.
Several of the volunteers who worked with her at H.O.P.E. spoke of her passion for helping animals as well as her compassion for people.
"She did a lot for animals, but she also did a lot for people," said longtime H.O.P.E volunteer Sarah Hempel.
H.O.P.E Safehouse, 1911 Taylor Ave., is a nonprofit run by volunteers that's dedicated to the re-socialization of lost, injured, neglected and abandoned pets. It takes in those animals, provides them with medical care and finds them new homes.
H.O.P.E sometimes got flak from the public for rescuing animals from kill shelters in the South before animals in Racine County. Hempel said Nielsen-Eeg did this because some of those shelters were putting down 20 dogs a day, while locally the euthanasia rate is low. Hempel said Nielsen felt not only for the animals, but for the workers in those shelters who had to put the animals down. Sometimes H.O.P.E would take all 20 dogs set to be euthanized in a day.
One of the Safehouse's biggest accomplishments was rescuing more than 300 animals after Hurricane Katrina devastated parts of Louisiana, Mississippi and Alabama in 2005. Volunteers drove to the affected areas and pulled some of the animals directly from the floodwater, Hempel said.
Friendships
Samantha Kupper, now 32, started volunteering at H.O.P.E when she was 13.
Kupper said Nielsen-Eeg was sometimes the voice of reason, and sometimes the one urging them to jump into a chaotic situation, such as rescuing 20 or 50 dogs at once.
Kupper said the two became friends over the years.
"She was a listening ear," Kupper said. "She gave advice when you didn't want it, but you needed it."
J.J. Austin has been volunteering at H.O.P.E. since soon after Nielsen-Eeg created it more than 30 years ago and also became friends with the founder.
Austin said that Nielsen-Eeg went above and beyond what most would do to help a dog or cat.
"She would tread where angels feared to go," Austin said.
Once, Austin said, a stray dog led Nielsen-Eeg and another volunteer into a bad neighborhood somewhere in Texas. They caught the dog, but feared they might not get out of the area themselves.
Nielsen-Eeg would develop grandiose ideas and make them happen, Austin said.
"She was fearless in her path to helping animals," Austin said.
Austin said she'll miss her conversations with Nielsen-Eeg most. They would talk about the trials and tribulations of daily life, vent and sometimes end up laughing at the insignificance of their frustrations.
Austin described Nielsen-Eeg as strong, determined and a fighter.
Hempel spoke of her upbeat attitude.
"We'll miss her spirit," Hempel said. "We all looked forward to spending time with her."
Family
Nielsen-Eeg married Jonathan Eeg on Sept. 10, 1988. In addition to being vice president of H.O.P.E., she owned and operated Speed Textile, also at 1911 Taylor Avenue, for more than 43 years.
She had two step-daughters, Jennifer Elster and Nicole Singstock, as well as two grandchildren.
A post on H.O.P.E's Facebook page made Thursday, informing its followers of the founder's death elicited more than 100 comments thanking Nielsen-Eeg for her work and expressing grief at her death.
Many posted photos of animals they adopted through H.O.P.E.
"Life was always interesting with Lynn around," Austin said. "She will be missed."
A service of remembrance will begin at 11:30 a.m. Wednesday at Draeger-Langendorf Funeral Home & Crematory, 4600 County Line Road.
Visitation will also be at Draeger-Langendorf Funeral Home & Crematory on Wednesday, from 9:30 a.m. until the time of the service.
Nielsen-Eeg requested that no flowers be sent. Instead, she asked that memorials be directed to H.O.P.E. Safehouse.