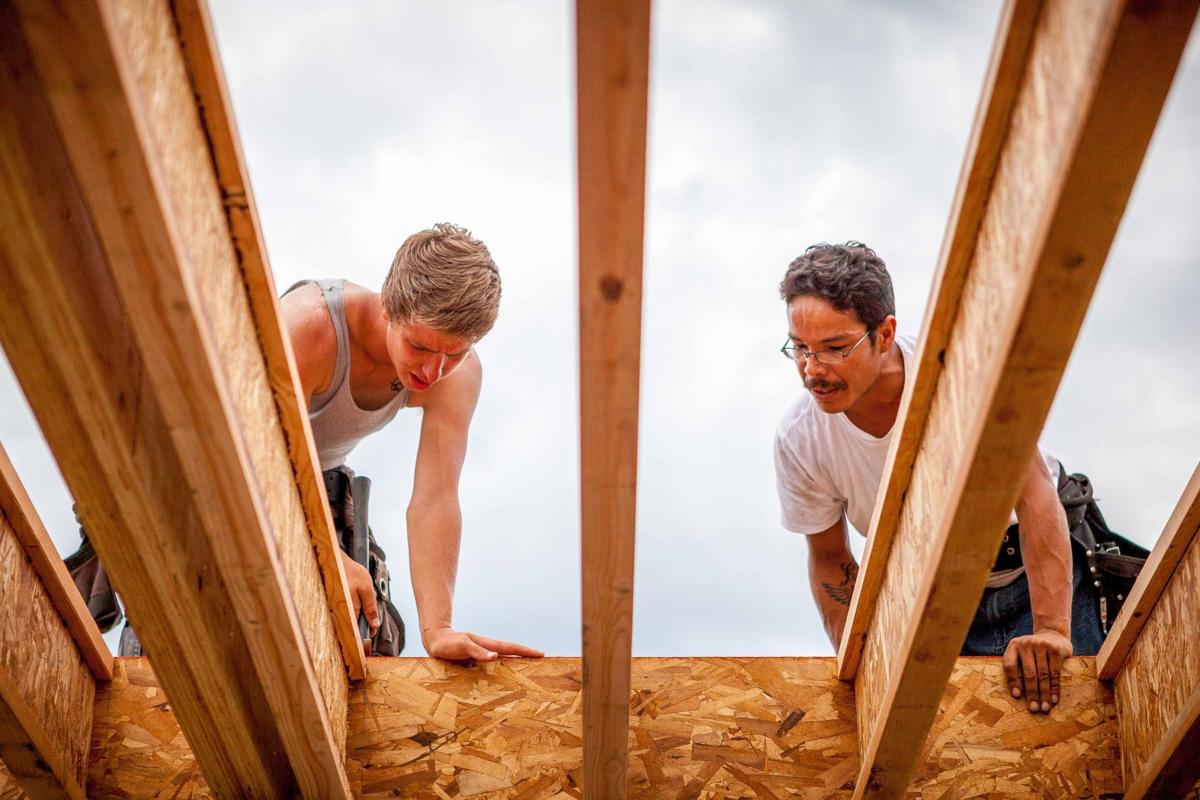 RACINE COUNTY — Along with the swell of economic growth since the Great Recession, the Wisconsin population is growing too, although the rate of it is slowing according to new data from the U.S. Census Bureau.
Dane County has been at the center of it, with a massive 54,000 people added between April 2010 and July 2018.
The state added about 126,000 residents in that same time frame, an increase of 2.22%, up to 5,814,000.
RACINE — The Smart Cities Council has chosen the City of Racine as one of the five winners of its Smart Cities Readiness Challenge, the counci…
Racine County's growth has been much more modest, with 1,156 people added since April 2010, a 0.59% increase. The new total population is 196,584.
The biggest spike came between 2016 and 2017, with 1,061 new residents arriving in just 12 months.
"We expect to continue growing in the coming years, and our priority is on growing in a sustainable and responsible way. That's why we organized a housing summit and transportation task force, led talks on expanding water and sewer infrastructure, worked with WisDOT on upgrading roads, and made other efforts to bring municipalities together to address the challenges and opportunities of growth," Racine County Executive Jonathan Delagrave said in a statement. "It's a good problem to have and we'll continue working to make Racine County a destination for residents and businesses."
Milwaukee County hasn't changed much. The state's most populous county has grown by just 465 people, a change of fewer than half a percentage point. In the past year alone it has lost 2,400 residents.
Kenosha County ranks 10th out of Wisconsin's 72 counties in terms of growth, attracting another 2,866 people.
As a whole, the United States' population increased by 5.79%, from 309.3 million people up to 327.2 million, between April 2010 and July 2018.
A statewide look
Since the beginning of the decade, just more than half of Wisconsin's 72 counties have grown — adding a collective 146,758 residents. The rest — largely rural counties in the northern part of the state — saw a combined decline of 19,472.
You have free articles remaining.
This has been typical in post-Great Recession Wisconsin, with populations in urban areas growing and rural areas shrinking.
Marinette County, which now has fewer than 40,500 people, lost 1,315 in the past year. Manitowoc County, which had more than 80,000 as recently as 2013, is down to 79,074. It lost 2,368 people in 2017-18, the biggest single drop in the state.
But things may be looking up for some areas.
David Egan-Robertson, a demographer with the Applied Population Lab at UW-Madison, said the effects of the economic recovery are starting to be more widely apparent.
Starting around the time of the Great Recession, Wisconsin's population was stagnant as international migration and birth rates could not offset the number of people moving out of the state.
"People just weren't moving much at all, anywhere in the country," he said.
Early in the decade, mid-size cities such as Madison began growing again, but now that growth has extended to cities of 10,000 to 20,000 people.
"More remote counties which have been negative for a long time seem to be turning positive," Egan-Robertson said.
That's the case in 21 counties, including eight where recent gains offset the earlier losses.
While growth is good for increasing the tax base and securing more state funding for schools, Adam Sayre, director of planning and interim city administrator for Verona, said it also creates challenges — such as transportation.
"You've got more people," he said. "And you've got to move them."
But Violante said strategically building housing near transit services and in proximity to stores and other amenities can alleviate some of the traffic and lower the cost of services like roads, sewer and water.
"We're not going to stop growth," he said. "It's all about how you accommodate it and where you accommodate it."
The figures for Racine County's 2017-18 population growth in terms of percentage and total originally published in this article were incorrect due to calculation errors. The Journal Times apologizes for this mistake.